Planet Fitness is one of the most widely recognized chain gyms due to its infamous "lunk alarm" and its laid-back approach to fitness.
I recently went to a Planet Fitness near me with a friend to find out if a membership is worth it.
So, is a Planet Fitness membership worth it? A Planet Fitness membership is worth it for beginners or those who want a low-cost gym. It's not a good gym for powerlifters, CrossFitters, or anyone with more than 3-6 months of training experience. It lacks basic pieces of strength equipment, and the rules can be strict regarding lifting weights. 
In this article, I'll talk about my experience working out at Planet Fitness, and I'll answer the questions of 'is Planet Fitness good?' and 'Should I join Planet Fitness?'
I'll also discuss:
My Experience Working Out At Planet Fitness
The first thing I noticed when I walked into Planet Fitness was how purple everything is. I know purple is its brand color, but seeing so much purple equipment in one place was a little jarring.
The members who were there when I visited were adults in their 20s to 40s. Most of them stuck to the cardio machines. I got a few stares when I ventured into the free weights section, but I think this was because of the prevailing — yet incorrect — the notion that women don't belong in the weight room.
The Planet Fitness I visited had five Smith machines, but they were all occupied the entire time I was there. I was surprised to see there were no barbells, squat racks, or dumbbells higher than 50 lbs.
The gym floor, bathrooms, and locker room were all clean, so that was a plus. I also felt the equipment was organized logically, even if there were more cardio machines than weight machines.
The staff was friendly but pushy about getting me to sign up for a membership. I would not sign up for one unless I was new to working out or it was the only gym near me. Planet Fitness has one of the lowest monthly costs out of all the chain gyms I've visited, but you truly do get what you pay for.
Planet Fitness's setup and the equipment it has available don't work with my style of training. Despite its messaging about being approachable and welcoming to everyone, I felt out of place there. Other commercial gyms cost more, but you'll have access to better equipment and a friendlier environment.
I've seen some people refer to Planet Fitness as a "progress-free" zone rather than a "judgment-free" zone, and I can't help but disagree. It's not the gym for people who are serious about getting stronger and improving their fitness.
Keep in mind that this was just my experience working out at the Pompton Lakes, NJ location. Although some things will be common across most locations, such as the lack of barbells and squat racks, the clientele and staff will be different at each gym. I recommend calling or visiting a Planet Fitness near you to determine if it's the right gym for you.
Planet Fitness: Pros & Cons
So, is Planet Fitness worth it? No gym is perfect, and each chain has its own set of positives and negatives. I've broken down some of the positives and negatives of Planet Fitness.
Pros
With a Black Card membership, you can go to any Planet Fitness location. This is a great option for people who travel for work or who like to keep up with their fitness routine while on vacation.
They offer a decent amount of amenities. For a low monthly price, you get access to massage beds and tanning beds, you can bring a guest at any time, and you get discounts on drinks from their smoothie bar.
You can connect to their Wi-Fi for free. This is a nice benefit because you don't have to waste data on your cell phone plan if you want to listen to music or watch videos while you work out.
The cost is reasonable, and there aren't a lot of hidden fees. Planet Fitness's membership plans are some of the lowest I've seen recently for a chain gym. The gym is also upfront about all of its fees, so you know exactly how much you'll need to pay.
There are locations across the whole country. You won't struggle to find a Planet Fitness gym nearby, regardless of where you live in the United States, as there are 2,297 locations as of January 2023. California has the most Planet Fitness gyms out of any state, totaling 187.
Cons
There are no barbells. There was not one barbell in sight at the Pompton Lakes location. Planet Fitness's goal is to be a judgment-free gym, but for an establishment that tries to be welcoming for everyone, the lack of a basic piece of strength equipment was a turnoff.
Dumbbells only go up to 50-75 lbs. Most other chain gyms have dumbbells that go up to 100 lbs, which is a big drawback to Planet Fitness.
Not following the rules really will cause the staff to set off the lunk alarm. I honestly always thought the lunk alarm was just an advertising tactic used in the gym's television commercials. I was surprised to learn that it actually is a thing, and the staff members really do use it! It's one thing for a staff member to talk to you privately if you do something wrong, but it can be embarrassing to be singled out in such a loud and obnoxious way.
How Much Does A Planet Fitness Membership Cost?
Let's take a look at the question of how much is a membership at Planet Fitness?
Planet Fitness's membership plans are straightforward and universal across all locations. They offer two different plans.
Here's an overview of the Planet Fitness prices:
| | |
| --- | --- |
| Classic Membership | $10 per month |
| Planet Fitness Black Card Membership | $24.99 per month |
| Annual Fee | $49 one-time fee |
How Much Does A Classic Planet Fitness Membership Cost?
How much is Planet Fitness? The Classic plan is $10/month, plus taxes and fees.
Planet Fitness runs promotions frequently throughout the year, where you can sign up for a Classic plan with a $1 enrollment fee. There's an annual fee of $39, but you're not tied into a contract for a specified length of time.
With the Classic plan, you get:
Unlimited Access to Home Club
Planet Fitness Free Fitness Training
Free WiFi
The fitness training program is a program that allows you to work with a trainer who will develop a customized routine for you. You can also sign up for small group sessions or take 30-minute express circuit training classes.
Some Planet Fitness locations offer the option for you to pay for a full year upfront, which costs $199 a year plus taxes. However, this option doesn't allow you to bring a guest for free or use many amenities inside the gyms, such as HydroMassage beds, tanning beds, and discounts on drinks.
Looking for a gym that offers free passes or trials? Check out our detailed guide: 14 Gyms With Free Passes & Trials.
How Much Does A PF Black Card Cost?
How much is Planet Fitness for Black Card members?
The Black Card membership is $24.99/month, plus taxes and fees. There's no enrollment fee, but you're locked into a 12-month contract. You'll have to pay the $39 annual fee as well.
With a Black Card membership, you get:
Unlimited Access to Home Club
Free Fitness Training at Planet Fitness locations
Free WiFi
Use of Any Planet Fitness Worldwide
Bring a Guest Anytime
Use of HydroMassage
Use of Tanning
Use of Total Body Enhancement (Planet Fitness's red light therapy booth, which I'll talk about in more detail below)
Use of Massage Chairs
50% Off Drinks
20% off at Reebok.com
Planet Fitness made our list of Best Gyms For Seniors. Check out why we recommended it and who else made the list.
How Much Does A Planet Fitness Day Pass Cost?
How much is a day pass at Planet Fitness?
Planet Fitness offers free day passes for anyone interested in joining, but not all locations accept them.
If you can, I recommend getting a day pass from their website. I tried calling two locations near me before I visited, and neither of the employees who answered the phone was very helpful. They were pushy and wanted me to sign up for a membership on the spot.
If you're a student, membership costs might be cheaper. Check out our article Best Gyms With Student Discounts.
Summer Pass
Planet Fitness is offering a summer pass for teens between the ages of 14 and 19 to use the gyms for free throughout the summer months. Sign-ups are open from May 16th, 2023, and the offer ends on August 31st. You'll need to download the Planet Fitness App and get a digital key tag that you can use to access the gym for free between these dates.
Gym Equipment
While Planet Fitness has a good selection of cardio and resistance machines, its free weights equipment leaves much to be desired.
Most of the treadmills, ellipticals and resistance machines are from Life Fitness. I also saw a couple of Life Fitness rowers at the Pompton Lakes location. The stationary bikes are from Precor. You can see Planet Fitness machines with pictures on the company's website.
The dumbbells at Planet Fitness are from American Barbell. As I mentioned earlier, they only go up to 50 lbs. This is fine for beginners, but most individuals with a powerlifting, bodybuilding, or CrossFit background will find this too limiting.
Planet Fitness has some preloaded barbells that go up to 100 lbs. There are no bumper plates or Olympic-style barbells, but there are plates you can use on the Smith machine.
Does Planet Fitness Have Squat Racks?
Planet Fitness doesn't have squat racks. It tries to maintain a welcoming atmosphere and believes that lifting heavy weights, dropping weights, and otherwise making a lot of noise with free weights is intimidating to its members.
Planet Fitness also believes that squat racks are a huge liability and cause more injuries than other pieces of equipment. While I don't agree with this assessment, Planet Fitness doesn't have squat racks in most of its locations for safety reasons.
I have heard that some Planet Fitness locations have squat racks because they used to be a different chain gym and inherited some equipment when Planet Fitness took over. These are few and far between, though.
If Planet Fitness is the only gym option near you, you can try some of these front squat alternatives, many of which can also be used in place of the back squat.
Does Planet Fitness Have Deadlift Platforms?
Planet Fitness doesn't have any deadlift platforms for all of the same reasons they don't have squat racks.
Special Features & Amenities
As you'll see, Planet Fitness doesn't offer a large number of amenities. This is why they're able to keep their prices so low. But they do have some member perks, including a few unique amenities that you can't always find at other chain gyms.
Does Planet Fitness Have a Pool?
Planet Fitness does not have a pool.
Want a gym that has a pool? Check out our guide: 10 Best Gyms With Pools, Saunas, & Hot Tubs.
Does Planet Fitness Have a Sauna?
Most Planet Fitness locations do not have saunas.
Does Planet Fitness Have Showers and Locker Rooms?
Planet Fitness has showers and locker rooms. They don't offer any towel services though, so you'll need to bring a towel with you.
If you want to use a locker, you can only use it for the duration of your workout. You're not allowed to keep your belongings in a locker overnight.
Want our full list of gyms with showers? Check out our guide: 18 Best Gyms With Showers (Cleanliness & What's Included).
Does Planet Fitness Have Basketball or Racquetball Courts?
Planet Fitness does not have any basketball or racquetball courts.
Want a gym that has a basketball court? Check out our guide: Best Gyms With Basketball Courts.
Does Planet Fitness Have Childcare?
Planet Fitness doesn't have any childcare services.
Want a gym that has a pool? Check out our guide: 12 Best Gyms With Childcare (What To Expect, Rules, Cost)
Does Planet Fitness Have Tanning Beds?
Planet Fitness has tanning beds that Black Card members can use for free. Depending on the location, you may find stand-up booths, tanning beds, or both.
Some Planet Fitness locations also have spray tanning booths, but you can only use them at specified times throughout the day.
Want a gym with tanning? Check out our guide: Best Gyms With Tanning (What's Expected, Cost, How To Use)
Does Planet Fitness Have a Yoga Studio?
Most Planet Fitness locations don't have traditional yoga studios, but some locations have separate rooms that you can use to stretch.
Does Planet Fitness Have a Smoothie Bar?
Planet Fitness has a smoothie bar where you can get protein shakes, juices, bottles of water, and snacks. Black Card members get 50% off their drinks.
Does Planet Fitness Have Massage Chairs?
Planet Fitness has massage chairs as well as HydroMassage beds. The HydroMassage beds use water and pressurized jets to massage the muscles and soft tissues of the body.
Does Planet Fitness Have a Women's-Only Area?
Planet Fitness doesn't have a women's-only area.
Does Planet Fitness Have Group Classes?
Planet Fitness doesn't have group classes such as Zumba, Les Mills, or Pilates. Instead, they offer PE@PF, which are small group sessions that help members get accustomed to the gym.
With PE@PF, you can take an orientation class if you're a complete beginner, a 30-minute express circuit class for a full-body workout, or classes that target specific muscle groups such as chest and biceps or legs and shoulders.
Want our full list of gyms with classes? Check out our guide: 11 Best Gyms With Classes
Does Planet Fitness Have a Cardio Cinema Room?
Planet Fitness doesn't have a dedicated cardio theater room, but they do have TVs throughout the gym.
Is Planet Fitness Open 24 Hours a Day?
Many Planet Fitness locations are open 24 hours a day. Some are only open for 24 hours on weekdays and have more limited schedules on the weekends.
Does Planet Fitness Have Red Light Therapy?
Planet Fitness offers red light therapy for Black Card members. It's referred to as the Total Body Enhancement or Beauty Angel machine.
The Total Body Enhancement machine is a booth that has non-damaging, non-UV red light therapy bulbs. The skin absorbs these rays and increases the production of collagen to help reduce wrinkles and alleviate symptoms from skin disorders such as acne and psoriasis.
Who Does Planet Fitness Cater To?
Planet Fitness is ideal for beginners and people without specific training goals who just like to stay healthy. It's probably not the best franchise for serious powerlifting and heavy weightlifting, or training for upcoming competitions.
If you have a CrossFit background, you'll also be disappointed in the lack of barbells, squat racks, and bumper plates at Planet Fitness. Some locations even ban standard strength training movements such as overhead presses.
Planet Fitness's strict rules against dropping weights and using chalk are also a drawback for serious strength athletes.
I don't consider it an ideal place for bodybuilders either, especially if you like to incorporate movements with free weights into your routine. You'll likely feel limited in how far you can progress with its lack of strength equipment.
Planet Fitness free weights and the general equipment at Planet Fitness isn't bad if you like to train just to look good, but I'd consider another gym if you're a professional bodybuilder. For an establishment that considers itself a judgment-free zone, I'd also be concerned that people would complain about feeling uncomfortable working out around a professional bodybuilder.
With all of that said, Planet Fitness is an okay gym for beginners. I think most people would outgrow it within a few months, but it's a good place to get used to being in a gym and getting familiar with the different resistance machines.
Want a gym that allows kids & teens? Check out our guide: Gyms That Allow Kids & Teens (Polices & Prices Explained)
It's also an okay option if you're trying to lose weight since you'll have access to cardio equipment and free weights. But in my opinion, there are nicer gyms out there that have better fitness equipment and can help you reach your goals faster.
If you like to do HIIT workouts, you can usually find a spot on the gym floor to do them at Planet Fitness. But if you use dumbbells or kettlebells in your workouts, I recommend being as quiet as possible so the staff doesn't set off the lunk alarm.
If you are a beginner looking for a gym, you can check out the Best Gyms for Beginners: My Top Picks + 7 Things to Consider.
Specific Information For Women
As I mentioned earlier, Planet Fitness doesn't have a women's-only area.
There were plenty of women working out when I visited, but they were mostly on the cardio machines. I noticed a few men staring while I was in the free weights section, and a couple of men stood too close for my liking while I was lifting.
I'm not sure if this is because many women don't use free weights at this gym or if it's indicative of the kind of men that Planet Fitness attracts. I don't usually feel uncomfortable at the gym, but I did at Planet Fitness.
Even though I didn't say anything to the staff, they seemed friendly and helpful and I'm sure they would have stepped in if I asked them to. So if you're a woman who trains at Planet Fitness, don't be afraid to say something if you notice anyone engaging in inappropriate behavior.
Planet Fitness Gym Policies
Re-Opening Policy & What Happens To Membership In A Lockdown?
At the start of the pandemic, Planet Fitness proactively froze all memberships. If we had to go into another lockdown and gyms faced mandatory closures, I think it's likely that Planet Fitness would do this again.
Now that gyms have started to reopen, Planet Fitness has instituted new safety procedures such as:
Placing sanitation stations around the gym
Having employees sanitize equipment and high-touch surfaces multiple times throughout the day
Implementing capacity limitations at certain locations
Spacing out equipment or putting protective barriers up in between equipment
Offering touchless check-in through the Planet Fitness mobile app
Temporarily pausing or modifying the PE@PF sessions
Planet Fitness is abiding by local mask mandates. Whether or not you have to wear a mask to the gym depends on the rules in your city or state. If you do need to wear a mask and you forget to bring one, you should be able to get one from the front desk.
Policy On Dropping Weights, Grunting, & Chalk
Grunting and dropping weights are not allowed at Planet Fitness. Members aren't allowed to make too much noise at all, really, so as not to intimidate other members. I've heard of members at some locations complaining that you make too much noise when changing the resistance on a machine.
Chalk is also not allowed, and I'm not sure you'd need it at Planet Fitness anyway. The only reason you may want it is to do pullups or kettlebell swings, but I'd recommend gymnastics grips or kettlebell gloves for those movements.
Cancellation Policy & Contract Length
You can't cancel any Planet Fitness membership option over the phone or via email. You'll need to attend the club in person or mail a certified letter.
You'll have to fill out a cancellation request form when you visit in person. I recommend asking them to email you once the cancellation has gone through so you have proof that the request was submitted.
If you signed a 12-month agreement and want to cancel before the 12 months are over, you'll have to pay a $58 cancellation fee. If you've been a member for longer than a year or you have a month-to-month contract, you don't have to pay the fee.
If you only want to freeze your membership, you can ask a club member to put a freeze on your account for a specified amount of time. You won't be charged the annual fee if your billing date falls during your freeze period, but you'll have to pay it on the first of the month once you resume your membership.
If you're locked into a 12-month contract, the length of your membership will be extended by the length of your freeze. So if you freeze your membership for three months, Planet Fitness will extend your contract by another three months. The same rule applies if you have a prepaid agreement.
Before approving the freeze, the staff may ask for proof that you have an injury or illness that prevents you from working out, so be prepared to provide a doctor's note.
The alternative option is to transfer your membership to another location if you're moving out of state. You'll need to be a member at one location for at least 90 days and you must have a monthly membership to successfully transfer.
Guest Policy: Can You Bring A Friend or Wife/Husband?
If you're a Planet Fitness Black Card member, you can bring one guest with you each time you go to the gym.
Before you bring your guest to the gym, you can send them an invite through the Planet Fitness app. They'll have to complete a short questionnaire and receive a digital key tag for touchless check-in at the gym. Guests are only allowed to use the equipment and don't have access to amenities such as massage chairs or tanning beds.
Non-Black Card members can bring guests as well, but the guest will have to pay a $20 fee. The fee is applied to the cost of a membership if he or she joins within 30 days.
Pet Policy: Can You Bring Your Dog To Workout?
Dogs are only allowed if they're certified service animals. You may need to show proof that you have a disability that requires a guide or service dog as well as proof of your dog's certification.
Are Planet Fitness Memberships Transferrable?
Planet Fitness memberships aren't transferable to another person. Anyone who wants to join must sign their own membership agreement.
Members who have been at Planet Fitness for at least three months can transfer their membership to a different location. You must be a member in good standing and only members with monthly contracts can transfer from one location to another. You can submit the transfer through the online membership portal.
Does A Planet Fitness Membership Work Anywhere?
You might be wondering, 'can i go to any Planet Fitness?' With a Black Card membership, you can visit any Planet Fitness location. However, if you visit a Planet Fitness location other than your primary location more than 10 times in a calendar month, you may have to pay an additional fee of $5 per visit.
Is There A Dress Code?
While most chain gyms have some sort of dress code, Planet Fitness has one of the strictest dress code policies.
As I've mentioned previously, Planet Fitness aims to create a welcoming atmosphere where everyone can feel comfortable working out. This means no revealing clothing or clothing with controversial messages. Men must keep a shirt on at all times. Women aren't allowed to wear sports bras, and I'd recommend not wearing booty shorts.
For safety reasons, Planet Fitness also prohibits jeans, open-toed shoes, baggy clothing, and clothing with many chains or grommets.
Can My Child Workout At Planet Fitness?
Only children who are at least 13 years old are allowed to work out at Planet Fitness.
Is Planet Fitness Personal Training a Good Gym?
Personal training at Planet Fitness may or may not be worth it, depending on your experience and fitness level.
Like most chain gyms, Planet Fitness trainers need accredited certifications such as those from the National Academy of Sports Medicine (NASM) or the American Council on Exercise (ACE). They don't need any other credentials or qualifications.
Personal training sessions are always free with your Planet Fitness membership, and it's good to work with one if you have no prior gym experience. You can also enroll in small group fitness classes or sign up for a Design Your Own program to get a customized program.
You can consult with a trainer whenever you need help using a machine or want a new program, but the trainers aren't there to coach you through a workout or check in with you to ensure you're following your plan. I don't recommend working with them regularly since you won't get much value out of them.
Want our list of gyms with a personal trainer? Check out our guide: 9 Best Gyms With Trainers (And, How Not To Get Ripped Off)
Tips For New Members
1. Download the App
Planet Fitness offers a free app for both Android and Apple devices with your Planet Fitness subscription. The app has exercise tutorials, progress tracking, a digital key tag for touchless check-in, and a crowd meter so you can see how busy the gym is before you get there.
The app's free version is pretty substantial, but you can upgrade to the PF+ digital membership for $5.99/month, plus taxes.
There's not that much of a difference between the premium and free versions except for getting access to a larger selection of workout videos and the ability to stream live classes. If this doesn't interest you, you can stick with the free version.
2. Don't Bring a Gallon of Water With You
Planet Fitness has rules against bringing gallon jugs of water to the gym. They claim it's to keep everyone safe and limit the chances of large spills on the gym floor. It's also because carrying a gallon of water gives off the stereotypical "gym bro" impression that Planet Fitness tries to avoid.
Carrying a gallon of water around is grounds for setting off the lunk alarm, so leave the large water jug at home and bring a regular water bottle to the gym instead.
3. Skip the Pizza and Bagels
Planet Fitness is famous for offering free pizza and bagels to its members on certain days of the week. I don't believe in food restriction, so I'm not opposed to eating either one, especially since I live in a region that's known for both. But if you're trying to lose weight or improve your body composition, these aren't foods you should eat regularly.
Besides, Planet Fitness's reasons for doing this are somewhat dubious. It's a way for staff members to try and upsell memberships, and it's seen as a ploy to trick more people into joining. I'd rather enjoy a slice of pizza with my family or friends than the staff at a local chain gym.
Planet Fitness Gym Complaints
Finally, when covering the question of, is Planet Fitness a good gym, you'll want to learn about the drawbacks.
The most common complaints about Planet Fitness are its lack of equipment, strict rules about lifting weights, and unethical billing practices.
People who are serious about strength training are put off because Planet Fitness doesn't have barbells or squat racks and doesn't allow its members to perform certain movements such as the overhead press.
Some former members have complained about being charged for a membership or the annual fee several months after submitting a cancellation request. There are also complaints about people not receiving reminders before funds are withdrawn from their bank accounts when their contracts are set to renew.
Frequently Asked Questions
Can I go to Planet Fitness twice in one day?
You can work out as many times as you like with a Planet Fitness membership. Every membership plan offers unlimited access to your local club, and some enable you to enjoy unlimited access to multiple gyms.
Is There a Dress Code at Planet Fitness?
There isn't a strict dress code at Planet Fitness, but it does ask that all members wear appropriate clothing. In other words, you can't wear anything too revealing, intimidating, or offensive to ensure that everybody is safe and feels welcome in the gym.
Can You Bring the Same Guest to Planet Fitness?
You can bring a guest to your local Planet Fitness gym, and they can enjoy all of the free weights and cardio equipment in the club, provided they are above the minimum age of 13 years old.
An adult or guardian must accompany children aged 13 and 14 years old at all times in the gym, and the parents or guardians of children aged between 15 and 17 must sign a waiver before their children are allowed to use the gym equipment unsupervised.
Can I Freeze My Planet Fitness Membership?
You can freeze your Planet Fitness membership for up to three months. After this point, you will be expected to continue paying for your membership or cancel it altogether. In some locations, you'll need to provide evidence for the injury, illness, or medical condition that is preventing you from working out.
Alternatives to Planet Fitness
Despite its claims that it's an approachable gym for all people, Planet Fitness isn't the right gym for everybody. Below are three alternatives you may want to consider instead.
1. Gold's Gym
Gold's Gym is better suited for advanced gym-goers. It has a greater selection of strength equipment and you'll find a larger variety of people there. A monthly Gold's Gym membership is quite a bit more than Planet Fitness, but Gold's Gym has better amenities and a more open-minded culture.
Check out our complete review of Gold's Gym.
2. 24 Hour Fitness
Many 24 Hour Fitness gyms throughout the US have closed recently, but if you still have one near you, I recommend it over Planet Fitness. It has Olympic barbells, bumper plates, platforms, and functional fitness areas. 24 Hour Fitness also has a wider selection of machines and more amenities than Planet Fitness.
Check out our complete review of 24 Hour Fitness.
3. Anytime Fitness
Like Planet Fitness, Anytime Fitness is an ideal gym for beginners and general fitness enthusiasts. However, you can usually find a squat rack and lifting platform at Anytime Fitness as well as dumbbells heavier than 50lbs. Powerlifters and strength athletes can train there just as easily as recreational gym-goers.
Check out our complete review of Anytime Fitness.
Other Gym Reviews
Planet Fitness Gym Comparisons
Final Thoughts
If you're new to fitness, Planet Fitness is a good place to get into a fitness routine and learn about using the machines in a gym. But if you already have some training experience, there are other gyms that have better equipment and won't hold you back from getting stronger.
---
About The Author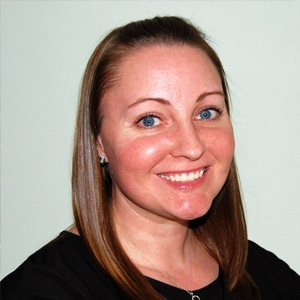 Amanda is a writer and editor in the fitness and nutrition industries. Growing up in a family that loved sports, she learned the importance of staying active from a young age. She started CrossFit in 2015, which led to her interest in powerlifting and weightlifting. She's passionate about helping women overcome their fear of lifting weights and teaching them how to fuel their bodies properly. When she's not training in her garage gym or working, you can find her drinking coffee, walking her dog, or indulging in one too many pieces of chocolate.