Founded in 1984 in Irvine, CA, LA Fitness now has more than 700 locations throughout the US and Canada.
I recently visited LA Fitness in Wayne, NJ to find out if a membership is worth it.
So, is an LA Fitness membership worth it? For most people, an LA Fitness membership is worth it, but it depends largely on the quality of your home club. LA Fitness gyms have a ton of equipment and some decent amenities, but cleanliness, professionalism of the staff, and general upkeep of the gym vary by location.
Keep reading to find out why LA Fitness is still a decent gym for the price even though there are better gyms out there.
In this article, I'll also talk about:
My Experience Working Out At LA Fitness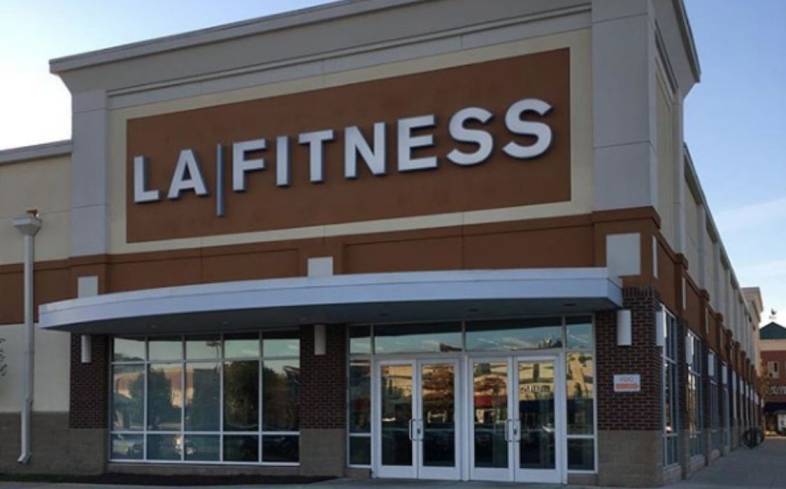 For some reason, I wasn't expecting much when I visited LA Fitness. The location closest to me in Wayne, NJ isn't known to be the nicest gym around, but it wasn't as bad as I'd imagined. It's not the most modern-looking or cleanest gym I've visited, but it has a ton of equipment and decent amenities.
This particular location is in a huge standalone building, so there's a lot of space inside. The cardio machines are all organized by type and the free weights and resistance machines have their own sections.
The locker rooms and showers weren't fancy but they're sufficient. After visiting luxury gyms like Equinox and Life Time Fitness, I don't think I'll find any other gym whose locker rooms and showers live up to theirs. But the ones at LA Fitness are clean and well-taken care of even if they aren't spectacular.
As I was working out, I noticed a few people not putting their weights back. The staff didn't do anything about it, so that was a little off-putting. I've also heard complaints about people not wiping their machines when they're done, so I made sure I wiped the equipment before and after I used it.
The Wayne, NJ location is close to three local high schools as well as a large university. It tends to draw a young crowd, but I also saw plenty of members in their 30s and 40s. A lot of members tend to be the kind of people who only go to the gym to socialize and take selfies, but there are also members who are serious about their workouts.
Like most gyms, LA Fitness is busiest in the evenings, but it's not impossible to find a machine even when it's crowded. It can be difficult to nab a squat rack during its peak times, though.
Even though I didn't have any bad experiences at LA Fitness, I wasn't blown away enough that I'd be willing to neglect my home gym and pay for a membership. And while I didn't have any negative encounters with any of the staff or members, I didn't feel as welcomed as I did at other gyms I've visited.
Keep in mind that this is just my experience at the Wayne, NJ location. Each location will have its own unique clientele and will vary in terms of cleanliness and equipment upkeep. If you have questions about LA Fitness, I recommend calling or visiting a location by you to test it out and see how you like it.
LA Fitness Gym: Pros & Cons
Like other gyms, LA Fitness has its own positives and negatives. Below are the pros and cons of an LA Fitness membership.
Pros
Membership costs are reasonable. It's rare that I've found gyms that cost less than $40/month, but LA Fitness does. It's a good gym for anyone on a budget that still wants access to a variety of strength equipment, machines, and group classes.
Most locations allow chalk. I've only come across a handful of chain gyms that allow chalk, so I was happy to find out that LA Fitness does.
Some locations have hot tubs. Even some of the nicer chain gyms that have spa services, massage chairs, and red light therapy don't have hot tubs. Many LA Fitness locations do, and it's a good way to relax after a hard workout. I would just make sure your location follows proper cleaning protocols before you sit in one, and rinse yourself off in the shower first if you go in right after a workout.
Cons
The decor is outdated. Most LA Fitness locations aren't super modern and the gyms are pretty no-frills. Even LA Fitness's website looks like it's stuck in 1998. This has no effect on the gym itself, but it's something that stuck out to me.
Cleanliness varies widely by location. Some LA Fitness locations are cleaner and better maintained than others. The one I visited wasn't dirty per se, but there were weights all over the place and not everyone wiped down their equipment. It was frustrating that some of the members weren't very considerate and the staff didn't say anything to them.
How Much Does An LA Fitness Membership Cost?
LA Fitness memberships are fairly standard across the US. I provided the options for the Wayne, NJ location below so you can get an idea of how much a membership will cost you.
Multi Club
The Multi Club membership is a month-to-month plan and costs $34.99/month plus taxes plus a $49 initiation fee. There's also a $49 annual fee.
With this membership, you get access to your home club, all group classes, basketball courts, sauna, and the pool. You can go to almost any LA Fitness, but some locations are "signature" clubs and may not accept outside memberships.
When you first join, you'll have to pay the initiation fee plus your first and last months' dues, so the total upfront cost will come out to around $119.
Single Club
The Single Club membership is a six-month plan and also costs $34.99/month plus taxes. There's no initiation fee, but you still have to pay the $49 annual fee.
With this membership, you only have access to your home club. After paying for your first and last months' dues, the total upfront cost comes to about $70.
Additional Membership Options
Corporate Memberships
LA Fitness offers corporate wellness programs. If your employer participates, you can get a discounted monthly rate on your membership.
Club Studio®
Some LA Fitness locations offer another membership option that allows access to their Club Studio®. With this, you can take classes called HIIT by LAF.
HIIT by LAF classes are high-intensity classes that focus on cardio, strength, and functional fitness. They utilize optional MyZone heart rate monitors to track each participant's progress and help you ensure you're staying in the target heart rate zone for each portion of the class.
Depending on the location, Club Studio® memberships cost about $125/month, on top of the regular monthly LA Fitness membership.
If you're a student, membership costs might be cheaper. Check out our article Best Students Gyms.
Gym Equipment
At LA Fitness, you'll find cardio and resistance machines from some of the top fitness equipment suppliers such as Matrix, Life Fitness, and Hammer Strength. Most of the cardio machines at the location I visited were from Matrix and the resistance machines were from Life Fitness, but there were also a few machines from Star Trac.
In the cardio area, you'll find treadmills, ellipticals, stationary bikes, and step climbers. I also saw a few Concept 2 rowers. There were Keiser spin bikes for the cycling classes.
Most of the available dumbbells are round dumbbells from Iron Grip, but LA Fitness has rubber hex dumbbells as well. The dumbbells go up to 120lbs and there are multiple sets of each weight. The free weights area also has preloaded EZ curl bars and barbells.
There weren't any bumper plates at the location I visited, but it had rubber-coated Olympic plates from Premier and IGX. Based on what I've researched, this seems pretty standard for all LA Fitness locations.
Does LA Fitness Have Squat Racks?
The LA Fitness in Wayne, NJ has three squat racks. The amount of squat racks you'll find varies by location, but you can find at least two at most clubs.
Does LA Fitness Have Deadlift Platforms?
LA Fitness has lifting platforms attached to the squat racks.
Special Features & Amenities
Does LA Fitness Have a Pool?
LA Fitness has an indoor lap pool.
Want our full list of gyms with pools? Check out our guide: 10 Best Gyms With Pools, Saunas, & Hot Tubs.
Want our full list of gyms with pools? Check out our guide: 10 Best Gyms With Pools, Saunas, & Hot Tubs.
Does LA Fitness Have a Sauna?
Saunas aren't standard amenities at LA Fitness, but some locations have them.
Does LA Fitness Have Showers and Locker Rooms?
LA Fitness has showers and locker rooms. They don't provide toiletries or towels though, so you'll have to bring your own.
All members can use the lockers, but you aren't allowed to leave your belongings in them overnight.
Want our full list of gyms with showers? Check out our guide: 18 Best Gyms With Showers (Cleanliness & What's Included).
Does LA Fitness Have a Basketball Court?
LA Fitness has basketball courts. It also has racquetball courts. At some locations, you may have to pay extra to use them.
Want our full list of gyms with basketball courts? Check out our guide: 7 Best Gyms With Basketball Courts.
Does LA Fitness Have Childcare?
LA Fitness has childcare services called Kids Club, but it's not included with your membership at all locations. It's also only available at certain times throughout the day.
Want our full list of gyms with childcare? Check out our guide: 12 Best Gyms With Childcare (What To Expect, Rules, Cost)
Does LA Fitness Have a Yoga Studio?
LA Fitness doesn't have a traditional yoga studio, but it does have yoga classes that are held in the group training rooms.
Does LA Fitness Have a Smoothie Bar?
LA Fitness has a juice bar called the NrGize Lifestyle Cafe. Despite the somewhat ridiculous name, it has some good menu items including smoothies and oatmeal bowls. You can also get water, fruit, sports beverages, and other snacks there.
Does LA Fitness Have Massage Chairs?
LA Fitness does not have massage chairs.
Does LA Fitness Have a Women's-Only Area?
LA Fitness has a women's-only area.
Does LA Fitness Have Group Classes?
LA Fitness has group classes. Classes vary by location but usually include Zumba, Pilates, kickboxing, cycling, and yoga.
Want our full list of gyms with classes? Check out our guide: 11 Best Gyms With Classes
Does LA Fitness Have a Cardio Cinema Room?
Some LA Fitness locations have a cardio cinema room where you can watch movies on a big screen while running, rowing, or cycling.
Is LA Fitness Open 24 Hours a Day?
LA Fitness isn't open 24 hours a day. Most locations are open from 5 AM until 11 PM during the week and 8 AM to 8 PM on the weekends.
Does LA Fitness Have Red Light Therapy?
LA Fitness does not have red light therapy.
Who Does LA Fitness Cater To?
In my opinion, LA Fitness is a good gym for pretty much everyone.
For a chain gym, LA Fitness is pretty powerlifting-friendly. It's still not a true powerlifting gym, but you can use chalk, lift barefoot, and grunt at LA Fitness. I also witnessed plenty of members spotting each other when I visited. The only drawback is that you can't drop your weights.
LA Fitness is also a good gym for bodybuilders. In fact, I know of a few professional bodybuilders who train at the Wayne location. There are a ton of resistance and cable machines and a large selection of free weights, so you can always find ways to train different body parts.
If your LA Fitness location has a functional fitness area, you can manage most CrossFit WODs there. But if your club doesn't have things like kettlebells or you can't easily get all of your equipment in one place — for example, moving a rower so it's closer to a pull-up bar — it may be too difficult to do a WOD.
The only thing to keep in mind is that LA Fitness doesn't have bumper plates, which can make snatches, clean and jerks, and other overhead barbell movements more difficult.
Anyone who likes HIIT can usually find space on the gym floor to do their workout. Some locations also offer special HIIT classes, but you have to pay extra for them.
If you're only interested in personal training, I would forego an LA Fitness membership and consider another gym or private personal training studio instead. As you'll see later in this article, I don't think the personal trainers at LA Fitness are worth it because they're not as qualified or highly-regarded as trainers at other gyms.
If you like group fitness classes, LA Fitness can be a good gym for you, but it depends on what kind of classes you like. The Wayne location only has a small variety of classes that consist mostly of Zumba, Pilates, yoga, and cycling. People who like more intense classes such as boot camp may want to consider another gym.
LA Fitness is a good gym for beginners since you'll find a variety of people there and you'll have access to whatever cardio or strength training equipment you want to start with. From what I saw when I visited, most employees and members would be willing to help you out if you need assistance with the equipment.
Self-disciplined individuals who join LA Fitness to lose weight will probably have a lot of success. I wouldn't rely on the personal trainers for the reasons I'll get into later in this article, but if you can hold yourself accountable when it comes to fitness and nutrition, you can reach your goals at LA Fitness.
Specific Information For Women
As I mentioned earlier, the LA Fitness I went to tends to attract a younger crowd, which means there's a lot of single people. Everyone minded their own business while I was there, but I wouldn't be surprised if some women get hit on a lot. You may have different experiences based on the clientele at your home club, though.
I'll admit that I'm not a very approachable person when I'm in the middle of a workout, so nobody bothered me. But there were also several other women using the weight machines and free weights, so I think the men at the Wayne location are used to sharing the strength equipment with women.
Also keep in mind that most LA Fitness locations have women's-only areas. These areas usually don't have as much equipment, but you can always work out there if you're uncomfortable.
LA Fitness Gym Policies
Re-Opening Policy & What Happens To Membership In A Lockdown?
Some LA Fitness locations are operating at limited capacity due to COVID-19. Kids Club, saunas, and swimming pools are currently off-limits at some clubs.
LA Fitness is following local mandates when it comes to mask requirements. Some clubs don't require masks at all and others require them at all times. I recommend always carrying a mask with you in case you're asked to wear one.
LA Fitness is utilizing touchless check-ins and where possible, the equipment has been spaced at least six feet apart. Extra hand sanitizer is available throughout the gym, and the staff cleans all high-touch areas multiple times throughout the day.
At the start of the pandemic in 2020, LA Fitness suspended all of its memberships. For members who were on term contracts, LA Fitness extended those memberships for the amount of time the clubs were closed. So if you had a six-month contract and your club was closed for three months, your contract was automatically extended another three months.
If we had to go into another mandatory lockdown, I think it's possible that LA Fitness would follow a similar process.
Policy On Dropping Weights, Grunting, & Chalk
Dropping weights is not allowed at LA Fitness. Even though it has platforms, most locations don't have bumper plates so you won't want to drop the weights, anyway.
LA Fitness does allow powdered and liquid chalk as long as you clean up after yourself.
There are no rules against grunting, but I recommend not doing it frequently so you don't disrupt other people working out around you.
Cancellation Policy & Contract Length
LA Fitness has month-to-month and six-month contracts. Some locations also have 12-month contracts.
To cancel your LA Fitness membership, you can print out a cancellation form online and give it to the staff in person or mail it to LA Fitness's corporate offices. If you mail it, I recommend sending it via certified mail so you can get a receipt when they receive the form.
If your letter is postmarked or you hand it in five days before your billing cycle, you won't have to pay any further monthly fees. There are no additional cancellation fees, but if you have a term contract and want to cancel early, you may have to pay a portion of the dues you owe.
Instead of canceling, you may also wish to freeze your membership. You can freeze your membership at any time and only have to pay a monthly fee of $10. There is no limit to how long your membership can remain frozen.
Guest Policy: Can You Bring A Friend or Wife/Husband?
If you have a Multi Club membership, you can bring one guest for free each time you work out. If you want to bring a second guest with you, you'll have to pay $20.
You can also simply have your guest fill out a guest pass online before you bring him or her to the gym. Your guest will have to sign a liability form when they register and verify that they are at least 18 years old when they get to the gym.
Pet Policy: Can You Bring Your Dog To Workout?
Only certified service dogs are allowed at LA Fitness.
Are LA Fitness Memberships Transferable?
You cannot transfer an LA Fitness membership to another person. However, you can transfer your home club to another location by changing your primary location in the online member portal or speaking to a staff member in person.
Does An LA Fitness Membership Work Anywhere?
With a Multi Club membership, you can use your LA Fitness membership at almost any club. Some signature clubs may not accept members from other locations.
There are also some memberships that only allow you to visit other clubs in the same state as your primary club, so be sure to check your contract carefully if you want to visit any out-of-state clubs.
Is There A Dress Code?
LA Fitness doesn't have a strict dress code but expects its members to use common sense when dressing for the gym. This means no dress shoes, no overly-revealing clothing, and nothing that is too baggy or has too many decorations that can get caught on the machines.
LA Fitness is also pretty relaxed when it comes to lifting barefoot. In fact, when I went, there were a few people deadlifting without shoes. You just have to keep socks on and put your shoes back on when you're walking around the gym floor.
Can My Child Work Out at LA Fitness?
Children younger than 13 are not allowed to work out at LA Fitness.
Teenagers who are at least 16 years old can sign up for a membership on their own. Teens between the ages of 13 and 15 can join LA Fitness if a parent or legal guardian signs the contract on their behalf.
Is LA Fitness Personal Training Worth It?
I typically don't recommend personal trainers for everyone, but they are good resources for anyone who's new to fitness or is training for a specific goal. However, I can't say the same for the personal trainers at LA Fitness.
In general, the trainers at LA Fitness don't have the best reputation. Getting hired as a personal trainer at LA Fitness is considered a stepping stone for people who are new to the industry, so they don't often have a lot of experience or education.
LA Fitness trainers need to have certifications from an accredited institution such as the National Academy of Sports Medicine (NASM) or the American Council on Exercise (ACE), but they don't need any other degrees or qualifications.
This is standard for most chain gyms, but for some reason, the trainers at LA Fitness aren't always of the same caliber as trainers at other gyms.
Personal training sessions at LA Fitness start around $45 for 30 minutes or $60 for an hour. LA Fitness usually sells their sessions in packages for $200/month for a year or $240/month for 6 months. You also have to pay a down payment of about $150.
The main issue with signing up for these packages is if you don't mesh with your trainer or you decide you don't need one anymore, it's difficult to get out of the contract. You'll have to pay 50% of the remaining balance, so you may still lose several hundreds of dollars.
I've also heard that LA Fitness trainers aren't paid well, so it's possible you'd get matched with a trainer who isn't very invested in helping you reach your goals.
You do get a free consultation with a trainer when you first join, but I recommend skipping it. If you do it, you'll just wind up being pressured into signing up for a package, which could open you up to a lot of headaches later on if you want to cancel.
Want our list of gyms with a personal trainer? Check out our guide: 9 Best Gyms With Trainers (And, How Not To Get Ripped Off)
Tips For New Members
1. Try To Negotiate the Initiation Fee
I've heard success stories of people getting their initiation fees waived if they tell the staff that cost is a limiting factor in signing up for a membership. Even if you can easily afford it, it doesn't hurt to try to save yourself some money.
2. You Can Use Your AAA Membership To Get a Discount on Your LA Fitness Membership
In addition to negotiating the initiation fee, you can save even more money on your LA Fitness membership if you belong to AAA.
AAA has an Active&Fit Direct™ program that can help you save money on gym memberships. Most chain gyms participate in this program, including LA Fitness.
You'll have to pay $25/month to enroll in the Active&Fit Direct™ program, but you don't have to pay a monthly gym membership on top of that, so you're still saving money.
3. After You Cancel, You Can Still Access the Club for Another 30 Days
When you first sign up at LA Fitness, you have to pay the first and last months' dues upfront. After you cancel, you can still use the gym for another 30 days since you already paid for that month.
Unless you're canceling because you have an injury or illness, I recommend continuing to use the gym for the last 30 days so you don't end up wasting your money.
LA Fitness Complaints
Pretty much every single chain gym has complaints about how difficult it is to cancel a membership, and LA Fitness is no different. The contract makes it sound easier than it is, and many former members have complained that they continue to be charged even after receiving confirmation that their cancellation requests were processed successfully.
A lot of members are also unhappy with the level of customer service they receive. The corporate offices can be hard to reach and it's difficult to file an official complaint if you have an issue.
One serious complaint that I've heard a lot is that LA Fitness is notorious for locker room break-ins. This is a risk at any chain gym, but LA Fitness seems more prone to them than others.
I haven't heard of this being an issue at the location I visited, but I know of another location nearby having repeated issues with locker break-ins. I recommend not leaving any valuables in your locker to be safe.
Alternatives to LA Fitness
If you don't believe LA Fitness is the right gym for you, there are plenty of other gyms to try. Below are three that I recommend.
1. Gold's Gym
Gold's Gym is quite a few steps above LA Fitness in terms of equipment, clientele, cleanliness, and overall atmosphere.
Depending on which Gold's Gym you go to, a membership can cost $20 or more per month than LA Fitness, but the extra cost is worth it in my opinion. In my experience, Gold's Gym is better at maintaining its equipment and upgrading things as it becomes necessary.
Check out our complete review of Gold's Gym.
2. Anytime Fitness
Anytime Fitness isn't as well-known as LA Fitness, but it has clean facilities, encouraging and motivating staff members, and a decent selection of equipment. It's not necessarily the best for serious powerlifters, CrossFitters, or other strength athletes, but anyone who enjoys working out as a hobby can find everything they need for a good workout at Anytime Fitness.
Anytime Fitness is also accessible 24 hours a day, making it a good option for people who like to work out late at night.
Check out our complete review of Anytime Fitness.
3. Snap Fitness
Although I didn't think Snap Fitness was a good gym for more serious gym-goers when I visited, I believe it's a good gym for beginners and older individuals. LA Fitness tends to attract some hardcore bodybuilders and a lot of young people. If you want to avoid those types of crowds, you'll probably feel more comfortable at Snap Fitness.
A Snap Fitness membership is more expensive than LA Fitness and you won't find a ton of amenities there, but the members tend to be more considerate of others. And like Anytime Fitness, you can go to Snap Fitness at any time of the day.
Check out our complete review of Snap Fitness.
Other Gym Reviews
LA Fitness Gym Comparisons
Final Thoughts
Whether or not an LA Fitness membership is worth it depends on the quality of the amenities and equipment at a club near you. I wasn't impressed with the location I visited, but other locations may have better equipment and amenities.
LA Fitness memberships are affordable and you get access to a ton of machines and free weights, so if it's the only gym near you I recommend at least checking it out to see if it's right for you.
---
About The Author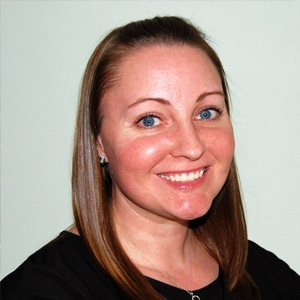 Amanda is a writer and editor in the fitness and nutrition industries. Growing up in a family that loved sports, she learned the importance of staying active from a young age. She started CrossFit in 2015, which led to her interest in powerlifting and weightlifting. She's passionate about helping women overcome their fear of lifting weights and teaching them how to fuel their bodies properly. When she's not training in her garage gym or working, you can find her drinking coffee, walking her dog, or indulging in one too many pieces of chocolate.