Anytime Fitness is one of the largest chain gyms in the US. LA Fitness is quite a bit smaller, but it's still a well-known gym with a good reputation.
But is Anytime Fitness or LA Fitness a better gym? Anytime Fitness is better than LA Fitness because it has more convenient locations, is open 24/7, and has a family-like atmosphere that's hard to find in other large gym franchises. Its personal trainers are also more qualified, and the facilities tend to be better maintained.
Canceling a gym membership can be inconvenient and expensive, so it's important to join the right gym from the start.
In this article, I'll review 10 of the most important things to consider when joining a gym and discuss how Anytime Fitness and LA Fitness compare. By the end, you'll be able to make a confident decision about which gym will best help you reach your goals.
Anytime Fitness Overview
Anytime Fitness gyms are small, but there are a lot of them. It has over 4,500 locations in 50 countries, and at one point it was the fastest-growing chain gym in the US.
All of Anytime Fitness's gyms are accessible 24/7, making it a convenient gym for shift workers, busy parents, or anyone who just likes working out very early in the morning or very late at night.
Anytime Fitness is known for its motivating, knowledgeable staff and positive environment. It's the kind of gym where the employees will greet you by name, and the members are supportive of everyone's goals.
It also offers plenty of opportunities for you to connect with the other members outside of the gym, which is great for people who are looking for new friends to share their fitness journeys with.
Pros
Can visit any location in the US or internationally once you've been a member for 30 days
Supportive, motivating environment
Affordable personal training packages
Good for both beginners and experienced gym-goers
Cons
Most clubs don't allow chalk or dropping weights
Not a lot of amenities or group classes
Check out my full Anytime Fitness review here.
LA Fitness Overview
LA Fitness was founded in California in the 1980s. It operated solely in the US for decades before expanding into Canada in 2007. In 2020, it also began opening several budget-friendly locations named Esporta Fitness in an effort to compete with other low-cost chain gyms.
In my experience, the quality of LA Fitness gyms varies significantly. I know other people who train at LA Fitness and love it, but I'm not impressed with the one closest to me. But it does offer decent amenities, its memberships are affordable, and it caters to a wide range of training goals and fitness backgrounds.
Pros
Most locations allow you to use chalk
Group classes are free with your membership (but there are some exceptions)
Can use your membership at most locations
Most locations have basketball courts, pools, and smoothie bars
Cons
Levels of cleanliness at each location can vary
Some members aren't good about reracking their weights
Check out my full review of LA Fitness here.
Anytime Fitness vs LA Fitness: 10 Differences
In my experience, Anytime Fitness and LA Fitness are two very different gyms. This may, in theory, make it easy for you to decide which one to join, but you'll have to analyze the nuances of each gym to determine which one is best for you.
1. Cost
Making sure you can afford a monthly gym membership is important. But when trying to find one that fits your budget, you'll also have to factor in annual fees, initiation fees, taxes, and any other extras you may have to pay for.
Anytime Fitness
Anytime Fitness membership costs vary by location, but you can expect to pay anywhere between $27 and $30 plus taxes every two weeks. Your first two weeks of dues are due at signing. You'll also have to pay a $99 administrative fee plus a $25 fee for your key fob.
Free seven-day trial passes are available for anyone who wants to try Anytime Fitness before buying a membership.
LA Fitness
LA Fitness offers a Multi Club plan and a Single Club plan. The exact costs vary by location but typically cost around $34.99/month plus taxes. You'll have to pay a $49 initiation fee with both plans, but you only have to pay an annual fee of $49 with the Multi Club plan.
Your first and last months' dues are due at signing, which can make your upfront costs anywhere from $70 to $119. You can also get a free five-day trial pass if you want to test it out before you buy a membership.
The Winner
If you're trying to save some money, go with LA Fitness. Its monthly costs are cheaper and even though it has high upfront costs, they're still less expensive than Anytime Fitness's upfront costs.
2. Contract Length
Contract length is important to consider when choosing between two gyms. There may be reasons why you only need a short-term membership — for example, if you know you'll soon be moving to a place that doesn't have a location for that gym nearby — so you'll need to understand what kind of contract you'll be locked into.
Anytime Fitness
Most Anytime Fitness locations offer month-to-month contracts, but some offer one- or two-year contracts as well.
LA Fitness
Each LA Fitness location has different types of contracts, but most offer month-to-month, six-month, and annual contracts.
The Winner
You can find annual and month-to-month contracts at both gyms. But LA Fitness edges out Anytime Fitness because it also offers shorter six-month contracts, which can be an appealing option for people who don't want a long-term gym membership.
3. Equipment
Before you decide which gym to join, you should make sure it has the equipment you'll need to do the workouts you enjoy. It's also a good idea to make sure there's a large variety of it in case your goals change in the future or you just want to be able to switch up your routine every so often.
Anytime Fitness
Anytime Fitness locations tend to be small so they don't have a huge amount of equipment. But they do have treadmills, stationary bikes, ellipticals, and rowers. Some locations also have Rogue Echo bikes, and most clubs have functional fitness areas with medicine balls, plyo boxes, kettlebells, tires, slam balls, and TRX bands.
Anytime Fitness also has strength machines and free weights, including barbells, dumbbells, EZ curl bars, and preloaded straight bars. Not all locations have deadlift platforms, but most have squat racks, bench press stations, and freestanding flat and adjustable benches.
LA Fitness
At LA Fitness, you'll find treadmills, bikes, step climbers, and ellipticals as well as Concept 2 rowers. It also has strength machines, barbells, dumbbells that go up to 120lbs, EZ curl bars, preloaded barbells, and several flat and incline benches.
Not all locations have bumper plates, but they do have iron plates. You should also be able to find squat racks and deadlift platforms at most clubs.
The Winner
LA Fitness is larger and therefore has a bigger selection of equipment, so you'll fare better there if you like to do a variety of workouts.
4. Atmosphere
How welcoming the gym staff is and the demographics of the other members can make or break a gym's atmosphere. It's important that you find a gym where you aren't judged and you can be surrounded by other people who like to train the same way you do.
Anytime Fitness
Both the staff and members at Anytime Fitness are supportive and motivating. Because its gyms are smaller, you have more opportunities to interact with others instead of just being another face in the crowd. It's not ideal for serious lifters, but it's a good gym for people who thrive in group environments.
Many locations also have regular social events, so you can get to know the other members outside of the gym.
LA Fitness
The atmosphere at LA Fitness depends on the location, but I've found that it tends to attract a younger crowd who are more concerned about socializing than working out. However, this can depend on what time of day you go, and I've also come across LA Fitness gyms that cater to bodybuilders and powerlifters. Those clubs have a more serious environment.
There are plenty of average gym-goers and older individuals who go to LA Fitness as well, so you shouldn't have a hard time fitting in no matter what your experience level is. However, it is more suited to people who like to work out by themselves and don't need the support of other people for motivation.
The Winner
Anytime Fitness has a more family-like environment, so it's a better choice for people who like to lean on others for motivation and support in working towards their fitness goals.
5. Gym Policies
Gym policies are important to consider when choosing between two gyms because they can affect things like how you can train and what you can wear. You'll also want to become familiar with the cancellation policies in case you have to terminate your membership in the future.
Anytime Fitness
Anytime Fitness doesn't have a strict dress code policy. Any workout clothing is allowed as long as it's clean, isn't too revealing, and doesn't have chains or grommets that can get caught on the machines.
Some locations will let you use chalk, but many don't. Most locations also don't let you drop your weights.
Members are allowed to bring guests during staffed hours, and many locations will let you transfer your membership to another person if you don't want to cancel it.
If you do want to cancel your membership, you have to provide 30 days' notice and cancel in person or submit a letter via certified mail. Members with month-to-month contracts can cancel at any time. Members with annual contracts who cancel early have to pay a $150 cancellation fee and may also have to pay for the time remaining on the contract.
LA Fitness
LA Fitness's policies are fairly standard. It doesn't have a strict dress code, and you can wear anything you want as long as it's appropriate to work out in and isn't too revealing. You're not allowed to drop your weights, but you can use chalk.
Members with a Multi Club membership are allowed to bring one guest for free each time they go to the gym. If you want to bring more than one guest, you'll have to pay a fee of $20 per additional guest.
You can't transfer your membership to another individual, so you'll have to go through the cancellation process if you want to terminate it. You'll have to download a form from the website and submit it in person or send it via certified mail.
You don't have to pay a cancellation fee if you have a month-to-month contract. If you have a term contract and cancel before it expires, you may have to pay for the unused time left on your membership.
The Winner
Anytime Fitness's and LA Fitness's policies are similar in many ways, but LA Fitness has a slight advantage because you can use chalk, which is an important consideration for powerlifters.
6. Group Classes
Group fitness classes are a fun way to work out and spend time with people who have similar interests as you. But not all gyms offer classes, so if you know you'll want to take classes, you'll have to make sure the gym you join has the ones you like.
Anytime Fitness
A lot of Anytime Fitness locations don't have traditional group fitness classes like spin, yoga, and boot camp. Instead, they have small group training classes, which they refer to as team training.
There are three different types of team training classes: a beginner's class, a class focused on strength-building movements, and endurance-based classes.
LA Fitness
LA Fitness offers some Zumba, yoga, spin, and Pilates classes, but they're only offered during limited hours. However, they're free for all members.
At some locations, you also have the option to pay an additional $125/month for classes called HIIT by LAF. These classes are similar to CrossFit and combine aerobic training as well as strength and metabolic conditioning. You also have the option of wearing a heart rate monitor so you can track your progress during the class.
The Winner
LA Fitness is the better option for people who enjoy group fitness because it has a larger variety of classes.
7. Amenities
Many gyms offer amenities that can enhance your health and wellness. Certain amenities like pools and basketball courts also make it possible for you to participate in sports you enjoy and get a good workout in the same place.
But there are still several gyms that are more barebones in nature and only offer gym equipment. Before deciding which one to join, you'll have to determine whether or not amenities are a dealbreaker for you and pick a gym that offers the ones you're most likely to use.
Anytime Fitness
Amenities at Anytime Fitness are limited. It doesn't have pools, saunas, childcare, or basketball courts. Many clubs also don't have showers, although they may have locker rooms where you can store your belongings. Only a small handful of locations have tanning booths, smoothie bars, massage chairs, or red light therapy.
LA Fitness
LA Fitness has smoothie bars, basketball courts, racquetball courts, and swimming pools. Some locations also have saunas.
LA Fitness offers childcare, but you may have to pay extra for it. You may also have to pay extra to reserve the basketball and racquetball courts.
LA Fitness also has showers and locker rooms, but you'll have to bring your own towel and toiletries.
The Winner
LA Fitness doesn't have a ton of amenities, but it has more than Anytime Fitness, making it the better option if you want a gym where you can do more than just work out.
8. Personal Training
Personal trainers can be valuable resources if you're not sure how to start working out or if you just want to switch up your routine but don't want to do it on your own. However, trainers can also be expensive, and even if they're certified, they may not all have the experience necessary to help you achieve your goals.
Anytime Fitness
Anytime Fitness's personal trainers are certified through the National Academy of Sports Medicine (NASM), the American Council on Exercise (ACE), or other similar institutions. Many of them also have college degrees in exercise science, kinesiology, or another related field.
A 30-minute personal training session at Anytime Fitness starts at $25 depending on the location. A 60-minute session can cost around $75. You can also buy packages for 5, 10, or 20 sessions.
All new members have the opportunity to sign up for a free consultation when they first join.
LA Fitness
In my experience, the personal trainers at LA Fitness can be hit or miss. I've found that it tends to hire trainers who are new to the industry, which isn't necessarily a bad thing.
But it does mean that you may be working with someone who doesn't have a lot of experience and hasn't yet garnered a large client base. That can make it difficult to determine if he or she can help you reach your goals.
All of the trainers at LA Fitness have to have personal training certifications, although they aren't required to have college degrees in a relevant field. Personal training sessions start at $45 and go up to $60 depending on how long each of your sessions lasts.
You can also buy 6-month and 12-month packages, which start at $240/month and $200/month (depending on your location), respectively. Additionally, LA Fitness offers free personal training consultations to all new members.
The Winner
You'll likely have a better experience with the personal trainers at Anytime Fitness because they're slightly more qualified. Its personal training packages are also more affordable.
9. Locations
Whether you want a gym that's close to your home or one that's easy to get to from your office, you should look for one that will be relatively easy to get to. This will increase your likelihood of making it there on a consistent basis.
It's also worthwhile to ask about the gym's reciprocity rules — whether or not you can use your membership at locations other than the one where you signed up. This will come in handy if you're traveling or just want the flexibility to go to more than one club.
Anytime Fitness
Anytime Fitness has more than 4,500 locations in North America, Asia, Oceania, and Europe. Once you've been a member for 30 days, you can visit any location you want.
LA Fitness
Most of LA Fitness's 700 locations are in the US, but it has a presence in Canada as well. There are some signature clubs that don't accept members from other locations, but members with Multi Club memberships can visit nearly every other location.
The Winner
Go with Anytime Fitness if you're looking for a gym with a large international presence since you'll more easily be able to find a location that's convenient for you.
10. Hours of Operation
It's not uncommon for gyms to be open early in the morning until late at night, but 24/7 gyms are increasing in popularity. If you can only make it to the gym during odd hours, you'll need to look for one that you can access at any time of the day or night.
Anytime Fitness
Members can access Anytime Fitness 24 hours a day, 365 days of the year. However, the staff is only onsite during normal business hours, which can range anywhere from 9 AM to 7 PM depending on the location.
LA Fitness
The hours of operation vary, but most clubs are open from 5 AM to 11 PM Monday-Friday and 8 AM to 8 PM Saturday-Sunday.
The Winner
Anytime Fitness wins since it's more accessible for people who can only work out at odd hours.
Who Is Anytime Fitness Gym For?
Anytime Fitness is good for:
People who want access to the gym 24/7
People who want to join a community-oriented gym
People who aren't interested in group fitness but like working out in small teams
People who aren't persuaded by flashy amenities
Who Is LA Fitness For?
LA Fitness is good for:
People who don't want to pay for the cost of a hefty gym membership
People who want to swim or play basketball in addition to working out
Powerlifters who are looking for a gym where they can use chalk
People who like group classes but may only take them occasionally
Other Gym Comparisons With Anytime Fitness and LA Fitness
GoodLife Fitness vs Anytime Fitness
---
About The Author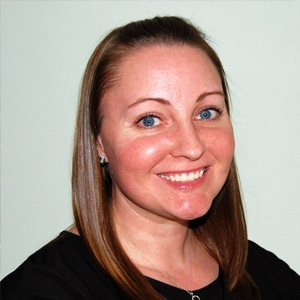 Amanda is a writer and editor in the fitness and nutrition industries. Growing up in a family that loved sports, she learned the importance of staying active from a young age. She started CrossFit in 2015, which led to her interest in powerlifting and weightlifting. She's passionate about helping women overcome their fear of lifting weights and teaching them how to fuel their bodies properly. When she's not training in her garage gym or working, you can find her drinking coffee, walking her dog, or indulging in one too many pieces of chocolate.