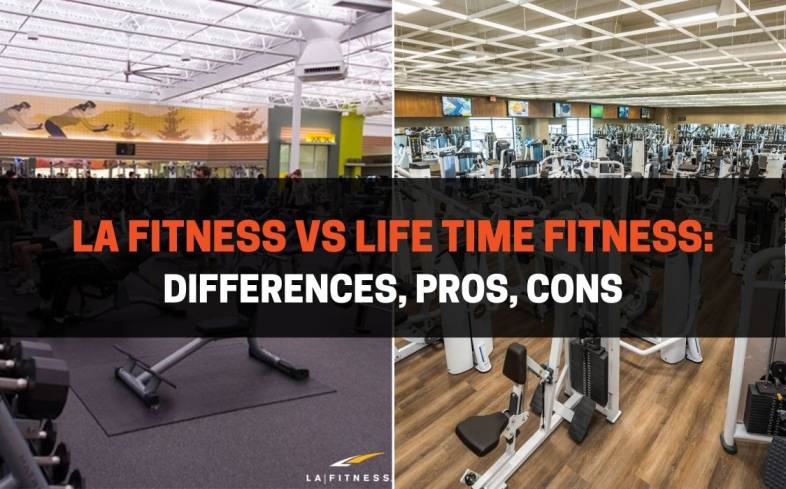 When it comes to commercial gyms, LA Fitness and Life Time Fitness are at two opposite ends of the spectrum. LA Fitness is a low- to mid-range gym while Life Time Fitness caters to individuals with larger budgets. As such, each gym offers a vastly different experience for its members.
So, is LA Fitness or Life Time Fitness a better gym? Life Time Fitness is a better gym because it has better equipment (and a lot more of it) and a large number of amenities. However, its high prices can be a turn-off for some. LA Fitness is sufficient for most people as long as you don't go into it expecting the same feeling of luxury that Life Time Fitness offers.
If you've been to a gym before, you probably already know what to look for in your new gym. But if you're joining a gym for the very first time, you may not understand everything you have to think about, and you may feel overwhelmed by all of your options.
In this article, I'll discuss how LA Fitness and Life Time Fitness compare to one another when it comes to things like cost, amenities, equipment, and gym policies. By the end, you'll be able to make a definitive decision about which gym is best for you.
LA Fitness Overview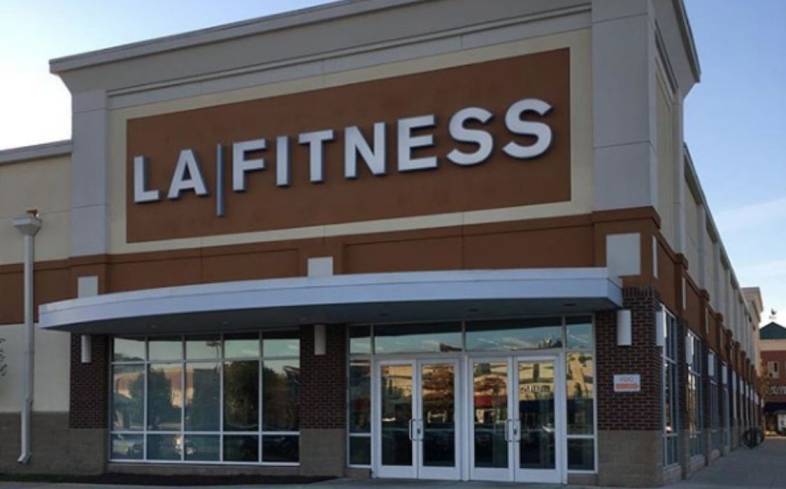 When it first opened in the 1980s, LA Fitness only had locations in California. It soon began acquiring other gym chains throughout the US that were struggling to stay open. In 2010, LA Fitness expanded into Canada, and in 2020, it launched Esporta Fitness, a budget-friendly alternative.
LA Fitness offers a decent selection of amenities, and its affordable membership plans and convenient locations are appealing to many people. It may not be the fanciest or most modern gym around, but you can do most types of workouts there.
LA Fitness does have some drawbacks — namely the subpar personal trainers and lack of cleanliness at some locations. If you're willing to look past those things, it's a decent mid-budget gym that caters to people of all age groups and training backgrounds.
Pros
Membership plans are affordable
Chalk is allowed at a lot of locations
Free group classes with your membership (though there are some exceptions)
Can use your membership at almost every location
Pools, smoothie bars, childcare, and basketball and racquetball courts are available at most locations
Cons
Some locations aren't known for their cleanliness
Members aren't good about reracking their weights
Check out my full review of LA Fitness here.
Life Time Fitness Overview
When you go to Life Time Fitness, you won't want to leave. You probably won't even need to. In addition to gym equipment, it has cafes, spas, outdoor pools, kids' activities, rock climbing walls, sports courts, and coworking spaces. There's enough to keep you occupied for hours.
Life Time Fitness memberships are expensive, but considering everything you have access to, the cost is worth it if you can afford it. If you're a student, a young professional, or a family, you have the opportunity to save some money with memberships at slightly discounted rates.
Life Time Fitness is huge — most locations are 100,000 square feet or larger. The facilities can be overwhelming for some, but the members are generally friendly and not stuck up or pretentious. There are a few rude staff members at some locations, but for the most part, they'll make you feel right at home.
Pros
Facilities are 100,000 square feet or larger
High-end toiletries in the showers and locker rooms
Lots of group classes and amenities
Students have the option to sign up for temporary memberships during school breaks
Discounted membership options for young adults and families
Cons
Rude staff at certain locations
Memberships are expensive
Check out my full review of Life Time Fitness here.
LA Fitness vs Life Time Fitness: 10 Differences
LA Fitness and Life Time Fitness are different in more ways than one. When comparing them face-to-face, Life Time Fitness surpasses LA Fitness in many aspects, but LA Fitness comes out on top in a few key areas.
1. Cost
The cost of a gym membership varies from gym to gym. And on top of the monthly fee, you'll also have to worry about taxes, enrollment fees, and annual fees. It's important to do your research and find out about all of the fees you'll have to pay to ensure a gym membership fits within your budget.
LA Fitness
LA Fitness has two membership plans: a Multi Club plan and a Single Club plan. Both memberships cost around $34.99/month plus taxes. Both plans require a $49 initiation fee, but only the Multi Club membership has an annual fee of $49.
Upon joining, you will have to pay your first and last months' dues. Your upfront costs can be anywhere from $70 to $119.
Free five-day trial passes are available on the website.
Life Time Fitness
The cost of a Life Time Fitness membership starts at $99/month plus taxes. In major metro areas, you may have to pay upwards of $249/month plus taxes. Factors such as how many other clubs you want access to, what kind of classes you want to take, and whether or not you want early access to childcare reservations can also increase the price.
Less expensive memberships are available for students, young adults, and families. Discounted memberships of $15/month are also available for anyone who just wants digital access to Life Time's digital content, virtual classes, and virtual training sessions.
Life Time Fitness's initiation fees can be around $170, but if you join during a promotion, you can get the fee waived.
Anyone who has not previously been a Life Time member can get a one-day free trial pass on the website.
The Winner
With memberships starting at just $34.99/month, LA Fitness is the clear winner for anyone on a budget.
2. Contract Length
Gyms offer month-to-month or annual contracts. Some gyms have both, but others only have one or the other. Month-to-month contracts are more flexible because you can cancel them at any time, but annual contracts can act as a motivator. They may encourage you to go to the gym more often since you won't want to feel like you're backing out of your commitment.
LA Fitness
LA Fitness offers month-to-month, six-month, and annual contracts.
Life Time Fitness
All of Life Time Fitness's contracts are month-to-month, so no long-term commitment is required.
The Winner
LA Fitness edges out Life Time Fitness since it has both month-to-month and term contracts.
3. Equipment
I may be stating the obvious, but the equipment at a gym is an important thing to look at. Not only should it be well-maintained but it should be able to suit your training. For example, if you're interested in getting started with powerlifting and a gym only has hex plates, your deadlift sets will be a pain to get through.
LA Fitness
LA Fitness has treadmills, ellipticals, step climbers, stationary bikes, and resistance machines from Hammer Strength, Life Fitness, Matrix, and Star Trac. It also has a few Concept 2 rowers and spin bikes from Keiser in the spin studios.
In the free weights area, there are dumbbells that go up to 120lbs, preloaded EZ curl bars, and preset straight bars. There are also several bench press stations and flat and incline benches near the dumbbell racks.
Most locations don't have bumper plates, but they have barbells and rubber-coated grip plates from Premier and IGX. You can also find several squat racks and deadlift platforms at most locations.
Life Time Fitness
Life Time Fitness has cardio and strength machines from brands such as Precor, Hammer Strength, TechnoGym, and Octane Fitness. It also has a few manual treadmills from Woodway.
There's what seems like an endless number of treadmills, ellipticals, step climbers, and bikes. The resistance machines are all organized by body part, which is a nice feature for people who are new to the gym and aren't yet familiar with all the machines.
Life Time has Olympic barbells, bumper plates, dumbbells, EZ curl bars, preset straight bars, and plenty of benches. There are landmine attachments and matadors for the squat racks, of which there are at least five or six at most locations. Life Time also has deadlift platforms.
The Winner
Life Time Fitness has a lot more equipment, and it's better quality, so I'd look there if you want to train with top-notch equipment.
4. Atmosphere
You can find out a lot about a gym's atmosphere by evaluating what kind of people go there.
A gym that has a mix of people from all different backgrounds will be accepting of everyone regardless of your age or how long you've been working out. Likewise, if the members are all doing different workouts, it's safe to say that the gym will be welcoming to people with all kinds of training preferences.
You should also pay attention to how the staff treats the members. If the staff is rude or judgmental, you'll be miserable every time you go, and that's the exact opposite of how you should feel at the gym.
LA Fitness
The atmosphere at LA Fitness changes based on who's there at any given time. It can also be different from one location to the next.
If the club closest to you has a younger crowd, you'll likely encounter people who are just there to socialize or take selfies for social media. If your local club has an older crowd or there are professional bodybuilders or powerlifters that train there, it's a good indication that the members tend to be more serious about fitness.
Either way, no one will judge you as long as you don't do anything reckless. LA Fitness doesn't have a cozy community that you may find at other gyms, but if you like to work out by yourself, it's a good option.
Life Time Fitness
Despite its high prices, Life Time Fitness manages to maintain somewhat of a laidback atmosphere.
You'll almost always find people training hard and pushing themselves, but it's not as high-brow of a place as other gyms in a similar price range. Anyone is welcome regardless of your experience level or training preferences. But because of the cost, it's not the type of gym you'd go to if you just want to watch some TV while you walk on the treadmill.
The staff members at some Life Time locations can be rude, but as long as you follow the rules, they shouldn't give you a hard time.
The Winner
Life Time Fitness has a better atmosphere. Its high prices tend to weed out some of the more immature individuals and people who don't really care about working out.
5. Gym Policies
Many policies are common amongst gyms, but each one also has its own unique rules. They can affect what you wear to the gym and how you train, so it's important to read your contract carefully so you can understand what you're getting yourself into.
LA Fitness
LA Fitness has a pretty typical dress code. Any clothing that's clean, doesn't have grommets or chains, and isn't too baggy is allowed. You can squat or deadlift barefoot. You can't drop your weights, but you can use chalk.
If you have a Multi Club membership, you can bring one guest with you for free with each visit. Any additional guests require a fee of $20.
If you want to cancel your membership, you can download a form from the website and give it to the front desk in person or mail it via certified mail. Members with month-to-month memberships can cancel at any time with no cancellation fees. If you have a term contract, you may have to pay for some of the unused time left on your contract.
LA Fitness doesn't allow you to transfer your membership to someone else if you want to get out of it, but you can transfer your home club to a different location.
Life Time Fitness
The dress code is also pretty lenient at Life Time. As long as your outfit isn't too baggy, doesn't have any chains or grommets, and is appropriate for working out, you can wear whatever you want. You can also lift barefoot. You're allowed to drop weights if you need to, but chalk is not allowed.
You can bring up to two guests with you per month with most memberships. They aren't allowed to use the pools, sports courts, or take classes, but they can use any of the gym equipment.
If you move or prefer going to another club, you can ask to change your primary club to a different location. However, you can't transfer your membership to another individual.
If you want to cancel your membership, you need to submit a written letter in person or send it via certified mail. You don't have to pay cancellation fees, but you have to provide 30 days' notice. You can also put a temporary freeze on your account for a small fee of $10/month.
The Winner
Both gyms have similar policies, but Life Time Fitness just barely beats LA Fitness. Its lack of cancellation fees cancels out the fact that you can't use chalk.
6. Group Classes
Group classes are available at almost all gyms, but some gyms have more classes than others. Depending on the gym, some classes may not be included with your membership, which means you'll have to pay extra to take them.
LA Fitness
LA Fitness only has a small offering of Zumba, spin, yoga, and Pilates classes. They're free for all members, but they're only offered at limited times during the day.
For an additional $125/month, you can take HIIT by LAF classes at select gyms. They're similar to CrossFit in that they combine elements of cardio and strength. During these classes, you can wear an optional heart rate monitor to track your stats and make sure you're staying within designated heart rate zones.
Life Time Fitness
Life Time Fitness has yoga, spinning, kettlebell, and strength-based classes. They're offered all day long. If you have access to the digital app, you can also take virtual classes live or on-demand. All of Life Time's classes are ideal for beginners and advanced trainees.
Life Time also has Alpha classes. They're similar to CrossFit, and if there's a certain area of your fitness you want to improve, you can choose classes that focus on strength, endurance, or metabolic conditioning.
The Winner
Life Time Fitness is better for group classes. In addition to traditional fitness classes, it also has its signature Alpha classes. Virtual classes are also available, which is more convenient for people with busy schedules.
7. Amenities
It's becoming more common for gyms to offer more of a holistic approach to health and wellness. In addition to providing exercise equipment, many gyms also offer massages, tanning booths, and saunas.
If you're interested in any amenities in particular, you'll need to make sure they're available at the gym you want to join. You'll also need to check if they're included in your membership or if you'll have to pay extra for them.
LA Fitness
LA Fitness doesn't have a lot of amenities, but it does have smoothie bars, pools, basketball courts, and racquetball courts. Some locations have saunas. Most amenities are included with your membership, but you may have to pay a small fee to reserve the basketball and racquetball courts.
Childcare is offered at LA Fitness, but you may have to pay extra for that as well.
LA Fitness has showers and locker rooms, but it doesn't provide towels or toiletries.
Life Time Fitness
The premium price of a Life Time Fitness membership doesn't just pay for access to gym equipment. You'll also get access to world-class amenities, including indoor and outdoor pools, tennis courts, basketball courts, racquetball courts, saunas, rock climbing walls, and smoothie bars or cafes. Life Time also has childcare, but it's only available with certain memberships.
The showers and locker rooms at Life Time are spacious and luxurious. If you forget any toiletries, Life Time supplies shampoo, conditioner, body wash, hairspray, body lotion, and deodorant. There are also hairdryers for members to use, and free towels are provided.
There aren't any massage chairs or red light therapy booths at Life Time, but its onsite spa offers massage therapy and other spa treatments.
The Winner
Not many gyms can compete with the number and quality of amenities at Life Time Fitness. If you're looking for a home away from home, it's the gym for you.
8. Personal Training
Personal trainers are valuable tools for anyone who is new to fitness, working around an injury, training for something specific, or just wanting to try something different. But they're expensive, and not all of them have the necessary skills to train other people.
If you're interested in working with a personal trainer, you'll need to make sure a personal training package fits within your budget. You should also vet your trainer carefully to ensure he or she can help you meet your goals.
LA Fitness
You'll find some good personal trainers at LA Fitness, but you'll also come across some bad ones. Many of them tend to be new to the industry, so they don't always have a lot of experience. And while they need to be appropriately certified, they don't need any other extra credentials or educational backgrounds.
Personal training sessions at LA Fitness start at $45 and go up to $60 based on how long your sessions last. Six-month and 12-month contracts are available. They start at $240/month and $200/month, respectively. However, if you decide not to work with your trainer any longer, the contracts are difficult to get out of.
When you join LA Fitness, you have the option to schedule a free personal training consultation. At many gyms, these consultations are often ways to get the trainers to try to sell you expensive training packages. LA Fitness seems to be especially predatory in this regard. If you don't need a personal trainer, I would skip this session.
Life Time Fitness
The personal trainers at Life Time are required to have certifications from NASM, ACE, or something similar. Degrees in kinesiology or exercise science are preferred but not required.
Sessions start at $55/hour and can go all the way up to $110/hour. When you join, you can purchase three sessions at a discounted rate of $99.
The Winner
It's hard to choose because the trainers at LA Fitness and Life Time Fitness have similar qualifications. However, given the poor reputation of the trainers at LA Fitness, I'd pick Life Time Fitness if you want to work with a personal trainer. They're more expensive, but you'll likely have more success with them.
9. Locations
Having a convenient location to where you live or work is an important factor in deciding which gym to join. The easier it is to get there, the more likely you are to go.
It's also nice to know whether you can use your membership at other locations for times when you're traveling out of town.
LA Fitness
LA Fitness has about 700 locations. The majority of them are in the US, but there are a few locations in Canada, too.
Members with Multi Club memberships can visit almost all locations, but some of the signature clubs are exclusive and don't allow members from other clubs to drop in.
Life Time Fitness
Life Time Fitness has just over 150 locations in the US and Canada. Only certain membership plans give you the ability to visit other locations, and they can cost $80 or more per month than the basic plans.
Like LA Fitness, Life Time also has some exclusive clubs that don't accept members from other locations.
The Winner
LA Fitness has several hundred more clubs throughout the US and Canada than Life Time Fitness. It's a better choice for anyone who's looking for a gym with convenient locations.
10. Hours of Operation
One of the biggest reasons why people don't make it to the gym consistently is that they can't fit it into their schedules.
You can't always put your life on hold to go to the gym, but joining a gym with flexible hours can alleviate some of the stress of finding time to work out. Fortunately, many gyms are open from early in the morning until late at night.
LA Fitness
Most LA Fitness clubs are open from 5 AM to 11 PM on the weekdays and 8 AM to 8 PM on the weekends.
Life Time Fitness
Many Life Time Fitness locations open at 4 AM and close at midnight during the week, and they open at 5 AM and close at 10 PM on the weekends. A few locations are also open 24 hours a day.
The Winner
For a gym with flexible hours, Life Time is your best bet. It has a small number of locations that are open 24 hours a day, and it opens earlier and closes a bit later than LA Fitness on the weekends.
Who Is LA Fitness For?
LA Fitness is a good gym for:
Anyone who can't afford a pricey gym membership
Anyone who isn't interested in luxury amenities
Powerlifters who want to be able to use chalk at the gym
People who don't take group classes very often
Who Is Life Time Fitness For?
Life Time Fitness is an ideal gym for:
Anyone who's willing to pay top dollar for a gym
People who have experience with CrossFit
People who want to use an outdoor pool in the summer
Anyone who wants to play tennis or try rock climbing
Parents looking for camps or after-school activities for their kids
Other Gym Comparisons With LA Fitness and Life Time Fitness
Gold's Gym vs Life Time Fitness
---
About The Author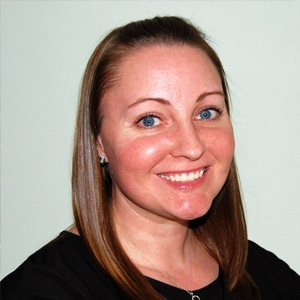 Amanda is a writer and editor in the fitness and nutrition industries. Growing up in a family that loved sports, she learned the importance of staying active from a young age. She started CrossFit in 2015, which led to her interest in powerlifting and weightlifting. She's passionate about helping women overcome their fear of lifting weights and teaching them how to fuel their bodies properly. When she's not training in her garage gym or working, you can find her drinking coffee, walking her dog, or indulging in one too many pieces of chocolate.