LA Fitness is one of the oldest chain gyms in the US, but Youfit is a franchise that's starting to pop up in more places. There are some similarities between the two, but they each offer different experiences for their members.
So, is Youfit or LA Fitness a better gym? If you're a beginner, senior citizen, or casual gym-goer, Youfit is better because of its laid back atmosphere. You'll do well at LA Fitness too if you fall into one of those categories, but LA Fitness is better for bodybuilders, powerlifters, and more serious athletes.
Deciding between two gyms may not seem like a huge deal, but it's important to find a gym that will allow you to reach your goals. Picking the right gym will ensure you're set up for success from the start and will save you from having to go through a lengthy cancellation process if you're not getting the results you want.
By the end of this article, you'll be able to determine whether Youfit or LA Fitness is a better fit for you.
Youfit Overview
Youfit has only been around since 2008, but it's quickly expanding. Most of its locations are in the southeastern part of the US, but it also has some clubs in the northeast and southwest.
Youfit was created by the same man who developed Planet Fitness. Youfit has a similar purple color scheme and a similar pricing model as Planet Fitness, but it's more welcoming to people who enjoy all kinds of training.
Youfit is an environmentally-friendly business. Its gym floors are made out of recycled rubber materials, its clubs have all implemented eco-friendly practices, and it uses energy-efficient air conditioners and hot water heaters. If you like supporting businesses that are environmentally conscious, you'll appreciate Youfit's green initiatives.
Pros
Affordable, straightforward membership plans
Cons
Not a lot of group classes
Click here to read my full review of Youfit.
LA Fitness Overview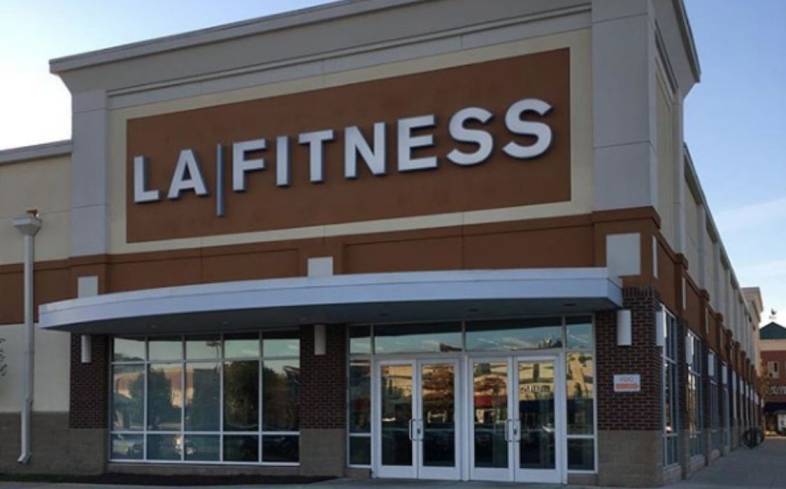 LA Fitness originally only had locations in California when it opened in the 1980s, but it eventually expanded to other parts of the US. In 2020, it unveiled Esporta Fitness, a budget-friendly brand that's intended to compete with other low-cost gyms like Planet Fitness.
LA Fitness is a hybrid between a no-frills gym and an upscale athletic club. It has some amenities, but it's not flashy or super modern. Even so, it's a good gym that supports a variety of training goals for a reasonable monthly price.
LA Fitness isn't a perfect gym by any means, but it's currently the largest gym in the US in terms of revenue and number of locations.
Pros
Members can use their memberships at almost any other location
Members have access to amenities like pools, basketball courts, and childcare
Group classes are free with your membership (HIIT by LAF classes are excluded)
Good for people of all experience levels
Members can get discounts through corporate wellness programs or by signing up through AAA
Cons
Some locations aren't very clean
Click here to read my full review of LA Fitness.
Youfit vs LA Fitness: 10 Differences
Because each gym offers different amenities, membership options, equipment, and group classes, they cater to different audiences. Below is a head-to-head comparison of how the two gyms stack up against one another.
1. Cost
One of the first things you should look at when joining a gym is cost. And the monthly fee isn't the only thing you have to consider — you usually also have to pay enrollment fees, annual fees, and taxes, and that can all add up.
Youfit
I mentioned earlier that Youfit was created by the same person who created Planet Fitness. Youfit has a similar pricing structure as Planet Fitness, with just two membership plans that are the same at every location.
The basic plan costs $10/month plus taxes with a $29 enrollment fee. You get single-club access and can use any of the equipment, but you aren't able to use any of the amenities.
The Lime Card membership — which is also called a Premium membership at some locations — is $24.99/month plus taxes with an enrollment fee of just $1.
One-day free trial passes are available on the Youfit website.
LA Fitness
LA Fitness prices vary depending on what area of the country you live in, but you can expect to pay around $34.99/month plus taxes. You have the option to choose a single-club plan or a multi-club plan. Enrollment fees and annual fees are each around $49, but you only have to pay an enrollment fee with the multi-club plan.
When you join LA Fitness, you have to pay your first and last months' dues. The upfront cost can be anywhere from $70 to $119.
Free five-day trial passes are available for download on LA Fitness's website.
The Winner
With memberships less than $30 per month and low enrollment fees, Youfit is the gym for you if you can't afford a costly gym membership.
2. Contract Length
Before purchasing a membership, you should understand what kind of commitment you'll be locked into. A month-to-month membership offers more flexibility because you can cancel at any time. But if you plan on remaining a member of the gym for a while, you may wish to sign a long-term contract instead.
Youfit
Most locations only have month-to-month contracts, but some have annual contracts. The annual contracts are usually only available for Lime Card members.
LA Fitness
Many LA Fitness locations have both month-to-month and term contracts. The term contracts are for either six or twelve months.
The Winner
Since both gyms have both annual and month-to-month contracts, it's a tie.
3. Equipment
Quantity and quality of equipment can make or break a gym. Some of the equipment in the gym may have signs of wear, but it should still be usable. There should also be enough equipment that you can still work out when the gym is crowded, and the equipment that's available should suit your preferred method of training.
Youfit
Youfit has about three dozen cardio machines, including treadmills, stationary bikes, and ellipticals. There are also arc trainers as well as some Concept 2 rowers in the personal training area.
The dumbbells and preloaded EZ curl and straight bars only go up to 90lbs. There are no bumper plates, but there are rubber-coated hex plates and a couple of Olympic barbells. Most clubs only have one squat rack, and none of them have deadlift platforms.
Each Youfit club also has an express circuit area with machines that target the arms, legs, and core. In this area, you stay on each machine for a set period of time then rotate to another one for 30 minutes.
LA Fitness
There are several rows of cardio and strength machines at LA Fitness. They're all from Hammer Strength, Life Fitness, Matrix, and Star Trac. You'll also find Concept 2 rowers and Keiser spin bikes.
LA Fitness has dumbbells that go up to 120lbs as well as EZ curl bars and preset straight bars. There are no bumper plates, but there are rubber-coated grip plates from Premier and IGX. You should also be able to find several squat racks and deadlift platforms at most locations.
The Winner
LA Fitness has a larger quantity of cardio and strength machines and a better selection of free weights, so it beats Youfit when it comes to equipment.
4. Atmosphere
Whether you like to talk to other people in between sets or you want nothing to do with other people during your workout, the gym you choose should mesh well with your preferences.
The gym's environment should also be energizing and motivational. If the gym is dark and depressing, you'll have a hard time getting through your workout.
Youfit
Youfit has a pretty laid back atmosphere. You'll see a mix of people using both the free weights and cardio machines there, but you probably won't find professional bodybuilders or elite powerlifters there. You won't have to worry about not fitting in if you're a beginner, aren't able to lift heavy, or just don't like strength training.
In terms of design, the bold purple and lime green color scheme can either turn you off from the gym or energize you to get through your workout. Keep that in mind if you're sensitive to bright colors.
LA Fitness
The atmosphere at LA FItness is dependent on the types of people who are there at the same time as you. You may encounter some people who are just there to socialize, or you may see people who aren't interested in talking to anyone else.
But in general, LA Fitness is a good gym for people of all experience levels. A middle-aged adult who is just trying to stay healthy will fit in just as well as a professional bodybuilder. LA Fitness isn't the type of place that fosters a community-driven environment, but it's a good gym if you want to just focus on your workout without getting distracted.
The Winner
It's a tie between Youfit and LA Fitness. Youfit is a better choice if you're looking for a laidback gym, while LA Fitness is better if you prefer a more serious training environment.
5. Gym Policies
Having a strong understanding of your gym's rules is important. The rules are in place to protect both the members and the equipment, but some gyms can be overly strict about certain things. Other rules like cancellation policies are designed to protect the gym from lawsuits from disgruntled members.
When you're getting ready to sign a contract, make sure you read every line carefully to ensure you don't break any rules and that you know what to do if you wish to cancel your membership.
Youfit
Youfit doesn't allow you to drop weights, and most locations don't allow chalk. In general, because the clientele skews more towards beginners and older individuals, grunting is also frowned upon.
Any kind of workout apparel is allowed at Youfit as long as it's clean, not too baggy, and doesn't have embellishments that can get caught on the machines.
Members are able to cancel at any time by filling out a cancellation request form at the front desk. You have to give them 10 days' notice, and you'll have to pay for any fees you still owe within that 10-day period. There's also a cancellation fee that ranges from $10 to $60.
Instead of canceling your membership, you may wish to transfer it to another person instead. Each Youfit location has its own policies about this, but in most cases, you'll have to pay a transfer fee and the other person will have to pay their first and last months' dues.
Lime Card members are allowed to bring one guest per visit.
LA Fitness
At LA Fitness, dropping weights isn't allowed, but you can use powdered or liquid chalk. The dress code is fairly lenient — excessively baggy clothing and clothing with chains or grommets aren't allowed, but as long as you're adequately covered up, anything else goes.
Members with month-to-month contracts can cancel at any time without having to pay a cancellation fee. Members with term contracts who cancel early may have to pay a portion of the outstanding balance left on your contract. To cancel, you'll have to download a form from the online member portal and hand it in at the front desk or mail it via certified mail.
You can bring one guest with you for free, but if you want to bring a second guest, you'll have to pay a $20 guest fee.
You can't transfer your membership to another individual, but you can transfer your home club to another location if you move or just prefer another club.
The Winner
LA Fitness beats out Youfit ever so slightly because it allows chalk and because members with month-to-month memberships don't have to pay cancellation fees.
6. Group Classes
If you're interested in group fitness, you'll need to make sure the gym you join offers the classes you like. It's also important to check if the classes are free with your membership or if you need to pay extra to take them.
Youfit
Youfit has a limited number of group classes including Zumba, cardio dancing, and spinning, but they're sometimes only available once per week. Most locations also only have one or two classes per day.
If you have a Lime Card membership, you can take an unlimited number of classes.
LA Fitness
LA Fitness has Zumba, spinning, Pilates, and yoga classes. The number of classes offered each day tends to be limited, though, and some classes are only available in the middle of the day. Classes are free with all memberships.
LA Fitness also has classes called HIIT by LAF that are available for an extra $125/month. These classes utilize optional heart rate monitors so you can make sure you're staying within a certain heart rate zone during each portion of the class.
The Winner
LA Fitness is the better choice for people who like group classes. Not only can you take traditional classes, but you also have the option to take the signature HIIT by LAF classes.
7. Amenities
Many gyms offer amenities for people who like to relax or have a snack after a workout. Amenities like swimming pools or basketball courts are also available at some gyms if you want to switch up your workout routine.
Youfit
In order to keep its costs low, Youfit doesn't have a lot of amenities. There are no swimming pools, saunas, basketball courts, or red light therapy booths. Only a handful of clubs have massage chairs and smoothie bars.
Youfit has childcare, but it costs an extra $10/month for one child. For each additional child, it's another $7/month.
There are showers and locker rooms at Youfit, but there are no toiletries or towel services, and you can't leave your belongings in the lockers overnight.
LA Fitness
At LA Fitness, you'll find pools, smoothie bars, basketball courts, and racquetball courts. Use of the sports courts may incur an additional fee at some locations. Childcare services are available, but you may have to pay extra to use those, too.
LA Fitness has showers and locker rooms, but you'll have to bring your own toiletries and towel if you plan on showering at the gym.
The Winner
If amenities are important to you, LA Fitness is better than Youfit since it has a larger selection of them.
8. Personal Training
Personal trainers are available at almost all gyms, but some of them are better than others. If you're interested in personal training, I recommend finding out what credentials are required for the trainers at your gym. You don't want to get stuck working with some who's unqualified and can't help you reach your goals.
It's also beneficial to ask what kind of results a particular trainer's past clients have achieved. Since you'll be spending a lot of money on a personal trainer, it's worth it to know what you can expect before you make a long-term commitment.
Youfit
Youfit has personal trainers, but the personal training sessions are only 30 minutes. You can certainly get an effective workout within 30 minutes, but I personally don't think it's worth it to pay someone to coach you through such a short workout.
The Youfit trainers are highly qualified, though. They have to be certified through an accredited institution, and many of them also have bachelor's or master's degrees in exercise science or another related subject.
Sessions cost anywhere from $30 to $40 each. You don't get any complimentary sessions with your membership.
LA Fitness
LA Fitness has a reputation of being a starting point for trainers who are new to the industry. They're required to have certifications through NASM, ACE, or another similar institution, but they don't always have a lot of experience. This could be an issue if you prefer a trainer with a more established career.
At LA Fitness, you can expect to pay $45/session for 30 minutes or $60/session for 60 minutes. You can buy packages for $200/month for a year or $240/month for six months.
You get a free personal training consultation when you first join, but you're not obligated to take it if you're not interested.
The Winner
Even though I'm not a fan of either gym's personal training offerings, I'd recommend LA Fitness over Youfit if you want to work one-on-one with a trainer. They're a little more expensive, but you'll have the option to sign up for 30- or 60-minute sessions depending on your preferences.
9. Locations
In addition to making sure your gym is close to your home or job, you should also check how many locations in total it has. The gym's location should be convenient to where you live or work, but it's also nice to know if you'll be able to keep up with your routine when you travel.
Youfit
Youfit is only available in 14 states in the US. Most of its locations are in the southeast, but it has a handful of clubs in the northeast and southwest as well. Members with Lime Cards can use their memberships at any location.
LA Fitness
LA Fitness has more than 700 clubs. Most of them are in the US, but there are a handful of locations in Canada. Unless you have a basic membership, you can use your membership at almost any location. Some signature clubs are excluded.
The Winner
LA Fitness wins because it has locations all over the US and a few in Canada.
10. Hours of Operation
You'll have difficulty making it to the gym if it's not open during times that are convenient for you. Fortunately, you can almost always find a gym that's open early in the morning and late at night.
Youfit
Youfit is typically open from 5 AM until 10 PM on weekdays and 8 AM to 6 PM on weekends.
LA Fitness
LA Fitness's hours of operation will vary by location, but most are open from 5 AM until 11 PM during the week and 8 AM to 8 PM on the weekends.
The Winner
LA Fitness edges out Youfit since it's open later during the week and on the weekends.
Who Is Youfit For?
Youfit is a good gym for you if you are:
Trying to save money
A beginner
A senior citizen
Someone who doesn't compete in bodybuilding or powerlifting
Someone who only has time for quick workouts
Who Is LA Fitness For?
LA Fitness is a good gym for you if you are:
A bodybuilder
A parent who needs childcare
A powerlifter who wants to use chalk at the gym
Looking for amenities such as basketball courts or pools
Someone who wants the ability to visit any location when you're on vacation or a business trip
Other Gym Comparisons With Youfit and LA Fitness
---
About The Author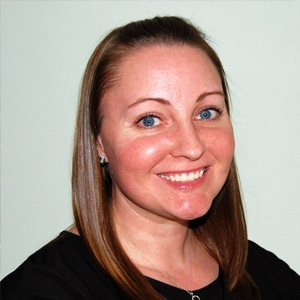 Amanda Dvorak is a freelance writer and powerlifting enthusiast. Amanda played softball for 12 years and discovered her passion for fitness when she was in college. It wasn't until she started CrossFit in 2015 that she became interested in powerlifting and realized how much she loves lifting heavy weights. In addition to powerlifting, Amanda also enjoys running and cycling.