Gold's Gym and LA Fitness were both founded decades ago in southern California, and they're now pretty ubiquitous gyms in the US. But today, there are some key differences between the two chains, and they each cater to different types of people.
So is Gold's Gym or LA Fitness a better gym? I recommend Gold's Gym over LA Fitness. It's larger so it has more equipment, a larger offering of group classes, and it's better maintained. The personal trainers at Gold's Gym are also more qualified and have more experience.
Joining the wrong gym is not only costly but can make working out a miserable experience. When you're trying to decide between two gyms, it's important to evaluate them from multiple angles to make sure you'll be happy with your choice in the long term.
In this article, I'll compare Gold's Gym and LA Fitness to see how they stack up in 10 different categories. By the end, you'll be able to make a confident decision about which one will best help you reach your goals.
Gold's Gym Overview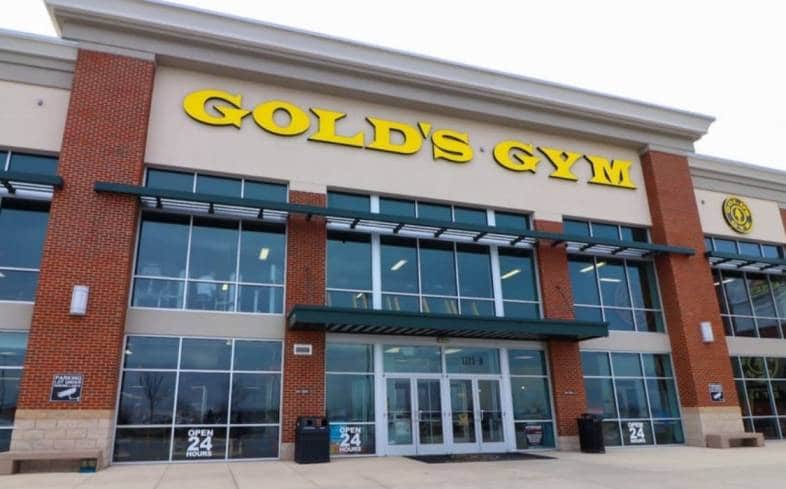 When Gold's Gym opened in Venice Beach in 1965, it quickly became known as the ultimate bodybuilding destination. Frequent attendees included Arnold Schwarzenegger, Dave Draper, and Frank Zane. Many other famous bodybuilders of the 1960s and 1970s trained there as well.
Gold's Gym is still known as a bodybuilding gym, but it now also caters to people with a variety of fitness goals. Even beginners and casual gym-goers have their place at Gold's Gym.
Gold's Gym locations are large, with most being at least 50,000 square feet. As such, they have a ton of equipment, amenities, and group classes to choose from. Gold's Gym also tries to maintain a boutique gym experience through its mobile app, in-house competitions, and social events for its members.
Pros
Large facilities with a vast array of equipment
Free Wi-Fi available inside the gym
Large assortment of group classes with motivating instructors
Most amenities are free for all members
Cons
Using chalk and dropping weights are not allowed
Get my full review of Gold's Gym here.
LA Fitness Overview
LA Fitness began in the 1980s as a localized chain gym in California. A few years after it opened, it began buying out other large fitness centers that were going out of business and eventually became a huge nationwide franchise.
Today, LA Fitness is considered a mid-tier gym that's neither too expensive nor too cheap. Its affordable prices and selection of amenities make it an attractive option for people looking for a good gym without breaking the bank.
Like every franchise gym, LA Fitness isn't perfect and does have some drawbacks, including less-than-stellar personal trainers and a lack of cleanliness at some clubs. But if you do find a well-maintained gym, it's a good place to work out whether you enjoy cardio, lifting weights, swimming, or playing basketball.
Pros
Most locations allow chalk
Free group classes (though there are some exceptions)
Certain memberships can be used at most locations
Good selection of amenities including basketball courts, swimming pools, and smoothie bars
Cons
Cleanliness is an issue at some locations
Members can be bad about reracking their weights
Get my full review of LA Fitness here.
Gold's Gym vs LA Fitness: 10 Differences
1. Cost
While many factors need to be considered before you decide which gym to join, cost is one of the first things you should look at. Gym membership costs vary significantly, and many gyms also charge taxes and annual fees. It's good to be aware of everything you have to pay for when you sign a gym contract so you're not hit with surprise fees.
Gold's Gym
Every Gold's Gym location has a different pricing structure, but you can expect to pay around $40-$50/month. Depending on which club you join, you may have the option to pay for a year in full for $499 plus taxes. You can also buy an annual plan but pay monthly for about $480 plus taxes and a small enrollment fee.
You can also sign up for a month-to-month plan for about $54/month without having to pay any enrollment or annual fees.
LA Fitness
At LA Fitness, you can purchase either a Multi Club plan or a Single Club plan. The prices vary by location but will typically be around $34.99/month. You'll have to pay a $49 initiation fee with both plans, but only the Multi Club plan requires an annual fee of $49.
Your first and last months' dues must be paid when you sign up, which means your upfront costs will be anywhere from $70 to $119.
The Winner
LA Fitness memberships aren't exactly cheap, but they are lower than Gold's Gym memberships, so it's a better gym if you're trying to save some money.
2. Contract Length
Contract length may not seem like a big deal if you're more concerned about costs or other aspects of a gym, but it's good to understand what kind of commitment you'll have to make before you walk through the door. This will help you be better prepared to sign a contract without feeling pressured to make a hasty decision.
Gold's Gym
At Gold's Gym, you can choose either an annual or month-to-month contract.
LA Fitness
LA Fitness also offers both annual and month-to-month contracts, but it offers six-month contracts as well.
The Winner
LA Fitness edges out Gold's Gym ever so slightly since it has six-month contracts, which may be a better option for you if you're only looking for a short-term gym membership.
3. Equipment
Evaluating the equipment at your preferred gym may seem obvious, but you'll need to be certain that it has the equipment you'll need for the workouts you enjoy doing.
It's also good to think about how your goals may change in the future so you don't have to worry about switching gyms if you want to try different something new.
Gold's Gym
Gold's Gym has a huge supply of cardio machines, including treadmills, step climbers, stationary bikes, and ellipticals. Most locations also have rowers and arc trainers.
In the weights area, you'll find dumbbells, kettlebells, EZ curl bars, prefixed barbells, and regular barbells. Not many locations have bumper plates, but you'll find iron or rubber plates at nearly all clubs. There is also a large selection of selectorized machines as well as bench press stations and flat and incline benches.
Most locations also have squat racks and deadlift platforms, but the amount of each varies depending on the club.
LA Fitness
LA Fitness also has a large selection of treadmills, stationary bikes, ellipticals, and step climbers. It also has a few rowers, and the spin studios have separate spin bikes. There are several selectorized machines available for you to choose from.
The dumbbells go up to 120lbs, and there are also EZ curl bars. fixed straight barbells, and standard barbells. Bumper plates can be hit or miss, but almost every location has rubber-coated iron plates. Most locations also have squat racks and deadlift platforms.
The Winner
It's a tie. Gold's Gym and LA Fitness both have a vast array of equipment that suits a variety of different workouts.
4. Atmosphere
The atmosphere of a gym is an easy way to gauge whether or not you'll enjoy working out there. For example, if you're a social butterfly but none of the other members talk to each other, it's good to figure that out before you sign a contract and are stuck training at a gym that doesn't suit your personality.
Likewise, it's good to find a gym where you don't have to feel self-conscious or be afraid to ask for help. If you don't get a good feeling from a gym, you'll end up just wasting money since you probably won't ever use your membership.
Gold's Gym
Even though Gold's Gym is no longer just a gym for bodybuilders, it still has a more serious vibe. The staff is friendly and knowledgeable, and you'll likely find some average gym-goers there. However, most of the members are dedicated to their routines and are the type of people who like to push themselves hard.
In my experience, most Gold's Gym members are also not the kind of people who like to make friends at the gym, but they're willing to help if you want to work in with someone or need a spotter.
If you are looking for more of a community feeling, Gold's Gym holds challenges throughout the year and hosts social events for its members. These are a great way to enjoy some friendly competition and get to know other people outside the gym if you're interested in the social aspect of working out.
LA Fitness
The atmosphere at LA FItness can change significantly depending on the location and what time of day you go.
Some clubs cater to a younger, fitness influencer-type crowd who care more about socializing and taking selfies. These locations also tend to be the ones where members aren't very good at putting their weights back, so cleanliness and organization can be an issue.
However, many other locations have a mix of experienced gym-goers and beginners. And while it doesn't have quite as big of a reputation for being a bodybuilding gym as Gold's Gym does, LA Fitness tends to attract a lot of bodybuilders. Most locations allow members to use chalk, so many powerlifters train there as well.
LA Fitness doesn't give off a cozy community vibe, but it's a good gym if you just want to get in, work out, and leave without having to talk to anyone.
The Winner
Both gyms cater to people who like to train by themselves and don't care about making friends at the gym, but I'd go with Gold's Gym since the members tend to be more courteous and respectful.
5. Gym Policies
Even though you'll learn more about a gym's rules when you visit it and get ready to sign a contract, it's a good idea to have an understanding of what you're getting into beforehand. Knowing how each gym operates before you walk through the door can prevent you from making a bad decision if you're feeling pressured to sign up on the spot.
Gold's Gym
Gold's Gym has pretty lenient rules when it comes to most things, but it doesn't allow its members to drop their weights or use powdered chalk. However, some locations will let you use liquid chalk.
As well, some locations will let you lift barefoot, while many others won't. But the dress code is pretty laidback. You're not allowed to wear baggy clothes or anything with chains or grommets that can get caught in the machines, but any kind of workout-appropriate clothing is allowed.
Every location has a different guest policy, but you can often get one- or seven-day guest passes for family members or friends.
To cancel your membership, you have to hand in a written letter to the staff at the front desk or send it via certified mail. You have to provide 30 days' notice and pay a cancellation fee of anywhere from $89 to $200. You can transfer your membership to another person, but that will also incur a fee of about $200.
LA Fitness
LA Fitness also has pretty laidback rules for most things, but unlike Gold's Gym, it allows you to use chalk and lift barefoot. The dress code is also fairly lenient, and the only clothing that's not allowed is baggy, soiled, or overly-decorated apparel.
Members with Multi Club memberships can bring one guest for free with each visit. Beyond that, any other guests require a $20 guest fee.
You have to download a form from the website and give it to a staff member in person or mail it via certified mail to cancel your membership. If you have a month-to-month membership, you can cancel at any time. If you have a term contract, you may be responsible for paying for any unused time left on your plan.
You aren't allowed to transfer your membership to another person, but you can change your primary location to a different one if you find that you go to another club more often or move to a new area.
The Winner
LA Fitness is more flexible when it comes to using chalk and lifting barefoot, and you can bring one guest for free every time you visit. It wins the policy category since it's more lenient in those regards.
6. Group Classes
Group classes are excellent options for people who like to work out with others or don't want to think about what kind of workout they should do on any given day. Fortunately, most gyms have group classes, although the class offerings and schedules vary.
As such, if you know you'll be taking group classes, you'll need to join a gym that has the ones you're interested in at times that work with your schedule.
Gold's Gym
Gold's Gym has a variety of group classes, including yoga, kickboxing, HIIT, circuit training, boot camp, and Zumba. Most classes are offered in the evenings on weekdays and in the mornings on weekends, but you can also usually find a couple of classes in the middle of the day.
If you're interested in CrossFit but don't want to join a separate CrossFit box, you can also try Gold's Fit classes. They focus on functional training and metabolic conditioning and cost an extra $40/month.
LA Fitness
LA Fitness has group classes, but its offerings are small. There is usually only a handful of spin, yoga, Zumba, and Pilates classes offered each day. However, they are free for all members.
If you're willing to pay an extra $125/month, some locations offer classes called HIIT by LAF. These are high-intensity classes that take inspiration from CrossFit and combine elements of cardio and strength. You also have the option to wear a heart rate monitor to track your stats in real-time.
The Winner
Gold's Gym has a better selection of group classes, so it will suit you better if you're interested in group fitness.
7. Amenities
It's becoming more common for big-box gyms to offer amenities such as massage chairs or swimming pools so they can remain competitive with smaller but more specialized gyms. They also recognize how busy people are these days, and offering amenities to make their gym visit more convenient is a good way to get more people through the door.
But not all gyms offer a wide selection of amenities, so you'll have to consider what's available at the gym you want to join. It's also good to find out if you have to pay extra for them since not all gyms include access to certain amenities in their membership plans.
Gold's Gym
Gold's Gym has massage chairs, saunas, basketball courts, smoothie bars, and pools. A handful of locations have tanning booths, but Gold's Gym has been removing them from its facilities over the past few years due to the associated skin cancer risks.
Childcare is also free for all members, as is the use of the showers and locker rooms. However, you'll have to bring your own towel and toiletries.
LA Fitness
LA Fitness has smoothie bars, basketball courts, racquetball courts, childcare, and pools. You may be able to find saunas at some locations. You may have to pay a small fee to reserve the basketball or racquetball courts and to use the childcare services.
All members have access to the showers and locker rooms, but LA Fitness doesn't provide toiletries or towels.
The Winner
Both gyms have similar amenities, but Gold's Gym edges at LA FItness since it has free childcare.
8. Personal Training
Hiring a personal trainer can hold you accountable for your workouts, help you break through a plateau, teach you how to work around an injury, or help you reach a weight loss goal. But not all personal trainers are good at their jobs, and some are nothing more than glorified salespeople.
If you're interested in hiring a personal trainer, you'll need to evaluate the qualifications of the trainers at your preferred gym to ensure they can help you reach your goals. You'll also need to consider your budget since personal training packages can be expensive.
Gold's Gym
Gold's Gym personal trainers have a solid reputation. Although it's just like any other gym and will inevitably have a few bad apples, the trainers tend to be knowledgeable and well-qualified.
Gold's Gym prefers that its trainers are certified through the National Academy of Sports Science (NASM), the American Council on Exercise (ACE), or the International Sports Sciences Association, which are all highly regarded.
The cost of a personal training session varies by location, but you can expect to pay between $60-$100 per session. Each session lasts for 50 minutes.
LA Fitness
The personal trainers at LA Fitness can be hit or miss. LA Fitness, in particular, seems to be a gym where many new trainers get their start in the industry. While lack of experience doesn't necessarily mean someone can't be good at training others, it can be frustrating if you're a beginner and working with a trainer who's still getting acclimated to a new career.
Furthermore, many LA Fitness trainers don't have any specific education or qualifications beyond the required personal training certifications. You may be stuck with someone who's only been working out for a few months themselves and doesn't have a lot of real-world experience or a lengthy fitness-specific educational background that you can learn from.
If you do decide to work with a personal trainer at LA Fitness, you can expect to pay between $45 and $60 per session. You can also buy six-month or 12-month packages for around $240/month or $200/month, respectively, but prices vary by location.
You also have the option to schedule a free consultation with a trainer when you first sign up. But unless you're desperate to hire a personal trainer, I would skip this session since it will likely be more of a sales pitch.
The Winner
Even though personal training at Gold's Gym costs more, I'd still recommend it over LA Fitness. The trainers tend to be more qualified, so you'll likely have a better experience with them.
9. Locations
Convenience is a big part of how successful you'll be in your fitness journey, and that includes the location of your gym. Fortunately, large chain gyms tend to have several hundred locations, making it more likely that you can easily find one close to your home or office.
It also helps to know if your gym has a lot of other locations domestically or internationally since that will enable you to keep up with your routine when you go on vacation or have to unexpectedly go out of town.
Gold's Gym
Gold's Gym has more than 700 locations all over the world, and about 250 of them are in the US. While you can use your membership at other locations, some exclusive clubs don't offer reciprocity.
As well, certain membership plans only allow you to visit other locations in the same state or within a particular mile radius of the club where you signed up.
LA Fitness
Most of LA Fitness's 700 locations are in the US, but there are several locations in Canada as well.
You can visit almost any location if you have a Multi Club membership except for a few select exclusive clubs.
The Winner
Even though both gyms have a similar number of locations, Gold's Gym wins since it has a larger international presence.
10. Hours of Operation
Not having time to go to the gym is one of the most common excuses people make for not working out. To combat this, you should look for a gym with convenient hours that work with your schedule, even if that means you have to go way before the sun comes up in the morning or way after it sets at night.
Gold's Gym
Gold's Gym isn't open 24/7, but most locations are open from 5 AM until 11 PM during the week and 7 AM until 7 PM on the weekends. Some locations open as early as 4:30 AM while others don't stay open past 9 PM.
LA Fitness
LA Fitness is also not open 24/7, but most clubs are open from 5 AM until 11 PM on weekdays and 8 AM until 8 PM on weekends.
The Winner
It's a tie since both gyms have similar hours.
Who Is Gold's Gym For?
Gold's Gym is an ideal gym for:
Anyone who's interested in personal training
Anyone who travels internationally and wants to be able to go to the gym in other countries
Anyone who's looking for a gym with a more serious but supportive atmosphere
Anyone who wants to take a variety of group classes
Who Is LA Fitness For?
LA Fitness is a good gym for:
Anyone who wants to save a bit of money on a gym membership
Powerlifters who want to use chalk at the gym
Anyone who only wants to take group classes on occasion
Anyone who wants a short-term gym membership
Other Gym Comparisons With Gold's Gym and LA Fitness
---
About The Author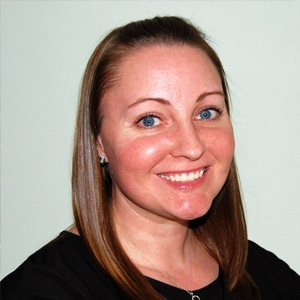 Amanda is a writer and editor in the fitness and nutrition industries. Growing up in a family that loved sports, she learned the importance of staying active from a young age. She started CrossFit in 2015, which led to her interest in powerlifting and weightlifting. She's passionate about helping women overcome their fear of lifting weights and teaching them how to fuel their bodies properly. When she's not training in her garage gym or working, you can find her drinking coffee, walking her dog, or indulging in one too many pieces of chocolate.