Gold's Gym is one of the oldest and most well-known chain gyms in the US.
I visited a Gold's Gym with one of my friends recently to find out if a membership is worth it.
So, is a Gold's Gym membership worth it? A Gold's Gym membership is worth it for most individuals, but I don't recommend it for competitive powerlifters or weightlifters. For everyone else, Gold's Gym has a variety of strength training and cardio equipment as well as group classes and personal training that can help you reach your goals.
By the end of this article, you'll be able to determine whether or not a Gold's Gym membership is right for you.
In this article, I'll talk about:
My Experience Working Out At Gold's Gym
Since I went as a guest, the front desk staff was friendly and helpful during the check-in process. They made sure I was comfortable with using the equipment and weren't too pushy about getting me to sign up for a membership.
I went in the late morning so the gym wasn't too crowded. But like most gyms, I've heard that its busiest times are in the evenings once people are finished with work. Based on some of the research I've done, I found that even during its busiest times, there is still plenty of equipment available, and you rarely have to wait to use a machine.
As I was working out, I found that other members mostly kept to themselves and were respectful of social distancing guidelines. I saw a variety of different types of people while I was there, from people who were just using the cardio machines to people who used the bodybuilding machines and free weights. There was a good mix of younger and older adults.
While I was there, the members didn't appear to be doing anything wrong or against gym rules. But based on some of the questions I asked the staff, I'm confident that they would be quick to jump in if someone did something against their gym policy — for example, dropping weights, as I'll talk about in more detail below.
I thought the Gold's Gym I went to was laid out efficiently and safely. Each piece is placed in a way that you don't have to walk back and forth from one area to the other for different exercises.
Even though I have my own home gym, I would honestly consider signing up for a Gold's Gym membership. The location by me is 40,000 square feet, has a ton of machines, and offers a lot of member perks. Coming from a lifting and CrossFit background, I also like how they have a good variety of strength training and functional fitness equipment.
Based on the gym's social media activity, I can tell that the members truly enjoy working out there. While Gold's Gym is more expensive than some other chain gyms, the prices are reasonable for the number of classes, equipment, and amenities you have access to.
It's important to note that this was my experience at the Totowa, NJ location. Other locations may have different policies and equipment and cater to different individuals. If you have specific questions about the Gold's Gym location closest to you, I recommend calling or dropping in to speak to someone.
Gold's Gym: Pros & Cons
Every gym is going to have its own benefits and drawbacks. Below are some of the positives and negatives I noticed while working out at Gold's Gym.
Pros
The location I visited was clean and had new equipment. It was impossible for me to use every piece of equipment while I was there, but from what I could see, all of the machines were in good shape and worked properly. It also appeared that the staff takes cleanliness very seriously, as the gym was pretty much spotless when I was there. They also sanitize the entire gym after hours, and I've heard of some locations shutting down for an hour or two in the middle of the day to clean.
The staff is friendly. I asked a lot of questions when I visited, and the staff member who assisted me was patient, knowledgeable, and helpful.
You can connect to the gym's Wi-fi. This was a nice feature since I didn't have to waste data while I was listening to music.
Cons
They don't allow chalk. If you like to use chalk for movements such as deadlifts, pullups, or kettlebell swings, you'll be disappointed at Gold's Gym because they don't allow their members to use chalk. You can use straps and gymnastics grips though, and I think you can get away with liquid chalk as long as you're careful.
You aren't allowed to drop your weights, ever. The staff made it very clear that dropping weights isn't allowed at all. If you're a powerlifter who wants to train at a Gold's Gym, I'd make sure that you only lift weights you know you can handle or use a spotter so you don't have to worry about dropping weights.
Not all locations have specialty machines and equipment such as a reverse hyper and deadlift or trap bars. Neither of these is essential for most gym-goers, but if you like to use different types of barbells, Gold's Gym isn't the gym for you.
How Much Does a Gold's Gym Membership Cost?
I've done a lot of research into Gold's Gym locations throughout the US. Each one has different pricing options, but to give you a general idea of what a Gold's Gym membership costs, here are the plans available at the Totowa, NJ location:
Gold's Gym EFT 12 Month with Half Off Enrollment
This is an annual membership. When you sign up for this plan, the enrollment fee drops from $99 USD to $49 USD.
This membership plan costs $39.99/month (not including tax) and includes:
Unlimited Group Exercise Classes
1 Free Personal Training Assessment
1 Free Personal Training Session
Unlimited Use of Boxing Studio
Unlimited Use of Basketball Court
Gold's Gym International Travel Pass Privileges
Access to More Than 700 Gold's Gym Locations Worldwide
There's also a $59 club enhancement fee that you'll be charged for 60 days after you sign up, then once a year on the same date afterward. This fee is put towards updating equipment, building new amenities, or hiring more staff when necessary.
This location was offering a $10 enrollment special when I visited. Before you sign up at a location near you, I recommend calling or checking their social media channels to see if they're offering any special deals.
Gold's Gym Paid in Full 1 Year
This is another annual membership, but with this plan, there is no enrollment fee and you have to pay in full. The plan costs a one-time fee of $499 (not including taxes) and includes the same benefits as the EFT plan above.
This plan works out to roughly $42/month, but when you add tax to the EFT plan above, it's roughly the same amount of money per month.
Monthly Auto-Renew No Commitment No Enrollment
This is a month-to-month plan that doesn't require any other additional fees. You don't even have to pay the annual club enhancement fee. This plan costs $54/month and can be canceled at any time, but you have to give 30 days' notice.
With this plan, members get access to the following:
Unlimited Group Exercise Classes
Unlimited Use of Boxing Studio
Unlimited Use of Basketball Court
Gold's Gym International Travel Pass Privileges
Access to More Than 700 Gold's Gym Locations Worldwide
Additional Fees, Free Trials, and Membership Freezes
At the Totowa, NJ location, the Gold's Fit classes are a separate fee. While all of the other group classes at this location are included with your monthly membership, some other locations charge additional fees starting at $35/class.
Gold's Gym offers free trials for anyone who wants to try the gym before joining. You can fill in your information on the website for the location closest to you and have a trial pass emailed to you.
Looking for a gym that offers free passes or trials? Check out our detailed guide: 14 Gyms With Free Passes & Trials.
The free trials include access to group classes and all of the cardio and strength equipment, but they are not valid for individuals who were Gold's Gym members within the past 6 months.
Also, if you want to freeze your membership, you may need to show a doctor's note to prove you have an injury or illness that prevents you from working out.
If you're a student, membership costs might be cheaper. Check out our article Best Gyms With Student Discounts.
Gym Equipment
The resistance machines at the Totowa, NJ location were a mixture of Hammer Strength, Icarian, and Cybex. I know of some locations that have TechnoGym machines instead. Even though I've never used them, they sound pretty cool since they have QR codes that you can scan to record the weights you used on your phone.
My Gold's Gym location also had a mixture of cardio machines from Precor and Octane Fitness. Most of the spin bikes I saw were from Star Trac. I know some locations also have Concept 2 rowers.
Gold's Gym sells its own line of plates, barbells, kettlebells, and other pieces of equipment. Some locations use them, while others like the one I went to use a combination of Gold's Gym, Hammer Strength, and Rogue products. If you're a powerlifter or weightlifter, I doubt you'd find any equipment from Eleiko, Ivanko, or any other high-end manufacturers.
The Gold's Fit area at the Totowa, NJ location has a lot of non-traditional equipment such as TRX ropes, battle ropes, sleds, medicine balls, and plyo boxes. As long as there's no class going on, anyone can go in there to use the equipment.
The Gold's Gym by me even has a Buffalo bar. I didn't get a chance to use it, but it was nice to see that they had some unique pieces of equipment because I've heard that not all locations do.
Does Gold's Gym Have Squat Racks?
The Gold's Gym I visited had squat racks in the main area where the rest of the free weights and resistance machines were located. There were also a few squat racks in the Gold's Fit area where they hold their functional fitness classes.
Does Gold's Gym Have Deadlift Platforms?
The Gold's Gym I visited has two deadlift platforms. Neither of them was occupied while I was there, but depending on how many platforms your location has, you may have to wait to use one if you go at a busy time.
If there are no Gold's Fit classes going on, you can also do deadlifts there, but you're only allowed to use bumper plates in that area.
Special Features & Amenities
Of all the commercial gyms I've visited recently, Gold's Gym is one of the chains that offers the most amount of amenities. For the majority of gym-goers, Gold's Gym has everything you could possibly want in a gym.
Does Gold's Gym Have a Pool?
The Gold's Gym location I went to does not have a pool, but there are several locations throughout the US that do.
Want our full list of gyms with pools? Check out our guide: 10 Best Gyms With Pools, Saunas, & Hot Tubs.
Does Gold's Gym Have a Sauna?
Many Gold's Gym locations have saunas and steam rooms. The location I visited had a sauna, although I didn't get a chance to use it. Some locations may only offer access to the sauna and steam room with certain memberships, so check with your facility if you're interested in using them.
Does Gold's Gym Have Showers?
Most, if not all, Gold's Gym locations have locker rooms and showers, though the size of the locker rooms and the number of shower stalls will vary by location.
Want our full list of gyms with showers? Check out our guide: 18 Best Gyms With Showers (Cleanliness & What's Included).
Does Gold's Gym Have a Basketball Court?
The Gold's Gym by me has a basketball court, but this may vary by location. Based on the research I've done for other locations, some have racquetball courts and tennis courts in addition to or instead of basketball courts.
Want our full list of gyms with basketball courts? Check out our guide: 7 Best Gyms With Basketball Courts.
Does Gold's Gym Have Childcare?
Gold's Gym offers childcare services called Kids Club. Kids Club is available for children under the age of 11, although some locations allow kids as old as 12.
Some locations only allow a certain amount of kids to be in the Kids Club at one time, so if you go to the gym during a busy time, you may have to wait for your child to be allowed in. The Kids Club at some locations may be closed at certain times throughout the year for holidays or vacations, so I'd check with your location before bringing your child.
Want our full list of gyms with childcare? Check out our guide: 12 Best Gyms With Childcare (What To Expect, Rules, Cost)
Does Gold's Gym Have Tanning Beds?
Gold's Gym is one of the gym franchises in the US with the highest amount of tanning beds. Starting in 2016, some locations began removing them due to the risks of skin cancer. But almost half of Gold's Gym locations still have them, including the one I visited.
Want a gym with tanning? Check out our guide: Best Gyms With Tanning (What's Expected, Cost, How To Use)
Does Gold's Gym Have a Yoga Studio?
Most Gold's Gym locations have yoga studios. You can use them at any time as long as there are no classes in session.
Does Gold's Gym Have a Smoothie Bar?
Gold's Gym does have a smoothie bar. I didn't try one when I went, but the menu items looked delicious! The Totowa, NJ location sometimes also offers one free smoothie for new members upon joining. If your Gold's Gym does something similar, you'll be able to try one for free to see how like them.
Does Gold's Gym Have a Boxing Area?
The Gold's Gym in Totowa, NJ does have a boxing ring, and I know many other locations throughout the US do as well. They also have punching bags.
Does Gold's Gym Have a Women's-Only Area?
Based on my research, most if not all Gold's Gym locations have a women's-only area. This is beneficial for women who may feel intimidated working out in front of men or just want to work out without creepy guys following them or staring at them.
I worked out in the main area at the Gold's Gym I visited, and I felt totally comfortable. I'll admit that I'm not the most approachable person when I'm in the middle of a workout, and I didn't go at a busy time. But I never noticed anyone (male or female) doing anything inappropriate.
Does Gold's Gym Have Group Classes?
The Gold's Gym I visited offers daily group classes in dedicated rooms or studios. The only drawback is that they don't have early morning or late evening classes, which could be a hindrance for anyone who has returned to working in an office.
For a list of group classes available at your Gold's Gym, I recommend calling or visiting their website to check their schedule and class offerings.
Want our full list of gyms with classes? Check out our guide: 11 Best Gyms With Classes
Does Gold's Gym Have a Cardio Cinema Room?
Some Gold's Gym locations have a cardio cinema room where you can watch a movie on a big screen while cycling, running, or rowing. The location I went to did not, so if this is something you think you'd enjoy, I recommend calling or visiting a Gold's Gym by you to find out if they have one.
Does Gold's Gym Have Massage Chairs?
Many Gold's Gym locations have massage chairs. Some have HydroMassage beds while others have Human Touch® massage chairs.
Is Gold's Gym Open 24 Hours a Day?
Gold's Gym is not open 24 hours a day. The schedule for the location I went to is:
Monday through Thursday: 4:30 am – 11:00 pm
Friday: 4:30 am – 10:00 pm
Saturday: 7:00 am – 5:00 pm
Sunday: 7:00 am – 3:00 pm
Each gym's hours vary by location but based on some research I've done on other locations, their hours are fairly similar.
Who Does Gold's Gym Cater To?
Gold's Gym caters to a wide variety of audiences with different training goals.
If you're a bodybuilder, I believe that Gold's Gym is one of the best gyms to join. They have a large selection of resistance machines as well as treadmills, bikes, and stair climbers. There's also a large selection of dumbbells, plates, and benches.
I believe that non-competitive powerlifters would enjoy working out at Gold's Gym, but I don't think it's the right place for competitive powerlifters. They don't have a ton of squat racks or deadlift platforms, and they are very adamant about not dropping weights. You also can't use chalk or lift barefoot.
For individuals who come from a CrossFit background, I think you'd enjoy working out at a Gold's Gym. Some locations have separate classes called Gold's Fit that are similar to CrossFit. They include box jumps, kettlebell swings, and other functional fitness movements.
Gold's Gym is also a good gym for general gym-goers and individuals who like to do HIIT workouts and take group classes. Classes vary by location, but you can typically find yoga, kickboxing, spinning, Zumba, and boot camp classes.
Gold's Gym also offers one-on-one personal training. Many locations offer a free personal training session with your membership when you first join, but you'll need to pay an additional fee for subsequent sessions. These can cost anywhere from $60 – $100 per session.
I don't consider Gold's Gym the best gym for beginners. While the personal trainers can show you how to use the equipment and create a routine for you, most Gold's Gym locations are huge, and the number of machines available can be intimidating for first-timers.
However, if you're the type of person who needs the motivation of a community to change your habits, some Gold's Gym locations offer transformation challenges throughout the year to help you stay consistent with your nutrition and fitness routine.
Want a gym that allows kids & teens? Check out our guide: Gyms That Allow Kids & Teens (Polices & Prices Explained)
Specific Information for Women
Unfortunately, women are often subjected to inappropriate behavior and unsolicited advice from others at the gym. For this reason, having a separate workout area is a reprieve for women who just want to focus on their workout without having to thwart unwanted attention.
The Gold's Gym I visited has a separate women's-only area that features preloaded barbells, preloaded EZ curl bars, dumbbells, resistance machines, and some cardio equipment. Not all commercial gyms have this, so it's nice to have the option to work out in an area where the creeps aren't allowed.
Gold's Gym Policies
Re-Opening Policy & What Happens To Membership In A Lockdown?
In the US, many gyms have reopened but their rules and regulations regarding COVID-19 vary. For example, some gyms are operating at full capacity while others are still limiting the number of members who can be inside at one time. You may also have to have your temperature checked before you're allowed to work out.
At the Totowa, NJ location, masks are required for non-vaccinated individuals and optional for vaccinated individuals. I've checked with some other locations and many of them are following the same policy. But before you arrive at your Gold's Gym, I recommend calling to ask about their mask mandates or bringing a mask with you just in case.
All Gold's Gym members have to sign a Code of Conduct before resuming workouts or starting workouts if you're a new member. If you attend a Gold's Gym as a guest, you'll have to sign the Code of Conduct when you check-in.
As with most public places, Gold's Gym asks that you not visit one of their locations if you're sick or displaying any symptoms of COVID-19.
Some locations have been allowing members to freeze their memberships for 90 days during COVID-19. The Totowa, NJ location did a mass freeze for all memberships when lockdown first started in March 2020, and I imagine that they'd do it again if we had to go into another lockdown. Other locations may do the same or may have their own guidelines in place.
Policy On Dropping Weights, Grunting, & Chalk
I asked about dropping weights and using chalk when I visited Gold's Gym, and neither is allowed. There's even a line in their agreement stating that weights can't be dropped or thrown around. I think that using liquid chalk would be okay as long as you don't spill it everywhere and wipe the bar down when you're done to make sure you don't leave any residue behind.
There is no policy against grunting, per se, but since there will be other people at the gym with all types of fitness backgrounds and experience levels, I recommend keeping the grunting to a minimum. Be courteous to the other people working out around you, and try not to grunt during every single rep.
Cancellation Policy & Contract Length
The length of your Gold's Gym contract depends on the type of membership you sign up for. Some memberships are annual while others are month-to-month. In addition to your regular monthly payment, you may also have to pay extra for additional classes, and most memberships require a yearly club enhancement fee.
Unfortunately, like most chain gyms, Gold's Gym doesn't make it easy to cancel your membership. At most locations, you'll have to visit the gym in person to cancel. Some locations may allow you to send a certified letter in the mail.
When you cancel your membership, you'll have to pay a cancellation fee. The cancellation fee is usually around $89, but I've heard of some clubs' cancellation fees being as high as $200.
Gold's Gym also requires 30 days' notice before you cancel, so you'll still be charged for an extra month even after you terminate your membership. And if you move to a place that doesn't have a Gold's Gym nearby, you'll need to show proof that there is no Gold's Gym within 25 miles of your new residence.
Guest Policy: Can You Bring A Friend or Wife/Husband?
Most Gold's Gym locations offer a "Bring a Buddy" program that allows you to bring a friend or family member for free. Each location's free guest passes are different, though. Some are only valid for one visit while others are valid for 7 days.
Some individual gyms also offer promos throughout the year where you can bring a guest for free until a certain date. Some Gold's Gym locations also offer referral programs where you can get a month free if you refer a friend or family member. You may even be able to get a family discount if you share the same home address with another Gold's Gym member.
Pet Policy: Can You Bring Your Dog To Workout?
Dogs are not allowed at Gold's Gym unless they are certified service animals.
Are Gold's Gym Memberships Transferrable?
Each location has its own rules about transferring memberships to another person, but some do allow it. You may have to pay a transfer fee that can cost up to $200 depending on the location.
If you're moving and want to make a different Gold's Gym your primary location, you can talk to one of the staff members.
Does A Gold's Gym Membership Work Anywhere?
Although the Gold's Gym membership plans say they include access to over 700 clubs worldwide, that doesn't always appear to be the case. I've seen some complaints of members in NJ being able to go to other Gold's Gym locations within the state but not being allowed at facilities in other states.
To be safe, if you're traveling out of state or internationally, you can ask your home gym for a travel pass that you can show at the front desk of another Gold's Gym. The travel passes last for 14 days. I'd also recommend calling the gym you're traveling to and making sure they accept them, as some locations don't.
Is There A Dress Code?
The dress code at Gold's Gym varies by location. I asked the staff at the Totowa, NJ location, and they told me that shirts, shorts or pants, and shoes must be worn at all times.
So, if you're a female who likes to work out in just a sports bra and shorts or leggings, Gold's Gym may not be the gym for you. There were a few women wearing crop tops while I was there, though.
If you're a powerlifter who likes to squat or deadlift barefoot, you may want to look elsewhere. The Gold's Gym near me wouldn't let me deadlift in just socks, and I suspect that they may even have an issue with deadlift slippers.
Can My Child Workout at Gold's Gym?
Most Gold's Gym locations require you to be at least 18 years old to join. For some locations, the minimum age is 12, but minors have to be accompanied by an adult.
If you want to bring a child younger than 11-12 with you to the gym, most Gold's Gym locations offer childcare services called Kids Club so your kids can play under the supervision of a qualified staff member while you work out.
Is Gold's Gym Personal Training Worth It?
If you're interested in working with a personal trainer, you can sign up for sessions with a Gold's Gym trainer.
If you're new to working out or you've never worked out in a commercial gym before, working with a personal trainer can help you become familiar with the various machines and different styles of exercising.
A personal trainer can also help you with your weight loss goals, get through a plateau, or teach you new training methods if you've gotten bored with your current routine.
All personal trainers at Gold's Gym need to have certifications from an organization that's accredited through the National Commission for Certifying Agencies (NCCA). These include the National Academy of Sports Medicine (NASM), International Sports Sciences Association (ISSA), and American Council on Exercise (ACE).
Of course, just because someone has a personal training certification doesn't mean that they're a good personal trainer. But from what I've seen, the Gold's Gym personal trainers have a good reputation.
With that said, I'd only recommend signing up for personal training with Gold's Gym if you're a complete beginner, you need guidance for a specific training goal, or you need to work out under the supervision of a qualified professional.
Want our list of gyms with a personal trainer? Check out our guide: 9 Best Gyms With Trainers (And, How Not To Get Ripped Off)
Tips For New Members
1. Read Your Membership Agreement Carefully
Regardless of which gym you join, it's important to read your membership agreement carefully. Chain gyms are notorious for hiding extra fees and strict policies within their agreements. You don't want to do anything that will jeopardize your membership standing.
2. You Don't Need To Take Advantage of the Free Personal Training Session That Comes With Your Membership
Although a personal training session is beneficial for people who are brand new to working out, you probably won't need one if you have previous fitness experience.
When you sign up in person, the staff may pressure you into scheduling a personal training session on the spot. Even if you do make an appointment, you're under no obligation to keep it. You can call them before the appointment to cancel it.
3. Despite How Large It Is, Gold's Gym Is Known for Having a Friendly Atmosphere and Helpful Staff Members
Out of all of the chain gyms in the US, Gold's Gym has one of the best reputations in terms of its clientele and staff.
Like in any gym, you'll see a wide variety of people, many of whom will be totally focused on their workout. But if you don't know how to use a piece of equipment or you have questions about the gym, you can always find someone who is willing to help. Just be sure not to interrupt anyone in the middle of a set and be courteous to the people around you.
Gold's Gym Complaints
Despite its many perks, Gold's Gym does have some flaws in its operations. Most of them are due to how they handle membership contracts and cancellations, though you'll find similar complaints about most commercial gyms.
Recently, some members have complained about not being able to freeze or cancel memberships during lockdowns due to COVID-19. However, these grievances aren't indicative of every location's lockdown policies.
Another common complaint about Gold's Gym is that the music tends to be very loud, but I think you'd find that at most chain gyms. You can always wear headphones and listen to your own music if you don't like what's playing at your gym.
Some members have also complained about certain Gold's Gym locations being dirty and having broken equipment, but this doesn't appear to be the norm.
Alternatives to Gold's Gym
As I've mentioned throughout this article, Gold's Gym is a huge gym that has a lot to offer, but it's not the best gym for everyone. Below are three alternatives to Gold's Gym you may want to consider instead.
1. Snap Fitness
Snap Fitness is an ideal gym for anyone new to fitness. It's smaller than Gold's Gym and you won't see a lot of hardcore athletes there. Its monthly costs are similar to Gold's Gym, but Snap Fitness has more of a family environment.
Check out our complete review of Snap Fitness.
2. Planet Fitness
Planet Fitness is another good option for beginners or anyone who doesn't care about lifting very heavy weights. Planet Fitness's monthly cost is quite a bit cheaper, so it's also a good alternative for people who don't want to spend a lot of money on a gym membership.
Check out our complete review of Planet Fitness.
3. LA Fitness
LA Fitness is another large gym with a huge selection of strength and cardio equipment, but it tends to have amenities such as a pool that not all Gold's Gym locations have. An LA Fitness membership is also slightly cheaper than Gold's Gym.
Check out our complete review of LA Fitness.
Other Gym Reviews
Gold's Gym Comparisons
Gold's Gym vs YMCA

Gold's Gym vs Life Time Fitness
Final Thoughts
While I think Gold's Gym is an excellent gym and I was impressed by the one I visited, I don't think it's the right gym for everyone.
Beginners will likely find Gold's Gym too intimidating, while competitive weightlifters and powerlifters will be disappointed in the limited amount of squat racks and deadlift platforms.
However, bodybuilders, individuals who want to lose weight, and people who enjoy taking group fitness classes or doing HIIT and cardio workouts can benefit from a Gold's Gym membership.
---
About The Author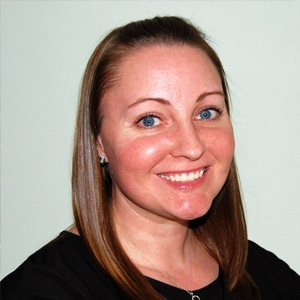 Amanda is a writer and editor in the fitness and nutrition industries. Growing up in a family that loved sports, she learned the importance of staying active from a young age. She started CrossFit in 2015, which led to her interest in powerlifting and weightlifting. She's passionate about helping women overcome their fear of lifting weights and teaching them how to fuel their bodies properly. When she's not training in her garage gym or working, you can find her drinking coffee, walking her dog, or indulging in one too many pieces of chocolate.