You may only know of the YMCA from the corny and overplayed song from the Village People, but YMCAs can also have some pretty nice fitness centers.
I recently visited the YMCA in Wayne, NJ with one of my friends to find out if a membership is worth it.
So, is a YMCA membership worth it? Whether or not a YMCA membership is worth it depends on the location. Some are larger and have much more equipment than others, and a membership is worth it at those facilities. But if your local YMCA is small and doesn't have a lot of machines or strength equipment, it's not worth it.
With that said, if you do join the YMCA because of the family activities it offers, you may be able to find a way to make it work even if your club has limited equipment.
In this article, I'll talk about why I think you should at least consider a YMCA membership even though I wasn't a fan of the one I visited.
I'll also discuss:
My Experience Working Out At YMCA
I honestly wasn't sure what to expect when I walked into the YMCA. I'd been to some YMCAs for birthday parties when I was a kid. But it's never the first place I think of when I think about a gym, even though I'm aware that they have fitness centers.
The gym at the YMCA in Wayne, NJ was clean, and the staff member who helped me check-in was friendly. She showed me around the gym and assured me that I could ask her or any of the trainers if I needed help with the machines or other equipment.
The machines were all organized by type. The stationary bikes, ellipticals, and treadmills were each in their own rows along the perimeter of the gym. The resistance machines were in the center of the room and were spaced far apart so you don't feel cramped while you're working out.
The members who were there when I visited were mostly middle-aged and older adults with a handful of younger adults. There was about a 50/50 split of people who were just using the cardio machines and people who were strength training.
While I was there, a couple of trainers walked around the gym floor and offered to spot people or helped members unrack their weights, which is something I haven't seen at other chain gyms.
I've heard this is because many of the trainers at the YMCA have good hourly wages or salaries. Since they don't have to rely primarily on sales and commissions, they have more time (and are more willing) to help other members out when they're in between clients.
Even though I had a good experience at the YMCA, I wouldn't purchase a membership. It's not a knock against the organization as a whole, but the gym at the Wayne YMCA is small, the equipment wasn't the nicest, and they have weird hours. I can see it being very crowded when they are open.
With that said, I know of many other YMCAs with spacious, well-maintained gyms. If my local YMCA was like that, I think I would feel differently about joining.
Also, keep in mind that this is based solely on my experience at the Wayne, NJ location. Each location will have different equipment, group classes, and a different clientele. I recommend calling or dropping in at the YMCA closest to you to see what it's like.
YMCA Gym: Pros & Cons
Before I get into a full review of the YMCA, I think it's important to discuss its positives and drawbacks. Below are some of the pros and cons of the YMCA.
Pros
The prices are reasonable. The YMCA isn't the cheapest gym around, but its prices are still competitive with some of the nicer chain gyms. And you get more bang for your buck if you join with a spouse or partner or purchase a family membership.
The YMCA has a good reputation. The YMCA is a 501(c)(3) non profit organization. Its programs have helped a lot of children and families over the years, especially those in underserved communities. If philanthropy is important to you, joining the YMCA is a good choice because a lot of the money you spend goes right back into the organization.
YMCA tends to have happy staff members. The staff members at the Wayne YMCA were some of the nicest employees I've encountered at a gym. The YMCA focuses more on community outreach rather than just bringing in more gym members. Because of this, I think the staff feels like they're making positive contributions to society and they don't treat people as numbers. Therefore, they're (mostly) happy to be there and always willing to help.
Cons
Some locations have a 30-minute time limit on cardio machines. The fitness centers at some YMCA locations are small and tend to get very crowded. As such, you can only use a cardio machine for 30 minutes if other members are waiting.
It can be hard to reserve a time slot for the pool. If you want to use the pool to swim on your own, you have to schedule it in advance. In some cases, you have to reserve your time slot at least seven days ahead of time. This can be annoying if your schedule changes frequently and you don't have the ability to plan out your workouts ahead of time. Furthermore, a lot of aquatics classes are early in the morning or in the evening, which may overlap with the time you go to the gym.
You won't find high-end equipment at a lot of YMCAs. Because most of the money the YMCA raises goes towards their community outreach programs, the gym isn't the primary focus at most locations. They don't all have the fanciest treadmills or barbells, and the gym equipment is sometimes the last thing that gets upgraded or repaired if it breaks.
How Much Does A YMCA Membership Cost?
Each YMCA has different pricing tiers and costs based on your age and whether or not you're joining with family members. Below are the different membership options available at the Wayne YMCA to give you an idea of what it may cost you.
Monthly Membership Options
Below is a breakdown of membership plans for month-to-month contracts:
Youth (Ages 0-12): $26/month
Teen (Ages 13-17): $36/month
Young Adult (Ages 18-26): $46/month
Adult (Ages 27-64): $59/month
Adult Couple (For couples ages 27-64): $85/month
Seniors (65+): $47/month
Senior Couple (For couples ages 65+): $72/month
Family (Two adults and all children under 27): $99/month
A YMCA membership gives you access to all age-appropriate facilities and programs. So if I were to sign up for the Adult membership, I'd have access to the gym equipment, group classes, swimming pool, and sports courts.
You can choose to be charged monthly or to pay in full for a year, but you don't save any money by paying in full.
Joiner Fee
YMCA charges a joiner fee of around $25 – $50. If you sign up during a promotion, it can cost as little as $1.
YMCA made our list of Best Gyms For Seniors. Check out why we recommended it and who else made the list.
Discounts
You may be able to save money through your health insurance or AAA membership. The YMCA also has a corporate wellness program, so if your employer participates in that, you can get a cheaper monthly rate.
In addition, some YMCAs offer scholarships and financial aid if you can't afford a membership.
Looking for a gym that offers free passes or trials? Check out our detailed guide: 14 Gyms With Free Passes & Trials.
Free Trials
Most YMCA locations offer one-, three-, or seven-day free trials. You may also be able to get a 14-day free trial at some clubs.
If you're a student, membership costs might be cheaper. Check out our article Best Students Gyms.
Gym Equipment
I know of some YMCAs that have pretty nice equipment, but the equipment at the Wayne, NJ location was average. Most of the cardio machines were from Precor and Life Fitness, which is typical of commercial gyms. There were a few Schwinn spin bikes and a couple of stair climbers, but I didn't see rowers or any other unique pieces of cardio equipment.
In the free weights area, there were four incline and flat benches as well as Iron Grip round dumbbells that went up to 125lbs. There were also a variety of brightly colored, vinyl-coated kettlebells. I tried to do some kettlebell swings with one, but the handles were quite slippery.
I think these kettlebells would be okay to use if you wanted to do rows or other strength movements with them, but I'd be concerned about dropping them if I were to use them for a CrossFit WOD, especially since you can't use chalk at the Y.
The barbells were old and rusty, and the knurling on them felt worn out. I didn't try deadlifting with them but I used one for squats and it did the job. I also saw a couple of trap bars and EZ curl bars as well as preloaded barbells.
The Wayne location didn't have any bumper plates, but it had IGX rubber-coated plates and Hammer Strength hex plates. Again, they did the job for my visit even though I wouldn't want to train regularly with them.
The resistance machines at the YMCA were from Cybex and Precor. I didn't use every single one when I visited, but they all appeared to be in good shape. There was also a functional training area with a turf floor, battle ropes, medicine balls, slam balls, and sleds.
Does the YMCA Have Squat Racks?
The YMCA has squat racks. The Wayne location has one rack and one power cage, but your location may have more or less.
Does the YMCA Have Deadlift Platforms?
The YMCA I went to did not have deadlift platforms, but I saw another member deadlift in the free weights area without any issue. I do know of other locations that have platforms, though.
Special Features & Amenities
One of the most appealing factors of the YMCA is how many amenities it has. Each location may have different amenities and some may be nicer than others, but there are a lot of perks to purchasing a YMCA membership.
Does the YMCA Have a Pool?
The YMCA has a pool.
Want our full list of gyms with pools? Check out our guide: 10 Best Gyms With Pools, Saunas, & Hot Tubs.
Does the YMCA Have a Sauna?
Most YMCAs have saunas.
Does the YMCA Have Showers and Locker Rooms?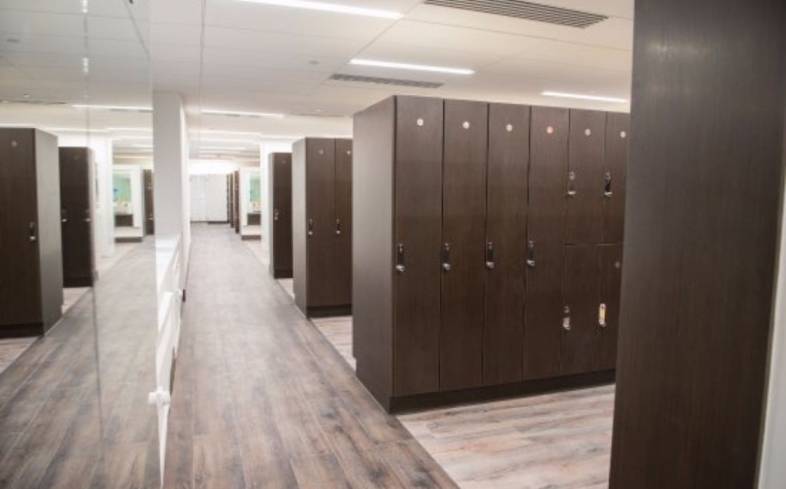 The YMCA has showers and locker rooms. The lockers are available on a first-come, first-serve basis and you cannot leave anything in them overnight.
Want our full list of gyms with showers? Check out our guide: 18 Best Gyms With Showers (Cleanliness & What's Included).
Does the YMCA Have a Basketball Court?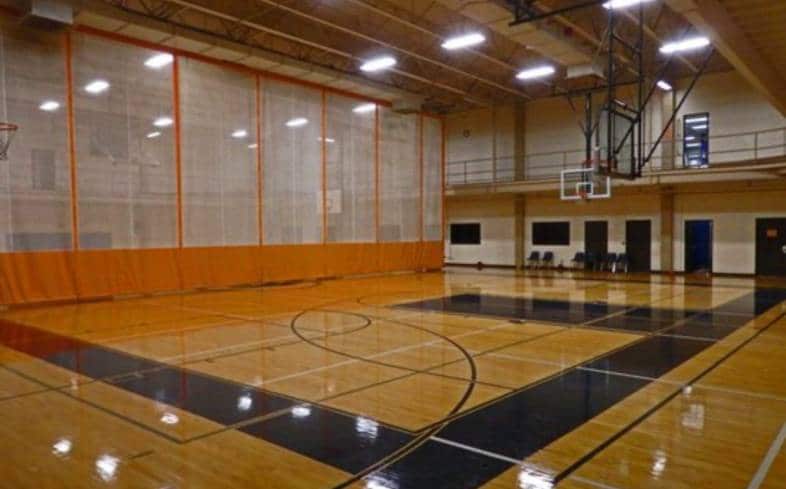 The YMCA has basketball courts. Some locations also have racquetball courts and tennis courts.
Want our full list of gyms with basketball courts? Check out our guide: 7 Best Gyms With Basketball Courts.
Does the YMCA Have Childcare?
Most YMCAs have childcare services that you can bring your children to while you work out. You may have to pay extra to use them.
Want our full list of gyms with childcare? Check out our guide: 12 Best Gyms With Childcare (What To Expect, Rules, Cost)
Does the YMCA Have a Yoga Studio?
The YMCA doesn't have traditional yoga studios but it offers a variety of yoga classes.
Does the YMCA Have a Smoothie Bar?
Most YMCAs have smoothie bars or cafes.
Does the YMCA Have Massage Chairs?
Many YMCA locations have massage chairs. Some also offer massage therapy services, but they aren't included in your membership and you'll have to pay extra for them.
Does the YMCA Have a Women's-Only Area?
Some YMCA locations have women's-only workout areas. Some also have designated hours where only women can use the swimming pools.
Does the YMCA Have Group Classes?
The YMCA has group classes. They vary by location, but you can usually find aquatics, yoga, Pilates, Zumba, strength training, cycling, and HIIT classes. There are also separate classes for seniors.
Want our full list of gyms with classes? Check out our guide: 11 Best Gyms With Classes
Does the YMCA Have a Cardio Cinema Room?
Some YMCAs have cardio theaters that play movies on a large screen while you work out.
Is the YMCA Open 24 Hours a Day?
Not all locations are open 24 hours a day. At some locations, only the fitness center is accessible 24 hours a day but the pools, saunas, and other amenities are only available during standard operating hours.
Does the YMCA Have Red Light Therapy?
Some YMCAs have red light therapy.
Who Does the YMCA Cater To?
Depending on the location, the YMCA can be a great gym for anyone or it may only be suitable for people who are just trying to stay in shape.
I found the Wayne, NJ location to be best for people who just like to work out to stay in shape. It doesn't have the nicest equipment or a large number of machines. I can see it being a difficult place to progress for serious powerlifters or other competitive athletes.
However, I know of other locations that are nicer than some of the larger chain gyms. At those YMCAs, competitive powerlifters, professional bodybuilders, and recreational gym-goers can all train successfully. The only drawbacks for powerlifters are that you can't use chalk and you may receive complaints about making too much noise while deadlifting.
Many YMCA locations have functional training areas and offer HIIT or functional fitness classes that are similar to CrossFit. I even saw someone doing what looked to be a CrossFit WOD while I was at the Wayne YMCA.
If your YMCA doesn't have bumper plates, it may be hard to do snatches, clean and jerks, thrusters, and other overhead movements since you can damage the plates if you drop your weights. But even if you're not able to do the barbell movements that appear in most WODs, you can still find an area to do WODs with bodyweight, dumbbell, or kettlebell movements.
The Y also has a variety of group classes, which are great for people who enjoy working out with others. Classes are offered all day long and you can even do some classes virtually. If you enjoy HIIT, you can also use the treadmills, ellipticals, or spin bikes for your workouts.
Regardless of which YMCA you go to, it's a good place for beginners. YMCAs tend to have non-intimidating atmospheres, and you'll find people with all kinds of experience levels there. Many locations also have introductory personal training packages or wellness coaching programs that can help get you started.
These packages and programs are also good for people who are trying to lose weight. At most locations, there are also specific weight loss programs you can join.
From what I've seen, these programs are focused on making small lifestyle changes over time rather than making drastic changes right away. They have weekly weigh-ins and support groups so you can share tips and hold each other accountable.
The YMCA is also a good choice for people who are interested in one-on-one personal training. However, the personal trainers at the YMCA are more expensive than trainers at other gyms, as I'll discuss in more detail below.
The YMCA trainers don't necessarily have more or better qualifications than trainers at other gyms, but most of them seem to truly care about their clients and enjoy working there. They can be a good resource for people who like the knowledge and accountability a personal trainer can provide.
If you are a beginner looking for a gym, you can check out the Best Gyms for Beginners: My Top Picks + 7 Things to Consider.
Specific Information For Women
YMCAs tend to be safe spaces for women. Since they're an organization whose primary mission is to help keep kids and families safe, women shouldn't feel uncomfortable working out there. There are always plenty of women walking around the facilities, so it's rare that you'd be the only female in the gym.
Some YMCA locations also have programs that help women who have been victims of domestic abuse. As such, I think the YMCA is more stringent about keeping women safe in their fitness centers and would be more likely to act quickly if someone made you feel uncomfortable.
Want a gym that allows kids & teens? Check out our guide: Gyms That Allow Kids & Teens (Polices & Prices Explained)
YMCA Gym Policies
Re-Opening Policy & What Happens To Membership In A Lockdown?
In response to COVID-19, the YMCA has placed extra hand sanitizing stations all over its facilities. The staff deep-cleans all equipment before opening and after closing as well as throughout the day. Some locations even upgraded their HVAC systems to allow for better air circulation.
Wherever possible, protective barriers have been placed in between equipment and at all check-in spots. Some classes are also running at limited capacity.
The YMCA is following local mask mandates. At some locations, you may not have to wear a mask at all if you're fully vaccinated. At others, you may only have to wear a mask when entering and leaving or you may have to wear one at all times regardless of your vaccination status.
The YMCA didn't implement any automatic membership freezes during the lockdown in 2020, but members were allowed to call, email, or submit forms online to request a hold on their accounts.
Some locations didn't charge a freeze fee but others charged a fee of about $10/month. I think it's likely they would do something similar if we had to go into another lockdown.
Policy On Dropping Weights, Grunting, & Chalk
Chalk is not allowed at the YMCA.
Because the location I went to doesn't have bumper plates or lifting platforms, dropping weights wasn't allowed. I've heard of it not being allowed even at locations that do have both, which is annoying since that defeats their purpose.
There are no strict policies against grunting, but I would read the room before you start a heavy set where you may feel the need to grunt. If your YMCA consists mainly of members who are just there to stay healthy, I would try to hold back on the grunting. But if your club attracts more serious lifters, it may be okay to grunt on occasion.
Cancellation Policy & Contract Length
Most YMCA memberships are month-to-month. If you end up not liking it, you can cancel your membership at any time during your first 30 days. After 30 days, you can cancel at any time with 14 days' notice.
Each club has different instructions for canceling a membership, but you usually have to submit your cancellation request in writing. You can hand in the letter in person or send it via certified mail.
If you have a term contract, you may have to pay a portion of the balance of any unused time on your membership.
You can also free your membership if you just need to take a temporary break from the gym. At the Wayne, NJ location, members can freeze their memberships for up to three months for any reason or up to six months with a doctor's note.
Guest Policy: Can You Bring A Friend or Wife/Husband?
You can bring a guest to the YMCA. At some locations, memberships come with the ability to bring up to three guests per year. At others, you'll have to pay a guest fee that's around $20.
All guests are required to register at the front desk before they're allowed to work out. They may also have to sign a waiver. Guests under a certain age have to be accompanied by a parent or legal guardian.
Pet Policy: Can You Bring Your Dog To Workout?
In general, dogs are not allowed at the YMCA unless they're certified service dogs. However, some locations have dog-friendly events throughout the year where you can bring your dog for vaccinations, obedience training, or playtime.
Are YMCA Memberships Transferrable?
YMCA memberships are not transferable to another person.
Whether or not you can transfer to another YMCA location depends on your membership type. At some locations, if they see you using another club more often, they may automatically make that your primary location. You'll then have to pay the monthly fees associated with that location.
Does A YMCA Membership Work Anywhere?
There are a handful of YMCAs that don't allow drop-ins from members of other locations, but for the most part, you can use your YMCA membership at all participating US locations.
Even if your YMCA doesn't allow this, membership plans at some locations include a certain number of passes per year so you can visit other YMCAs in your area.
Is There A Dress Code?
Any appropriate workout apparel is acceptable at the YMCA. Men must wear shirts at all times unless you're in the sauna or pool.
For females, you can most likely get away with just wearing crop tops or sports bras as long as you're not revealing too much skin. I saw another woman wearing just a sports bra while I was there and no one said anything to her.
Shoes must be worn at all times. I asked about lifting barefoot and I was told it's not allowed.
Can My Child Work Out At YMCA?
Each location has different age guidelines. At the majority of YMCAs, children between the ages of 12 and 16 are allowed to work out in the fitness center if they're accompanied by an adult. Children younger than that are only allowed to go to child care or to participate in youth-specific activities.
Is YMCA Personal Training Worth It?
I mentioned earlier that the staff members at the YMCA are a happy bunch, and that includes the personal trainers. From what I've heard, many of them truly enjoy working at the YMCA. And since they don't often have sales quotas to meet, they don't aggressively push their personal training packages.
With that said, personal trainers at the YMCA, at least at the Wayne, NJ location, cost much more than trainers at other chain gyms even though they aren't required to have any extra certifications.
A college degree is preferred in order to be a YMCA personal trainer, but it doesn't have to be an exercise science degree. The trainers just have to stay up-to-date on their personal training and CPR/AED/first aid certifications.
At the Wayne location, you don't get any free personal training sessions with your membership. However, you can sign up for an introductory personal training package that includes four 60-minute sessions. This package costs $260, which is a great price considering that with some packages, you'll have to pay $240 for one session.
Other personal training packages at the Wayne YMCA range from $86 to $720 depending on how long the sessions are and how many sessions you want per week or per month.
If you can afford it and you're new to fitness, training for a specific goal, or trying to lose weight and don't know where to start, a personal training package at the YMCA is a worthwhile investment. But if you already have several months or years of training under your belt, I recommend saving your money.
Want our list of gyms with a personal trainer? Check out our guide: 9 Best Gyms With Trainers (And, How Not To Get Ripped Off)
Tips For New Members
1. Talk to Management at Your Local YMCA if You Can't Afford a Membership
As I mentioned earlier, the YMCA offers financial aid and scholarships if you can't afford a membership. Financial assistance is based on income level, how many people live in your household, and how many dependents you have. You'll need to submit an application if you want to receive financial aid or a scholarship.
But don't be a jerk and try to weasel your way into a discounted membership if you have the financial means to pay for it. The scholarships and financial aid programs are for people who truly need the help. And when you apply, they'll ask for tax forms and/or recent pay stubs, so it's unlikely that you'll get away with it, anyway.
2. Consider Donating or Volunteering
Chances are when you join the YMCA, you'll have an opportunity to witness just how big of an impact the organization has on families in your neighborhood.
If you believe in their mission and want to give back to your community, consider doing more than just paying for a gym membership. The YMCA has plenty of fundraising campaigns and volunteer programs you can contribute to.
3. If Your Location Has a Mobile App, Use It
The YMCA doesn't have one universal mobile app, but many locations have their own apps. They're often included for free in your membership plan, but even if you have to pay, the cost is nominal. You can use the app to take virtual fitness classes, enter weekly goals, look up exercise tutorials, and sign up for in-person classes.
YMCA Complaints
Even though the YMCA is a non-profit organization, it's not immune to complaints from current and former members.
Some of the most common complaints against chain gyms are how difficult it is to cancel memberships and how the gyms will increase their fees or automatically renew memberships without notifying members.
The YMCA is guilty of some of these issues as well, but most of the complaints you'll find against the YMCA have more to do with the quality of the instructors for the kids' programs and how long it takes to repair or upgrade broken equipment in the fitness centers.
There are also a few complaints about how the pools and other amenities have limited operating hours and are only available at inconvenient times — i.e. in the middle of the afternoon when most people are working.
Alternatives to YMCA
If the YMCA isn't for you, there are several other gyms to consider, many of which have similar amenities. Below are three alternatives I recommend.
1. Life Time Fitness
Life Time Fitness is a luxury chain gym that's ideal for families. It has excellent childcare services plus activities and camps for children. And like the YMCA, it has pools, basketball courts, tennis courts, and racquetball courts. You'll have to pay a lot more, but the equipment is of better quality and there's a larger variety of machines.
Check out our complete review of Life Time Fitness.
2. LA Fitness
LA Fitness memberships are about half the price of YMCA memberships, but you'll still have access to basketball courts, racquetball courts, and swimming pools.
I'd put the quality of the equipment at LA Fitness on par with the equipment at the YMCA, although some locations have nicer equipment than others. You can use chalk and lift barefoot at LA Fitness though, so it's a better option than the YMCA for powerlifters.
Check out our complete review of LA Fitness.
3. Anytime Fitness
If you don't have kids who can benefit from the YMCA's youth programs, I recommend Anytime Fitness. Its membership costs are similar to those of the YMCA, but it's strictly a gym for older teenagers and adults.
Anytime Fitness has barbells and other free weights, cardio machines, resistance machines, and group classes. The one I visited also had a tight-knit community, which I appreciated since you can't always find that at a chain gym.
Another benefit of Anytime Fitness is that you can use your membership at any location. Anytime Fitness is also accessible 24/7, which sets it apart from a lot of other gyms.
Check out our complete review of Anytime Fitness.
Other Gym Reviews
YMCA Gym Comparisons
Final Thoughts
It's important to visit your local YMCA to check out the facility and test some of the equipment since the size of their fitness centers and the quality of their equipment can vary widely.
If your local YMCA has multiple squat racks and good barbells in addition to standard cardio and resistance machines, a membership is worth it. A YMCA membership is also beneficial for couples and families. But if your local YMCA is small and has a limited amount of equipment, I would consider another gym.
---
About The Author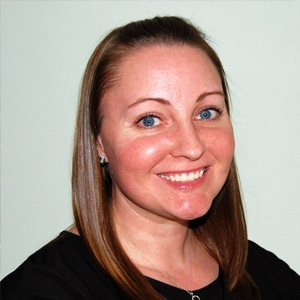 Amanda Dvorak is a freelance writer and powerlifting enthusiast. Amanda played softball for 12 years and discovered her passion for fitness when she was in college. It wasn't until she started CrossFit in 2015 that she became interested in powerlifting and realized how much she loves lifting heavy weights. In addition to powerlifting, Amanda also enjoys running and cycling.