Workout Anytime only has about 100 locations in the US, but it's a growing chain that's starting to expand to more areas throughout the country.
While I was visiting a friend recently, I dropped into the Workout Anytime in Levittown, PA to find out if a membership is worth it.
So, is a Workout Anytime membership worth it? A Workout Anytime membership is worth it for beginners and general fitness enthusiasts. It's also a good gym for people on a budget. But it doesn't have a huge assortment of strength equipment, which is a drawback for powerlifters. And if you like CrossFit or taking group classes, you'll be better off at another gym.
In this article, I'll talk about why Workout Anytime isn't the best gym for everyone and other gyms you may want to consider instead.
I'll also talk about:
My Experience Working Out At Workout Anytime
Even though I'm not from the area, I felt at ease as soon as I walked into the Workout Anytime in Levittown. The woman at the front desk who helped me check-in was very friendly and accommodating. She gave me a quick tour of the gym and made sure I didn't have any questions about how to use the equipment before I started working out.
She wasn't pushy about getting me to sign up for a membership, but I think it helped that I was from out of state and there are no Workout Anytime locations where I live. From what I've heard though, the staff members at the Levittown location are generally not very aggressive about pushing memberships on people.
At this location, all of the cardio equipment is at the front of the facility. There weren't rows and rows of each type of cardio machine, but there was enough variety that if one type of machine isn't available during a busy time, you can find something else to use.
The resistance machines stand in between the cardio machines and the free weights area. They're organized by lower body and upper body so you don't have to keep walking back and forth from one spot to another if you're training the same body part in one workout.
The free weights area is located at the back of the gym. It was tight and even though there were only a few other people in it when I was there, it felt a bit cramped. I have heard that the Levittown location is fairly quiet though, so I don't think it would get so crowded that you can't find any space at all to lift weights.
Because of its low price points, many Workout Anytime locations tend to draw in college students or young professionals. But you'll find adults in their 30s or 40s there as well. While I was at the Levittown location, I didn't talk to any of the other members because I prefer to keep to myself when I work out, but they appeared to be considerate of everyone else.
At Workout Anytime, you'll likely find a combination of people who are only interested in cardio and people who are only interested in lifting weights. I don't think you'll find many professional bodybuilders or competitive powerlifters, so even if you're new to fitness, you shouldn't feel intimidated at this gym.
Even if there was a Workout Anytime location closer to where I live, I wouldn't purchase a membership. There was nothing really wrong with the location I visited, but after visiting many gyms over the past few weeks, there are others that I would pick over this one.
With that said, if you're trying to save money or there aren't any other gyms near you, you can find a way to make Workout Anytime work for you.
It's also important to remember that this is based solely on my experience at the Levittown, PA location. Every club will have its own unique atmosphere, different equipment, and a different clientele. If you have questions about a Workout Anytime near you, I recommend calling or dropping in to see how you like it.
Workout Anytime: Pros & Cons
Since no gym is perfect, it's important to understand a gym's positives and negatives before you join. Below are the pros and cons of Workout Anytime.
Pros
Workout Anytime has friendly staff members and an inviting atmosphere. Workout Anytime is known for maintaining a welcoming environment and hiring staff members who are polite, knowledgeable, and cordial.
Workout Anytime is known for being clean and well-run. Workout Anytime has a good reputation for keeping its gyms clean and well-maintained. Machine repairs are done quickly when needed, and the members are pretty good about cleaning up after themselves and putting their weights back when they're done working out.
You have 24/7 access. You can work out anytime you want at this gym — hence the name! Staff is only on the premises until 9 or 10 PM, but members can access the gym at any time of the day.
Even with a basic membership, you can visit any club in the US. Some gyms' basic memberships truly are basic and only give you access to your home club. If you want the ability to visit any other locations, you have to pay more per month. Some perks such as the massage chairs are off-limits with Workout Anytime's cheapest plan, but you can still visit any club nationwide.
Cons
Workout Anytime isn't available in all US states. There are no Workout Anytime locations in the New York City metro area, and there's only one location in the western US in Idaho. This is a drawback if you travel to the northeast or west coast frequently and like to work out on your vacation or business trip.
Workout Anytime doesn't have a lot of amenities. Aside from tanning booths and massage chairs, Workout Anytime doesn't have many amenities. It's a no-frills gym, but that's what helps keep the costs low.
How Much Does A Workout Anytime Membership Cost?
For the most part, Workout Anytime has straightforward membership plans that don't vary much across clubs. Below are the membership options available at the Levittown, PA location to give you an idea of how much you can expect to pay each month.
Basic Month-to-Month
This plan costs $19/month plus taxes. There is no long-term commitment and you don't have to pay an enrollment fee.
With this plan, you get:
24/7 use of your home club
24/7 use of all clubs nationwide
Initial Success Session with a trainer
Access to cardio and strength equipment
Access to free weights
Free Wi-Fi
Use of the reACT training system, a low-impact machine that tests your balance and core strength
Premium Month-to-Month
This plan costs $29/month plus taxes. Like the Basic plan, there is no long-term commitment, but you have to pay a $50 enrollment fee.
This plan includes everything in the Basic membership plus:
Use of the HydroMassage chairs
Use of tanning beds
A monthly Success Session with a trainer
Unlimited Sprint 8 HIIT classes, which are 30-minute classes that utilize sprint intervals to help build your cardiovascular endurance
Additional Fees
Even though the Levittown, PA location doesn't have term contracts, some locations do. If you sign up for a term contract, you'll have to pay an annual $39 fee that goes towards club upgrades and enhancements.
Looking for a gym that offers free passes or trials? Check out our detailed guide: 14 Gyms With Free Passes & Trials.
Free Trial
You can sign up for a one-day free trial pass online. The free trial is only available for people who have not been Workout Anytime members in the past and are at least 18 years old.
If you're a student, membership costs might be cheaper. Check out our article Best Gyms For College Students.
Gym Equipment
At Workout Anytime, almost all of the cardio and resistance machines are from Matrix. The Levittown location had about a dozen treadmills, ellipticals, and stationary bikes as well as two Stairmasters.
One unique thing about Workout Anytime is that it has reACT machines, which I haven't seen at other gyms.
These machines allow you to do low-impact anaerobic exercises, and they're used to help people improve their balance and increase lower body and core strength. I didn't use the machine, but I saw a trainer using it with one of his clients and it looked like it was a good challenge!
In the free weights area, there were two bench press stations, two flat benches, and two incline benches. There's only one squat rack though, so you may have to work in with someone else if the gym is busy.
The barbells were from XULT Fitness, which is a brand I'd never heard of before. I thought they were just okay. The knurling was pretty worn on them, but I was able to do squats and a few sets of bench presses without any issue.
The dumbbells at Workout Anytime go up to 100lbs. I know of some locations that have Rogue bumper plates, but the Levittown location did not. It had 10, 25, and 45lb rubber-coated grip plates. You'll also find preloaded EZ curl bars that go up to 110lbs.
Some locations also have kettlebells, plyo boxes, TRX bands, and functional training equipment, but I didn't see any of this at the Levittown club.
Does Workout Anytime Have Squat Racks?
Workout Anytime has squat racks. The number of racks will vary by location but you can usually find at least one or two.
Does Workout Anytime Have Deadlift Platforms?
Most Workout Anytime clubs have at least one deadlift platform.
Special Features & Amenities
In order to keep its monthly memberships low, Workout Anytime doesn't have a large number of amenities. But it does have some perks that its members can take advantage of, especially if you have a Premium membership.
Does Workout Anytime Have a Pool?
Workout Anytime does not have a pool.
Does Workout Anytime Have a Sauna?
Workout Anytime does not have saunas.
Does Workout Anytime Have Showers and Locker Rooms?
Workout Anytime has showers and locker rooms. You're allowed to use the lockers while you're at the gym, but you can't leave anything in them overnight.
Want our full list of gyms with showers? Check out our guide: 18 Best Gyms With Showers (Cleanliness & What's Included).
Does Workout Anytime Have a Basketball Court?
There are no basketball courts at Workout Anytime.
Does Workout Anytime Have Childcare?
Workout Anytime does not have childcare.
Does Workout Anytime Have Tanning?
Workout Anytime has tanning booths. You can only use them with a Premium membership and they're only available during staffed hours.
Does Workout Anytime Have a Yoga Studio?
Workout Anytime does not have a yoga studio.
Does Workout Anytime Have a Smoothie Bar?
Workout Anytime does not have a smoothie bar, but many locations are right next to Smoothie King or other similar smoothie bars.
Does Workout Anytime Have Massage Chairs?
Workout Anytime has HydroMassage. Only members with Premium memberships are allowed to use them.
Does Workout Anytime Have a Women's-Only Area?
Workout Anytime does not have a women's-only area.
Does Workout Anytime Have Group Classes?
Workout Anytime doesn't have group classes, but it does have small group training sessions that are limited to six members each.
Want our full list of gyms with classes? Check out our guide: 11 Best Gyms With Classes
Does Workout Anytime Have a Cardio Cinema Room?
Workout Anytime does not have a cardio cinema room.
Is Workout Anytime Open 24 Hours a Day?
Workout Anytime is accessible 24 hours a day, but staff members are only on the premises during normal operating hours.
Does Workout Anytime Have Red Light Therapy?
Workout Anytime does not have red light therapy.
Who Does Workout Anytime Cater To?
Workout Anytime can suit a variety of training styles, but it's not an ideal gym for certain groups of people.
It isn't a bad gym for powerlifters, but many locations don't have deadlift platforms, and some only have one squat rack. Most don't allow chalk and you can't drop weights. But there's enough equipment for you to be able to complete a powerlifting workout, and you can deadlift on the gym floor if you're willing to deal with the other drawbacks.
Because Workout Anytime gyms tend to be small and non-intimidating, they're good for beginners. While there's a decent amount of equipment, there's not so much that you'll get overwhelmed. You also won't find a lot of meatheads or hardcore athletes there, so you shouldn't feel intimidated.
Workout Anytime doesn't have group classes like Zumba or Pilates, so if you're only interested in these kinds of classes, you should look at another gym.
But if you like working out in a group, you can take advantage of their small group training sessions. These sessions are limited to six people and incorporate functional training movements that can help improve your strength, cardiovascular fitness, and mobility.
I wouldn't recommend Workout Anytime for CrossFitters. The Levittown location had an empty corner in the back where you could do a WOD, but it would be hard to share that space if other people are using it when the gym is busy.
There's also not a lot of functional training equipment at some locations. I didn't see any kettlebells at the Levittown club, which are a standard item in a lot of WODs, or any pullup bars that would be good enough for muscle-ups or kipping pullups. There are also no bumper plates and the barbells are more suited for powerlifting movements, not snatches or clean and jerks.
For bodybuilders, Workout Anytime is an okay gym, and you'll be able to find machines to train each body part. But it doesn't have a large number of free weights — you'll likely only find one set of dumbbells in any given weight.
Also, depending on which location you go to, you may not encounter other members who have the same goals as you. If you want to train with other bodybuilders, you should consider another gym.
People who like to do HIIT workouts can easily use any of the cardio machines for interval-style workouts. If you can find empty space on the gym floor, you can do HIIT workouts with bodyweight movements or dumbbells there.
You'll likely also enjoy the Sprint 8 HIIT classes on select cardio machines, which are included with a Premium membership. These classes typically include a warm-up, 15-20 minutes of sprint intervals, and a cooldown.
If you have weight loss goals, you can likely find success at Workout Anytime. A lot of it will depend on how disciplined you are, but if you have a Premium membership, you get free monthly success sessions with a trainer. These sessions can help hold you accountable, and you'll be able to track your progress and make adjustments to your routine if you hit a plateau.
Workout Anytime is also a good gym for anyone who's interested in one-on-one personal training. The personal training packages can be a bit pricey, as I'll talk about in more detail below, but the trainers tend to have a good reputation.
Of course, some trainers will be better than others, but members report seeing good results after working with a trainer for a few months.
Specific Information For Women
Workout Anytime doesn't have a women's-only section, but I don't think women should feel uncomfortable working out here. I haven't found any complaints from women about inappropriate behavior from other gym members. I felt safe at the Levittown location even though I was one of the only women in the free weights area while I was there.
But because Workout Anytime strives to maintain a family-like environment, the staff members are always willing to help. If another member is bothering you, you can always bring up your concerns to an employee.
Unfortunately, women do still have to be careful when they're alone at night. If you go to the gym during unstaffed hours, stay cognizant of your surroundings. And don't be afraid to file a formal complaint if you ever feel uncomfortable no matter what time of day you work out.
Workout Anytime Policies
Re-Opening Policy & What Happens To Membership In A Lockdown?
In response to COVID-19, Workout Anytime cleans all machines and high-touch surfaces every hour. Where possible, machines have been spaced at least six feet apart, or they've been marked as out of order so members can stay a safe distance away from each other. Extra hand sanitizers and disinfectants have also been placed throughout the gym.
Workout Anytime clubs in some regions have been operating at limited capacity. Weather permitting, the small group training sessions are held outside.
Workout Anytime is following local mask mandates, so I'd recommend staying up to date on your area's mask requirements to determine whether or not you need a mask at the gym.
During the initial lockdown in 2020, Workout Anytime didn't implement any universal membership freezes, but members were able to put holds on their accounts by calling or emailing the gym.
A lot of members weren't happy about this, so it's possible that Workout Anytime would change their protocol if we had to go into another lockdown. If not, you do still have the option to freeze your membership, even though it'll take a bit more work on your part.
Policy On Dropping Weights, Grunting, & Chalk
Chalk is not allowed at Workout Anytime. Dropping weights is also not allowed. Since there are no bumper plates and not a lot of platforms, you probably won't want to do it, anyway.
Workout Anytime doesn't have any strict rules against grunting. But it's not a true powerlifting or weightlifting gym, and people from all kinds of fitness backgrounds work out here. If you want to grunt, just do your best to keep it to a minimum.
Cancellation Policy & Contract Length
Workout Anytime's cancellation policy is similar to that of other gyms. If you have a month-to-month membership, you can cancel at any time as long as you give them 30 days' notice. If you have a term contract, you may have to pay an early cancellation fee or pay a portion of the unused time left on your membership.
If you're moving to a place that doesn't have a Workout Anytime club within 25 miles, you may have to show proof of your new residence. If you're canceling for a medical reason, you may have to provide a doctor's note.
You can cancel your membership in person at your home club or by mailing a certified letter to the location where you signed up. Workout Anytime doesn't accept cancellation requests over the phone or through email.
If you want to temporarily freeze your membership, you can do so for up to 90 days. You can only freeze your membership once in a 12-month period and you'll have to pay a $5/month freeze fee.
Guest Policy: Can You Bring A Friend or Wife/Husband?
You can bring a guest with you to Workout Anytime, but you may have to pay a small fee of about $20. Your guest will have to register at the front desk and provide a photo ID before they can work out.
Guests must be at least 16 years old to visit Workout Anytime on their own. Teens between the ages of 14 and 15 are allowed as guests only if they're accompanied by a parent or guardian.
Also, if you have a Basic membership, you can only bring the same guest with you three times in one calendar year.
Pet Policy: Can You Bring Your Dog To Workout?
Dogs aren't allowed at Workout Anytime unless they're certified service animals.
Are Workout Anytime Memberships Transferrable?
Workout Anytime memberships can't be transferred to another person.
If you want to transfer to another location, you may be able to just start going to that club any time you want. But I'd recommend asking a staff member to make sure they won't automatically switch your primary club to another one without your knowledge.
Does A Workout Anytime Membership Work Anywhere?
You can use your Workout Anytime membership at any club in the US.
Is There A Dress Code?
Workout Anytime doesn't have a dress code, and any appropriate workout clothing will do. Men have to keep their shirts on at all times, but women can wear sports bras or crop tops.
Shoes also need to be worn at all times, so if you like to squat or deadlift barefoot, you'll need to wear minimalist shoes or deadlift slippers.
Can My Child Work Out At Workout Anytime?
Children must be at least 16 years old to work out on their own at Workout Anytime. Teens who are at least 14 years old can work out if they're accompanied by a parent or legal guardian.
Is Workout Anytime Personal Training Worth It?
In general, I try not to make blanket recommendations about getting a personal trainer. That decision depends on a lot of factors such as your fitness background and training goals. But at Workout Anytime, you'll find that the trainers tend to be knowledgeable and qualified.
They don't need to have degrees in exercise science or kinesiology, but they have to have current personal training certifications from an accredited institution. They're also expected to stay current on continuing education credits, and many of them have also taken some courses in nutrition.
When you first join Workout Anytime, you have the option to sign up for a complimentary one-hour Success Session with a trainer. In this session, the trainer will review your background, medical history, and goals and give you guidance on the types of workouts that will work best for you.
Personal training packages vary depending on how long your sessions are and whether you sign up for one-on-one, partner, or small group training. You can expect to pay anywhere from $45 to $120 per session, and you usually have to commit to 12 months' worth of sessions.
If that's outside of your budget and you have a Premium membership, you'll still have access to complimentary monthly Success Sessions with a trainer. At the very least, I recommend taking advantage of these sessions if you're training for a specific goal or you want someone to help you keep track of your weight loss progress.
If you do have the budget and you want to switch up your routine or you need help training for a goal, signing up for regular personal training sessions at Workout Anytime is worth it. Your trainer will be able to create customized training plans for you and give you nutrition guidance.
The only thing that makes me a little wary about the personal trainers at Workout Anytime is that they're required to take pictures of each client before they start working together.
I understand that Workout Anytime would want to use these for before/after photos to highlight how good their trainers are, but I find it odd that the trainers are required to get pictures of every single client, especially if some clients don't have specific weight loss goals.
It's very possible that your trainer won't push you to do this if you're not comfortable with it, but just be forewarned that you may be asked for these photos when you start working with him or her.
Want our list of gyms with a personal trainer? Check out our guide: 9 Best Gyms With Trainers (And, How Not To Get Ripped Off)
Tips For New Members
1. If You Plan on Staying at Workout Anytime for a Long Time, You Can Opt-In to Its Rate Guarantee
For a one-time fee of $39, you can sign up for Workout Anytime's rate guarantee. This will ensure that your rate will never go up even if your club increases its monthly costs.
If you know you'll be a member for a long time, this deal is worth it and will pay for itself in just a few months even if your club only increases its rates by a few dollars per month.
2. You Don't Have To Sign Up for the Complimentary Success Session if You Don't Want To
While these sessions can be useful for members who are new to working out, some trainers also try to turn them into sales pitches for more expensive personal training packages.
If you're an experienced gym-goer, you probably won't find a lot of value in these sessions, so you can skip them. But if you do sign up for a Success Session, be prepared to hold your ground if you're not interested in buying a personal training package.
3. Use Caution if You Go to the Gym During Unstaffed Hours
Workout Anytime has security cameras all over the gym to monitor activity during unstaffed hours. It also uses photo recognition software to identify members during check-in, and nobody can get inside without a membership card.
Still, if you go overnight, I recommend keeping an eye on your surroundings and keeping your cell phone with you at all times in case you run into an emergency.
Workout Anytime Complaints
Almost all chain gyms share some common complaints, and Workout Anytime is no different, especially when it comes to canceling memberships. Like other gyms, it's notorious for continuing to charge members for months after cancellation, even if they follow the cancellation process correctly.
Members who buy personal training packages have also complained about being misled into signing 12-month contracts. Some of the trainers have been called out for not being upfront about this commitment — but to be fair, you should always read a contract carefully before you sign it!
There are also a few complaints about Workout Anytime charging members with month-to-month contracts the annual $39 enhancement fee. According to the website, this fee is only applicable to members with term contracts, so I'd recommend speaking to a staff member about this when you join to confirm whether or not you have to pay it.
Alternatives to Workout Anytime
If Workout Anytime isn't the right gym for you, I recommend checking out one of the alternatives below.
1. Snap Fitness
Even though Snap Fitness is a small gym, it's available 24 hours a day, making it an ideal place for people who like the convenience of working out anytime during the day or night. It's more suitable for beginners, older individuals, or anyone who just wants to stay in shape, but you can also find squat racks and decent barbells at most locations if you like to strength train.
Check out our complete review of Snap Fitness
2. 24 Hour Fitness
As the name suggests, 24 Hour Fitness is another 24-hour gym. It has amenities like pools, saunas, basketball courts, and juice bars. It's a good gym for powerlifters and weightlifters because you can use chalk and drop your weights, and it has high-quality barbells and plates from Eleiko and Rogue.
Check out our complete review of 24 Hour Fitness
3. Anytime Fitness
Like the two gyms above, Anytime Fitness is accessible 24/7. It doesn't have as many amenities as other gyms, but most locations have a family-like atmosphere with a supportive clientele. An Anytime Fitness membership is almost double the cost of a Workout Anytime membership, but its equipment is of better quality and the facilities are a bit nicer.
Check out our complete review of Anytime Fitness
Other Gym Reviews
Workout Anytime Gym Comparisons
Final Thoughts
Workout Anytime is a fine gym for people on a budget or those who just want to work out to stay healthy. Competitive bodybuilders or powerlifters may want to consider another gym that has a better variety of equipment, but you can still make Workout Anytime work if you have no other options.
However, if you like CrossFit or taking group classes, I'd recommend another gym with more space and a larger selection of class offerings.
---
About The Author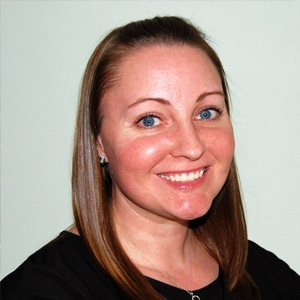 Amanda is a writer and editor in the fitness and nutrition industries. Growing up in a family that loved sports, she learned the importance of staying active from a young age. She started CrossFit in 2015, which led to her interest in powerlifting and weightlifting. She's passionate about helping women overcome their fear of lifting weights and teaching them how to fuel their bodies properly. When she's not training in her garage gym or working, you can find her drinking coffee, walking her dog, or indulging in one too many pieces of chocolate.