Disclosure: We're supported by our audience, so if you purchase through some links on this post, we may earn a commission at no cost to you.
The best toe shoes help you lift heavy weights because they offer a stable platform: the ground. This helps keep you balanced, unlike some shoes with elevated heels.
So, what is the best toe shoe for working out? The best toe shoe for working out is the Vibram Five Fingers V-Train 2.0. They have thick soles that protect the feet during outdoor workouts, but they're flat and have minimal cushioning, so they're an ideal shoe for heavy lifting. They're also breathable so your feet won't get too hot during your workout.
---
In this article, you'll learn:
Why athletes wear toe shoes for working out
The 7 best toe shoes on the market
What to look for in a toe shoe for working out
Our Top 3 Picks: Best Toe Shoes For Working Out
Why Wear Toe Shoes When Working Out?
1. You Get the Benefits of Working Out Barefoot
Many lifters like to squat and deadlift barefoot for a variety of reasons. But lifting barefoot is not always feasible because your gym doesn't allow it, or you just want to protect your feet from injuries or infections.
Toe shoes are the next best thing to working out barefoot. There's not a lot of material between your feet and the ground, so you have a stable base for heavy lifting.
2. The Rubber Outsoles Have Good Traction
While many lifters choose to lift in socks if they're not allowed to go barefoot, socks can still slip and cause accidents when lifting.
Most toe shoes have rubber soles that allow you to grip the floor and keep your feet in place. This reduces the risk of your feet slipping out from underneath you.
3. Toe Shoes Are Flat and Have Very Little Cushioning
Lifting weights in cushioned shoes such as running shoes gives you an unstable platform and makes it difficult to keep your balance.
Because cushioned shoes are designed to absorb impact from running and jumping, they don't allow you to push against the floor when squatting or deadlifting.
Toe shoes, on the other hand, have minimal cushioning, so you can generate more power from the floor.
Check out these articles to learn more about why lifting in cushioned shoes isn't recommended:
4. Your Feet Can Move Freely and Your Toes Have Room to Spread Out
Some training shoes have narrow toe boxes, which can squish your feet and place them in an unnatural position.
Because toe shoes typically have individual spaces for your toes, your toes are able to move more freely. Barefoot shoes that don't have individual sockets for the toes often have wide toe boxes, which allows you to fully activate the muscles in your feet during your workout.
Lifting in flat shoes isn't for everyone. Check out the article Heel or Flat Shoes for Squatting (6 Things to Consider) to determine if flat shoes are right for you.
Top 7 Toe Shoes for Working Out
The top 7 toe shoes for working out are:
Pros
Breathable material
Machine washable
Comes with a support strap for added stability
Can be worn for other sports such as CrossFit
Cons
Not available in a lot of colors
The Vibram Five Fingers V-Train 2.0 are the best overall toe shoe for working out. They're comfortable, breathable, and have thick rubber soles that provide traction and protect the bottoms of the feet.
Instead of shoelaces, these shoes have a hook-and-loop closure system, which makes it easy to get a snug fit on your foot. They also have a support strap that offers extra stability around the foot and ankle.
I tested the V-Trains for both squats and deadlifts, and I was impressed with how well they performed. My feet felt secure the entire time, and even when I wore these shoes on a hot day, my feet stayed dry.
Because the soles are 4mm thick, the V-Trains can be worn for outdoor activities such as hiking, trail running, or obstacle course racing. They also have rope traction lugs on the arches, so if you wear them for CrossFit, you can do rope climbs without damaging them.
The V-Trains run true to size, so if you're not sure what size to get, I recommend getting the same size you get in any other training shoe.
---
---
Pros
Affordable
Available in a variety of colors
Removable sock liner
Vegan-friendly
Machine washable
Cons
The WHITIN Cross-Trainer is one of the most affordable toe shoes on the market, but they're sturdy and perform well for a shoe at this price point.
The WHITIN Cross-Trainer has a zero drop sole. The sole is flexible but firm, allowing your feet to move naturally but still providing a small amount of support. It's made from a combination of rubber and synthetic leather, which makes them a durable shoe for the price.
The upper material is made from breathable mesh, which helps keep your feet dry and comfortable. They also come with a removable sock liner, so you can wear them without socks, but you can take the liner out if you want a flatter sole.
These shoes run big, especially if you remove the sock liner. If you plan on wearing them without the sock liner, I recommend going a half size down.
Pros
Lightweight and comfortable
Available in five different colors
Machine washable
Cons
Some reviewers say they're not very durable
The Vibram Five Fingers KSO EVO is like the younger sibling of the V-Train 2.0. They look similar, but they're not quite as sturdy, and they don't have the support strap.
Because the upper material and the soles are thinner, these toe shoes are a good option for athletes who want a truly barefoot feeling when they lift. Wearing them is like wearing thick socks, except they have individual toe spaces and a rubber sole.
Like the V-Trains, the KSO EVO's have a hook-and-loop closure system. Because I could get a tight fit in these shoes, I didn't miss the support strap as much as I thought I would.
Due to their lighter material, they're even more breathable and flexible than the V-Trains. Vibram says they run small, but because of the stretchy material, I can wear them in my usual size without any issues.
The KSO EVO's have an XS Trek sole that is designed to be both flexible and durable. Mine have been holding up just fine, but I've only used them for lifting. I've seen some reviewers say that they don't last long despite the XS Trek material.
For this reason, I wouldn't recommend wearing them for hiking or running on rough terrain, which can cause them to break down faster.
---
Pros
Can also be worn for outdoor sports and water sports
Available in a lot of colors
Hook-and-loop closure makes them easy to put on and take off
Cons
Need to be replaced after a couple of months (depending on what you wear them for)
Because the insoles on the Oranginer Barefoot Shoe offer a small amount of arch support, they're the best option for people with flat feet.
These shoes have a memory foam lining, but it's hardly noticeable. It provides enough cushioning to absorb some impact while running or jumping, but it's thin enough that it won't inhibit your ability to lift heavy.
Unlike some other toe shoe models, the Oranginer Barefoot Shoe has a rubber sole that extends over the tops of the toes. This adds another layer of protection and prevents the material from ripping at the toes.
The Oranginer Barefoot shoe has a wide toe box and elastic mesh upper, conforming to your foot and allowing you to spread your toes. They also have a heel cup that keeps the foot in place as you move.
---
Check out my other shoe options for people with flat feet:
Pros
Antimicrobial agents keep the shoes from smelling
Vegan-friendly
Run true to size
Cons
The Merrell Vapor Gloves aren't quite the same as toe shoes since they don't have individual slots for the toes, but they are a minimalist shoe that offers all of the same benefits.
The soles are made from the same rubber material as the Vibram Five Fingers. Whether you're squatting or deadlifting in them, your feet will remain firmly planted on the ground.
You can wear them without socks, but if you live in a climate with hot, humid weather, I don't recommend it. Although they have a mesh upper, they don't feel very breathable. My feet quickly become sweaty when I wear them on hot days.
A nice feature about the Vapor Gloves, though, is that they have antimicrobial agents, which can prevent the shoes from smelling.
The Vapor Gloves have small patches of TPU on the heels that add to the durability of the shoe. Whether you're wearing them just for lifting or you wear them for running or other sports as well, they're built to last.
Merrell is also a proponent of sustainability. When you buy these shoes, you know you're contributing to a brand that places a lot of emphasis on caring for the environment.
---
Pros
Can remove the insole to make them flatter
Can be worn without socks
Vegan-friendly
Lightweight
Cons
Although these are called a running shoe, the Xero HFS Running Shoes are much different than the typical cushioned running sneaker.
A men's size 9 weighs only 6.9oz, so they're almost half the weight as a traditional running shoe. The light weight makes them a good shoe for sprints if you like to run and incorporate speed work into your training.
These shoes have a wide toe box and are designed to conform to the shape of your foot. They also have a patented FeelTrue sole that allows you to easily get feedback from the ground, which makes them an excellent barefoot shoe for lifting.
In total, the heel drop of these shoes is 5.5mm. It's higher than most barefoot shoes, but you can remove the insole if you like a flatter sole.
---
7.

Xero Prio

– Best for Women
Pros
Removable insole allows you to get a flatter surface
Can be worn without socks
Can be worn as casual wear
Vegan-friendly
Cons
Inconsistent sizing
Some people have stated that they're not very durable
The Prio is Xero's first shoe that was specifically designed for all-purpose training. They have zero arch support, little cushioning, and a wide toe box to allow the feet to move naturally.
Like the Xero HFS Running shoe, the Prios have a removable 2mm insole that you can take out to connect more with the ground. The Prios also features an adjustable instep strap that offers stability without sacrificing movement.
Another benefit of these shoes is that some of the colorways look like casual sneakers. If you want to benefit from barefoot shoes outside of the gym, you can also wear these shoes with jeans (much like people do with Converse or Vans — good for both lifting and casual wear).
Some reviewers have said that the Prios don't last very long, and the stitching starts to unravel after just a few months. And while the shoe fits true to size for most people, there are some reports of the sizing being inconsistent.
---
Toe Shoes for Working Out: Buyers Guide
When searching for toe shoes, you should look for shoes that have the following:
Breathable upper material
Minimal arch support
The purpose of toe shoes or barefoot shoes is to allow your feet to move naturally. Shoes with a lot of arch support alter your gait, which can lead to muscle imbalances and nagging aches and pains.
This also causes the muscles of the feet to weaken over time. Barefoot shoes help to strengthen them by reteaching them how to support themselves without relying on the cushioning in your shoes.
Zero drop heel
While most traditional footwear has some sort of heel raise, zero drop heels keep your feet level. They're designed to improve your posture and encourage proper running and walking technique.
Some shoes may call themselves barefoot shoes, but they actually have a bit of a heel raise, which makes them more of a low-profile shoe. A true barefoot shoe will have a zero drop heel that allows your foot to remain as close to the ground as possible.
Breathable upper material
Since you can't wear socks with toe shoes, you'll want to look for material that's breathable and allows some air flow so your feet don't get too hot.
This is also important if you plan on wearing toe shoes for hiking or trail running. If the shoes get wet, they'll dry more quickly and won't add extra weight from the absorbed moisture.
Final Thoughts
The best toe shoes can help you lift "barefoot" even at commercial gyms. There are many reasons why some athletes like to lift barefoot, but it's not always possible due to gym rules or concerns about cleanliness and protecting the feet.
If you're looking for a great toe shoe to lift and work out in, I recommend the Vibram Five Fingers V-Train 2.0. They're sturdy, have a lot of traction, and can be worn in the gym as well as for outdoor sports.
For a more affordable toe shoe, I recommend the WHITIN Cross-Trainer. They're a well-made shoe for the price, and many reviewers praise them for their durability.
Not convinced toe shoes are for you? Check out my article 5 Best Shoes for Both Running and Lifting for more shoe recommendations.
Other shoe guides to check out:
---
About The Author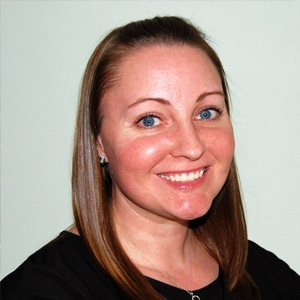 Amanda is a writer and editor in the fitness and nutrition industries. Growing up in a family that loved sports, she learned the importance of staying active from a young age. She started CrossFit in 2015, which led to her interest in powerlifting and weightlifting. She's passionate about helping women overcome their fear of lifting weights and teaching them how to fuel their bodies properly. When she's not training in her garage gym or working, you can find her drinking coffee, walking her dog, or indulging in one too many pieces of chocolate.