Disclosure: We're supported by our audience, so if you purchase through some links on this post, we may earn a commission at no cost to you.
If you like to incorporate both running and lifting into your training, you'd ideally have a different pair of shoes for each activity.
That's not always feasible due to budget or the inconvenience of carrying two pairs of shoes to the gym. Fortunately, there are shoes on the market that allow you to do both.
So what are the best lifting and running shoes? The best sneakers for working out when you're running and lifting is the Nike Metcon 8. It has enough cushioning to absorb impact while running, but it's stable enough to provide a solid strength training platform. It is also durable and holds up well through multiple workouts per week.
---
Keep reading to learn more about what to look for in a shoe for both running and lifting as well as my top 5 shoe recommendations.
The 3 Biggest Factors to Consider When Buying a Shoe for Both Running and Lifting
When looking for a shoe you can wear for both running and lifting, you should consider the following:
How much of your training is dedicated to lifting vs. running
Your individual weaknesses
The durability of the shoe
1. How Much of Your Training is Dedicated to Lifting vs. Running
If most of your training consists of lifting weights and you only run a few miles per week, you should look for a shoe that is geared more towards lifting.
Conversely, if running is your priority and you only strength train with light weights a couple days per week, you should look for a shoe that is more suitable for running.
2. Your Individual Weaknesses
If you have flat feet, weak ankles, or you overpronate when you run, you should look for a shoe that provides enough support while you run without compromising stability when you lift.
Additionally, if you have poor ankle mobility, squatting in a shoe with a lower heel (which you'll find in most cross-training shoes) may not be the best for you. You should look for a shoe that has a slight heel raise so you can get into the proper squat position but still be able to run comfortably.
3. The Durability of the Shoe
Running and lifting place a lot of stress on your feet, especially if you do both multiple times per week.
The best shoes for running and lifting are durable enough to help you get the most out of your training.
Look for materials such as thermoplastic polyurethane (TPU), EVA foam, and rubber that can all withstand the demands of heavy training sessions.
How I Tested The Best Workout and Running Shoes
I've been doing CrossFit since 2015 and have gone through numerous models of the shoes on this list since then. Since CrossFit workouts often combine running with heavy lifting, I know what hybrid athletes need for good training shoes that can handle both activities.
During my time as a CrossFitter, I've also rotated through multiple strength cycles to improve my strength. I've worn many of these shoes for my strength training sessions as well to test how they hold up to lifting-only workouts.
Top 5 Shoes for Both Running and Lifting
The top 5 shoes for both running and lifting are:
1.

Nike Metcon 8

– Best Overall Running and Lifting Shoes
Pros
Durable
True to size
Breathable, lightweight mesh
Comes with a removable Hyperlift heel insert
Cons
Hard heel can cause discomfort when running if you're a heel striker
---
The Nike Metcon 8s are the latest version of Nike's popular functional training shoes and are my pick for the best running and lifting shoes.
The Metcon 8s feature a breathable upper to keep your feet cool and comfortable, and they have a great mix of cushioning and stiffness. You can squat and deadlift moderately heavy weight without issues. The rubber outsole also provides good traction, so you don't have to worry about slipping.
Interestingly enough, while the slight amount of cushioning doesn't bother me when I squat in these shoes, it does throw me off during sumo deadlifts once the weight starts to get heavy.
But I've done conventional deadlifts in these shoes without any issue. How stable you feel when lifting in them depends on how heavy you're squatting or deadlifting and your preferred deadlift stance.
The Metcon 8s weigh 12.4 oz, which is on the high side for a running shoe. Because of this, I wouldn't recommend running more than a few miles in them.
But they are comfortable for shorter distances, like 200m or 400m runs that you'd find in a typical CrossFit WOD. I've even done a couple of WODs with distances of 800m in them without a lot of discomfort.
My favorite feature of the Nike Metcon 8s is the removable Hyperlift heel insert. If you need a higher heel for squats, you can use the insert and then remove it for other exercises. You get the benefit of being able to squat in a higher-heeled shoe without having to carry two pairs of shoes in your gym bag.
The Metcon 8s are also durable and built to last. I've been working out in them 4-5 days per week for more than six months, and they still feel like new. They have a haptic topcoat that protects the shoe from abrasions, so you can run on any surface without them ripping.
---
2. Reebok Nano X2 – Best for Lifting Light Weights
Pros
Breathable flexweave knit upper material
Won't weigh your feet down when running
Fits true to size
Available in multiple colorways
Cons
High heel counter can get uncomfortable
Not stable enough for very heavy lifts
---
Although the Reebok Nano X2s weren't my top pick for the best shoes for lifting and running, I was impressed with them from the moment I got them. They were comfortable right out of the box and didn't require any breaking in.
These workout shoes feature midsole cushioning made from a foam material called Floatride Energy. According to Reebok, this material is only on the forefoot and not offered throughout the entire shoe. Still, this extra cushioning makes it less stable for very heavy weights.
However, while the sole isn't as stiff as what you'd find in a squat or Olympic lifting shoe, it still provides a decently stable platform. They are excellent shoes for weightlifting and running for this reason, especially if you're a CrossFitter.
The shoe also has a 7mm heel drop, which is higher than most of the previous Nano models. This makes it less than ideal for heavy lifting since it adds more cushioning to the shoe.
Like the Nike Metcons, the Nano X2s are sufficient for light or moderate lifts. For anything above 80%, the cushioning is too much, and it's hard to drive power from the floor in them. My foot also slipped a little inside the shoe when I wore them for sumo deadlifts, though I didn't notice as much slipping when I wore them for squats.
The cushioning does make it a good shoe for running, though. I wouldn't recommend running a marathon in them, but for distances up to a couple of miles, there is enough cushioning to keep your feet comfortable.
At 10.2oz, the Reebok Nano X2s are relatively light. If you like to incorporate sprint work into your training, you can run fast in them without your feet being weighed down.
One thing that I don't love about these shoes is that the heel counter comes up pretty high on the back of the foot.
It's good for additional ankle stability, but it causes some friction at the back of the ankle. I'd recommend either wearing a higher sock or putting anti-chafing lotion on the back of your ankle to prevent blisters.
---
3. New Balance Minimus Tr V1 – Best Lifting and Running Shoes for Working Out Barefoot
Pros
Provide a stable base for squats and deadlifts
Can get a good grip on the floor
Can be worn without socks
Cons
Very narrow fit
Not enough support for people who overpronate when they run
Can take a while to get used to if you usually run in cushioned shoes
---
The New Balance Minimus Tr V1s are the best shoes for weight training and cardio for anyone who prefers working out barefoot. They're a minimalist shoe with a 4mm heel drop. At just 6oz, they are lightweight, flexible, and as close to being barefoot as you can get.
These training shoes run on the small side. I have average-width feet, but based on other people's reviews, I got them in a wide. They were still just a bit too narrow for me. However, they stretch and conform to your feet the longer you wear them.
The Minimus has a sock liner, so you can wear them without socks. I personally still wear socks with them, but it's nice to have the option not to. Wearing them without socks could also help them fit better if they are too tight.
Because there is only a small amount of cushioning in these shoes, they are some of the best shoes to work out in when you have a lot of deadlifts. They're also good for squatting if you like to squat in shoes with flat heels. The rubber outsole provides good traction, and the thin soles allow you to push against the ground as you lift.
Since these are considered a minimalist shoe, I wouldn't recommend them as running training shoes for long distances unless you're already used to running barefoot. But they would be sufficient training shoes for running on a treadmill or track, where the ground is softer and more responsive. For more minimalist training shoes, check out my favorite toe shoes.
---
Pros
High heel height
Sturdy construction
Durable
Cons
Can only be worn for lifting
---
If you're looking for a strict weightlifting shoe, I recommend the Reebok Legacy Lifter II.
The Reebok Legacy Lifter first came onto the scene in 2019 in collaboration with weightlifter CJ Cummings and the Legacy Lifter II is the latest iteration.
The Legacy Lifter IIs have a 0.86" heel height, making them good squat shoes for tall lifters or lifters with limited ankle mobility.
They are made from a combination of perforated synthetic leather and mesh that makes them breathable and keeps your feet dry and comfortable. They also have an Exoframe heel that locks the foot into place and keeps it stable during heavy lifts.
---
Pros
Good for running long distances
Last for a long time
GuideRail system keeps your feet balanced as you run
Cons
Expensive
Not ideal for heavy lifting
---
Brooks is one of the most popular running shoe brands on the market. For more than 20 years, the Adrenaline GTS shoes have been the best gym shoes for men and women who love running.
I've never been a serious runner. But years ago, when running consumed most of my training, Brooks Adrenaline GTS were the first running sneakers I was professionally fitted for. I've tried other brands over the years, but I keep coming back to these.
These shoes offer great support and lateral stability, which is important if you overpronate when you run. They have GuideRails on either side, keeping the foot and knee aligned and helping prevent lower body injuries.
The foam midsole is made with DNA LOFT material that provides heel-to-toe support. It offers a plush surface for running, but it means these aren't the best training and running shoes if you also want to do heavy lifting.
However, the shoes perform well during high-intensity interval training (HIIT) or circuit training workouts. They're also fine to wear for light strength training workouts or on your upper body days. I've even worn them for workouts like Murph with a lot of bodyweight squats combined with running.
While I personally have only ever run up to 5 miles at a time in these shoes, other runners praise them for long distances.
These shoes are also built to last. It is recommended to switch out running shoes every 300-500 miles. Since I don't run very often anymore, it takes me a while to get there.
But once I do, I use my old running shoes for walking and other non-lifting activities. Every Adrenaline GTS model I've had has lasted long after I've retired them from running.
---
Wondering why you shouldn't squat or deadlift in running shoes? Check out the articles Squatting In Running Shoes: Should You Do It? (No, Here's Why) and Deadlifting In Running Shoes: Should You Do It? (No, Here's Why).
What to Look for in the Best Gym Sneakers for Both Running and Lifting
When searching for workout shoes that you can wear for both running and lifting, look for the following:
Minimal cushioning
Outsoles that are both rigid and flexible
Low heel-to-toe drop
1. Minimal Cushioning
If you're training for a marathon, you want a cushioned shoe that can support your feet for 26.2 miles.
But when you're lifting weights, you want a shoe with minimal cushioning. Too much cushioning can throw off your balance and stability. It can also hinder your ability to strengthen the muscles of your feet.
Shoes that can be worn for both running and lifting will have some amount of cushioning, but it shouldn't be excessive. There should be a good balance of cushioning and stiffness that allow you to do both activities efficiently.
2. Outsoles That Are Both Rigid and Flexible
Weightlifting shoes have rigid, non-compressible soles. Running shoes are more flexible to support the foot during front-to-back movement.
On the other hand, the best shoes for lifting and running combine elements from both types of shoes. They should be rigid enough to provide stability for heavy strength training sessions but mobile enough to not alter your gait too much when you run.
3. Low Heel-to-Toe Drop
The best shoes for training and running should have a heel drop of about 4mm.
This heel drop is enough to absorb impact when you run, but you won't feel like you're standing on pillows when you squat or deadlift in them.
Benefits of Wearing Hybrid Training Shoes
The biggest benefit of wearing hybrid training shoes is that you can wear them for both strength training and cardio. If you lift weights and run in the same workout session, you don't have to carry two pairs of shoes to the gym. The best training and running shoes allow you to do both activities with a single pair of shoes.
Workout shoes designed for running and lifting are also ideal for CrossFit, HIIT, and circuit training workouts. These workouts often combine strength training and high-impact, dynamic movements. Wearing a strict weightlifting shoe or a pure running shoe for them doesn't work well.
Additionally, hybrid training shoes are good training shoes for beginners. When you're not yet lifting very heavy weights, you can get away with wearing shoes with some cushioning. As you get stronger and more serious about strength training, you can look for separate shoes for lifting and cardio.
Drawbacks of Wearing Hybrid Training Shoes
Because hybrid workout shoes are meant to be all-purpose sneakers, they aren't ideal for long-distance running or very heavy strength training. They're generally too stiff to wear for running more than a couple of miles but have just a bit too much cushioning to provide a stable base for really heavy lifts.
Therefore, if you're strictly a runner or strictly a powerlifter or Olympic weightlifter, you should get a pair of workout shoes that are made for that sport.
Hybrid training shoes also may not provide enough support if you have pain from plantar fasciitis. These weightlifting shoes for plantar fasciitis may be more comfortable for you.
Frequently Asked Questions
Can Lifting Shoes Be Used for Running?
Lifting shoes should not be used for running because they're heavy and bulky. Their stiff soles and lack of cushioning mean they don't absorb the impacts of your feet hitting the ground when you run. If you want a workout shoe to lift and run in, look for a hybrid shoe like the Nike Metcon 8.
Is Running and Lifting a Good Combo?
Running and lifting is a good combo because it lets you get stronger and simultaneously improves your cardiovascular fitness. However, when doing both, you have to ensure you're eating and sleeping enough to recover properly after your workouts.
Can You Do Cardio in Lifting Shoes?
You can do cardio in lifting shoes like the Nike Metcon 8s or Reebok Nano X2s. They are meant for activities like CrossFit, which often combine running and jumping movements with lifting. However, you shouldn't wear a weightlifting shoe for cardio because the heels and outsoles are too rigid for high-impact movements.
What Is a Hybrid Training Shoe?
A hybrid training shoe is a workout shoe that can be worn for both lifting and cardio. It typically has a flat sole with just a small amount of cushioning. This enables it to support the feet during high-impact activities like running while providing a stable base for squats, deadlifts, and other heavy lifts.
Final Verdict: What Is the Best Shoe for Running and Lifting?
When buying a shoe, you can wear for running and lifting, look for one with minimal cushioning, flat soles, and a low heel-to-toe drop.
The Nike Metcon 8s are the best lifting and running shoes because they're not too soft for heavy lifting or too hard for running short distances.
If you plan on doing more running than lifting, or if you don't plan on lifting very heavy weights, the Reebok Nano X2s are a good alternative. They're more cushioned than the Nike Metcons, so they're more comfortable to run in.
Related Articles:
---
About The Author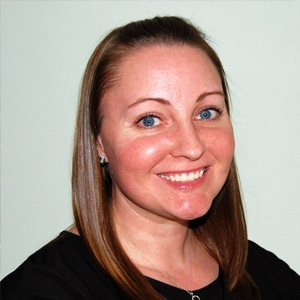 Amanda is a writer and editor in the fitness and nutrition industries. Growing up in a family that loved sports, she learned the importance of staying active from a young age. She started CrossFit in 2015, which led to her interest in powerlifting and weightlifting. She's passionate about helping women overcome their fear of lifting weights and teaching them how to fuel their bodies properly. When she's not training in her garage gym or working, you can find her drinking coffee, walking her dog, or indulging in one too many pieces of chocolate.