Some lifters have a whole day dedicated to just their shoulders.
If you prefer to have a little more going on in your workouts, what else makes sense to combine with your shoulder day?
In my opinion, the answer is simple:
What else should you do on shoulder day? Along with your planned shoulder work, your shoulder days can be supplemented with more shoulder sets, push or pull movements, other arm work (triceps and biceps), or general compound exercises. Ultimately, your shoulder program will be a function of your training frequency, weekly split, and goals.
Let's dive into the details of these options.
4 Examples You Can Add To Your Shoulder Day
There are four options you can add to any shoulder day:
More Shoulder Exercises
"Push" or "Pull" exercises
More Arm Exercises
Compound Exercises
1. More Shoulder Exercises
A common plateau that lifters hit is a lack of progress due to insufficient training volume (the weight x reps performed). Oftentimes, the exercises lifters are doing are great, but they need to do more of them to keep seeing results. For this reason, doing more shoulder work is a great addition to your existing shoulder training.
This could mean adding different shoulder exercises you don't normally do, or it could be as simple as adding 2 or 3 more sets to the exercises you are already doing. Personally, I'd do a little of both – do more of what you're already doing, and add a few more exercises you usually skip.
I'll save you the time of thinking through all the shoulder exercises and give you a list here:
Barbell Overhead Press
Dumbbell Overhead Press
Seated Dumbbell Overhead Press
Cable Overhead Press
Arnolds
Barbell Front Raise
Dumbbell Front Raise
Plate Front Raise
Cable Front Raise (facing pulley and facing away from pulley)
Dumbbell Lateral Raises
Cable Lateral Raises
Single Arm Lateral Raises
Lateral Raise Machine
Iron Crosses
Rear Delt Flyes
Chest Supported Rear Delt Flyes
Barbell Upright Rows
Dumbbell Upright Rows
Cable Upright Rows
Face Pulls (pulley high, medium, and low)
Other Shoulder Machines
Beyond just adding more reps and new exercises, you can make any exercise more intense and difficult by adding a deliberate tempo to it.
You might see these called "negative reps" or "tempo reps," because they commonly call on the lifter to slowly lower the weight during the negative portion of the lift.
For example, a negative overhead press might call for 5 sets of 5 reps with a 5 second negative tempo. This exercise will require less weight on the bar to get a result from your muscles, as you have exaggerated the time under tension (TUT) on the muscle.
An example shoulder day with more shoulder exercises might look like this:
Seated DB Overhead Press – 5 sets of 8 reps
Negative Barbell Overhead Press – 5 sets of 6 reps, 5 second negative tempo
Cable Upright Row – 4 sets of 10 reps
Single Arm Cable Lateral Raise – 4 sets of 12 reps
Plate Front Raise – 4 sets of 10
Rear Delt Flyes – 4 sets of 10 reps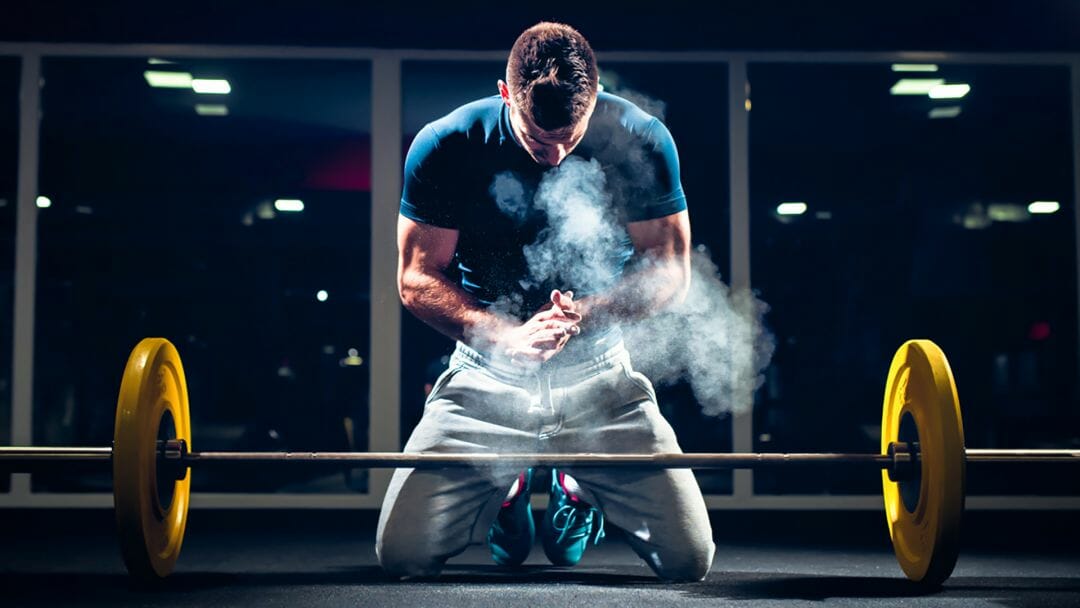 Want to get advice on programming, technique, or competing? Speak with one of our coaches.
2. Push and Pull Exercises
This is a common arrangement of training based on grouping muscles that are used to push and muscles that are used to pull in the same workout.
You can think of any upper body exercise and determine if it's a push or a pull exercise. Bicep curls, for example, pull the weight toward your body, making it a pull exercise. The same is true of rowing and back exercises. An overhead press and a bench press push the weight away from your body, making it a push exercise.
Shoulders are unique, because they have some exercises that are pushing and some that are pulling, so you can lump them into either your push day or pull day. We already explained the overhead press (with any equipment selection) makes your shoulders push, but an upright row, rear delt fly, front raise, and lateral raise are all pulling motions that rely on the shoulders.
Because of the dual functionality of your shoulders, you can choose to add other pushing or other pulling movements to your shoulder day.
Related Article: 18 Rear Delt Workouts (Barbell, Dumbbell, Cable, Machine)
An example shoulder day with additional push exercises might look like this:
Standing BB Overhead Press – 4 sets of 8
Seated Arnolds – 4 sets of 12 reps
Negative DB Overhead Press – 4 sets of 6, 5 second negative
Dips – 4 sets of 10
Incline Bench Press – 4 sets of 10
Push Ups – 4 sets of AMRAP
3. More Arm Exercises
An obvious addition to your shoulder work is to add exercises that train the biceps and triceps or the rest of your arm muscles.
Because your arm muscles all work together in some way or another, it makes a lot of sense to train them at the same time. You can do this by adding isolated work, or by performing arm exercises that incorporate compound movements, like the bench press.
This can also be a great option to change up your training if you need to address imbalances in your progress. For example, if you're happy with your shoulder strength and appearance, you can round out your arms by adding the needed bicep and tricep work to get them caught up, without ceasing shoulder training entirely, or continuing to train them more than the others.
You will be the ultimate judge of when and why to add more arm work, but here's an example of what that workout might look like:
Shoulders
Barbell Upright Row – 4 sets of 8 reps
Seated DB Overhead Press – 4 sets of 10 reps
Incline Bench Press – 4 sets of 10 reps
Seated DB Lateral Raises – 4 sets of 12 reps
Biceps
Dumbbell Preacher Curl – 4 sets of 12 reps
EZ Bar Preacher Curl – 4 sets of 12 reps
Single Arm Cable Curls – 4 sets of 12 reps
Triceps
Close Grip Bench Press – 4 sets of 8 reps
Dips – 4 sets of 12-15 reps
Rope Pull Downs – 4 sets of 12
Check out more articles related to the upright row:
Upright Row vs Lateral Raise: Pros, Cons, Differences
8 Best Lateral Row Alternatives (With Pictures)
Upright Row Causing Shoulder, Wrist, or Elbow Pain? Try This
4. Compound Exercises
You can add general compound exercises to your shoulder day.
This is a great option for strength athletes who find they don't have a dedicated day in their program to just train shoulders. Sure, strength and performance are your main focus, but many of us want to be strong and look good at the same time, and big shoulders just look good.
If you're already doing your bench press work with lots of compound upper body movements, you can easily tack on some isolated shoulder work as accessories afterward. Shoulders are already warmed up at that point, so it's just a few more minutes to get some game-changing volume in.
In another scenario, you might be a very passive lifter who can only get 2-3 workouts done each week. In this case, compound lifts are the best addition to your workout so you can get more muscles worked in each session. Compound lifts tend to burn more calories, so they offer more bang for your buck in terms of return on time spent in the gym.
Finally, you don't have to only combine upper body compound lifts with your shoulder work. You can knock out a deadlift workout and cap it off with rear delt flyes and face pulls, which can strengthen your upper body to stay in position during the deadlift.
You might also finish a good squat workout and train shoulders afterward because they are fresh and weren't at all taxed from squatting.
In each of these scenarios, whether shoulders are related to the compound lift or not, compound lifts and shoulder work can go hand in hand.
An example shoulder day with compound exercises might look like this:
Barbell Deadlift – 4 sets of 5 reps
Stiff Leg Deadlift – 4 sets of 10 reps
Bent over BB row – 4 sets of 10 reps
Rear Delt Fly – 4 sets of 10
Chest-Supported Rear Delt Fly – 4 sets of 10 reps
Barbell Upright Row – 4 sets of 12 reps
Related Article: 9 Best Overhead Press Alternatives (With Pictures)
How To Decide What You Should Put On Shoulder Day
Whatever you choose to add or change to your shoulder workout, consider the following variables:
Training Frequency
Weekly Split
Training Goals
Training Weak Points
Hitting a Plateau
Training Frequency
The number of times you exercise per week will have an influence on how you build your shoulder day.
If you only train 2-3x a week, you would want to apply more compound movements, or make your shoulder day a push or pull day so you can get more done in the limited time you have. A lifter on this schedule would likely have to skip other key muscle groups or work if they dedicated a full workout to only shoulder work.
On the other hand, if you train 5-7x per week, it can be advantageous to dedicate a full workout to a single muscle group, like the shoulders, or arms in general. You can spend the other 4-6 workouts in the week hitting other muscle groups with the same focus and intensity.
Consider your training frequency and adjust your shoulder work accordingly.
Weekly Split
Once you consider how often you train altogether, you must look at how often you train shoulders specifically.
Do you have two days a week available to shoulders? Do you only train shoulders one day a week?
If you have two or more days a week to train shoulders, you have the flexibility to dedicate one of them to shoulders, so adding more shoulder volume is a great option. Blast your shoulders hard one day, then don't worry about them the rest of the week.
Alternatively, you could do one push day and one pull day and incorporate appropriate shoulder exercises into each (i.e., overhead pressing on push day and upright rows on pull day).
If you only have one day for arms in general, you'll likely benefit more from making it a dedicated push or pull day that includes more than just your shoulders.
Training Goals
Goals will be the guiding criteria in how you structure your shoulder day.
Are you a bodybuilder with specific feedback from judges or coaches that your shoulders need to grow? Then you'll want to do more isolated shoulder work in a single day.
Are you a powerlifter focused on building a bigger bench press? Then a dedicated pressing workout that recruits the shoulders in a way that carries over to your bench press will be more important.
Are you just focused on being healthy, fit, and active? Push/pull arm days and combining shoulders with compound lifts will be your best bet.
This is not an exhaustive list of examples, but you must consider your goals to determine how best to train your shoulders and what to combine that training with.
Related Article: How Do Powerlifters Train Shoulders? (Definitive Guide)
Training Weak Points
If you already know your shoulders are a weakness, you'll have an easier time planning your training.
Shoulders that are underdeveloped will get better results by giving them more dedicated training. Adding more sets and reps or an additional arms/shoulder day, along with a sufficient caloric intake, will help them grow more than anything else.
If your weaknesses are in other areas and your shoulders are fine, you can cut away some of the shoulder work and replace it with sets focused on your weak points.
Hitting a Plateau
Hitting a plateau and seeing no progress is a great indicator it's time to change something.
We've listed four different changes you can make to your shoulder day above, so if you're stuck, try one of them and see what changes occur in your shoulder development.
Again, depending on your goals, you'll want to choose a different approach to get over your plateau, whether it's a plateau in shoulder strength, size, symmetry, or weaknesses in other areas of your body that pull your focus away from your shoulders.
Plateaus are natural and happen to everyone. It's not always a question of how good your training or program was, sometimes your body just adapts to the program exactly. Without making a change, your body won't get the stimulus it needs to keep changing and growing.
That's when you know it's time to change things up and keep climbing.
Tips on Structuring Your Shoulder Day
There are three crucial tips I can make when making any changes to your shoulder program:
Apply the change for 4-6 weeks
Increase intensity and/or volume over time
Keep making updates throughout the year
Apply the Change for 4–6 Weeks
4-6 weeks is the minimum amount of time to see any change in your progress.
Most of the people out there frustrated that they never got results from exercise usually didn't stick with it long enough to see the result. Don't fall into this trap – trust the process, make the change, stick with it, and work hard during that time and you'll see the fruits.
Increase Intensity and/or Volume Over Time
You must increase the volume (reps/sets/weight) and/or the intensity over time.
Volume is simply a product of multiplying your total reps x weight.
Volume can be calculated in total (over your whole body) or across specific muscle groups (like shoulders only). For example, if you perform 4 sets of 10 reps of shoulder work (40 total reps) with 30lb dumbbells, you have done 1,200lbs of volume.
If you add an additional set of 10 with the same weight, you've just increased it to 1,500lbs of volume. Instead, if you stick to 4 sets of 10 reps and increase the dumbbell weight to 40lbs, you'd have 1,600 lbs of volume.
You should do a combination of these tactics to keep the intensity up so your muscles will keep adapting to the stress put on them.
Finally, we discussed TUT and negative reps early. This is another great way to increase intensity without adding reps or weight. While the volume calculation won't grow by adding negatives, the time under tension will make the muscle work harder and longer, resulting in a stress that can keep the muscle growing and adapting.
However you do it, just keep that volume and intensity going up over time to avoid plateaus.
Keep Making Changes Throughout the Year
If a program worked well for a while, that doesn't mean you can do it forever.
On the flipside of the "stick with a program for 4-6 weeks" coin, if you don't make changes periodically, you'll stop seeing results.
Remember – muscle growth and strength development is all about adaptation. Your muscles adapt to do the work you make it do. If you do the same work with the same weight forever, your body will grow just to the point that it can handle that workload and no more. You have it send it the messages that you need it to grow and work harder.
You can accomplish that by changing up your program a few times a year. Along with keeping the intensity up, changing your workout split, the exercises you do, and the frequency will keep introducing new stressors to your body to keep it growing and adapting.
What To Read Next
---
About The Author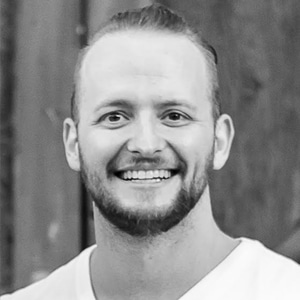 Adam Gardner is a proud resident of Utah, where he lives with his wife and two kids. He has been competing in powerlifting since 2016 in both the USPA and the APF. For the past three years, he and his wife, Merrili, have coached beginning lifters to learn the fundamentals of powerlifting and compete in their first powerlifting competitions.