About PowerliftingTechnique.com
Our team strives to live up to this mission and is compromised of top athletes, coaches, and experts in powerlifting. If you have a specific question that we haven't answered in one of our articles, please contact us and we'll either answer you directly or write an article addressing it.
PowerliftingTechnique.com is part of VentureKite.
What You Will Find On PowerliftingTechnique.com
Exercise Guides to help you find the right lifts to achieve your powerlifting goals. Then you can focus on perfecting your technique with simple step-by-step instructions. 
Equipment Reviews to help you find the right tools to increase your strength effectively. We only recommend products that we've used ourselves and we aren't paid to shill the latest fad.
Powerlifting Courses offer advanced lessons in competing and technique to take your lifts to the highest level.   
Using our
training app
, you can also get started with one of our 14 tried-and-true powerlifting programs.
Our team of writers include some of the world's top minds in strength training and powerlifting. We're made up of World Champion powerlifters, National team coaches, therapists, and scientists. Together, we bring a wide range of experience to our site through the content we develop.
Clifton Pho's most notable achievement is winning the 2017 IPF Classic World Championships in the Junior 66kg class whilst setting an Open World Record Deadlift. He graduated with a Bachelors of Science degree in Kinesiology and is currently pursuing a Doctor of Chiropractic. You can connect with him on Instagram or LinkedIn.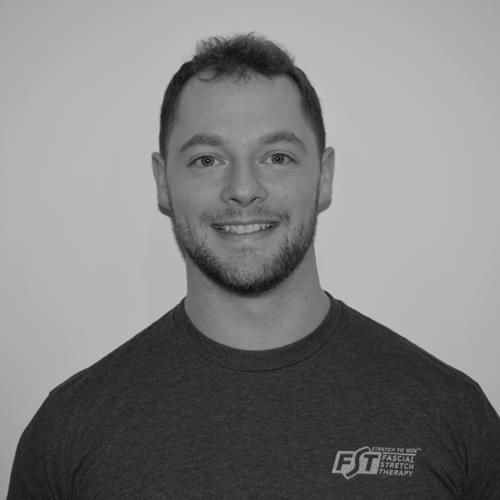 Chris Fudge has over 20,000 hours of high level coaching experience.  He has worked with powerlifters, award winning fitness models, and professional athletes.  He has been awarded Personal Trainer of The Year across Canada, and is a nationally ranked powerlifter. You can connect with him on Instagram or LinkedIn.  
Dr. Megan Bryanton is a human performance scientist specializing in biomechanics as applied to strength and conditioning.  Megan received her PhD in human Kinetics from the University of Ottawa (2016).  In addition to being a certified strength and Conditioning Specialist (CSCS), her research area explored how limiting muscle groups should be addressed in training.  Megan formerly competed at the international level as a powerlifter and owns Kinetic Advantage Consulting. You can connect with her on Instagram or LinkedIn. 
Steve Denovi has 10+ years of experience working with clientele from all walks of life and currently specializes in working with powerlifters and their pursuit of strength.  He has his MBA in Marketing but found himself after college following his passion within the fitness industry.  Steve now coaches athletes all across the USA and takes a special interest in helping to mentor new coaches and providing content to help educate the strength community. You can connect with him on Instagram or LinkedIn. 
Kent Nilson is an online strength coach, residing in Calgary, Alberta, Canada.  He is a Certified Personal Trainer through the Canadian Society for Exercise Physiology. When he's not training, coaching, or volunteering at powerlifting meets, you'll find Kent drinking coffee or enjoying his next eggs benedict. Connect with him on Facebook, Instagram, or LinkedIn.
Norman Cheung is a powerlifting coach and an accredited strength and conditioning coach under the UKSCA. He has been coaching powerlifting since 2012 and has been an IPF Team GB coach since 2016. Alongside coaching, he takes interest in helping powerlifters take their first step into coaching. He currently runs his coaching services at Strong Ambition Coaching. You can connect with him on LinkedIn or Instagram.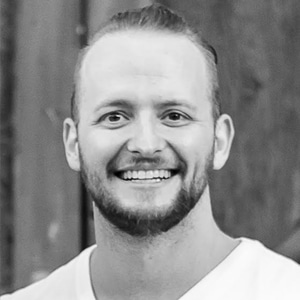 Adam Gardner is a proud resident of Utah, where he lives with his wife and two kids. He has been competing in powerlifting since 2016 in both the USPA and the APF. For the past three years, he and his wife, Merrili, have coached beginning lifters to learn the fundamentals of powerlifting and compete in their first powerlifting competitions. You can connect with him on LinkedIn.
Javad Bakhshinejad has a MS in Kinesiology from Seattle University and was a Strength Coach in the athletic department. He was a competitive bodybuilder for 8 years where he later transitioned to competitive powerlifting for 4 years. Currently, He has his own personal coaching business, where he works with powerlifters and bodybuilders. You can connect with him on Facebook or LinkedIn.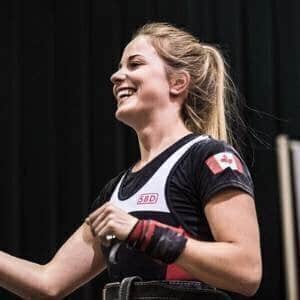 Maggie Morgan competed at the 2016 IPF Classic World Championships as a 63kg junior, placing 6th in her class.  Along with her experience in powerlifting and education in nutrition, she has specialized in nutrition coaching for strength athletes.  Maggie is our Video Editor and Social Media Manager.  You can connect with Maggie on Instagram or LinkedIn.    
Wilson Julianes is our Content Manager, who works with writers to get their article published on our website.  He edits, formats, creates images for each article, and is an expert in everything WordPress.  Wilson also creates the categories on our website, which helps readers find the information they're looking for. 
Athina Crilley
is a Biochemistry graduate who has a passion for health, fitness, and medicine. She has been copywriting for over five years, and is the host and producer of Fertility and Freedom podcast, which focuses on women's health and hormones. You can connect with her on her 
website
, 
Instagram
, or 
LinkedIn
.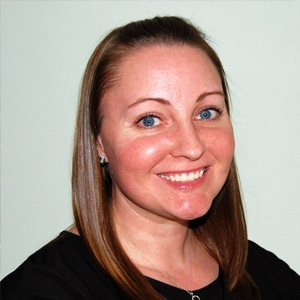 Amanda Dvorak
is a writer and editor in the fitness and nutrition industries. She started CrossFit in 2015, which led to her interest in powerlifting and weightlifting. She's passionate about helping women overcome their fear of lifting weights and teaching them how to fuel their bodies properly. You can connect with her on her 
website
 or 
LinkedIn
.
Connor Lyons
spent the past 14 years as a strength and conditioning coach for the NCAA and NFL, MLB, ATP, and NHL athletes. He is a former NCAA hockey player and was the strength and conditioning coach for USA Hockey's Women's Olympic Team, which captured gold in 2018. He now owns The Lyons Den Sports Performance.  You can connect with him on
LinkedIn
.
Derek
Reasch is a certified nutrition and strength and conditioning coach with experience at the collegiate and private level. He has a M.S. in Kinesiology and a B.S in Exercise Science. As a competitive powerlifter, he has an elite total in several weight classes. He's an online coach and runs an apparel business, Reaschmode Athletics. Connect with him on 
Instagram
, 
LinkedIn
,
 and 
Facebook
.
Chris Cooper is a certified personal trainer through the NSCA and a massage therapist in New York. He has over 17 years experience  working with clients in their pursuit to get stronger and move pain-free. He runs his coaching services through CoachChrisCooper.com. You can connect with him on Instagram or LinkedIn.
Jace Fuchs
has an M.S. in kinesiology and sports performance and is currently in the process of getting his Ph.D. in exercise and sports science. He's worked within the fitness industry for the better part of a decade and before that served in the US Army Infantry. He's also a content developer for
NASM
and an exercise science professor. You can connect with him on
Instagram
or
LinkedIn
.
Jake Woodruff has an MS in Sports Medicine from the University of Pittsburgh. He is currently a strength and conditioning sports performance coach at a private Pittsburgh facility. He is a former college athlete and currently plays semi-pro soccer. You can connect with him on Instagram.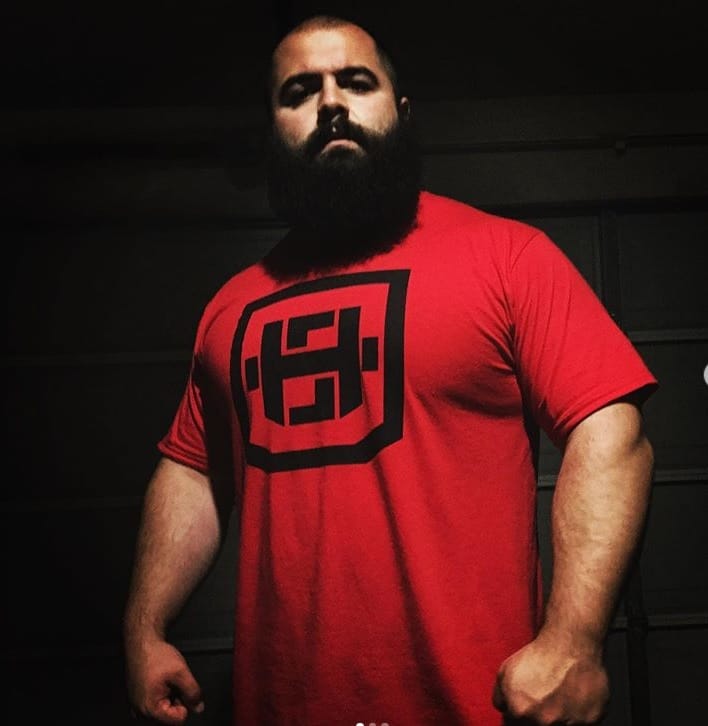 Joseph Lucero
is a Strength Coach and Author and is the owner of
Harvesting Strength LLC
. He's certified CSCS Certified, and when he's not helping clients get stronger, he writes about strength and conditioning to help readers. You can connect with him on
LinkedIn
 and 
Instagram
.
Kurtis Ackerman is a personal trainer residing in Southern California. He is the owner and head trainer of KB Fitness. He competed in powerlifting and Strongman in his younger years. Now he trains a wide variety of clientele but specializes in working around injuries. You can connect with him on Instagram or LinkedIn.
Mauro
Castillo
is a General Medicine doctor with a master's degree in Sports Training and Business. He's been working in the fitness industry for the last seven years. He practiced CrossFit for 4 years before owning his own CrossFit and personal training gym. He works at a sports facility, helping athletes improve mentally and physically. You can connect with
Mauro
 on his 
website
, 
Instagram
, and 
LinkedIn
.
Mikel Clark-Arroniz is a strength and conditioning coach and personal trainer, currently residing in Chicago. He has 15+ years of martial arts experience and 10+ years of team sports experience. Ever the athlete, and student, Mikel now trains for triathlons and is looking to learn about endurance sports. You can connect with him on his website, Instagram, or LinkedIn.
Trevor Bridges 
has a BS in Health and Exercise Science and has been training folks how to move pain-free and get stronger for over a decade. He is currently experimenting with different training programs that will make him most like Captain America. When he is not running his 
gym
, writing articles, making 
YouTube videos
, or creating 
podcasts
 you can usually find him playing with his dogs, and praying for shorter summers and longer winters. Connect with him on 
IG
 or
LinkedIn
.
Nadav Harari is the SEO manager of PowerliftingTechnique.com. He has been a professional SEO since 2010 across a variety of industries. He is fluent in other areas of SEM, such as Google Ads and Facebook ads, and holds a BA in mass communication. Nadav has been featured on websites such as socialchamp.io, seoptimer.com, and rasmussen.edu, among others.
Ben Jenks
is a NASM-certified personal trainer, and editor with 10+ years of experience leading writing teams to create helpful, actionable content. He's passionate about staying fit and is
often
found at the gym in Kur as he travels the world, currently in India. You can connect with him on
LinkedIn
,
Youtube
, or
Instagram
.
We have a growing team of experts who contribute to our blog. They offer a wide range of experience and professional advice, ranging from World Champion powerlifters to top strength coaches. If you have unique experience in powerlifting and would like to write for PowerliftingTechnique.com, please send us a message.
Connect With Us On Social