Hello! My name is Avi Silverberg and I'm the owner of PowerliftingTechnique.com.
I've dedicated myself to the world of powerlifting for the past 15 years.  I started this website because I was frustrated with the quality of content that existed on the internet around powerlifting technique.  
The goal of this website is to provide the World's most helpful content when it comes to powerlifting technique.   Our team is compromised of top athletes and coaches in powerlifting who are experts in what they do. If you have a specific question that we haven't answered in one of our articles, please contact us and we'll either answer you directly or write an article addressing it.  
A bit about my background…
My 'claim to fame' was always my bench press, with the highest achievement being competing at the World Bench Press Championships on three occasions, and winning a bronze medal in 2010.
As a coach, I've been the Head Coach for Team Canada Powerlifting through 8 World Championships, coaching over 3000 attempts in international competition, and leading Team Canada from consistently placing 30th in the World to top 3. Through that time, I've coached athletes to achieving National titles and World Records.
I graduated with a Master of Science degree in Kinesiology, with a specific research focus in sport science and coaching.   Through PowerliftingTechnique.com I hope to share with you everything I've learned in powerlifting.
Our team of writers include some of the World's top minds in strength training and powerlifting.  We're made up of World Champion powerlifters, National team coaches, therapists and scientists.  Together, we bring a wide range of experience to our site through the content we develop.  
Clifton's most notable achievement is winning the 2017 IPF Classic World Championships in the Junior 66kg class whilst setting an Open World Record Deadlift.  He graduated with a Bachelors of Science degree in Kinesiology and is currently pursuing a Doctor of Chiropractic.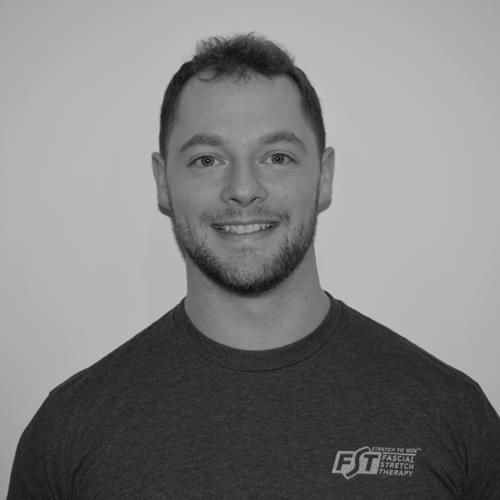 Chris has over 20,000 hours of high level coaching experience.  He has worked with powerlifters, award winning fitness models, and professional athletes.  He has been awarded Personal Trainer of The Year across Canada, and is a nationally ranked powerlifter.
Dr. Megan Bryanton is a human performance scientist specializing in biomechanics as applied to strength and conditioning.  Megan received her PhD in human Kinetics from the University of Ottawa (2016).  In addition to being a certified strength and Conditioning Specialist (CSCS), her research area explored how limiting muscle groups should be addressed in training.  Megan formerly competed at the international level as a powerlifter and owns Kinetic Advantage Consulting.  
Steve has 10+ years of experience working with clientele from all walks of life and currently specializes in working with powerlifters and their pursuit of strength.  He has his MBA in Marketing but found himself after college following his passion within the fitness industry.  Steve now coaches athletes all across the USA and takes a special interest in helping to mentor new coaches and providing content to help educate the strength community.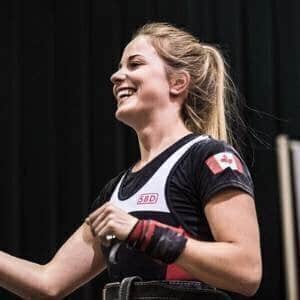 Maggie competed at the 2016 IPF Classic World Championships as a 63kg junior, placing 6th in her class.  Along with her experience in powerlifting and education in nutrition, she has specialized in nutrition coaching for strength athletes.  Maggie is our Content Manager, Video Editor, and Social Media Coordinator.   
We have a growing team of experts who contribute to our blog.  They offer a wide range of experience and professional advice, ranging from World Champion powerlifters to top strength coaches.  If you have unique experience in powerlifting and would like to write for PowerliftingTechnique.com, please send us a mesasge.