Crunch Fitness has over 300 locations in the US, Canada, and Australia. It's known for providing a high-quality gym experience at a low price point.
I recently visited Crunch Fitness in Parsippany, NJ to find out if a membership is worth it.
So, is a Crunch Fitness membership worth it? A Crunch Fitness membership is worth it regardless of your training goals. Whether you prefer strength training, group fitness, or cardio, Crunch has everything you need. One drawback is that not all amenities are included with all membership plans, but the cost of a membership is reasonable at most locations.
I don't recommend Crunch Fitness for beginners because of how large it is and how much there is to choose from. It's easy for a beginner to get overwhelmed. But for anyone with at least a few months of training experience, Crunch Fitness is an excellent gym. Keep reading to find out why.
In this article, I'll also talk about:
My Experience Working Out At Crunch Fitness
There used to be a Crunch Fitness in the town I live in, but it was in a small strip mall. I always assumed it was your typical low-budget gym with mediocre equipment and more cardio machines than free weights. I was happy to be proven wrong when I walked into the Parsippany location.
The staff member who helped me check-in was very friendly and polite. He showed me around the gym and gave me a little history lesson about Crunch. He wasn't overly aggressive about getting me to buy a membership.
The Parsippany location has two floors. The functional training area takes up most of the first floor, along with the resistance machines, free weights, group fitness studio, and recovery area. The cardio machines are all located on the second floor.
This club has been open for less than a year, so all of the equipment is still in good shape. The gym floor, locker rooms, and bathrooms were spotless. I could tell that the members were serious about their workouts, and that contributed to the gym's motivating, energetic atmosphere.
The area around the Parsippany location is close to a lot of corporate offices, so the clientele skews towards young professionals and middle-aged adults. I didn't see too many teenagers or senior citizens while I was there, but that could have just been due to the time of day I went.
This location tends to be busy no matter what time of day you go. Like most gyms, it's busiest in the evenings, but it also gets crowded in the middle of the day. You can usually find a machine to use even if it's busy, but you may have to wait for a squat rack or bench press station to become available.
I would purchase a Crunch Fitness membership. I've visited a lot of gyms over the past few weeks, and I'd put this one in my top three. Even though it's not a huge resort-style gym like Life Time Fitness, I felt like I could spend hours at Crunch and still not want to leave.
Remember that this review is based on my experience at Crunch Fitness in Parsippany, NJ. Each club will have a different clientele, different equipment, and a different atmosphere. If you're curious about Crunch Fitness, I recommend calling or dropping into a location by you to see what it's like.
Crunch Fitness: Pros & Cons
As much as I enjoyed working out at Crunch Fitness, it's not perfect. Below are some of its pros and cons.
Pros
You get access to a ton of equipment and amenities. Crunch Fitness has a huge variety of cardio and strength equipment, group classes, and amenities for a reasonable monthly fee. Some of these things are only available with the most expensive membership, but it's still less than what you'd pay at other gyms with fewer amenities.
Crunch Fitness is known for its cleanliness and overall upkeep of its gym equipment. By and large, the gym floor and all of the amenities at Crunch Fitness are clean and well-maintained. If any machine breaks, it's repaired or replaced quickly.
Members like the personal trainers and group fitness instructors. Members tend to enjoy working with their personal trainers at Crunch, and they love the positive energy from the group fitness instructors.
Crunch Fitness has a motivating and supportive atmosphere. The vibe at Crunch Fitness is very inviting and encouraging. The gym welcomes all different kinds of training, so you'll fit in no matter what kind of workouts you prefer.
Cons
Depending on which plan you get, you may have to pay a lot upfront. Crunch's enrollment fees can be as high as $75. You may also have to pay a separate administrative fee at some locations when you join, which results in high upfront costs.
Some locations are always busy. Evenings are busy times for all gyms, but many Crunch Fitness locations are crowded no matter which time of day you go. But if you want to avoid huge groups of people, you can check your location's website for an up-to-date "Crunch-O-Meter" to see how busy it is at any given time.
How Much Does A Crunch Fitness Membership Cost?
Crunch Fitness prices vary by location. There are also regular, select, and signature clubs that each have different pricing tiers. To give you an idea of how much you can expect to pay, I included the plans at the Parsippany location below.
All of these plans are month-to-month, but I know of other locations that also offer term contracts.
Base
The Base plan costs $12.99/month plus taxes. There is a $75 enrollment fee.
This plan includes:
Access to the club where you signed up
Cardio, weights, and machines
Locker rooms with showers
CrunchONE Kickoff (Crunch's free fitness consultation)
Online nutrition program
Power Half Hour circuit training
Peak
This plan costs $24.99/month plus taxes. The enrollment fee drops down to $50. During special promotions, you can get your first month free and only pay the enrollment fee when you sign up.
The Peak plan gives you access to everything in the Base plan plus:
Access to all Crunch locations except for the select and signature clubs
Group fitness classes
Crunch Live Online workouts
Peak Results
This is the most expensive plan that costs $29.99/month plus taxes. The enrollment fee is only $25. Like the Peak plan, if you sign up for a Peak Results plan during a seasonal promotion, you can get the first month free.
This plan includes everything in the Peak plan plus:
HydroMassage
Tanning
Guest privileges
Ride classes
Kids' Crunch babysitting
Advanced HIIT classes
Looking for a gym that offers free passes or trials? Check out our detailed guide: 14 Gyms With Free Passes & Trials.
Corporate Discounts
Crunch Fitness offers corporate memberships. If your employer signs up for them, you can join Crunch for as little as $10/month.
Annual Fees
With all membership plans, you'll have to pay an annual fee of $42.99.
If you're a student, membership costs might be cheaper. Check out our article Best Gyms For College Students.
Gym Equipment
The cardio machines at Crunch Fitness are from Precor and Octane Fitness, which are two high-quality fitness equipment suppliers. The spinning studio had Schwinn spin bikes. There was also a Stairmaster HIITmill, which is a treadmill with farmer's carry arms attached to it. I didn't have a chance to use it, but it looked like a fun machine!
All of the resistance machines were from Hoist Fitness. The Parsippany location also had a Nautilus hip thrust machine, which is something I haven't seen at a lot of other gyms.
In the free weights area, the round dumbbells go up to 120lbs. Crunch has colored bumper plates from VTX that are available in 10lbs, 25lbs, 35lbs, and 45lbs. You can also use rubber-coated grip plates, which are available in 5lbs, 10lbs, 25lbs, 35lbs, and 45lbs.
In addition to Olympic barbells, Crunch has trap bars, EZ curl bars, and preloaded straight bars that go up to 100lbs.
Crunch Fitness also has a large functional training area with kettlebells, punching bags, rigs, medicine balls, battle ropes, TRX bands, tires, Concept 2 rowers, agility ladders, Bosu balls, and hex dumbbells.
Does Crunch Fitness Have Squat Racks?
Crunch Fitness has squat racks, power cages, and/or half racks. The exact number of racks each club has will vary.
Does Crunch Fitness Have Deadlift Platforms?
Crunch Fitness has deadlift platforms, but like the squat racks, each club will have a different amount. You should be able to find at least two at most locations.
Special Features & Amenities
Some amenities are standard across all Crunch Fitness locations, but others are only available at select or signature clubs. As well, many amenities are only available with Peak or Peak Results memberships.
Does Crunch Fitness Have a Pool?
Certain Crunch Fitness locations have a pool, but you'll have to pay extra to go to those clubs.
Want our full list of gyms with pools? Check out our guide: 10 Best Gyms With Pools, Saunas, & Hot Tubs.
Does Crunch Fitness Have a Sauna?
Some select and signature Crunch Fitness locations have saunas.
Does Crunch Fitness Have Showers and Locker Rooms?
Crunch Fitness has showers and locker rooms. The lockers are available for daily use only. Some clubs also include towel services with certain membership plans.
Want our full list of gyms with showers? Check out our guide: 18 Best Gyms With Showers (Cleanliness & What's Included).
Does Crunch Fitness Have a Basketball Court?
Crunch Fitness does not have a basketball court.
Want a gym that has a basketball court? Check out our guide: Best Gyms With Basketball Courts.
Does Crunch Fitness Have Childcare?
Crunch Fitness has childcare services. These services are included with Peak Results memberships, but members with other plans will have to pay extra for them.
Want our full list of gyms with childcare? Check out our guide: 12 Best Gyms With Childcare (What To Expect, Rules, Cost)
Does Crunch Fitness Have Tanning?
Crunch Fitness has tanning booths, but only members with Peak Results memberships are able to use them.
Want a gym with tanning? Check out our guide: Best Gyms With Tanning (What's Expected, Cost, How To Use)
Does Crunch Fitness Have a Yoga Studio?
Crunch Fitness doesn't have a traditional yoga studio, but it has yoga classes that are held in the group training studio.
Does Crunch Fitness Have a Smoothie Bar?
Most Crunch Fitness locations have smoothie or juice bars.
Does Crunch Fitness Have Massage Chairs?
Crunch Fitness has HydroMassage chairs. At some locations, members with Peak memberships can use them. At others, only members with Peak Results plans can use them.
Does Crunch Fitness Have a Women's-Only Area?
Crunch Fitness does not have a women's-only area.
Does Crunch Fitness Have Group Classes?
Crunch Fitness has group classes including spinning, Pilates, Zumba, HIIT, yoga, and kickboxing. The exact class offerings vary by location, and only members with Peak and Peak Results plans can attend them for free. Members with a Base plan have to pay extra to take a class.
Want our full list of gyms with classes? Check out our guide: 11 Best Gyms With Classes
Does Crunch Fitness Have a Cardio Cinema Room?
Crunch Fitness doesn't have a cardio cinema room, but there are TVs throughout the gym and entertainment consoles on the cardio machines.
Is Crunch Fitness Open 24 Hours a Day?
Crunch Fitness isn't open 24 hours a day, but it has convenient hours. Most locations are open from 5 AM to 11 PM during the week and 7 AM to 7 PM on the weekends.
Does Crunch Fitness Have Red Light Therapy?
Some locations have red light therapy booths, but you have to have a Peak or Peak Results membership to use them.
Who Does Crunch Fitness Cater To?
In my experience, Crunch Fitness is for everyone. It has enough equipment to suit a variety of training styles, and nobody will be judged there.
Because of its large assortment of barbells, plates, benches, and squat racks, it's a good gym for powerlifters. There are plenty of heavy dumbbells that you can use for accessory movements. You can also likely find another member or trainer to give you a spot on bench presses or squats if you need it.
Crunch is also a good choice for bodybuilders. It has a huge area with strength machines where you can train each body part, and you can use the free weights as well.
People who prefer HIIT workouts will like Crunch Fitness's HIITZone classes. There are four different class types: AccelerateHIIT, PunchHIIT, StrongHIIT, and ExtremeHIIT. All of the classes are 45 minutes long, but each one has a different focus on cardio, strength, or a combination of the two.
If group classes aren't your thing, you can also do interval-style workouts on the cardio machines or use the HIIT area on your own as long as there are no classes in session. If you do like group fitness but want something other than the HIIT classes, you can take Zumba, spinning, Pilates, kickboxing, barre, and yoga classes.
Crunch Fitness is a good gym for CrossFitters. The HIIT/functional training area has rigs that have wallball targets, medicine balls, kettlebells, bumper plates, and rowers. With all of the equipment available in the functional training area, you can easily do a WOD there.
Also, some locations will allow you to drop weights, so you won't have to worry about setting the bar down gently after doing snatches or any other overhead movements.
Crunch Fitness offers one-on-one personal training for anyone who craves the accountability and structure a personal trainer can provide. Crunch's personal training packages are pricier than those at other gyms, but the trainers tend to be more qualified.
I wouldn't recommend Crunch Fitness for beginners only because of the size of the gym and how much equipment there is. Someone who is new to fitness can easily get overwhelmed there.
I'd recommend that newbies get their feet wet in a gym such as Snap Fitness or Anytime Fitness first. These gyms aren't as large as Crunch, so you can get used to working out and using different machines in a smaller facility. As you get stronger and develop more of a routine, you can give Crunch Fitness a try.
If you're trying to lose weight, Crunch offers an online nutrition program for all members. However, I don't recommend this program for several reasons, which I'll discuss in more detail below.
But if you need guidance in creating a training program to help you reach your goals, you can consult with one of the personal trainers. And with the huge assortment of equipment and classes at Crunch, you'll be able to follow any kind of workout routine that works best for your body.
Specific Information For Women
Even though Crunch doesn't have a women's-only section, it's a safe gym for women. You'll likely find an even ratio of women to men there, and this isn't the kind of gym where women mostly stick to the cardio machines. It's unlikely you'll be the only female in the weight room.
I felt comfortable working out at Crunch. Nobody bothered me, and I didn't see anybody doing anything inappropriate. Most people were too busy watching TV on the cardio machines or staring at their phones in between sets while they were strength training.
Crunch prides itself on creating a safe workout space for everyone, so if you ever run into someone who makes you feel uncomfortable, don't be afraid to speak to a staff member.
Want a gym that allows kids & teens? Check out our guide: Gyms That Allow Kids & Teens (Polices & Prices Explained)
Crunch Fitness Policies
Re-Opening Policy & What Happens To Membership In A Lockdown?
In response to the pandemic, Crunch Fitness has added airPHX systems to its gyms that sanitize the air and hard surfaces. Extra hand sanitizers and disinfectants have been placed throughout each building.
Locker rooms, bathrooms, machines, and equipment are wiped down multiple times a day. Where possible, machines have been moved so they are at least six feet apart.
Crunch also started offering contact-less check-in, and some locations are operating at limited capacity. Some clubs in big cities such as New York and San Francisco are requiring members to show proof of vaccination before they're allowed to work out.
Crunch is following local mask guidelines, so you should stay up-to-date on the mandates in your area.
At the start of the pandemic, Crunch automatically froze all of its memberships. All billing is resuming based on the date of each individual club's reopening.
If you have a term contract or paid for your membership in full, the length of your contract is being extended by the length of the freeze. So if your gym was closed for three months, your contract is automatically extended for another three months. If you're not comfortable going back to the gym, you can extend the length of your freeze.
Policy On Dropping Weights, Grunting, & Chalk
Each Crunch location has its own rules about dropping weights and using chalk. I wasn't allowed to use chalk at the Parsippany location. I was told it was okay to drop weights but only if I had to.
There are no rules against grunting, but members are asked to be considerate of other people working out around them.
Cancellation Policy & Contract Length
Crunch Fitness offers term contracts and month-to-month contracts. Some locations may offer both or one or the other.
If you wish to cancel a month-to-month contract, you can do so at any time. You have to submit a written letter in person or mail a certified letter to your home club and provide 10 days' notice. There is no cancellation fee.
If you have a term contract and want to cancel before the contract is over, you'll have to pay an administrative fee. You may also have to pay a portion of the unused time left on your contract.
If you want to freeze your membership temporarily, you can do that as well. Each club has its own freeze policies, but in general, you can freeze your membership for at least three months. You may have to show a doctor's note to prove you have a medical reason for not being able to work out.
Guest Policy: Can You Bring A Friend or Wife/Husband?
If you have a Peak Results membership, you can bring a guest with you every time you visit. Guests must be at least 18 years old. They're allowed to use any of the equipment, but they can't take group classes unless you pay a small fee.
Pet Policy: Can You Bring Your Dog To Workout?
Only dogs that are certified service animals are allowed at Crunch Fitness.
Are Crunch Fitness Memberships Transferrable?
Crunch Fitness memberships cannot be transferred to another person.
If you want to transfer your home club to another location, you can submit a written request to your current location. You'll have to pay an administrative fee of around $50, and you'll then have to start paying the current rates at your new club.
Does A Crunch Fitness Membership Work Anywhere?
Members with Peak and Peak Results plans can visit other Crunch Fitness locations except for select and signature clubs.
Is There A Dress Code?
Crunch Fitness isn't strict when it comes to the dress code. Its membership agreement only states that "proper athletic attire is required." I saw a few women working out in just sports bras while I was at the Parsippany location, but men have to wear shirts at all times.
I asked about lifting without shoes on, and I was told I could do so. Each location will have its own rules about this though, so I recommend checking with your local club to ask about its policies regarding shoes.
Can My Child Work Out At Crunch Fitness?
Only individuals who are at least 18 years old can sign a contract at Crunch Fitness. Children who are between 12 and 14 years old are allowed on the gym floor if they are accompanied by an adult. Children who are at least 15 years old can work out on their own with permission from a parent or legal guardian.
Is Crunch Fitness Personal Training Worth It?
Hiring a personal trainer is a personal decision and depends on your fitness background and goals. A personal trainer can offer nutritional guidance, help you break through a plateau, or teach you new ways to switch up your routine if you get bored. But personal trainers aren't cheap, so whether or not you hire one also depends on your budget.
Personal training sessions at Crunch can cost as much as $100/hour depending on where you're located. However, you can save money by buying sessions in bulk. At some locations, you can get 10 sessions for as little as $400.
You're also entitled to one free session when you sign up, so it's a great way to test out a trainer and see how you like working with him or her.
Crunch Fitness requires its trainers to be certified through an accredited personal training institution, but it prefers the National Academy of Sports Medicine (NASM). NASM is considered the best personal training certification in the US. It has a more rigorous course load than other certifications, and its exams are more difficult to pass than others.
Crunch also prefers that its trainers have degrees in exercise science or kinesiology, so you'll likely find that they're more qualified than trainers at other gyms.
With that said, just because someone has a college education and can pass a difficult test doesn't mean they're good at training other people. But in general, you can expect that the trainers at Crunch are highly qualified with extensive knowledge about fitness.
One thing to watch out for when deciding if you should work with a personal trainer at Crunch is how pushy they are in getting you to commit to a training package. Some of the trainers make low base salaries, so they're more likely to hit you with aggressive sales pitches. And most personal training contracts will lock you in for six months to a year.
So while I would say that personal training at Crunch is worth it, I'd also recommend that you think carefully before making a decision, and don't be afraid to say no if you're not willing to commit to it.
Want our list of gyms with a personal trainer? Check out our guide: 9 Best Gyms With Trainers (And, How Not To Get Ripped Off)
Tips For New Members
1. The Online Nutrition Program Isn't Worth It
The nutrition program at Crunch is offered in partnership with dotFIT, which was founded by former professional bodybuilder Neal Spruce. However, after learning more about it, I don't think it's a program most people should participate in.
The program is included with all memberships, but you don't need a gym membership to sign up for it. I wanted to see what it was like, and I was able to register for free without a gym membership.
When you register, you have to answer questions about your medical history and activity levels. Its calorie calculator then provides a daily calorie goal depending on whether you want to lose weight, gain muscle mass, maintain your weight, or improve your athletic performance.
I chose the option to lose weight, and it gave me a really low daily calorie goal that was almost 1,000 calories less than my maintenance calories. I even overestimated my activity level on purpose, and I was surprised by how much of a deficit it recommended based on how much I said I trained each week.
This low of a deficit isn't sustainable, and I wouldn't suggest it as part of a long-term weight loss strategy. As such, I wouldn't recommend the dotFIT program for most people. There are better resources out there such as Precision Nutrition's calorie calculator that offer more reasonable approaches to dieting.
If you're a female, you can also check out our guide on the female powerlifting diet. Even though it's geared towards powerlifters, many of the principles in this guide can be applied to other training styles as well.
Another thing I don't like about dotFIT is that it tries to sell you things you don't need. It sells a wide range of supplements, most of which aren't necessary unless you're training for several hours multiple days a week.
In fact, many of the organizations that endorse dotFIT are collegiate and professional sports teams. 99% of the people who go to the gym aren't training anywhere near the level of those athletes.
Some of dotFIT's supplements like its protein powder and creatine are highly rated and are NSF Certified For Sport, which is important for people who compete in drug-tested sports. But you can find plenty of clean supplements elsewhere, usually for less money.
2. Pay Attention to What Kind of Club Your Local Crunch Fitness Is
Crunch Fitness has standard, select, and signature clubs. The select and signature clubs are usually larger and have amenities that the other locations don't. This also means that they cost more, but the differences between them are sometimes minor.
For example, in my area, a signature club that's only a few miles away from the Parsippany location costs $30 more per month. The only thing that's different between the two is that the signature location has a pool. A pool isn't a necessity for me, so spending the extra money wouldn't be worth it to me.
If you can swing it or you need access to special amenities, the select and signature clubs are great. But if you have a small budget, I'd recommend sticking with a regular club. You don't want to get stuck paying for extra amenities you'll never use.
3. You Can Speak to a Manager at Your Club About Signing a Short-Term Contract
If you only want a membership for a short amount of time, you can negotiate your contract with Crunch Fitness. Depending on your situation, they may be able to offer short-term contracts for just a few months.
This will allow you to avoid the headache of trying to cancel your membership if you want to back out early. However, you should make sure they don't try to automatically renew it once the contract ends.
Crunch Fitness Complaints
Many complaints about Crunch Fitness have to do with how difficult it is to cancel a membership. Since you have to cancel in person or make a trip to the post office to mail a letter, the process is inconvenient. And if you have a term contract, canceling your membership early can cost you a lot of extra money.
Some members have also complained about funds continuing to be withdrawn from their bank accounts for several months after they canceled.
Former personal training clients have reported being tricked into signing lengthy, expensive contracts. However, this can be avoided by making sure you ask a lot of questions and read your contract carefully before you sign it.
Other complaints are minor and tend to be location-specific, such as the saunas not being warm enough or the music being too loud.
Alternatives to Crunch Fitness
1. Blink Fitness
Blink Fitness is similar to Crunch Fitness in terms of price, but it has a slightly more laidback atmosphere. It caters to people who enjoy cardio workouts even though you'll find barbells, squat racks, and other strength equipment there as well.
Two drawbacks of Blink Fitness are that it doesn't offer in-person group classes and it doesn't have a lot of amenities. But if you don't care about classes or upscale amenities, I recommend checking it out.
Check out our complete review of Blink Fitness
2. 24 Hour FitnessDoes Crunch Fitness have tanning?
Like Crunch, 24 Hour Fitness has squat racks, lifting platforms, and high-quality barbells and bumper plates. You'll find similar amenities such as saunas and pools at 24 Hour Fitness, and it also has basketball courts.
24 Hour Fitness is open 24 hours a day, so it's a good option for people who want the ability to work out whenever they want.
Check out our complete review of 24 Hour Fitness
3. Gold's Gym
Gold's Gym has fun group classes, a large number of cardio machines, and a great selection of free weights. You can usually find squat racks and deadlift platforms at Gold's, and it has a large functional training area as well.
While the amenities vary by location, most Gold's Gym clubs also have basketball courts, swimming pools, saunas, childcare services, tanning beds, and smoothie bars.
Check out our complete review of Gold's Gym
Final Thoughts
Crunch Fitness is an excellent gym whether you have strength-based or endurance-based goals. The staff is friendly, the group fitness instructors are motivating, and you can do almost any kind of workout there.
If you're a beginner, you may want to start at a smaller gym first while you settle into a routine and get used to using all the different equipment. Once you have a few months of training experience under your belt, you can transition over to Crunch Fitness.
Other Gym Reviews
Crunch Fitness Gym Comparisons
---
About The Author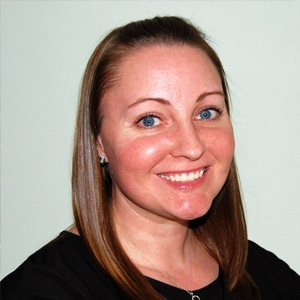 Amanda Dvorak is a freelance writer and powerlifting enthusiast. Amanda played softball for 12 years and discovered her passion for fitness when she was in college. It wasn't until she started CrossFit in 2015 that she became interested in powerlifting and realized how much she loves lifting heavy weights. In addition to powerlifting, Amanda also enjoys running and cycling.