There is a fast-growing number of powerlifting coaches. Some have certifications, some do not. If you want to set yourself up for a successful powerlifting coaching career, you should most definitely have some form of powerlifting coaching certification.
There are several certifications and courses out thereto support people becoming powerlifting coaches. Some certifications are more officially recognized and some are more for educational and professional development purposes.
So what powerlifting coach certifications are there? There are specific powerlifting coaching courses offered by the International Powerlifting Federation and national-level counterparts, which qualify you to teach the sport. There are also less specific personal training qualifications, online powerlifting courses, and mentorship opportunities that help develop coaches.
In this article, you will find a complete guide on everything you need to know about powerlifting coaching certifications and courses..
What Do You Need To Know To Be A Qualified Powerlifting Coach?
The first thing you need to consider is what sort of setting you want to be a powerlifting coach. You need to consider whether you want to work in the following settings:
A commercial or personal training gym
A powerlifting specific club
A college/university powerlifting club
An online presence
Once you decide where you want to be, you can decide what certifications may be mandatory and which are useful but optional.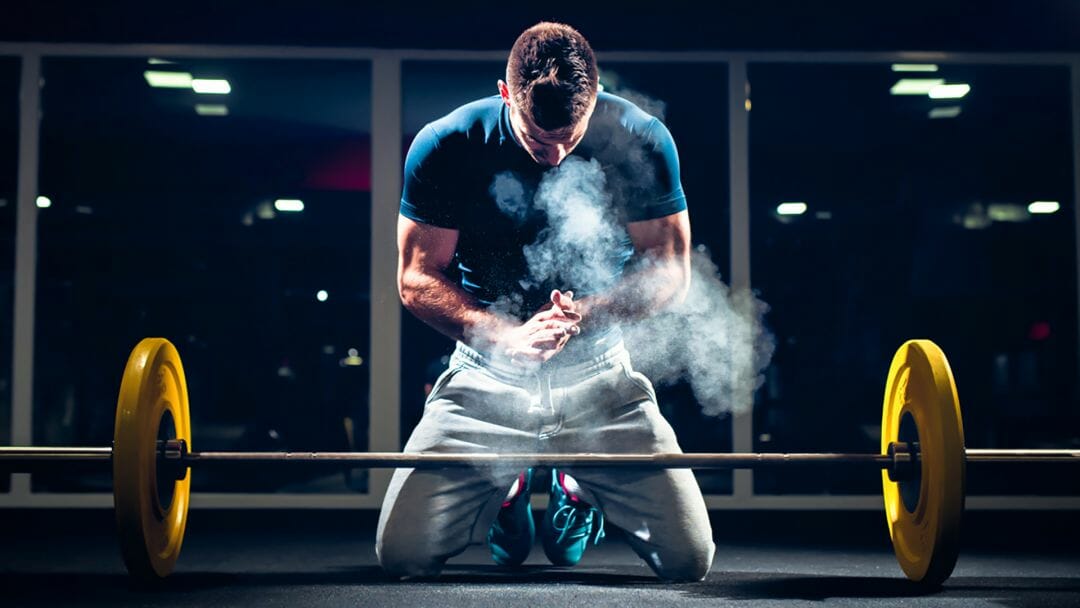 Want to get advice on programming, technique, or competing? Speak with one of our coaches.
How Do You Become A Certified Powerlifting Coach? (4 Steps)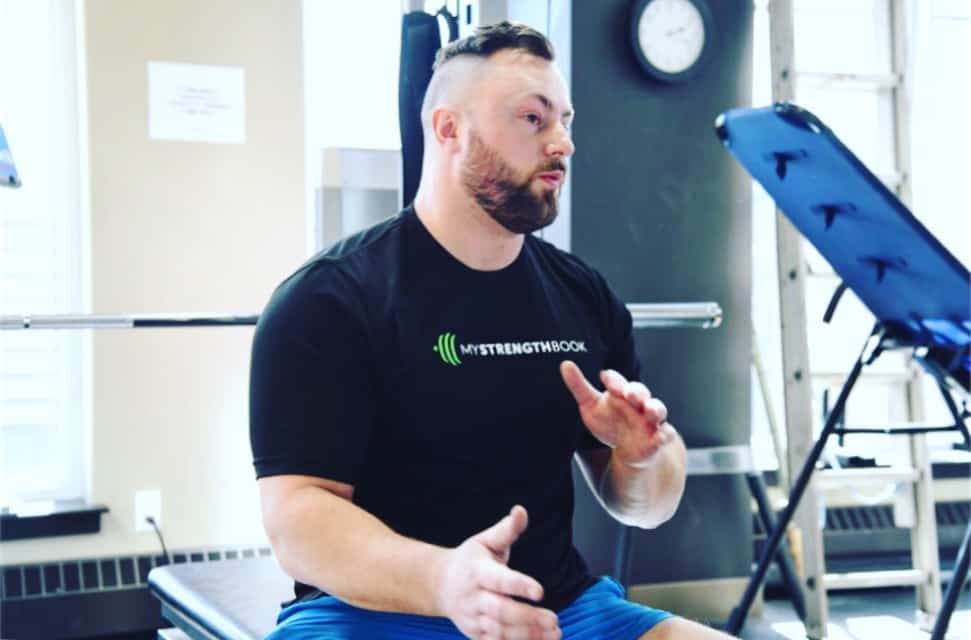 There are 4 steps to becoming a certified powerlifting coach, they are:
Choosing a place to work
Completing the mandatory certifications
Completing other relevant certifications
Purchasing professional insurance
1. Choosing a Place To Work
Choosing the place of operating your coaching services will dictate the minimum requirements of working as a powerlifting coach. You will find out specific details from each job specification.
If you decide that you want to work for a commercial or personal training gym, you will likely require a minimum of:
A recognized personal training qualification (mandatory)
First aid qualification (mandatory)
Professional liability insurance (mandatory if you are a freelancer/self-employed)
Any powerlifting coaching certificate (desirable)
If you decide to work in a powerlifting specific club or collegiate/university powerlifting club, it is likely that you will need the following but not limited to
Official powerlifting coaching certificate (mandatory)
First aid qualification (mandatory)
Professional liability insurance (mandatory)
If you decide to work as a coach online, you will need to hold:
Any powerlifting coaching certificate (mandatory)
Professional liability insurance (mandatory)
2. Completing the Mandatory Certifications
Mandatory certifications will allow you to work as a certified powerlifting coach in the place of work that you choose to work in. These need to be completed and passed before you can promote your services or apply for roles.
You will need to take into consideration the fact that some of these certifications will cost varying amounts depending on who the certification provider is. So it is worth shopping around to see how competitive the prices are. Certificates such as first aid and insurance will have a long-term ongoing cost.
Along with the price, some of these qualifications are courses that are taught differently from each other and you should look into what is being offered.
3. Completing Other Relevant Certifications
There are other relevant certifications and courses that you can look into that will help you with your development as a powerlifting coach.
Continuing professional development throughout your career will be important in order to upskill yourself since this is a very competitive industry. There are courses that will help you with your understanding of coaching in competitions, programming, and technical aspects of movement and exercise.
For example, here on PowerliftingTechnique.com, we offer courses on:
A full breakdown of the technique used to maximize strength and reduce injury in the squat, bench press, and deadlift, including a look at technique deficiencies; why they occur and how to fix.
A full breakdown of how to beat your competitors by using advanced game-day strategies, including putting together a winning game-day plan, reading a live scoresheet, using the rules of the sport to your advantage, and mastering sport psychology principles,
A full breakdown of how to be successful at your first competition, whether you're an athlete or coach, including understanding the weigh-in process, warm-up process, the technical standards of the sport, and the game-day rules.
4. Purchasing Professional Insurance
Professional insurance is important for protecting you against legal action taken against you should anything unwanted happens during coaching or from activity linked to your services.
This is particularly important especially if you work in a commercial gym setting. The types of insurance covers that exist including but are not limited to:
Public liability – if anyone gets hurt or if equipment gets damaged during coaching
Professional indemnity – if a client gets hurt from your advice
Personal accident – if you get hurt and can no longer work, this can cover for rehab
Loss of earnings cover – if you become unwell and can no longer earn money
5 Types of Coaching Certifications and Courses
The 5 types of coaching certifications and courses are::
Powerlifting federation accreditations
Personal training accreditations
Online powerlifting courses
Coaching apprenticeships/internships
Referee certifications
1. Powerlifting Federation Accreditations
What Are They
Powerlifting accreditations from the sporting federation such as USAPL or IPF are the most official form of powerlifting coaching certificates. They will provide a coaching course coming from the perspective of the governing bodies for the sport of powerlifting.
Example Providers
Who It Is For
Powerlifting coaching certificates from the powerlifting federations are particularly for anyone who wants to primarily work with athletes who compete in the said federation.
They are also important for people who want to work in positions that need an official qualification such as collegiate powerlifting clubs. They are suitable for everyone else who wants to coach powerlifting.
Pros
They are recognized by the federation
They provide technical expertise
They provide information to coach athletes to certain levels
They cater to different sporting and fitness professionals
They provide information on athlete and team management
Cons
Requires physical attendance
Infrequently available
Can require considerable traveling for the course
Little information on how to program
2. Personal Training Accreditations
What Are They
There are personal training accreditations and powerlifting instructor accreditations. Powerlifting instructor accreditations are additions certificates that you can pursue to specialize in coaching powerlifting.
Example Providers
Who It Is For
Personal training accreditations are mandatory to work in a commercial gym space and powerlifting instructor accreditations enhance the professional profile to specialize in powerlifting.
Pros
They teach you how to assess clients
They cover the fundamental exercises
They teach you how to program
They teach you how to coach and correct clients
They are easily accessible courses
Cons
They do not cover how to manage clubs and teams
They do not cover competition-related expertise
They are not universally recognized
3. Online Powerlifting Courses
What Are They
Online powerlifting courses are educational courses that can be completed remotely from home. There are different powerlifting courses that cover different aspects of powerlifting such as programming, exercise biomechanics, etc.
Example Providers
Who It Is For
These courses are for people who want to further their understanding and expertise with coaching. You should have some basic knowledge and experience with coaching powerlifting first.
Pros
They are easily accessible online
They can be done in your own time
They cover specific knowledge that federation courses do not cover
They can help your plateau in knowledge
They expand the clientele that you can work with
They can be cheap and affordable
Cons
They can also be expensive
You might not have communication access to educators
4. Coaching Mentorships/ Apprenticeships/ Internships
What Are They
Coaching mentorships, apprenticeships, or internships are coaching programs where you work intensively with educators. They provide close communication with the educators to create the most effective development in coaching competency.
Apprenticeships or internships can sometimes lead to a job position within the providing organization.
Example Providers
Who It Is For
Mentorships, apprenticeships, and internships are for individuals who want to have an intensive and holistic development as a coach. These will often have quite a broad development in different areas of coaching powerlifting. You should have some experience in coaching powerlifting but consider yourself a novice coach.
Pros
They can fill in your knowledge gaps
They cover a broad education on different aspects of coaching
They provide you with a close working relationship with an educator
They can be efficient with developing your coaching expertise
Cons
They can also be expensive
They can be very hard to find
5. Referee Certifications
What Are They
Referee certifications are courses that enable you to participate in competitions as referees. They are hosted by the powerlifting federations and each federation will have its certificates specific to the host federation.
Who It Is For
They are for individuals who want to give back to the powerlifting community and help participate in the running of competitions. It also helps coaches empathize with the referees' perspective during competitions.
Pros
Quick and easy to do
Cheap to attend
Helps you understand the rules better
Cons
Not specific to coaching
Not a great deal of learning regarding actual coaching
5 Reasons To Do A Powerlifting Coach Certification
Here are 5 reasons to do a powerlifting coach certification:
It helps you get the foot in the door
It gives you credentials to perform coaching services
It helps you establish baseline expertise
It helps you network with other coaches
It helps with continuing professional development
It Helps You Get the Foot in the Door
Doing a powerlifting coaching certification is a great way to get started if you have not got any prior experience. It gives you the confidence to start coaching athletes professionally.
Having all the certificates in the world does not make you the best powerlifting coach, but selecting appropriate ones that serve to bring up your gaps in knowledge is going to be a smart move.
It Gives You Credentials To Perform Coaching Services
Certain established organizations such as college or commercial powerlifting clubs will have some certification to be a prerequisite to meet professional criteria. Completing one that is respected and recognized will give potential clients some trust in your competency and knowledge to give qualified support.
It Helps You Establish Baseline Expertise
Doing powerlifting coaching certifications can give you a baseline level of expertise, which is important if you want to give your clients a good service.
It is important to keep in mind that these courses will not give you all the knowledge that you will ever need and so it is important to keep up with professional development.
It Helps You Network With Other Coaches
Networking with other coaches can help you with your career long-term as you get to share gaps in knowledge and experiences.
Coaching can be seen as part science and part art, and ultimately engaging with other coaches can help you break through a plateau with trying to fix certain problems with your athletes' progress. Most coaches will find long-term friendships through networking.
It Helps With Continuing Professional Development
Powerlifting coaching courses can form part of continuing professional development as well as establishing a baseline qualification.
There are not any courses that exist to tell you everything you need to know about coaching powerlifting and so over time, doing courses can assist with your gaps in knowledge. Different courses covering different themes will come up over time and it is important to get a competitive edge to commit to attending some of these.
2 Reasons NOT to Do A Powerlifting Coach Certification
Here are 2 reasons to not do a powerlifting coach certification:
You can find plenty of information online and literature
They can be overpriced and not great value for money
You Can Find Plenty of Information Online and Literature
The chances are that anything you may learn in a powerlifting coaching course is available in some form or another on the internet or in books.
So if you are attending a course for the purpose of improving your knowledge as opposed to getting qualified, then you might find that doing your own independent research might be better for you.
They Can Be Overpriced and Not Great Value for Money
Powerlifting coaching courses are also intended to make money, so there is a chance that some of the certifications out there are not overpriced and not great value for money.
This makes it important to pay attention to what it is that you will learn if you are going to pursue a certification or course. There is little value in attending two different courses that cover the same sort of syllabus. You should diversify what you are choosing to pursue.
How Much Do Powerlifting Coaches Make?
Powerlifting coaches can potentially make from $10,000 up to $90,000 per year if they are experienced and have a large client base. How much a powerlifting coach makes depends on their price, the number of clients, their experience, and the cost of running their business.
On the lower end, powerlifting coaching from newer coaches can cost around $80 per month. If you are just starting off and have about 10 clients, that gives you $800 per month, which equates to $9,600 per year.
The higher end of powerlifting coaching can cost around $220 per month. If you have a busy clientele size of 30 athletes, that makes $6,600 per month, which equates to $79,000 per year.
Other factors that influence how much a powerlifting coach makes depends on the types of services they offer whether it is face-to-face coaching sessions, group coaching sessions or whether it is strictly online.
Conclusion
Earning a living out of powerlifting coaching can be a difficult job at the start, so it is important to be financially secure. It is also important for you to invest in your own development as a coach and this can extend beyond just doing courses, which is one of many ways to develop.
---
About The Author: Norman Cheung ASCC, British Powerlifting Team Coach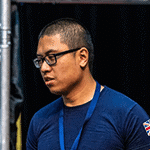 Norman Cheung is a powerlifting, and accredited strength and conditioning coach under the UKSCA. He has been coaching powerlifting since 2012 and has been an IPF Team GB coach since 2016. He has experience coaching various lifters, from novices to international medallists and international university teams. Alongside coaching, he takes interest in helping powerlifters take their first step into coaching. He currently runs his coaching services at strongambitionscoaching.com