PowerliftingTechnique.com is independent and supported by our readers. We may earn a commission if you buy through the links below. For more, see our disclosures page.
One of my favorite things about working out at home is that I have complete control over the volume and type of music I play. Over the years, I've accumulated a bunch of different speakers to keep in my garage gym, but I find myself reaching for one far more often than any others.
So what is the best speaker for a home gym? The best home gym speaker is the Ultimate Ears Wonderboom 2. It has excellent sound quality, doesn't take up a lot of space, is waterproof and dustproof, and has a long battery life. It also comes in a set of two, so you can use one at a time or play both simultaneously to make the music louder.
In this article, I'll discuss some of the factors to consider when buying a home gym speaker and compare several of the best speakers on the market.
Because the prices of speakers vary greatly, I've also split this review into three price categories (high-end, mid-end, and budget) so you can find the best home gym speaker for you that fits within your budget.
5 Factors to Consider When Buying a Home Gym Speaker
It's easy to become overwhelmed when trying to create a home gym speaker system because there are so many speakers to choose from and they all have different features. Below are five factors you should consider to help narrow down your selection.
1. The Size of Your Garage
If your garage is small, you don't need a speaker with a loud bass or one that can carry sound over a large distance. You also won't want a large, bulky speaker that will take up space in an already small area.
But if you have a large garage, you'll want to make sure the speaker can get loud enough to fill the entire space. This is especially true if you plan on keeping your speaker on the opposite side of the room from where your gym equipment is.
2. Volume
While you don't want to annoy your family members or neighbors with your music, you should still be able to hear it over the sound of banging weights and blowing fans or heaters. If you work out with friends, you should also be able to hear the music over the sound of them talking to each other.
3. Sound Quality
When you're paying a lot of money for a speaker, you don't want to have to suffer through staticy or muffled sounds. The music should be crisp and clear, and there shouldn't be any distortions at higher volumes.
4. Overall Construction
Garages can get very humid, which brings a lot of dampness into the air. Remnants from rain and snow can also bring moisture into your garage. In addition to being able to withstand this moisture, your home gym speaker should also be durable enough to stand up to chalk and sweat.
5. Battery Life
Starting a workout only to find that your speaker's battery has died can be a frustrating experience. You should be able to get several hours' worth of battery out of a wireless speaker not only so it can last through an entire training session but also so you don't have to charge it after every single use.
The Best High-End Home Gym Speakers ($200+)
The best high-end home gym speakers are:
1. JBL Xtreme 2 – Best Bluetooth Speaker for Large Garage Gyms
2. JBL Pulse 3 – Best for Home Workouts with Friends and Family
3. Polk Audio Outdoor Speakers – Best Wall-Mounted Garage Gym Speakers
1. JBL Xtreme 2 – Best Bluetooth Speaker for Large Garage Gyms
The JBL Xtreme 2 is a sturdy, rugged speaker that's built to last. Its cylindrical design allows for 360° sound, and combined with its bigger size, makes this speaker the best for large garage gyms.
The JBL Xtreme 2 is heavy so it's not the best for travelling, but transporting it is doable if you ever want to take it out of your garage for a workout in your yard or at the park. It comes with a convenient shoulder strap that makes it easier to carry when your hands are already full.
I've had this speaker for several years and I use it for working out as well as for entertaining, and it serves both purposes extremely well. It does get very loud, though. I can turn the volume up less than halfway and the sound still fills my 400ish square foot garage with ease. But even at higher volumes, the music remains clear and crisp.
Like most JBL speakers, the JBL Xtreme 2 is waterproof. It's designed to be able to stay submerged in water for up to 30 minutes, so it can easily stand up to small amounts of moisture that may get into your garage.
The durability of this speaker is one of its best features. I've fortunately never hit it with a weight, but I have accidentally kicked it, dropped it, and knocked it over multiple times and there's virtually no damage to it.
Pros
Lasts for years
Waterproof
360° sound
Music is clear and legible at loud volumes
Can connect it with other JBL speakers
Comes with a shoulder strap
Cons
Heavy and bulky for a speaker
---
2. JBL Pulse 3 – Best for Home Workouts with Friends and Family
The JBL Pulse 3 is ideal for working out with friends and family because the light show adds a pop of fun color to your garage. You can also connect this speaker to other JBL speakers for louder sound — though the JBL Pulse 3 is loud enough on its own.
Even though it's a smaller device, the volume and clarity of sound on this speaker rival that of the larger JBL Xtreme 2. The sound also travels very far.
The JBL Pulse 3 is waterproof. I wouldn't submerge it in water or leave it out in the rain for several hours, but it can withstand any moisture that seeps into your garage. It'll also be able to withstand spills from water bottles or protein shakes.
The website says that the JBL Pulse 3 offers up to 12 hours of play time, but I find it to be closer to 10 hours. It takes close to five hours to charge, which is one of its biggest drawbacks.
You'll have to keep an eye on the battery to make sure you don't surprisingly find a dead speaker before you start your workout. Lowering the brightness of the light show will extend the battery life, but there's no way to turn it off completely.
It should also be noted that a newer version called the JBL Pulse 4 is available, but many of the features are the same from the previous model. If you're looking to save money, I'd go with the JBL Pulse 3.
Pros
Slim profile
Remote-free control from the JBL Connect app
Waterproof
Loud, clear sound that travels far
Lightweight
Can connect it to other JBL speakers
Cons
Takes close to five hours to charge
---
The Polk Audio Atrium 4 Outdoor Speakers are built for pool areas, partially covered patios, and other areas of the house that are exposed to the elements, but they're suitable for garage gym use as well. They can be mounted to the wall so you can keep them safe from dropped barbells or rolling dumbbells.
Because they're designed to be left outdoors, these speakers will easily stand up to any humidity that builds up in your garage. But due to their size and how loud the bass gets, I don't recommend them for garage gyms smaller than 300-400 square feet.
The Polk Audio Outdoor Speakers come with brackets to hook them up to the wall, but you'll have to supply your own screws.
The major drawback to these speakers is that they don't have Bluetooth technology. However, you can purchase an inexpensive Bluetooth receiver that connects to the speakers and will let you stream music through them via a mobile app.
Pros
Wall-mounted design saves floor space
Can also be removed from the walls and used outdoors
Clear sound
Cons
Not Bluetooth-enabled
Volume and bass may be too loud for small garages
Screws for wall-mounted brackets not included
---
The Best Mid-Range Home Gym Speakers ($100-$200)
The best mid-range home gym speakers are:
1. Ultimate Ears Wonderboom 2 – Best Overall Speaker for a Home Gym
2. Bose SoundLink Micro – Best Speaker for Small Garage Gyms
3. Edifier R1280DBs Active Bluetooth Bookshelf Speakers – Best Advanced Home Gym Speaker System
Before I started using the Ultimate Ears Wonderboom 2 speakers, I was loyal to my Bose SoundLink Micro. As you'll see later in this article, I still enjoy that speaker, but the Wonderboom speakers have become my go-to whether I'm working out inside my garage or outdoors.
The audio on the Wonderboom 2 speakers is clear whether you use them together or on their own. And in a large garage gym, you can keep each of the speakers on different sides of the garage to amplify the sound.
These speakers are dustproof and waterproof. I've left them out in the rain for about an hour, and they continued to play music clearly the entire time. If your garage gets moisture from humidity or rain and snow leakage, you won't have to worry about damaging them.
The Wonderboom 2 speakers are a bit thick and on the heavy side, but they're still portable. You can use a carabiner clip to hook them to the outside of a backpack. There's also an outdoor audio setting on each speaker that increases the sound clarity when playing music outside.
One of the only things I don't like about these speakers is the huge plus and minus signs on them. It doesn't affect their performance, but it gives them a bit of a cheap appearance.
The power button on each speaker turns red when the battery starts getting low, so you'll know when you need to recharge them. But they do take several hours to charge, which isn't ideal if you're in a hurry.
Pros
Excellent sound quality
Dustproof and waterproof
Outdoor audio feature increases sound quality when used outdoors
Can be clipped to a bag when hiking or doing other outdoor activities
Comes with two speakers that you can use separately or together
Cons
Takes a long time to charge
---
The Bose SoundLink Micro speaker is ideal for small garage gyms because the sound doesn't travel far. Despite that, it has some of the best sound quality out of all the speakers I've had. However, that's only when the speaker is used indoors; there isn't as much clarity as I would like when I take the speaker outside.
It claims to have six hours of play time, but I find it to last longer than that. Before I started using the Ultimate Ears Wonderboom speakers, I used the Bose SoundLink Micro four to five days a week for 60-90 minute workouts and only had to charge it once every two to three weeks.
The other thing I love about this speaker is that as soon as you turn it on, it tells you how much battery you have left. There's no guessing how much longer you can use it until you have to charge it again.
I've kept this speaker in my garage year-round, and it's still going strong despite being exposed to humidity and single-digit temperatures. At first glance it doesn't look very durable, but I've dropped it on pavement, and the worst thing that happened was a couple of scuff marks.
The Bose SoundLink Micro has a strap on the back that you can use to secure it to a strap on a bag, but it is a bit flimsy.
The only other drawback I've come across with this speaker is that you need to download the Bose Connect app in order for it to sync to your phone. Every other speaker on this list automatically connects to your phone's Bluetooth, so Bose lags behind its competition in that regard.
Pros
Good battery life
Lightweight and portable
Can connect it to another SoundLink speaker for better stereo sound
Durable exterior
Only takes about an hour to charge
Cons
Sound quality decreases when used outdoors
Need to install the Bose Connect app to use it
Strap isn't very durable
---
The Edifier R1280DBs Active Bluetooth Bookshelf Speakers are a great product for people with finished garages or basements that double as a gym and an entertaining area. You can use them on their own to play music or connect them to a TV for better sound quality when you're keeping yourself entertained during cardio workouts.
If you're an aficionado with audio equipment, you can also hook these speakers up to a subwoofer and/or a stereo receiver for theater-like sound.
The sound quality on these speakers is excellent, but I don't use them very often because they have to be plugged into an outlet. I only have a limited number of outlets in my garage, and they're usually taken up by plugs for fans or heaters.
I also question these speakers' durability. Even though the exterior wood frame and soft grille are nice, I get nervous about them getting damaged if I accidentally knock them over. They're a better choice for people who have free outlets in their garages or can install shelves to place them on.
Pros
Excellent sound quality
Can be connected to a TV, subwoofers, or other audio equipment
Comes with a 2-year warranty
Cons
Needs to be plugged into an outlet
Wooden exterior and soft grille don't appear to be very durable for a garage gym
---
The Best Low-Tier Home Gym Speakers (Less than $100)
The best low-tier home gym speakers are:
1. OontZ Angle 3 Portable Bluetooth Speaker – Best Budget Home Gym Speaker
2. JBL Clip 3 – Best for Home Gym Users Who Also Travel
3. Anker Soundcore 2 – Longest Battery Life in a Home Gym Speaker
The most unique feature of the OontZ Angle 3 Bluetooth Portable Speaker is its triangular shape. For a budget-friendly speaker, it has good sound quality, although the music can get distorted at high volumes and the bass isn't very strong.
Another nice feature of this speaker is its 100-foot Bluetooth range. If you have a detached garage and don't want to bring your phone outside for any reason, you can keep it inside your house and still be able to stream music through the speaker without any interruptions.
The OontZ Angle 3 speaker can be laid horizontally or stood up vertically. Either way, it doesn't take up a lot of room. Whether you keep it on the floor or on a shelf in your garage, you can easily find a place to keep it away from potential damage from your equipment.
This speaker isn't completely waterproof, but it is splashproof. It shouldn't be submerged in water, but it will survive if it's left in the rain for a short period of time or if liquids spill on it.
Pros
Available in several colors
Long Bluetooth range
14-hour battery life
Weighs less than 10oz
Cons
Sound quality decreases at higher volumes
May not last longer than a few months
---
2. JBL Clip 3 – Best for Home Gym Users Who Also Travel
The JBL Clip 3 is small and comes with a built-in carabiner clip that makes it convenient for home gym users who also want a speaker they can adventure with. It's the lightest speaker out of all the options on this list, so it won't add any extra bulk to your bag when you travel with it.
The JBL Clip 3 boasts 10 hours of battery life, which I find to be accurate. It only takes about an hour to fully charge, which is great if you forget to charge it until right before your workout.
For its size, the volume on this speaker gets pretty loud — much louder than the Bose SoundLink Micro that's a similar size. Its small profile means it won't take up too much room in your garage, but it will still carry sound pretty far in a larger space.
Because it's waterproof, you can use this speaker in the rain or take it to the beach or pool. I've even kept it in my bathroom when I wanted to listen to music while I showered, and it still plays music clearly when water gets splashed on it.
Even though the JBL Clip 3 is made out of high-quality materials, I find that I have to be more careful with this one than others. It has a sturdy exterior, but if it's dropped at an odd angle, it can crack open.
Pros
Available in several colors
10 hour battery life
Waterproof
Built-in carabiner clip can attach to the outside of a bag
Only takes about an hour to charge
Cons
Can easily break if it's dropped
---
3. Anker Soundcore 2 – Longest Battery Life in a Home Gym Speaker
For an inexpensive, small Bluetooth home gym speaker, the Anker Soundcore 2 comes with a ton of features. The most impressive feature is its extended battery life that can last for up to 24 hours.
The sound quality on this speaker is good for its size, but it's not the best out of all of the Bluetooth speakers on the market. At higher volumes, the music starts to become muffled and harder to hear clearly. Bluetooth connectivity can also get a bit wonky, which is a downside for people who easily get frustrated when technology doesn't work properly.
The Anker Soundcore 2 speaker is waterproof, so it's a good choice for garages that are prone to moisture from humidity, rain, or snow. You can also take it to a pool or the beach, which makes it a good speaker for anyone who wants to use their speaker in a home gym and when spending time outdoors with friends.
Pros
24-hour battery life
Waterproof
Slim profile can easily fit into a bag for travel
Cons
Sound quality isn't the greatest
Can be difficult to pair to Bluetooth
---
Buyer's Guide: Choosing the Right Home Gym Speaker
What Size Speaker is Best for Your Garage?
The speaker you choose for your garage gym should allow you to hear music from far away and provide clear sound at the highest volume levels.
If your garage is at least 400-500 square feet and you're forced to keep your speaker further away from your workout space, you'll want a speaker on the bigger side so you can hear music from further away. But if your garage is smaller than that, you don't need a large speaker that gets extremely loud because there's less space that it needs to fill.
Another option for large garages is to buy multiple speakers and connect them to each other. Many of the speakers on the list above can be interconnected so they can play music at the same time, which will help boost the sound in a large space.
How Loud Should Your Garage Gym Speakers Be?
In addition to making sure the music you play doesn't disturb your family members or neighbors, you'll also need to protect your own hearing. You'll want a speaker that gets loud enough for you to hear music over the sound of weights banging, but you don't want to be blasting it at super high levels every time you work out.
Anything over 85 decibels can cause hearing loss. Most speakers don't provide exact decibel levels on their volume controls, so you'll have to use your best judgment. If you really want to play it safe, you can also download a decibel-reading app on your phone.
Can Your Speakers Get Damaged in Your Garage Gym?
Speakers in a garage gym can get damaged for all kinds of reasons, including getting drinks spilled on them (if they're not waterproof and/or you spill a large amount of liquid directly on them) or equipment getting dropped on them.
You can minimize the damage by keeping your speakers on an elevated surface, getting wall-mounted speakers, or keeping them as far away from your equipment as possible.
Final Thoughts
The best home gym speaker system for you will depend on several factors, including budget, the size of your garage, and whether you want to use it for other purposes.
The Ultimate Ears Wonderboom 2 are my favorite speakers for a home gym because they're compact but offer excellent sound quality, long battery life, and they're suitable for any size garage. They're waterproof as well, and you can clip them to the outside of a bag for outdoor activities.
If you have a large garage or you're looking for a speaker that can get very loud, I recommend the JBL Xtreme 2. Its cylindrical design allows for 360° sound, and it doesn't damper the clarity of the music when played at higher volumes.
Other Home Gym Equipment
Need other home gym equipment, check out the following reviews:
---
About The Author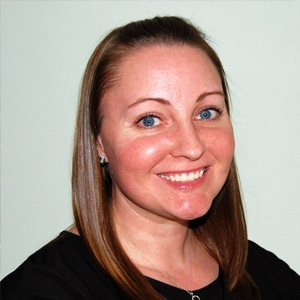 Amanda is a writer and editor in the fitness and nutrition industries. Growing up in a family that loved sports, she learned the importance of staying active from a young age. She started CrossFit in 2015, which led to her interest in powerlifting and weightlifting. She's passionate about helping women overcome their fear of lifting weights and teaching them how to fuel their bodies properly. When she's not training in her garage gym or working, you can find her drinking coffee, walking her dog, or indulging in one too many pieces of chocolate.