Disclosure: We're supported by our audience, so if you purchase through some links on this post, we may earn a commission at no cost to you.
Whether you're lifting weights, doing cardio, or doing HIIT or CrossFit workouts, a gym clock can help you keep track of your time.
I've tested several different gym clocks in my home gym, and I finally found one that stands out above all the others.
So what is the best gym clock timer? The best digital clock for a gym is the GymNext Flex Timer. It has a large display with bright numbers that are easy to read from a distance. You can program various types of workouts on it or use it for sports. It's also Bluetooth-enabled, and you can control it through your phone with the GymNext Flex Timer app.

I've been using the GymNext Flex Timer in my garage gym for a couple of months now, along with some other timers that all have a unique set of features. In this article, I'll share my findings on all of the gym clocks I've tested to help you decide which one is best for your gym.
What to Consider When Buying a Gym Clock: 4 Factors
Four things to consider when buying a gym clock are:
Price
Mounted vs unmounted gym clocks
Plug-in vs battery-powered or rechargeable gym clocks
Types of workouts you need it for
1. Price
As with most pieces of equipment that you add to a gym, price is one of the first things to consider when buying a gym clock. The more expensive options on the market will typically have more features, but some of them may not be important to you.
You'll need to consider whether or not you need an expensive gym clock with all the bells and whistles or if a simpler, inexpensive option will be sufficient for you.
2. Mounted vs Unmounted Gym Clocks
Many gym clocks are designed to be mounted to a wall, but there are some that you can leave on a shelf. Some brands also sell mounting stands separately.
What you decide to do with your gym clock will depend on how much free wall space you have, whether or not you need to plug it in (as I'll discuss below), and whether or not you want the option to take your gym clock outside on occasion.
3. Plug-In vs Battery-Powered or Rechargeable Gym Clocks
Gym clocks can either be battery-powered, rechargeable, or plug-in.
Battery-powered and rechargeable clocks are the most convenient since you can move them around more easily, and they won't take up outlet space that you may also need for fans or heaters. But plug-in clocks are easier to maintain since you don't have to worry about replacing batteries or remembering to charge them before your workout.
4. Types of Workouts You Need It For
The types of workouts you do will determine whether you can get away with a simple gym clock or if you need something with a variety of different timer settings.
For example, if you're powerlifting or weightlifting, you may just need a clock that tells you what time it is and also has a timer so you can time your rest periods.
But if you do CrossFit, you'll need different timers so you can do workouts for time, AMRAP workouts (as many reps/rounds as possible in a given amount of time), or EMOM workouts (doing a set of exercises or one exercise every minute on the minute).
Anyone who does HIIT, circuit training, or boot camp workouts will also need a clock with which you can customize your rest and active periods and know when to transition between movements.
Best Gym Clocks
The 7 best gym clocks are:
GymNext Flex Timer – Best Overall
Rogue Home Timer – Runner Up
SLEVIO Portable Timer – Best Portable Gym Clock
Synergee Premium LED Programmable Timer – Best Gym Clock for Small Home Gyms
Seesii Gym Timer – Most Versatile Home Gym Clock
Titan Fitness Large Gym Timer – Best Wall-Mounted Clock for Home Gyms
GymBoss Interval Timer and Stopwatch – Best Budget Gym Clock
I never thought I'd be excited about a gym clock, but the GymNext Flex Timer has been a great addition to my home gym. It's my pick for the best gym clock due to its large clock face, clear and bright display, and all of the different timers you can program with it.
What sets this clock apart from others is that you can control it completely from your phone. With the GymNext Flex Timer app, you can select from one of several timers: a standard up/down timer, rounds (which is good for circuit training and workouts like Fight Gone Bad), intervals, Tabata, EMOM, multi-segment (for combining any of the previously listed timers), and laps.
There's also a shot clock, a scoreboard, and a beep test, so you can use this clock for sports as well. The app also enables you to save timers that you use most often. For example, if you frequently do 10-minute EMOMs, you can save that as one of your favorites so you don't have to program it from scratch every time.
Because the clock has Bluetooth, you can also sync it to Bluetooth speakers, smartwatches, heart rate monitors, or TVs via Chromecast or Apple TV. If you run a commercial gym and get more than one GymNext Flex Timer, you can connect them all to each other. And if you don't want your gym members changing your settings, you can lock the app with a four-digit code.
The biggest drawback to this clock is that the buzzers are VERY loud. I work out in my garage that's attached to my house, and my husband says the beeps are really loud even from inside the house. There is no way to control the volume level through the app or on the device itself.
Having to plug it in is another drawback, but I can overlook that since the timer is large enough to be seen from far away. I sometimes work out at the bottom of my driveway but leave the clock inside when I'm doing CrossFit workouts that include running, and I can still see it.
But it is inconvenient since I don't have a lot of outlets in my garage, and using this clock limits the number of other electronics I can keep plugged in.
Furthermore, while it can be mounted to a wall, you have to purchase the mounting brackets separately.
Pros
Large, clear display
Can control it through the mobile app
Syncs to Bluetooth speakers, heart rate monitors, smartwatches, AppleTV, Chromecast, and other GymNext Flex Timers
7 different types of workout timers plus a scoreboard, lap counter, and fitness test setting
Can save timers that you use frequently
Cons
No way to control the buzzer volume
Has to be plugged in
Mounting brackets not included
The Rogue Home Timer is a close second to the GymNext Flex Timer. It's also controllable through a mobile app, has a large display, and comes with a rechargeable battery pack. You can also mount it to the wall or leave it standing on a shelf, though I'd only recommend mounting it if you plan on keeping it plugged in.
Unlike the GymNext Flex Timer, you can adjust the brightness and the buzzer volume on the Rogue Home Timer. You can also program interval workouts, EMOMs, circuit-style timers, and more. I also love that the app enables you to save up to 30 timers.
Because this gym clock can run on battery, it's an excellent choice if you do some of your workouts inside your garage and some workouts outside. The numbers are easy to see outdoors, even in sunlight.
The battery life on this clock is short at just 8 hours, so you'll likely have to charge it every week if you don't ever plug it in. Another drawback is that the AC adapter is short. If you do mount it, you'll have to install it close to an outlet, which could limit your installation options depending on your home gym setup.
Pros
Can control it from the Rogue app on your phone
Bright LED display
Comes with a rechargeable battery pack
Brightness of the numbers and buzzer volume are adjustable
Can store up to 30 timers on the app
Cons
Battery only lasts 8 hours
Short AC adapter
The SLEVIO Portable Gym Timer is a small, battery-powered gym clock that you can take anywhere. It's ideal for taking your workouts out to your backyard or driveway, and you can also take it to a park or a track. You can also use it at a CrossFit gym during open gym time if other people are doing different workouts than you.
The clock comes with a carrying case and lanyard strap, which makes carrying it in your gym bag even easier.
My favorite thing about this clock is the magnetic strip on the back, which enables you to secure it to a squat rack. This is a great feature so you don't have to leave the clock on the floor and risk knocking it over or hitting it with your weights. But it's encased in a rubber covering, so it'll be protected from cracks and chips even if you do knock it over.
The beeps aren't very loud and are hard to hear if you're playing music, so you'll have to keep the timer close by. The numbers are also pretty dim. If you take this clock outside, I recommend leaving it out of direct sunlight to make it easier to see.
Pros
Small and portable
Magnetic strip can attach to a squat rack
Comes with a carrying case and lanyard strap
Rubber covering for extra protection
Battery can last for up to 30 hours
Cons
Numbers are dim
Buzzers aren't very loud
If you have a small home gym, you don't necessarily need a large clock with a high decibel. The Synergee Premium LED Programmable Timer is the best garage gym clock because it's available in three different sizes, so you can easily find one that fits the space you have available.
I have the smallest one, and it's great for when I'm working out inside my garage. It doesn't take up a lot of space, but I can still see it from where I am in the garage. But the numbers are hard to see from far away. If you know you'll be alternating between indoor and outdoor workouts, I'd consider one of the larger sizes instead.
The only other drawback to the small-sized clock is that it doesn't stand up easily on its own. I have to prop it up against something to ensure it won't fall over. I can't speak to whether or not the larger sizes are better able to stand up on their own, but I'm confident they are since they have wider bases.
What I do like about this clock is that the buzzers are an ideal decibel – not too loud but still easy to hear over music. You can also adjust the volume with the remote control, which has a 60ft range. The remote control is also clearly labeled and simple to use, so it won't take you a long time to prepare for your workout.
This clock only comes with three pre-set timers: 10- and 20-minute Tabatas, 10- and 20-minute EMOMs, and a count up or down timer. However, you can change the times with the remote control.
The clock doesn't come with mounting brackets. If you want to attach it to your wall, you'll have to buy them yourself from a local hardware store.
Pros
Available in three different sizes
Customizable timers so you can set your desired times for intervals and the total workout duration
Buzzers are a reasonable volume
Cons
Small version is difficult to stand up on its own when plugged in
Doesn't come with mounting brackets
Unlike most of the other clocks on this list, the Seesii Gym Timer can connect to a power bank, making it the best home gym clock with versatility. You can mount it to the wall or leave it unmounted, and because you can either run it on battery or leave it plugged in, you have the option to keep it in your gym or take it with you anywhere.
Furthermore, this clock is available in several different sizes. You can opt for one of the smaller sizes if you plan on taking it to the park or to a CrossFit gym for open gym time. The only drawback to doing this is that you have to bring the remote control with you.
The Seesii Gym Timer has large, bright numbers that are easy to see both indoors and outdoors. You can also adjust the brightness to make the display brighter or dimmer depending on what kind of setting you're in. The buzzers can be muted, but you can't increase or decrease their volume level.
There are five different timers available: normal time, intervals, countdown, count up, and stopwatch. The interval and countdown/count up modes count the time in minutes and seconds while the stopwatch mode counts time in minutes, seconds, and hundredths of seconds. This is an excellent feature for sprints where hundredths of seconds can make a huge difference.
Another thing I love about this clock is that you can save timers you use most often. This can help save you time right before your workout so you don't have to set up the same timer over and over again.
Pros
Available in 4 different sizes
Can mute the buzzers
Can adjust the display's brightness level
Can be plugged in or run while connected to a USB power bank
Frequently used timers can be saved
Cons
Can be off by a few seconds
The Titan Fitness Large Gym Timer is my pick for the best garage gym wall clock because it offers a large display, comes with mounting brackets, and is easy to install. It also has several pre-set timers that you can either leave as is or customize for your needs.
The pre-set timers include two Fight Gone Bad timers, Tabata, countdown, count up, stopwatch, and rest and training intervals. This is more than enough for most CrossFit, HIIT, and circuit training workouts.
This clock is pricey, but the cost isn't terrible for a gym clock of its size and caliber. You can save up to 10 customized timers, use the included remote control from up to 60 feet away, and easily adjust the timer mid-workout if you need to.
The biggest drawback of this clock is that it doesn't have a round counter. When you're doing circuit training workouts, you'll have to keep track of your own rounds separately.
Pros
Easy to install
Remote control has a 60ft range
Can save up to 10 customized timers
Cons
Has to be plugged in
Pricey (but still cheaper than other clocks of a similar size from other brands)
No round counter
If you're searching for a no-frills, inexpensive gym clock, I recommend the GymBoss Interval Timer. It's a fraction of the price of the other timers on this list, and it's small, which also makes it another good option for small home gyms or anyone who likes taking their workouts outside.
This clock only has two timer options: a stopwatch and intervals. However, because you can customize them and opt to repeat intervals up to 99 times, you can still use it for a variety of CrossFit, HIIT, and boot camp-style workouts.
Due to its simplicity, powerlifters and weightlifters who want to keep track of their rest periods in between sets without relying on their phones or spending a ton of money on a larger gym clock would benefit from this timer.
The GymBoss timer comes with a belt clip, which isn't ideal for lifting weights, but comes in handy for running or cycling workouts. It also offers the ability to set the alarms to vibrate mode, which is useful if you're working out in a noisy area and may not be able to hear them. And because it's water-resistant, you can even keep it poolside for swimming workouts.
One negative of this timer is that the intervals can only be adjusted in 10-second increments. While I wouldn't consider this a huge dealbreaker, it would be an issue if you wanted to program something like 45-second active intervals with 15-second rest periods.
Pros
Affordable
Optional vibration mode for buzzers
Can clip it to your waistband when running or cycling outdoors
Water-resistant
Cons
Only two timer options (but you can still customize them for most workouts)
Intervals can only be adjusted in 10-second increments
Gym Clocks: Buyer's Guide
Features of Gym Clocks
Gym clocks vary from being super simple with just one or two timer options to having a whole slew of timers. They're also not cheap, so it's important to consider what features would be most useful to you before you buy one.
Below, I've listed my personal must-haves and nice-to-haves in a gym clock. You can use these lists as a guide to help you decide which features are best for you, but your personal preferences may vary.
Must-Haves
Customizable timers so you can set your own rest/active periods and total workout duration
Ability to choose between counting down or up so you can do workouts for time or do AMRAP-style workouts
Ability to set up Tabatas and 1-minute intervals for EMOM workouts
Buzzers to alert you when to rest or start a new active period, move to your next station, or when your workout is over
Large numbers that you can see from far away
Nice-to-Haves
Ability to connect to other Bluetooth devices
Adjustable noise level for buzzers
Different colored numbers so can differentiate between the numbers that tell you what round you're on and how much time has passed
Portability so you can leave it indoors or take it outside
Benefits of Owning A Gym Clock
A gym clock may seem unnecessary, but there are several benefits to having one, including:
Ability to run group classes
Timing Tabata workouts
Doing metcons
Running competitions
1. Ability To Run Group Classes
Owning a gym clock is essential for any group class setting. When you're in a large gym studio with dozens of people, you need a large digital wall clock that is visible from every spot in the room and is loud enough for everyone to hear the buzzers.
Furthermore, the best workout clocks for gyms will enable the instructors to keep the classes running on time. Also, the members will all inevitably be at different points in their workouts at any given time. Having a clock will ensure that everyone in class holds themselves accountable for keeping track of their own times.
2. Timing Tabata Workouts
Tabata workouts require 20 seconds of activity and 10 seconds of rest for a total of four minutes. Having a gym clock timer is essential for Tabatas because you need to know when to move and when to rest.
Stopwatches and timers on your phone aren't really ideal for this because you can't always set two different time intervals on them.
3. Doing Metcons
Metcons, short for metabolic conditioning workouts, often involve moderate or high-intensity workouts that require a lot of concentration. Being able to easily keep track of the time during metcons can also help you pace properly.
For example, let's say you're doing a 20-minute AMRAP metcon and are aiming for 10 rounds. You'll need to perform each round in about 2 minutes. Being able to glance at a gym clock will help you ensure that you're staying on pace, and you won't lose a lot of time by taking too many breaks to check your phone or watch.
4. Running Competitions
If you own a gym where a lot of CrossFit or fitness competitions are held, gym clocks are a must. They let the athletes know what time it is and how much time has progressed for each workout. It also ensures that all athletes are competing against the same clock.
Are Gym Clocks Worth It?
Yes, a gym clock is worth it. I myself was skeptical about getting one, especially because I have virtually zero free wall space to mount one and using an app on my phone was sufficient enough. But once I added a gym clock to my garage gym, it made it so much easier for me to keep track of my workout times.
I didn't have to keep stopping to squint at my phone, and I could keep the clock far enough away from where I was working out that it wouldn't get damaged. All of the clocks I have are also versatile enough that I can use them for both strength training and CrossFit WODs.
CrossFitters, who do various workouts that are measured in different time domains and who will need to know how long it takes them to complete a workout, will especially benefit from a gym clock. Anyone who does circuit training, HIIT, or just wants to know what time it is without checking a watch or phone all the time would also benefit from a gym clock.
You can also benefit from having a gym clock if you're a weightlifter, powerlifter, or bodybuilder, as you can easily keep track of your rest periods in between sets.
Gym Clock Alternatives
1. An App on Your Phone or Tablet
Using a timer app on a phone or tablet for your workouts is convenient since you likely already have one or the other with you at all times, anyway. The SmartWOD Timer app was my primary method of timing my CrossFit workouts before I finally started using actual gym clocks. But while it worked well, it was never 100% ideal.
In order to see the clock well, I had to keep my phone close by but still far enough away that I wouldn't kick it or hit it with a weight. I also always had to keep it propped up against something so I could see it. Having a gym clock has made it much easier for me to focus on my workout without worrying about my phone getting damaged.
3. A Timer on Your Watch
Using a timer on your watch is another convenient option if you already wear one all the time. And it's good for running workouts if you don't want to bring your phone with you or carry a clock with you to the track.
But even if you have a smartwatch with a timer that lets you count up or down, you'd still have to keep checking your watch every so often to see where you're at. If you're doing a CrossFit workout, you wouldn't be able to just quickly glance up at the wall to check the time.
4. Kitchen Timers
I've heard of lifters using kitchen timers for their workouts, but I personally haven't been a fan of doing this.
They're fine if you just need them for timing rest periods in between sets while you're lifting or knowing how long a workout takes you. However, it's difficult programming things like EMOMs and circuit-style intervals on them since you can't program them to beep, say, every 30 seconds for a total of 10 minutes.
5. Not Using Anything at All
If you lift weights and don't do any kind of interval or cardio workouts, you may think that you don't need a gym clock at all. But I find that if I don't use any timer at all while I'm strength training, I lose track of time way too easily and take longer rest periods in between sets than necessary.
If you're fortunate enough to have all the time in the world to work out, then you may not need a clock at all. But most of us have work, family obligations, and social lives outside of the gym. Having a gym clock is an easy way to hold yourself accountable for making sure you complete your workout within your individual time constraints.
Frequently Asked Questions
What Are Gym Timers Used For?
Gym timers are used during interval workouts, circuit training, and other workouts where you need an easy way to keep track of your time. They'll also alert you when each new interval starts or your workout is over. They allow you to focus on your workout without having to keep looking at your phone or a watch.
Should I Work Out With a Gym Timer?
I recommend working out with a gym timer if you do CrossFit, Tabatas, circuit training, or HIIT workouts. Gym timers are also beneficial for powerlifters and weightlifters to keep track of rest periods in between sets without having to use your phone.
Other Home Gym Resources
---
About The Author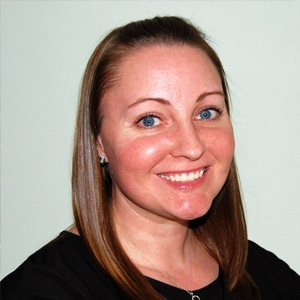 Amanda is a writer and editor in the fitness and nutrition industries. Growing up in a family that loved sports, she learned the importance of staying active from a young age. She started CrossFit in 2015, which led to her interest in powerlifting and weightlifting. She's passionate about helping women overcome their fear of lifting weights and teaching them how to fuel their bodies properly. When she's not training in her garage gym or working, you can find her drinking coffee, walking her dog, or indulging in one too many pieces of chocolate.