If your child has expressed interest in starting a workout routine or they want to improve their fitness for a sport they play, joining a gym can help get them started. However, many gyms don't allow children and teens, and the ones that do have strict rules regarding minors' usage of the equipment.
As well, not all gyms offer membership plans for kids and teens. If you don't already have a gym membership, you may need to sign up for one yourself and then add your child to your plan.
To help you narrow down which gyms you may want to consider for your child, I've compiled a list for you.
The 7 best gyms that allow kids and teens are:
Planet Fitness
YMCA
24 Hour Fitness
Gold's Gym
Life Time Fitness
Crunch Fitness
Equinox
In this article, I'll discuss each of these gyms in more detail and provide information about their minimum age requirements and pricing for minors. I'll also provide some general rules for taking kids to the gym, the benefits of exercise for children and teens, and tips for keeping your kids safe when they start a workout routine.
What Are the Rules for Taking Kids and Teens to the Gym?
For the most part, children between the ages of 12 and 16 are allowed to work out in a gym. However, they need to be supervised by a parent or legal guardian. Some gyms will require you to sign a waiver for a teen who's around the age of 15 if you are okay with them working out unsupervised.
It's also important to note that at some gyms, children and teens are allowed to use only the cardio machines and aren't allowed to use the free weights and weight machines.
That said, each gym has different policies when it comes to kids and teens, and the minimum age requirements and rules about which equipment they can use vary. Many policies are also not universal and vary by location. It's best to contact the gym you're interested in bringing your child to so you can ask about their policies regarding minors.
Do Gyms Offer Discounted Pricing for Teens?
Some gyms have family plans that enable you, a spouse, and your children to sign up under one plan. At others, you can simply add your child to your membership for a rate that can be 25% cheaper (or more) than the price of an adult membership. However, exact pricing varies by gym.
That said, most gyms don't allow anyone under the age of 18 to sign up for a membership on their own. Some gyms like the YMCA have memberships specifically for teens, but a parent or legal guardian must be present during the sign-up process and sign a membership agreement on behalf of the child.
Many gyms do offer student discounts for college students, however. Learn more about the top 5 gyms for college students.
Benefits of Working Out for Kids and Teens
Most adults know why working out is good for them but may not realize how beneficial it can be for children as well. The benefits of working out for kids and teens are:
Increased bone mineral density
Improved academic performance
Reduced risk of disease
Better weight management
Improved confidence and mental health
1. Increased Bone Mineral Density
Researchers in Denmark discovered that children who engage in physical activity have higher bone mineral densities than those who don't.
Focusing on bone health is important in childhood because it's a crucial time for bone growth and development. Developing good bone mineral density at a young age also helps prevent fractures.
If an individual continues to engage in physical activity into adulthood, it could also prevent conditions such as osteoporosis later in life.
2. Improved Academic Performance
Regular exercise isn't just important for physical fitness – it can also help children do better in school.
Researchers believe this is because exercise improves children's overall satisfaction with their lives, which makes them more likely to engage with their teachers and helps them focus better on their homework. It also teaches them how to stay motivated when working towards a specific goal.
3. Reduced Risk of Disease
Just like regular exercise helps adults improve their heart health, it also helps children reduce the risk of cardiovascular disease and other conditions.
Children who engage in physical activity and consume healthy diets are less likely to develop cardiovascular disease and be diagnosed with high blood pressure.
Exercise can also help reduce children's risks of cancer and type 2 diabetes.
4. Better Weight Management
As you may be able to guess, regular exercise can prevent obesity and help children maintain healthy weights.
In a study done on schoolchildren in the UK, researchers discovered that physical activity has positive outcomes on weight, waist circumference, and body mass indices (BMI).
Another study done by researchers in Turkey found that getting kids started in physical activity from a young age can help them maintain a healthy body composition as their bodies change and grow.
5. Improved Confidence and Mental Health
There aren't many studies showing the long-term benefits of exercise on self-esteem and mental health in children, but some research shows a positive correlation between exercise and higher levels of self-confidence in children as young as 3.
Furthermore, some studies suggest that exercise can be used for the treatment of depression and anxiety in children.
How Much Exercise Do Kids and Teens Need?
The recommendations for physical activity for children and teens is slightly different than it is for adults. Adults need to get at least 150 minutes of moderate-intensity activity per week, but children and teens need at least 60 minutes of moderate-intensity activity every day.
This is because exercise is essential for the development of fine motor skills and strong bones and muscles.
But while most children and teens should be exercising every day, most of that should come from cardio activities such as running or swimming. Two days a week should be dedicated to lifting weights.
There is some stigma around the topic of children and lifting weights, but as I'll discuss in the following section, resistance training is beneficial for kids and teens.
Is Lifting Weights Dangerous for Children and Teens?
The belief that lifting weights is dangerous for children came about from old research studies claiming that lifting weights can damage a child's or teenager's growth plates and that strength training is ineffective for children until they have enough testosterone to stimulate muscle growth.
However, additional research has revealed that injuries that occur in teenagers from strength training are due to improper use of equipment, using weights that are too heavy, and working out without being supervised by an adult.
Furthermore, recent research shows that strength training in preadolescent children produces significant improvements in muscular strength and fine motor skills.
Key Takeaway: As long as your child is lifting weights under the supervision of an adult or qualified personal trainer who can teach them proper form, there likely won't be any negative consequences. Children as young as 7 can start resistance training and reap a ton of benefits from it.
7 Best Gyms That Allow Kids and Teens
1. Planet Fitness
Minimum age requirement: 13 to sign up with a parent or legal guardian; 15 to work out unsupervised with a waiver signed by a parent or legal guardian
Membership discounts for minors? No (but teens aged 15-18 can work out for free from May 15 through September 1).
Planet Fitness is ideal for teens to establish a routine and get started with a fitness regimen. It's affordable and beginner-friendly, so it's a good option for teens to learn how to act in a gym environment.
For the past several years, Planet Fitness has even been offering free memberships to teenagers aged 15 to 18 from May 15 through September 1.
Planet Fitness doesn't have barbells or very heavy dumbbells. I normally consider this a huge drawback, but this isn't necessarily a bad thing for a teenager who doesn't have any training experience. They can use some machines and light dumbbells to get used to working out and won't be tempted to try to lift weights that are too heavy for them.
One thing to be mindful of is that Planet Fitness is not very tolerant of people making loud noises in the gym, whether they're grunting or making a lot of noise when using the equipment. If you think your teen isn't mature enough not to goof off in the gym, you'll need to keep a close eye on them.
Learn more about Planet Fitness in my full Planet Fitness review.
2. YMCA
Minimum age requirement: Varies; memberships for kids as young as 6 months are available, but children have to be 15-16 to work out unsupervised
Membership discounts for minors? Cheaper memberships available for youth
The YMCA is another excellent gym for kids and teens. It has membership options for kids as young as 6 months and family membership options. Most YMCA affiliates have free weights, selectorized machines, cardio machines, and amenities like swimming pools and basketball courts, so your child can try a variety of exercises.
The YMCA is also a family-friendly organization, and your teen is likely to see other young people using the gym or doing other activities at the facilities. This can ensure they're not turned off from working out because they don't want to be surrounded by adults or senior citizens.
Signing up your teen for the YMCA also grants them access to camps, youth sports leagues, and performing arts programs. Being exposed to multiple activities can help them find something they're passionate about and meet other kids their age.
Learn more about the YMCA in my full YMCA review.
3. 24 Hour Fitness
Minimum age requirement: 12; whether or not adult supervision is required varies by location
Membership discounts for minors? No (though high school students can go to 24 Hour Fitness for free during the summer months)
24 Hour Fitness has a large assortment of cardio machines, free weights, and selectorized machines that kids can use. Children and teens can also take advantage of the many amenities 24 Hour Fitness offers, such as the basketball courts, pools, and group classes.
During the summer months, high school children can even use 24 Hour Fitness's facilities for free.
If you sign your child up for a membership at any other time of the year, you have to pay the same rate for them that you'd pay as an adult (which starts at $35 per month, depending on the location).
24 Hour Fitness allows children between the ages of 12 and 17 to work out without adult supervision, though some locations do require children to be accompanied by an adult. A parent or legal guardian must have signed a membership agreement along with the child who wants to use the facilities.
Kids under the age of 12 aren't allowed unless they're in the Kids Club (a childcare service that 24 Hour Fitness offers) or participating in a youth program at the gym.
Learn more about 24 Hour Fitness in my full 24 Hour Fitness review.
4. Gold's Gym
Minimum age requirement: 12 (must be accompanied by an adult)
Membership discounts for minors? Yes, family add-ons available for discounted rates (varies by location)
Gold's Gym is known as a bodybuilding gym, but it's welcoming to people of all skill sets and ages, including children and teens. An adult must join and sign a membership agreement, and then you can add a child to your plan for a discounted rate.
Exact prices vary by location, but adding a minor can cost as little as $10 more per month. A regular membership can cost $54 per month or more depending on the location, so this is a huge savings!
Children between the ages of 12 and 16 must be accompanied by an adult, but they can start working out on their own once they turn 17. A parent or legal guardian must also sign a membership agreement on behalf of the minor.
Gold's Gym has a plethora of cardio and strength training equipment, as well as basketball courts, boxing rings, group classes, and yoga studios. This gives teens who are just starting a fitness journey plenty of options to choose from as they experiment with different types of workouts until they find one they enjoy.
Learn more about Gold's Gym in my full Gold's Gym review.
5. Life Time Fitness
Minimum age requirement: Varies; 16 at most locations to work out unsupervised and 12 to work out with adult supervision. Waivers signed by a parent or legal guardian are also required for children under 16.
Membership discounts for minors? Children aged 3 months to 13 years can be added to a plan for 25% or more off the cost of an adult membership. Junior memberships are also available at some locations.
At Life Time Fitness, you can add children as young as 3 months to your monthly plan. Some locations also offer junior memberships, though they can only be added to an adult membership plan.
Life Time Fitness is great for kids and teens because there are a ton of sports and activities they can participate in, including basketball, swimming, and rock climbing. There are kids studio classes for children ages 3-8 and daycare, sensory classes, and story time for kids 3 and under.
It's an excellent gym where children of all ages can learn the importance of exercise and see how much fun it can be.
Learn more about Life Time Fitness in my full Life Time Fitness review.
6. Crunch Fitness
Minimum age requirement: 13-16 (varies by location)
Membership discounts for minors? No
Crunch Fitness is an excellent gym for children and teens because it has a bright and energetic atmosphere, which gives off a youthful vibe.
At most locations, you have to sign up your child with their own membership instead of adding them to your plan. Policies about children vary by location, but most clubs allow teens 13 and older to work out with adult supervision.
Crunch Fitness has cardio machines, free weights, selectorized machines, and turf areas. Teens can also take group classes that are led by positive, motivating instructors. If your kid is self-conscious about working out in front of other people or too busy to get to the gym because of schoolwork or other activities, they can stream classes from home.
Learn more about Crunch Fitness in my full Crunch Fitness review.
7. Equinox
Minimum age requirement: 15 to workout with adult supervision
Membership discounts for minors? No
Equinox doesn't allow member add-ons, so you'll have to purchase a separate membership for your child, and that can run you another $200 or more per month. But it has plenty of cardio and strength training equipment, yoga studios, pools, and basketball courts at some locations, so kids can choose from a variety of workouts.
Teens who are at least 15 are allowed to work out as long as an adult is with them.
Equinox also offers hundreds of classes per week that teens may enjoy taking. The classes are taught by fun, engaging instructors, and that can help a teen stay motivated to work out.
With a membership, your child can also stream classes virtually, which is a great feature for teens with busy schedules or those who don't have transportation options to get to the gym.
Learn more about Equinox in my full Equinox review.
Tips for Keeping Your Child Safe and Happy While Working Out
As I discussed earlier, there's nothing wrong with letting kids work out as long as they're using equipment properly and not pushing themselves past their limits. But beyond safety, happiness should also be a concern since your child will be more likely to stick with a workout routine if they genuinely enjoy it.
Below are 5 tips for keeping kids both safe and happy while working out:
Don't let them work out unsupervised
Ask for help from a coach or personal trainer
Make sure they eat enough
Help them find an activity they enjoy
Don't make negative comments about their body
1. Don't Let Them Work Out Unsupervised
There's a reason why gyms don't allow kids under certain ages to work out without adult supervision. Teens don't always have the best judgment and tend to think they're invincible. This is what can lead to the injuries that make people believe working out is dangerous for children.
As I explained above, most gyms require a parent or legal guardian to supervise their child on the gym floor. They can also work out with a qualified personal trainer if you can afford one for your child.
However, even if you find a gym that doesn't require adult supervision for children, I recommend keeping a close eye on your kid to ensure they're using machines properly, lifting with proper form, and not trying to lift weights that they're not capable of lifting.
2. Ask for Help from a Coach or Personal Trainer
You may have found a workout split that works for you and gives you the results you want, but that same routine may not work for your child, especially if he or she has different goals than you.
It may be frustrating to feel like you don't know what's best for your child, but if you're not sure how to get them safely started on a workout regimen, don't be afraid to ask for help. This is especially important if your child is normally sedentary because you don't want them to do too much too soon.
A qualified personal trainer at the gym or a strength and conditioning coach can work with you and your child to create a workout plan that's enjoyable, safe, and effective for someone who's still growing and developing.
To find out which gyms are best for personal training, check out 9 Best Gyms With Trainers (And, How Not To Get Ripped Off).
3. Make Sure They Eat Enough
It's important to instill good nutritional habits in teens when they start working out. Not only will they need fuel for their workouts, but they'll also need enough food to support their growth and any other sports or activities they may be involved in.
It's recommended that active teenage girls eat at least 2,000 calories and active teenage boys eat at least 2,600-2,800 calories a day. But you don't need to worry about making sure they're hitting these exact calorie goals. Calorie counting can lead to disordered eating habits in teens.
It's more important to make sure they're eating at least 3-4 well-rounded meals per day with a protein source, a carb source, and a fat source at each meal.
Making sure they have access to healthy snacks like Greek yogurt with fruit and hummus with vegetables in between meals can help ensure they consume enough calories and get enough vitamins and minerals each day.
If you notice that your child is struggling with their diet, it's best to get help from a registered dietitian.
4. Help Them Find an Activity They Enjoy
Getting your child to work out at all is great, but it's also important to help them find a workout routine they enjoy. Forcing them to do something they don't want to do will likely instill negative feelings towards exercise and make them less likely to stick with it.
You may love powerlifting, for example, but your teen may prefer cycling or running. Plus, teens long for independence and don't like being told what to do. Give them control over their workouts by encouraging them to try different things until they find something they like.
5. Don't Make Negative Comments About Their Body
Teens don't always have high self-esteem and are under a lot of pressure from peers and the media to look a certain way. It won't help their self-confidence if you keep telling your child they need to exercise to lose weight.
Even if your child is overweight, you don't want them to resent their workouts or view exercise as only something that should be done to achieve an end goal (i.e., to lose weight).
This is part of the reason why it's important for your child to find an activity they enjoy, as I discussed above. It will help them view exercise as something fun rather than a form of punishment.
Furthermore, one of the best ways to show your child the importance of working out is to be a role model yourself. If you're not already doing so, consider starting a workout routine of your own. Even if your child doesn't want to work out with you, seeing you make exercise a priority can motivate them to do the same.
Other Gym Membership Resources
---
About The Author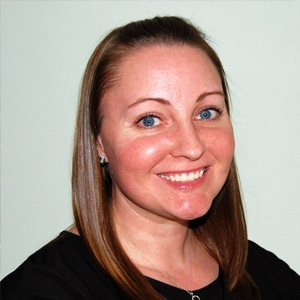 Amanda Dvorak is a freelance writer and powerlifting enthusiast. Amanda played softball for 12 years and discovered her passion for fitness when she was in college. It wasn't until she started CrossFit in 2015 that she became interested in powerlifting and realized how much she loves lifting heavy weights. In addition to powerlifting, Amanda also enjoys running and cycling.