Planet Fitness and 24 Hour Fitness are two large chain gyms in North America, but each one caters to different types of gym-goers. I worked out at each one recently to compare the two, and one clearly come out as the winner.
So, is Planet Fitness or 24 Hour Fitness a better gym? I would recommend 24 Hour Fitness over Planet Fitness to most people. It has better equipment, more laidback rules, and offers a better training environment. It's more than double the price of a Planet Fitness membership, but the extra cost is worth it for people who are more serious about fitness.
Gym memberships aren't always easy to get out of, so it's important to do your research to make sure you're joining the one that will best help you reach your goals. In this article, I'll review how Planet Fitness and 24 Hour Fitness stack up against each other so you can make a confident decision about which one will suit you best.
Planet Fitness Overview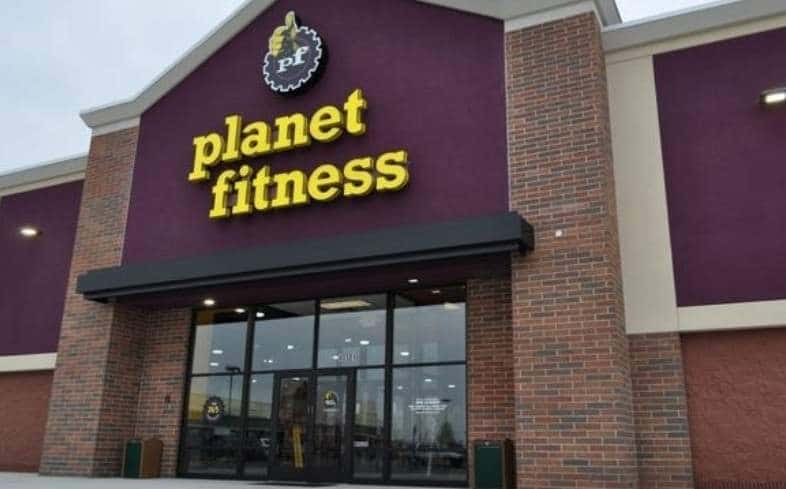 Planet Fitness is one of the most recognizable chain gyms in the US thanks to its bright purple and yellow color scheme and quirky advertisements. And with more than 2,000 locations, it's hard to drive anywhere without coming across a Planet Fitness gym.
Many people are attracted to Planet Fitness because of its affordable memberships and seemingly judgment-free atmosphere. However, it leaves much to be desired if you care at all about getting stronger and actually making any significant progress in the gym.
I tend to be critical of Planet Fitness, but it isn't really that bad for certain groups of people. If you're just trying to stay in shape and want to do so without spending a lot of money, Planet Fitness is a good choice. It's also suitable for older individuals, beginners, and anyone who easily gets intimidated in the gym.
Pros
Black Card members can use their membership at any location
Black Card members can get discounts at Reebok.com
Free Wi-Fi available inside the gym
Cons
No barbells, plates, or heavy dumbbells
Not a very welcoming environment for experienced gym-goers
Check out my full review of Planet Fitness here.
24 Hour Fitness Overview
Having been around since the 1980s, 24 Hour Fitness has an established history as a top franchise gym in the US. Despite having only about 300 locations across 11 states, it's the second-largest chain gym in terms of revenue.
As the name implies, 24 Hour Fitness is a gym where you can work out 24 hours a day. This combined with its wide selection of equipment, group classes, and qualified personal trainers make it a great gym for beginners and experienced gym-goers alike.
Pros
High-quality equipment, including barbells and bumper plates from Eleiko and Rogue
Members can use their memberships at Goodlife Fitness and Energie Cardio in Canada
Short-term memberships available
Good selection of amenities, including saunas, pools, basketball courts, and juice bars
Qualified, knowledgeable personal trainers
Cons
Only a few hundred locations in the US
Cleanliness is not the best at some locations
Check out my full review of 24 Hour Fitness here.
Planet Fitness vs 24 Hour Fitness: 10 Differences
Even though 24 Hour Fitness is the clear winner, Planet Fitness does come out on top in a few areas. Let's take a look at how the two gyms compare when it comes to 10 of the most important things you should consider when joining a gym.
1. Cost
While it's important to consider a gym's monthly fees when looking for one that fits your budget, you'll also need to consider initiation fees, taxes, and whether or not the gym has additional fees for things like an access card or key fob. All of those extras can add up and can make the cost of your membership more expensive than it initially appears.
Planet Fitness
Planet Fitness memberships cost $10/month plus taxes for a Classic membership and $22.99/month for a Black Card membership. With both plans, you have to pay an annual fee of $39. You only have to pay an initiation fee with the Classic plan, but it's often discounted for just $1.
24 Hour Fitness
24 Hour Fitness's pricing structure is a bit confusing. You can choose to pay monthly for anywhere from $35 to $56.99 per month depending on the location, or you can get a small discount if you're willing to pay for a two-year membership in full.
24 Hour Fitness also has different pricing tiers for memberships that grant you national, regional, or single-club access. A $49 annual fee is required with most memberships.
The Winner
Planet Fitness's prices are hard to beat, so it's an ideal option for anyone who is looking to save money on a gym membership.
2. Contract Length
Knowing what kind of contracts your preferred gym offers is important so you can understand what kind of commitment you're making. It's not uncommon for gyms to offer both annual and month-to-month contracts, but some only offer one or the other.
Planet Fitness
Planet Fitness's Classic membership is month-to-month while its Black Card plan requires an annual commitment.
24 Hour Fitness
24 Hour Fitness has month-to-month contracts as well as one-year and two-year plans. If you're only looking for a short-term membership, you can also buy a one-week, one-month, or three-month contract.
The Winner
24 Hour Fitness wins because it offers flexible, short-term memberships in addition to its standard month-to-month and annual contracts.
3. Equipment
Gyms vary pretty significantly in the types of equipment they offer. Some gyms have top-of-the-line machines while others have more basic pieces. As well, some gyms cater more to a strength training crowd while others cater more towards people who prefer cardio workouts.
As such, you'll need to consider what kind of equipment your preferred gym has available so you can make sure you'll be able to do the workouts you enjoy.
Planet Fitness
Planet Fitness has a huge selection of cardio equipment, but it doesn't have a lot of strength training equipment. There are rows and rows of treadmills, bikes, ellipticals, and some strength machines, but there are no barbells, plates, squat racks, or lifting platforms.
However, there are a few benches, EZ curl bars, and fixed straight bars at almost all locations. There are dumbbells as well, but you'll be lucky to find any heavier than 60-80lbs.
24 Hour Fitness
24 Hour Fitness has a large selection of cardio equipment, but it also has cable machines, hack squat machines, leg press machines, and a variety of other strength machines for the upper and lower body.
It also has barbells and bumper plates from Rogue and Eleiko, trap bars, dumbbells, EZ curl bars, and fixed barbells. Most locations have at least two squat racks and deadlift platforms.
Many 24 Hour Fitness locations also have functional fitness areas with tires, medicine balls, slam balls, plyo boxes, battle ropes, TRX bands, sleds, and tires.
The Winner
24 Hour Fitness is the winner, hands down. In addition to having more strength training equipment, it also has a huge selection of functional training equipment, so it suits a wider variety of training goals.
4. Atmosphere
Finding a gym with a supportive, welcoming environment is important. A gym with a positive environment will make it easier for you to stay motivated because you won't dread having to go there.
It's also a good idea to evaluate what kind of people attend a gym so you can ensure you're training with individuals who share similar goals as you.
Planet Fitness
At Planet Fitness, you'll likely be surrounded by beginners or people who like to stay in shape but don't care about being the strongest ones in the gym. Because of its lack of strength equipment, it's not an ideal gym for people who like to lift heavy.
Planet Fitness is also known for the infamous lunk alarm that the staff will set off if they think you're doing anything that can intimidate other members. I've heard that not all locations actually use it, but the thought of it alone can be off-putting if you're afraid of being embarrassed in the gym.
24 Hour Fitness
24 Hour Fitness attracts a crowd that's more serious about training, although it is a safe space for beginners and casual gym-goers.
It caters more towards powerlifters and weightlifters because of the number of lifting platforms and amount of barbells and bumper plates it has. However, anyone who's interested in cardio, functional fitness, or group training will fit in there just as easily.
The members at 24 Hour Fitness tend to keep to themselves, so it's also a good gym for anyone who prefers to train by themselves and isn't interested in making friends at the gym.
The Winner
Even though 24 Hour Fitness doesn't have a community-driven atmosphere, it's more welcoming of people of all experience levels. There's also no gimmicky lunk alarm, which is a huge plus.
5. Gym Policies
All gyms have rules, but some are stricter than others. Before you decide which gym to join, you'll want to make sure you understand all of its policies to ensure you don't commit a faux pas as you're working out.
Planet Fitness
Planet Fitness has some unusual rules for a gym. Because it tries to maintain a non-intimidating environment, it doesn't allow revealing clothing such as crop tops or booty shorts. I've also heard of some locations prohibiting their members from doing exercises like overhead presses. You also can't use chalk or drop your weights.
However, Planet Fitness does have a good guest policy. If you have a Black Card membership, you can bring an unlimited number of guests with you per month.
Planet Fitness's cancellation policy also isn't that bad. If you have the Classic month-to-month plan, you can cancel at any time. If you have a Black Card membership and want to cancel early, you just have to pay a $58 cancellation fee. However, you have to fill out a cancellation form in person to submit your request.
24 Hour Fitness
24 Hour Fitness has pretty lenient rules when it comes to using chalk and dropping weights. Powdered and liquid chalk are both allowed, and you can drop weights from overhead if you're using bumper plates and lifting on a platform. There is no strict dress code, but you aren't allowed to lift barefoot.
24 Hour Fitness allows its members to bring guests who are 18 or older. Each guest is free the first time you bring them, but you'll have to pay a small guest fee if you want to bring the same person with you a second time.
If you want to cancel your membership, you have to bring a written letter to your primary location or send it via certified mail. There are no cancellation fees.
The Winner
24 Hour Fitness has better policies all-around, so go with that gym if you want to be able to do whatever lifts you want and not have to pay a cancellation fee if you want to terminate your membership.
6. Group Classes
Most chain gyms have group classes, but the offerings aren't the same at each gym. Some gyms also have small group training sessions, but they don't always provide the same fun workout experience as a group class. If you know you'll want to take group classes, you'll have to make sure your preferred gym has the ones you're interested in.
Planet Fitness
Planet Fitness doesn't have traditional group classes like Zumba or kickboxing. Instead, it has small group training sessions called [email protected] There are three types of [email protected] classes:
Orientation classes for beginners who want to learn how to use all the equipment at the gym
Express circuit training sessions for anyone interested in a quick, full-body workout
Classes that target specific muscle groups such as legs and shoulders
24 Hour Fitness
24 Hour Fitness has a good selection of classes that includes yoga, barre, Pilates, Zumba, spin, Body Pump, and strength classes. However, each location offers different classes. Class times are also limited, and some classes aren't offered every day.
The Winner
Even though it has a limited number of daily classes, 24 Hour Fitness has a better overall selection and will be a better fit for anyone who enjoys group fitness.
7. Amenities
Amenities may not be important to you if you just want to be able to work out and go home. But many people also like being able to shower at the gym or recover in the sauna after training, so it's important to find a gym that offers amenities you know you'll use often.
Planet Fitness
At Planet Fitness, showers and lockers are available for all members. It also has tanning booths, red light therapy, massage chairs, and smoothie bars. However, in order to keep its prices low, it doesn't have basketball or racquetball courts, pools, saunas, or childcare.
24 Hour Fitness
24 Hour Fitness has pools, basketball courts, racquetball courts, and saunas. It also offers childcare, and most locations have juice bars or pro shops. Showers and locker rooms are available as well.
The Winner
24 Hour Fitness and Planet Fitness offer a similar number of amenities even though the actual services vary. It's a tie between them, so you'll have to decide whether things like swimming and playing basketball or tanning and massage chairs are more important to you.
8. Personal Training
Personal trainers are excellent resources for people who need guidance when it comes to working out. But not all personal training experiences are the same at every gym, and personal training packages can be expensive.
On top of that, not all personal trainers are good at their jobs, so it's important to evaluate the qualifications of the trainers at your gym if you're interested in personal training.
Planet Fitness
Planet Fitness has certified personal trainers, but they won't give you one-on-one attention or coach you through your workouts. They're available for free consultations or if you need help with the machines, but they won't provide you with the accountability or support you'd find in personal trainers at other gyms.
24 Hour Fitness
24 Hour Fitness requires its personal trainers to have at least one year of training experience, so you'll be working with someone that has some experience in the industry. They also have to have NASM, ACE, or other similar certifications, though they don't have to have college degrees in exercise science or kinesiology.
Costs vary by location, but you can expect personal training sessions to start at around $85/hour and go up to $97.50/hour. Packages with four sessions each are also available.
The Winner
For more hands-on personal training, go with 24 Hour Fitness. You'll have to pay a lot, but they'll give you more attention than the trainers at Planet Fitness will.
9. Locations
It may not matter to you if your gym only has one location close to where you live or work, but joining a gym with multiple locations can be a good thing. You never know when you'll have to be out of town and may want to get a workout in while you're away.
And if you wind up not liking the location you joined, you may be able to just attend another club instead of having to cancel your membership.
Planet Fitness
Planet Fitness has over 2,000 locations in the US, Canada, the Dominican Republic, Mexico, Panama, and Puerto Rico.
If you have a Black Card membership, you can use it to visit any location in any country.
24 Hour Fitness
24 Hour Fitness has about 300 clubs in the US, which are located primarily on the east and west coasts. Some membership plans allow you to visit any club in the country, but other plans only allow you to visit other locations within 50 miles of your primary club.
24 Hour Fitness also has partnerships with Goodlife Fitness and Energie Cardio, two chain gyms in Canada. You can use your 24 Hour Fitness membership at either Canadian gym.
The Winner
With thousands of locations, you can't go wrong with Planet Fitness if you want to be confident that you can find a club anywhere you travel in the US or its surrounding countries.
10. Hours of Operation
It's not uncommon for gyms to be open as early as 5AM and stay open until 11PM. Some gyms make it even more convenient for you to work out whenever you want by staying open 24 hours a day. It's important to look at a gym's operating hours before you sign up so you can make sure you'll be able to work out at the times that work best for you.
Planet Fitness
The majority of Planet Fitness locations are open 24/7. The ones that aren't are usually open at 5AM and stay open until 10 or 11PM.
24 Hour Fitness
Almost all 24 Hour Fitness locations are open 24/7. I know of a few locations in NJ that follow blue laws, which prevent certain businesses from being open on Sundays. In many cases, these businesses are also not allowed to remain open 24 hours a day.
However, locations like these are few and far between.
The Winner
It's a tie since the majority of locations at both gyms are accessible 24/7.
Who Is Planet Fitness For?
Planet Fitness is a good gym for:
Beginners
People who don't care about lifting heavy
People who are looking for an inexpensive gym membership
People who travel around the US and other North American countries a lot
Who Is 24 Hour Fitness For?
24 Hour Fitness is a good gym for:
Powerlifters and Olympic weightlifters
People who want to work with a personal trainer
Anyone who is interested in playing basketball or swimming
People who are interested in functional fitness
Other Gym Comparisons With Planet Fitness and 24 Hour Fitness
24 Hour Fitness vs LA Fitness
---
About The Author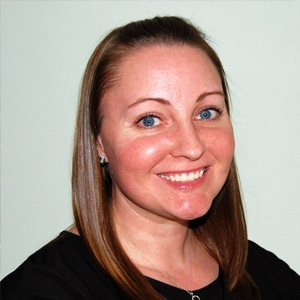 Amanda Dvorak is a freelance writer and powerlifting enthusiast. Amanda played softball for 12 years and discovered her passion for fitness when she was in college. It wasn't until she started CrossFit in 2015 that she became interested in powerlifting and realized how much she loves lifting heavy weights. In addition to powerlifting, Amanda also enjoys running and cycling.