Anytime Fitness and Planet Fitness are two of the largest chain gyms in the US, but there are a lot of differences between the two in terms of amenities, equipment, and the overall gym atmosphere.
I visited each gym recently to test them out, and one is far superior to the other.
So, is Anytime Fitness or Planet Fitness a better gym? Anytime Fitness is a better option for most people. It's good for beginners and experienced gym-goers as well as casual powerlifters, bodybuilders, and CrossFitters. Planet Fitness is good for beginners as well, but you'll outgrow it quickly. You won't make a lot of progress there if you have strength-based goals.
Keep reading to find out why I recommend Anytime Fitness over Planet Fitness.
Anytime Fitness Overview
Anytime Fitness is a 24-hour gym where members can work out at any time of the day. Its facilities are small, but they have a good selection of cardio and strength machines, free weights, and functional training equipment. No matter your goals or preferred method of training, you can get in an effective workout at Anytime Fitness.
Anytime Fitness gyms have close-knit communities. Many clubs have challenges and events throughout the year so members can interact with each other and stay motivated. Members tend to become close friends with each other, which is good for anyone who likes to have a strong support system.
With more than 4,500 locations all over the world that you can visit 24/7, it's one of the most convenient gyms for frequent travelers and people with busy schedules.
Pros
Accessible 24/7
You can use your membership at any location once you've been a member for 30 days
Positive, welcoming environment
Ideal for both beginners and experienced gym-goers
Personal trainers have a good reputation
Cons
Membership plans are expensive
Use of chalk and dropping weights are not allowed at most locations
Check out my full review of Anytime Fitness here.
Planet Fitness Overview
Anytime Fitness vs Crunch
Planet Fitness is a budget-friendly gym that aims to provide a judgment-free, non-intimidating environment. Everyone is welcome there — as their slogan says. Well, everyone except for powerlifters, bodybuilders, CrossFitters, and anyone who's been working out for longer than a few months.
Planet Fitness doesn't have any barbells or heavy dumbbells. There are no squat racks or deadlift platforms. Planet Fitness doesn't even allow its members to do overhead presses, which is one of the most basic strength movements you can do.
Making too much noise, using chalk, and carrying around large bottles of water are no-nos at Planet Fitness. Doing anything that the employees consider intimidating to other members can result in them ringing the lunk alarm, so it's not ideal for people who like to lift weights.
However, if you're just looking for a place where you can run on a treadmill and lift some light dumbbells, Planet Fitness is an okay gym. It's ideal for people who are just getting started with fitness and individuals who aren't interested in strength training.
Pros
Free Wi-Fi
You can use your membership at any location if you're a Black Card member
Affordable membership plans
No hidden fees
Black Card members get discounts at Reebok.com
Cons
No barbells, squat racks, or deadlift platforms
Dumbbells only go up to 50lbs
Chalk is not allowed
Check out my full review of Planet Fitness here.
Anytime Fitness vs Planet Fitness: 10 Differences
As I mentioned earlier, Anytime Fitness and Planet Fitness are very different from one another. Let's review how the two gyms stack up when comparing their costs, features, and policies.
1. Cost
One of the most important things to consider when deciding between two gyms is cost. Not only should your gym membership fit within your budget but it should also provide enough value to justify the amount of money you pay for it.
Anytime Fitness
The cost of an Anytime Fitness membership varies by location. Where I live in NJ, most clubs cost between $27 and $30 plus taxes every two weeks.
In addition to the bi-weekly cost, Anytime Fitness has high startup costs. When you first join, you have to pay the equivalent of two weeks' worth of dues, a $99 initiation fee that's used for administrative and onboarding costs, and $25 for your key fob.
If you've never been a member of Anytime Fitness before, you can sign up for a free seven-day trial to see how you like the gym before you officially join.
Planet Fitness
Planet Fitness has two membership plans: Classic and Black Card. The Classic plan costs $10/month plus taxes while the Black Card costs $22.99/month.
With both memberships, you'll have to pay an annual fee of $39. You also have to pay an enrollment fee, but if you join during a promotion, it can cost as little as $1.
Planet Fitness offers free one-day passes for new members.
The Winner
At less than $25/month for either membership, Planet Fitness wins the cost category.
Just keep in mind that you get what you pay for. As you'll see, you'll have to sacrifice a lot if you want to keep your expenses low by joining Planet Fitness.
2. Contract Length
When you join a gym, it's important to be aware of how long its contracts are for. You don't want to be locked into a long-term contract if you'll only be living near your gym temporarily. You also don't want to be stuck with a contract that's impossible to get out of if you end up not liking the gym.
Anytime Fitness
The length of a membership at Anytime Fitness varies by location. Some only offer 12- and 24-month plans while others offer both term contracts and month-to-month contracts.
Planet Fitness
Planet Fitness's Classic plan is month-to-month while a Black Card membership requires a 12-month commitment.
The Winner
Planet Fitness beats out Anytime Fitness ever so slightly since its contract lengths are the same at every location.
However, if you're considering an Anytime Fitness membership but don't want to sign a long-term contract and your club doesn't offer month-to-month plans, I recommend speaking to a manager to see if they can work something out for you.
3. Equipment
Before you join a gym, you should get a feel for what kind of equipment it has and whether or not it will help you achieve your goals. You don't necessarily need to find a gym with the fanciest equipment, but whichever gym you join should have enough equipment to suit your preferred style of training.
Anytime Fitness
Anytime Fitness has treadmills, stationary bikes, ellipticals, Rogue Echo bikes, and rowers. Most clubs have functional training areas with TRX bands, battle ropes, kettlebells, tires, plyo boxes, medicine balls, and slam balls.
Depending on the location, you should be able to find at least two squat racks or power cages at Anytime Fitness. You'll also find several benches, and some locations have BandBell barbells and safety squat bars.
Deadlift platforms aren't available at all clubs, but you can deadlift on the gym floor or in the functional training area without any issue.
Planet Fitness
Planet Fitness has rows and rows of cardio machines and quite a few resistance machines, but it doesn't have Olympic barbells, plates, or dumbbells that are heavier than 50lbs. You also won't find squat racks or deadlift platforms.
The equipment it does have is high-quality and well-maintained, but the lack of strength equipment is a huge drawback.
The Winner
Anytime Fitness doesn't have the same quantity of cardio or resistance machines as Planet Fitness, but it has barbells, plates, and heavy dumbbells. It wins the equipment category since you can do pretty much any kind of workout there.
4. Atmosphere
The overall atmosphere of a gym can make or break it. It's important to find a gym that not only makes you feel welcome but has other members who share similar goals as you.
Anytime Fitness
Anytime Fitness has a positive, welcoming environment. The members are very friendly towards each other, and both the members and the staff are willing to offer a spot or help you with the equipment if you need it.
People from all different age groups and fitness backgrounds go to Anytime Fitness, so you shouldn't feel self-conscious even if you've never been inside a gym before.
Planet Fitness
Despite its claims that it's a judgment-free zone where everyone is welcome, Planet Fitness is quite the opposite of that. Unless you only like to run on the treadmill or lift light dumbbells, you'll feel out of place there.
Planet Fitness is one of the only gyms where I felt uncomfortable working out. Some of the other members didn't respect my personal space, which was unnerving. I also got the sense that its member base hasn't caught on to the fact that women belong in the weight room just as much as men do.
The Winner
Anytime Fitness's atmosphere is friendlier and more accepting than Planet Fitness's. As a whole, Anytime Fitness is more welcoming to members with all kinds of training goals and fitness backgrounds.
You'll see people who are serious about their workouts there, but they won't judge you if you're new or if you prefer different training methods than they do.
5. Gym Policies
When trying to decide between two gyms, you should make sure you understand their rules, especially when it comes to canceling a membership. Many gyms have similar cancellation policies, but some of them have their own set of instructions to follow.
Most gyms also have rules in place that are meant to protect the safety of their members, but some of these rules (for example, no dropping weights) can be prohibitive depending on how you like to train.
Anytime Fitness
Anytime Fitness's policies when it comes to chalk, dropping weights, and grunting vary by location. The club I visited recently didn't allow chalk or dropping weights and wasn't too open-minded about grunting. I've heard that other locations are more flexible about these things, though.
Aside from that, Anytime Fitness is pretty flexible. Members are allowed to bring guests, and in many cases, you can transfer your membership to another individual. There are no strict dress codes, but members are expected to use common sense and wear gym-appropriate clothing.
Canceling an Anytime Fitness membership isn't difficult, but it is inconvenient. You'll have to provide 30 days' notice and submit a letter in person or via certified mail. Members with term contracts have to pay a cancellation fee of $150 and may also have to pay for any unused time left on their contracts.
Planet Fitness
Planet Fitness doesn't allow chalk, dropping weights, or grunting. I've even heard of members at some locations complaining if you accidentally make too much noise when you're using a machine. You're also not allowed to just work out in a crop top or sports bra, and shorts that are too short are frowned upon.
Planet Fitness has a decent guest policy, though. Black Card members are allowed to bring guests at any time, and you can bring the same guest with you multiple times. However, you can't transfer a membership to another person.
Planet Fitness's cancellation policy is similar to that of other gyms. Members with month-to-month plans can cancel at any time without having to pay a fee. Black Card members who want to cancel before the initial 12-month period is over have to pay a $58 cancellation fee.
You can only cancel by visiting the gym and filling out a cancellation request form at the front desk.
The Winner
Anytime Fitness and Planet Fitness are pretty much even. Anytime Fitness is a little more lenient with some of their policies, but Planet Fitness's cancellation fees are cheaper.
If you're looking for a gym where you don't have to be afraid to make some noise while you work out, I'd go with Anytime Fitness. But if you're worried about having to pay high cancellation fees in case you want to end your membership, I'd recommend Planet Fitness.
6. Group Classes
Many people are motivated by the high energy and encouraging instructors in a group fitness class. The types and quantities of classes that are available at each gym vary, though.
Anytime Fitness
Anytime Fitness has signature team fitness classes that cater to different training backgrounds and goals. There are three different options for these classes:
Base is an entry-level class where members can establish a baseline of their current fitness levels and work on improving their cardiovascular endurance
Burn is a high-energy class that utilizes both strength and cardio movements
Build is a class that focuses primarily on strength- and muscle-building
Some Anytime Fitness locations also offer classes like Zumba, Pilates, and boot camp as well as small group training sessions.
Planet Fitness
Planet Fitness doesn't have group classes. It only has small group training sessions called [email protected]
There are there different types of classes in the [email protected] program:
Orientation sessions that teach members how to use different pieces of equipment
Express circuit sessions that take members through a 30-minute full-body workout
Targeted classes that focus on specific muscle groups such as chest and biceps or legs and shoulders
The Winner
With a larger selection of classes that focus on strength and cardio, Anytime Fitness is the gym to go to if you enjoy group fitness.
7. Amenities
Some people only want a place to work out and don't care about amenities like saunas or pools. Other people are motivated by gym perks that they can use to treat themselves after a workout.
Anytime Fitness and Planet Fitness both include extra amenities with their memberships, but the amenities at Anytime Fitness aren't universal across all locations.
Anytime Fitness
Some Anytime Fitness clubs have amenities that other clubs don't. Depending on where you live, you may be able to find massage chairs, tanning booths, lockers, red light therapy booths, or smoothie bars. But it's possible that your local club won't have any of these.
You also won't find swimming pools, saunas, basketball courts, and childcare services at any Anytime Fitness location.
Planet Fitness
Like Anytime Fitness, Planet Fitness doesn't have pools, basketball courts, saunas, or childcare services.
However, it does have tanning booths, smoothie bars, massage chairs, lockers, and red light therapy booths.
The Winner
Because Planet Fitness has more standard amenities across all of its locations, it beats out Anytime Fitness in this category.
8. Personal Training
Most chain gyms provide personal training services, but the quality of trainers varies at each gym. The cost, length of a personal training session, and amount of sessions you get in a package also vary from gym to gym.
Anytime Fitness
The personal trainers at Anytime Fitness must be certified through an accredited personal training institution. Many locations also require their trainers to have college degrees in kinesiology or exercise science.
Anytime Fitness memberships come with one free consultation with a trainer. Beyond that, personal training sessions start around $25 for 30 minutes and can range anywhere from $30 – $75 for 60 minutes. Some clubs also offer packages of 5, 10, or 20 sessions that can help you save money in the long run.
The trainers at Anytime Fitness will work with you one-on-one and help you create a customized training plan. They can also offer nutritional guidance, teach you how to work around injuries, and show you proper form for the most common strength-based movements.
Planet Fitness
Planet Fitness personal trainers are also required to have certifications from an accredited institution, but they don't need to have college degrees in a related subject area.
Unlike personal trainers at other gyms, the Planet Fitness trainers won't stay by your side while you do your workout. They run the [email protected] classes and you can consult with one to get a customized training program, but you can't schedule one-on-one training sessions with them.
The [email protected] sessions and consultations are free regardless of which membership you have.
The Winner
Despite the fact that you have to pay extra for them, you'll get more individualized attention and more overall value out of the personal trainers at Anytime Fitness.
They'll likely also be more qualified and have more extensive educational backgrounds, which justifies the cost.
9. Locations
How close a gym is to where you live or work as well as the number of locations it has can be a determining factor in deciding which one to join. This is especially important for people who travel a lot and want the ability to go to any club when they're away from home.
It's also important to consider whether or not you have to pay extra to drop in at other gym locations, which can eat into your budget if you have to pay drop-in fees frequently.
Anytime Fitness
Anytime Fitness has more than 4,500 locations in North America, Europe, Asia, and Oceania. Anyone who's been an Anytime Fitness member for at least 30 days can go to any club throughout the world without having to pay an additional fee.
Planet Fitness
Planet Fitness has over 2,000 locations, but the majority of them are in the US. Black Card members are able to visit any location free of charge.
The Winner
Even though you can easily find both Anytime Fitness and Planet Fitness clubs anywhere in the US, Anytime Fitness wins due to its larger international presence.
10. Hours of Operation
If a gym isn't open during times that fit your schedule, you'll never go to it. Fortunately, Anytime Fitness and Planet Fitness both have convenient hours so you can work out whenever you want.
Anytime Fitness
As long as you have your key fob, you can get into Anytime Fitness at any time. Staff members don't work overnight, but there are security cameras throughout the gym to monitor its activity during unstaffed hours.
Planet Fitness
There are a handful of Planet Fitness locations that aren't open 24 hours a day, but most are. Even if your local Planet Fitness isn't open 24/7, you should be able to find one that's open early in the morning and late at night.
The Winner
It's a tie. Even though Planet Fitness has some locations that aren't open 24/7, those are in the minority. If you're a night owl, shift worker, or someone who just wants to avoid crowds, you can access Anytime Fitness and most Planet Fitness locations whenever you want.
Who Is Anytime Fitness For?
Anytime Fitness is a good gym for:
People who are looking for a gym with a family-like atmosphere
People who like to take group classes
Anyone who's interested in one-on-one personal training
Recreational powerlifters, bodybuilders, or CrossFitters
People who frequently travel internationally
Who Is Planet Fitness For?
Planet Fitness is ideal for:
Beginners
People who only want to do cardio
People who are trying to save money
People who want amenities such as tanning booths, massage chairs, or red light therapy booths
Other Gym Comparisons With Anytime Fitness and Planet Fitness
---
About The Author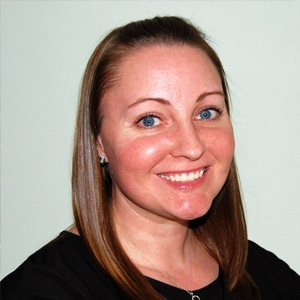 Amanda Dvorak is a freelance writer and powerlifting enthusiast. Amanda played softball for 12 years and discovered her passion for fitness when she was in college. It wasn't until she started CrossFit in 2015 that she became interested in powerlifting and realized how much she loves lifting heavy weights. In addition to powerlifting, Amanda also enjoys running and cycling.