If you've been thinking about joining a gym, Crunch Fitness and Planet Fitness have probably come up in your research. While both gyms are prevalent in the US, there are some significant differences between the two.
So, is Crunch Fitness or Planet Fitness a better gym? Crunch is better than Planet Fitness in almost every way. Planet Fitness doesn't have a lot of strength equipment and doesn't allow you to do certain exercises. I wouldn't recommend it for most people. Crunch is better for people who enjoy strength training, taking group classes, or working with a personal trainer.
When you're getting ready to join a gym and you've narrowed down your options to two choices, you'll need to think about more than just cost or location. Those things are important, but it's also necessary to consider things like gym rules, the overall atmosphere, and what kind of amenities the gym offers.
After reading this article, you'll get a better understanding of the differences between Crunch Fitness and Planet Fitness and you'll be able to decide which gym is a better fit for you.
Crunch Fitness Overview
Crunch Fitness was founded in 1989 and strives to maintain a no-judgment zone. Regardless of your experience level or preferred style of training, you're welcome at Crunch. The same can't be said for other gyms, as you'll see further down in this article.
Crunch Fitness has franchise, signature, and select clubs. The franchise clubs are standard clubs where you'll usually just find workout equipment, group classes, and a small selection of amenities like smoothie bars or massage chairs. The signature and select clubs have pools, basketball courts, towel services, and a larger assortment of classes.
Crunch Fitness currently has more than 300 locations in the US, Canada, and Australia. The majority of them have affordable membership plans, so they're a good fit for anyone regardless of your budget.
Pros
Positive, energetic group instructors
Clean facilities and well-maintained equipment
Lots of cardio and strength equipment
Large selection of group classes
High-quality personal trainers
Cons
Certain amenities are only available at signature and select clubs
Online nutrition program isn't worth it
Click here for my full review of Crunch Fitness.
Planet Fitness Overview
If you watched TV at all in 2011, you probably saw the Planet Fitness commercials with a bodybuilder walking around the gym wearing a ripped shirt and carrying a gallon of water saying nothing but, "I lift things up and put them down!"
While this character was clearly an exaggerated stereotype, he exemplifies the type of person that Planet Fitness doesn't want in its gyms. Planet Fitness claims to be a no-judgment zone that welcomes people of all fitness levels, but that's a bit of a hypocritical statement.
At Planet Fitness, you won't get judged for being a beginner, but you will get judged for being able to lift more than 50lb dumbbells — which is pretty easy for a lot of people after a few months of strength training.
I can appreciate Planet Fitness's desire to make fitness approachable for anyone, but in my opinion, they go a bit overboard. Still, if you're looking for a gym where you can just do some cardio and lift some light weights, Planet Fitness is an okay place. Just don't expect it to be the kind of gym where you'll be able to realize your full potential.
Pros
Black Card members can use their memberships at any location
Black Card members get discounts at Reebok.com
Affordable membership plans
Cons
No squat racks, deadlift platforms, barbells, or bumper plates
Dumbbells only go up to 50lbs at most locations
Click here for my full review of Planet Fitness.
Crunch Fitness vs Planet Fitness: 10 Differences
I know I'm coming across as very critical of Planet Fitness, but it's not all that bad. However, when compared with a gym like Crunch Fitness that has a lot of great things about it, it's clear that Planet Fitness is inferior in many ways.
1. Cost
Cost is one of the first things you should look at when choosing between two gyms. A gym membership is a good investment in your health, but that doesn't mean you need to pick the most expensive one. Even if you have a tight budget, you can find an affordable gym.
Crunch Fitness
The cost of a Crunch Fitness membership varies by location, but it usually starts around $12.99/month for the most basic plan. Higher-level plans can cost around $24.99 or $29.99 per month.
If you go to a signature or select club, memberships can range anywhere from $39.99 to $59.99 per month or more.
Crunch Fitness also has enrollment fees. Depending on what type of membership you get, the fees cost $25 – $75. There is also a $42.99 annual fee with all memberships.
One-day free trial passes are available on Crunch's website.
Planet Fitness
Planet Fitness has two membership plans: Classic and Black Card.
The Classic plan is $9.99/month plus taxes and includes single-club access, free Wi-Fi, and free fitness training. There is an annual fee of $39. If you sign up during a promotion, you can pay as little as $1 for the enrollment fees.
The Black Card membership costs $22.99/month and gives you access to all clubs, guest privileges, and amenities such as tanning booths, red light therapy, and massage chairs. There is no enrollment fee, but you still have to pay the $39 annual fee.
You can get a free one-day pass on the website and use it at most locations to try Planet Fitness before you purchase a membership.
The Winner
Even though some of Crunch's membership plans are only a few dollars more per month than Planet Fitness's, that money can add up over time. Planet Fitness is the gym to go to if you're looking for a budget-friendly place to work out.
2. Contract Length
Before you sign a contract, you should check to see how long of a commitment you need to make. Many gyms have month-to-month plans, but some require one- or even two-year commitments.
Crunch Fitness
The length of the contracts at Crunch Fitness depends on the location and type of plan you purchase. At some locations, all of the membership plans are month-to-month. At others, the base plan is month-to-month while the higher-tiered plans require annual commitments.
Planet Fitness
The Classic membership is a month-to-month plan, but the Black Card membership requires an annual commitment.
The Winner
Since you can find annual and month-to-month plans at both gyms, it's a tie.
3. Equipment
It's important to look at the equipment at your gym before you join. You should make sure there's enough of what you need so you can work out even during busy times, and the equipment should be functional and in good shape.
Crunch Fitness
Crunch Fitness is known for having high-quality equipment, and plenty of it. It has treadmills, ellipticals, stationary bikes, Concept 2 rowers, and step climbers. It also has some unique pieces of equipment like a StairmasterHIIT machine, which is a treadmill with farmer's carry arms attached to it.
Crunch has a large functional fitness area that has TRX bands, kettlebells, agility ladders, Bosu balls, medicine balls, hex dumbbells, punching bags, and battle ropes.
Crunch also has squat racks and deadlift platforms, and you can usually find at least five or six of each at most clubs.
Planet Fitness
Planet Fitness has dumbbells, strength machines, and some preset EZ curl bars and straight bars, but you'll likely find more cardio machines than strength training equipment.
The dumbbells only go up to 50lbs at most locations, but if you're lucky, you can find a club with dumbbells that go up to 75lbs. There are no squat racks, deadlift platforms, Olympic barbells, or plates.
The Winner
Any gym that has dumbbells heavier than 50lbs will beat Planet Fitness. As such, Crunch Fitness is the winner due to its better selection of strength equipment and its assortment of functional training equipment.
4. Atmosphere
Feeling like you fit in at the gym and being surrounded by people who have similar goals as you is important. You don't have to become best friends with the other members, but you should surround yourself with people who can motivate you to continue making progress.
Crunch Fitness
Crunch Fitness has a positive, motivating atmosphere. Even if you don't feel like working out when you first get there, that will change as soon as you walk inside.
You can almost always find other members pushing themselves and training hard, and it's difficult to not pick up on their energy once you start your own workout. The personal trainers and group instructors are also known for their upbeat and supportive personalities.
Planet Fitness
At Planet Fitness, it's easy to feel like you're walking on eggshells during your entire workout. If you make too much noise or try to get away with doing a movement like the overhead press, you may get in trouble with the staff. And you don't want them ringing the lunk alarm on you.
The Winner
With an energizing, supportive atmosphere and inspiring staff members, Crunch Fitness is the better gym if you want to train in a motivating environment.
5. Gym Policies
Some policies are common from one gym to another, but many chains have their own rules. In some cases, rules can change from one gym's location to another depending on the owners' preferences. Before you settle on a gym, you should read the contract carefully to make sure you understand all of its rules.
Crunch Fitness
Crunch Fitness has somewhat relaxed rules when it comes to dropping weights, using chalk, and lifting barefoot. Dropping weights is allowed if you have to bail a lift, and you can do squats and deadlifts without shoes at most locations. Some locations allow chalk, but others don't.
Crunch Fitness members are allowed to bring guests as long as they are over the age of 18. You can't transfer your membership to another person, but you can transfer your home club to another location.
If you have a month-to-month membership, you can cancel at any time. If you have an annual contract, you'll have to pay administrative fees if you want to cancel early. You may also have to pay for some of the months left on your plan.
Planet Fitness
Chalk, dropping weights, and grunting are not allowed at Planet Fitness. And because it tries to put forth a judgment-free zone, members are expected to dress modestly and not reveal too much skin.
One good thing about Planet Fitness is that Black Card members can bring as many guests as they want. You can even bring the same person with you multiple times. However, if you wanted to try transferring your membership to another person, you wouldn't be able to do so.
If you have a month-to-month contract, you can cancel at any time. You can cancel early if you have an annual Black Card membership, but you'll have to pay a $58 cancellation fee.
The Winner
Crunch Fitness beats out Planet Fitness since it tends to have more lenient policies about chalk, dropping weights, and what you're allowed to wear at the gym.
6. Group Classes
Group classes are offered at most gyms, but the types of classes vary. Your ability to take classes for free may also depend on what kind of membership you have.
Crunch Fitness
Crunch Fitness has group classes that run all day long. It offers yoga, spinning, Pilates, Zumba, kickboxing, barre, and HIIT classes. There are also boot camp classes and strength-building classes.
If you like intense workouts, you can also take Crunch's exclusive classes called HIITZone. These classes are each 45 minutes long and focus on either endurance, strength, or a blend of the two.
Members with a basic membership have to pay extra to take classes, but members with all other plans can take them for free.
Planet Fitness
Planet Fitness doesn't have classes like Zumba, Pilates, or kickboxing. Instead, it has small group training sessions called [email protected] that are free for all members.
There are different types of sessions for beginners, people who want a quick 30-minute workout, or people who want to train specific body parts like back and triceps or chest and biceps.
The Winner
Crunch Fitness has a large selection of group classes, so you'll be better off there if you enjoy group fitness.
7. Amenities
Amenities may not be important to you if you just want to work out and go home afterward. But if you're interested in tanning or massages, or you want to switch up your workout and swim once in a while, you should make sure your gym offers those options.
Crunch Fitness
Crunch Fitness has childcare services, tanning booths, massage chairs, and red light therapy booths, but only members with certain memberships have access to them. There are also smoothie bars where all members can purchase post-workout juices or protein shakes.
Crunch Fitness has showers and locker rooms, and at some locations, towel services are included with your membership.
At signature and select clubs, you can also find swimming pools and saunas.
Planet Fitness
There are no pools, childcare services, basketball courts, or saunas at Planet Fitness. However, it does have tanning booths, red light therapy, and massage chairs available for Black Card members. There are also showers and lockers rooms at all Planet Fitness locations.
The Winner
Crunch Fitness has a better selection of amenities even though you may have to pay extra or join a signature or select club in order to use them.
8. Personal Training
If you're interested in personal training, you should look up the qualifications of the trainers at your gym. Some gyms require more credentials and experience from their trainers than others.
You should also consider the cost of a personal training package, which varies from gym to gym. Most personal trainers aren't cheap, and when you're spending a lot of money on one, you'll want to make sure he or she knows what they're doing.
Crunch Fitness
Crunch Fitness prefers its trainers to be certified through NASM, which is considered by many to be the best personal training certification in the US. Crunch also tends to hire trainers who also have degrees in kinesiology or exercise science, so they usually have more extensive educational backgrounds than trainers at other gyms.
Personal training sessions at Crunch are costly and start at $100/hour at some locations. You can save money by buying sessions in bulk, but you'll have to commit to at least six months' worth of sessions. You also get one one-hour session for free when you first sign up.
Planet Fitness
Planet Fitness has personal trainers, but they're different from the trainers at most other gyms. They have to have personal training certifications, and they can give you customized training plans and teach you how to use the machines. But they won't coach you through your workout as a normal trainer would.
The trainers run the [email protected] classes, but since other members will likely be in those classes, it limits the amount of one-on-one attention you'll receive.
Personal training consultations and [email protected] classes are free with all memberships.
The Winner
If you're looking for a high-quality personal trainer that can help you reach your goals, go with Crunch Fitness. Even though it'll cost you more, you'll get your money's worth from working with them.
9. Locations
One of the biggest benefits of joining a chain gym is that there are usually hundreds of locations. A handful of gyms don't let you use your membership at every location, but many do.
Crunch Fitness
There are over 300 Crunch Fitness locations in the US, Canada, and Australia. With any plan except for the most basic one, members can visit almost every other club. Some of the signature and select clubs are excluded.
Planet Fitness
Planet Fitness has over 2,000 locations with the majority of them in the US. Black Card members are allowed to visit any location, even international ones.
The Winner
Planet Fitness has locations all over the US while Crunch Fitness is a little harder to come by in certain regions. As such, Planet Fitness is the gym for you if you travel a lot and want to keep up with your fitness routine while you're away.
10. Hours of Operation
There's no point in joining a gym that isn't open at the time you're most likely to go. Most gyms have convenient early morning and late-night hours, and some are even accessible 24 hours a day. But you should check your gym's hours of operation before you join to make sure they work with your schedule.
Crunch Fitness
Each club will have slightly different hours, but most locations are open from 5 AM until 11 PM during the week and 7 AM to 7 PM on the weekends.
Planet Fitness
Many Planet Fitness locations are open 24 hours a day. Some are only open 24 hours during the week and have more limited hours on the weekends.
The Winner
Planet Fitness is better for people who may want to visit the gym in the middle of the night.
However, unless there's a reason why you can only work out at 2 or 3 AM, you should be able to find a Crunch Fitness near you that has convenient hours.
Who Is Crunch Fitness For?
Crunch Fitness is a good gym for:
People who enjoy group classes
Bodybuilders
Powerlifters
People who like high-intensity exercises like CrossFit or HIIT
People who want to work with a personal trainer
Parents who need childcare services
Who Is Planet Fitness Gym For?
Planet Fitness is a good gym for:
Beginners
Seniors
People who aren't interested in lifting heavy weights
People who like amenities like tanning booths and red light therapy
People who work out in the middle of the night
Other Gym Comparisons With Crunch Fitness and Planet Fitness
---
About The Author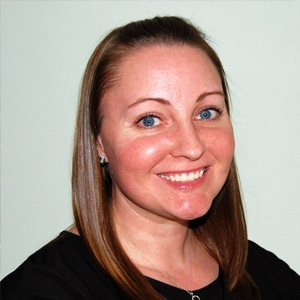 Amanda Dvorak is a freelance writer and powerlifting enthusiast. Amanda played softball for 12 years and discovered her passion for fitness when she was in college. It wasn't until she started CrossFit in 2015 that she became interested in powerlifting and realized how much she loves lifting heavy weights. In addition to powerlifting, Amanda also enjoys running and cycling.