Crunch Fitness and LA Fitness are two popular chain gyms in the US and Canada that attract people from a variety of age groups and experience levels. There are some similarities between the two, but there are also some unique aspects of each gym that set them apart from one another.
So, is Crunch Fitness or LA Fitness a better gym? I recommend Crunch over LA Fitness because it has a more energetic atmosphere, better equipment, and a larger selection of group classes. The personal trainers at Crunch are also more qualified. With that said, LA Fitness may be a better fit for you if you want access to amenities such as pools and basketball courts.
Two gyms may seem similar on the surface, but when you analyze them closely, you'll realize that they're actually quite different. This makes it difficult to decide which one to join. If you make the wrong decision, you won't enjoy going to the gym, and you'll look for any excuse to avoid working out.
In this article, I'll review the differences between Crunch and LA Fitness and help you understand which gym is better for different groups of people. By the end, you'll be able to choose the one that will best help you reach your goals.
Crunch Fitness Overview
Founded in 1989, Crunch has made it its mission to accept people of all training backgrounds and fitness goals. It's known for attracting beginners and experienced gym-goers, older and younger individuals, people who are serious about fitness, and people who work out just for fun.
Crunch Fitness has what it refers to as franchise clubs and signature or select clubs. The franchise locations have some basic amenities in addition to gym equipment and group classes while the signature clubs also have pools, saunas, basketball courts, and a larger selection of classes.
With only 300 locations, Crunch isn't the largest chain gym, but it has affordable membership plans and a positive, energetic environment that's appealing to many people.
Pros
Affordable membership options
Known for its cleanliness and well-maintained equipment
Supportive, positive group instructors and personal trainers
Lots of cardio machines and free weights
Large variety of group classes
Cons
Not all amenities are available at all locations
Crunch's online nutrition program isn't worth it
Check out my full review of Crunch Fitness here.
LA Fitness Overview
When it opened in the 1980s, LA Fitness only had a few locations in California. It eventually began expanding into other areas of the US by buying out other gyms that were struggling to stay open. It now has several hundred locations in the US and Canada, including new low-budget clubs called Esporta Fitness.
LA Fitness has a ton of equipment that makes it easy for you to do strength and cardio workouts. You can also take group classes or do HIIT workouts.
Because it caters to a wide variety of training styles, LA Fitness is a good gym for most people, including powerlifters and bodybuilders. It doesn't have the most modern decor, but if you can get past that, you'll likely enjoy working out there.
Pros
Chalk is allowed at most locations
Basketball courts and racquetball courts are available for members (though you have to pay a small fee to reserve them)
Memberships aren't too expensive
Most group classes are included with your membership
Except for some signature clubs, you can use your membership at any location
Cons
Some locations have issues with cleanliness
Some members aren't good about reracking their weights
Check out my full review of LA Fitness here.
Crunch Fitness vs LA Fitness: 10 Differences
When I had the chance to visit both Crunch and LA Fitness recently, I enjoyed my experience at Crunch more than LA Fitness. But LA Fitness isn't a bad gym, and it even beats Crunch in a few key areas.
Below are 10 of the most important factors to consider when you're joining a gym and a review of how Crunch and LA Fitness stack up against each other in each category.
1. Cost
When you're looking at the cost of a gym membership, you'll need to consider more than just the monthly fees. Most gyms also have enrollment fees, annual fees, and taxes, which can all eat into your budget if you don't account for them.
Crunch Fitness
At Crunch's franchise locations, memberships start at $12.99/month. There are also higher-tier memberships that cost $24.99 or $29.99 per month.
Memberships at select or signature clubs can cost anywhere from $39.99 to $59.99 per month.
Enrollment fees range from $25 – $75. You'll also have to pay a $42.99 annual fee regardless of which membership you buy.
You can get a one-day free trial pass on Crunch's website if you want to try it before buying a membership.
LA Fitness
LA Fitness has Multi Club and Single Club plans. They both cost $34.99/month plus taxes, but the Multi Club plan is month-to-month while the Single Club plan requires a six-month commitment.
Both plans require an annual fee of $49. With the Multi Club plan, you also have to pay a $49 initiation fee.
When you join LA Fitness, the first and last months' dues are due at signing, which means the upfront costs can be anywhere from $70 to $119.
Free five-day passes are available on LA Fitness's website.
The Winner
You can join Crunch Fitness for as low as $12.99/month, so it's a better option if you need to save some money.
2. Contract Length
Gyms offer month-to-month or annual contracts. A month-to-month can last indefinitely while annual contracts expire on a certain date. Month-to-month contracts are easier to cancel, but it can be expensive to cancel an annual contract. Therefore, when making a commitment to a gym, you'll want to make sure you're comfortable with your decision.
Crunch Fitness
The length of the contracts at Crunch Fitness varies. Some locations only offer month-to-month memberships regardless of which plan you purchase. Other locations offer month-to-month contracts with the base plan and annual commitments with the higher-tiered plans.
LA Fitness
As I mentioned earlier, LA Fitness's Multi Club plan is month-to-month while the Single Club plan requires a six-month commitment.
The Winner
It's a tie since you can get annual or month-to-month contracts at either gym.
3. Equipment
A gym should have equipment that will work not just for your current goals but any future goals you may have as well. You should be able to keep making progress as you get stronger and try different workouts if you ever want to switch up your routine.
Crunch Fitness
Crunch Fitness has treadmills, stationary bikes, rowers, step climbers, and ellipticals. Some locations also have unique pieces of equipment like a StairmasterHIIT machine, which is a treadmill that has farmer's carry arms attached to it.
Crunch also has a large functional training area with kettlebells, agility ladders, medicine balls, Bosu balls, punching bags, battle ropes, TRX bands, and hex dumbbells.
In the weight room, you'll find resistance machines, round dumbbells that go up to 120lbs, bumper plates, rubber-coated grip plates, benches, barbells, and EZ curl bars and straight bars that go up to 100lbs. There are also several squat racks and deadlift platforms.
LA Fitness
LA Fitness has treadmills, ellipticals, stationary bikes, and step climbers. Some locations also have a few Concept 2 rowers.
LA Fitness also has resistance machines, dumbbells that go up to 120lbs, EZ curl bars, preloaded straight bars, barbells, and rubber-coated grip plates. A handful of locations have bumper plates. There are also a couple of squat racks and deadlift platforms at each club.
The Winner
Crunch Fitness edges out LA Fitness since it has more squat racks, deadlift platforms, and bumper plates.
4. Atmosphere
The atmosphere of a gym can make or break it. If it has a positive, motivating culture, you'll enjoy your workouts more. But if it has a judgmental or intimidating environment, you'll feel self-conscious every time you visit.
Crunch Fitness
Crunch Fitness has an energizing, supportive environment. There's a mix of beginners and experienced gym-goers, and you'll find some hardcore lifters as well as people who work out just for fun. Most of the members tend to keep to themselves, but when I visited, everyone was respectful of each other.
The staff, personal trainers, and group instructors at Crunch Fitness are also friendly and upbeat, which contributes to the positive energy in the gym.
LA Fitness
LA Fitness attracts people of all ages and experience levels. Some locations attract a younger crowd that tends to socialize more than they exercise, but there's also a mix of older individuals as well as serious and casual gym-goers.
Like Crunch Fitness, the members at LA Fitness prefer to work out on their own. There are some people who don't clean up after themselves or rerack their weights, but you'll find that at any gym.
The Winner
Both gyms attract beginners and experienced gym-goers alike, but I'd pick Crunch Fitness over LA Fitness because of the contagious energy in its gyms.
5. Gym Policies
When you become a member of a gym, you're expected to follow all of its rules to protect the equipment and keep other members safe. You may not get in trouble for making a small mistake, but you'll still want to understand all of your gym's policies so you can avoid awkward confrontations with the staff.
It's also good to know your gym's policies on things like guests and cancellations so you can follow their protocol before bringing a friend with you or trying to cancel your membership.
Crunch Fitness
At Crunch Fitness, you can drop weights and lift barefoot. Some locations allow powdered or liquid chalk, but others don't. You can also wear whatever you want as long as it's clean, not too baggy, or doesn't have chains or other decorations that can get stuck on the machines.
You can bring a guest with you at any time as long as he or she is over the age of 18.
To cancel your membership, you only have to provide 10 days' notice, but you have to submit a letter in person or via certified mail. You can cancel at any time if you have a month-to-month membership. If you have an annual contract and cancel early, you'll have to pay administrative fees and pay a portion of the balance left on your plan.
You can't transfer your membership to another individual, but you can transfer your home club to another location if you move or prefer a different club.
LA Fitness
LA Fitness doesn't allow you to drop weights, but you can use powdered or liquid chalk. You can also lift barefoot and wear any kind of appropriate workout apparel.
You can bring one guest with you for free, but any guests after that cost $20 each.
To cancel your membership, you'll have to download a form from the website. You can submit it to the front desk or send it via certified mail. If you have a month-to-month contract, you won't have to pay any cancellation fees. But if you have an annual contract, you may have to pay for the remaining months left on your contract.
As is the case with Crunch, you can't transfer an LA Fitness membership to another person, but you can switch your home club to another location.
The Winner
Crunch Fitness wins by a small margin since you can drop weights. Other than that, most of the policies at Crunch and LA Fitness are pretty similar.
6. Group Classes
Group classes are great for people who need structure and accountability and enjoy working out with others. But class types and times vary from one gym to the next. If you're interested in group fitness, you'll need to make sure the classes you like are available and offered at times that fit your schedule.
Crunch Fitness
The classes at Crunch are offered all day long. You can take yoga, spin, Pilates, kickboxing, Zumba, and barre classes as well as boot camp and strength-building classes.
Crunch also offers exclusive classes called HIITZone that are 45 minutes long. Each class focuses on either strength, endurance, or a combination of the two.
If you have a basic membership, you have to pay extra to take the classes, but all other members can take them for free.
LA Fitness
LA Fitness has a limited number of classes each day, including Pilates, spin, yoga, and Zumba.
For an additional $125/month, you can also take HIIT by LAF classes at select locations. These classes combine cardio, strength, and functional training movements. You can wear a heart rate monitor to track your progress and make sure you're staying in the proper heart rate zones throughout the class.
The Winner
Crunch Fitness offers more classes than LA Fitness, so it'll be a better choice if you like group fitness.
7. Amenities
At certain gyms, you can spend time after your workout sitting in the sauna, eating a snack, or getting a tan. But not all gyms offer the same amenities, and some of them can only be accessed by members with certain membership plans or by paying an additional fee.
Crunch Fitness
Crunch has tanning beds, massage chairs, red light therapy, smoothie bars, and childcare, but some of these amenities are only available with certain membership plans.
Locker rooms and showers are available for all members. At some locations, towel services are also provided for free.
Swimming pools and saunas can be found at signature or select clubs.
LA Fitness
LA Fitness has basketball courts, racquetball courts, smoothie bars, and indoor lap pools. Access to the pool is free with most memberships, but you may have to pay a small fee to reserve time slots for the basketball courts and racquetball courts.
Childcare is also available, but some locations require you to pay extra for it.
LA Fitness has showers and locker rooms, but many locations don't provide toiletries or towels so you'll have to bring your own.
The Winner
Crunch has more amenities overall. But if you want access to a pool or basketball court without having to pay for a more expensive membership, go with LA Fitness.
8. Personal Training
If you're training for a specific goal, trying to break through a plateau, or want to switch up your routine, you can hire a personal trainer. But you'll need to vet your trainer carefully to make sure he or she can get you the results you want since some trainers are more qualified than others.
Crunch Fitness
Crunch Fitness personal trainers can have any personal training certification, but NASM is preferred, and it's one of the best certifications in the US. Most trainers also have degrees in kinesiology or exercise science.
A one-hour personal training session starts at $100/hour at most locations. You can buy sessions in bulk to save money, but you'll have to agree to at least six months. New members get a complimentary one-hour session upon joining.
LA Fitness
LA Fitness personal trainers are certified through NASM, ISSA, ACE, or another similar institution, but they don't have to have college degrees in a related subject area. Many of them are new to the industry, so they don't have established careers or much experience training clients.
Personal training sessions start at $45 for 30 minutes or $60 for 60 minutes. You can buy sessions in bulk if you're willing to commit to six or 12 months' worth of sessions. The packages range from $200 to $240 per month.
LA Fitness offers a free personal training consultation for all new members.
The Winner
Even though the personal trainers at Crunch cost more, I recommend them over LA Fitness because they tend to have more education and experience.
9. Locations
In addition to finding a gym that's close to where you live or work, it's also good to know if your gym has reciprocity. Being able to visit other locations is beneficial when you travel or if you want to go to one location near your residence and another one near your office.
Crunch Fitness
Crunch Fitness has over 300 locations in the US, Canada, and Australia. With any plan except for the basic one, you can visit almost any other club in each country. However, some signature and select clubs don't accept members from other locations.
LA Fitness
LA Fitness has more than 700 locations. Most of them are in the US, but there are a few locations in Canada.
Some signature clubs don't allow members from other locations to visit, but members can visit nearly every other club in either country.
The Winner
LA Fitness has more than double the number of locations as Crunch Fitness, so it's more likely that you'll find an LA Fitness closer to you.
10. Hours of Operation
When you're busy juggling work and family responsibilities, finding time to get to the gym can be difficult. Fortunately, you should be able to find a gym that's open late at night and early in the morning so you can work out at a time that's most convenient for you.
Crunch Fitness
Most locations open at 5 AM and close at 11 PM during the week. On the weekends, they'll open at 7 AM and close at 7 PM.
LA Fitness
Most LA Fitness clubs are open from 5 AM until 11 PM on the weekdays and 8 AM to 8 PM on the weekends.
The Winner
Crunch Fitness beats LA Fitness ever so slightly because it's open earlier and later on the weekends.
Who Is Crunch Fitness For?
Crunch Fitness is a good gym for:
People who are interested in personal training
People who can't afford an expensive gym membership
People who like taking a wide variety of group classes
Powerlifters and bodybuilders
People who enjoy functional training
Who Is LA Fitness For?
LA Fitness is an ideal gym for:
Powerlifters and bodybuilders
People who don't care about modern decor in the gym
People who want to join a gym with lots of convenient locations
People who want access to pools and basketball courts without having to pay a premium price
Other Gym Comparisons With Crunch Fitness and LA Fitness
---
About The Author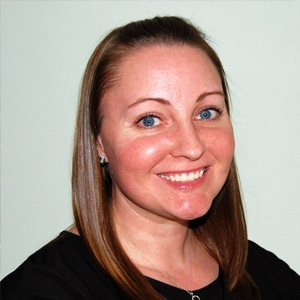 Amanda is a writer and editor in the fitness and nutrition industries. Growing up in a family that loved sports, she learned the importance of staying active from a young age. She started CrossFit in 2015, which led to her interest in powerlifting and weightlifting. She's passionate about helping women overcome their fear of lifting weights and teaching them how to fuel their bodies properly. When she's not training in her garage gym or working, you can find her drinking coffee, walking her dog, or indulging in one too many pieces of chocolate.