While LA Fitness is a well-known chain gym, most people only associate the YMCA with the famous song from the Village People or its community-building programs. But the YMCA also has some great fitness facilities that are comparable to the larger gym franchises.
So, is LA Fitness or the YMCA a better gym? The YMCA is a better gym because it has more group classes, more locations, a better atmosphere, and better personal trainers. Even though memberships cost more, you can save money by joining with family members. The only major drawback is that it can take a while for repairs to be made on broken equipment.
While choosing a gym may not be the most important decision you ever make in your life, it's still something that requires careful consideration. Joining a gym that you don't enjoy going to means you're just wasting your money and won't be able to get the results you want.
In this article, I'll discuss the differences between LA Fitness and the YMCA so you can get a better understanding of which one will suit you more. After reading, you'll be able to determine which gym will be best for helping you reach your goals.
LA Fitness Overview
LA Fitness was founded in the 1980s in a suburb of Los Angeles. Although some of its first locations could only be found in California, it later began expanding to other states and eventually grew to more than 700 locations in the US. It opened its first Canadian location in 2010 and launched a budget-friendly alternative called Esporta Fitness in 2020.
LA Fitness has affordable memberships and locations with decent hours, making it an attractive option for gym-goers who are looking for convenience. It also offers decent amenities for members who are looking for additional perks to make their workouts more enjoyable.
Some locations are notorious for a lack of cleanliness, but the well-maintained clubs can be excellent places to work out whether you prefer strength training, cardio, or taking group classes.
Pros
Affordable membership plans
Most locations will let you use chalk
Group classes are free (with some exceptions)
Can use your membership at nearly every location with a Multi Club plan
Decent selection of amenities
Cons
Members at some locations aren't good about cleaning up after themselves
Check out my full review of LA Fitness here.
YMCA Overview
The YMCA is perhaps best known for its community outreach programs, but it has robust fitness centers and many of the same amenities such as smoothie bars that you'd find in a typical globo gym. It's a family-friendly organization with lots of activities and camps for children, making it an excellent gym for families.
Memberships can be pricier than other chain gyms because the YMCA subsidizes a lot of its programs and offers financial assistance to people with low incomes. But the extra cost is worth it if you prefer to support a well-established charitable organization instead of a large corporation.
Pros
People with low incomes may be eligible for scholarships or financial aid
Discounts available for signing up with family members
Most amenities are included with your membership
Supportive, family-friendly environment
Cons
Some locations put time limits on cardio machines
Repairs on broken equipment can take a while
Some locations don't have the highest quality amenities
Check out my full review of the YMCA here.
LA Fitness vs YMCA: 10 Differences
1. Cost
Making a decision between two gyms often just comes down to price. Gym membership costs vary, but you can often save money by joining with family members or paying for a membership in full. But in addition to your monthly dues, you'll need to factor things like annual fees, enrollment fees, and taxes into your budget.
LA Fitness
LA Fitness offers a Single Club and a Multi Club plan. Both memberships cost $34.99/month plus taxes, but prices can vary based on your location. You'll have to pay a $49 initiation fee with both plans. If you get the Multi Club plan, you'll also have to pay a $49 annual fee.
You'll also be responsible for paying for your first and last months' dues when you sign up, so your upfront cost may be upwards of $119.
YMCA
The YMCA has different membership options available based on your location, age, and whether you're buying a solo membership or joining with family members.
Memberships for adults between the ages of 27 and 64 start around $59/month depending on your location. Adults who are 26 or younger can expect to pay around $26-$36/month while senior citizens who are 65 or older can expect to pay around $47/month.
You can save some money by joining with a spouse or partner, which costs around $85/month. If you join with a spouse and your children, your membership will cost around $99/month.
The YMCA has joining fees that start at $25, but it offers discounts on these fees frequently throughout the year. Individuals with lower incomes can also apply for scholarships or financial aid.
The Winner
It's a tie. Even though an LA Fitness membership will cost less, the YMCA offers more opportunities for you to save money by joining with other people or applying for scholarships.
2. Contract Length
Gyms offer contracts of varying lengths, so it's important to think about how long of a commitment you're willing to make. You can find short-term contracts at some gyms, but annual and month-to-month plans are more common.
As such, you'll need to think carefully about how long you intend to stay a member of the gym to ensure you don't get stuck with a contract that can be difficult to get out of.
LA Fitness
You can buy a month-to-month, six-month, or annual contract at LA Fitness.
YMCA
The YMCA only offers month-to-month contracts. Some locations will let you pay for a year in full, but you won't save any money by doing this.
The Winner
Go with the YMCA if you want a month-to-month plan that doesn't expire and can be cancelled at any time.
3. Equipment
The main reason for joining a gym is so you can have access to a variety of equipment. As such, when comparing two gyms, you should note how much equipment each one has and how well-maintained it is.
There should be enough machines and free weights that you don't have to wait too long for things to become available during busy times, and if something breaks, it should be repaired quickly. You'll also want to make sure that there's enough equipment for you to progress with as you get stronger.
LA Fitness
LA Fitness has a large number of cardio machines, including treadmills, step climbers, ellipticals, and stationary bikes. There are also a couple of rowers at each location.
There are dumbbells that go up to 120lbs, EZ curl bars, prefixed straight bars, benches, and plenty of selectorized machines for isolating different muscle groups.
Most locations have squat racks and deadlift platforms, but they don't all have bumper plates. However, you will be able to find iron or rubber-coated grip plates.
YMCA
The YMCA has treadmills, ellipticals, and stationary bikes as well as a small number of cable machines and plate-loaded machines. The dumbbells go up to 125lbs. There are also round and hex plates, kettlebells, Olympic barbells, prefixed barbells, and EZ curl bars. You can find squat racks at most locations, but you may not find any deadlift platforms.
It's also important to note that some locations aren't very good at maintaining their equipment. The YMCA's funds go to its community outreach programs first, so fixing broken machines is often lower on the priority list.
The Winner
Go with LA Fitness if you want access to a larger assortment of equipment that's better maintained.
4. Atmosphere
A gym's atmosphere includes everything from how clean it is to how the members and staff treat each other. Demographics can also add to a gym's atmosphere. Ideally, you'll want to be surrounded by people who are in the same age group as you or enjoy the same types of workouts that you do.
To make sure you get the most out of your gym membership, take note of the atmosphere before you decide which one to join. Being in a supportive environment with people who have similar goals as you will help you be more successful in the long run.
LA Fitness
LA Fitness's atmosphere changes based on the time of the day and who's there at any given time.
Younger people who care more about socializing tend to go in the evenings, while the more serious gym-goers are there early in the morning or in the late afternoon. At lunch time, you'll likely see young professionals and older adults who are working out during their breaks from work.
LA Fitness attracts a lot of bodybuilders and powerlifters, but you can also find a good mix of beginners, casual gym-goers, and older individuals there. The staff is friendly, and the members usually mind their own business.
YMCA
The YMCA has a family-friendly environment. It caters more to casual gym-goers, beginners, and older individuals. Some locations do have members who are bodybuilders, powerlifters, and Olympic weightlifters, though the atmosphere is still pretty laidback. The staff and members are friendly, supportive, and considerate.
The personal trainers also walk the floor frequently, so it's a good gym if you're new to fitness because you can easily find someone to help you if you need it.
The Winner
There's no clear cut winner since the atmospheres are so different, but I'd go with the YMCA if you're looking for a gym where the members are considerate of each other and the atmosphere is laidback.
5. Gym Policies
Gyms have rules in place to protect their equipment and keep their members safe, but some are more lenient than others. It's important to understand your preferred gym's policies before you sign a contract to ensure you're not stuck with a gym membership you won't use because you don't agree with its rules.
LA Fitness
LA Fitness is pretty lenient when it comes to things like lifting barefoot and using chalk, and it doesn't have a strict dress code. The only pieces of clothing that aren't allowed are things that are too baggy, too revealing, and have embellishments that can get stuck in the machines.
Members with Multi Club plans are allowed to bring one guest for free with each visit. If you bring more than one guest, you'll have to pay a fee of $20 for each additional person.
To cancel your membership, you have to download a form from the website and submit it at the front desk or send it via certified mail. If you have a month-to-month plan, you can cancel at any time. If you have a six-month or annual contract, you may be responsible for paying for any time left on your contract.
You can't transfer your membership to another person, but you can transfer to another location if you're not happy with the club where you initially signed up.
YMCA
Most locations don't allow you to use chalk, drop weights, or lift barefoot. The YMCA has a lenient dress code, but it is a place that families with young children visit frequently, so you may not want to wear anything too revealing.
Each club has its own guest policy, but you can typically bring three guests with you per year for free. If you bring more than three guests within a calendar year, you have to pay a guest fee of about $20.
You don't have to pay a cancellation fee if you want to terminate your membership, but you have to provide 14 days' notice. You can cancel by sending a letter via certified mail or giving it to the staff in person.
The Winner
LA Fitness has more relaxed rules, so it's a better gym if you want to be able to use chalk or lift barefoot.
6. Group Classes
Group classes are excellent for people who enjoy the social aspect of working out. You'll be able to find classes at most gyms, but the types of classes available and when they're offered vary. If you're joining a gym primarily for the classes, you'll want to make sure it has the ones you're interested in and that they work with your schedule.
LA Fitness
LA Fitness has a small number of spin, yoga, Zumba, and Pilates classes that are free for all members. However, they are only offered at limited times throughout the day.
If you're interested in trying CrossFit and willing to pay an extra $125/month, you can also take classes called HIIT by LAF at certain locations.
These aren't official CrossFit classes, but they are inspired by CrossFit and combine elements of strength training, endurance, and interval training. You can also wear a heart rate monitor to keep track of how hard you're working.
YMCA
The YMCA has Zumba, yoga, spin, barre, bootcamp, Pilates, and aquatics classes as well as age-appropriate classes for seniors. Schedules vary, but classes are held all day long at most locations.
The Winner
The YMCA has a large selection of classes that are offered more times throughout the day, making it a better choice for anyone who's interested in group fitness.
7. Amenities
A lot of gyms offer extra perks that can add value to your membership, such as massage chairs, childcare, and smoothie bars. These amenities can also make your workouts more convenient because, for example, you can work out, shower, have someone watch your kids, and get a post-workout snack all in one place.
But not all gyms offer the same amenities, and some services aren't included in your monthly membership. If you know you'll be taking advantage of certain amenities, you'll need to find out what your preferred gym offers and whether or not you'll have to pay extra to use them.
LA Fitness
LA Fitness has basketball courts, racquetball courts, pools, childcare, and smoothie bars. You may have to pay a nominal fee to reserve time slots for the sports courts and use childcare, but use of the pools is typically included with your membership.
Showers and locker rooms are also available for all members.
YMCA
The YMCA has pools, basketball courts, massage chairs, and saunas. Some locations also have tennis courts. You'll have to pay extra to use some of these services at some locations.
Childcare is usually free for up to two hours. The YMCA also has on-site smoothie bars or cafes, and all members are able to use the showers and locker rooms.
The Winner
The YMCA edges out LA Fitness slightly because it has free childcare, but other than that, the amenities are similar at both gyms.
8. Personal Training
The personal training experience at each gym can vary significantly. Some gyms' personal training services allow for more one-on-one attention while others just casually walk around the gym floor to answer members' questions.
If you're interested in hiring a personal trainer, you'll want to pick the gym that offers the type of training that will help you reach your goals. You'll also need to consider your budget since personal trainers aren't cheap.
LA Fitness
The quality of personal trainers at LA Fitness varies greatly. Although they're all required to be certified through places like the National Academy of Sports Medicine (NASM) or the American Council on Exercise (ACE), many of them don't have additional qualifications or extensive educational backgrounds in related areas.
As well, LA Fitness is often considered a starting point for new personal trainers, so they don't always have much experience training other people.
If you're interested in personal training at LA Fitness, you can buy a package for six or 12 months. Costs range from $200 to $240/month depending on how many sessions in total you get.
You also are entitled to a free consultation when you first join LA Fitness. However, unless you're really desperate to hire a personal trainer, I would skip it. These sessions are usually nothing more than sales pitches to get you to buy a full package. While this is true of most gyms, the trainers at LA Fitness tend to be especially predatory.
YMCA
The personal trainers at the YMCA are certified through NASM, ACE, or other similar certifying bodies. Unlike the trainers at other chain gyms, the ones at certain YMCA locations don't have monthly quotas to meet, so they won't haggle you as much about buying a package.
In my experience, they also truly enjoy their jobs and have good reputations, which can make your experiences with your trainer more worthwhile.
Personal training packages range from $86 to $720. It's a big range, but the YMCA offers several different packages, and the exact cost depends on your location, how many sessions you get, and how long each session lasts.
If you want to save money, your best bet is to sign up for personal training when you first join the gym because the Y offers discounted packages for four 60-minute sessions for new members.
The Winner
Even though the personal trainers at the YMCA are more expensive, they tend to have better reputations overall. I recommend the Y over LA Fitness if you're looking to hire a personal trainer.
9. Locations
Joining a gym with lots of locations is beneficial because it's more likely that you'll be able to find a club close to where you live and/or work. Not having to drive too far out of your way will make it easier for you to stick to your routine.
As well, being able to visit multiple locations can help you keep up with your workouts when you're on vacation or traveling for business. Most gyms have reciprocity, but some gyms will only let you use your membership at certain locations.
LA Fitness
LA Fitness has about 700 locations in the US and Canada, though the majority of them are in the US.
If you have a Multi Club membership, you can visit almost any location in either country. There are some exclusive clubs that don't offer reciprocity, though.
YMCA
The YMCA has over 2,500 locations. Most of them are in the US, but you can also find clubs in 120 other countries.
Most membership plans will grant you access to other local or regional YMCA locations. If you're traveling internationally or to a different area of the US, you can ask for a travel pass, but not all locations accept them.
The Winner
The YMCA wins because it has more than three times the number of locations as LA Fitness. Just remember that you may have to ask for a travel pass if you want to visit a club in a different area of the US or another country.
10. Hours of Operation
In addition to convenient locations, convenient hours are another thing to look for when deciding which gym to join. If you only have a small window of time to work out each day and the gym isn't open at that time, you'll find it difficult to stick to your routine. As such, a gym's operating hours can be a determining factor in buying a membership or having to look elsewhere.
LA Fitness
Each location has different hours, but most are open from 5 AM until 11 PM during the week and 8 AM until 8 PM on the weekends.
YMCA
Some YMCA gyms are open 24/7, but most open at 5 AM and close at 9 or 10 PM. It's also not uncommon for some gyms to close for an hour or two in the afternoon so the staff can take lunch breaks.
The Winner
LA Fitness is open later during the week, so it's a better option if you need a gym with more flexible hours.
Who Is LA Fitness For?
LA Fitness is a good gym for you if:
You're looking for an affordable gym membership
You're not interested in taking a lot of group classes
You're a powerlifter or bodybuilder
You want access to a large variety of equipment
Who Is the YMCA For?
The YMCA is a good gym for you if:
You're a beginner
You're joining with a spouse, partner, or your family
You're a senior citizen
You need financial assistance to pay for a gym membership
You want access to an assortment of group classes
Other Gym Comparisons With LA Fitness and YMCA
---
About The Author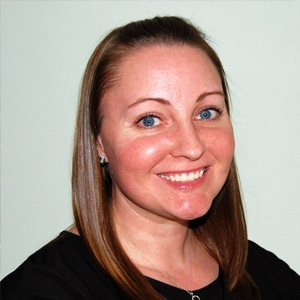 Amanda Dvorak is a freelance writer and powerlifting enthusiast. Amanda played softball for 12 years and discovered her passion for fitness when she was in college. It wasn't until she started CrossFit in 2015 that she became interested in powerlifting and realized how much she loves lifting heavy weights. In addition to powerlifting, Amanda also enjoys running and cycling.