When you picture a gym, the YMCA may not be the first place that comes to mind. But in addition to offering community outreach programs, it also has gyms and fitness centers for its members to take advantage of.
Anytime Fitness, meanwhile, is more of a traditional gym that offers all the cardio and strength equipment you'd need for your workout.
So, is the YMCA or Anytime Fitness a better gym? Both gyms have friendly staff and supportive environments, but for convenient 24/7 access, the ability to visit any location in the world, and better equipment, I recommend Anytime Fitness. However, if you shower at the gym or want access to pools, basketball courts, and other amenities, the YMCA is a better choice.
A gym membership is a costly investment, and if you don't like it, trying to cancel can be expensive and time-consuming. To avoid this, you want to make sure you pick the right one that will best help you reach your goals.
In this article, I'll compare the YMCA and Anytime Fitness so you can learn more about what makes each one unique and you'll be armed with all the information you need to decide which one is best for you.
YMCA Overview
Founded in the 1800s, the YMCA is a 501(c)(3) charitable organization that provides food and shelter for people in need, educational programs for children, and helps strengthen local communities through social responsibility programs.
The YMCA also emphasizes the importance of physical activity. In fact, the sports of basketball, volleyball, and futsal were invented by members of various YMCA affiliates in the late 1800s and early 1900s.
The Y subsidizes scholarships and financial aid for people with low incomes, so its memberships and personal training packages can be expensive. But the cost is worth it if you prefer to support an established non-profit organization rather than a multi-million dollar corporation.
Pros
Anyone who can't afford a membership can apply for scholarships or financial aid
Couples or families who join together can save money
Pools and basketball courts are free for members to use at most locations
Free childcare for up to two hours and lots of other activities for children
Staff members are friendly and accommodating
Cons
Time limits on cardio machines at some locations
Takes a long time to repair or replace broken equipment
Equipment at some locations isn't very high-quality
Check out my full review of the YMCA here.
Anytime Fitness Overview
As the name suggests, Anytime Fitness is a gym where you can work out anytime. Its locations are accessible 24/7, so you can visit the gym at whatever time of day is most convenient for you. This means you can also go on holidays when most other gyms are closed or have limited hours.
It may not have as much brand recognition as gyms like Planet Fitness or Gold's Gym, but Anytime Fitness is one of the largest gym franchises in the US in terms of revenue and number of members. With locations in 50 countries, it also has a large international presence.
Even though Anytime Fitness is a large franchise, the locations themselves are small. They don't have huge amounts of equipment, but they do have tight-knit communities that are often missing from other chain gyms. The staff and trainers do an excellent job of supporting the members, keeping them motivated, and helping to bring them closer together.
Pros
Thousands of convenient locations
Anyone who's been an Anytime Fitness member for at least 30 days can visit any location in the world
Welcoming environment with motivating staff and personal trainers
Other members tend to be friendly and supportive
Cons
Memberships are expensive for what Anytime Fitness offers
Most locations don't allow members to use chalk or drop weights
Check out my full review of Anytime Fitness here.
YMCA vs Anytime Fitness: 10 Differences
As it turns out, the YMCA and Anytime Fitness are similar to each other in many areas, which can make it difficult for you to decide which one to join. But they each of their own nuances that make them more ideal for different types of people.
1. Cost
When looking at the cost of a gym membership, you'll need to consider more than just the monthly dues. Gyms also charge enrollment fees and annual fees, and taxes are often added to the monthly costs. It's also common for gyms to tack on additional fees that aren't always explicitly stated upfront.
YMCA
YMCA membership costs depend on several factors such as your age, where you live, and whether you're joining as an individual or a family.
If you're an adult between the ages of 27 and 64, you can expect to pay around $59/month if you join by yourself. If you're an adult younger than 27, a membership costs anywhere from $26 to $36 per month. For senior citizens, a membership costs around $47.
Couples can join together for $85/month while parents with dependents under the age of 27 can join as a family for around $99/month.
Joining fees cost anywhere from $25 to $50, but the Y frequently discounts them or waives them entirely.
Scholarships and financial aid are available if you can prove that you are experiencing financial hardships and can't afford a membership. You can also get a free trial pass to try the YMCA before you join.
Anytime Fitness
An Anytime Fitness membership can cost anywhere from $27 – $30 every two weeks, which equals $54 – $60 per month.
Your first two weeks' dues are due at sign-up. Upon joining, you'll also have to pay a $99 initiation fee and a $25 fee for your key fob.
Free seven-day trial passes are available for anyone who hasn't previously been a member.
The Winner
For adults, membership costs at the YMCA and Anytime Fitness are similar. But the YMCA is the overall winner when it comes to cost because it also offers different pricing tiers based on your age and whether you're joining as a couple or family.
2. Contract Length
You can get either a month-to-month or an annual contract at most gyms, although some offer both depending on which membership you purchase.
Month-to-month contracts are more flexible while annual contracts have a hard end date, so you'll have to consider your future goals to determine whether or not you're comfortable making a long-term commitment.
YMCA
The YMCA offers month-to-month contracts. Some locations offer the option of paying for a year-long membership in full, but it costs about the same as paying on a monthly basis.
Anytime Fitness
A small number of Anytime Fitness locations offer month-to-month contracts, but most only have 12- or 24-month contracts.
The Winner
Each gym offers a different type of contract. If you want more flexibility with a month-to-month contract, go with the Y. If you don't mind being locked into an annual contract, go with Anytime Fitness.
3. Equipment
Whether you're a competitive athlete, a casual gym-goer, someone who loves strength training, or someone who'd rather do cardio, having access to a variety of equipment at the gym will allow you to train efficiently. It's also important to make sure the equipment is in good shape so you don't have to worry about it failing on you mid-workout.
YMCA
The YMCA has treadmills, stationary bikes, ellipticals, resistance machines, and free weights. The free weights include dumbbells that go up to 125lbs, round plates, hex plates, barbells, kettlebells, EZ curl bars, and preloaded straight bars. Not all locations have deadlift platforms, but most have squat racks.
One thing to be aware of when it comes to the equipment is that broken machines sometimes don't get replaced or repaired quickly. This is because a lot of the money the Y raises goes towards its community outreach programs, so equipment repairs can fall lower on the priority list.
Anytime Fitness
Anytime Fitness doesn't have a ton of equipment, but you'll find treadmills, ellipticals, and stationary bikes at most, if not all, locations. Some clubs also have Rogue Echo bikes and Concept 2 rowers.
There are strength machines, flat benches, incline benches, barbells, plates, and dumbbells that go up to 100lbs or more. Some locations have safety squat bars and BandBell barbells. You can find squat racks or power cages at most locations, but not all of them have deadlift platforms.
Anytime Fitness also has functional training areas with medicine balls, tires, battle ropes, plyo boxes, kettlebells, slam balls, and TRX bands.
The Winner
Even though Anytime Fitness has a small amount of equipment, there's a bigger variety of it. It also tends to be better maintained, so it's a better choice if you want access to higher quality equipment.
4. Atmosphere
While a gym's decor and the music it plays contribute to its atmosphere, it's more important to consider what kind of people go there and how friendly the staff is. If you don't fit the gym's target demographic or the staff doesn't make you feel welcome, you'll be miserable every time you go.
YMCA
The YMCA has a laidback atmosphere that's ideal for casual gym-goers and seniors. It also has a family-friendly environment due to all of the children's activities it has. There aren't many stereotypical "gym bro" types of people that go there, and you'll likely find that the members are good about cleaning up after themselves and reracking their weights.
The personal trainers at the Y walk around the gym floor frequently, but they won't embarrass you or call you out in a humiliating way if you make a mistake or do something wrong. They're usually happy to spot you or help you with the machines, which makes the Y a good place for beginners who are learning their way around a gym.
Anytime Fitness
Anytime Fitness has a welcoming, non-judgmental atmosphere. The staff is inviting and friendly and the other members are supportive of each other.
Anytime Fitness has several fitness challenges and social events throughout the year, so you can get to know the other members outside the gym and develop a support group of people who can motivate you to reach your goals.
People of all ages and experience levels work out at Anytime Fitness, but it's not the most ideal gym if you're a competitive powerlifter or bodybuilder and want to be surrounded by like-minded individuals. It's a better gym for beginners or people who like to train hard but aren't competitive athletes.
The Winner
It's a tie because both gyms have laidback, welcoming atmospheres with respectful members and supportive staff.
5. Gym Policies
Gyms' rules dictate whether or not you can bring guests, what you can wear, and how you can train. They also outline all of the steps you need to take to cancel your membership. When deciding between two gyms, it's important to understand each ones' policies because how strict or lenient they are can determine which one will be a better fit for you.
YMCA
The majority of YMCA locations don't allow their members to use chalk, drop weights, or lift barefoot. You can wear just about any kind of workout apparel, but since it's a family-friendly organization and there are usually lots of children running around, you won't want to wear anything too revealing.
Each YMCA location has different guest policies, but most clubs only allow three guests per year for free. If you bring more than that, each additional guest will cost $20.
To cancel your membership, you have to submit a letter in person or via certified mail. You have to give them 14 days' notice, but there are no cancellation fees. You cannot transfer your membership to another person if you want to get out of your contract.
Anytime Fitness
Most Anytime Fitness locations don't allow chalk or dropping weights, but you can lift barefoot as long as you keep socks on. You can also wear any workout-appropriate clothing as long as it doesn't have an excessive amount of grommets or chains that can get caught on the machines.
You're allowed to bring guests with you, but you can only bring them during staffed hours because they have to check-in at the front desk.
To cancel your membership, you have to give 30 days' notice and submit a written letter in person or send it via certified mail. Canceling an annual contract requires a $150 cancellation fee, and you may also have to pay for a portion of the time left on your contract.
If you want to get out of your contract without going through the cancellation process, you can transfer your membership to another person.
The Winner
Both gyms have similar policies when it comes to not using chalk and not dropping weights, but the YMCA wins because it has a shorter notice period for cancellations and no cancellation fees.
6. Group Classes
Group class offerings and schedules vary at each gym. Some only offer the same two or three classes a couple of times a day while others offer a larger assortment of classes in the mornings, afternoons, and evenings. If you're interested in group fitness, you'll need to figure out which gym offers the classes you like at times that fit your schedule.
YMCA
The YMCA has classes all day long. There are Zumba, Pilates, spin, yoga, and aquatics classes as well as special classes for senior citizens.
Anytime Fitness
Anytime Fitness has small group training sessions as well as Zumba, Pilates, and boot camp classes. However, most locations only have a couple of classes per day in the late mornings and early evenings.
In addition to the group classes, there are also three types of team fitness classes: one for beginners, one that focuses on building strength, and one that focuses on both strength and endurance.
The Winner
The YMCA is better for group classes since it has a bigger variety as well as age-appropriate classes for seniors.
7. Amenities
While you may not miss certain amenities such as tanning beds or basketball courts if your gym doesn't offer them, some gyms are so barebones that they don't even have locker rooms or showers.
If you're looking for amenities that can help make your trip to the gym more convenient, you'll need to make sure the one you choose offers the services you'll use most often.
YMCA
The YMCA has pools and basketball courts for all members as well as massage chairs and saunas that you can use for an extra fee. Most locations also have smoothie bars and cafes, and they offer free childcare for up to two hours.
All members also have access to the lockers rooms and showers at the Y.
Anytime Fitness
Anytime Fitness is somewhat lacking when it comes to amenities. It doesn't have basketball courts, saunas, swimming pools, or childcare. Many locations don't even have locker rooms and showers.
However, if you're lucky, you may be able to find a location that has massage chairs, tanning beds, and/or red light therapy.
The Winner
Go with the YMCA if you're interested in using pools or basketball courts, you need childcare, or you want to be able to shower and change at the gym.
8. Personal Training
If you're having trouble getting the results you want on your own, a personal trainer can help you overcome whatever you're struggling with when it comes to fitness and nutrition.
Personal training costs aren't included in most gym memberships, though, and the quality of trainers can vary from gym to gym. You'll need to look for a trainer who's qualified and experienced and make sure you can afford the additional cost each month.
YMCA
All of the Y's trainers have nationally recognized certifications from NASM, ACE, ISSA, or other similar places.
At most locations, they don't have sales quotas to meet, so they aren't as pushy or aggressive about selling their services as trainers at other gyms can be.
If you do want to buy a personal training package at the Y, you can expect to pay anywhere from $86 to $720 depending on your location, how many sessions you purchase, and how long each session is. Some locations offer discounted packages of up to four one-hour sessions for new members.
Anytime Fitness
The personal trainers at Anytime Fitness have similar qualifications as the ones at the Y. In many cases, they also have college degrees in exercise science or kinesiology.
Anytime Fitness offers 30- and 60-minute personal training sessions. The 30-minute sessions start at $25 while the 60-minute sessions can cost anywhere from $30 to $75. You can also buy packages of 5, 10, or 20 sessions per month, which will help you save some money.
The Winner
The personal trainers at both gyms have similar qualifications, but I'd choose the ones at Anytime Fitness because they're more affordable.
9. Locations
While choosing a gym based on its proximity to your home or office is important, it's also nice to know whether or not you can visit other locations. This is a huge benefit for people who travel a lot or those who want to visit one location that's close to home and another one that's close to work.
YMCA
While the YMCA has more than 2,500 affiliates throughout the US, you can find clubs in 120 countries worldwide. The rules about visiting other locations are different at each club, but you can usually get travel passes if you want to visit a different location than your home gym.
Anytime Fitness
Anytime Fitness has 4,500 locations in 50 countries. Once you've been a member for 30 days, you can visit any location in any country.
The Winner
Even though the YMCA has clubs in more countries, Anytime Fitness has more locations in total, and there are no restrictions on which ones you can visit.
10. Hours of Operation
If your job and family responsibilities only leave you with limited windows of time during the day in which you can work out, you'll need to find a gym with flexible hours. Fortunately, many gyms offer 24-hour access, but there are still quite a few that have more limited hours.
YMCA
There are a few YMCA gyms that are open 24 hours a day, but most open at 5 AM and close at 9 or 10 PM. Some YMCA clubs are also closed for an hour or two in the afternoon, which can make it difficult for you to fit in a workout on your lunch break.
Anytime Fitness
Staff is only onsite from about 9 AM until 7 PM, but members can access the gym 24/7.
The Winner
Anytime Fitness is a 24/7 gym, making it the better option for people who need to work out very early in the morning or very late at night.
Who Is The YMCA For?
The YMCA is a good gym for:
Beginners
Couples and families with young children
Seniors
People who like to support established non-profit organizations
People who need financial assistance to pay for a gym membership
Who Is Anytime Fitness For?
Anytime Fitness is a good gym for:
People who like feeling like they're part of a team
People who like to lift weights for general health purposes but don't intend to compete in bodybuilding or powerlifting
People who need 24-hour access to a gym
People who want to be able to visit locations other than their home clubs
Other Gym Comparisons With the YMCA and Anytime Fitness
---
About The Author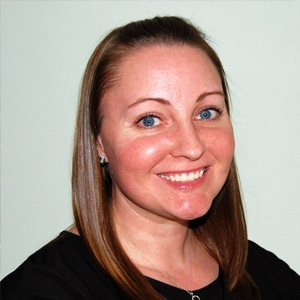 Amanda Dvorak is a freelance writer and powerlifting enthusiast. Amanda played softball for 12 years and discovered her passion for fitness when she was in college. It wasn't until she started CrossFit in 2015 that she became interested in powerlifting and realized how much she loves lifting heavy weights. In addition to powerlifting, Amanda also enjoys running and cycling.