I've visited many gyms, and in my experience, there aren't two gyms that could be as different from each other as Planet Fitness and World Gym. Planet Fitness is gimmicky and judgmental while World Gym is a no-nonsense but welcoming place.
So, is Planet Fitness or World Gym a better gym? If you're only interested in doing cardio, Planet Fitness is fine. But for everyone else, World Gym is a much better gym. It has a more welcoming environment, there are no silly rules about what exercises you can perform, and it has a larger selection of equipment.
Having to decide between two gyms like Planet Fitness and World Gym may seem easy since they're in such stark contrast to each other. But it's still worthwhile to consider everything that each gym offers to make sure you pick the one that aligns with your goals.
In this article, I'll compare Planet Fitness and World Gym so you can determine which one will get you the results you want.
Planet Fitness Overview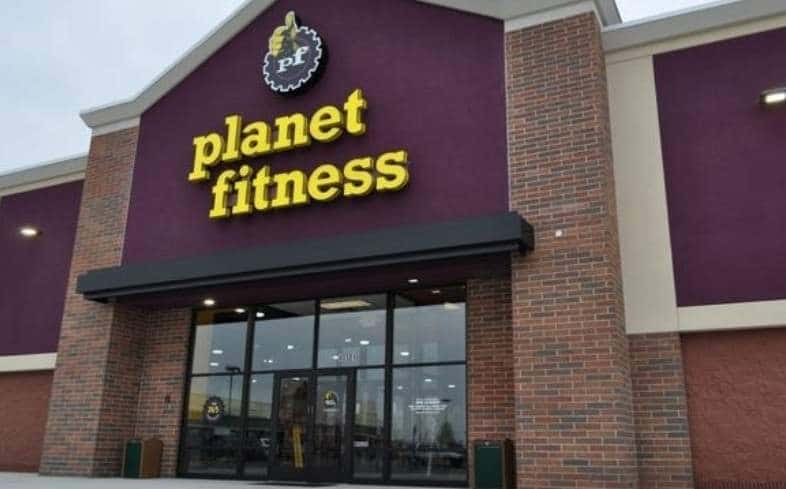 Even though I'm always entertained (though not necessarily in a good way) whenever I see a new Planet Fitness commercial on TV, I'm not a huge fan of the chain in general.
I can appreciate that it tries to provide a non-threatening workout space for people who feel intimidated in the gym. But for a place that claims to be a judgment-free zone, Planet Fitness fails to welcome anyone who doesn't fit its target demographic.
For anyone who just wants to work out a few times a week in order to stay healthy, Planet Fitness is a decent gym with an affordable price tag. But if you care about getting stronger or making any significant progress towards your goals, there are much better gyms out there.
Pros
Black Card members can visit any location in any country
Black Card members get discounts at Reebok.com
Free amenities such as tanning beds and massage chairs for Black Card members
Cons
Very limited amount of strength equipment
Check out my full review of Planet Fitness here.
World Gym Overview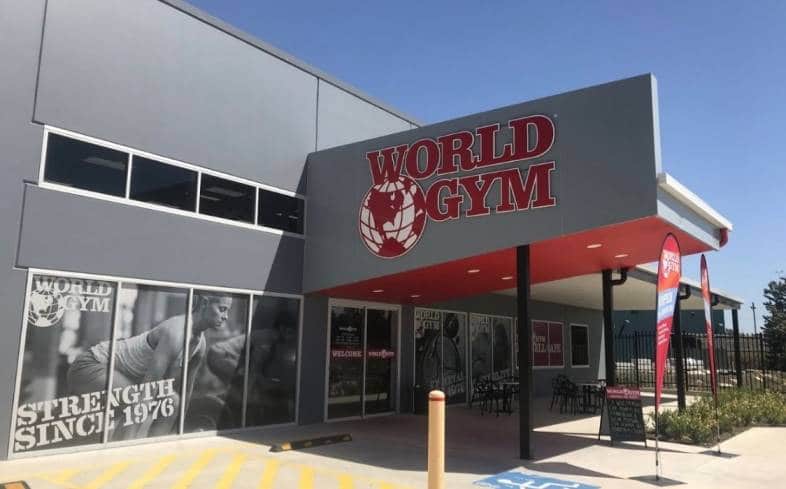 World Gym was founded by Joe Gold in the 1970s several years after he had sold Gold's Gym. Like its predecessor, World Gym quickly earned a reputation as a premier bodybuilding gym in southern California.
As World Gym expanded into other states and countries, it started becoming more mainstream by offering cardio machines, group classes, and amenities such as tanning beds and pools. It's one of the few gyms I've visited where I truly felt like it had something for everyone.
World Gym still caters to bodybuilders, but it's also a great gym for beginners, powerlifters, weightlifters, and casual gym-goers. It's not an overly flashy gym, but it has a huge selection of equipment to suit a variety of training goals.
Pros
Large selection of cardio machines, strength machines, and free weights
Qualified personal trainers and friendly staff
Supportive, courteous members
Motivating, welcoming environment
Facilities are clean and well-taken care of
Cons
Not widely available in certain regions of the US
Memberships are expensive in certain parts of the world
Check out my full review of World Gym here.
Planet Fitness vs World Gym: 10 Differences
As you can tell, I'd recommend World Gym over Planet Fitness to anyone. But just because World Gym is a superior gym doesn't mean that certain groups of people shouldn't consider Planet Fitness at all.
Let's review how World Gym and Planet Fitness stack up against each other in a head-to-head comparison.
1. Cost
The cost of a gym membership can vary based on where you live, what the gym offers, and what kind of membership you purchase. When you're trying to decide which one to join, you'll also need to make sure you can afford to pay enrollment fees, annual fees, and taxes.
Planet Fitness
At Planet Fitness, you can purchase a Classic membership or a Black Card membership. The Classic membership costs $10/month plus taxes while the Black Card membership costs $22.99/month plus taxes.
Planet Fitness charges all members an annual fee of $39. The Black Card membership doesn't have any enrollment fees, but the Classic membership does, though they often only cost $1.
If you want to give Planet Fitness a try before you purchase a membership, you can get a free trial pass on the website.
World Gym
The cost of a World Gym membership depends on where you live. Some locations are only $20/month while others are $65/month or more.
Some locations also offer short-term memberships of one or three months, which can cost anywhere from $39 to $117 in total.
You can get a free trial pass by calling your local club or visiting its website.
The Winner
Planet Fitness is one of the cheapest chain gyms around, making it the better choice for anyone who's trying to save some money.
2. Contract Length
Contract length isn't something many people think about when they're trying to decide between two gyms. But it dictates what kind of commitment you'll be required to make, so it's important that you understand what you're getting yourself into once you sign the dotted line.
Planet Fitness
The Classic membership is month-to-month while the Black Card membership requires an annual commitment.
World Gym
Each location offers different types of contracts. Some have month-to-month contracts, some have annual contracts, and some offer short-term contracts that last one or three months.
The Winner
Both gyms have annual and month-to-month contracts, so it's a tie.
3. Equipment
You don't want to buy a gym membership only to later discover that it doesn't have the right kind of equipment you need for your workouts. Before you decide which gym to join, you'll need to take stock of the equipment it offers to make sure you'll be able to train effectively.
Planet Fitness
Planet Fitness has rows and rows of cardio machines, including treadmills, stationary bikes, and ellipticals. It also has a dedicated area with upper and lower body machines for anyone who wants to complete a 30-minute express circuit.
The weight room, if you can even call it that, has dumbbells that go up to 50lbs, a small number of strength machines, EZ curl bars, and preset straight bars that go up to 60lbs. There are no barbells, plates, squat racks, or deadlift platforms.
World Gym
World Gym has a huge selection of barbells, dumbbells, bumper plates, iron plates, flat benches, incline benches, EZ curl bars, trap bars, squat racks, and deadlift platforms.
Some of the dumbbells and barbells have scratches and scuff marks, but it doesn't necessarily suggest that World Gym doesn't take care of its equipment. Rather, the imperfections contribute to the gym's vintage vibe and let you know that it's a place where people train hard.
In addition to all of the strength equipment, World Gym has cardio areas with treadmills, stationary bikes, ellipticals, ski ergs, VersaClimbers, step climbers, and rowers. Most locations also have functional training areas with battle ropes, kettlebells, Assault bikes, plyo boxes, medicine balls, and TRX bands.
The Winner
It's not even close. Go with World Gym if you want access to a large assortment of free weights, cardio machines, and resistance machines.
4. Atmosphere
The atmosphere of a gym determines how much you'll enjoy working out there. A gym with a welcoming, supportive environment will be far more enjoyable than a gym with rude employees or members.
You should also look at what kind of people go to the gym you're considering. There's nothing wrong with a gym that caters to beginners or people who have different goals than you do, but if you don't match its target demographic, you'll have a hard time fitting in.
Planet Fitness
Planet Fitness somehow manages to be extremely laidback and extremely judgmental at the same time. You'll fit in just fine if you're a beginner, you don't like strength training, or you're an infrequent gym-goer. But if you're a bodybuilder, powerlifter, or you just enjoy lifting weights and getting stronger, you'll feel out of place.
Because Planet Fitness has the infamous lunk alarm, it's also hard to work out there without the fear of making a mistake. Not all staff members at all locations are quick to set it off if they see you doing something wrong, but the uncertainty is enough to turn your gym visit into a negative experience.
World Gym
When you walk into World Gym, it's almost impossible to not feel motivated to work out. The air is always filled with the sound of weights clanging or hitting the floor, and it's hard not to pick up on the energy of the other members. The staff is friendly and accommodating.
Even though a lot of experienced individuals go to World Gym, you'll also find beginners and people who work out for overall health as well as people of all ages.
The Winner
For a gym that's truly accepting of everyone regardless of your training background and goals, go with World Gym.
5. Gym Policies
Some gyms have strict rules about how you can train and what you can wear as well as whether or not you can bring guests with you, which can all affect how much you'll enjoy your time there.
It's also important to consider the cancellation policies in case you ever need to terminate your contract since many memberships are notoriously difficult to get out of.
Planet Fitness
Planet Fitness doesn't allow its members to grunt or use chalk. You're also not allowed to drop weights, lift barefoot, or wear clothing that shows too much skin. Doing any of those things can trigger the lunk alarm.
Planet Fitness also has rules against doing certain movements such as overhead presses and deadlifts. It claims those movements are daunting to other members even though there are no barbells to do them with, and the heaviest dumbbells and preloaded bars available are far from what most people would consider intimidating weights.
If you have a Black Card membership, you can bring an unlimited number of guests with you per month.
If you want to get out of your contract, you can't transfer your membership to another person. You'll have to cancel by filling out a form at the front desk. There's no cancellation fee if you have the Classic plan, but you'll have to pay a $58 cancellation fee if you have a Black Card membership.
World Gym
At World Gym, you can drop weights, grunt, and lift barefoot. The dress code is pretty laidback, and you can wear whatever you want as long as it's appropriate for the gym. There are also chalk buckets all over the weight room so you don't have to worry about bringing your own chalk.
You can bring a friend or family member with you, but you'll have to call the gym in advance to let them know you're bringing a guest.
If you want to cancel your membership, you have to hand in a written letter at the front desk or send it via certified mail. If you have a month-to-month membership, you don't have to pay a cancellation fee. If you have an annual contract, you have to pay either a $75 cancellation fee or pay for the remaining months on your contract.
At some locations, you can transfer your membership to another individual instead of canceling, but you'll have to pay a transfer fee.
The Winner
World Gym wins since there are no silly restrictions on which movements you can perform, no strict dress codes, and you can use chalk, drop weights, or grunt if you have to.
6. Group Classes
For people who don't like working out by themselves, group classes are a great way to socialize and fit in some physical activity at the same time.
If you want to take classes at the gym, you'll need to make sure it offers the ones you're interested in at times that fit your schedule. It's also good to know if the gyms offer a variety of different classes so you can try new ones whenever you want.
Planet Fitness
Instead of group classes, Planet Fitness has small group training sessions called [email protected] These classes have different areas of emphasis, including orientations for beginners, express circuit sessions for people who are short on time, and classes that focus on individual muscle groups.
There are about 10 [email protected] classes per day, and they're free for all members.
World Gym
World Gym offers classes such as boot camp, kickboxing, martial arts, yoga, Pilates, Zumba, spin, and Les Mills. Each location has a different class schedule, but most classes are held in the mornings and evenings with a few held in the afternoon.
For an extra fee, certain World Gym locations also offer CrossFit-style classes through its separate brand called World Gym Athletics. These classes are a great option for anyone who's interested in CrossFit but doesn't want to leave World Gym or pay for a World Gym membership in addition to a membership at a CrossFit box.
The Winner
World Gym is a better choice if you're interested in group classes because it has a larger variety as well as its World Gym Athletics classes.
7. Amenities
These days, it's not enough for gyms to just provide exercise equipment. It's more common now to find ones that also offer childcare, smoothie bars, and other amenities to help make it more enticing for you to go. But not all gyms offer the same amenities, so you'll need to consider which ones you'll use the most and make sure the gym you join has them.
Planet Fitness
Because of its low membership costs, Planet Fitness doesn't offer a lot of amenities. There are no saunas, pools, basketball courts, or childcare services.
However, it does have tanning beds, red light therapy, massage chairs, and smoothie bars. Showers and locker rooms are also available for all members to use.
World Gym
World Gym has tanning beds, smoothie bars, massage chairs, tennis courts, basketball courts, and pools. Childcare is also available for an additional monthly fee. However, not all amenities are available at all locations.
There are showers and locker rooms at most locations, but not all of them provide towels and toiletries.
The Winner
World Gym is the winner when it comes to amenities since many locations have childcare, basketball courts, tennis courts, and pools, which Planet Fitness doesn't have.
8. Personal Training
Hiring a personal trainer can be a tedious process. A person may have all of the right certifications, but if he or she can't translate that knowledge into helping you reach your goals, you may end up feeling frustrated and discouraged.
As such, if you're interested in personal training, you should look at the credentials each gym requires of its trainers to make sure they can deliver the results you're looking for.
Planet Fitness
Planet Fitness's personal trainers have nationally recognized certifications, but they don't actually do much training. They lead the [email protected] classes, but they don't work one-on-one with clients other than providing workout programs to people who request them.
Like the [email protected] classes, consultations with the trainers are free for all members.
World Gym
The personal trainers at World Gym are highly qualified. In addition to having certifications from NASM, ACE, or other similar places, many of them are specialized in areas such as strength and conditioning or corrective exercises. They're also required to have at least two years of education in exercise science or kinesiology.
You can get 30- or 60-minute personal training sessions. Packages cost $250 – $600 depending on how many sessions you buy and how long they are.
When you first join World Gym, you have the option to sign up for a complimentary session. Some locations also offer a package of three sessions for a discounted rate for new members.
The Winner
The personal trainers at World Gym are much more qualified and will give you more individualized attention than the ones at Planet Fitness.
9. Locations
One of the biggest benefits of joining a chain gym is that you can get access to locations in multiple states and countries. However, not all gyms allow members to visit every location. If you travel a lot or want to split your time between two different clubs, you'll need to make sure the gym you choose offers reciprocity.
Planet Fitness
In total, Planet Fitness has more than 2,000 locations. While most of them are in the US, you can find locations in Puerto Rico, the Dominican Republic, Canada, Mexico, and Panama.
Members with Black Card memberships can visit any location without incurring any additional fees.
World Gym
World Gym isn't very popular in certain areas of the US, and it only has 215 locations in total. However, you can find clubs in Canada, Australia, Brazil, China, Germany, India, Mexico, South Korea, the UK, and many other countries.
Certain clubs don't accept drop-ins from members of other locations, so if you want to visit another club, you'll have to make sure it will let you work out there.
The Winner
Even though World Gym can be found in more countries, Planet Fitness is seemingly everywhere in the US. Planet Fitness is a better choice if you travel a lot within the US, but World Gym is a better option if you travel internationally frequently.
10. Hours of Operation
Joining a gym with flexible hours is important for night owls, morning people, and people who work odd hours. Fortunately, gym owners and managers recognize that people are busy and keep their facilities open from early in the morning until late at night. It's also becoming more common for gyms to be open 24 hours a day.
Planet Fitness
The majority of Planet Fitness locations are available 24 hours a day. If your local club isn't, you should still be able to go between 5 AM and 11 PM.
World Gym
Like Planet Fitness, almost all of World Gym's locations are accessible 24/7. The ones that aren't are typically open from 5 AM until 11 PM or midnight.
The Winner
It's a tie since both gyms offer 24/7 access.
Who Is Planet Fitness For?
Planet Fitness is an ideal gym for you if you are:
New to working out
Interested in tanning or red light therapy
Only interested in using cardio machines
Interested in visiting locations in other countries
Who Is World Gym For?
World Gym is a good gym for you if you are:
A bodybuilder, powerlifter, or CrossFitter
Interested in personal training
Someone who likes to take group classes
A parent who needs childcare
Other Gym Comparisons With Planet Fitness and World Gym
Workout Anytime vs Planet Fitness
Fit4Less vs Planet Fitness
YMCA vs Planet Fitness
Planet Fitness vs Youfit
Gold's Gym vs Planet Fitness
Planet Fitness vs LA Fitness
Planet Fitness vs 24 Hour Fitness
---
About The Author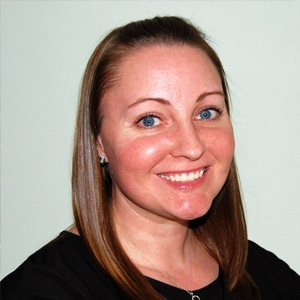 Amanda Dvorak is a freelance writer and powerlifting enthusiast. Amanda played softball for 12 years and discovered her passion for fitness when she was in college. It wasn't until she started CrossFit in 2015 that she became interested in powerlifting and realized how much she loves lifting heavy weights. In addition to powerlifting, Amanda also enjoys running and cycling.