World Gym was founded in the 1970s in Venice Beach, CA by the same man who founded Gold's Gym. It now has over 200 locations across 20 different countries and six continents.
I recently visited World Gym in Pawling, NY to see if a membership is worth it.
So, is a World Gym membership worth it? A World Gym membership is worth it whether you're a competitive athlete or just someone who works out for general health purposes. While it primarily caters to bodybuilders, it has cardio machines and group classes as well. Regardless of your fitness background or goals, you'll find a welcoming community at World Gym.
In this article, I'll also talk about:
My Experience Working Out At World Gym
As soon as I walked into World Gym, I knew I was going to love it. It doesn't have ultra-modern decor or luxurious finishes, but there's also something cool about a no-frills gym that focuses on the basics.
The Pawling location has been family-owned for 30 years, and it has a welcoming, tight-knit community. Many members call it their second home, and even though I was only there for a short time, I could understand why.
All of the staff members I ran into were friendly and accommodating. I didn't see many of them walking around and monitoring the gym while I was there, but based on the rapport they seemed to have with the other members, I'm confident they would step in if you had a concern about the gym or another individual.
As I was working out, I saw quite a few members who appeared to be professional bodybuilders. There were also a few senior citizens on the cardio machines and a mix of young to middle-aged adults taking a group class.
At the Pawling location, the weight room takes up the entire basement level. The main floor has a cardio room, spinning studio, and cross training/HIIT studio. I liked this layout because you can drop weights in the weight room without disturbing everyone else, or you can do conditioning workouts without getting in the way of someone who's lifting weights.
The weight room itself is pretty big, but it does have a lot of machines and squat racks. It can feel a bit cramped when there are a lot of other people in it, but there's so much equipment that you can always find something to do. From what I saw, the members are nice about letting other people work in with them as well.
The cardio equipment is a bit more limited, so I can see it being difficult to snag a treadmill or bike when the gym is crowded. However, you can always use a rower or Assault bike in the functional training room for a cardio workout as long as there is no class in session.
The Pawling gym is on a huge property, and it has a large outdoor area in addition to the indoor space. This area is used for group classes and functional training workouts when the weather is nice.
Unfortunately, the closest World Gym location to me is over an hour away. If there was one closer to where I live, I would purchase a membership in a heartbeat. This gym was my favorite out of all the ones I've visited recently.
I liked how it was able to strike a balance between offering amenities that you'd find in a more deluxe gym while still providing a no-nonsense approach to fitness that more serious gym-goers would appreciate. And at World Gym, there really is something for everyone regardless of how you like to work out.
Keep in mind that this is based on my experience at the Pawling, NY location. Each location will have different equipment, a different audience, and its own unique vibe. I recommend calling a club near you or dropping in for a free workout to see how you like it.
World Gym: Pros & Cons
Even though I loved working out at World Gym and think there are a lot of great things about it, I would be remiss if I didn't mention some of its drawbacks as well. Below are the pros and cons of World Gym.
Pros
At some locations, you never have to worry about price increases. Some World Gym locations guarantee that the monthly dues you agree to when you join will never increase. You can rest assured that you'll pay the same price every month for as long as you remain a member.
You can go to World Gym 24 hours a day. Members can access most World Gym locations at any time of the day or night, which is a nice feature for people who want a gym with flexible hours.
You can use chalk,

lift barefoot

, and drop weights at World Gym. World Gym caters to bodybuilders, but it's popular amongst powerlifters and weightlifters as well. The staff has no qualms about members using chalk, dropping weights, or

lifting without shoes on

.
Cons
In most cases, you can't use your membership at other locations. World Gym has locations all over the world, but members don't necessarily have access to all locations. Depending on where you live, you may only be able to visit World Gym locations in your state or country. For example, in Australia, you can get a travel pass to go to any other Australian club, but you can't use your membership at a World Gym in another country.
In the US, World Gym locations are scattered throughout the country. World Gym isn't as prevalent in certain areas of the US as other gyms. There are very few locations in the midwest and only a handful of locations along the eastern and western coasts.
How Much Does A World Gym Membership Cost?
The cost of a World Gym membership varies by location. Memberships at the Pawling location start at less than $20/month. Many locations have similar costs, but many others are a lot more expensive.
I provided all of the membership plans available at the Pawling location below, but each individual club will also have its own month-to-month or term contracts in place.
All Access Membership
This is a one-year plan that costs $19/month. If you renew your contract, you'll be locked into that rate for however long you remain a member. There are no enrollment fees or annual fees.
With this plan, you get access to:
All cardio equipment
All strength machines and free weights
Group classes
Locker rooms
Saunas
Three Month Membership
This is a prepaid plan that costs $117. There are no enrollment fees or annual fees.
This plan gives you access to everything in the All Access membership.
One Month Membership
This plan costs $39. Like the other two plans, there are no enrollment fees or annual fees.
With this plan, you also get everything included in the All Access membership.
Looking for a gym that offers free passes or trials? Check out our detailed guide: 14 Gyms With Free Passes & Trials.
Free Trials
You can get a free trial pass by calling your local club to schedule a visit or by visiting the club's website.
If you're a student, membership costs might be cheaper. Check out our article Best Gyms For College Students.
Gym Equipment
I want to preface this section by saying that you probably won't find shiny, brand new barbells, plates, and dumbbells at World Gym.
But I don't mean that in a bad way. You can tell the equipment gets used, but it's still fully functional. The equipment will have some dings, scuffs, and scratches on it, but I liked that. It gives the gym an old-school, vintage vibe where you just know that the people who train there are serious about their fitness.
The weight room at the Pawling location has round dumbbells from American Barbell as well as cast-iron hex dumbbells, EZ curl bars, and preloaded straight bars. There were at least five bench press stations plus additional flat and incline benches near the dumbbell racks.
In the weight room, there were also a combination of cast iron plates from Barbell Standard and bumper plates from American Barbell and the Australian Barbell Company. The strength machines were primarily from Precor.
Almost all of the cardio machines were from Precor. The cardio room had about a dozen treadmills and ellipticals, a handful of stationary bikes, a few versaclimbers and step climbers, and Concept 2 rowers.
The functional training area had Assault bikes, TRX straps, aerobics steps, plyo boxes, competition kettlebells, rubber-coated grip plates, medicine balls, and even more rowers and versaclimbers.
Does World Gym Have Squat Racks?
World Gym has several squat racks, more than most other chain gyms. The Pawling location had five in total.
Does World Gym Have Deadlift Platforms?
Most World Gym locations have deadlift platforms, but you can also deadlift on the gym floor if you need to.
Special Features & Amenities
You'll find that the amenities at World Gym vary widely by location, but most clubs have at least a few perks for their members.
Does World Gym Have a Pool?
The Pawling location did not have a pool, but many World Gym clubs do.
Want our full list of gyms with pools? Check out our guide: 10 Best Gyms With Pools, Saunas, & Hot Tubs.
Does World Gym Have a Sauna?
Many World Gym locations have saunas.
Does World Gym Have Showers and Locker Rooms?
World Gym has showers and locker rooms. The lockers are available for daily use only.
If you plan on showering at the gym, you should bring a towel with you since some locations don't have towel services.
Want our full list of gyms with showers? Check out our guide: 18 Best Gyms With Showers (Cleanliness & What's Included).
Does World Gym Have a Basketball Court?
Not all World Gym locations have basketball courts, but some do. Some clubs also have tennis courts and racquetball courts.
Does World Gym Have Childcare?
Many World Gym locations have childcare. At some locations, you'll have to pay an additional monthly fee or pay per visit when you need to use their babysitting services.
Want our full list of gyms with childcare? Check out our guide: 12 Best Gyms With Childcare (What To Expect, Rules, Cost)
Does World Gym Have Tanning?
Most World Gym locations have tanning booths. Depending on the location, use of the tanning booths may be included in your membership or you may have to pay extra.
Want a gym with tanning? Check out our guide: Best Gyms With Tanning (What's Expected, Cost, How To Use)
Does World Gym Have a Yoga Studio?
World Gym doesn't have a traditional yoga studio, but it has yoga classes in its group fitness studio.
Does World Gym Have a Smoothie Bar?
Many World Gym clubs have smoothie bars that they call the Barbell Cafe. Some locations also have pro shops where you can buy bottled drinks, supplements, and protein bars.
Does World Gym Have Massage Chairs?
Most World Gym locations have HydroMassage chairs.
Does World Gym Have a Women's-Only Area?
Some World Gym locations have women's-only areas with cardio machines, free weights, and a small selection of strength machines.
Does World Gym Have Group Classes?
World Gym has group classes, but they vary by location. The Pawling location has cycling, yoga, boot camp, TRX, and Pilates classes as well as strength-based classes. Some clubs also have kickboxing, HIIT, Les Mills, martial arts, and Zumba classes.
Want our full list of gyms with classes? Check out our guide: 11 Best Gyms With Classes
Does World Gym Have a Cardio Cinema Room?
Only a handful of World Gym clubs have a cardio cinema room, but the cardio machines at all locations are equipped with TV monitors.
Is World Gym Open 24 Hours a Day?
Some World Gym locations are open 24 hours a day, but staff members are usually only onsite until 9 or 10 PM.
Does World Gym Have Red Light Therapy?
Red light therapy booths aren't standard at most World Gym locations, but some clubs do have them.
Who Does World Gym Cater To?
World Gym is the ideal gym for bodybuilders. It started as a bodybuilding gym when it was founded in the 1970s. Even though it's evolved since then, it still has an old-school vibe that's reminiscent of its early days. Many professional bodybuilders train there because of its huge variety of strength machines and free weights.
The amount of strength equipment at World Gym makes it a good gym for powerlifters as well. It has several squat racks, deadlift platforms, and bench press stations. There's no shortage of heavy dumbbells or isolation machines for accessory movements, and no one will scold you for using chalk or dropping weights.
You'll find a large assortment of cardio equipment at World Gym as well. If all you wanted to do was run on the treadmill or pedal on the bike, you could do so. You can also do interval-style workouts on these machines, take a HIIT class, or perform your own HIIT workout on the gym floor or in the fitness studio.
Because of its wide range of classes, anyone who enjoys group fitness will like World Gym. Although the classes are different at each location, you can usually find Zumba, Pilates, yoga, spinning, and kickboxing classes. Some locations also have small group training sessions.
Some of these small group training sessions are called XFIT, which are 45-minute classes focusing on strength, cardio, and mobility. These classes are an excellent option for people who like CrossFit. They feature many of the same movements as traditional CrossFit WODs such as power cleans, kettlebell swings, snatches, and thrusters.
World Gym also has an offshoot brand called World Gym Athletics, which is about as close to CrossFit as you can get in a globo gym. World Gym Athletics has a daily workout that they call "POD," or performance of the day. The classes are similar to a CrossFit class in that they focus on a strength component as well as a conditioning piece.
World Gym has personal trainers for anyone who's looking for one-on-one training. The trainers can create customized training plans for you, teach you proper form, and help you break through plateaus or work around injuries.
The trainers are also available for people who are trying to lose weight. They can give you nutritional advice and show you which exercises will help you reach your goals. If you prefer to work towards your goals on your own, there are numerous machines you can use or classes you can take to stay on top of your fitness routine.
Generally, I don't recommend gyms as large as World Gym for beginners because they can be overwhelming for first-timers. I also understand that people who are new to fitness may be intimidated working out next to a bodybuilder who's been training for years.
But I think you'll find that the clientele at World Gym is friendly, inviting, and open-minded. Even the most hardcore members won't judge you just because you're new. They'll be willing to help if you need help with the equipment. You can also consult with one of World Gym's personal trainers if you need help coming up with a training plan.
Specific Information For Women
World Gym is known as a bodybuilding gym, and that can perpetuate the idea that it's full of meatheads or men who just want to go to the gym to look good and flirt with women. In my experience, that couldn't be further from the truth.
You will see a lot of bodybuilders at World Gym, but most people are so focused on their own workouts that they're not paying attention to anyone else. And while you'll probably see more men than women in the weight room, World Gym isn't the type of gym where most of the females stick to the cardio machines or group classes.
Some World Gym clubs have women's-only sections, but even if you go to one that doesn't, you shouldn't feel uncomfortable there. If another member gives you trouble, you can always bring up your concerns to a staff member.
World Gym Policies
Re-Opening Policy & What Happens To Membership In A Lockdown?
World Gym's COVID policies depend on the location. Some clubs are limiting the number of people allowed inside the gym at one time, and group classes are capped at about 10 people. The machines have either been moved so they're six feet apart or marked as out of order so members have enough space to practice social distancing.
World Gym is following local mask guidelines, so you should stay up-to-date on the mandates in your area to determine whether or not you need to wear a mask in the gym.
Almost all clubs have placed extra hand sanitizers and disinfectant sprays around the gym, and the equipment and facilities are cleaned multiple times per day.
During the initial lockdown in 2020, most World Gym clubs automatically froze all memberships. At other clubs, members had to call to request a suspension of their membership. If you live in a region that's at risk of going into another lockdown, I recommend calling your World Gym club to ask what your options are.
Policy On Dropping Weights, Grunting, & Chalk
Dropping weights, grunting, and chalk are all allowed at World Gym. Some locations even have buckets of chalk available for members to use.
Cancellation Policy & Contract Length
Each World Gym has different contracts at varying lengths. Some only have month-to-month contracts while others offer term contracts.
Each location has its own cancellation policies as well. In most cases, if you have a month-to-month contract, you can cancel at any time. If you have a term contract and want to cancel early, you'll have to either pay a cancellation fee of around $75 or pay the balance of the unused time on your contract.
Most locations require 30 days' notice, but some require 60 days. Your club may allow you to submit a cancellation request online, but you'll usually have to visit the club in person to fill out a form or send a letter via certified mail.
You can also freeze your membership if you need to temporarily stop going to the gym. Some locations allow you to freeze your membership for up to three months while other locations only allow you to freeze your membership for six weeks.
Guest Policy: Can You Bring A Friend or Wife/Husband?
Members are allowed to bring guests to World Gym. You can either register your guest online before you go to the gym or call your club ahead of time to let them know a guest is coming with you.
Pet Policy: Can You Bring Your Dog To Workout?
Dogs are not allowed at World Gym unless they are certified service dogs.
Are World Gym Memberships Transferrable?
Some World Gym clubs allow you to transfer your membership to another person, but you may have to pay a small transfer fee.
Most World Gym memberships are also not transferable to another location. But if you're moving out of the area or prefer another club, I recommend speaking to a staff member to see if there's anything they can do for you.
Does A World Gym Membership Work Anywhere?
World Gym memberships don't work at every club. Depending on where you live or which club you join, you may only be able to use your membership at the club where you signed up, or you can only visit other clubs within your country.
Is There A Dress Code?
World Gym has a pretty relaxed dress code. Men have to wear shirts, but it's only to help keep the benches and other equipment clean and sanitary. Women can wear booty shorts and sports bras or crop tops. The World Gym staff will also allow you to lift without shoes on if you want.
Can My Child Work Out At World Gym?
The minimum age requirements vary by location. At most locations, children who are at least 14 years old are allowed to work out as long as they are accompanied by an adult.
If you want to bring your child with you to the gym, I recommend calling your club to ensure he or she will be allowed to work out with you.
Is World Gym Personal Training Worth It?
Of all the chain gyms I've visited recently, I think World Gym has the highest quality personal trainers. Many of them don't just have generic personal training certifications but are also specialized in specific areas such as strength and conditioning or corrective exercise.
World Gym requires their personal trainers to have at least two years of education in the fields of exercise science or kinesiology or at least two years of professional personal training experience.
For personal trainers in the US, certifications from the National Strength and Conditioning Association (NSCA) or the American College of Sports Medicine (ACSM) are preferred. These institutions are highly regarded and are known for their rigorous course loads and scientific approaches to fitness.
Many World Gym locations offer a free 30- or 60-minute consultation with a trainer when you join. You can then purchase individual training sessions or buy a personal training package. New members may also be able to get a package of three sessions for a discounted rate.
Depending on how many sessions you purchase and whether you get 30- or 60-minute sessions, you can expect to pay anywhere from $250 to $600 for a package. Some locations also offer per-month pricing.
If you have the budget and you need help training for a specific goal, I would recommend the personal trainers at World Gym. Anyone can benefit from their knowledge of fitness and extensive educational backgrounds.
Want our list of gyms with a personal trainer? Check out our guide: 9 Best Gyms With Trainers (And, How Not To Get Ripped Off)
Tips For New Members
1. You Can Use ClassPass To Attend Some World Gym Locations
ClassPass is a subscription-based service that allows you to try various gyms without having to pay for multiple memberships. It's primarily used to book classes at boutique fitness studios, but ClassPass also partners with chain gyms, including World Gym.
If your local World Gym accepts ClassPass, you can use ClassPass credits to attend instead of buying a membership. Depending on how many credits you buy, you may be able to save money this way. And if you want to split your time between World Gym and another gym, ClassPass will allow you to attend both without having to pay for two memberships.
ClassPass is also a good option for people who want to try World Gym's group classes or the World Gym Athletics programming but don't need access to the full gym.
2. If You Want Access to World Gym Classes but Can't Make It to the Gym, You Can Download the World Gym Anywhere App
You don't need to be a World Gym member to download the World Gym's mobile app called World Gym Anywhere. If you are a member, you can get it for a discounted price. But if you're not a member, you can get access to it for a monthly fee of $14.99 or a yearly fee of $149.99.
The app offers a variety of classes that you can take from anywhere. Many of the classes are offered in partnership with Les Mills, SoulBody Fitness, and celebrity trainers, but you can take classes led by World Gym trainers as well.
3. You Can Try To Negotiate the Cost of Your Membership
If the cost of a World Gym membership is too high for your budget, you can try to negotiate it. Even if you can't get a reduction in the monthly dues, you may be able to get enrollment fees or annual fees waived.
Some of the tactics you can use to negotiate your membership include:
Joining at the end of the month when staff members have quotas to meet
Joining during a slow time, like in the summer
Telling the salesperson that you need time to think before you sign a contract
Not being afraid to walk away if you can't get a good deal
There are no guarantees, but if you time it right and stick to your guns, you'll be more likely to get a salesperson to agree to your terms.
World Gym Complaints
Like most chain gyms, many of the complaints about World Gym have to do with how difficult it is to cancel memberships. Some members continue to be charged even after they submit a cancellation request, or staff members claim that they never received a request even if a member submitted it in person.
Other members have complained about being charged late fees even though their payments were on time. A few people were also upset about having to pay annual fees. However, if your gym does have annual fees, they will be listed in your contract.
In addition, some members have complained about a lack of free lockers due to other members leaving their belongings in them overnight. In the locations where this is a common occurrence, World Gym is working on doing a better job enforcing its rules.
Alternatives to World Gym
If you don't have a World Gym near you or if you don't think it's the right gym for you, consider one of these alternatives instead.
1. Gold's Gym
Gold's Gym was created by the same person who founded World Gym, and both gyms have roots in Venice Beach, CA.
Like World Gym, Gold's Gym is popular amongst bodybuilders, but it has cardio equipment, group classes, and functional training equipment as well. Gold's Gym also has similar amenities as World Gym, such as pools, tanning booths, smoothie bars, and childcare services.
Check out our complete review of Gold's Gym.
2. Crunch Fitness
Crunch Fitness is a chain gym that offers a high-quality gym experience for a reasonable price. It caters to a variety of training styles, including bodybuilding, powerlifting, functional fitness, and group fitness.
Crunch Fitness's amenities vary by location, and you'll have to pay more for a membership at clubs that have extra amenities such as pools and upscale toiletries in the locker rooms. But it's a good gym where both competitive athletes and casual gym-goers can train effectively.
Check out our complete review of Crunch Fitness.
3. Anytime Fitness
Anytime Fitness is another gym that has clubs all over the world, and like World Gym, it's accessible 24 hours a day. But unlike World Gym, you can use your Anytime Fitness membership at any location.
Anytime Fitness doesn't have as many amenities as World Gym, but it has a tight-knit community. Even though you won't find quite as much strength equipment at Anytime Fitness, it has a decent selection of free weights and machines. Many locations also have squat racks and deadlift platforms.
Check out our complete review of Anytime Fitness.
Other Gym Reviews
Gold's Gym Gym Comparisons
Final Thoughts
Regardless of your training goals, you'll fit in at World Gym. While it caters to bodybuilders, it's a good gym for people who enjoy cardio, group classes, and general strength training as well.
There aren't many World Gym locations in the US, but if you have one near you, I recommend checking it out. World Gym is inviting to both beginners and experienced gym-goers, and you'll likely find the environment supportive and motivating.
---
About The Author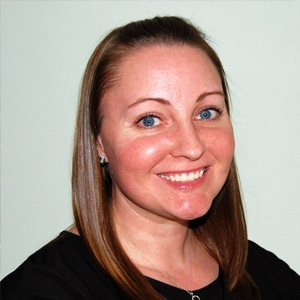 Amanda is a writer and editor in the fitness and nutrition industries. Growing up in a family that loved sports, she learned the importance of staying active from a young age. She started CrossFit in 2015, which led to her interest in powerlifting and weightlifting. She's passionate about helping women overcome their fear of lifting weights and teaching them how to fuel their bodies properly. When she's not training in her garage gym or working, you can find her drinking coffee, walking her dog, or indulging in one too many pieces of chocolate.