Life Time Fitness is not just a gym — it's an athletic resort with much more than just treadmills and dumbbells.
I visited Life Time Fitness with one of my friends recently to see if a membership is worth it.
So is a Life Time Fitness membership worth it? If you can afford it, a Life Time Fitness membership is worth it. It's expensive, but you'll have access to high-quality equipment and you can do a variety of strength and cardio workouts there. It's also a good place for families because it has a ton of activities for kids.
In this article, I'll talk about why Life Time Fitness gyms are superior to other chain gyms.
I'll also discuss:
My Experience Working Out At Life Time Fitness
The Life Time Fitness in Montvale, NJ is beautiful, which is a good thing considering it's a high-end, luxury gym. I felt like I was walking into a resort that just happens to have gym equipment rather than a gym where people work out a lot.
People do actually work out here, though. I've heard some complaints about members who just walk or pedal slowly on the bike while reading or texting, but you'll find that at most chain gyms. From what I've seen, the members at Life Time Fitness are serious about their workouts.
The staff was polite and helpful during the check-in process. They made sure I understood how to use the equipment before I started working out, and I never felt pressured to sign up for a membership. I didn't have any issues with them while I was there, but I have heard that some employees don't enforce the rules while others are too strict.
There was a good mix of males and females on the gym floor, with most people in their 30s and 40s. There were also a lot of kids running around the entire facility since it's a family-friendly place, but they weren't on the gym floor.
The gym is massive with 102,000 square feet of cardio machines, resistance machines, free weights, squat racks, lifting platforms, and a large number of amenities. There are also plenty of benches, preloaded barbells, medicine balls, plyo boxes — and that still doesn't cover everything they have to offer.
The gym floor has one of the most logical layouts I've seen at a chain gym. The cardio and resistance machines have their own sections, and all of the resistance machines are organized by body part. For example, there's one row of machines for arms, another row for chest, and so on.
If I didn't have a home gym, I would purchase a Life Time Fitness membership despite how expensive it is. It's the kind of place where I know I'd be excited to work out, and I'd definitely use it enough to justify the cost. I could easily do any powerlifting, CrossFit, or cardio routine there.
Keep in mind that this is based on my experience at the Montvale, NJ location. Other locations may have different amenities and equipment as well as a different clientele. If you have any questions about a Life Time Fitness by you, I recommend calling or requesting a guest pass to check it out for yourself.
Life Time Fitness: Pros & Cons
It's impossible for every gym to be 100% perfect, including one as nice as this one. Below are the pros and cons of Life Time Fitness.
Pros
You will never get bored. There really is something for everyone at Life Time Fitness regardless of your age, training history, and experience level. There's even a salon where you can get a haircut or get your nails done. I think I could spend all day there and never run out of things to do!
Life Time Fitness has high-quality equipment and unique amenities. In addition to your standard machines and free weights, some Life Time Fitness locations have rock climbing walls, tennis courts, and outdoor pools.
The facilities are clean and the equipment is well-maintained. The locker rooms, bathrooms, and gym floor were all clean when I visited. People were also good at putting their weights away, and I didn't notice any machines that were out of order.
Life Time Fitness offers a lot of membership plans and you have to pay extra for some of their amenities, but they're upfront about all of their fees. There aren't a lot of hidden fees, so you don't have to worry about unexpected costs when you're already paying top dollar for a monthly membership.
Cons
Monthly memberships are expensive. Since Life Time Fitness is more like a resort than a gym, a monthly membership will cost significantly more than other chain gyms.
Depending on the location, the staff can be rude. I've heard of some employees having bad attitudes towards customers — not so much on the gym floor, but in other areas such as the salons and outdoor swimming pools.
How Much Does A Life Time Fitness Membership Cost?
Life Time Fitness memberships are pricey and vary by location. But to give you an idea of how much you can expect to pay, below are the membership options offered at the Montvale, NJ location.
I live in an area that has a high cost of living, and this Life Time Fitness is in an affluent part of NJ. While I think you can expect high membership costs no matter where you go, it's possible that the prices aren't as steep in other regions.
Digital
With a digital membership, you don't get access to any Life Time Fitness clubs, but you can take virtual classes and meditation sessions. You'll also get access to Apple Fitness+ so you can track your workout metrics on your Apple Watch.
The Digital membership costs $15/month, not including taxes, and comes with:
Apple Fitness+
Virtual Training
Livestreaming Classes
On-demand Classes
Curated Content (exclusive articles, tips, and resources related to fitness and nutrition)
Nutritional and Equipment Discounts
Meditation Programs
Standard
The Standard membership costs $169/month, not including taxes. You get access to everything under the Digital membership as well as:
Club Access
In-Club Studio, Cycle, and Yoga Classes
Sport Courts and Facilities
Social Events and Groups
Up to 2.5 Hours Child Care Daily
Signature
The Signature plan costs $249/month, not including taxes. This membership includes everything under the Digital and Standard memberships as well as:
One Day Early Access to Infant Care Reservations
Access to More Clubs
Unlimited Small Group Training
One Day Early Access to Class Reservations
Joining Fees
Joining fees start at $49 but can cost as much as $170, but Life Time Fitness has promotions throughout the year where you can join without paying a joining fee.
Additional Membership Plans
One of the things I like about Life Time Fitness is how it tries to make its memberships work for everyone despite the high costs. In addition to the membership plans above, it also offers special memberships for students, families, young adults, and seniors.
26 and Under
Some Life Time Fitness locations offer reduced memberships for young adults between the ages of 18 and 26. Members with this plan have access to their home club as well as all of the digital content.
Junior Executive
Life Time Fitness offers this membership at some of its locations for young adults up to the age of 29. This plan starts at $149/month, not including taxes. You can only attend your home club with this membership, but you get access to everything offered in the Digital plan as well.
Student Discounts
Some Life Time Fitness locations offer discounted rates for students during the summer months. Students can also attend the club during fall, winter, and spring breaks and get year-long access to all digital content. This plan is only for students who are at least 18 years old and are actively enrolled in high school or college.
Corporate Memberships
Life Time Fitness has a corporate wellness program. If your employer participates in this program, you can get reduced monthly memberships and up to a $100 credit to use at the cafe, on spa services, or on personal training sessions.
Medicare Memberships
A lot of Life Time Fitness locations partner with Medicare programs to offer reduced rates on monthly memberships. You can check with your insurance provider and obtain a Fitness ID or confirmation code to find out if you're eligible.
Family Memberships
Adults with dependents who live in the same household can sign up for family memberships. Parents or legal guardians can add dependents between the ages of 3 months and 25 years old to their accounts.
If you add a second adult to your plan, they receive a discount of up to 50% off the regular membership price. You can add children to your account for $50 or less per month depending on the location.
Gym Equipment
At Life Time Fitness, you'll find cardio and resistance machines from most of the popular commercial fitness equipment suppliers such as Precor, Octane Fitness, Hammer Strength, and TechnoGym.
There are rows and rows of treadmills, bikes, ellipticals, and step machines. You probably won't have to wait for one to become available even if you go at a busy time. There are also several Woodway treadmills, which are similar to Assault Air Runners or TrueForm runners that you may have seen if you've ever done CrossFit.
At some locations, the squat racks each have their own matadors and landmine attachments. There are bumper plates at each squat rack, which is great because you don't have to share them with anyone else. The squat racks also have spotter arm attachments so you won't have to worry about asking someone to spot you.
The dumbbells and preloaded barbells and EZ curl bars are all Life Time Fitness-branded. The bumper plates are Alpha-branded, which is Life Time Fitness's CrossFit-style classes. They range in weight from 10lbs to 45lbs.
Does Life Time Fitness Have Squat Racks?
The Life Time Fitness location I visited had six squat racks. I was able to get one when I went in the afternoon, but you may have to wait for one if you go in the evening.
Does Life Time Fitness Have Deadlift Platforms?
Life Time Fitness has platforms that are attached to each squat rack.
Special Features & Amenities
Does Life Time Fitness Have a Pool?
In addition to having indoor Olympic-sized swimming pools, Life Time Fitness also has outdoor pools with slides and splash pads for kids. Some locations also have indoor whirlpools.
Want our full list of gyms with pools? Check out our guide: 10 Best Gyms With Pools, Saunas, & Hot Tubs.
Does Life Time Fitness Have a Sauna?
Life Time Fitness has saunas as well as eucalyptus-infused steam rooms.
Does Life Time Fitness Have Showers and Locker Rooms?
Life Time Fitness has showers and locker rooms. Most locations provide free towels, and some also provide shampoo and soap.
The lockers are available for all members to use, but you can only use them while you're onsite. You can't leave your belongings in them overnight.
Does Life Time Fitness Have a Basketball Court?
Life Time Fitness has two to three basketball courts depending on the location. Some locations also have racquetball courts and tennis courts.
Want our full list of gyms with basketball courts? Check out our guide: 7 Best Gyms With Basketball Courts.
Does Life Time Fitness Have Childcare?
Life Time Fitness has childcare. You can leave your children at the Kids Play area for up to two and a half hours while you work out. If you add your children to your membership, they can take kids' fitness classes or participate in sports training programs.
Want our full list of gyms with childcare? Check out our guide: 12 Best Gyms With Childcare (What To Expect, Rules, Cost)
Does Life Time Fitness Have a Yoga Studio?
Life Time Fitness has yoga studios.
Does Life Time Fitness Have a Smoothie Bar?
Life Time Fitness has more than just a smoothie bar. It has a full-service cafe called the LifeCafe® where you can get smoothies, coffee, meals, and snacks. They have a kids' menu as well.
You can also buy protein powder, pre-workout, and other supplements at the cafe.
Does Life Time Fitness Have Massage Chairs?
Life Time Fitness doesn't have massage chairs, but it provides massage therapy services in its spa. Massages range from 30 to 90 minutes.
Does Life Time Fitness Have a Women's-Only Area?
Life Time Fitness doesn't have a women's-only area.
Does Life Time Fitness Have Group Classes?
Life Time Fitness has the largest selection of group classes I've seen at a chain gym. You can take barre, yoga, kettlebell, yoga, and cycling. It also has Alpha Strength and Alpha Conditioning classes, which are similar to CrossFit. All classes are included with your monthly membership.
Want our full list of gyms with classes? Check out our guide: 11 Best Gyms With Classes
Does Life Time Fitness Have a Cardio Cinema Room?
Life Time Fitness doesn't have a cardio cinema room, but they have studios where you can stream classes. There are TVs throughout the gym and on some of the cardio machines, you can log into Netflix, Hulu, or YouTube.
Is Life Time Fitness Open 24 Hours a Day?
Not all locations are open 24 hours a day, but most are usually open from 4 am to midnight.
Does Life Time Fitness Have Red Light Therapy?
Life Time Fitness doesn't have red light therapy booths, but you can get various other skin treatments done at the MediSpa.
Who Does Life Time Fitness Cater To?
I mentioned earlier that there's something for everyone at Life Time Fitness, and it's true. It caters to people of any age or fitness level and you'll have access to plenty of equipment to help you reach your goals.
Life Time Fitness is an excellent gym for families. It has a ton of amenities and activities for kids, including extended childcare hours, camps, and family memberships for up to two adults and their dependents.
If you have CrossFit experience, you'll enjoy Life Time Fitness. Most locations offer classes called Alpha Strength, which include box jumps, kettlebell swings, the Olympic lifts, rowing, and sprints on the Assault bike. And if you're a competitive CrossFitter, you'll also be able to use the pool to practice swimming.
If you like the idea of CrossFit but you prefer to focus more on conditioning than strength, Life Time Fitness also has classes called Alpha Conditioning. These classes utilize bodyweight movements like burpees, vertical jumps, and clapping pushups.
Because there's less of an emphasis on barbell movements, the Alpha Conditioning classes are ideal for people who like HIIT workouts as well.
Life Time Fitness has a variety of other group classes such as Pilates, Zumba, spinning, and yoga. You can also enroll in small group training sessions if you don't feel comfortable working out in a large group.
Powerlifters, bodybuilders, and other strength athletes will enjoy Life Time Fitness, too. It has a great selection of barbells, plates, dumbbells, and resistance machines. There are several squat racks and incline and flat benches as well.
Life Time Fitness can be intimidating for beginners because of how large it is, but I think anyone who is new to fitness will feel comfortable there. The personal trainers are available to help if you need assistance with the equipment or need a workout plan. There are also beginner-friendly GTX classes that focus on the fundamentals.
For anyone who's looking to lose weight, Life Time Fitness offers one-on-one training and challenges to help you reach your goals. In addition to personal trainers, Life Time Fitness has registered dietitians who can set you up with a meal plan.
Specific Information For Women
Life Time Fitness doesn't have a women's-only workout area, but as a female, I didn't feel uncomfortable on the main gym floor. The clientele seemed a bit more mature than the folks at some other chain gyms I've been to, and the other members were mostly focused on themselves.
I think because of the higher prices and the fact that it's a family-friendly place, Life Time Fitness doesn't attract the kind of men who only go to the gym to flirt with women. You probably won't find as many creeps there as you would at other commercial gyms.
Life Time Fitness Policies
Re-Opening Policy & What Happens To Membership In A Lockdown?
Due to COVID-19, some amenities and facilities at Life Time Fitness are closed or operating at reduced capacity.
Class sizes are reduced by 50% and sharing equipment is currently not allowed. Some locations are holding their classes outside so members have more space. The amount of available classes is also reduced so instructors have more time to clean in between sessions.
Life Time Fitness has been hiring additional staff members at all of its locations to allow for more frequent cleaning. All of the equipment and studios are sanitized multiple times throughout the day.
If we have to go into lockdown, Life Time Fitness will freeze all of its memberships and will not charge its members for as long as gyms have to remain closed.
Policy On Dropping Weights, Grunting, & Chalk
At the Life Time Fitness in Montvale, NJ, no chalk of any kind is allowed. However, since they have lifting platforms and bumper plates, dropping weights is allowed.
I was also told that grunting is allowed as long as you're not obnoxious about it. So I'd recommend keeping it to a minimum and not grunting on every single rep if you can help it.
Cancellation Policy & Contract Length
All Life Time Fitness membership plans are month-to-month so you can cancel at any time. Unlike most chain gyms, there are no cancellation fees.
Regardless of what membership plan you have, you'll need to give 30 days' notice to cancel your Life Time Fitness membership. You can visit the club to cancel in person or send certified snail mail with the date and reason for your cancellation request.
According to Life Time Fitness's website, you can also call their corporate office to cancel. But I've heard of some members calling and being told they have to send a certified letter or visit the club in person, so I'd stick with those options if you want to cancel.
When you cancel, you should ask for written confirmation that the request went through in case you need proof later on. I also recommend checking your bank account regularly to ensure they don't keep withdrawing funds.
If you want to freeze your membership, you'll have to give 30 days' notice if you're going to be away from the gym for an extended period of time. If you have an illness or injury that prevents you from working out, you can put an immediate freeze on your account. You may have to pay a $10/month fee during the hold period.
Guest Policy: Can You Bring A Friend or Wife/Husband?
Life Time Fitness members get two guest passes per month that a guest can use once every 60 days. Guests can use the gym equipment but are usually not allowed to use the outdoor swimming pools, basketball courts, or take group classes.
Pet Policy: Can You Bring Your Dog To Workout?
Dogs are not allowed at Life Time Fitness unless they are certified service animals.
Are Life Time Fitness Memberships Transferable?
Life Time Fitness memberships are not transferrable to another person. You can change your home club location, but you'll have to speak to a staff member in person.
Does A Life Time Fitness Membership Work Anywhere?
Depending on your membership plan, you may only be able to use your membership at other local Life Time Fitness gyms. Some clubs are more exclusive and don't accept members from other locations.
For example, if I were to sign up for the Standard membership at the Montvale, NJ location, I could go to most other Life Time Fitness locations in NJ and PA. However, I wouldn't be able to attend certain clubs in New York City.
Each club has its own rules about which locations you can visit. If you travel a lot, I recommend speaking to a staff member when you sign up to check if your membership will allow you to visit other locations.
Is There A Dress Code?
Life Time Fitness doesn't have a strict dress code, but you should still follow basic etiquette. I didn't see any women wearing booty shorts at the location I visited, but a few were wearing crop tops. The men were all wearing shirts unless they were swimming.
While I was there, I asked about lifting without shoes, and I was told I could do so as long as I kept socks on.
Can My Child Workout At Life Time Fitness?
Children who are at least 11 years old can work out at Life Time Fitness as long as they are supervised by a parent or legal guardian. Eleven-year-olds can use the cardio and resistance machines only, while older children and teenagers can also use free weights.
Is Life Time Fitness Personal Training Worth It?
Considering that Life Time Fitness is a luxury gym, I would expect its trainers to have more qualifications than the trainers at other gyms. But the requirements for becoming a trainer at Life Time Fitness are about the same as any other gym.
Life Time Fitness personal trainers need to have certifications from organizations such as the National Academy of Sports Medicine (NASM) or the American Council on Exercise (ACE). Degrees in fields such as Kinesiology are preferred but not required.
Personal training sessions at Life Time Fitness start at $55/hour and can go up to $110/hour. When you join, you have the option to sign up for a $99 Personal Training Experience. In addition to the one-hour onboarding session, you also get two private one-hour workout sessions.
If you've never worked out before, working with a personal trainer for at least a few months is worth it. They'll help you get more comfortable using gym equipment and teach you proper form. Personal trainers can also help if you have specific weight loss or training goals.
For most other people, I don't think the personal trainers at Life Time Fitness are worth it. They can be more expensive than trainers at other gyms but don't necessarily have any additional training or credentials to justify the higher costs. If you have years of training experience, I'd save the money, especially since you're already paying a lot for a monthly membership.
Tips For New Members
1. If You Get Food From the LifeCafe®, Pay Attention to the Nutrition Facts
One of the perks of a Life Time Fitness membership is the extensive cafe they have on the premises. Most of the menu options are made from fresh, whole ingredients, but they can still be calorie-dense. This doesn't mean you can't enjoy the food, but if you're trying to lose weight or you like to track your macros, be mindful of the meals you choose.
2. Take Advantage of As Many Classes and Amenities As You Can
There's no shortage of classes and amenities at Life Time Fitness. Even if you have specific goals in mind, I recommend trying something new at Life Time whenever you can. It's not the kind of place for people who just want to run on the treadmill for 30 minutes, so get familiar with the club and try as many different workouts as you can.
3. Use Your Best Judgment When Drinking Alcohol at Life Time
Yes, Life Time Fitness is a gym, but it's also a place where adults go to relax. As such, alcohol is sold in the cafe or by the outdoor swimming pools at some locations.
If you do indulge in a beverage or two, don't try to use any gym equipment after drinking. You can get kicked out of the gym and may have your membership privileges revoked.
Life Time Fitness Complaints
Despite how amazing it is, not everyone has a good experience at Life Time Fitness.
One of the most common complaints about Life Time Fitness is how difficult it is to cancel a membership. Like almost every other chain gym, Life Time doesn't accept cancellation requests over the phone or via email. Members also complain that they continue to be charged even after submitting a cancellation request and receiving confirmation that it was processed.
Because Life Time Fitness is a family-friendly place, there are a lot of kids at the facility. At some locations, members have complained that the staff doesn't keep children contained and allows them to run around the gym floor and saunas.
I've also heard complaints that Life Time Fitness will frequently close some of its amenities without giving members a heads up first.
Alternatives to Life Time Fitness
As beautiful as Life Time Fitness is, it's not the right gym for everyone. Below is a list of other gyms to consider if you can't afford Life Time Fitness or don't have one near you.
1. Equinox
Check out our complete review of Equinox.
Equinox is another high-end, luxury gym. It's not quite as expansive as Life Time, but it has spa services, top-notch equipment, highly-rated group classes, and member perks such as discounts at Equinox hotels.
2. YMCA
YMCA is another family-friendly organization that offers many of the same amenities as Life Time Fitness at a more reasonable price point. It doesn't have as many squat racks as Life Time, but you can find plenty of benches, free weights, and machines there.
Check out our complete review of YMCA.
3. Gold's Gym
If you want a gym with high-quality equipment but you don't need all of the amenities or family activities that Life Time Fitness has, I recommend Gold's Gym. In addition to gym equipment, it has saunas, massage chairs, a smoothie bar, and childcare services for more than half the price of a Life Time membership.
Check out our complete review of Gold's Gym.
Other Gym Reviews
Life Time Fitness Gym Comparisons
Final Thoughts
If you're looking for a gym that's also a home away from home and you have the budget for it, a Life Time Fitness membership is worth it. It's a place where you and your entire family can work out, relax, and have fun.
If luxury gyms aren't your thing or you don't go to the gym enough to justify the high cost, you should consider a less expensive gym such as Gold's Gym, which has a lot of equipment but doesn't cost nearly as much as Life Time Fitness.
---
About The Author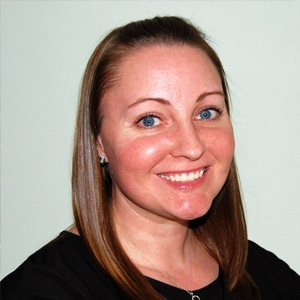 Amanda Dvorak is a freelance writer and powerlifting enthusiast. Amanda played softball for 12 years and discovered her passion for fitness when she was in college. It wasn't until she started CrossFit in 2015 that she became interested in powerlifting and realized how much she loves lifting heavy weights. In addition to powerlifting, Amanda also enjoys running and cycling.