If you've been looking for a new gym to join, you've likely come across Life Time Fitness and 24 Hour Fitness. Life Time Fitness is a luxury gym with a seemingly endless supply of equipment and list of things to do. 24 Hour Fitness isn't quite as upscale, but it still has plenty of equipment and nice amenities.
So, is Life Time Fitness or 24 Hour Fitness a better gym? I like both gyms for different reasons, but I'd recommend Life Time Fitness over 24 Hour Fitness for most people. It's larger and has a wide range of activities for all ages in addition to gym equipment. It is expensive, though, so you'll need to have a large budget in order to afford it.
When deciding between two gyms, it's important to look beyond some of the most obvious things like cost and equipment. In this article, I list 10 factors you should consider when joining a gym and discuss how Life Time Fitness and 24 Hour Fitness compare in each category. By the end, you'll be better equipped to make a decision about which gym is best for you.
Life Time Fitness Overview
Life Time Fitness is a resort-style athletic club with much more than just gym equipment. It has cafes, pro shops, kids' programs, spas, indoor and outdoor pools, and sports leagues. There are also parties, events for families, and competitions throughout the year.
In addition to all of that, Life Time Fitness offers luxury amenities including saunas, steam rooms, and whirlpools. The bathrooms and locker rooms contain upscale toiletries and are finished with marble and bamboo.
Life Time Fitness's expensive memberships may be out of reach for some people. But if you can afford one, it's definitely worth a look. Life Time Fitness also offers flexible memberships for young professionals and students, so you may be able to find a plan that fits your budget.
Pros
Social events, competitions, and sports leagues for people who want to be involved in a community
Several membership options available, including short-term options for students
Large number of upscale amenities
Excellent selection of group classes
High-quality strength and cardio equipment
Cons
Rude staff at some locations
Check out what it's like to work out at Life Time Fitness.
24 Hour Fitness Overview
Even though 24 Hour Fitness has been struggling and has closed several locations in recent years, it's still the second-largest chain gym in the US in terms of revenue. Members can also use their memberships at GoodLife Fitness and Energie Cardio gyms in Canada.
24 Hour Fitness offers group classes, high-quality weightlifting equipment, personal trainers, and some decent amenities. All of that combined with its 24-hour gym access make it a solid choice for people of all fitness backgrounds.
24 Hour Fitness does get crowded, and some locations don't have the best reputation for being clean. But if you have one near you that's well-maintained and want the ability to work out whenever you please, I recommend checking it out.
Pros
Barbells and bumper plates from high-quality brands like Rogue and Eleiko
24 Hour Fitness members can also attend GoodLife Fitness and Energie Cardio locations in Canada
Short-term memberships available
Experienced, high-quality personal trainers
Good selection of amenities including sports courts, juice bars, pools, and saunas
Cons
Some locations aren't very clean
Check out what it's like to work out at 24 Hour Fitness.
24 Hour Fitness vs Anytime Fitness: 10 Differences
1. Cost
Cost is often one of the most limiting factors for people looking to join a gym. Gym memberhsips run the gamut from being $20 or less per month to costing a couple hundred dollars. And on top of the monthly dues, you often have to pay taxes, enrollment fees, and annual fees as well.
As such, it's important to consider all of the fees you have to pay before joining a gym so you're not blindsided with unexpected charges.
Life Time Fitness
A membership at Life Time Fitness will cost anywhere from $99/month plus taxes to $249/month plus taxes. Prices depend on your location, whether or not you want multi-club access, whether or not you want to take group classes, and whether or not you want early access to childcare reservations.
Cheaper memberships are available for students, families, and individuals who sign up through Medicare or a corporate wellness program. Life Time Fitness also offers digital-only memberships for $15/month.
Life Time Fitness charges joining fees for $170 or more, but they are often discounted or waived entirely at certain points during the year.
24 Hour Fitness
24 Hour Fitness has a somewhat messy pricing structure. Base memberships start at $35/month depending on where you live. If you want national or regional club access, you'll pay anywhere from $41.67 to $56.99 per month. You can save some money if you're willing to pay for one or two years in full.
Some membership plans require annual fees that cost $49.
The Winner
If you can't afford to pay for a triple-digit gym membership, go with 24 Hour Fitness. It has a lot of different pricing plans, but you should be able to find one that fits your budget.
2. Contract Length
The two most common types of gym contracts are month-to-month and annual plans. A month-to-month plan is good if you like having more flexibility or if you know you'll only be living nearby for a few months. But an annual plan may be a better option for you if you're confident that you'll stay in one place and keep up with your gym routine for the long term.
Life Time Fitness
All of Life Time Fitness's memberships require month-to-month contracts.
24 Hour Fitness
24 Hour Fitness has month-to-month contracts as well as one-year and two-year contracts. Short-term contracts for one week, one month, or three months are also available.
The Winner
24 Hour Fitness has a lot more variety in its membership options, so I'd choose it over Life Time Fitness if you're looking for more than the usual month-to-month or annual gym membership plans.
3. Equipment
Another important factor to consider before deciding on a gym is the equipment it has. Some gyms cater to more of a general health crowd and don't have things like bumper plates or super heavy dumbbells for powerlifting, weightlifting, or bodybuilding. Other gyms have a better mix of free weights, cardio machines, and strength machines.
Not only will you need to think about your current goals, but you'll also need to consider how your goals may change in the future. This will prevent you from having to potentially switch gyms if the one you choose initially doesn't have equipment that will suit your future goals.
Life Time Fitness
Life Time Fitness's facilities are over 100,000 square feet. They have a ton of treadmills, stationary bikes, ellipticals, step climbers as well as a few rowers. There are also a large number of strength machines that are organized by muscle group.
In the free weights area, you'll find flat and incline benches, dumbbells, prefixed barbells, Olympic barbells, bumper plates, and EZ curl bars. There are also several squat racks and deadlift platforms, and each squat rack has landmine attachments and matadors.
Some locations also have turf areas or other designated areas with unique equipment such as battle ropes, kettlebells, plyo boxes, medicine balls, and sleds.
24 Hour Fitness
Even though it's not as large as Life Time Fitness, 24 Hour Fitness has plenty of treadmills, bikes, step climbers, ellipticals, and rowers. It also has leg press machines, hack squat stations, cable machines, and other resistance machines for every body part.
It also has high-quality barbells and bumper plates from Rogue and Eleiko as well as a large assortment of dumbbells, prefixed barbells, EZ curl bars, and trap bars. You can find squat racks and deadlift platforms at the majority of 24 Hour Fitness locations.
24 Hour Fitness also has functional fitness areas with sleds, tires, battle ropes, TRX bands, Bosu balls, medicine balls, and plyo boxes.
The Winner
It's a tie. Both gyms have a large selection of cardio and strength machines, free weights, and functional training equipment.
4. Atmosphere
Do you enjoy working out with others, or do you prefer that no one talks to you while you're at the gym? Do you enjoy cardio or do you like lifting weights? Do you want to be surrounded by hardcore, experienced gym-goers or do you want to train in a more laid-back environment?
These are all questions you should ask yourself when deciding between two gyms. A gym's atmosphere can determine how successful you'll be towards reaching your goals. If you find one that suits your personality and your training preferences, you'll be more likely to enjoy your workouts.
Life Time Fitness
The high cost of memberships at Life Time Fitness and the fact that it offers a lot of kids' activities means it caters to families as well as people who are more serious about their fitness. The members tend to be polite and respectful, but unless you're at an event or competition, they will most likely keep to themselves.
The staff at some locations can be rude, but as long as you don't do anything egregious, you shouldn't have a problem with them.
24 Hour Fitness
24 Hour Fitness's atmosphere is similar to Life Time Fitness's. The members and staff typically won't bother you, and the people who go there are dedicated to their routines. However, it's not as family-oriented as Life Time Fitness, which makes it more ideal for young adults or people who don't need someplace to bring their kids.
The Winner
24 Hour Fitness and Life Time Fitness both have a similar atmosphere. But if you're looking for a gym that your whole family can enjoy, go with Life Time. If you prefer to be in a place without a lot of young kids running around, go with 24 Hour Fitness.
5. Gym Policies
Some gyms are more laidback than others when it comes to rules regarding what you can wear and how you can work out. It's helpful to understand what you'll be walking into before you decide which one to join so you're not surprised by rules that you may not agree with.
Life Time Fitness
Life Time Fitness doesn't allow chalk, but you are allowed to drop weights and lift barefoot if you want to. It has a laidback dress code, and you can wear anything you want as long as it's not too baggy, too revealing, and doesn't have embellishments that would get caught on the machines.
You can bring two guests with you per month with most membership plans, but guests aren't allowed to use the amenities or take group classes.
To cancel your membership, you have to give 30 days' notice and provide a written request in person or send a letter via certified mail. On the plus side, there are no cancellation fees.
24 Hour Fitness
24 Hour Fitness allows you to use chalk as long as you're careful with it. You can also drop weights from overhead if you're on a lifting platform and using bumper plates.
Guests are allowed as long as they're 18 or older. They're free the first time you bring them, but you'll have to pay a small fee of about $20 if you bring the same person a second time.
24 Hour Fitness doesn't have a strict dress code, so you can wear any workout-appropriate gym clothing. However, barefoot lifting is not allowed.
If you want to cancel, you'll have to bring a letter to your primary location or send it via certified mail. 24 Hour Fitness will also allow you to freeze your membership for three to six months. It will make exceptions for up to 12 months if you have a medical issue that would prevent you from working out for that long.
The Winner
It's a tie since both gyms have similar rules. Even though 24 Hour Fitness allows chalk and Life Time Fitness doesn't, Life Time Fitness allows you to lift barefoot while 24 Hour Fitness doesn't. So, they cancel each other out.
6. Group Classes
If you like group classes, you'll need to make sure your preferred gym offers the ones you like at times you're able to attend them. It's also a good idea to ask about the variety of classes at the gym so you have the flexibility to try something different if you're ever looking for a new challenge.
Life Time Fitness
Life Time Fitness has over 100 classes per week to choose from. It offers yoga, cycling, boxing, barre, kettlebell, and strength-based classes.
It also has its own signature group training classes that include CrossFit-style classes and sprint interval training classes. There is also a selection of foundations classes for beginners.
24 Hour Fitness
Classes at each location vary, but 24 Hour Fitness typically has Pilates, barre, Body Pump, spin, Zumba, and strength classes. However, most locations only offer a small number of classes per day.
The Winner
Life Time Fitness wins due to its large offering of classes each week.
7. Amenities
Many gyms offer amenities that can help make your trip to the gym more convenient such as childcare and smoothie bars. Some gyms also have amenities that offer a more holistic approach to health and wellness such as massage therapy, saunas, and sports courts so you can do more than just work out.
If you just want to join a gym so you can work out, amenities likely aren't going to be a dealbreaker for you. But if you know you'll also want to use your gym as a place to relax and play sports with your friends, you should take stock of the quality of amenities at your preferred gym.
Life Time Fitness
Life Time Fitness has indoor and outdoor pools, childcare, cafes, basketball courts, racquetball courts, tennis courts, rock climbing walls, and yoga studios. While it doesn't have massage chairs or red light therapy, you can buy massages and other spa treatments at the on-site spas.
Life Time Fitness also has childcare, but it's only available with certain membership plans. In the showers and locker rooms, you'll find high-end toiletries and free towel services.
24 Hour Fitness
24 Hour Fitness's amenities aren't as luxurious as Life Time Fitness's, but it has saunas, basketball courts, racquetball courts, pools, saunas, juice bars, and pro shops. Showers and locker rooms are also available for all members.
The Winner
It's hard to beat the amenities at Life Time Fitness. It's the gym for you if you want access to upscale showers, locker rooms, and saunas as well as a huge selection of activities to participate in.
8. Personal Training
Personal trainers can be valuable resources for training advice, customized workout routines, and help with reaching certain fitness goals or rehabbing from an injury. But personal trainers can also just be nothing more than glorified salespersons with a personal training certificate.
As such, if you know you'll want to hire a personal trainer at the gym you decide to join, you'll want to find out how qualified the trainers are. You'll also want to find out their costs so you can ensure that a personal trainer fits in your budget.
Life Time Fitness
The trainers at Life Time Fitness must have certifications from the National Academy of Sports Medicine (NASM), the American Council on Exercise (ACE), or other similar certifying body. One-hour personal training sessions start at $55 and go up to $110, depending on where you live and how much experience your trainer has.
New members can also purchase a package of three sessions for $99 when they first sign up.
24 Hour Fitness
At 24 Hour Fitness, the personal trainers must have NASM, ACE, or other similar certifications. They also must have at least one year of experience working directly with clients.
Each club has different personal training prices, but they typically start around $85/hour and go up to $97.50/hour. Four-session packages are available. You can buy one package or have them auto-renew until you wish to cancel.
24 Hour Fitness doesn't offer any free personal training sessions for new members.
The Winner
Even though Life Time Fitness's personal training costs start at a lower rate than 24 Hour Fitness's, 24 Hour Fitness wins because even its highest-priced personal training session is less expensive than that of Life Time Fitness. 24 Hour Fitness's personal trainers also tend to have a bit more experience.
9. Locations
While joining a gym that's close to your home or office is important, it's also good to find out whether or not you can attend other locations. You may find that another club has a better atmosphere or better equipment, or you may just want to be able to keep up with your routine when you're on vacation.
Life Time Fitness
Life Time Fitness has more than 150 locations in the US and Canada. Only members with multi-club access plans can visit other locations. However, a small handful of exclusive locations don't allow members from other clubs to drop in.
24 Hour Fitness
24 Hour Fitness has less than 300 clubs in the US. Most of them are on the east and west coasts. Some membership plans allow you to visit any club you want, but others only allow you to visit other clubs within a 50-mile radius.
24 Hour Fitness also has a partnership with GoodLife Fitness and Energie Cardio, two Canadian fitness chains. If you're ever in Canada, you can use your 24 Hour Fitness membership at either gym.
The Winner
Both chains only have a small number of clubs in the US, and you can only attend locations other than your primary club with certain memberships. But 24 Hour Fitness edges out Life Time Fitness due to its partnership with GoodLife Fitness and Energie Cardio in Canada.
10. Hours of Operation
Choosing between two gyms can often come down to which one has better operating hours. It's rare to find a gym that's not open early in the morning until late at night, but even those hours may not work for shift workers, busy parents, or anyone who just prefers working out in an empty gym.
Fortunately, some gyms are open 24 hours a day so you can work out whenever you want.
Life Time Fitness
Most Life Time Fitness locations open at 4 AM and close at midnight. There are some that are open 24 hours a day, but they are few and far between.
24 Hour Fitness
As the name implies, 24 Hour Fitness is open 24 hours a day. There are a couple of locations near me in northern NJ that are actually only open from 5 AM until 11 PM, but this isn't indicative of the franchise as a whole.
The Winner
24 Hour Fitness is a better choice if you can only work out during the middle of the night. But it's worthwhile to make sure the location closest to you is actually open 24 hours a day since a small handful of clubs aren't.
Who Is Life Time Fitness For?
Life Time Fitness is an ideal gym for:
People with large budgets
People who enjoy competitions such as 5ks and triathlons
Families who are looking for activities for their children
People who want to be able to use outdoor pools in the summer
People who want to take CrossFit-style classes without joining a CrossFit gym
Who Is 24 Hour Fitness For?
24 Hour Fitness is best for:
Powerlifters and Olympic weightlifters
People who want a gym with 24-hour access
People who want a short-term gym membership
People who want to save money on a gym membership
Other Gym Comparisons With Life Time Fitness and 24 Hour Fitness
24 Hour Fitness vs LA Fitness
---
About The Author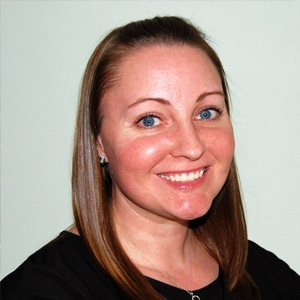 Amanda Dvorak is a freelance writer and powerlifting enthusiast. Amanda played softball for 12 years and discovered her passion for fitness when she was in college. It wasn't until she started CrossFit in 2015 that she became interested in powerlifting and realized how much she loves lifting heavy weights. In addition to powerlifting, Amanda also enjoys running and cycling.