Equinox is one of the most upscale chain gyms in the US, and Life Time Fitness isn't far behind. But despite the fact that they both cater to people with large budgets, each gym attracts a different clientele and offers a different kind of workout experience to its members.
So, is Life Time Fitness or Equinox the better gym? Life Time Fitness is better for families with young children and people with large budgets who don't want to totally splurge on a gym membership. Equinox is better for people with unlimited budgets who want access to world-class group instructors and highly-rated personal trainers.
When you're considering joining a gym as expensive as Life Time Fitness or Equinox, you want to make the right decision from the start. Otherwise, you can be stuck with a costly gym membership that's difficult to cancel.
This article will review Life Time Fitness and Equinox in more detail, and by the end, you'll be able to determine which gym is the better fit for you.
Life Time Fitness Overview
Life Time Fitness is a resort-style athletic club that has spas, cafes, coworking spaces, and activities for kids in addition to exercise equipment. In the summer, you can even go to Life Time Fitness to have a cocktail by the outdoor pool.
Even though it's considered a luxury gym and caters to people with large budgets, Life Time Fitness's clientele isn't snobbish or stuck-up. And one of the things I like about it is that it tries to be inclusive of people with different budgets by offering discounted memberships for certain populations.
A gym as large as Life Time isn't for everyone, but in my opinion, it's one of the best gyms around. It's impossible to visit Life Time Fitness and not want to spend all day there — and with all of the amenities and activities it offers, you can easily do so.
Pros
Different membership tiers for young adults or families who can't afford a full-price membership
Flexible membership options for students on break from school
The locker rooms and showers have luxury toiletries
Huge 100,000+ square foot facilities
Good selection of group classes and other activities such as basketball, tennis, and rock climbing
Cons
The staff is rude at some locations
Expensive membership plans
Check out my full review of Life Time Fitness here.
Equinox Overview
Whereas Life Time Fitness is a deluxe gym that caters to families, Equinox caters to the elite. It's not uncommon to see celebrities at Equinox clubs in New York City, Los Angeles, and other large cities.
Equinox prides itself on being innovative and modern, and that's evident through its mobile app. Nearly all gyms have apps these days, but the Equinox app is praised for being user-friendly, intuitive, and robust.
Equinox owns several fitness brands including SoulCycle, Blink Fitness, and Pure Yoga. It also owns the five-star hotel brand Equinox Hotels. Equinox Hotels is currently only in New York City, but it has spas, indoor and outdoor dining, and pools.
Pros
Lots of fun group classes
Cold eucalyptus towels available throughout the gym for a post-workout cooldown
Chalk and dropping weights are allowed
Spacious, luxurious showers
Mobile app has excellent reviews
Cons
Limited hours at some locations
Some locations can get very crowded
Pricey membership plans and high initiation fees
Check out my full review of Equinox here.
Life Time Fitness vs Equinox: 10 Differences
Life Time Fitness and Equinox are both classified as luxury gyms, but that's about all they have in common. Let's take a look at some of the most important components of a gym and see how each one fares in a head-to-head comparison.
1. Cost
Cost is one of the first things you should look at when deciding which gym to join. Not only should the monthly fee fit into your gym budget but you should also account for enrollment fees, taxes, and annual fees.
With two gyms as expensive as Life Time and Equinox, you should also consider how often you'll actually go. Having to pay a premium price isn't so bad if you go to the gym often enough to justify the cost.
Life Time Fitness
Life Time Fitness memberships start around $99/month plus taxes, but if you live in a major metro area, you may pay up to $249/month plus taxes. The exact costs depend on how many clubs you want access to, how many classes you want to take each month, and whether or not you want early access to childcare reservations.
Joining fees can be as high as $170, but you can get them waived if you sign up during a special promotion.
Students, young professionals, and families have the opportunity to save money with discounted memberships. You can also get a discount if you're on Medicare or if your employer participates in Life Time's corporate wellness program.
If you have no interest in going to the gym in person, you can purchase a digital membership for just $15/month. This membership gives you access to virtual classes, exclusive recipes, discounts at certain retail brands, and tips on how to live a healthy lifestyle.
One-day free trial passes are available on Life Time's website.
Equinox
Equinox membership costs are different in each area of the US. Don't be shocked if the club near you costs at least $200/month. Some clubs cost less and others cost more, but this is an average starting point for most Equinox locations.
Monthly fees can go up to $280 or more if you want access to multiple clubs. There is also an initiation fee of at least $100, but Equinox drops the price at certain times throughout the year.
The Winner
Neither gym is cheap, but Life Time Fitness is the better choice if you're trying to be more mindful of your spending habits since many locations cost $100 less per month than Equinox.
2. Contract Length
Before you sign a contract, you should make sure you understand what kind of commitment you'll be making. Some gym contracts lock you in for at least a year while others are month-to-month contracts that don't have a specific end date.
Life Time Fitness
There is no long-term commitment required for Life Time Fitness since all of their contracts are month-to-month.
Equinox
Most contracts at Equinox are for 12 months.
The Winner
If you don't want to be locked into a long-term contract, go with Life Time Fitness.
3. Equipment
Before you sign a gym contract, you should take advantage of a free trial to try out its equipment. The equipment should be in good shape, and there should be enough of it that you can find a way to train even when the gym is crowded.
The equipment should also suit your training goals whether they're strength-, endurance-, or aesthetics-based.
Life Time Fitness
Life Time Fitness has cardio and resistance machines from Precor, TechnoGym, Octane Fitness, and Hammer Strength. There are several rows of treadmills, ellipticals, stationary bikes, and stair climbers, and the resistance machines are all organized by body part.
There are flat and incline benches, bench press stations, Olympic barbells, dumbbells, EZ curl bars, and preloaded straight bars in the weight room. You should be able to find at least five squat racks and deadlift platforms as well as landmine attachments and matadors at most locations.
Equinox
In addition to your standard treadmills, stationary bikes, and ellipticals, Equinox also has VersaClimbers, ladder-climbing machines, and manual Woodway treadmills.
The cardio and strength machines are from Precor, Life Fitness, and Hammer Strength. There are also Schwinn spine bikes for the spin classes.
The free weights area has dumbbells, rubber-coated grip plates, bumper plates, Olympic barbells, trap bars, EZ curl bars, preset straight bars, and flat and incline benches.
Equinox also has squat racks and deadlift platforms, but how many each club has will vary.
The Winner
Life Time Fitness and Equinox both have a large amount of equipment from some of the top fitness equipment suppliers in the US. You can't go wrong with the machines and free weights at either gym.
4. Atmosphere
The gym you choose should be a place where you won't mind spending an hour or more of your time several days a week. And even if you don't feel like working out when you first get there, the atmosphere should energize and motivate you when you walk through the door.
Furthermore, you shouldn't have to feel self-conscious at the gym because you're afraid the other members are judging you or the staff doesn't make you feel welcomed. You should get a sense of what types of people attend the gym at the times you'll be there the most so you can determine how well you'll fit in with them.
Life Time Fitness
Life Time Fitness has a family-friendly environment due to the large number of kids activities it offers. But young children aren't allowed on the gym floor, so you won't have to worry about them getting in your way during your workout.
When you're in the gym area, you'll likely notice that the people who work out there are more serious about their fitness routines. Because of its high cost, it's not the kind of place to go to if you're just looking to walk on the treadmill for a half-hour.
Some of the employees at some locations can be rude, but for the most part, the staff at Life Time is inviting, courteous, and helpful.
Equinox
The best word I can think of to describe the atmosphere at Equinox is bougie. When I visited it not too long ago, the members were all dressed in designer athletic clothes and everything just felt very "extra."
Equinox feels like the kind of place where people go to get noticed. The majority of people there are dedicated to their workouts, but I got the sense that many of them choose this gym specifically so they can try to impress others.
If you can get past the somewhat pompous attitudes of the members, you'll see that they're at least respectful of others even though they can be a bit self-absorbed. For the most part, the employees are friendly and helpful, but some of the trainers can easily get annoyed if you're using a machine they want to use with one of their clients.
The Winner
Despite the fact that it's a luxury gym just like Equinox, Life Time Fitness has a better atmosphere and isn't quite as elitist as its competitor.
5. Gym Policies
Most gyms will have rules posted on the walls throughout the building, but some policies are hidden deep in the membership contract. You should get a good understanding of each gym's rules before you purchase a membership to make sure you won't get in trouble with the staff.
It's also good to know what your gym's cancellation policy is if you ever choose to terminate your membership.
Life Time Fitness
Life Time Fitness doesn't have any cancellation fees, but you do have to show up in person or send a letter via certified mail to submit a written cancellation request. Life Time requires 30 days' notice to cancel. If you want to temporarily suspend your membership, you can freeze it for a small fee of $10/month.
Some gyms will let you transfer your membership to another person to avoid the cancellation process, but Life Time doesn't allow that. You can, however, change your primary club to another location by speaking to a staff member.
You can bring two guests with you per month with most memberships. Guests are only allowed to use the gym equipment and can't use the pools, sports courts, or take group classes.
The dress code is pretty laidback. Any appropriate workout apparel is allowed at Life Time. Chalk is not allowed, but you can lift barefoot and you're allowed to drop weights if you need to.
Equinox
At Equinox, you can cancel your membership in person, over the phone, or online, but you have to give them at least 45 days' notice. Unless you're canceling because you're moving or you have a medical issue that prevents you from working out, you have to pay a $100 cancellation fee.
Men need to keep their shirts on when they're on the gym floor, but women can work out in just sports bras. Shoes need to be worn at all times on the gym floor, so barefoot lifting isn't allowed.
Equinox allows its members to use chalk. At most locations, you can drop your weights if you're on a lifting platform or using the functional training space. Some locations only allow you to drop weights from waist-high, though.
The Winner
Life Time Fitness beats Equinox because it has no cancellation fees and a shorter notification period for canceling a membership. You can also lift weights barefoot and drop weights at Life Time, which isn't allowed at all Equinox locations.
6. Group Classes
Almost all gyms have group classes, but some only offer classes like Zumba or yoga while other gyms have their own signature classes. Class times and how often each class is offered during the week also vary at each gym.
Life Time Fitness
Life Time Fitness offers classes for every experience level from beginners to advanced gym-goers. Classes include barre, yoga, spinning, kettlebell, and strength-based classes.
Life Time also has its own series of signature classes. The Alpha classes are the most popular. They're similar to CrossFit and focus on strength, endurance, and metabolic conditioning.
Equinox
Equinox is known for its variety of fun classes and energetic instructors. Depending on the location, it offers 80-100 classes each week.
There are some Zumba and barre classes, but most classes are designed with a specific training goal in mind. You can take classes that focus on running, cycling, strength training, metabolic conditioning, or mobility. Some classes include a combination of some or all of these things.
The Winner
Life Time Fitness has an excellent assortment of group classes, but Equinox has made its mark on the fitness world with its top-notch group instructors and innovative class experiences. Even if you dislike everything else about Equinox, you'll love its group classes.
7. Amenities
When it comes to luxury gyms like Equinox and Life Time, you're not just paying for the gym equipment — you're also paying for access to amenities that you can't always find at other gyms. But that means you should pick the gym that has the amenities you're most likely to use so you're not wasting your money.
Life Time Fitness
Life Time Fitness has pools, saunas, rock climbing walls, basketball courts, racquetball courts, tennis courts, childcare, yoga studios, and smoothie bars or cafes at nearly every location. However, some amenities like childcare are only available to members with certain membership plans.
Life Time Fitness also has spacious locker rooms and showers. Shampoo, conditioner, soap, hairdryers, hairspray, deodorant, and body lotion are all provided. Free towels are provided as well.
Life Time Fitness doesn't have massage chairs or red light therapy, but you can get massages and other spa treatments at its onsite MediSpa.
Equinox
Equinox has saunas, steam rooms, yoga studios, and juice bars. Some locations have pools and basketball courts. Equinox also has a Kids Club, but you have to pay extra every time you want to use it.
There are no massage chairs or red light therapy booths, but a handful of locations have HigherDOSE infrared saunas. You can also get massages and spa treatments at Equinox's spa.
Not all locations offer all amenities, though. Equinox clubs that are outside of the major cities tend to have fewer amenities even though you're still paying a premium price.
The Winner
Life Time Fitness is better if amenities are important to you because nearly all of its locations have the same ones.
8. Personal Training
If you want to work with a personal trainer, it's important to check the qualifications of the trainers at each gym when you're trying to decide which one to join. Trainers at some gyms are required to have nothing more than a personal training certification, while trainers at other gyms have to have years of experience and education.
Cost is another thing to consider. Personal training packages aren't cheap, but they could be a good investment if you need help reaching your goals.
Life Time Fitness
Life Time Fitness personal trainers must have certifications from NASM, ACE, or another accredited institution.
Personal training sessions at Life Time Fitness are one hour each and cost anywhere from $55/hour to $110/hour. You have the option to purchase three sessions for $99 when you first sign up.
Equinox
In addition to having personal training certifications from NASM, ACE, or ISSA, the personal trainers at Equinox must have at least six months of experience and must also be certified through Equinox's own institute called Equinox Fitness Training Institute.
Through EFTI, trainers have the ability to earn up to 270 hours of education and can also earn nutrition certifications through Precision Nutrition.
Pricing for personal training sessions is based on how experienced your trainer is. Trainers in the lower tiers start at $100/hour and trainers in the upper tiers cost $150/hour or more.
Equinox also has a Tier X program that's run by its most experienced trainers. This program follows a more holistic approach to improving your body through exercise, nutrition, sleep, stress management, and other healthy lifestyle habits. The Tier X program starts around $2,000 for a three-month package.
The Winner
If you want to work with a highly qualified, experienced trainer, go with Equinox. Even though personal training costs more at Equinox than it does at Life Time Fitness, its trainers have hundred of hours of education under their belts and the cost is worth it.
9. Locations
When choosing between two gyms, you should think about how far you're willing to commute. It's nice if there's a gym just a couple of miles away from where you live or work, but if you have to (or want to) drive a bit further, you'll need to make sure the gym is still easy to get to.
It's also a good idea to check how many locations in total each gym has, especially if you travel a lot, and whether or not your membership allows you to visit other clubs.
Life Time Fitness
Life Time Fitness has more than 150 locations throughout the US and Canada. With certain memberships, you can visit almost all of them, but some of the more exclusive clubs don't allow members from other locations. You may also have to pay $80 or more per month for multi-club access.
Equinox
Equinox has 108 locations in the US, Canada, and London. Equinox locations tend to be more concentrated in large metro areas — there are 40 in New York City alone — but you can also find some in the suburban outskirts of the big cities.
You can purchase a membership that allows you to visit other locations, but it can cost $100 more than a membership with single-club access.
The Winner
Life Time Fitness has more locations than Equinox, and multi-club access at Life Time is less expensive. It will suit you better if you want to be able to visit more than one location.
10. Hours of Operation
The gym you choose should be open at the time you're most likely to go. If you can only make it to the gym at 5 AM but the one you want to join doesn't open until 6 AM, you'll either never go or you'll have to change the entire rest of your schedule. Fortunately, most gyms have flexible hours and are open from early in the morning until late at night.
Life Time Fitness
Life Time Fitness is typically open from 4 AM until midnight, but some locations may open later or close earlier. A handful of clubs are open 24 hours a day.
Equinox
Each Equinox club's hours vary. Most are open from 5 AM to 9 PM Monday through Thursday, 5 AM to 7 PM on Friday, and 7 AM to 6 PM on the weekends.
The Winner
Since Life Time Fitness is open earlier in the morning and later at night than Equinox, it's the better choice if you need a gym with flexible hours.
Who Is Life Time Fitness For?
Life Time Fitness is a good gym for:
Families who want a gym with a kid-friendly environment
Bodybuilders
Powerlifters (if you don't mind not being able to use chalk)
People who want to do CrossFit-style workouts without joining a CrossFit box
Anyone who wants to play other sports such as basketball or tennis
Who Is Equinox For?
Equinox is a good gym for:
People with unlimited budgets
People who like group classes
Parents who only need occasional childcare
Anyone who is willing to pay for a comprehensive personal training package
Other Gym Comparisons With Life Time Fitness and Equinox
---
About The Author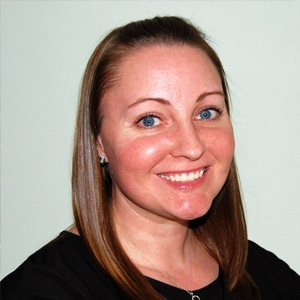 Amanda Dvorak is a freelance writer and powerlifting enthusiast. Amanda played softball for 12 years and discovered her passion for fitness when she was in college. It wasn't until she started CrossFit in 2015 that she became interested in powerlifting and realized how much she loves lifting heavy weights. In addition to powerlifting, Amanda also enjoys running and cycling.