Life Time Fitness and Planet Fitness are two chain gyms that are on opposite sides of the spectrum when it comes to cost, amenities, atmosphere, equipment, and more. The low membership prices of Planet Fitness are appealing to a lot of people, but you definitely get what you pay for.
So, is Life Time Fitness or Planet Fitness a better gym? Life Time Fitness is better than Planet Fitness in nearly every aspect. It has better equipment, more lenient rules, better personal trainers, and more group classes. Planet Fitness is an okay gym if you need to save money, but it's not ideal for serious gym-goers with strength or aesthetic goals.
Joining a gym requires some careful thought and consideration. Even when you're choosing between two completely different gyms like Life Time Fitness and Planet Fitness, you'll still want to avoid making a hasty decision that can leave you feeling unmotivated to work out.
In this article, I'll discuss 10 things you should look at when deciding which gym to join and review the differences between Life Time Fitness and Planet Fitness to help make your decision easier.
Life Time Fitness Overview
Life Time Fitness is a huge 100,000 square foot athletic resort club where you can do so much more than work out. It has pools, saunas, spas, cafes, coworking spaces, children's activities, sports courts, and rock climbing walls.
Because it offers all of this and more, a Life Time Fitness membership is expensive. But if you can afford it, the cost is worth it. There's so much to do that you'll want to go as often as you can, and you can easily spend all day there without getting bored.
With a gym as large as Life Time Fitness, it's easy to feel unseen, but it holds several social events for adults, children, and families throughout the year so you can get to know the other members.
If you want to stay focused on your fitness goals and socialize at the same time, you can sign up for one of Life Time Fitness's 5k races, marathons, or triathlons. Some locations also have basketball leagues.
Pros
Huge facilities with numerous activities for kids and adults
Slightly discounted memberships for young adults and families
Short-term membership options for students during summer vacation and winter break
Luxury toiletries in the showers and locker rooms
Large number of amenities
Hundreds of group classes led by motivating, energetic instructors
Cons
Memberships are expensive
Staff can be rude at some locations
Most locations don't allow chalk
Check out my full review of Life Time Fitness here.
Planet Fitness Overview
Planet Fitness claims to be a judgment-free zone where anyone can feel welcome, but that's only true to a certain extent. If anything, the slogan is an empty platitude disguised as a sincere attempt to welcome anyone and everyone even though they turn away people who don't look like their ideal customers.
I've heard people call Planet Fitness a "progress-free zone" rather than a judgment-free zone, and I can't help but agree. Once you've been a member for any length of time, you'll start to feel like Planet Fitness doesn't actually want you to improve.
Its whole business model is built on catering to people who don't like to work out, and they put a lot of effort into preventing you from getting stronger or branching out and trying new workouts.
I know this sounds harsh, but Planet Fitness isn't all that bad. If you're not interested in lifting weights or you can't afford a more expensive gym membership, working out at Planet Fitness is better than not working out at all. Just be aware that you may outgrow it within a couple of months, and you'll need to look elsewhere if you want to keep making progress.
Pros
Affordable membership plans
Black Card members have access to any location in the world
Black Card members get discounts at Reebok.com
Black Card members can bring an unlimited number of guests per month
Cons
Limited amount of strength equipment
Check out my full review of Planet Fitness here.
Life Time Fitness vs Planet Fitness: 10 Differences
With all that it has to offer, it's hard to find a gym that can top Life Time Fitness. As you'll see in this article, Planet Fitness is definitely not one that can compete with it, as it's inferior to Life Time Fitness in more ways than one.
1. Cost
Before you decide on a gym to join, you should first check which one can fit within your budget. You should also be honest with yourself and consider how often you'll actually go. If you'll be at the gym four or five days a week, paying more for a membership will be worth it. But if you only go a few times a month, an inexpensive membership may suit you better.
Life Time Fitness
Life Time Fitness memberships start at $99/month plus taxes depending on where you live. If you want access to multiple locations, want to take group classes, or want early access to childcare reservations, you can expect to pay $249/month plus taxes.
Life Time Fitness's joining fees are $170, but they're waived or discounted at certain times throughout the year.
Discounted memberships are available for students, young professionals, families, people on Medicare, and people whose employers participate in Life Time Fitness's corporate wellness program.
You can also save money by purchasing a digital-only membership, which costs $15/month. You'll get access to virtual classes, exclusive content, and retail discounts.
If you want to try Life Time Fitness before you pay for a membership, you can get a free one-day trial pass online.
Planet Fitness
Planet Fitness has a Classic membership that costs $10/month plus taxes and a Black Card membership that costs $22.99/month plus taxes. Both plans require an annual fee of $39, but only the Classic plan requires an enrollment fee. However, the enrollment fee is often only $1.
Planet Fitness offers free one-day trial passes for potential new members.
The Winner
Planet Fitness is one of the cheapest gyms around, making it a good choice for anyone who can't afford a pricey gym membership.
2. Contract Length
The length of a contract isn't something that many people think about when joining a gym, but it's important to understand what kind of commitment you're making. Some gyms will lock you into an annual contract while others offer contracts that don't put have specific end dates.
Life Time Fitness
Life Time Fitness only offers month-to-month contracts.
Planet Fitness
The Classic membership is month-to-month while the Black Card membership requires an annual commitment.
The Winner
Either gym is a good choice if you're looking for a month-to-month contract. But if you prefer an annual contract for any reason, go with Planet Fitness.
3. Equipment
Whether you prefer cardio or strength training, you'll need to make sure the gym you join has enough equipment so you can do the workouts you enjoy.
You'll want to consider your future goals as well. If you get stronger or you decide that you want to try a different type of workout, you should be able to grow with your gym instead of having to join a new one.
Life Time Fitness
Life Time Fitness has a lot of cardio machines, but it has multiple rows of resistance machines as well. A nice thing about the resistance machines is that they're organized by body part, which is helpful for people who are new to the gym and aren't yet familiar with all of the machines.
Life Time Fitness also has bench press stations, free-standing flat and incline benches, dumbbells that go up to 90lbs or more, EZ curl bars, preset straight bars, barbells, and bumper plates. There are several squat racks and deadlift platforms at most locations as well as landmine attachments and matadors.
Planet Fitness
Planet Fitness has mostly cardio equipment with multiple rows of treadmills, stationary bikes, and ellipticals. There is a small number of resistance machines, but the selection isn't that great.
Planet Fitness has a weight room, but it's a bit too generous to call it that. You can find a few flat and incline benches there as well as EZ curl bars and preloaded straight bars, but you won't see any squat racks, deadlift platforms, plates, barbells, or dumbbells that are heavier than 50lbs.
The Winner
Life Time Fitness beats Planet Fitness when it comes to equipment because it has a larger selection and caters to a variety of training goals.
4. Atmosphere
Feeling like you don't belong at the gym can result in you dreading your workouts or skipping them altogether. To avoid this, you should evaluate what kind of people attend the gym you're interested in joining to make sure you fit its target demographic.
You should also pay attention to how the members and staff treat each other. If they're friendly and polite, you'll have a positive experience with each visit. But if they're rude or judgmental, you'll feel discouraged or self-conscious every time you walk through the door.
Life Time Fitness
Life Time Fitness caters to a wealthier crowd, but in my experience, the members aren't rude or pretentious. Because it has a lot of kids' activities, you'll also see a lot of families and young children running around. Some of the staff and personal trainers can be rude, but as long as you're polite to them, they won't give you any trouble.
The high prices also tend to weed out people who aren't serious about fitness. You'll likely see the same members at Life Time Fitness every time you go because they're committed to their workouts.
Planet Fitness
Planet Fitness is great for beginners or people who easily get intimidated in the gym. However, it's pretty unaccepting of people who look too fit, which they claim can scare off other members who are self-conscious about their appearance.
Planet Fitness is also known for its lunk alarm. At many locations, the staff will never ring it. But at other clubs, employees may ring the alarm if you make one tiny mistake. As such, it'll be difficult to focus on training since the fear of embarrassment will be hanging over you as you're working out.
The Winner
If you want to be able to work out without the fear of being judged for doing something wrong, go with Life Time Fitness.
5. Gym Policies
Very few gyms have an "anything goes" policy, but some gyms' rules are too prohibitive and can prevent you from training effectively. Before settling on a gym, you'll need to make sure you understand all of its rules so you won't get in trouble with the staff or upset the other members.
Life Time Fitness
Life Time Fitness is pretty lenient when it comes to dropping weights. Chalk is not allowed, however.
Life Time Fitness also has a laidback dress code. Men have to wear shirts on the gym floor, but women can wear crop tops and sports bras. You can also work out without shoes as long as you keep socks on.
With most membership plans, you can bring two guests per month, but guests aren't allowed to use the pools, sports courts, or take any classes.
Canceling a Life Time Fitness membership requires you to submit a letter in person or send it via certified mail. You have to provide at least 30 days' notice. There are no cancellation fees.
Life Time Fitness doesn't allow members to transfer their memberships to another person, but you can change your home club to a different location by speaking to a staff member.
Planet Fitness
Planet Fitness doesn't allow chalk, dropping weights, grunting, or lifting barefoot. Clothing that is too revealing is also frowned upon.
Planet Fitness also bans certain movements such as overhead presses because somehow, watching people press weight over their heads is too threatening.
Planet Fitness does have a good guest policy, though. If you have a Black Card membership, you can bring an unlimited number of guests with you per month.
If you have a month-to-month plan, you can cancel at any time. If you have a Black Card membership and want to cancel early, you have to pay a $58 cancellation fee. You have to fill out a form at the front desk to cancel.
The Winner
Life Time Fitness doesn't have any cancellation fees and it allows you to drop weights and lift barefoot. It also has a more flexible dress code. It's a better choice for people who don't want to be stifled by too many rules in the gym.
6. Group Classes
Group classes are common at many gyms, but there are still some that don't offer any. If you prefer to work out with others instead of by yourself, make sure that the gym you're thinking about joining has classes you're interested in and that they fit your schedule.
Life Time Fitness
Life Time Fitness offers close to 100 classes per day. You can take yoga, spin, barre, cardio boxing, kettlebell, and strength-based classes.
If you enjoy HIIT or CrossFit-style workouts, you can also take Life Time Fitness's Alpha classes. Each Alpha class has a different focus and emphasizes strength, endurance, or metabolic conditioning.
Planet Fitness
Instead of large group classes, Planet Fitness has small group training sessions called [email protected] These sessions are held about 10 times a day and are free for all members.
There are different types of [email protected] classes, including orientation sessions for beginners, express circuit sessions for people who are short on time, and sessions that target different muscle groups.
The Winner
Life Time Fitness has a much larger selection of group classes, making it an ideal choice for anyone who enjoys the accountability and structure of group fitness.
7. Amenities
Gyms are starting to turn into one-stop shops where you can work out, get a post-workout meal, relax, and have someone watch your kids while you exercise. But some gyms still only offer the bare minimum. If you know you'll definitely utilize a particular service, you'll need to make sure the gym you join has what you need.
Life Time Fitness
Life Time Fitness has an impressive number of amenities, including indoor and outdoor pools, basketball courts, tennis courts, racquetball courts, yoga studios, rock climbing walls, and saunas. Childcare is also available, but only for members with certain membership plans.
The showers and locker rooms at Life Time Fitness are spacious and luxurious. Toiletries from high-end beauty brands are provided for free. Life Time Fitness also has free towel services.
There are no massage chairs or red light therapy booths, but the onsite MediSpa offers massages and other spa treatments for an additional fee.
Planet Fitness
Planet Fitness gyms don't have a lot of amenities, which is what allows them to keep their prices low. They don't have basketball courts, pools, childcare, or saunas. However, you can find massage chairs, red light therapy, tanning beds, and smoothie bars at almost all locations.
Planet Fitness also has showers and locker rooms for all of its members.
The Winner
If you want to join a gym where you can do more than just work out, you can't go wrong with Life Time Fitness. Not many gyms have amenities that come close to theirs.
8. Personal Training
The cost and quality of personal trainers at a chain gym can vary, as can the services they provide. It's important to find out about your potential trainer's credentials so you can determine whether or not he or she can help you reach your goals. You'll also need to make sure you can afford a personal training package, which isn't included with your gym membership.
Life Time Fitness
The personal trainers at Life Time Fitness must have NASM, ACE, ISSA, or other similar certifications. It's preferred that they have degrees in kinesiology or exercise science, but it's not required. Most of them have at least one year of professional experience, though.
A one-hour personal training session at Life Time Fitness costs anywhere from $55 to $110. When you first join, you also have the option to buy a package of three sessions for $99.
Planet Fitness
The personal trainers at Planet Fitness have similar qualifications as the ones at Life Time Fitness. However, they're only there to lead the [email protected] classes and provide free consultations to members who request them. They'll give you a workout program if you ask for it, but they don't provide a ton of one-on-one attention.
On the plus side, the consultations and the [email protected] classes are free for all members.
The Winner
The personal trainers at Life Time Fitness will give you more individualized attention. They're not cheap, but their cost is worth it.
9. Locations
One of the benefits of chain gyms is how many locations they have. If you travel a lot or you want to go to one club that's close to home and another club that's close to your job, you can usually use your membership at multiple locations.
Not all gyms allow you to visit other locations though, so you'll need to make sure you understand your gym's reciprocity rules.
Life Time Fitness
Life Time Fitness can be found in the US and Canada. It has about 150 locations in total.
Whether or not you can visit other locations depends on what kind of membership you have. A membership with multi-club access can cost $80 or more per month than a membership with single-club access. And even then, there are still some exclusive clubs that don't accept members from other locations.
Planet Fitness
Planet Fitness has over 2,000 locations. You can find them in the US, Canada, Mexico, Puerto Rico, the Dominican Republic, and Panama.
Black Card members can visit any location in the world.
The Winner
Planet Fitness is a better option for anyone who wants to join a gym with thousands of locations.
10. Hours of Operation
Whether you're an early bird or a night owl, or you work 9-5 or an overnight shift, you should look for a gym that's open when you're most likely to go. If your schedule doesn't work with the gym's operating hours, you'll just wind up wasting your money each month.
Life Time Fitness
Most Life Time Fitness locations are open from 4 AM until midnight, but some locations open later or close earlier. A small handful of clubs are open 24 hours a day.
Planet Fitness
Most Planet Fitness locations are open 24/7. If you can't find a 24/7 club, you should still be able to go as early as 5 AM and as late as 11 PM.
The Winner
Planet Fitness is better if you can only work out in the middle of the night since you can access most locations 24 hours a day.
Who Is Life Time Fitness For?
Life Time Fitness is a good gym for you if:
You have young children and need childcare
You're a bodybuilder
You're a powerlifter (but keep in mind that you can't use chalk)
You're interested in CrossFit-style workouts but don't want to join a CrossFit box
You want to participate in other sports such as basketball, tennis, or rock climbing
You want access to high-end amenities
Who Is Planet Fitness For?
Planet Fitness is a good gym for you if:
You're new to working out
You don't like lifting weights
You need to save money
You don't need childcare
You aren't interested in amenities such as pools or saunas
You don't want to take group classes
Other Gym Comparisons With Life Time Fitness and Planet Fitness
Gold's Gym vs Planet Fitness
---
About The Author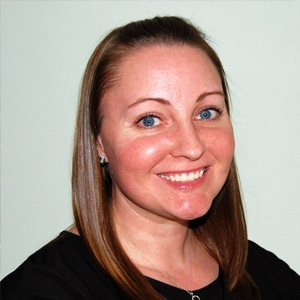 Amanda Dvorak is a freelance writer and powerlifting enthusiast. Amanda played softball for 12 years and discovered her passion for fitness when she was in college. It wasn't until she started CrossFit in 2015 that she became interested in powerlifting and realized how much she loves lifting heavy weights. In addition to powerlifting, Amanda also enjoys running and cycling.