If you've ever stepped foot in both Planet Fitness and Youfit, you've likely recognized some similarities between the two.
Both chain gyms were founded by the same man. Planet Fitness came first, but after the founder sold the trademark in 2002, he decided to create Youfit based on Planet Fitness's success.
However, even though Planet Fitness and Youfit share a similar business model, they each have different ways of marketing their brands and attracting new clients.
So, is Planet Fitness or Youfit a better gym? Neither gym is ideal for advanced gym-goers or competitive athletes, but I recommend Youfit over Planet Fitness. It has slightly more strength equipment, personal trainers who can give you one-on-one attention, and a small number of group classes, which you can't find at Planet Fitness.
Sometimes deciding between two gyms is easy. But when the choice is between two gyms as similar as Planet Fitness and Youfit, you may have a difficult time figuring out which one is best for you.
In this article, I'll take a detailed look at both gyms so you can determine which one will best help you reach your goals.
Planet Fitness Overview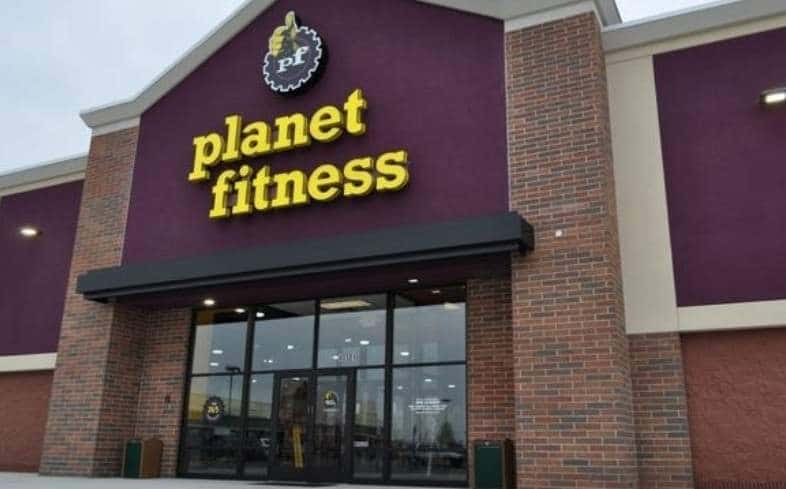 Planet Fitness was founded in 1993 by a former owner of a Gold's Gym franchise who decided he no longer wanted to be surrounded by bodybuilders. The chain is now known for poking fun at the very type of person its founder used to pander to, though in my opinion, it takes things too far when it generalizes and stereotypes certain groups of people in its advertising material.
In addition to its silly ads, Planet Fitness tends to discredit itself by encouraging its members to indulge in less nutritious foods such as pizza and bagels. I'm not against eating either of those things in moderation, but when I'm going to a gym, I'd rather be surrounded by people who will motivate me to make healthier choices.
But for people who are working out just for fun and don't have huge strength- or aesthetics-based goals, Planet Fitness is an okay place to work out. It's inexpensive, has decent cardio equipment, and has a limited amount of strength equipment. Just don't expect to be able to make any kind of significant progress there.
Pros
Inexpensive membership plans
Multi-club access for Black Card members
Discounts at Reebok.com for Black Card members
Amenities such as tanning beds and massage chairs
Cons
No heavy dumbbells, barbells, squat racks, or deadlift platforms
Check out my full review of Planet Fitness here.
Youfit Overview
As I mentioned earlier, Youfit was founded by the same man who created Planet Fitness. It shares a similar pricing structure, similar brand colors, and has many of the same features as its predecessor.
But unlike Planet Fitness, Youfit doesn't utilize ridiculous marketing tactics that attempt to prove how welcoming it is while making fun of certain types of people. You also won't find pizza and bagels at Youfit.
Youfit isn't the most ideal gym for advanced gym-goers or competitive athletes but it has a more inclusive atmosphere and doesn't go out of its way to bring other people down. Many of its locations are also quiet and don't get jam-packed with people, so it's a good option for people who don't like working out in front of large crowds.
Pros
Memberships are inexpensive
Most locations are quiet and not very crowded
Friendly employees and trainers
Welcoming, laidback culture
Cons
Limited selection of group classes
Small number of amenities
Check out my full review of Youfit here.
Planet Fitness vs Youfit: 10 Differences
Just because Planet Fitness and Youfit have a similar business model doesn't mean both gyms are ideal for everybody. Below is a detailed review of how they rank against each other in a head-to-head comparison.
1. Cost
Gym membership costs are designed to fit a variety of budgets. Even if you can't afford an expensive membership, you can usually find a gym near you with low monthly prices. Just be aware that gyms also charge enrollment fees, annual fees, and taxes, which can all add up.
Planet Fitness
Planet Fitness has two membership options: a Classic plan that costs $10/month plus taxes and a Black Card membership that costs $22.99/month plus taxes.
With either plan, you'll have to pay an annual fee of $39. However, only the Classic membership has an enrollment fee, which you can get for as low as $1.
Planet Fitness has a free day pass for non-members to try the gym before purchasing a membership.
Youfit
Like Planet Fitness, Youfit has two membership options: a Basic plan that costs $10/month plus taxes and a Lime Card plan, which is also called a Premium plan at some locations, that costs $24.99/month.
With the Basic plan, you'll have to pay an enrollment fee of $29. With the Lime Card membership, the enrollment fee is only $1. Both plans require an annual fee of $53.49.
Youfit also offers free trial passes for one-time use.
The Winner
There's no significant difference between the monthly dues at Planet Fitness and Youfit, but Planet Fitness wins since its enrollment fees and annual fees are lower.
2. Contract Length
Month-to-month and annual contracts are both common at chain gyms, but the length of your contract often depends on which membership you buy. If you have a preference for what kind of commitment you're willing to make, you should look for a gym that offers contracts at varying lengths.
Planet Fitness
The Classic membership is a month-to-month plan. The Black Card membership requires an annual commitment.
Youfit
The majority of Youfit locations only have month-to-month contracts, but some clubs offer annual contracts for Lime Card members.
The Winner
It's a tie since you can find month-to-month and annual contracts at both gyms.
3. Equipment
Because each gym caters to a different kind of audience, the equipment available at each one varies.
Some have rows and rows of cardio machines with just a small amount of strength training equipment while others have an equal amount of both. You'll need to think about what kind of workouts you'll do most often so you can make sure the gym you join has the equipment you need.
Planet Fitness
Planet Fitness has a disproportionate amount of cardio machines to strength equipment. There are some resistance machines and dumbbells, as well as EZ curl bars and preset straight bars, but there are far more treadmills, ellipticals, and stationary bikes.
Furthermore, the dumbbells only go up to 50lbs and there are no barbells, plates, squat racks, or deadlift platforms.
Youfit
Youfit is similar to Planet Fitness in that it has more cardio equipment than strength equipment, but you'll be able to find barbells and dumbbells heavier than 50lbs at most locations. It also has resistance machines, EZ curl bars, preloaded straight bars, free-standing benches, and bench press stations.
There's also a personal training area with Concept 2 rowers as well as a small amount of functional training equipment.
The Winner
Neither gym has a fantastic supply of equipment, but you'll have better luck finding things like squat racks and barbells at Youfit.
4. Atmosphere
The gym you choose to join should have a welcoming, friendly atmosphere and be supportive of your goals. Otherwise, you'll be miserable every time you go and start to resent your workouts.
Planet Fitness
Despite its claims that it's a judgment-free zone, Planet Fitness is one of the most judgmental gyms around. It has a good atmosphere for beginners, seniors, and casual or infrequent gym-goers, but that's about it. If you want to be surrounded by people who like to train hard and get excited about making progress in the gym, Planet Fitness isn't for you.
It's also hard to work out at Planet Fitness without being afraid of triggering the lunk alarm. At many locations, the staff will never ring it, but at some clubs, they'll set it off if you make just one small mistake. At those locations, you may have more stressful experiences than positive ones.
Youfit
Youfit doesn't have a lunk alarm and isn't as quick to turn away people who don't fit its target demographic. But it still mostly caters to casual gym-goers, so if you're more experienced, you may feel out of place.
Youfit has friendly staff and the members are courteous towards each other. Depending on the location, it also tends to not get too crowded, which helps make the environment feel more relaxed.
The Winner
If you're a competitive athlete or further along on your fitness journey, you may have trouble fitting in at both Planet Fitness and Youfit. But Youfit tends to be more accepting of people of all experience levels.
5. Gym Policies
While gyms have rules in place to protect their equipment and keep their members safe, some gyms' policies are so strict that it's near impossible to work out efficiently. When you're deciding between two gyms, you should consider the rules at each one to make sure they won't hold you back from reaching your goals.
It's also necessary to understand each gym's cancellation policies in case you decide to terminate your membership in the future.
Planet Fitness
At Planet Fitness, you're not allowed to grunt, use chalk, or drop weights. In fact, you can't make much noise at all — I've heard of people getting in trouble for being too noisy when putting dumbbells back on the rack or changing the weights on a machine.
Planet Fitness doesn't allow any revealing clothing, including crop tops or shorts that are too short. You must also keep your shoes on at all times.
If you have a Black Card membership, you can bring an unlimited number of guests with you per month. However, you can't transfer your membership to another person.
To cancel a Planet Fitness membership, you have to fill out a form at the front desk. Members with the Classic plan can cancel at any time without having to pay a fee. Black Card members who want to cancel early have to pay a $58 cancellation fee.
Youfit
Just like at Planet Fitness, grunting, dropping weights, and using chalk are not allowed at Youfit. The dress code is more relaxed, though, so you can wear any gym-appropriate clothing.
If you have a Lime Card membership, you can bring one guest with you whenever you go to the gym.
If you want to cancel your membership, you'll have to fill out a form at the front desk. Youfit requires 10 days' notice, and you'll be responsible for paying any dues that you still owe during that 10-day period. Youfit also charges cancellation fees that cost anywhere from $10 to $60.
You can avoid the cancellation process by transferring your membership to another individual. You'll have to pay a small transfer fee, and the other person will have to pay their first and last months' dues at the time of transfer.
The Winner
Rules about using chalk, grunting, and dropping weights are similar at both Planet Fitness and Youfit. But Youfit wins because its cancellation policies are cheaper in some cases, and you can transfer your membership to another person if you want to avoid the cancellation process.
6. Group Classes
Group classes can provide a lot of structure and accountability, and the social aspect is appealing to people who don't like working out on their own. But not all gyms have group classes, and even the ones that do may not offer them at times that work with your schedule.
Planet Fitness
Planet Fitness doesn't have group classes, but it has small group training sessions called PE@PF. There are about 10 sessions per day.
Each class has a different purpose. If you're a beginner, you can take an orientation session so you can learn how to use all of the equipment at the gym. If you don't have time for a long workout, you can take an express circuit session. If you want to target a specific area of your body, you can take a class that focuses on individual muscle groups.
Youfit
Most Youfit locations only have a couple of group classes per day. The exact classes offered at each location vary, but you can usually find Zumba, cardio dance, step aerobics, kickboxing, spin, and barre classes.
Lime Card members can take an unlimited number of classes per month.
The Winner
If you want to take more traditional group classes such as Zumba or kickboxing, you'll find a better selection of them at Youfit.
7. Amenities
In addition to providing exercise equipment, many gyms now also offer amenities such as tanning beds and smoothie bars. However, at most gyms, amenities vary by location, and you may have to pay extra to use some of them.
Planet Fitness
Planet Fitness doesn't have a lot of amenities. There is no childcare, and you won't find saunas, basketball courts, or swimming pools. But it does have massage chairs, red light therapy, tanning booths, and smoothie bars. It also has locker rooms and showers for all of its members to use.
Youfit
Only a small number of Youfit locations have tanning beds, massage chairs, and smoothie bars. Showers and locker rooms are available at all locations, but they don't have basketball courts, saunas, pools, or red light therapy.
For an extra $10/month, you can get childcare for one child. Childcare for any additional children after that costs an extra $7 per month per child.
The Winner
Most of the amenities at Planet Fitness are standard at all locations while some amenities at Youfit are only available at certain locations. If you're interested in using massage chairs, tanning beds, red light therapy, or getting a post-workout smoothie, go with Planet Fitness.
8. Personal Training
If you're joining a gym for the purpose of working with a personal trainer, you'll need to consider both cost and how much value you'll get out of him or her. Personal trainers can cost a lot of money, but not all of them are qualified enough to get you the results you want. Some of them won't even give you personalized attention.
Planet Fitness
Planet Fitness's personal trainers have nationally recognized certifications from NASM, ISSA, ACE, or other similar places. However, they won't give you much one-on-one attention. They run the PE@PF classes and are available for consultations if you're not sure where to start, but they won't be there to guide you through your workout.
On the plus side, consultations and the PE@PF classes are free for all members.
Youfit
The personal trainers at Youfit also have nationally recognized certifications. It's common for them to have degrees in exercise science or kinesiology as well.
Youfit only offers 30-minute personal training sessions. They cost anywhere from $30 to $40 each. If you want to buy sessions in bulk, you can buy packages of two, four, or eight sessions per month.
Unlike most gyms, Youfit doesn't offer any complimentary personal training sessions for new members.
The Winner
Youfit is a better choice if you're interested in personal training because its trainers will give you more individualized attention.
9. Locations
It's good to know how many locations a gym has and where they're situated so you can determine how easy it will be for you to get there.
It's also worthwhile to find out about the gym's reciprocity if you want to be able to work out at other clubs while you're on vacation or you want to split your time between a location that's close to where you live and another one that's close to where you work.
Planet Fitness
Planet Fitness has more than 2,000 locations. They're primarily found in the US, but you can also find locations in Mexico, Puerto Rico, Panama, the Dominican Republic, and Canada.
If you have a Black Card membership, you can visit any location in any country.
Youfit
Youfit only has about 100 locations in total. Most locations are in the southeastern region of the US, but there are a few in the northeast and southeast. Members with Lime Card memberships can visit any location.
The Winner
The number of locations that Youfit has doesn't come close to Planet Fitness. If you want to join a gym with thousands of convenient locations, go with Planet Fitness.
10. Hours of Operation
Many gyms are open at times that can accommodate people's busy schedules, but some gyms open later or close earlier than others. If you're a night owl, shift worker, or busy parent, you'll need to look for a gym that is open late at night or 24 hours a day.
Planet Fitness
You can go to most Planet Fitness locations 24 hours a day. If your local club isn't 24/7, you should still be able to go anytime between 5 AM and 11 PM.
Youfit
Youfit's hours vary by location, but most clubs are open from 5 AM until 10 PM during the week and 8 AM to 6 PM on the weekends.
The Winner
Planet Fitness is better for anyone who needs to work out very late at night or very early in the morning.
Who Is Planet Fitness For?
Planet Fitness is an ideal gym for you if:
You're a beginner
You're interested in tanning or red light therapy
You only want to do cardio workouts
You want to join a gym that you can visit in multiple countries
Who Is Youfit For?
Youfit is an ideal gym for you if:
You like lifting weights but don't compete in bodybuilding or powerlifting
You want to work with a personal trainer who can teach you short, effective workouts
You want to join a gym that doesn't get very crowded
You're interested in group classes but don't plan on taking them regularly
Other Gym Comparisons With Planet Fitness and Youfit
Planet Fitness vs World Gym
Gold's Gym vs Planet Fitness
---
About The Author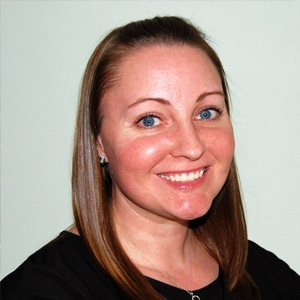 Amanda is a writer and editor in the fitness and nutrition industries. Growing up in a family that loved sports, she learned the importance of staying active from a young age. She started CrossFit in 2015, which led to her interest in powerlifting and weightlifting. She's passionate about helping women overcome their fear of lifting weights and teaching them how to fuel their bodies properly. When she's not training in her garage gym or working, you can find her drinking coffee, walking her dog, or indulging in one too many pieces of chocolate.