Founded in 2008, Youfit has become a popular chain gym in the southeastern US and is now starting to expand further north.
I had to travel to the Philadelphia area recently, so I dropped into the local Youfit to see if a membership is worth it.
So, is a Youfit membership worth it? Youfit is worth it for beginners, older individuals, and people who enjoy working out as a hobby. But if you're a CrossFitter, competitive powerlifter, or professional bodybuilder, you should consider another gym. Youfit has a limited amount of equipment, so it's not ideal for people with strength or aesthetic goals.
Scroll down to read more about my experience at the Youfit in Philadelphia and to find out why I recommend other gyms over this one.
In this article, I'll also talk about:
My Experience Working Out At Youfit
There aren't any Youfit gyms where I live, so I hadn't heard of this chain before I traveled to Philadelphia. I was afraid that it was going to be too similar to Planet Fitness, where I didn't enjoy working out at all. I was happy that Youfit was much better than I expected.
One minor gripe that I noticed about Youfit when I first walked in was how green and purple it is. I know these are its brand colors, but I don't like a lot of bright colors, so I found it a bit jarring. I will admit that it gives the gym a fun vibe though!
The guy at the front desk who checked me in was polite and helpful. He showed me around the gym and made sure I was comfortable using the equipment before I started my workout. He didn't pressure me into signing up for a membership, but I had made it clear that I was only in the area temporarily and didn't have a Youfit club where I live.
At the very front of the gym is an express circuit area. This section has a handful of upper body, lower body, and core machines as well as a stoplight on the wall so you can time how long you spend at each station.
On the other side of the gym is a small personal training area, but any member can use it as long as a trainer isn't working with a client. This area has kettlebells, medicine balls, Concept 2 rowers, and a couple of aerobics step platforms.
All of the cardio machines are behind this area and were separated into two rows. The bikes and rowers were on one row and the treadmills, ellipticals, and Arc trainers were on the second row.
The resistance machines and free weights were directly across from the cardio area. The machines are color-coded — purple for upper body and green for lower body.
Even though I wasn't a fan of the bright colors, I thought the color-coding system was a nice touch. It's a good way for people who are new to the gym to quickly identify which machines are used for different body parts.
Staff members and personal trainers walk around frequently, but they're careful not to get in anyone's way. I noticed a few of them reracking dumbbells or plates that other members forgot to put away. Members at some Youfit clubs have complained about cleanliness, so it was nice to see the employees at the Philadelphia location helping to keep the place organized.
Despite being in a large city, I've heard that the Philadelphia location doesn't get very crowded. The members who were there when I was visiting appeared to either be newbies or casual gym-goers. They were mostly adults in their 30s and 40s, but there were a few senior citizens and a couple of younger adults as well.
I didn't talk to any of the other members while I was there because I'm not one for making small talk while I'm working out, but everyone minded their own business and focused on their own workouts.
Even if I lived near Philadelphia or had a Youfit location closer to me, I wouldn't purchase a membership.
I thought it was a decent gym for the price, but I wasn't too impressed with the equipment or the facility. And even though I usually keep to myself when I work out, when I'm at the gym I like to be surrounded by other people who train the same way I do. It helps motivate me to push myself or up the intensity a bit. I didn't get that feeling when I was at Youfit.
It's important to note that this is based solely on my experience at the Philadelphia location. Each club will have different equipment and a unique clientele and atmosphere. If you have any questions about the Youfit by you, I recommend calling or dropping it to see if it suits your needs.
Youfit: Pros & Cons
There are good and bad things about every gym. Below are some of the pros and cons of Youfit.
Pros
The memberships are affordable and there aren't a lot of hidden fees. Youfit's memberships start at just $10/month. And aside from a low initiation fee and an annual club enhancement fee, there aren't any other hidden fees. All fees are clearly outlined in the membership contract.
Even though they're small, most Youfit locations don't get too crowded. While you won't find rows and rows of machines at Youfit gyms, they don't get so crowded that you can't find something to do. The only exception to this is the squat rack since some clubs only have one.
Youfit has friendly staff members. Youfit's employees are always willing to help, and there will always be someone at the front desk to greet you and say goodbye when you enter and leave the gym.
Cons
Youfit doesn't have a lot of group classes. Only a select number of Youfit locations have a large array of group classes. Other clubs only have one or two classes per day. They're usually held in the morning and evening, which is convenient for people who work 9-5 jobs. But it's a drawback for others who like a larger variety of classes to choose from or those who have more flexible schedules.
Youfit doesn't have a lot of amenities. Youfit doesn't have saunas, pools, or basketball courts, but this is what helps keep their membership costs low.
How Much Does A Youfit Membership Cost?
Youfit's membership options are pretty simple and straightforward. Two different plans are available across all locations. Exact prices may vary slightly, but I provided the costs for the Philadelphia location below so you can get an idea of how much you'll have to pay.
Basic
The basic membership costs $10/month plus taxes. There is a $29 enrollment fee.
With this plan, you only get access to the express circuit, cardio and strength equipment, and free weights. You can only use your membership at your home club.
Premium/Lime Card
The premium membership — also referred to as the Lime Card — costs $24.99/month plus taxes. The enrollment fee is only $1.
With the Lime Card, you get:
The option for a personal training add-on
Unlimited guest privileges
Access to all Youfit locations
Half price drinks
Unlimited group classes
Corporate Wellness
Youfit has a corporate wellness program. If your employer participates in this program, you can save a few dollars on your monthly membership.
Annual Fees
Regardless of which membership plan you purchase, you have to pay an annual club enhancement fee of about $50. This fee goes towards repairs, upgrades, and the hiring of additional staff members.
Looking for a gym that offers free passes or trials? Check out our detailed guide: 14 Gyms With Free Passes & Trials.
Free Trials
Youfit has free one-day trial passes. You can sign up for one on its website.
If you're a student, membership costs might be cheaper. Check out our article Best Gyms For College Students.
Gym Equipment
I've heard that some Youfit locations don't have barbells or heavy dumbbells, but the Philadelphia location had both. The dumbbells only went up to 90lbs, which isn't as heavy as you'll find at some other gyms, but definitely more than what you'll find at places like Planet Fitness.
In the free weights area, there were two bench press stations and five incline benches, but only one squat rack and one Smith machine.
The Philadelphia location didn't have any bumper plates. Instead, it had hex plates from Iron Grip. They can be annoying to use for deadlifts, but they're sufficient for squats, bench presses, overhead presses, and rows. This location also had preloaded EZ curl and straight bars that went up to 90lbs.
The Philadelphia location had Yes4All vinyl-coated kettlebells. I'm not a fan of these kinds of kettlebells because they have solid steel handles that are quite slippery, and they're hard to hold onto once you start getting sweaty. I think they're okay to use for strength movements, but I'm wary about using them for high reps in a CrossFit WOD or another interval-style workout.
Almost all of the cardio machines at Youfit are from Cybex. There were about a dozen each of the treadmills, stationary bikes, and ellipticals. The Philadelphia location also had about half a dozen arc trainers and a couple of Concept 2 rowers. The resistance machines were also from Cybex.
The Philadelphia location also had some TRX bands. I know that a handful of locations have battle ropes, plyo boxes, sleds, and other functional training equipment, but the Philadelphia location did not.
Does Youfit Have Squat Racks?
There are some Youfit locations that don't have any squat racks, but most clubs have at least one.
Does Youfit Have Deadlift Platforms?
Many Youfit locations don't have deadlift platforms. However, the free weights area is covered with rubber flooring, so you shouldn't have any issue doing deadlifts there.
Special Features & Amenities
To keep its membership costs low, Youfit doesn't have a lot of amenities. However, you'll have access to some perks that are comparable to those at other gyms in the same price range.
Does Youfit Have a Pool?
Youfit does not have a pool.
Want a gym that has a pool? Check out our guide: 10 Best Gyms With Pools, Saunas, & Hot Tubs.
Does Youfit Have a Sauna?
Youfit does not have a sauna.
Does Youfit Have Showers and Locker Rooms?
Youfit has showers and locker rooms. There is no towel service, so you'll need to bring your own towel with you. Also, you cannot leave your belongings in the lockers overnight.
Want our full list of gyms with showers? Check out our guide: 18 Best Gyms With Showers (Cleanliness & What's Included).
Does Youfit Have a Basketball Court?
Youfit does not have a basketball court.
Want a gym that has a basketball court? Check out our guide: Best Gyms With Basketball Courts.
Does Youfit Have Childcare?
Many Youfit locations have childcare. You have to pay $10 for one child and an additional $7 for any additional children.
Want our full list of gyms with childcare? Check out our guide: 12 Best Gyms With Childcare (What To Expect, Rules, Cost)
Does Youfit Have a Yoga Studio?
Youfit doesn't have a traditional yoga studio, but some locations have yoga classes in their group fitness studios.
Does Youfit Have a Smoothie Bar?
Some Youfit clubs have smoothie bars. At the ones that don't, you can buy bottled water, energy drinks, sports beverages, or protein bars at the front desk.
Does Youfit Have Massage Chairs?
Only a few select Youfit locations have massage chairs.
Does Youfit Have a Women's-Only Area?
Youfit does not have a women's-only area.
Does Youfit Have Group Classes?
Youfit has group classes, but its offerings are quite limited. At most locations, you'll only find one or two classes per day, and some of them are only offered once per week. The classes consist mostly of cardio dance, spinning, and Zumba, but they vary by location.
Members with Lime Card memberships can take as many group classes as they want per month.
Want our full list of gyms with classes? Check out our guide: 11 Best Gyms With Classes
Does Youfit Have a Cardio Cinema Room?
Some Youfit locations have cardio cinema rooms. At all locations, there are also TVs throughout the facility and monitors on the cardio machines for entertainment while you work out.
Is Youfit Open 24 Hours a Day?
Youfit used to be open 24 hours a day, but it's not anymore. Most locations are open from 5 AM until 10 PM on the weekdays and 8 AM to 8 PM on the weekends.
Does Youfit Have Red Light Therapy?
Youfit does not have red light therapy.
Who Does Youfit Cater To?
Youfit is most ideal for beginners and casual gym-goers. It's a non-intimidating place where you'll find people of various ages and fitness backgrounds. Since there's not a large amount of equipment and the resistance machines are color-coded, Youfit is a good gym for beginners to learn how to use the equipment.
Youfit isn't ideal for powerlifters, but it's not bad if you have no other options. If your local club has squat racks, you can get in an effective powerlifting workout. But you won't find things like trap bars or chains, and many locations don't have deadlift platforms. You also can't use chalk or drop your weights.
If you can work around these drawbacks, there's no reason for you not to train at Youfit. Just be mindful of the fact that you may not run into many other competitive powerlifters at this gym.
Bodybuilders will likely have a similar experience at Youfit. There are enough machines and free weights for you to train individual body parts, but depending on the location, you may not see a lot of other professional bodybuilders. If that doesn't bother you, you can make Youfit work, but if you'd rather train with other bodybuilders, you should consider another gym.
Youfit isn't a good gym for CrossFitters. There's not a lot of space for WODs, and I didn't see some essential pieces of equipment like plyo boxes at the Philadelphia location. The hex plates are also not ideal for high-rep deadlifts or cleans. And since you can't drop your weights, it can become an issue if you get fatigued while doing thrusters or other overhead movements.
If you're only interested in group classes, I would consider another gym. Youfit doesn't have a great selection of classes, and most classes are only offered once per week so they tend to get crowded.
For people who are interested in HIIT, you can do intervals on the cardio machines. But depending on how busy the gym is, it may be difficult to find a space to do other HIIT workouts on the gym floor. There are also not many HIIT classes.
Youfit has personal trainers called "YouCoaches" for people who are interested in personal training, but in my opinion, they're not worth it. Youfit personal training sessions are only 30 minutes long. You can certainly get a good workout in within a half-hour, but if you're going to pay someone for one-on-one training, you'll get more bang for your buck with longer sessions.
Many Youfit locations no longer offer 60-minute personal training sessions, so if you want the ability to do longer workouts with a trainer, you'll need to get a trainer at a private studio or another gym.
Youfit can be a good gym for anyone who wants to lose weight if you're disciplined enough to work out by yourself. However, because Youfit doesn't have specific weight loss programs or a lot of fun group classes, you'll have to put in the effort on your own to get to the gym and follow a solid training program.
If you are a beginner looking for a gym, you can check out the Best Gyms for Beginners: My Top Picks + 7 Things to Consider.
Specific Information For Women
Youfit doesn't have a women's-only section, but that shouldn't stop you from working out there. There's always a chance of running into some creepy dudes at any gym, but this doesn't appear to be a widespread issue at Youfit.
When I was there, there were a few other women in the weight room and no one bothered us. I also didn't witness anyone, male or female, doing anything inappropriate. And because the staff monitors the gym pretty closely, I'm confident that they'd be quick to address your concerns if you told them someone made you uncomfortable.
Youfit Policies
Re-Opening Policy & What Happens To Membership In A Lockdown?
Due to COVID-19, Youfit has placed extra sanitizers and disinfectants throughout its gyms. Some amenities such as the showers and locker rooms are off-limits at some clubs, and some group classes are being held at a limited capacity.
Youfit gyms are following local mask mandates. Some clubs may require you to wear a mask at all times, but others may only require them when you're entering and leaving the gym.
Youfit didn't implement any universal membership freezes during the first lockdown in 2020. In some cases, members had to go through hoops trying to contact corporate headquarters in order to request that their memberships be frozen. Youfit received a lot of backlash over this, so I think it's likely that they may rethink this if we had to go into another lockdown.
Policy On Dropping Weights, Grunting, & Chalk
Dropping weights is not allowed at Youfit. In general, chalk is also not allowed, but I've heard of some locations being more lenient about it than others.
Youfit isn't as against grunting as other gyms such as Planet Fitness, but because the clientele tends to skew more towards beginners and average gym-goers, you may receive some complaints if you do it.
Cancellation Policy & Contract Length
Youfit only offers month-to-month contracts, so you can cancel your membership at any time.
In many cases, you have to go to Youfit and cancel in person. You can get a cancellation request form at the front desk. You have to give them at least 10 days' notice, and any fees that you still owe during that 10-day period still have to be paid. On top of that, you may also have to pay a cancellation fee that ranges anywhere from $10 to $60.
You can also submit a cancellation request via certified mail, but Youfit requires you to send any payments you owe with your letter. If you don't know how much you still owe, I recommend going to the gym in person to cancel. It's inconvenient, but it's easier to make sure you pay all of your outstanding balances that way.
If you want to temporarily freeze your membership, you can do so for up to three months two times per year. If you are freezing your membership for medical reasons or for military deployment, you don't have to pay any fees. Members who freeze their memberships for any other reason have to pay a fee of $5/month.
To freeze your membership, you have to go to the gym in person and submit a form. They won't accept any freeze requests without a signature.
Guest Policy: Can You Bring A Friend or Wife/Husband?
If you have a Lime Card membership, you can bring a guest with you as many times as you want. However, you can only bring one guest per visit. All guests must be at least 18 years old.
Pet Policy: Can You Bring Your Dog To Workout?
Only certified service dogs are allowed at Youfit.
Are Youfit Memberships Transferrable?
You may be able to transfer your Youfit membership to someone else, but I recommend asking the staff at your home club to ask about their transfer policy. You may have to pay a transfer fee, and the person you are transferring to may also have to pay their first and last months' dues before the transfer is effective.
If you want to transfer your home club to another location, you can talk to a staff member. In some cases, they may automatically make the transfer for you if they notice that you attended another location 15 or more times in the past 90 days.
Does A Youfit Membership Work Anywhere?
Youfit members with Lime Card plans can use their memberships at any US location.
Is There A Dress Code?
Any workout apparel is allowed at Youfit as long as it's not too baggy or doesn't have embellishments that can get caught in the machines. Men have to wear shirts at all times, but women can work out in sports bras or crop tops.
Sneakers must be worn at all times. I asked about lifting barefoot and I was told it's not allowed.
Can My Child Work Out At Youfit?
Children under the age of 13 are not allowed to work out at Youfit. Children between the ages of 13 and 16 can work out as long as they are accompanied by an adult or legal guardian.
Is Youfit Personal Training Worth It?
Youfit is one of the only gyms where I outright advise not signing up for a personal training package.
It has nothing to do with the quality of the trainers. They're required to have certifications from accredited institutions such as the National Academy of Sports Medicine (NASM) or the American Council on Exercise (ACE). And while it's not required, you'll find some trainers that have Bachelor's or Master's degrees in exercise science or a related field.
The reason I don't recommend personal training packages at Youfit is that they're only 30-minute sessions.
I'm not dismissing short workouts. They can be quite effective, and they're better than not working out at all. And unless I'm strength training, there are many days where I only work out for 20 or 30 minutes.
But when you account for a warm-up and cooldown, your actual workout may only be 15 minutes. I don't see much value in paying someone for such a short workout. Even if you're a beginner, you can look up free workouts online for inspiration. And if 30 minutes is all you have time for in your day, you can use the express circuit that's included with your membership.
However, if you do want to sign up for personal training at Youfit, you can expect to pay anywhere from $30 to $40 per session.
Want our list of gyms with a personal trainer? Check out our guide: 9 Best Gyms With Trainers (And, How Not To Get Ripped Off)
Tips For New Members
1. If You're Older, You Can Take Advantage of the SilverSneakers® Classes
SilverSneakers® is a subset of classes that Youfit offers that are ideal for seniors. These classes incorporate some spurts of high-intensity movements, but all of the exercises are age-appropriate.
These classes are ideal for seniors who aren't very physically active, but you can still take them even if you've been working out for your entire life.
2. You Can Use ClassPass To Sign Up for a Youfit Membership at Some Locations
ClassPass is a subscription-based service that allows you to buy monthly credits to use at participating gyms nationwide. Some Youfit clubs accept ClassPass members, and you can use your ClassPass subscription for access to the gym equipment and most group classes.
You'll pay more since you have to pay for both a ClassPass subscription and a Youfit membership. ClassPass subscriptions start at $19/month. However, you can also use your credits to visit other participating gyms, so you're not limited to just Youfit.
And by joining this way, Youfit doesn't have access to your bank account. If you want to cancel your YouFit membership, you'd have to do so through ClassPass, which has a much easier cancellation process.
3. If You're a USAA Member, You Can Go to Youfit and Several Other Chain Gyms for One Flat Monthly Rate
USAA, a financial services group that serves current and form military personnel and their families, has a program called Active & Fit Direct. This program allows its members to attend any participating gym nationwide, including Youfit.
The program costs $75 for your first two months and then just $25/month after that. You don't have to pay for a Youfit membership on top of this, and if you end up not liking Youfit, you can simply go to a different gym any time you want.
Youfit Complaints
One of the most common complaints against chain gyms is how difficult it is to cancel memberships, and Youfit is not immune to these criticisms. Many members have reported being charged for several months after they canceled their memberships, even if they received confirmation that their requests were processed successfully.
Other common complaints against Youfit are the cleanliness and upkeep of the equipment. This varies by location, but some members have complained about dirty equipment and mold in the showers and bathrooms. Members at certain locations have also complained about equipment being broken for months before it's repaired or replaced.
Alternatives to Youfit
If you've tried Youfit and decided it wasn't for you, consider one of these alternatives below.
1. Planet Fitness
I know I've bashed Planet Fitness a bit in this article, and I'm generally hesitant to recommend it because it lacks some basic pieces of strength equipment and its rules are a little ridiculous. But as an alternative to YouFit, Planet Fitness is a suitable choice.
Planet Fitness is not the gym to go to if you want to do any serious strength training, but it's fine if just want to use some cardio machines or light dumbbells. Its prices are similar to those of Youfit, so it's also a good choice if you need to save money. Just don't do anything egregious like bring too large of a water bottle or the staff may set off the lunk alarm on you.
Check out our complete review of Planet Fitness
2. Fit4Less
For anyone who lives in Canada, Fit4Less is a no-frills gym with affordable membership options. Fit4Less gyms tend to be small and some only have a limited amount of equipment, but if you want to work out without spending a ton of money, it's a good option.
Fit4Less gyms don't have a lot of amenities, but the facilities are usually clean, and what limited equipment they have is well-maintained.
Check out our complete review of Fit4Less
3. LA Fitness
LA Fitness is a little more expensive than Youfit, but it's still more affordable than other gyms. It has amenities such as pools, basketball courts, and smoothie bars. It also has a better selection of group classes.
LA Fitness also tends to attract more advanced gym-goers, so if you want to work out around people with more training experience, you may fit in better there.
Check out our complete review of LA Fitness
Other Gym Reviews
Youfit Gym Comparisons
Anytime Fitness vs Youfit
Final Thoughts
Youfit isn't a bad gym, and most people can reach their goals here if you don't have any other gyms near you. But in general, Youfit is more suitable for beginners, people who don't have strength- or aesthetics-based goals, and older individuals.
More serious gym-goers, people who are interested in personal training, and people who like to take a variety of group classes are better off working out at another gym.
---
About The Author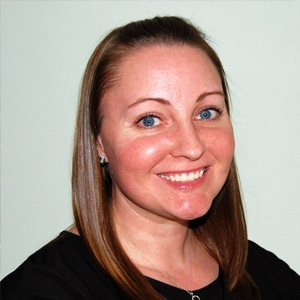 Amanda is a writer and editor in the fitness and nutrition industries. Growing up in a family that loved sports, she learned the importance of staying active from a young age. She started CrossFit in 2015, which led to her interest in powerlifting and weightlifting. She's passionate about helping women overcome their fear of lifting weights and teaching them how to fuel their bodies properly. When she's not training in her garage gym or working, you can find her drinking coffee, walking her dog, or indulging in one too many pieces of chocolate.