World Gym and Gold's Gym both started as bodybuilding gyms in Venice Beach, CA. They now each have several hundred locations worldwide and support people who have goals that aren't solely based on aesthetics.
So, is World Gym or Gold's Gym a better gym? They're both excellent gyms, but I'd recommend World Gym over Gold's Gym. World Gym is suitable for every type of trainee from beginners to competitive athletes. Gold's Gym has stricter rules about things like using chalk and dropping weights, so it's more limiting for powerlifters and weightlifters.
Sometimes deciding between two gyms is easy, but when the choice is between gyms as similar as World Gym and Gold's Gym, the decision can be more difficult. This article breaks down everything you need to know about each gym to help you make the right decision.
World Gym Overview
World Gym was founded in the 1970s by Joe Gold, the same man who created Gold's Gym. Like Gold's Gym, World Gym was frequented by Arnold Schwarzenegger, Dave Draper, and other famous bodybuilders.
Even though World Gym now has cardio machines and group classes in addition to strength training equipment, it still maintains its old-school, vintage vibe. You won't be overwhelmed with bright colors when you walk into a World Gym, but the sound of weights hitting the floor should delight anyone who loves to train hard and lift heavy.
Despite its roots as a bodybuilding gym, World Gym is also an excellent gym for beginners, people who like group fitness, and people who just like to do cardio. There's so much equipment at World Gym that you can easily do any kind of workout there.
Pros
Accessible 24 hours a day
Huge selection of free weights and strength machines
Energizing, motivating environment
Welcoming employees and members who are respectful of others
Cons
It's difficult to find World Gym clubs in some regions of the US
Depending on where you live, memberships can be expensive
Check out my full review of World Gym here.
Gold's Gym Overview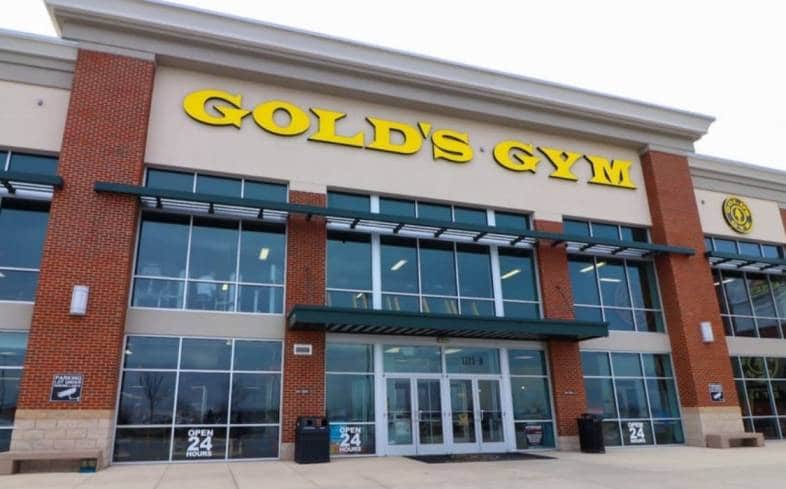 Gold's Gym actually opened a few years before World Gym. It was also founded by Joe Gold and consisted primarily of homemade equipment in its early days. Many of the same famous bodybuilders who trained at World Gym trained at Gold's Gym as well.
Gold's Gym isn't exactly a luxury gym, but it's known to attract celebrities and was even featured in the 1977 movie Pumping Iron. The film helped Gold's Gym explode in popularity, and it eventually became a gym for the masses rather than just elite bodybuilders.
Gold's Gym still caters to bodybuilders, but it's also a place where more casual gym-goers can excel as well. It has cardio machines and group classes, and whether you like lifting weights, running, or HIIT workouts, Gold's Gym has whatever you need for an effective workout.
Pros
Large facilities — most clubs are at least 50,000 square feet
Large selection of group classes
Lots of amenities such as massage chairs, smoothie bars, boxing rings, and childcare
Options for month-to-month or annual memberships with reasonable monthly fees
Cons
Chalk and dropping weights are not allowed
Check out my full review of Gold's Gym here.
World Gym vs Gold's Gym: 10 Differences
World Gym and Gold's Gym have several things in common, but there are some differences between the two. And while they both look great when you review them individually, when you compare them side-by-side, it's clear to see that one is superior to the other.
1. Cost
Cost is arguably the most important factor when trying to decide on a gym. You should be able to afford the monthly fees, enrollment fees, and annual fees, but you should also evaluate whether the gym's costs are fair and accurate for what it offers.
World Gym
World Gym's costs vary by location and can be very different depending on where you live. Some memberships are as low as $19/month, but others are as high as $65/month.
How much you have to pay also depends on how long your membership lasts. You can get a one- or three-month contract at some clubs, but you may have to pay for them in full. They'll cost anywhere from $39 to $117 or more.
Free trial passes are available by calling your local club or visiting its website.
Gold's Gym
Gold's Gym has a bit of a confusing pricing model. There are several different membership options available depending on how long your contract is for and whether or not you pay in full.
If you pay in full for a year, you can expect to pay a one-time fee of $499 plus taxes. This works out to about $42/month.
If you commit to a year but pay monthly, you'll have to pay around $40/month plus an annual $59 club enhancement fee and a small enrollment fee.
If you prefer a more flexible month-to-month membership, you can get one for $54/month. There are no enrollment fees or annual fees with this plan.
Free trial passes are available on the Gold's Gym website for anyone who has not been a member within the past six months.
The Winner
There are some World Gym locations that cost less than $20/month, but they're the exception, not the rule. Most World Gym clubs will cost at least $65/month. Therefore, Gold's Gym is the winner since you can get a membership for about $42/month.
2. Contract Length
Gyms have contracts of varying lengths. Depending on where you go, you'll have the option to sign a month-to-month contract or a term contract. Term contracts are beneficial if you know you'll need a specific end date on your membership, but month-to-month contracts are more flexible since you can cancel at any time.
World Gym
The length of a World Gym contract varies by location. Some only have month-to-month contracts, some have annual contracts, and some have short-term contracts for one or three months.
Gold's Gym
Gold's Gym has month-to-month contracts and one-year contracts.
The Winner
Both gyms have month-to-month and annual contracts, but World Gym beats Gold's Gym since it also offers short-term contracts at some locations.
3. Equipment
The gym will be of no use to you if it doesn't have the equipment you need for your workouts or if there isn't enough of it to accommodate all members during its busy times. Before you sign a contract, you should take inventory of the type and amount of equipment your gym has to make sure it will suit your needs.
And while the equipment doesn't need to be brand new or come from a high-end supplier, it should be fully functional.
World Gym
When you go to World Gym, you may not find shiny brand new dumbbells, barbells, and plates. These pieces of equipment will likely have some scratches and scuff marks, but in my opinion, that's what contributes to the gym's old-school vibe.
World Gym has at least five squat racks and deadlift platforms in each of its clubs as well as bench press stations, flat and incline benches, EZ curl bars, trap bars, bumper plates, Olympic barbells, and strength machines that target every body part.
Even though it's considered a bodybuilding gym, World Gym also has treadmills, ellipticals, rowers, stationary bikes, ski ergs, versaclimbers, and stairmasters. There's also a functional training area with TRX bands, medicine balls, battle ropes, kettlebells, plyo boxes, and Assault bikes.
Gold's Gym
Gold's Gym has what seems like an endless number of cardio machines, but it also has a ton of strength machines plus a large free weights area.
Whether you like to run, bike, use the elliptical, or train on the step climber, you'll be able to find a machine for your preferred activity at Gold's Gym. If you like a more unique cardio workout, you can also row or use an arc trainer.
The weight room has dumbbells, kettlebells, EZ curl bars, preloaded straight bars, Olympic barbells, and some specialty equipment like a Buffalo bar. All locations have Olympic-sized plates, but only some have bumper plates from Rogue or Hammer Strength.
One of the only drawbacks to the equipment at Gold's Gym is that for a gym of its size, there are only a few squat racks and deadlift platforms.
The Winner
World Gym and Gold's Gym have similar types of equipment, but World Gym wins since it has more squat racks and deadlift platforms.
4. Atmosphere
A gym's atmosphere depends a lot on the people that go there. Brightly painted walls and loud music are motivating if you're into those sorts of things, but it's also important to look at the types of people who go to a particular gym.
If everyone else is running on the treadmill and you want people to motivate you while you're grinding through a tough strength training workout, it may not be a fun place to work out.
World Gym
The atmosphere at World Gym makes you excited to work out. It doesn't have overly bright lights and the walls aren't painted with bright colors, but being around other people who aren't afraid to push themselves is extremely motivating.
If you ever need a spot, anybody in the weight room would be willing to help. It's also not uncommon for other members to celebrate with you when you hit a PR. The staff members also tend to be friendly, polite, and helpful.
Even though World Gym caters to bodybuilders, powerlifters, and weightlifters, there are also plenty of members who are new to fitness or prefer to just do cardio or take group classes. I visited a lot of gyms recently, and World Gym was the only one where I felt like there truly was something for everyone.
Gold's Gym
Gold's Gym is like any other gym in that there will always be a group of people who are only there to socialize or post selfies on social media. But for the most part, the people who attend Gold's Gym are there to work out, not to make friends.
With that said, the other members won't be rude or judge you as long as you're polite and follow proper gym etiquette. Most of the people that go to Gold's Gym are dedicated to their routines, and that in and of itself can be inspiring for individuals who look to others for motivation.
Gold's Gym clubs also host social events and transformation challenges throughout the year, so they're a great way to connect with other members without interrupting somebody's workout.
The Winner
It's hard to compete with the atmosphere at World Gym. Gold's Gym has a motivating environment as well, but there's something unique about the ambiance at World Gym. If you want to be surrounded by other individuals who will push you and support you, World Gym is the gym for you.
5. Gym Policies
Before joining a gym, read the contract carefully. Some gyms have more flexible rules than others. And if you're transitioning from another gym, it's worthwhile to know if you have to make adjustments to the way you train or if you have to follow different protocols should you wish to cancel.
World Gym
At World Gym, pretty much anything goes. You can drop weights, lift barefoot, and use chalk. There will even be chalk buckets all over the weight room so you don't have to bring your own chalk if you don't want to.
Even though men have to wear shirts in order to keep the equipment sanitary, women can work out in just sports bras. You can also lift weights barefoot.
World Gym members are allowed to bring guests, though you'll have to call the gym ahead of time to let them know someone else is coming with you.
Some World Gym locations will allow you to transfer your membership to another individual, but you'll have to pay a small transfer fee.
World Gym has a pretty standard cancellation policy. You'll have to provide written notice to the gym by either handing in a written letter in person or sending a letter via certified mail. Members with month-to-month contracts can cancel at any time. Members with term contracts will have to either pay a $75 cancellation fee or pay for the unused time left on your plan.
Gold's Gym
Gold's Gym has rules in its contracts against dropping weights. Powdered chalk isn't allowed at most locations, but you may be able to get away with liquid chalk.
Any workout apparel is suitable for Gold's Gym. Men and women have to wear shirts on the gym floor, but women are allowed to wear crop tops. Depending on who's working when you go, you may or may not be allowed to lift barefoot.
All members are allowed to bring guests. You can get either a one-day or seven-day guest pass for a friend or family member.
To cancel a Gold's Gym membership, you have to provide 30 days' notice and submit a written letter in person or via certified mail. Cancellation fees can range anywhere from $89 to $200.
If you don't want to go through the hassle of canceling, you may be able to transfer your membership to another individual instead. However, you may have to pay a transfer fee of up to $200.
The Winner
Even though both gyms have similar cancellation policies, dress codes, and guest policies, World Gym is a better gym for anyone who wants to use chalk, drop weights, or lift barefoot.
6. Group Classes
If you like to take group classes, you should check the class offerings before you purchase a gym membership. Not only do you want to make sure the classes you like are available but you also want to make sure they fit with your schedule.
World Gym
World Gym has classes like Zumba, spinning, yoga, Pilates, boot camp, kickboxing, martial arts, and Les Mills. Exact class offerings and class times will vary by location. Some are held in the middle of the day, but most are early in the morning or in the evening.
World Gym also has a separate brand called World Gym Athletics that offers CrossFit-style classes. The World Gym Athletic classes are only available at certain locations and cost extra, but they're a great option for people who have left a CrossFit box or are just trying CrossFit for the first time.
Gold's Gym
The classes at Gold's Gym vary, but you can usually take spinning, boot camp, yoga, HIIT, and cardio kickboxing classes. Some locations also have Zumba and circuit training classes as well as kids' classes. The majority of the classes are in the evening during the week and in the morning on the weekends.
Gold's Gym also offers classes called Gold's Fit, which are functional fitness classes similar to CrossFit. These classes cost an extra $40/month.
The Winner
It's a tie. Whether you like traditional group classes or you prefer more intense HIIT or CrossFit-style classes, you can find a class that works for you at both World Gym and Gold's Gym.
7. Amenities
Gyms are no longer places where you go just to work out. You can also get massages, go tanning, have someone watch your kids, or buy snacks at almost any gym. The amenities at each gym are different, though, and not all of them are included in your membership.
World Gym
Not all amenities are available at all locations, but you should be able to find pools, basketball courts, tennis courts, saunas, tanning booths, smoothie bars, or massage chairs at most clubs. There are also childcare services, but you'll have to pay an additional monthly fee for them.
World Gym has showers and locker rooms, but the lockers are only available for daily use and not all locations provide towels and toiletries.
Gold's Gym
Gold's Gym has pools, saunas, basketball courts, smoothie bars, tanning beds, and massage chairs. Some things may not be available at all locations, but you should be able to find a club that has most of these amenities.
Gold's Gym provides free childcare for all members.
There are also showers and locker rooms at virtually all Gold's Gym locations.
The Winner
Because certain amenities tend to be standard at all Gold's Gym locations and many of them are included in your membership, you should go with Gold's Gym if amenities are important to you.
8. Personal Training
The quality of personal trainers varies not just from one gym to another but from one location to another. The cost of personal training packages also varies significantly.
If you're interested in personal training, you'll need to vet the trainers to make sure they're qualified and can help you reach your goals. You should also make sure you can fit a personal training package into your gym budget.
World Gym
In addition to having personal training certifications, many World Gym trainers are also specialized in areas such as strength and conditioning or corrective exercise. Furthermore, they have to have at least two years of education in the fields of exercise science or kinesiology.
Personal training packages at World Gym can cost anywhere from $250 to $600. The cost depends on how many sessions you want and whether you prefer 30- or 60-minute sessions.
You get a free personal training session when you first sign up at World Gym. At some locations, new members also get a package of three sessions for a discounted rate.
Gold's Gym
Gold's Gym personal trainers need to be certified through NASM, ACE, or ISSA. They tend to have good reputations, and many individuals have seen good results from them.
50-minute personal training sessions at Gold's Gym cost anywhere from $60 to $100. The cost of a newer trainer will be at the low end of that range while the cost of a more experienced trainer will be at the higher end. You can get discounts by paying for 10 or more sessions in bulk.
The Winner
You really can't go wrong with a personal trainer at either gym, but the World Gym trainers will have more extensive educational and professional backgrounds. I recommend World Gym over Gold's Gym if you're looking for a top-notch personal trainer.
9. Locations
The gym you choose should be convenient to get to whether that's from home or the office. If you're a nomad or you travel a lot for business, it's also nice to know if you can use your membership at locations in other states or countries.
World Gym
World Gym has 215 locations in 20 different countries. Its presence in the US is somewhat sparse, though. I live in the NYC metro area where there are multitudes of everything, and the closest World Gym to me is over an hour away.
In most cases, you can only use your membership at your home club, but you may also be able to visit any other World Gym within your country.
Gold's Gym
Gold's Gym has more than 700 locations worldwide with about 250 of them in the US. However, you can't always use your membership at every location. For example, some of the clubs where I'm located in NJ only allow members from other NJ locations. Out-of-state members are not allowed to drop in.
However, if you have an upcoming vacation or business trip, you can ask the staff at the front desk for a travel pass. The travel passes are good for 14 days. I'd also recommend calling the Gold's Gym you plan on visiting ahead of time to make sure they accept travel passes since not all clubs do.
The Winner
Gold's Gym beats World Gym when it comes to locations. Gold's Gym has more locations all over the world, and it has a larger presence in the US. It's also easier to visit clubs in other countries when you travel.
10. Hours of Operation
When you're deciding between two gyms, I recommend double-checking their hours of operation. Most gyms are open from the early morning hours until late at night, but it's good to know if your preferred gym has an odd schedule or isn't open at certain points throughout the day.
World Gym
The majority of World Gym locations are open 24 hours. Even if your local club isn't a 24-hour gym, you can still go early in the morning or late at night.
Gold's Gym
Each Gold's Gym location has different hours. Some gyms open as early as 4:30 AM on weekdays, but most open at 5 AM. Gold's Gym clubs are usually open until 11 PM during the week, but some are only open until 9 PM.
On the weekends, you'll typically find that Gold's Gym is open from 7 AM until 7 PM.
The Winner
Even though some World Gym clubs aren't open 24 hours, they're in the minority. Therefore, World Gym is the better choice if you want to be able to train in the middle of the night.
Who Is World Gym For?
World Gym is a good gym for:
Bodybuilders
Powerlifters
CrossFitters
People who are interested in one-on-one training
People who like group classes
People who want 24-hour access to the gym
Who Is Gold's Gym For?
Gold's Gym is ideal for:
Bodybuilders
People who want a gym with basketball courts, racquetball courts, and pools
People who like taking group classes
Anyone who travels frequently and wants to use the gym while they're away
Parents who don't want to pay extra for childcare
Other Gym Comparisons With Anytime Fitness and Planet Fitness
World Gym vs GoodLife Fitness

Gold's Gym vs YMCA

Gold's Gym vs Life Time Fitness
---
About The Author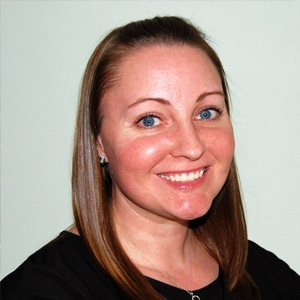 Amanda is a writer and editor in the fitness and nutrition industries. Growing up in a family that loved sports, she learned the importance of staying active from a young age. She started CrossFit in 2015, which led to her interest in powerlifting and weightlifting. She's passionate about helping women overcome their fear of lifting weights and teaching them how to fuel their bodies properly. When she's not training in her garage gym or working, you can find her drinking coffee, walking her dog, or indulging in one too many pieces of chocolate.