Older adults often suffer from health conditions such as heart disease and loss of muscle mass due to a lack of physical activity. Joining a gym can help prevent these issues, but finding an age-appropriate gym can be difficult since most gyms tend to be loud, bright, and crowded.
The 5 best gyms for seniors are:
YMCA
Planet Fitness
Snap Fitness
Anytime Fitness
Onelife Fitness
In this article, I'll discuss each of these gyms in more detail to give you a better understanding of why they're good for seniors. I'll also discuss whether or not gyms are free for seniors, things seniors should look for in a gym, and how seniors can save money on a gym membership.
Are Gyms Free for Seniors?
The vast majority of gyms don't offer free memberships for seniors. In fact, some gyms don't even offer senior discounts.
We called 20 of the most popular gyms in the US to ask about their policies for seniors. There were a few we weren't able to get in touch with. Of the ones we did speak to, five said they don't offer any senior benefits: 24 Hour Fitness, Blink Fitness, Gold's Gym, Goodlife Fitness, and the YMCA (to an extent).
Anytime Fitness, Crunch Fitness, Life Time Fitness, Onelife Fitness, Planet Fitness, Workout Anytime, and YouFit all accept SilverSneakers, a free program you can enroll in with certain Medicare plans that gives you access to thousands of gyms.
With SilverSneakers, all you have to do when you go to a participating gym is show your SilverSneakers card at the front desk. There's no need for you to purchase a gym membership, and you can use all of the gym equipment and amenities. However, you'll have to call the exact location you want to join to confirm that it accepts SilverSneakers.
Additionally, Onelife Fitness offers memberships as low as $26.99 per month for seniors (which is nearly $15 cheaper than a basic adult membership, though these prices can vary by location), and some Medicare plans will pay for 50% of a Classic membership or 100% of a Black Card membership at Planet Fitness.
How Seniors Can Benefit From Joining a Gym
The benefits of joining a gym for seniors are that it:
Gives you something to do with your spare time
Can help prevent muscle loss
Can help you improve your balance and fine motor control
Enables you to socialize
Can help prevent certain health conditions
1. It Gives You Something To Do With Your Spare Time
If you're retired or working a part-time job and your kids are out on their own, you may have a lot of free time on your hands. Going to the gym a few days a week gives you something to fill your time with so you're not just sitting at home.
2. Enables You to Socialize
Going to the gym gives you the chance to interact with other people, some of whom may be in a similar phase of life as you and have a lot in common with you. This is especially true if you take the same classes or go at the same time every day because you'll likely start to see familiar faces.
If you're able to develop friendships with other members, it can even help keep you accountable. Studies show that exercising with friends can help you stay consistent and make the process more enjoyable.
3. Can Help Prevent Muscle Loss
As you age, your risk of sarcopenia (loss of muscle mass and strength) increases. Studies show that this process typically begins around age 40, and adults can lose up to 50% of their muscle mass and strength by the time they reach the age of 80.
Exercise can help offset these natural effects of aging. Resistance training is especially beneficial for this, as it helps you maintain muscle mass and your ability to perform basic everyday functions.
4. Can Help You Improve Your Balance
Getting older comes with an increased risk of falls due to muscle weakness and a loss of balance. Elderly individuals often suffer from hip fractures due to falls, which can lead to a loss of independence and a decreased quality of life.
Studies show that doing 30 minutes of yoga a day can significantly improve static and dynamic balance (your ability to maintain balance while staying in one position and your ability to stay balanced while moving your body, respectively).
Pilates has also been shown to help improve balance, strength, and flexibility, which can help prevent falls from even occurring.
5. Can Help Prevent Certain Health Conditions
Conditions such as heart disease, Alzheimer's disease, and high blood pressure become more common as you get older. A lot of research supports the fact that physical exercise can help prevent these conditions.
For example, researchers have discovered that exercising at least three times a week can greatly reduce the risk of dementia.
Similarly, other studies show that adopting an exercise routine can decrease the risk of cardiovascular disease in adults aged 68 and older.
6. Can Help Improve Your Mood
Mood disorders like depression are common but not normal in older adults. They often come about due to issues such as loneliness and loss of independence.
While these disorders require treatment from a licensed therapist or psychiatrist if they are severe enough, getting in more physical activity can help. Studies have shown that engaging in aerobic exercise for 60 minutes three times a week can help reduce depressive episodes in the elderly.
Additionally, researchers from South Korea found that flexibility training was especially impactful in improving depression rates in elderly adults.
As well, the same study regarding the benefits of yoga that I discussed above also showed positive effects on mood and reduced symptoms of depression in seniors who did yoga for 30 minutes a day.
What Should Seniors Look For in a Gym?
Six things seniors should look for in a gym are:
Cost
Swimming pools
Atmosphere
Group classes for seniors
Personal trainers
Equipment
Cost
If you're a senior and you're retired, you may want to be mindful of how much you're spending. As I mentioned above, some gyms do offer senior discounts, but how much of a discount will vary by gym.
How much a gym membership will cost you if you're looking for special discounts through Medicare or other programs (which I'll describe below) will depend on what kind of plan you have.
Regardless of how you want to pay for your membership, it's worthwhile to look for one with affordable membership plans.
Swimming Pools
Swimming is a low-impact activity that you can enjoy even if you're suffering from conditions such as arthritis or just have general aches and pains that are common when you get older.
But pools aren't standard amenities at some gyms, so if you think swimming will be an ideal workout for you, you'll need to look for a gym that has a pool and includes access to it with your membership.
Atmosphere
I can't speak to all senior citizens, but it's likely you'll want to join a gym that has a quieter, more laidback environment or whose members prefer to do workouts at a slower pace.
You may also want to find a gym that doesn't cater to rowdy teenagers or people who enjoy slamming weights around.
Group Classes for Seniors
Many gyms have group classes, but certain classes can be fast-paced and intense. If you want to take classes that are slower-paced or better suited to your physical abilities, look for classes designed for seniors.
This could include classes like chair yoga, Pilates, aqua aerobics, or low-impact aerobics. Any other classes that work on strength training and balance can also be beneficial for seniors.
Personal Trainers
Good personal trainers will have the skills and knowledge to create an age-appropriate workout program that suits your current skill level. They'll also be able to teach you how to safely perform various movements and choose exercises that work best for your body.
If you can find a personal trainer that also has nutrition certifications, he or she can teach you how to eat properly to support your activity level and stay healthy as you continue to age.
Equipment
Making sure that your preferred gym has equipment suitable for seniors is important. Fortunately, most large chain gyms have an array of equipment for you to choose from.
Elliptical machines and stationary bikes are good options for seniors because they're low impact. You can even just walk on a treadmill if that's all you're able to physically handle. Some gyms also have rowers, which can provide you with an excellent low-impact, full-body cardio workout.
And while barbell training may be difficult for you if you're not used to strength training, you should be able to find lightweight dumbbells and selectorized machines that enable you to adjust the weight to an appropriate level for you.
5 Best Gyms for Seniors
1. YMCA
I mentioned earlier that the YMCA doesn't have any senior benefits, and that's true to a certain extent. The organization doesn't advertise senior discounts. But most locations have tiered pricing plans based on your age. If you're 65 or over, you can get a membership for almost 20% less than a standard adult membership at certain locations.
The YMCA also has a laidback atmosphere that's ideal for most seniors, and it offers senior-friendly fitness classes throughout the day. You'll find cardio machines, free weights, and swimming pools — all of which are free with your membership. Personal training is available for an additional fee.
If you're looking to socialize with others, there are several ways you can get involved in the community. You could, for example, volunteer to help with fundraisers or do some light clerical work.
Many YMCA locations also offer a free program called EnhanceFitness, which offers group exercise and fall prevention classes for seniors.
Learn more about the benefits of joining the YMCA.
2. Planet Fitness
Planet Fitness is ideal for seniors because it has a casual, slower-paced environment. You won't be surrounded by people slamming weights around, and almost all locations are open 24/7 so you have the flexibility to go whenever you'd like.
As I mentioned earlier, you may be able to use your SilverSneakers card at Planet Fitness if you're enrolled in the program. If your Medicare plan doesn't offer SilverSneakers, you may be able to get your membership for free depending on which gym plan you purchase.
Planet Fitness doesn't offer one-on-one personal training, but you can consult with an onsite personal trainer any time you're looking for some guidance or advice.
Similarly, it doesn't have group classes, though it does have small group training sessions. The circuit training session may be too fast-paced depending on how much experience you already have, but you can take any of the body-part specific classes (chest and biceps, back and triceps, legs and shoulders, or core) or the recovery stretching classes.
Learn more about the benefits of joining Planet Fitness.
3. Snap Fitness
Snap Fitness doesn't have senior discounts or participate in SilverSneakers, but it's another laidback gym that's not too noisy or hardcore, which you may enjoy if you prefer slower-paced workouts.
You'll find some free weights and resistance machines at Snap Fitness, but it primarily offers cardio equipment. Personal training sessions are available for an additional cost if you want more one-on-one guidance. It doesn't have pools, so you'll have to consider another gym if you want to swim as your primary form of exercise.
It offers group classes, though none are exclusively geared towards seniors.
Snap Fitness is also open 24/7, so you can go at any time of day or night to avoid crowds if you'd prefer not to work out in a packed gym.
Learn more about the benefits of joining Snap Fitness.
4. Anytime Fitness
Anytime Fitness is a large franchise, but many of its locations are small and have positive, welcoming environments. You may also be able to take advantage of the SilverSneakers program at Anytime Fitness if it's offered through your Medicare plan.
Like some other gyms on this list, Anytime Fitness is open 24/7. However, there are no pools, and not all locations offer a wide variety of group classes. But Anytime Fitness does offer yoga and strength-based classes that you may enjoy if you want to get stronger and improve your flexibility.
If group classes aren't your thing, you can use any of the treadmills, ellipticals, or stationary bikes for low-impact cardio or the dumbbells and machines to work on your strength. You can also opt to work with one of Anytime Fitness's qualified personal trainers if you're not sure where to start.
Learn more about the benefits of joining Anytime Fitness.
5. Onelife Fitness
Onelife Fitness is a chain gym with locations primarily in the Mid-Atlantic region, but if you have one near you, it's one to consider. It offers discounts of up to 35% for seniors and is also part of the SilverSneakers program.
Onelife Fitness has senior-friendly classes that are low impact and joint-friendly, and many locations also have pools you can use if swimming workouts help you feel your best. It also has a vast array of equipment, and you can find free weights or machines to do nearly any kind of workout.
If you need guidance on creating an age-appropriate workout program that can help you get stronger, you can sign up for personal training with one of Onelife's certified personal trainers.
Learn more about the benefits of joining Onelife Fitness.
How Can Seniors Save Money on a Gym Membership?
Even if the gym you want to join doesn't offer senior discounts or your Medicare program doesn't offer SilverSneakers, there are a number of programs that can help you save money on a gym membership.
Renew Active
If you have a Medicare plan through UnitedHealthcare, you may be eligible for Renew Active. Renew Active is similar to SilverSneakers and offers free gym memberships at participating gyms.
It also offers programs for brain health, which can help improve your cognitive function and keep your mind sharp as you age. And if you're not interested in joining a gym, you can join the Fitbit Community for Renew Active to get access to workout videos and special events at local community centers.
One Pass
One Pass is another program offered through Medicare. It's delivered through Rally, a digital health platform. If you're able to enroll in One Pass, you can get free access to a number of chain gyms or boutique fitness studios throughout the US.
Like Renew Active, One Pass also offers brain health programs and access to community events for seniors.
Silver&Fit
Another option similar to SilverSneakers, Silver&Fit is ideal for older individuals who are still working and have health insurance through their employers. It has partnerships with over 18,000 gym locations throughout the US.
Access to most chain gyms is free with a Silver&Fit membership, but you can also access boutique studios for a small additional fee that's cheaper than purchasing a gym membership.
Silver&Fit also offers on-demand virtual workouts and the ability to get wearable activity trackers and equipment such as dumbbells or yoga mats for at-home use.
Active & Fit
Active&Fit is offered through employers. Enrolling in this program could be an option if you're retired but work part-time and your employer participates in it. If you're not currently employed, you may be eligible for Active&Fit through associations such as AAA.
Active&Fit isn't free, but it only costs $25 per month, which is cheaper than some gym memberships. With Active&Fit, you can also join a boutique fitness studio for 20-70% less than the cost of a monthly membership.
Frequently Asked Questions
Should Seniors Join a Gym?
Yes, seniors should join a gym. Engaging in regular aerobic and resistance exercise can help prevent muscle and strength loss and improve balance and flexibility. Joining a gym can also give you a chance to socialize with others.
How Often Should Seniors Go to the Gym?
It's recommended that seniors get 150 minutes of moderate physical activity such as brisk walking per week. This equals 30 minutes of exercise 5 days a week. Seniors should also engage in resistance training at least 2 days a week and work on balance training 3 days a week.
Is Planet Fitness Good for Older People?
Planet Fitness is a good gym for older people. It has a casual, low-pressure environment, is very affordable, and is open 24/7 so you can exercise whenever you want. You may also be eligible to get a free membership through Medicare depending on which Planet Fitness plan you choose and your Medicare plan's benefits.
Other Gym Membership Resources
---
About The Author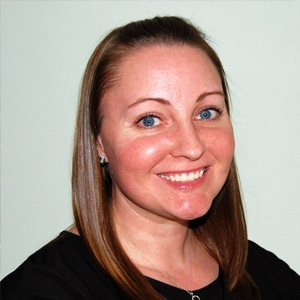 Amanda is a writer and editor in the fitness and nutrition industries. Growing up in a family that loved sports, she learned the importance of staying active from a young age. She started CrossFit in 2015, which led to her interest in powerlifting and weightlifting. She's passionate about helping women overcome their fear of lifting weights and teaching them how to fuel their bodies properly. When she's not training in her garage gym or working, you can find her drinking coffee, walking her dog, or indulging in one too many pieces of chocolate.