Gold's Gym is one of the most iconic gyms in the US. It's been around since the 1960s and has been the home of many legendary bodybuilders as well as many other celebrities and athletes.
Life Time Fitness is iconic in its own right thanks to its impressive facilities, luxurious amenities, and a huge assortment of family activities. It targets a different type of audience than Gold's Gym, but it's still an excellent gym that suits a variety of fitness goals.
So, is Gold's Gym or Life Time Fitness a better gym? Gold's Gym is better for anyone who wants access to good equipment, qualified personal trainers, and group classes at a reasonable price. You can find all of this and more at Life Time Fitness, but you'll have to pay a premium price. However, you can't go wrong with a Life Time Fitness membership if you can afford it.
It may not seem like it at first, but trying to decide which gym to join can be a complicated process. You don't want to make the wrong decision because you may get stuck with a membership that's difficult to cancel.
In this article, I'll discuss 10 important things you should consider before you join a gym and review how Gold's Gym and Life Time Fitness compare to each other in each category. By the end, you'll be able to determine which gym better aligns with your goals and can give you the results you're looking for.
Gold's Gym Overview
Gold's Gym opened in Venice Beach, CA in 1965 and quickly became known as a premier bodybuilding gym. Arnold Schwarzenneger, Dave Draper, and other famous bodybuilders trained there frequently.
Over the years, Gold's Gym has maintained its reputation as a bodybuilding gym, but it's now more accessible for people from a variety of fitness backgrounds. It offers group classes and has a huge selection of strength and cardio equipment. Some locations also have pools and sports courts if you like to play sports with friends or switch up your workouts occasionally.
Even though its facilities are huge at over 50,000 square feet, Gold's Gym has recently been striving to offer more of a boutique fitness experience through its mobile app and community-oriented training programs.
Pros
Large facilities with a huge selection of equipment
Free Wi-Fi available for all members
Fun, energetic classes and motivating instructors
Positive, supportive environment
Cons
Can't use chalk or drop weights
Check out what it's like to work out at Gold's Gym here.
Life Time Fitness Overview
Life Time Fitness is a gigantic athletic resort club that has activities for members of all ages. In addition to an impressive amount of gym equipment, it also has cafes, summer camps for children, coworking spaces, spas, outdoor pools, and organized sports. If you're a social butterfly, you can also attend parties and family-friendly events at Life Time.
Life Time Fitness also offers a number of upscale amenities that not many other chain gyms can compete with. The locker rooms and showers have luxury toiletries, and the saunas, steam rooms, and whirlpools are all finished with high-quality wood, marble, and bamboo finishes.
A membership to Life Time Fitness isn't cheap, but it's worth it if you can afford it. There's so much to do that you won't want to leave, and you'll likely go often enough to justify the cost.
Pros
Different membership tiers available for varying budgets
Short-term membership options for students
Opportunities to meet other members through social events and fitness-themed events such as 5ks and triathlons
High-end finishes in the locker rooms, steam rooms, saunas, and pools
Large variety of group classes and sports such as basketball, tennis, and rock climbing
Cons
Memberships are expensive
Staff is rude at some locations
Chalk and dropping weights are not allowed
Check out what it's like to work out at Life Time Fitness here.
Gold's Gym vs Life Time Fitness: 10 Differences
Gold's Gym and Life Time Fitness are both fantastic gyms, but each one excels in different areas. Let's take a look at how each one stacks up in a head-to-head comparison.
1. Cost
Whether you have to pay your membership dues monthly or you have the option to pay for your membership in full, cost is one of the most important factors in deciding which gym to join.
You shouldn't take the monthly fee at face value, though. At most gyms, you'll also have to pay taxes, enrollment fees, and annual fees, which all add up.
Gold's Gym
Gold's Gym membership costs vary depending on where you live and which plan you purchase.
At many locations, you can pay for a year in full. It will cost you about $499 plus taxes, which comes out to around $42/month. You can also purchase an annual contract but pay monthly, which costs $40/month plus an annual fee of $49 and a small enrollment fee.
Gold's Gym also offers month-to-month plans for $54/month, but it doesn't require any enrollment fees or annual fees.
You can also get a free trial pass on the website to test it out before you buy a membership.
Life Time Fitness
Life Time Fitness memberships cost anywhere from $99/month plus taxes to $249/month plus taxes. The exact cost depends on whether or not you want access to multiple clubs, how many group classes you want to take each month, and whether or not you want early access to childcare reservations.
If you're a student, young professional, or joining as a family, you can sign up for a slightly cheaper membership. You can also get discounts through Medicare or the corporate wellness program. If you just want access to Life Time's digital content, you can get a digital membership for $15/month.
Joining fees can cost $170 or more, but Life Time Fitness discounts them or waives them completely several times throughout the year.
Free one-day trial passes are available on the website if you want to try Life Time Fitness before you buy a membership.
The Winner
Gold's Gym falls in the mid-range tier of gym memberships. If you don't mind spending a bit of money but can't afford a triple-digit membership, go with Gold's Gym.
2. Contract Length
The length of your contract isn't something many people think about until they're ready to sign the dotted line. But it's important to consider since it dictates how long of a commitment you'll be making to your gym.
You can usually find month-to-month or annual plans at most gyms, so you'll need to decide which one you feel more comfortable signing.
Gold's Gym
Gold's Gym has annual contracts as well as month-to-month contracts.
Life Time Fitness
All of Life Time Fitness's contracts are month-to-month.
The Winner
If for whatever reason you only want a one-year membership to the gym, go with Gold's Gym. If you're more interested in a month-to-month contract, Gold's Gym and Life Time Fitness are both good choices.
3. Equipment
If you've been working out for years or you're transitioning from another gym, you already know what kind of equipment to look for in your new gym. But if you're new to fitness, you should look for a variety of equipment that will let you experiment with different workouts until you find one you like.
Gold's Gym
At Gold's Gym, you'll find rows and rows of treadmills, ellipticals, step climbers, and bikes. You can also find a couple of rowers and arc trainers.
In the weights area, Gold's Gym has dumbbells, kettlebells, barbells, EZ curl bars, and preset straight bars. Almost all locations have round iron or rubber-coated plates, but only a few clubs have bumper plates. There are also multiple resistance machines for each body part as well as bench press stations and free-standing benches.
Gold's Gym also has squat racks and deadlift platforms at most locations, although the quantity at each varies.
Life Time Fitness
Like Gold's Gym, Life Time Fitness has several rows of cardio machines, including treadmills, stationary bikes, step climbers, and ellipticals. It also has multiple rows of resistance machines, which are all organized by muscle group.
Life Time Fitness also has benches, bench press stations, dumbbells, EZ curl bars, preset straight bars, barbells, and bumper plates. Most locations have at least five or six squat racks and deadlift platforms with landmine attachments and matadors at each rack.
The Winner
Life Time Fitness and Gold's Gym both have an excellent selection of equipment. But Life Time Fitness wins because its facilities are nearly double the size of Gold's Gym, and they have more machines and free weights.
4. Atmosphere
A gym should be a positive, energizing place that motivates you and encourages you to push yourself.
The members and staff should also be friendly, non-judgmental, and courteous. If your gym doesn't make you feel welcome, you'll dread going and you'll be self-conscious the entire time you're working out.
Gold's Gym
Gold's Gym has a welcoming environment, but the people who go there are serious about fitness. You may find some members who are beginners or more casual gym-goers, but it tends to attract a more experienced crowd.
Some people may find this intimidating, but it can also be motivating to be surrounded by other strong, fit individuals. However, in my experience, the members don't like to socialize while they're working out, which can be an issue if you're used to talking to other people in between exercises.
If you do want to interact with the other members, Gold's Gym has transformation challenges and other events throughout the year so you can connect with people outside of the gym.
Furthermore, the staff is friendly and knowledgeable, which can also help put you at ease if you're nervous about going to the gym.
Life Time Fitness
Because it has a lot of kids' activities, Life Time Fitness has a family-friendly atmosphere. But once you're on the gym floor, you'll find people who are focused on their workouts and dedicated to their routines. Most people will be happy to help if you need a spot or want to work in with someone else, but they won't go out of their way to become friends.
The high membership costs tend to weed out some of the people who aren't as serious about their workouts, and it's not the kind of place where people will go just to walk on a treadmill for a few minutes.
Some locations are known for having rude trainers and staff, but overall they're friendly and helpful.
The Winner
Both gyms cater to a more serious crowd and don't attract people who aren't committed to their routines. If you enjoy being surrounded by people who will motivate and push you, you can't go wrong with either one.
5. Gym Policies
When you're trying to decide between two gyms, it's important to understand each one's rules and policies. Not only do you want to avoid committing a faux pas at the gym but you should also know which gym membership will be easier to cancel if you decide it's not for you.
Gold's Gym
Gold's Gym doesn't allow members to drop weights or use powdered chalk. You may be able to use liquid chalk, though.
Some locations will let you lift barefoot, but many won't. Beyond that, the dress code is fairly lenient. You're not allowed to wear baggy clothing or clothes with grommets or chains, but any other appropriate workout apparel is permissible.
All members are allowed to bring guests. Each location's guest policy is different, but you can usually get one- or seven-day guest passes for family and friends.
If you want to cancel your membership, you have to submit a written letter in person or via certified mail. Gold's Gym requires 30 days' notice and a cancellation fee of anywhere from $89 to $200.
You can transfer your membership to another person if you don't want to cancel, but it will cost as much as $200.
Life Time Fitness
Like Gold's Gym, Life Time Fitness doesn't allow chalk. However, you can drop weights and lift barefoot.
Life Time Fitness also has a laidback dress code. The only clothing that's not allowed is apparel that is too baggy or has embellishments that can get caught on the machines.
With most memberships, you can bring two guests with you per month. However, guests aren't allowed to take group classes or use most of the amenities.
If you want to cancel your membership, you have to give 30 days' notice and submit a written request in person or send it via certified mail. Life Time Fitness doesn't have any cancellation fees.
Members are not allowed to transfer their memberships to other individuals.
The Winner
Life Time Fitness has better policies since you can lift barefoot and drop weights. Not having to pay cancellation fees is also a huge plus.
6. Group Classes
If you prefer to have someone else plan out your workouts for you, group classes are an excellent option. They also provide accountability and a sense of community.
Each gym has different class offerings, though. You'll need to check that the gym you're interested in has the classes you like at times that fit your schedule.
Gold's Gym
Most Gold's Gym locations have boot camp, yoga, kickboxing, HIIT, Zumba, and circuit training classes. Class schedules at each location vary, but you can usually find classes in the evenings during the week and in the mornings on the weekends.
Gold's Gym also offers Gold's Fit classes that are similar to CrossFit and focus on functional training and metabolic conditioning. They cost an extra $40/month.
Life Time Fitness
Life Time Fitness offers barre, spin, yoga, kettlebell, cycling, boxing, and strength-based classes. In total, there are nearly 100 classes per week to choose from each week.
Life Time Fitness also offers signature group training sessions. These sessions include CrossFit-style classes and sprint interval training sessions. There are also fundamental classes for beginners.
The Winner
With 100 group classes per week, you're more likely to find ones that interest you and fit your schedule at Life Time Fitness.
7. Amenities
These days, gyms are no longer places where you can work out and get on with your day. It's becoming more common for gyms to offer more holistic approaches to health and wellness through perks such as massages and steam rooms.
If you're interested in certain amenities, double-check which gyms have the ones you're most likely to use. You'll also need to find out whether they're included with your membership or if you'll have to pay extra for them.
Gold's Gym
Gold's Gym has smoothie bars, pools, massage chairs, saunas, and basketball courts, though the availability of certain amenities at each location varies. A small number of locations have tanning booths, but Gold's Gym has been phasing them out due to the risks of skin cancer.
Gold's Gym offers free childcare for all of its members. It also has showers and locker rooms, but you'll have to bring your own toiletries and towel.
Life Time Fitness
Life Time Fitness offers an impressive number of amenities, including pools, childcare, cafes, yoga studios, saunas, basketball courts, racquetball courts, tennis courts, and rock climbing walls. It doesn't have things like massage chairs or red light therapy, but there are on-site spas where you can buy massages and other spa treatments.
Life Time Fitness has childcare, but only members with certain membership plans are able to use it.
The showers and locker rooms at Life Time Fitness have everything you need to wash up after your workout. They have shampoo, soap, body lotion, and other toiletries from high-end beauty brands. Free towel service is also available for all members.
The Winner
It's rare to come across a chain gym with as many amenities as Life Time Fitness, so I'd recommend that gym over Gold's Gym if you're interested in more than just gym equipment.
8. Personal Training
A good personal trainer can help you break through a plateau, teach you new ways to work out, and help you train for a specific goal. But a bad personal trainer can turn you off from working out and leave you discouraged and frustrated. It's important to find a personal trainer who understands your goals and can help you reach them.
You'll also need to consider whether or not you can afford a personal trainer since they're not cheap and aren't included with your gym membership.
Gold's Gym
The personal trainers at Gold's Gym tend to be knowledgeable and well-qualified, and their clients enjoy working with them. They have to be certified through NASM, ACE, or ISSA, which are all highly regarded in the fitness industry.
Personal training sessions at Gold's Gym last for 50 minutes and cost anywhere from $60 to $100 per session.
Life Time Fitness
Like the trainers at Gold's Gym, the ones at Life Time Fitness must also be certified through NASM, ACE, ISSA, or another accredited institution.
A one-hour personal training session at Life Time Fitness costs anywhere from $55 to $110/hour depending on how experienced your trainer is and where you live. New members also have the option to purchase three sessions for $99 upon joining.
The Winner
The personal trainers at Gold's Gym and Life Time Fitness will typically have similar qualifications, but personal training sessions at Gold's Gym are slightly less expensive. This makes Gold's Gym a better option for anyone who wants to hire a personal trainer who's both qualified and affordable.
9. Locations
When you join a gym that's close to your home or office, you have fewer excuses to skip a workout. Even if you have a busy day or the weather is bad, knowing you only have to commute a short distance makes it easier to make it to the gym.
You should also make sure you understand your gym's reciprocity rules. Some gyms allow members to visit any other location without any extra costs, but other gyms require you to pay a drop-in fee or sign up for a different membership plan if you want access to other clubs.
Gold's Gym
Gold's Gym has about 700 locations worldwide, with more than 250 of them in the US. However, you often can't use your membership at all of them. Some clubs only allow you to visit other locations within the same state or within a certain mile radius of your home club.
If you go out of town, though, you can ask about getting a 14-day travel pass. The travel passes aren't accepted at all locations, but it's still worthwhile to ask if you want to go to a different Gold's Gym while you're away.
Life Time Fitness
There are more than 150 Life Time Fitness locations in the US and Canada. You can only visit other clubs if you have a membership plan with multi-club access. But even with multi-club access, there are still a handful of exclusive locations that don't accept drop-ins from members of other clubs.
The Winner
You should consider Gold's Gym over Life Time Fitness if you want to join a gym with a larger number of locations. Just keep in mind that you may not be able to use your membership at all of them.
10. Hours of Operation
When you work all day and have a family to take care of, it's difficult to find time to work out. Finding a gym with flexible hours can make it easier since you can go at a time that's most convenient for you.
Gold's Gym
Most Gold's Gym locations are open from 5 AM to 11 PM on the weekends and 7 AM until 7 PM on the weekends. Some locations open at 4:30 AM and some close earlier at 9 PM.
Life Time Fitness
Each location has different hours, but most are open from 4 AM until midnight. A small number of clubs are open 24 hours a day.
The Winner
Aside from gyms that are open 24/7, Life Time is one of the only chain gyms I've come across that opens at 4 AM and stays open until midnight. It's the better choice for people who need a gym with flexible hours.
Who Is Gold's Gym For?
Gold's Gym is an ideal gym for:
Bodybuilders
Intermediate to advanced trainees
People who are looking for a gym with locations in several countries
People who want access to high-quality equipment and trainers without paying in the triple digits for a gym membership
Who Is Life Time Fitness For?
Life Time Fitness is an ideal gym for:
Families with young children
People with large budgets
People who want access to outdoor pools
Powerlifters and weightlifters (if you don't mind not being able to use chalk)
People who are interested in CrossFit-style workouts but don't want to join a CrossFit box
Other Gym Comparisons With Gold's Gym and Life Time Fitness
---
About The Author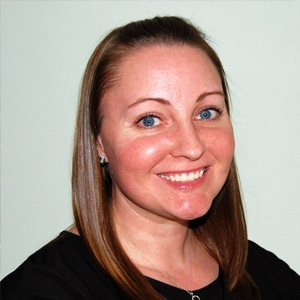 Amanda Dvorak is a freelance writer and powerlifting enthusiast. Amanda played softball for 12 years and discovered her passion for fitness when she was in college. It wasn't until she started CrossFit in 2015 that she became interested in powerlifting and realized how much she loves lifting heavy weights. In addition to powerlifting, Amanda also enjoys running and cycling.