When it comes to a luxury gym, you can't compete with Equinox. With marble and bamboo finishes, cold eucalyptus towels, and high-end toiletries, it's easy to feel like you're going on an upscale retreat rather than going to a gym.
Anytime Fitness doesn't have all of the prestige of Equinox, but it's still a great gym and one where I enjoyed working out. In fact, despite being a lot less expensive and not nearly as lavish, I found it to be better than Equinox in several ways.
So, is Anytime Fitness or Equinox a better gym? Anytime Fitness is better if you don't want to pay in the triple digits for a gym membership and want to feel like you're part of a team. Equinox is better if you have a large budget and want access to world-class personal trainers and group classes as well as upscale amenities.
All gyms are unique in that they cater to different audiences, which gives each gym its own unique atmosphere. They'll each also have different equipment and amenities, and the quality of things like group classes and personal trainers varies. As such, deciding which gym to join can be difficult.
In this article, I'll compare Anytime Fitness and Equinox so you can better understand what sets them apart from one another. Once you've finished reading, you'll get a better idea of which one will get you the results you want.
Anytime Fitness Overview
Out of all of the chain gyms in the US, Anytime Fitness has the second most locations and is also second in terms of revenue. It's also one of the largest chains outside of the US with locations in 50 countries.
Combined with the number of locations it has, the ability to access Anytime Fitness 24 hours a day makes it one of the most convenient gyms available for people with busy schedules.
One of the best things about Anytime Fitness is its community. It's a chain gym, but it's very community-oriented, which gives it the feeling of a boutique gym. The staff at Anytime Fitness does their best to bring its members together in and out of the gym.
Pros
Can use your membership at any location in the world once you've been a member for 30 days
Supportive, community-oriented environment
Friendly staff and qualified personal trainers
Good for beginners and people with more experience
Cons
Members can't use chalk or drop weights at most locations
Memberships are on the pricier side (though not as high as Equinox)
Read my full review of Anytime Fitness here.
Equinox Overview
Being a member of Equinox is a sort of status symbol. It caters to those with large budgets who aren't afraid to work out around celebrities. Athletes, models, actors, and actresses can all be spotted at Equinox, especially at locations in New York City and Los Angeles.
For those who want the Equinox experience without paying the high monthly fee, you can purchase the Equinox mobile app. It costs a fraction of the price of going to the gym in person, but it's intuitive, user-friendly, and gives you access to a ton of content.
Equinox also owns SoulCycle, Blink Fitness, and Pure Yoga as well as Equinox Hotels, a luxury hotel with upscale amenities, spas, restaurants, and pools.
Pros
Huge selection of group classes
Members can use the free eucalyptus towels for a post-workout cooldown
Chalk and dropping weights are allowed
Robust, user-friendly mobile app
Cons
Some locations aren't open past 9 PM
Some clubs in big cities get very crowded
Expensive membership plans
Read my full review of Equinox here.
Anytime Fitness vs Equinox: 10 Differences
I mentioned earlier that Equinox is more prestigious than Anytime Fitness, but that doesn't necessarily mean that it's any better. Anytime Fitness beats Equinox in several key areas.
1. Cost
One of the first things you should consider when deciding between two gyms is cost. The cost of a gym membership varies widely based on where you live and which plan you purchase. You'll also have to make sure you can fit enrollment fees, annual fees, and taxes into your gym budget.
Anytime Fitness
Anytime Fitness memberships vary by location, but you can expect to pay around $54 – $60 per month plus taxes. However, Anytime Fitness payments are due every two weeks.
Upon joining Anytime Fitness, you'll have to pay your first two weeks of dues as well as a $99 initiation fee and a $25 fee for your key fob.
Free seven-day passes are available for anyone who hasn't previously been a member of Anytime Fitness.
Equinox
Equinox memberships cost at least $200/month at most clubs. They can go up to $280 or more per month if you want access to multiple locations. Equinox has $100 initiation fees, but you may not have to pay them if you join during a promotion.
The Winner
While it's not the cheapest gym around, Anytime Fitness is less expensive than Equinox. It's a better choice for anyone who doesn't mind spending a bit more on a gym membership but doesn't want to pay in the triple digits every month.
2. Contract Length
Many people don't consider the length of a contract when joining a gym, but it's an important thing to think about. Some gyms require long-term commitments while others have month-to-month plans. You'll need to decide whether you're comfortable being locked into an annual contract or if you'd prefer a more flexible agreement.
Anytime Fitness
Anytime Fitness doesn't have the same contract lengths at every location. Some only have 12- and 24-month contracts while others also offer month-to-month contracts.
Equinox
Most Equinox locations only have 12-month contracts. Month-to-month contracts aren't offered at the majority of the clubs.
The Winner
Month-to-month contracts aren't common at either gym, but you'll have better luck finding one at Anytime Fitness if you aren't comfortable signing a term contract.
3. Equipment
The equipment at a gym can be a dealbreaker if there isn't a lot of it or you can't find what you need to do the workouts you enjoy. If you're new to working out, you should also think about your future goals. The gym should have enough equipment that you can continue making progress as you get stronger.
Anytime Fitness
Anytime Fitness doesn't have a large amount of equipment, but it has treadmills, ellipticals, rowers, stationary bikes, and Rogue Echo bikes. There are also several strength machines, dumbbells, barbells, plates, and functional training areas with TRX bands, plyo boxes, battle ropes, kettlebells, tires, slam balls, and medicine balls.
Most clubs have at least two squat racks or power cages and several benches. Some locations also have BandBell barbells and safety squat bars. However, most locations don't have deadlift platforms.
Equinox
Equinox has treadmills, ellipticals, stationary bikes, VersaClimbers, manual treadmills, and ladder-climbing machines. It also has Schwinn bikes that are used for spin classes.
In the free weights area, you'll find dumbbells, rubber-coated plates, bumper plates, barbells, preset straight and EZ curl bars, and flat and incline benches. There are also several squat racks and deadlift platforms.
The Winner
Equinox has a more diverse selection of equipment so it's the better choice for anyone who wants to do a variety of workouts at the gym.
4. Atmosphere
You should feel comfortable and welcome at the gym. If the other members don't respect you or the staff refuses to help you when you need it, you won't feel excited about working out. You should look for a gym with a positive, non-judgmental atmosphere where you won't mind spending several hours of your week.
Anytime Fitness
Anytime Fitness is the kind of gym where the staff greets you by name when you walk in and the members support you regardless of your goals. It attracts people of various ages and fitness backgrounds, so whether you're a beginner or you've been training for years, you'll feel welcome.
The environment at Anytime Fitness is positive and motivating. The staff is friendly and helpful, and the members tend to become friends outside of the gym. Anytime Fitness has transformation challenges and fitness-based challenges throughout the year, as well as social events, which makes it a great place for people who need encouragement from others.
Equinox
Equinox has an interesting atmosphere. Many of the members wear designer athletic apparel, and everything feels very elitist. You'll find people who are serious about fitness, but you'll also find people who go there just to show off on social media.
Despite the self-absorbed nature of some of the members, the staff is generally pretty amiable. Some of the personal trainers may get annoyed if you're using equipment that they want to use for their clients, but as long as you're polite to them, they won't give you a hard time.
The Winner
For a gym where you can become part of a community and train in a supportive environment, go with Anytime Fitness.
5. Gym Policies
While there are few things more boring than reading a legal document, you should read all of the fine print in your gym contract. Often, the gym will have stipulations about what you can wear, how you can train, and how you're expected to act in the gym. Most gyms also have specific instructions about how to cancel your membership.
It's important to understand what you're getting yourself into, so take the time to read your contract before you sign it.
Anytime Fitness
Anytime Fitness doesn't have universal rules about things like chalk, dropping weights, and grunting because every gym is independently owned and operated. Each club will have its own policies, but from my experience, most won't allow any of these things.
You're allowed to bring a guest during staffed hours. You can also wear whatever you'd like as long as your clothing is appropriate for the gym. Many clubs will allow you to lift barefoot.
If you want to cancel your Anytime Fitness membership, you have to give them 30 days' notice and hand in a written letter in person or send it via certified mail. If you don't have a month-to-month contract, you'll have to pay a $150 cancellation fee. You may also have to pay for the remaining months left on your plan.
If you want to avoid the cancellation process, some clubs will allow you to transfer your membership to another person.
Equinox
At Equinox, you can use chalk and drop weights if you're on a lifting platform or working out in the functional training area. Not all locations let you drop weights from overhead, though.
Lifting barefoot isn't allowed, but you can wear any kind of workout apparel.
Equinox doesn't allow members to transfer their memberships to other individuals, so if you want to get out of your contract, you'll have to cancel your membership.
You can cancel in person, online, or over the phone. You have to give at least 45 days' notice, and you have to pay a $100 cancellation fee. If you can prove that you're moving to a place that doesn't have an Equinox nearby or you can't work out because of a medical issue, the cancellation fee is waived.
The Winner
The pros and cons of each gym's policies cancel each other out. Anytime Fitness has a shorter cancellation notice period, but its cancellation fees are higher. However, at most locations, you can transfer your membership to someone else instead of canceling.
On the other hand, you can use chalk, drop weights, and lift barefoot at Equinox. You'll have to decide whether those things are more important to you than a cancellation policy.
6. Group Classes
If your primary reason for joining a gym is to take group classes, be sure to check the class offerings and schedules at the gym you're interested in joining. Some gyms only have a few classes a day while others offer a more robust class schedule.
Anytime Fitness
Anytime Fitness offers classes like Zumba, boot camp, and Pilates as well as small group training sessions. It also has team fitness classes that are good for beginners, people who want to focus on a combination of strength and cardio, and people who only want to focus on strength.
Equinox
Equinox's group classes are some of the best that you'll find in a chain gym. You can take classes such as Zumba, barre, HIIT, martial arts, Pilates, boxing, and yoga. Many classes also focus on specific training goals such as running, cycling, metabolic conditioning, and strength training.
Equinox locations offer between 80-100 classes each week. There's always a class available that fits your preferences. You can also take virtual classes through the mobile app.
The Winner
Equinox's group classes are tough to beat. Not only does it have a plethora of in-person classes to choose from but you can also take virtual classes from anywhere.
7. Amenities
Gyms are no longer places where you can just work out and go home. They're designed to be more of a home away from home where you can relax for a while before you leave. Amenities tend to vary greatly between each gym, though.
Anytime Fitness
There are no swimming pools, basketball courts, saunas, or childcare at Anytime Fitness. Some locations don't even have showers and locker rooms, though you should be able to find cubbies or lockers near the front desk for your belongings.
Some Anytime Fitness locations have massage chairs, tanning booths, and red light therapy.
Equinox
Equinox has luxurious saunas and steam rooms. The showers and locker rooms have shampoo, conditioner, body wash, and nearly every other toiletry you can think of from high-end beauty brands.
You can get massages and spa treatments at the spa, but you'll have to pay extra for them. Some locations also have HigherDOSE infrared saunas.
Some locations also have pools and basketball courts as well as a Kids Club that you can pay for separately anytime you need it.
The Winner
You won't find the same type of upscale niceties that Equinox has at many other gyms. Go with Equinox if you want access to luxurious spa treatments, saunas, steam rooms, and more.
8. Personal Training
How well a personal trainer can help you reach your goals is just as important, if not more than, how much they cost. You can pay an exorbitant amount of money for personal training sessions and still not see any results.
To prevent this, you should ask about the qualifications of the trainers at your gym. You can also take advantage of any free sessions that come with your membership to see how you mesh with your potential trainer.
Anytime Fitness
In addition to having personal training certifications from an accredited institution, many of the personal trainers at Anytime Fitness have degrees in kinesiology or exercise science.
Personal training sessions start at $25 for 30 minutes and can cost anywhere from $30 – $75 for 60 minutes. At most clubs, you can buy packages of 5, 10, or 20 sessions to save money.
Equinox
Equinox personal trainers are not only certified from NASM, ACE, ISSA, or another similar institution but they must also earn credits through Equinox's in-house personal training education program. Many have them also have nutrition certifications through Precision Nutrition.
The cost per session is determined by how experienced your trainer is. Newer trainers cost around $100/hour while more experienced trainers cost $150/hour or more.
The most experienced Equinox trainers run a program called Tier X. If you join this program, you'll get an in-depth review of how to improve your body through exercise, sleep, nutrition, stress management, and other lifestyle habits. The Tier X program costs $2,000 for a three-month package.
The Winner
Equinox's personal trainers have a wealth of knowledge and experience. They're expensive, but if you can afford them, you'll likely find a lot of success with them.
9. Locations
If the location of the gym is convenient to where you live or work, you'll have an easier time getting there. Furthermore, joining a gym that has many locations all over the world makes it easier for you to keep up with your routine while you're traveling.
Anytime Fitness
Anytime Fitness has more than 4,500 locations across 50 different countries. Once you've been a member for 30 days, you can visit any club in the world.
Equinox
Equinox has over 100 locations in the US, Canada, and London, with 40 in New York City alone. Most locations are in other big cities across the US, but there are also a few suburban locations.
If you want to be able to visit other locations, you'll have to purchase a plan that includes multi-club access, which can cost $100 more per month than a single-club membership.
The Winner
With a large US and international presence, Anytime Fitness is an excellent gym for people who travel a lot or just want to join a gym with a larger number of locations.
10. Hours of Operation
In addition to location, a gym's hours of operation can determine how convenient it is for you to get there. When the gym is open at times that best fit your schedule, you'll find it easier to fit in a workout around all of your other responsibilities.
Anytime Fitness
Members can go to Anytime Fitness any time of the day or night. The staff is only onsite during normal operating hours, though.
Equinox
Each Equinox location has different hours. Most are open from 5 AM to 9 PM Monday through Thursday, 5 AM to 7 PM on Friday, and 7 AM to 6 PM on Saturday and Sunday.
The Winner
Anytime Fitness is better for anyone who needs a gym with flexible overnight hours.
Who Is Anytime Fitness For?
Anytime Fitness is a good gym for you if you:
Need accountability and support from other people
Are a casual powerlifter, bodybuilder, or CrossFitter
Want 24/7 access to a gym
Travel internationally frequently
Who Is Equinox For?
Equinox is a good gym for you if you:
Are willing to spend top-dollar for a gym membership
Want access to fun group classes and motivating instructors
Need childcare while you work out
Want to hire a highly qualified personal trainer
Other Gym Comparisons With Anytime Fitness and Equinox
---
About The Author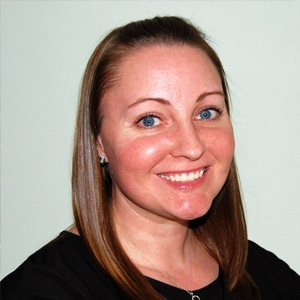 Amanda Dvorak is a freelance writer and powerlifting enthusiast. Amanda played softball for 12 years and discovered her passion for fitness when she was in college. It wasn't until she started CrossFit in 2015 that she became interested in powerlifting and realized how much she loves lifting heavy weights. In addition to powerlifting, Amanda also enjoys running and cycling.