Disclosure: We're supported by our audience, so if you purchase through some links on this post, we may earn a commission at no cost to you.
Next to a barbell and a squat rack, weight plates are essential pieces of equipment for a home gym.
While there are many different types of weight plates available, I prefer bumper plates for my garage gym. I've been using the IFAST Fitness Olympic bumper weight plates for several months to test how they hold up for various types of workouts.
So are the IFAST Fitness Olympic bumper plates worth it? The IFAST Fitness bumper plates are worth it because they're durable, high-quality, have a low bounce, and don't make much noise when dropped. These features make them ideal for home and commercial gym use. They also have a 1% weight tolerance, which ensures the weight you're lifting is accurate.
Bumper plates take more abuse than other types of weight plates. As such, it's important to look for durable ones that can handle being dropped multiple times within a workout. Cheap, low-quality bumper plates can make your workouts more frustrating and cost you a lot of money in the long run.
In this article, I will discuss:
An overview of the IFAST Fitness bumper plates
The differences between the types of plates IFAST Fitness sells
The pros and cons of the IFAST Fitness bumper plates
My favorite features of the IFAST Fitness bumper plates
Alternatives to the IFAST Fitness bumper plates
Things to consider when buying weight plates
IFAST Fitness Bumper Plates: A Detailed Overview
IFAST Fitness may not be as well-known as other home fitness equipment brands but specializes in affordable cardio and strength training equipment.
In addition to exercise bikes, squat racks, and barbells, IFAST Fitness also sells Olympic bumper plates that you can purchase in pairs or complete sets. You can buy 10lb, 15lb, 25lb, 35lb, 45lb, or 55lb plates in pairs or sets of 160lbs, 210lbs, or 340lbs.
All of the bumper plates are black, but the weights listed on them are color-coded and match the same colors as competition bumper plates. For example, the weights on the 35lb bumper plates are listed in yellow, which is the same color as a 35lb pair of competition bumper plates.
The weights are also listed in pounds and kilos, making it easy to identify the unit you prefer to lift in without having to do a lot of math.
Like virtually all bumper plates, the IFAST Fitness bumper plates are designed to fit on an Olympic-sized barbell with sleeves that have a 2" diameter. They're covered with thick virgin rubber that helps reduce damage to your floor and doesn't produce a lot of noise when dropped from overhead.
The bumper plates also have a durometer rating of 88, which means they have a low bounce and won't rebound very high when you drop them.
Even though these bumper plates aren't certified by the International Weightlifting Federation (IWF), they are 450mm (45cm) in diameter, which matches the IWF standards for bumper plates.
They are also accurate to within 1% of the listed weight, which is on par with bumper plates from more high-end brands.
Differences Between IFAST Fitness's Bumper and Cast Iron Plates
In addition to the Olympic bumper plates, IFAST Fitness also sells cast iron plates. Unlike the bumper plates, the cast iron plates are not covered in rubber and can not be dropped, as it risks damaging your floor, your barbell, or the plates themselves.
The bumper plates are meant for activities like Olympic weightlifting and CrossFit, where you frequently drop your weights from overhead. The cast iron plates are better for general strength training since you rarely (if ever) will have to drop your weights from a high height.
Furthermore, the cast iron plates have different diameters depending on their weight. This isn't an issue for general lifting, but it's not ideal for dropping your weights. The larger weights have to absorb all the impact, which puts more stress on them and your barbell.
However, the cast iron plates are ideal for athletes like powerlifters or strongman competitors. Since they're not covered in rubber, they're not as wide, so you can fit more plates on the barbell sleeves before running out of room.
IFAST Fitness also sells cast iron grip plates, which are good options for those who use machines frequently. The openings make it easier to take the plates on and off a machine or to do exercises like weighted Russian twists. However, like the standard cast iron plates, the grip plates cannot be dropped.
I discuss more differences between bumper and cast iron plates in Bumper Plates vs. Metal Plates vs. Rubber Plates (Pros & Cons).
IFAST Fitness Bumper Plates: Pros and Cons
I've had the IFAST Fitness bumper plates for about six months and used them for powerlifting, CrossFit, and some Olympic weightlifting.
I had a feeling I was going to like these bumper plates when I first received them and saw how well they were packaged. They arrived without any damage, which isn't always guaranteed when you buy heavy, bulky pieces of equipment.
I also appreciated that these bumper plates didn't have a strong odor when I first got them. I was able to start using them right away without having to air them out for a few days first.
Another thing I like is the lipped edge. This isn't groundbreaking since many other bumper plates also have lipped edges. But it is still noteworthy because this makes the plates easier to load and unload from a barbell, remove from a storage rack, or pick up from the floor.
As I mentioned earlier, the bumper plates have a weight tolerance of 1%. Out of curiosity, I weighed a 35lb bumper plate with my scale at home when I first got it. Sure enough, it was exactly 35lbs.
This is especially important for competitive athletes. You want to ensure the weights you're lifting in training are as accurate as possible, so you're fully prepared to lift big weights in competition. Some bumper plates can be off by as much as 3%, and I like that the IFAST Fitness bumper plates' weights are spot on.
If you already have bumper plates from another brand, the IFAST Fitness bumper plates will blend seamlessly with them. I use them with my Rogue Fitness HG 2.0 bumper plates with no issues. Their diameter is exactly the same, so the plates all sit on the floor evenly when I use them together.
One of the only things I don't like about the IFAST Fitness bumper plates is that they get scuffed up easily. I find this to be especially true if you stack them amongst other bumper plates when you store them. It doesn't affect their performance, but it does mean they won't look new for very long.
They are also more expensive than other bumper plates on the market, even some bumper plates from well-known brands like Rogue. But they also come with a one-year warranty, which helps make the price more bearable. I like knowing they'd be covered under the warranty if something happened to them
Pros
Low odor
Come with a one-year warranty
Lipped edges for easy handling
Weight listed matches the actual weight of the plate
Cons
Expensive
Get scuffed up easily
IFAST Fitness Olympic Weightlifting Barbell: Key Features and Benefits
Two main features of the IFAST Fitness bumper plates stick out to me:
Matte finish
Low noise levels
Matte Finish
Some bumper plates I've used in the past have shiny surfaces, which makes them difficult to handle when my hands are sweaty. Others have rough finishes, which makes them easier to hold but don't feel comfortable in the hands when loading or unloading the barbell.
The IFAST Fitness bumper plates have a smooth matte finish that isn't too slick or uncomfortable to hold. I also find that the matte finish is less likely to accumulate moisture when my garage gets humid.
This is important to me because it reduces the amount of frustration I feel when loading and unloading my barbell. It also gives me peace of mind that the plates won't slip from my hands when I'm sweaty, and my hands and forearms are fatigued from grip-heavy workouts.
Low Noise Levels
The other thing I like about the IFAST bumper plates is that they aren't very noisy when I drop my barbell.
When I use them for Olympic lifting or CrossFit workouts with a lot of snatches, cleans, or overhead movements, I always use crash pads, which reduce the noise significantly.
But every time, I'll drop my barbell a little too aggressively at the end of a heavy deadlift set. Or I'll do touch-and-go deadlifts on my garage floor without the crash pads. The bumper plates don't make much noise in either scenario, and my husband says the noise isn't too noticeable from inside the house.
The quietness is an excellent feature for anyone who works out at home and doesn't want to disturb their family members or roommates.
Alternative Bumper Plates
If the IFAST Fitness bumper plates aren't suitable for you, check out some of my favorite alternatives below.
1. Rogue HG 2.0 Bumper Plates
The Rogue Fitness HG 2.0 bumper plates are some of the best bumper plates on the market. I've used them in various CrossFit gyms and had them in my garage gym for several years, so I can attest to how great they are.
In the years I belonged to a CrossFit gym, we never had to replace them. I've also never had any issues with the ones I use at home. Aside from it being visually obvious that they get a lot of use, there are no signs of damage.
These bumper plates are also used at many Crossfit competitions and for the Army Combat Fitness Test, which is a testament to their durability.
Like the IFAST Fitness bumper plates, they aren't IWF-certified. Still, they meet the IWF specifications of having a 450mm diameter. However, they have a slightly smaller width than bumper plates from other brands, so you have room to fit more of them on your barbell when needed.
2. Rep Fitness Competition Bumper Plates (KG)
Competition bumper plates, which have a low bounce and are color-coded to indicate the weight on the bar quickly, are often more expensive than regular bumper plates. But the Rep Fitness competition bumper plates are an excellent blend between quality and affordability.
Competition bumper plates are designed to provide a low bounce, and the ones from Rep Fitness are no different. They have a shore durometer of 92, so they'll bounce a little but won't rebound too high or get too far away from you when dropped.
These competition bumpers are also accurate to within 10 grams of the listed weight, which is in line with competition bumpers from high-end brands like Rogue Fitness and Eleiko.
3. Fringe Sport Mil Spec Bumper Plates
Milspec bumper plates (also called crumb bumper plates or hi-temp bumper plates) are ideal for those who train outside often or need durable plates to withstand frequent usage.
I don't often recommend these plates. They bounce more than regular bumpers, which can cause injuries or damage to other nearby equipment.
However, Fringe Sport has created mil spec plates that offer durability and a low, dead bounce. You can use them indoors on a rubber floor, lifting platform, or outside on concrete, and they won't chip or crack. You can also drop them without having to watch for a high rebound.
The 10lb bumper plates are also some of the only ones you can drop by themselves without bending. Most 10lb bumper plates cannot be dropped when they're on a barbell by themselves because they bend easily, which increases the risk of permanent damage.
But this isn't the case with the Fringe Sport mil-spec bumper plates. Even new lifters who are building up strength can use them and drop them without breaking them.
Things to Consider When Buying Weight Plates
Four things to consider when buying weight plates are:
Budget
Materials/type of training
Compatibility with other equipment
Warranties
1. Budget
Bumper plates and other types of plates vary in price from less than $1 per pound to more than $5 per pound, so deciding how much you're willing to spend before you start shopping is important.
Bumper plates, in general, are more expensive than cast iron plates because of the additional materials and manufacturing processes needed to make them. However, spending the extra money on them is worth it if you want to drop your weights often and minimize damage to your floor.
2. Materials/Type of Training
The weight plate materials you get and the type of training you do go hand in hand. The workouts you use your plates for most often will dictate the materials you look for in your weight plates.
As I mentioned earlier, the rubber covering on bumper plates makes them suitable for Olympic weightlifting (the snatch and clean and jerk) and activities like CrossFit, where you will frequently drop the barbell from overhead.
The rubber offers some rebounding and has shock-absorbing properties. This can help protect your floor from damage and prevent all of the impacts from being absorbed by the barbell.
On the other hand, you cannot drop pure cast iron plates from overhead. They're fine for powerlifting or lifts you'd do inside a power rack. They're also suitable for machine-based exercises and any other workouts where you wouldn't be dropping your barbell from a high height.
Before you decide which weight plates to get, think about what kind of lifts you'll be doing with them so you can get plates that best suit your needs.
There are several other types of plates you may want to consider for your home or commercial gym. I discuss all of them in 15 Types of Weight Plates Explained (Differences, Pros, Cons).
3. Compatibility With Other Equipment
You'll need to note the dimensions for any other equipment you'll use your weight plates to make sure they fit.
Nearly all bumper plates on the market are designed to fit barbells with sleeves that have a 2" diameter. This means they'll fit any Olympic-sized barbell as well as any machine or sled with weight holders that are 2" in diameter.
However, if you have a barbell with only 1" diameter sleeves, any plate with a 2" insert won't fit.
Another thing to consider is whether or not you'll be combining bumper plates with cast iron plates. You can use them together if, for example, you already have cast iron plates and want to add some bumper plates to your arsenal.
However, I don't recommend combining the two if you'll often drop the weight from overhead. Because bumper plates absorb more shock than cast iron plates, they'll have to absorb the impact that the cast iron plates don't. This will put more wear and tear on them and negatively affect their longevity.
4. Warranties
It's unlikely that your weight plates will break if you use them properly (i.e., not dropping a cast iron plate from overhead). But it's still good to look at brands that offer good warranties if you run into issues.
For bumper plates, I've seen warranties range from 90 days to three years, with one year being the most common. Some brands also have different warranties for different weights – for example, 10 or 15lb plates may only have a 90-day warranty, while 25, 35, 45, and 55lbs plates may have a one-year warranty.
If you're concerned about the durability or quality of the plates you want to purchase, look for brands that offer warranties. This way, you can replace them free of charge if something happens to them.
Additional Home Gym Equipment Reviews
Final Thoughts
The IFAST Fitness bumper plates are ideal for anyone who's looking for durable, high-quality bumper plates. They have a low bounce, which means there's a low risk of causing injuries or damaging other nearby equipment. They also aren't very noisy when dropped, so you can use them at home without disturbing your family members or roommates.
---
About The Author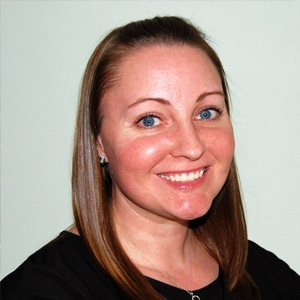 Amanda Dvorak is a freelance writer and powerlifting enthusiast. Amanda played softball for 12 years and discovered her passion for fitness when she was in college. It wasn't until she started CrossFit in 2015 that she became interested in powerlifting and realized how much she loves lifting heavy weights. In addition to powerlifting, Amanda also enjoys running and cycling.