PowerliftingTechnique.com is independent and supported by our readers. We may earn a commission if you buy through the links below. For more, see our disclosures page.
Let's dive straight in. Here is my list of the 8 best leg workout machines:
Leg day gets a bad reputation for a good reason: it's tough! But the right leg machines at the gym can simplify your routine and isolate the leg muscles for more strength and size.
As a strength coach and trainer, I always recommend them for beginner and intermediate lifters. Even my advanced clients use them for a few good reasons. 
Read on to learn about the top leg machines, including the muscles they work and tips from my 14 years in the fitness industry. 
Need ideas to improve your next leg workout? Check out this article about the best compound leg exercises to add to your routine. 
The Best Leg Workout Machines at the Gym 
| Leg Machines | Muscles Worked | Exercises to Do | Pros | Cons |
| --- | --- | --- | --- | --- |
| Leg Press Machine | Quadriceps and Glutes | Leg Press Single Leg Press | Provides well-rounded leg development and strength | Requires a fair amount of space and equipment adjustment |
| Smith Machine | Quadriceps, Hamstrings, and Glutes | Squats Deadlifts Split Squat | Ensures stability and controlled lifts, ideal for beginners | Limited to vertical motion, less functional for athletes |
| Leg Extension Machine | Quadriceps | Leg extension for targeted quadriceps isolation | Effective for building quadriceps strength and definition | Limited exercise variety, doesn't engage other muscles |
| Leg Curl Machine | Hamstrings | Leg curl for hamstring isolation | Strengthens hamstrings essential for running and stability | Focused on a single muscle group, may not suit all users |
| Calf Raise Machine | Gastrocnemius and Soleus | Calf raises for calf muscle strength | Strengthens calves for better athletic performance | Limited exercise range, may not be essential for all |
| Hack Squat Machine | Quadriceps, Hamstrings, and Glutes | Hack squats for quadriceps development | Offers controlled squatting motion with reduced injury risk | Requires specific equipment, not available everywhere. May not mimic natural squatting motion. |
| Seated Leg Press Machine | Quadriceps, Hamstrings, and Glutes | Leg Press Single Leg Press | Provides support for the back and reduces spinal load | Limited to leg press exercises, may not suit all needs |
| Hip Abductor/Adductor | Adductors and Abductors | Hip Abduction or Hip Adduction | Enhances hip stability and improves thigh aesthetics | Limited muscle engagement, not a comprehensive leg workout |
1. Leg Press Machine: Best Overall
The leg press machine, a popular piece of gym equipment, targets and strengthens many leg muscles. It features a 45-degree reclined seat with a platform for your feet and an adjustable weighted sled. 
The leg press benefits either the quadriceps or the glutes, depending on foot placement. Higher foot positioning emphasizes the glutes, while lower positions target the quadriceps.
Tip From A Trainer
I recommend you place your feet at the top of the platform for more glute emphasis (aka buns of steel). For quadriceps, position your feet lower. Foot placement affects the knee and hip joint engagement.

Joseph Lucero, Certified Strength Coach, MS, CSCS
Don't have access to a leg press machine? Check out our article about the best leg press alternatives to help you grow your legs. 
2. Smith Machine: Most Exercise Options
The Smith machine offers a controlled weightlifting environment with its fixed vertical barbell path, making it great for those new to exercises like squats. It ensures stability throughout the movement, targeting the quadriceps, hamstrings, and glutes. 
Besides squats and deadlifts, it's versatile for exercises like split squats, lunges, calf raises, and more.
Tips From A Trainer 
I recommend placing your feet in front of you before you use the Smith machine to do the squat. This helps properly displace resistance on the hip and knee joints for better mechanics and muscular engagement. 
For those building a home gym, the SPART Smith machine is my favorite option on Amazon because it is versatile enough for many exercises and customizations. It's also a great value.
3. Leg Extension Machine: Best for Quads
The leg extension machine is specifically designed to target the quadriceps, the dominant muscle group on the front of the thigh. Equipped with a seat, backrest, and padded ankle lever, it provides resistance through an attached weight stack.
This machine excels in isolating the quadriceps, making it an ideal choice for those focused on strengthening and defining these muscles. Especially for bodybuilders and those seeking enhanced thigh aesthetics, it proves invaluable.
Tips From A Trainer
I recommend training on a leg extension machine that doesn't seem heavy enough and training one leg at a time. That way, you can overload the muscle using a unilateral movement and have to recruit that working limb from start to finish fully.
If you're looking for a budget-friendly leg machine for your home gym, check out the GMWD Leg Extension and Curl Machine. 
4. Leg Curl Machine: Best for Hamstrings
The leg curl machine targets the hamstring muscles at the back of the thigh. It's equipped with a padded bench, a lever, and a resistance system.
The machine primarily benefits the hamstrings, including the biceps femoris, semitendinosus, and semimembranosus. These muscles are vital for running, jumping, and knee stability.
Tips From A Trainer
One way to train hamstrings without doing a ton of volume is to focus on eccentric reps, meaning to slow down the stretching phase of each rep. That way, you hit exhaustion faster and with a lighter weight. In the end, this approach still helps the muscle grow. 
5. Calf Raise Machine: Best for Lower Legs
The calf raise machine is designed to bolster the calf muscles, namely the gastrocnemius and soleus. Comprising a padded platform and resistance system, it's a go-to for many athletes. An interesting fact: the calf muscles are some of the most resilient and can recover quickly compared to other muscles.
The gastrocnemius is the prominent calf muscle, while the soleus sits underneath. These muscles are pivotal for actions like walking, running, and maintaining balance. Building strong calves not only improves athletic prowess but also provides crucial ankle stability.
Tips From A Trainer
The calves respond to high-repetition training. I would recommend, when doing calves, to not do less than 20 reps each working set. You can also train these muscles up to three times each week. 
For my garage gym readers, check out the Soozier Adjustable Seated Calf Raise Machine for a budget-friendly way to get a great calves pump at home.
6. Hack Squat Machine: Best for Mobility Issues
The Hack Squat Machine is specially designed for those with mobility concerns. It features a robust frame with a sliding backrest, complemented by handles for added support. An angled footplate connected to a resistance system aids in the workout.
Primarily targeting the quadriceps at the front of your thighs, it also involves the hamstrings and glutes. Besides muscle building, a standout benefit of this machine is its guided motion, which minimizes injury risks. 
Tips From A Trainer
The hack squat's unique design makes it mainly focus on the quadriceps. To engage more of your glutes, position your feet higher on the board. Adding a pause to each rep, especially at the bottom, can further intensify the workout.
Not sure the difference between the hack squat and leg press? Check out our article about the comparison between the hack squat and leg press to add more knowledge to your next workout session. 
7. Seated Leg Press Machine: Great for Quads
The Seated Leg Press Machine is similar to the more common leg press machine but you'll sit and press horizontally instead of being reclined 45 degrees. It comes with a robust frame, a comfortably padded seat, and a backrest, accompanied by a footplate linked to a resistance system. 
This machine is primarily aimed at building the quadriceps, with secondary engagement of the hamstrings and glutes. Its design offers significant spinal support, making it a choice machine for those needing additional stability or with mobility constraints.
Tips From A Trainer
To better balance your program, try to do single-leg "unilateral" movements to ensure the working limb is fully recruited. Sometimes, with both feet on the footboard, we depend on working one limb over the other. Try to do 2-3 working sets each leg day to help build your strength on both legs. 
8. Hip Abductor and Adductor Machine: Best for Hips
The hip abductor and adductor machines are specialized gym equipment aimed at honing the muscles of the inner and outer thighs. Commonly seen in fitness centers, they are split into two distinct units. 
The hip abductor focuses on the outer thigh muscles, pulling the legs away from the body, while the hip adductor targets the inner thigh muscles, drawing the legs inward. 
Regular use can bolster hip stability, refine thigh appearance, and augment overall lower body might.
Tips From A Trainer
When using the abductor and adductor machines, always prioritize form over weight. A slower, controlled movement can be more effective than rushing through reps. Over time, you'll notice improved hip stability and more toned thighs.
Don't have access to leg machines? Check out this article about the top leg exercises to do with dumbbells to make your next lower-body workout complete!
Benefits of Using Leg Workout Machines in the Gym 
Leg workout machines offer numerous advantages, making them valuable to your fitness routine. Some of the advantages of leg machines are:
Safety
Maximized Muscle Contractions
Limited Coordination Needed
Safety
Machines provide stability and support, reducing the risk of injury, especially for beginners or those recovering from injuries.
Maximized Muscle Contractions
Machines often allow for more muscle isolation, enabling you to target specific muscles more effectively.
Coordination Not Required
Unlike free-weight exercises, leg machines do not demand intricate coordination, making them accessible to a wider range of fitness levels.
By incorporating gym equipment for legs, you can overcome the apprehension associated with leg day, maximize the benefits of leg workouts, and ultimately achieve stronger, more powerful legs. Whether you're a beginner or a seasoned gym-goer, these machines provide a pathway to sculpt lower body strength and overall fitness.
Fan of the hack squat but don't have access to it? Check out this article about the best alternatives to the hack squat to improve your next workout. 
Muscles Used from Leg Workout Machines
Effective leg workouts target a range of muscles, each playing a distinct role in movement and stability. The key muscles engaged during a lower body workout machine include:
Quadriceps
Hamstrings
Glutes
Calves
Quadriceps
Responsible for extending the knee and straightening the leg, the quadriceps are heavily engaged in exercises like squats and leg presses. Strengthening the quadriceps enhances knee stability and overall leg power.
Hamstrings
The hamstrings are responsible for flexing the knee and extending the hip. Exercises like leg curls and Romanian deadlifts help develop strong hamstrings, essential for athletic performance and preventing knee injuries.
Glutes
The glutes are the largest muscles in the body and play a vital role in hip extension and thigh abduction. Squats, lunges, and hip thrusts effectively target glutes, enhance lower body strength, and improve posture.
Calves
The calf muscles facilitate ankle flexion and extension, particularly the gastrocnemius and soleus. Calf raises and seated calf raises help strengthen these muscles, improving balance and aesthetics.
Understanding the functions of these muscle groups is essential for designing effective leg workouts that promote strength, stability, and overall lower body development.
Looking to grow those glute muscles? Check out our article on the best gym machines for glutes to add to your programming!
Final Thoughts
Leg day, often daunting, is an essential part of fitness. It contributes to balanced strength and overall performance. Many opt for leg workout machines to simplify leg day, streamlining their routines.
These machines isolate leg muscles effectively, maintain a tidy gym environment, and improve workout efficiency. Engaging various muscles like quadriceps, hamstrings, glutes, and calves is key for a comprehensive leg workout.
In a well-equipped gym, machines like the leg press, Smith machine, leg extension, leg curl, calf raise, hack squat, seated leg press, and hip abductor/adductor target specific leg muscles. They offer safety, muscle engagement, and accessibility, saving time and effort.
Incorporating leg machines helps conquer leg day challenges, maximize benefits, and attain stronger legs. Regardless of your fitness level, these machines support leg strength and symmetry, making leg day a more manageable and rewarding part of your fitness journey.
FAQ
Are leg machines better than squats?
If you want to get stronger, squatting with free weight provides a stimulus with multiple benefits. If you want to get bigger and maximize muscular contractions, a machine for leg workouts might work better.
Do leg machines build muscle?
Yes, leg machines build muscles. Depending on the machine, you could build more muscle depending on the action of the movement and what that exercise recruits the most.
Do leg machines make you stronger?
Leg machines can make you stronger. Leg machines that provide compound movement are the ones that would make you the strongest, such as a leg press or hack squat.
Sources:
https://asphaltgreen.org/blog/the-beginners-guide-to-the-leg-extension-and-hamstring-curl-machines
About The Author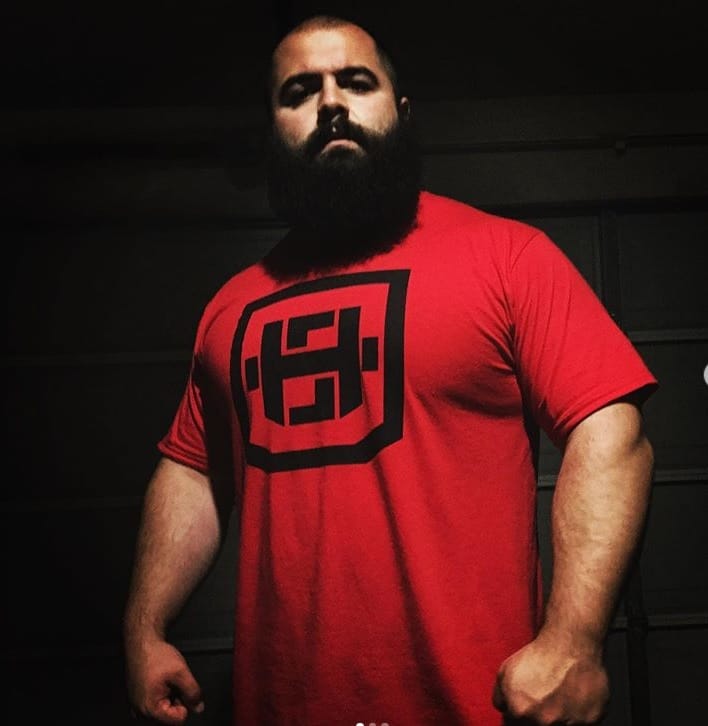 Joseph Lucero is a Strength Coach and Author and owns Harvesting Strength LLC. He's CSCS Certified, and when he's not helping clients get stronger, he writes about strength and conditioning to help readers. You can connect with him on LinkedIn and Instagram.