Creatine does expire, but it can exceed the shelf life of what is indicated on the package. So, instead of throwing away "expired" creatine you bought months ago, keep reading as we continue to break down the facts and keep you from wasting away money well spent!
So, how long does creatine last? Research shows that creatine monohydrate, the typical form of this supplement, can maintain its structure for about 3-4 years, even when it is stored at higher room temperatures. Expiration dates on the best creatine brands range from 13.5 to 31.5 months on iHerb.
As a strength coach, I have used creatine regularly and answered questions from clients about how to best use it.
In this article, I will discuss how long creatine lasts, does creatine go bad, and what happens if you take expired creatine. 
How Long Does Creatine Last?
Typically, creatine's "shelf life" is around 2-3 years. "Shelf life" is the expression used to indicate how long a product can stay on the shelves before it expires.
I found the range of expiration dates on products, or the "shelf life" of top creatine brands, ranges from 13.5 months to 31.5 months.
Here are the expiration dates for top creatine brands:
Note: I found these expiration dates on iHerb, which lists expiration dates on their creatine, unlike other online retailers. These dates also change regularly.
Recent studies also show that in addition to those 2-3 years of shelf life, creatine can still be used 1-2 years after it's "expired" as long as it has been stored at a dry room temperature. It could even be stored in hot temperatures, surpassing its normal expiration.
But you do need to avoid moisture, which can make creatine clump and also lower the time before your creatine goes off.
Powdered Creatine Lasts Longer
The form of creatine that lasts the longest is powdered form. Creatine in the liquid or capsule form will degrade faster.
The reason is that when creatine is in the presence of water, it turns into creatinine, which is a normal waste product that builds up in your blood from using your muscles. That means it could disrupt the integrity of this supplement, and it won't be as effective.
What about the two types of creatine? Creatine monohydrate and creatine hydrochloride (HCL) are slightly different, and I'll share how they affect the expiration date below.
Have you heard about creatine making you dehydrated? If not, check out this article talking about hydration levels and how much water to drink with creatine supplementation.
How Do You Know If Creatine Is Bad?
Creatine is a stable compound, and when stored properly, it has a long shelf life. However, creatine may degrade over time or under specific conditions, and you can recognize signs that it has gone bad.
Here are the top three ways to tell if creatine has deteriorated:
Change of Color: Creatine should come in a powdery white texture. If you start to notice a change in color, your creatine could have gone bad.
Unusual Odor or Taste: Fresh creatine is odorless and tasteless. Any strange smells or tastes indicate potential degradation or contamination.
Loss of Effectiveness: If you experience a sudden drop in performance benefits while using creatine, it may no longer be as effective, possibly due to degradation or impurities. This might be one of the hardest signs to detect, but if your performance is lacking, perhaps consider the idea your creatine has gone bad.
Not sure if you take creatine every day? Check out this article about if you should take creatine on rest days especially.
Is Clumpy Creatine Bad?
As mentioned earlier, creatine can get clumpy in the presence of moisture. This might make your creatine look bad, but doesn't mean it's expired.
Based on my expertise with performance training, clumpy creatine is just a physical change of its structure due to the presence of water. If you have clumpy creatine but can get it to dissolve in water, it could still be useful as a source of supplementation for your workout.
The only problem with clumpy protein might be that due to the presence of oxygen and its physical structure changing, it could be less potent than it would be in its truest form.
What if I want to lose weight? Should I still take creatine? Check out this article about whether you should take creatine if you are on a cut and trying to change your body composition.
Is Expired Creatine Safe?
Expired creatine that hasn't changed color, has no odor, and tastes the same is probably fine.
In a study that evaluated 122 drug products, the data supports the assertion that if properly stored, many drug products can be extended past the expiration date. This indicates that creatine could technically expire but still be used since it can surpass its original shelf life.
I would never ingest creatine that had changed color, had a weird smell, or tasted funny. I also wouldn't recommend it to clients. However, the only likely outcome would be that the creatine no longer works.

Joseph Lucero, MS, CSCS, Strength Coach with 14 years experience
How Does Creatine Work?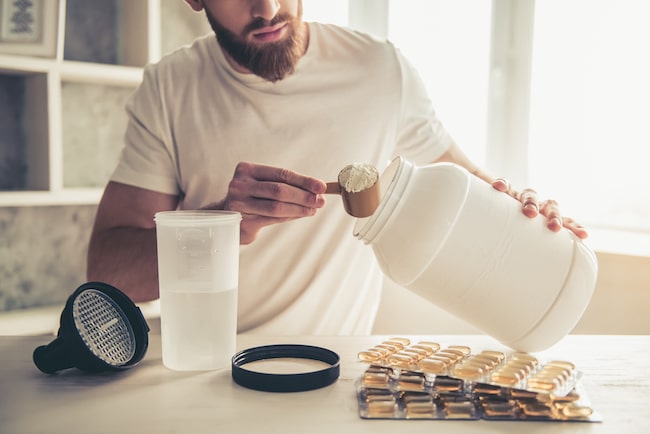 Creatine is a stable compound, which is the reason it can last for years after the expiration date. Knowing how creatine works can help you better figure out if your creatine is good.
Creatine is a compound that occurs naturally in our body. Technically, this form of creatine is called "creatine phosphate" or "phosphocreatine," a compound used to create movement without oxygen.
Within a 10-second window, creatine phosphate binds with other molecules in our body to help muscles "attach" to create movement.
You can only move if your body has enough creatine kinase to aids in creating muscular contractions for movement.
The idea of using creatine supplementation is if our body has a threshold of naturally occurring creatine. Adding more creatine to the body would help you perform more muscular contractions to aid your development in building size and strength.
And through endless research, it is proven that creatine supplementation can do this.
Creatine supplementation can only work, though, if the product is in good form. If your creatine is expired and not in its best condition, it could be hard for you to ingest it for it to take effect.
It's important to know if your creatine is expired because ineffective use of creatine could be detrimental to performance. Plus, there are many benefits to creatine and its affect on your ability. Creatine supplementation can help with:
Increased muscular endurance for better workouts. By supplementing with creatine, you can increase the amount of creatine phosphate stored in your muscles, allowing for more rapid sources of energy to occur in the muscle for better and prolonged contractions.
Enhanced muscle recovery by increasing the water content within muscle cells may contribute to improved hydration and cell volumization. The better your muscles recover, the more you can train them for better performance.
Creatine supplementation can promote muscle hypertrophy (growth) and increased strength. The additional energy provided by creatine allows you to perform more reps or lift heavier weights during resistance training, leading to greater muscle stimulation and growth over time.
This, plus many other benefits, makes creatine a unique supplement for human performance. Knowing the effects of creatine, how long it can last, if it expires, and how to detect if it is bad are key components of your current workout regimen that can help you take your training to another level.
Wondering how long it takes creatine to digest? Check out this post about how long it takes creatine to work and what it can do for your next training session!
FAQ
How long is creatine safe for?
Creatine should last 3 to 5 years. The average shelf life of creatine is currently between 2-3 years. However, studies have shown that creatine can surpass this shelf life by another 1-2 years under the right conditions.
How do you know if creatine is good quality?
The look and consistency of creatine is what indicates its quality. Creatine needs to be soluble, so being in a powdery and delicate condition without discoloration makes it good quality.
What are the red flags of creatine?
Red flags of creatine could be clumpiness, odor, and change of color. Clumpiness could be due to moisture, but an odor or change of color could stem from creatine's expiration.
About The Author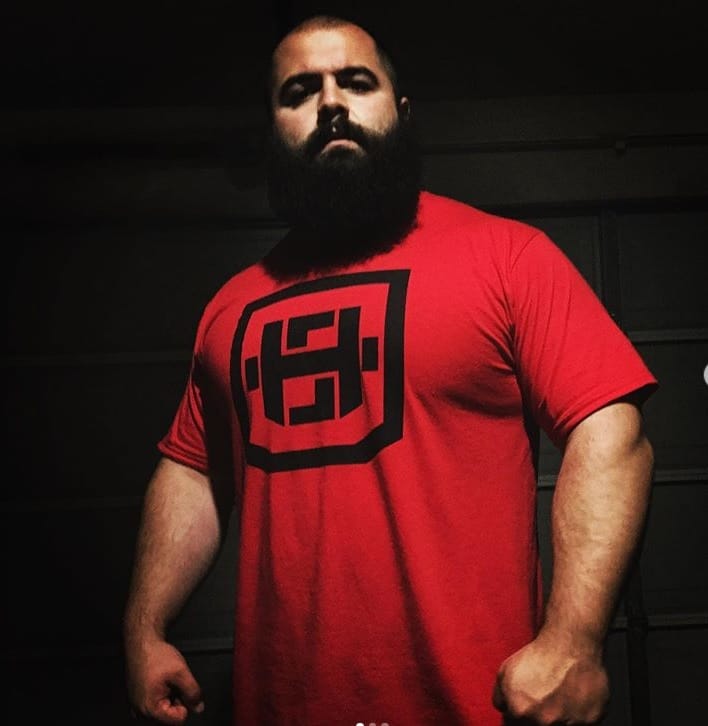 Joseph Lucero is a Strength Coach and Author and owns Harvesting Strength LLC. He's CSCS Certified, and when he's not helping clients get stronger, he writes about strength and conditioning to help readers. You can connect with him on LinkedIn and Instagram.