PowerliftingTechnique.com is independent and supported by our readers. We may earn a commission if you buy through the links below. For more, see our disclosures page.
The number of brands making home gym equipment has increased significantly over the past few years. This makes it difficult to figure out which brands are worth the money and which ones you should eliminate from your research when you're creating a home gym.
The 20 best home fitness equipment brands are:
Peloton
Tonal
Lululemon Studio
Tempo
JaxJox
Spud Inc.
Animalhouse Fitness
Manduka
Hydrow
NordicTrack
Bowflex
Rogue Fitness
Rep Fitness
Titan Fitness
Eleiko
PowerBlock
FightCamp
Fitbit
Assault Fitness
TRX
In this article, I'll discuss the pros and cons of each of these brands and who they're best suited for. By the end, you'll be able to decide which brands will work best for you so you can build your ideal home gym.
Before you delve into the home fitness equipment brands, check out the home gym floor plans our architect created. They can help you figure out how much equipment you can fit into the space you have available.
Why You Should Trust PowerliftingTechnique
Our team includes powerlifting coaches, trainers, and athletes with decades of professional and educational experience.
We have experience using each of these brands and often recommend them to clients.
20 Best Home Fitness Equipment Brands
1. Peloton
Peloton was the first brand to offer a solution for people who wanted a studio-style spin class experience from the comfort of their own homes. It's still most known for its bike and virtual spin classes, which you can take live or on-demand.
The brand also has a treadmill on which you can take walking or running classes, and have even come out with a rower.
Peloton is considered a leader in the home fitness equipment space, especially regarding spin bikes. Other brands, such as Echelon, offer similar products at a more affordable price, though they don't offer as much variety in their content as Peloton.
Peloton Benefits
Peloton offers various classes, from spin and running to strength and HIIT (high-intensity interval training). There are also yoga and meditation classes and outdoor classes if you want to walk or run outdoors, as well as structured programs that can help you get accustomed to riding the bike or help you run your first 5k or marathon.
If you need a tangible goal to help you stay motivated, Peloton offers badges for setting new PRs and hitting certain milestones, such as your 100th ride. You can also sign up for challenges to work out a certain number of minutes or ride several miles each month.
If you thrive on competition, there's a virtual leaderboard that you can follow to see how you stack up to others who have taken the same class.
As well, there is a huge selection of music to choose from, including pop, hip hop, country, rock, and decade-specific music.
And with classes ranging from 5 to 90 minutes, you can fit in a workout no matter how much time you have available in your schedule. There are also beginner classes, low-impact classes, recovery rides, and more challenging "hill" or "climb" rides, which enable you to work out regardless of your experience level or how fatigued you are.
Jen Lopez (not that one) of Beauty and the Bench Press agrees with my assessment of Peloton, saying:
"The ability to work out in my home at any time I choose along with so much content to choose from in different time increments makes getting in a workout so much easier! There is a community aspect that really brings people together even in the comfort of your own home. Also having the ability to take live or on-demand classes is amazing!"

Jen Lopez
Peloton Drawbacks
The biggest drawback of Peloton is the price. Depending on which piece of equipment you get, it can cost a couple thousand dollars just for the unit itself. On top of that, you have to pay a monthly subscription.
However, you can save money if you just get a Peloton subscription and do the classes on a non-Peloton bike or treadmill.
Who Is Peloton For?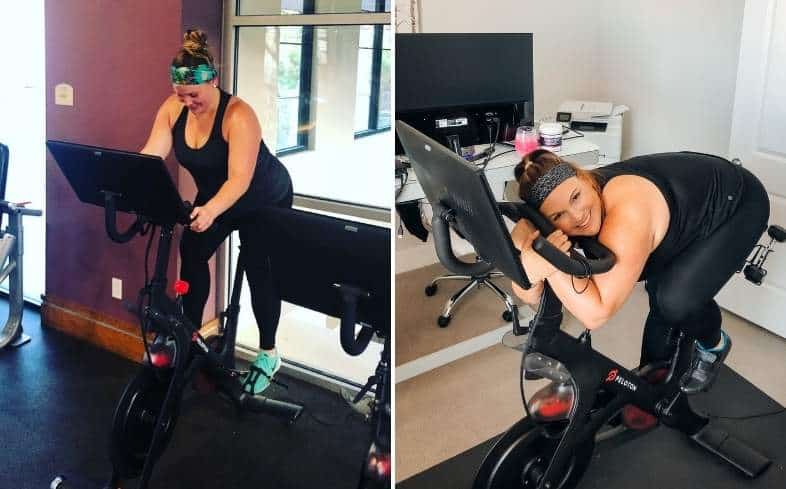 Peloton is for anyone who wants to get effective workouts at home but doesn't want to spend hours doing so. It's primarily geared towards people who enjoy cardio by way of cycling or running, but anyone who enjoys HIIT, yoga, and meditation will also enjoy a Peloton subscription.
And because there's a wide range of classes from beginner to advanced, Peloton is a brand that suits individuals of any experience level.
Interested in adding a bike to your home gym but don't need all the fancy bells and whistles of a Peloton? Check out the IFAST Fitness Magnetic Bike.
2. Tonal
Tonal is an interactive strength training system that uses electromagnetics to create resistance. It's like a small, wall-mounted cable machine, and you can use handles, a straight bar, or a rope attachment to perform a variety of upper and lower body exercises.
Tonal is often confused with the Mirror, but as I'll discuss below, they're very different from one another.
Tonal Benefits
Tonal takes up very little space. There's no need for a squat rack or large storage racks for free weights. As long as you have free wall space and some room for a bench, if you choose, you can install it in any room of your home.
Tonal is also very intuitive and will automatically adjust the weights based on your previous workout history and how well you're doing within a workout. It also keeps track of all your workouts. This ensures that you're challenging yourself each time you work out, and you don't have to remember how much weight you lifted in your previous workout.
Tonal offers a wide range of on-demand classes from about 15 to 40 minutes, and it has beginner, intermediate, and advanced classes.
Tonal Drawbacks
Tonal is quite pricey. You can finance it to have smaller monthly payments, but you'll still have to pay thousands of dollars for the unit, plus installation and monthly membership.
Even though Tonal has on-screen personal trainers to take you through your workout, there are no live class options.
Tonal's technology also includes a camera, which can be a privacy concern for some people. It also seems unnecessary since no instructor monitors your form in real-time. But Tonal is considering offering live classes in the future, which would make the camera more worthwhile.
Who Is Tonal For?
Tonal is for anyone who wants to strength train at home but doesn't have room for a squat rack, cable machine, or other bulky pieces of equipment. It's also a great option for anyone who wants to get stronger but isn't interested in barbell training.
The Mirror is a wall-mounted fitness device owned by premium workout apparel brand Lululemon. It streams live and on-demand classes, including yoga, boxing, cardio dance, boot camp, and meditation. As the name suggests, the Mirror enables you to watch yourself on the reflective screen so you can keep an eye on your form.
Unlike Tonal, the Mirror doesn't have attached weights, though you can use bands, dumbbells, or ankle weights (either from Mirror or any other brand) to make your workouts more challenging.
Other brands like Echelon and Tempo offer similar products, but the Mirror is often considered superior due to its motivating instructors and wider selection of content.
Mirror Benefits
Like other wall-mounted fitness units, the Mirror doesn't take up a lot of space. There are thousands of on-demand classes to choose from and new live classes every day. You can choose workouts from any instructor and take classes that are 15, 30, 45, or 60 minutes long.
Although the Mirror is expensive, it's more affordable than some other brands like Tonal. A Mirror subscription also enables you to take classes through a mobile app to keep up with your workouts whenever you're traveling.
If you used to belong to a gym and missed the social aspect, you can join the Mirror Facebook community to connect with other users and share tips and advice.
Mirror Drawbacks
The Mirror offers classes that are focused mostly on cardio. While you can use weights or bands to make them more challenging, it's not exactly the same as strength training for hypertrophy (muscle building).
This can be a drawback for anyone who's looking to change their body composition by building more muscle.
Who Is The Mirror For?
The Mirror is ideal for anyone who enjoys fitness classes but can't attend a gym to take in-person classes.
Because of its huge selection of classes, it's also an excellent option for people who easily get bored with fitness.
4. Tempo
Tempo is an interactive fitness system that enables you to do strength training workouts with small barbell, kettlebells, or dumbbells.
You can get the Tempo Studio, a full system that combines a stereo, monitor, and weight storage all in one unit, or Tempo Move, which includes the storage cabinet and weights only. With Tempo Move, you can stream classes on whatever device you want.
Tempo's biggest competitors are Tonal and Mirror, but as you'll see, neither one is quite the same as Tempo.
Tempo Benefits
Tempo makes it easy for you to strength train at home without needing to make space for a squat rack and multiple sets of dumbbells. And if you're new to lifting weights, the Tempo technology will provide instant feedback on your form so you can correct your technique in real-time.
It also has an extensive workout library, including options for cardio, core, HIIT, low impact, and even prenatal classes.
Tempo Drawbacks
While the price of Tempo is definitely a con, you can save a lot of money by getting Tempo Move instead of Tempo Studio.
A minor drawback is that the sensor is known not to count reps accurately, which can make tracking your progress difficult.
And while you don't need room to place a squat rack and barbell, you do need room to do exercises like lunges with a barbell on your back, which can be tough to find if you live in a small apartment or work out in a tiny room.
Who Is Tempo For?
Tempo is for anyone who's not interested in bodybuilding or powerlifting but wants to get stronger and build some muscle. Since you'll get real-time feedback on your form, it's also good for people who are new to lifting weights.
5. JaxJox
JaxJox is similar to Tempo in that it offers an interactive way to strength train without needing a squat rack. It comes with dumbbells and a kettlebell that are integrated with smart technology to keep track of your reps, sets, heart rate, and more.
JaxJox Benefits
The biggest benefit of JaxJox is that it helps you save space. You can get weights up to 50lbs (for the dumbbells) or 42lbs (for the kettlebell) with just one pair or one unit.
As well, the weights on the JaxJox kettlebell and dumbbells are easy to adjust with just the push of a button.
JaxJox Drawbacks
As with many interactive fitness systems, JaxJox is expensive. And the company currently only offers one model, so you don't have the option to choose a lower-priced version instead.
The highest weights on both the dumbbells and the kettlebell may also not be heavy enough for some people.
Who Is JaxJox For?
Because it comes with lighter weights, JaxJox is ideal for beginners interested in strength training. It's also a good option for anyone who doesn't have room for multiple kettlebells or sets of dumbbells.
6. Spud Inc.
Spud Inc. makes cable pulley systems to attach to a power rack. This enables you to perform various cable exercises, such as lat pulldowns, cable rows, and tricep pushdowns, at home without needing to make room for a bulky cable machine. There's even a belt squat attachment that's compatible with most heavy-duty power racks.
Spud Inc. also makes lifting straps, speed/agility straps (such as straps that you can wear like a harness and use to pull weight plates behind you or ones that you can attach parachutes to for running workouts), and straps that you can use for Strongman/Strongwoman training.
Other brands like Titan Fitness and Rep Fitness make cable systems that are compatible with their power racks only, so I like that Spud Inc.'s products are more universal.
Spud Inc. Benefits
My favorite thing about Spud, and its cable pulley solutions in particular, is how much versatility it offers home gym owners who don't have a lot of space. There are so many different attachments you can choose from, so you're no longer limited to doing barbell and dumbbell exercises at home.
I also like that the pulley systems have a weight capacity of 550lbs. Other similar at-home cable solutions have weight capacities that are nearly half that, so it's nice to see that Spud Inc.'s systems can handle some serious weight.
Spud Inc. Drawbacks
The pulley systems aren't the best to use with a squat rack. Ideally, you'd want to secure them to a sturdy support beam on top of a power rack rather than your barbell for greater stability. This is a drawback for anyone who only has room for a squat rack in their home gym.
Who Is Spud Inc. For?
Spud Inc. is for anyone with a power rack at home and wants to do cable exercises without a cable machine.
Because of its wide range of products, Spud Inc. items are also suitable for track and field athletes, Strongman/Strongwoman competitors, powerlifters, and Olympic weightlifters.
Learn more about the differences between a squat rack and a power rack.
7. Animalhouse Fitness
Animalhouse Fitness is a small brand, but it makes a product that I think is pretty clever: MonkeyFeet.
MonkeyFeet is an attachment that you can clip onto your feet and secure a dumbbell to so you can do exercises like leg extensions, hamstring curls, and glute kickbacks without a cable machine.
There aren't many MonkeyFeet competitors, though there are ways you can do movements like leg extensions at home, such as by resting a dumbbell across your feet or holding one head of a dumbbell between your feet. However, MonkeyFeet offers peace of mind by ensuring the dumbbell stays in place.
Animalhouse Fitness Benefits
The benefit of using a product like MonkeyFeet is that you don't need room for a cable machine. As well, if you don't have a squat rack to attach a pulley system to, you can still do lower body isolation exercises that are hard to emulate with dumbbells and a barbell.
Animalhouse Fitness Drawbacks
MonkeyFeet can cause some irritation on the ankles or backs of your feet, especially if you're using a heavy dumbbell.
As well, they have a weight limit of 160lbs, which is likely sufficient for most individuals but can be too limiting for others.
Who Is Animalhouse Fitness For?
Animalhouse Fitness is for anyone who doesn't have room for a cable machine at home but is looking for ways to isolate the glutes, hamstrings, and quads.
8. Manduka
Manduka is a yoga brand that makes mats, straps, blocks, yoga mat carriers, and apparel. Its products are made with responsibly-sourced materials, and the company is committed to minimizing environmental waste.
For example, some of its mats are made from biodegradable, natural tree rubber, and its blocks are made from recycled EVA, a flexible, plastic-like material.
One of Manduka's biggest competitors is Gaiam, which is also a well-established brand in the yoga industry. Gaiam's products are cheaper, but some are known to have issues with durability.
Manduka Benefits
Aside from its commitment to sustainability, Manduka is known for its durable, high-quality products. Its mats, in particular, are more cushioned than other brands, making yoga easier for people who frequently experience joint pain.
Pilates and yoga instructor Ivory Howard, MPH agrees that Manduka's products stand out against other brands:
"Exercise mats are widely available but the Manduka ProLite mat is a fan-favorite for good reasons including superior quality, high performance, lifetime guarantee and environmentally friendly. They are far better than other exercise mats on the market. You can use these mats when you're wet and sweaty. They continue to perform well year after year and are backed by a generous guarantee. Manduka also offers double-wide or extra long mats to support everyone's workouts."

Ivory Howard
Manduka Drawbacks
Manduka's biggest drawback is the price of its products. However, you are paying extra for sustainable materials, and the mats in particular are known for their durability. You likely won't have to replace them frequently.
Who Is Manduka For?
Manduka is primarily for people who teach and practice yoga. However, Manduka is ideal for advanced yogis because of the higher price point.
As well, due to the mats' durability, anyone who does bodyweight or HIIT workouts with light weights can use Manduka mats.
9. Hydrow
Hydrow is the Peloton equivalent of rowing. It's an interactive rower that offers live and on-demand classes led by former competitive rowers, including some who competed in the Olympics.
Not many other brands do exactly what Hydrow does, but Echelon is one of them. However, one noticeably lacking feature in Echelon's rower is an interactive screen, meaning you'd have to watch rowing classes on your phone or tablet.
Hydrow Benefits
Instead of teaching classes in a studio, instructors take their boats out on the water, and the constant change of scenery keeps your workouts fun and interesting. There's an on-screen leaderboard and a large Hydrow Facebook community to help keep you motivated.
Hydrow is also committed to giving back. For every 25 days you row, Hydrow donates to Water.org, a non-profit organization whose mission is to bring clean water and sanitation practices to the developing world.
Hydrow Drawbacks
Like some other interactive fitness brands, Hydrow is expensive. You must pay for the rower, shipping and delivery costs, and a monthly subscription. However, you can save money by just paying for the digital app and taking classes on another rowing machine.
Even though Hydrow has an extensive workout library, there isn't a huge variety of content. It also offers yoga and strength classes, but it's not like Peloton, which offers boot camp, running, walking, and meditation classes in addition to its signature spin classes.
Another drawback is the space required for a Hydrow rower. It's 86" long, so you need a lot of room for it. You can store it upright, but you need to purchase a separate storage kit and have wall space to install a clip that attaches to a strap on the unit.
Who Is Hydrow For?
Hydrow is for former rowers or athletes who want to use rowing as part of their cardio routine. Because rowing is a low-impact activity, Hydrow is also good for anyone who's rehabbing an injury or can't do activities like running.
CrossFitters can use hydrow since many CrossFit workouts include rowing. But if you're only planning on using it for that purpose, you'd be better off getting a Concept 2 rower that's cheaper and better calibrated to the types of workouts you'd need it for (such as rowing for a set number of calories or a set distance).
10. NordicTrack
You've likely heard of NordicTrack since the company's products are sold in many sporting goods stores. It sells standard pieces of equipment like treadmills, bikes, and ellipticals, but it also sells rowers, adjustable dumbbells, and an interactive strength-training studio system called the Vault.
In addition, NordicTrack offers the iFit app, which provides many workouts you can do with or without NordicTrack equipment.
NordicTrack has several competitors, including Bowflex, Echelon, Peloton, and Hydrow.
NordicTrack Benefits
Many of NordicTrack's items cost in the thousands, but you can find some products that are only a few hundred bucks depending on which model you buy. This means that NordicTrack suits a variety of different budgets.
While you have to pay for a separate monthly subscription to iFit, it is significantly cheaper than a monthly subscription to Peloton, Tonal, or the Mirror (at least if you're paying for a subscription and buying equipment from each brand).
The iFit app is also a great feature for people who enjoy some competition and like looking at data. It features a leaderboard, a community forum, and workout history to track your progress over time.
NordicTrack Drawbacks
When compared with products like Peloton, NordicTrack does a better job of offering more scenic options that can help make time pass by more quickly. However, NordicTrack's instructor-led classes aren't quite as engaging as Peloton's.
Who Is NordicTrack For?
NordicTrack products suit a variety of individuals with varying fitness goals. While they're best suited for people who enjoy cardio workouts and prefer working out indoors or taking instructor-led classes, it's also a good brand for people who want to do light strength training at home.
11. Bowflex
You've likely heard of Bowflex since the company has been making home gym equipment for decades. It started with the Bowflex 2000X, a total gym solution, and has since expanded to treadmills, adjustable dumbbells and kettlebells, bikes, ellipticals, and more.
On a large scale, one of Bowflex's biggest competitors is NordicTrack. But it also has some product-specific competition in brands like PowerBlock, which is known for its adjustable dumbbells.
Bowflex Benefits
Bowflex offers a wide range of equipment that suits a variety of workouts, whether you prefer running, cycling, strength training, or circuit training.
Its products also span a large price range, so you can find a piece of equipment that fits your budget, whether you have thousands or a couple hundred dollars to spend.
Additionally, Bowflex has an app called JRNY that you can use with or without a Bowflex product. While other home gym equipment brands also have their own apps, Bowflex offers an impressive 1-year free trial to its app.
Bowflex Drawbacks
The biggest drawback of Bowflex products, particularly the ones that utilize the JRNY app, is that there are no live classes. This can be a huge negative for people who need the accountability of scheduling a live class to stick to their routines.
Who Is Bowflex For?
Bowflex is ideal for anyone who enjoys traditional forms of cardio, such as cycling or running but is interested in looking for different ways to switch up their workouts.
Because the JRNY app offers many classes, its products are great for people who don't want to create their own workouts or follow random workouts from the internet.
12. Rogue Fitness
If you've ever stepped foot inside a powerlifting, weightlifting, Strongman/Strongwoman, or CrossFit gym, you've likely heard of Rogue Fitness. The brand is well-known amongst strength athletes for its exceptional quality. It's also the official equipment supplier of the CrossFit Games and hosts its own CrossFit competition every year.
Amongst home gym owners, Rogue is considered a top-tier brand. Brands like Fringe Sport are pretty comparable, but Fringe Sport doesn't offer as wide a selection of equipment as Rogue does.
Rogue Fitness Benefits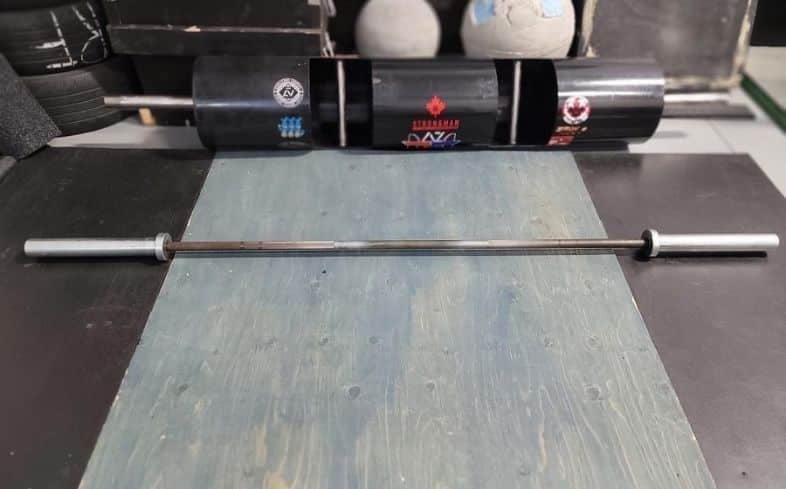 Nearly all of Rogue's equipment is manufactured in Columbus, OH, and the steel that's used for products like squat racks and barbells is sourced from the US and Canada.
Rogue also has barbells that are approved for competition by the International Powerlifting Federation (IPF) and the International Weightlifting Federation (IWF).
In addition, the customer service team at Rogue is quite good. I've had to contact them a few times over the years, and sometimes it's obvious that they're just trying to sell more of their products to me, but they've always been friendly and quick to respond.
Rogue also offers extensive warranties (lifetime, in some cases) on almost all of its products.
Rogue Fitness Drawbacks
There aren't many bad things to say about Rogue other than the price of its products. The fact that they're made in the US means you'll have to pay more than if you bought equipment that's made overseas.
Some customers have had issues with receiving defective parts or items not being properly packaged when shipped, but those complaints are rare.
Who Is Rogue Fitness For?
Rogue Fitness is for home gym owners who don't mind paying extra for equipment that's made in the US.
I'd recommend it primarily for intermediate and advanced lifters. But even if you're a beginner and you think you'll be lifting for the long term, I'd go with Rogue over other brands because you likely won't ever have to replace your equipment as you get further into your career.
If you're looking for some Rogue products to add to your home gym, check out the Bella Barbell, the Pyrros Barbell, and the Rogue Sandbag.
13. Rep Fitness
Rep Fitness was founded in 2012 by two brothers who saw a need for high-quality but affordable home gym equipment. It offers nearly every piece of equipment you can think of, from squat racks to barbells to kettlebells.
Regarding other brands that sell gym equipment on a budget, Rep Fitness's main competitor is Titan Fitness, though I'd consider Rep Fitness a step above Titan.
Rep Fitness Benefits
Rep Fitness's equipment is generally pretty affordable. Some things aren't that much cheaper than similar products you'd find at Rogue, but there are other items that you can save hundreds of dollars on without sacrificing quality too much.
Rep Fitness also has excellent customer service. I have a few pieces of equipment from the brand, and whenever I've had a question about something, I've received a thorough response within a short time frame.
Rep Fitness Drawbacks
A lot of Rep Fitness's products are made in China. This is what makes them affordable, but it is a drawback if you'd rather support companies who manufacture their products in the US.
Who Is Rep Fitness For?
Rep Fitness equipment is good for powerlifters, weightlifters, and CrossFitters who train at home and can't afford equipment from more expensive brands like Rogue.
Though I'd recommend Rep Fitness primarily for beginner and intermediate athletes, it does offer some heavy-duty barbells and squat racks that are well-suited for advanced athletes.
Two of my favorite items for Rep Fitness are the AB-3100 Bench, the 3-in-1 Soft Plyo Box, and the Rep Fitness Sandbag.
14. Titan Fitness
Titan Fitness is a budget fitness equipment supplier that caters mostly to home gym owners. It doesn't live up to Rogue in terms of quality, but it's plenty sufficient for individuals who only work out at home for an hour or two a few days per week.
As I mentioned above, I consider Rep Fitness a close competitor of Titan, but I also believe Rep is a level above Titan. I have equipment from both brands, and while I've never had issues with either one, my Rep Fitness pieces seem to be held to a higher construction standard.
Titan Benefits
The biggest appeal of Titan is the price of its equipment. Its barbells, squat racks, plates, benches, and other equipment can be hundreds of dollars less than other brands. Titan also runs frequent sales, and if you're lucky, you can get free shipping on your purchase.
Another big reason why many home gym owners choose Titan — and its squat racks in particular — is that it also offers space-efficient solutions. For example, it has power racks that are just 72" high, while Rogue's shortest power rack is 90".
Titan Drawbacks
Titan is another brand that makes all of its equipment in China, which makes its products look even cheaper than they already are. Its equipment, particularly its squat racks, is known to not look the prettiest. The welds aren't very smooth, and the edges are cut in a jagged manner.
Many users also complain about holes not lining up properly and the pieces being difficult to assemble.
As well, Titan's customer service can be hit or miss. I've heard of people having to wait days to get a reply to an email, and even then the Titan staff isn't very helpful. I've also heard of people receiving the wrong parts with their orders and having to wait weeks to receive the correct pieces.
Who Is Titan Fitness For?
Titan Fitness is for home gym owners who don't have a large budget and don't mind getting equipment that's lower quality in exchange for saving a few bucks.
It's also a good brand for people who don't have a lot of space. You can find squat racks that fit under low ceilings and have compatible attachments that enable you to add more variety to your training without having to add more machines.
However, I don't recommend Titan for competitive athletes who train at home since the quality of its equipment can be below par. If you're an elite athlete who trains for several hours daily, you're better off going with another brand.
15. Eleiko
Eleiko is a supplier of premium fitness equipment. The brand caters to weightlifters and powerlifters, and most (if not all) of its products are certified by the IPF, IWF, and WPPO (World Para Powerlifting).
In terms of equipment made for home gym use that's also strong enough to use in commercial gyms and competitions, Rogue comes close, but not even Rogue can match Eleiko's quality. Uesaka is another weightlifting-specific brand that's similar to Eleiko, but its price point puts it outside the range for home gym owners who only lift casually.
Eleiko Benefits
Eleiko equipment is built to last. Even if you lift weights for a couple of hours a day, multiple days per week, you can expect Eleiko equipment to withstand the abuse you'll endure.
Eleiko also has high resale value. If you splurge and decide that the equipment isn't for you, you can sell it and likely make back almost all of what you originally paid for it.
Eleiko Drawbacks
The biggest downside to Eleiko is the price of its equipment. Most of its barbells cost in the triple digits; even its "budget" barbells are several hundred dollars. Shipping costs can also be expensive depending on where you live.
Who Is Eleiko For?
I recommend Eleiko for competitive weightlifters and powerlifters who train at home.
While you won't find equipment of its caliber from many other brands, it's not really worth it if you're more of a casual lifter.
However, Daniel Richter, a certified personal trainer, powerlifter, and the CEO of StrengthLog, offers a different take:
"I recommend Eleiko equipment for the passionate weightlifter or powerlifter that really wants to treat him or herself to top gear. If you're going to use it for many years anyway, and the reseller value is high, why not splurge on something you love?"

Daniel Richter
If you're looking for more budget-friendly barbells, check out my favorite inexpensive barbells that are still high quality.
16. PowerBlock
PowerBlock is a brand that makes adjustable dumbbells. The company has been around for some time and now has multiple models of dumbbells that can be adjusted from 5 to 50lbs. Certain models can be adjusted up to 90lbs with expansion kits.
PowerBlock uses a pin lock mechanism with its dumbbells. Other brands like Bowflex also make adjustable dumbbells, though they're adjusted by turning a dial. The pin lock functionality is relatively unique to PowerBlock.
PowerBlock Benefits
PowerBlock gives you access to multiple sets of weights in just one pair of dumbbells, saving a lot of space in a small home gym.
I also like that PowerBlock dumbbells are easy to adjust by simply switching the pin to the next level and/or inserting or removing 2.5lb adder weights.
PowerBlock Drawbacks
The biggest drawback of PowerBlock dumbbells is that they are quite cumbersome, especially at heavier weights.
Additionally, they only go up to 90lbs, which may be too light for some people.
They're also not very versatile. They work fine for regular strength training, but I dislike using them for CrossFit workouts. It's doable, but their clunkiness makes them difficult for movements like dumbbell cleans and snatches.
Who Is PowerBlock For?
PowerBlock is for anyone with a small home gym without enough space for a full dumbbell rack to store multiple pairs of dumbbells.
Curious about the differences between adjustable dumbbells and other types of dumbbells? I wrote an extensive guide on all of the different types of dumbbells.
17. FightCamp
FightCamp is the boxing or kickboxing equivalent of Peloton. It features a technology-enabled punching bag so you can do sparring workouts that are streamed from your TV, tablet, or mobile device. Like Peloton, it also requires a monthly subscription.
Another brand called Liteboxer also sells connected technology specifically for boxing workouts but doesn't sell punching bags like FightCamp. Instead, it offers wall-mounted and floor-based units with targets that you have to punch during your workouts.
FightCamp Benefits
Compared to other home fitness brands like Peloton and Tonal, FightCamp is more affordable (though it's still definitely pricey). It also offers a fun, unique type of workout that excites you to exercise if you're bored with your current routine.
It has an extensive workout library, so you can find classes to fit various time domains from 5 to 60 minutes.
FightCamp Drawbacks
The FightCamp punching bag system takes up a lot of space — it's 5'7" tall and has a 24" base diameter — so you'll need to make sure you have room to fit one in your gym space.
The punching bag size could also be a hindrance if you only have room to work out in your living room or another common area and don't want a huge punching bag to be the room's focus.
FightCamp also recently released an Android version of its app after previously only being available on iOS. The Android app is still buggy and only available on a limited number of Android devices as of the time of this writing.
Who Is FightCamp For?
FightCamp is for anyone looking for a unique way to work out from the comfort of their own homes or anyone interested in boxing or kickboxing but who doesn't want to learn either sport in a crowded gym.
18. Fitbit
I'd be remiss if I didn't include wearable technology on this list. While it's not equipment per se, it can help you get in shape without a gym membership by doing something as simple as walking around your neighborhood.
Wearable technology like Fitbit has been popular for years, making it easy for wearers to see how many steps per day they get. They've advanced quite a bit since they first hit the market and now also track health metrics like sleep quality, blood oxygen levels, menstrual cycles, and resting heart rates.
Other brands like Garmin, Apple, and Samsung make their own smartwatches/health trackers, though Fitbit is still very much a leader in the wearable technology market. Whoop is another competitor that's especially popular amongst CrossFitters, though it doesn't function as a smartwatch like Fitbit does.
Fitbit Benefits
One of the biggest benefits of Fitbit is that it can motivate you to be more active. There are notifications to remind you to get up and walk around every hour, and being able to set a goal for how many steps you want to get per day can offer a sense of motivation.
Another great thing about Fitbit is that all you need is a watch and the Fitbit mobile app. You don't have to pay for bulky and expensive equipment, other than perhaps a good pair of training shoes. The Fitbit app's premium version even has workouts you can do at home.
Fitbit Drawbacks
In my experience, Fitbit watches aren't built for longevity. I had one a few years ago that only lasted about a year and a half, and my husband has been through three different ones in the past 4-5 years. Many of my friends who have Fitbit watches have had similar experiences.
I also had issues with not tracking steps consistently or being overly sensitive and thinking I was exercising when doing something mundane like washing dishes.
As well, the calorie counts on Fitbit (as well as most wearable technology) are notoriously inaccurate. They shouldn't be used to measure how many calories you burn daily.
Who Is Fitbit For?
Fitbit is for nearly everyone. Most people can benefit from increasing their step counts to offset the effects of sedentary lifestyles currently prevalent in our culture. And even if you work out for an hour or two a day, watches like Fitbits can encourage you to remain active outside of your workout periods.
19. Assault Fitness
Assault Fitness is a brand that many athletes love to hate. It makes the Assault AirBike, a fan bike whose resistance increases the harder you work. The Assault AirBike also requires using your upper body with handlebars that operate similarly to the handlebars on an elliptical.
Assault Fitness also makes the AssaultRunner, a treadmill that's powered manually instead of by a motorized belt.
Regarding the Assault AirBike, Assault Fitness's biggest competition is Rogue, which makes a similar product called the Echo Bike. Brands like Woodway, True Form, and Technogym make manual treadmills that are similar to the AssaultRunner.
Assault Fitness Benefits
Assault Fitness products are built like tanks. They're common pieces of equipment in CrossFit gyms, so you can rest assured that if they can handle being used in a commercial gym, they'll last for a long time in a home gym.
The bike and the treadmill give you a unique training stimulus that you can't find on standard exercise bikes or treadmills. They're not pieces of equipment that you can just zone out on, so they train your mental toughness just as much as they train your physical toughness.
Assault Fitness Drawbacks
While the Assault AirBike is relatively affordable regardless of which model you choose, an AssaultRunner will set you back at least a couple of thousand dollars. It also requires a bit of a learning curve since running on it isn't the same as running on a regular treadmill.
Who Is Assault Fitness For?
I'd recommend Assault Fitness primarily for CrossFitters who work out at home. However, anyone who's looking for a challenge beyond what you can find on a regular treadmill or exercise bike will benefit from an AirBike or AssaultRunner.
The AssaultRunner, in particular, is also best suited to individuals who have larger home gyms and don't mind spending much money on a premium product.
20. TRX
Resistance bands are excellent tools for people who don't have a lot of room for gym equipment at home or who are rehabbing injuries and can't lift heavy. They're also great for warming up and activating the smaller muscle groups of the body before a workout.
One company that sells an excellent line of resistance bands is TRX. However, the company is best known for its suspension trainers — straps that can be attached to a fixed point so you can use your body weight to perform various exercises.
TRX Benefits
TRX products can be used virtually anywhere and are great for travel. Even if you don't have a good place at home to work out, you can take them to a park and secure them to a sturdy pole or tree.
Incorporating TRX training into your routine can help you build stability and balance, which are often neglected with barbell training.
TRX Drawbacks
TRX systems are expensive, and in many cases, you can buy a good squat rack or barbell for almost the same price.
And while TRX training is definitely better than nothing, you won't be able to build a significant amount of muscle mass if it's your only form of exercise. There are also only a limited number of ways you can train the lower body with a TRX system, as it's primarily geared toward upper-body training.
Who Is TRX Training For?
TRX is for anyone with a very small workout space, who wants to add more stability work into their training, or who cannot lift heavy weights.
If you're looking for a more affordable suspension trainer system, check out my favorite TRX alternatives.
---
About The Author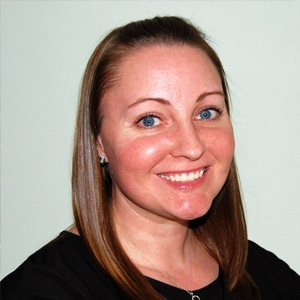 Amanda is a writer and editor in the fitness and nutrition industries. Growing up in a family that loved sports, she learned the importance of staying active from a young age. She started CrossFit in 2015, which led to her interest in powerlifting and weightlifting. She's passionate about helping women overcome their fear of lifting weights and teaching them how to fuel their bodies properly. When she's not training in her garage gym or working, you can find her drinking coffee, walking her dog, or indulging in one too many pieces of chocolate.