A trap bar is an often underrated and underutilized piece of gym equipment. It can make deadlifts easier and safer to perform. It can also help you add variety to your workouts by enabling you to do exercises like farmer's carries with ease.
But as with all gym equipment, not every trap bar is the same. So how do you know which one is right for you?
To help you narrow down your list, I've compiled the 11 best trap bars on the market:
Why You Should Trust Us
Our team of powerlifters and coaches have decades of experience training, competing, and helping other powerlifters succeed at the highest levels. We use trap bars regularly for our own workouts and for training our athletes, so we know what makes a trap barbell stand out from the rest.
How We Reviewed the Trap Bars on This List
To come up with this list, we combined hours of research with our experience using various trap bars in our home and commercial gyms. We evaluated the overall quality of each trap bar, the brands' customer service, and how applicable the trap bars are for various use cases.
We also included trap bars at varying price points to help you find a high-quality product regardless of your budget.
Featured Products
11 Best Trap Bars
Rating: 4.8/5
Pros
Extra long 16" sleeves
Manufactured in the US
Knurling is neither too aggressive nor too passive
Rackable
Cons
Takes up a lot of space
Expensive
Black finish may chip over time
The Rogue Fitness TB-2 Trap bar is my pick for the best trap bar because of its high-quality craftsmanship, extra long 16" sleeves, dual handles, and an excellent warranty. It's also rackable, so you can use it for exercises like bench presses or overhead presses.
This Olympic trap bar is expensive, but you'll never have to replace it. It's made from sturdy 1.5" square steel tubing and finished with a black powder coating. The finish helps prevent rust, but it can chip over time, especially when coming into contact with the metal inserts on your plates.
The knurling on the handles is just right – not too passive, but not too aggressive. It allows you to maintain a good grip without tearing your hands too badly.
I also like that the 16" sleeves offer plenty of room for multiple plates. Many other trap bars only have 10" sleeves, limiting the number of plates you can fit on the bar. A shorter sleeve length is especially problematic if you use bumper plates. With the TB-2, you can use iron or bumper plates with ease.
This trap bar is almost 90" long, so it's not ideal for small home gyms. But because it's rackable, you can store it on your squat rack, and it won't be in the way when you're not using it. However, you'll still need to ensure you have adequate floor space to use it.
Wondering what the difference is between a trap bar deadlift and a front squat? Check out Trap Bar Deadlift vs Front Squat: Differences, Pros, Cons.
Rating: 4.6/5
Pros
Knurling on both sets of handles
Reasonable price
Shorter in length than other options, making it ideal for small gyms
Ample room between the top and bottom handles
Five-year warranty
Cons
500 lb weight capacity may be too low for some lifters
The REP Fitness trap bar is an excellent option because both sets of handles are knurled, which you won't find in all dual-handle trap bars. There are almost 5 inches of space between the top and bottom handles, so you can wrap your hands around the top ones without your fingers hitting the bottom ones.
Like the Rogue TB-2 trap bar, it has 16" sleeves. But the REP Fitness trap bar is more than 17" shorter overall, so it's a better choice for those with limited space. It's also more affordable.
I also like that the sleeves aren't ribbed because it makes loading and unloading the plates easier.
Rating: 3.8/5
Pros
Affordable price
Sits higher than other trap bars, making it easier to load plates
Versatile and can also be used for shrugs and farmer's walks
Made from sturdy 11-gauge steel
Cons
Handles have no knurling
One-year warranty (not bad, but not great, either)
If you're concerned that loading your trap barbell will take longer than your workout, the Titan Fitness Rickshaw is an excellent choice.
It's not exactly a hex bar because it's not hexagon-shaped. When loaded with plates, it's also slightly higher than most trap bars would be.
But these features make it easier to load weight, making it a good option if you don't want to waste precious time trying to load and unload a regular trap bar.
Another benefit of a rickshaw over a regular trap bar is that if you do weighted carries, the back of the bar sits closer to your body. This helps you feel more balanced.
A notable drawback is that the handles have no knurling. While this is good for preventing calluses or tears on your hands, getting a good grip is harder, especially when lifting heavy weights. I recommend using lifting straps with this rickshaw to help with your grip.
Trap bars and regular barbells aren't the only bars you can use for deadlifts. Learn more about the different deadlift bars and how they can improve your performance.
Rating: 3.7/5
Pros
Compact design
Rubber feet on the bottom to protect floors
Comes in multiple colors
Very affordable
Cons
Shorter sleeves can't fit as many plates
No knurling on the handles
Only has a 30-day warranty
The CAP Barbell Olympic Trap Bar is affordable and only has a 500 lb weight capacity, but it also has a compact design that makes it the best hex bar for small home gyms. It's only 51" long with a 12.5" depth. It also has rubber feet on the bottom to protect your floor from damage.
However, the sleeves are only 9.5". If you use bumper plates, you won't be able to fit more than two 45 lb plates on them. There's also little space between the handles and where the plates sit. When using bumper plates, your hands may rub against them.
Like the Titan Fitness rickshaw, the CAP Barbell trap bar doesn't have knurled handles. You'll likely want to use straps for a better grip when lifting heavy weights.
Another thing to keep in mind is that this bar requires assembly. Putting it together is easy, though, and all the screws you need come with it.
Rating: 4/5
Pros
Four handles with varying diameters
Rubber feet protect floors
Long 10.25" sleeves
Cons
Knurling is very aggressive
Only has a 500 lb weight capacity
Has to be assembled
The Valor Fitness OB-HEX Trap Bar comes with rotating handles of varying diameters. If you want to improve your grip strength without using fat grips, this lifting trap bar gives you that ability.
You can also choose a model with changing sleeves that can fit either 1" or 2" inserts or another model that enables you to adjust the handles' position. These options make this brand a good one to consider if you don't have Olympic-sized plates or prefer a more custom handle position.
My favorite thing about this trap bar is its long 10.25" sleeves because you can fit multiple bumper plates on it. There's also several inches of space between the handles and where the plates sit so that you won't bump your hands against the plates.
Like the CAP Barbell trap bar, the Valor Fitness trap bar requires assembly. The finishes on some parts aren't smooth, so you may want to wear gloves to protect your hands when putting it together.
Rating: 4.5/5
Pros
Built-in deadlift jacks
Open design offers more versatility
Black oxide coating for rust protection
Cons
On the more expensive side
Most regular barbells have rotating sleeves to allow the plates to spin and prevent unnecessary force from being transferred to your joints. However, not all trap bars have rotating sleeves.
The Bells of Steel open trap bar/hex bar 3.0 stands out in that regard. It's one of the only trap bars on the market with rotating sleeves to help make lifting more comfortable and safer for your joints. I also like that this trap bar has built-in deadlift jacks to make loading and unloading plates easier.
The 9.5" sleeves are shorter than some other options. However, the collar is thinner, so you can fit more plates on the bar. Bells of Steel claims you can fit seven 45 lb iron plates on each sleeve.
This trap bar also features an open design, so you can do exercises like farmer's carries or walking lunges without hitting your legs on the bar.
Rating: 4.3/5
Pros
Chrome finish for rust protection
Dual handles
Smaller diameter handles than other trap bars make it ideal for people with small hands
Cons
When buying a trap bar for a commercial gym, durability is important because of how frequently gym members will use the bar. It's also important for home gym users who train in non-temperature-controlled garages. Humidity and other moisture can cause rust and affect the bar's performance over time.
Fringe Sport offers one of the best hex bars that's ideal for both scenarios. Its hex trap bar is finished with chrome, which is excellent for rust protection. Its construction quality is also comparable to Rogue's TB-2 trap bar, and the Fringe Sport trap bar is another bar you'll never have to replace.
I also like that this weight lifting trap bar has 25 mm diameter handles, compared to many other trap bars whose handles are 28 mm in diameter or larger. The smaller diameter makes this bar a good option for lifters with small hands.
Rating: 3.9/5
Pros
Handles fold down for easy storage
800 lb weight capacity
Affordable price
Cons
Often, buying cheaper products means you have to sacrifice quality or performance. That's not the case with the GYMAX Olympic Hex Bar. It offers a good balance between affordability and quality with a reasonable price, rust-resistant chrome finish, and 800 lb weight capacity.
This hex weight lifting trap bar is also unique in that it has a foldable design. The top handles collapse until they're parallel to the rest of the bar. You can store the bar under a storage rack or piece of furniture or hang it on the wall without worrying about the handles jutting out.
While both sets of handles are knurled, the knurling is passive. You may want to use lifting straps or chalk to get a better grip on this bar.
Rating: 4.4/5
Pros
750 lb weight capacity
Excellent customer service
Medium knurling for a secure but comfortable grip
Cons
Inside diameter may be too small for large or tall lifters
If you don't think you'll need dual handles, the Synergee Hex Barbell is the best flat trap bar on the market. It's available in a black phosphate or chrome finish, but I recommend the chrome. The black phosphate may chip with heavy use.
This trap bar has a 750 lb weight capacity, one of the highest on this list. This is more than enough for most lifters. The knurling isn't too aggressive, so you can lift without straps and not worry about your hands slipping or tearing too badly.
Synergee also has excellent customer service. If your bar ever becomes unusable, you can contact the company and get a free replacement.
The sleeves are just under 10", so using multiple 45 lb bumper plates may be challenging. Also, the inside diameter of this bar is just over 23", compared to 25" or more on many other trap bars. It may not be enough room for taller or heavier lifters to lift comfortably.
Pros
Made in the US
Swappable handles with varying grip diameters
1,500 lb weight capacity
Extra long 17" allow you to load multiple 45 lb bumper plates
Built-in deadlift jack
Rackable
Cons
For the ultimate open trap bar, you can't go wrong with the Kabuki Trap Bar HD. It comes at a premium price, but many trap bar reviews praise it for its versatility and customization.
For example, you can choose between three different handle bracket widths (23", 25", or 27") based on how far apart you want the handles. Smaller lifters or those with short arms may prefer the 23" bracket width. Larger lifters or those with long arms may prefer the 27" bracket width.
It's also rackable, increasing your storage options and the number of lifts you can do with this bar.
This trap bar has 17" sleeves, the longest of the bars on this list. It's a great option for anyone who uses bumper plates. With a 1,500 lb weight capacity, it's also ideal for powerlifters, Strongman/Strongwoman competitors, or individuals who can lift heavier than the weight capacities of the other bars in this review.
The only major drawback is the price. This trap bar comes with a premium price tag. However, it's a "buy once, cry once" purchase. You'll likely never have to replace it. And if something happens to it due to a manufacturer defect, you're covered with a lifetime warranty.
Rating: 4/5
Pros
Suitable for lifters of any experience level
Dual handles with knurling on both
Can be stored or used inside a squat rack or power cage
Cons
32 mm handle diameter may be too big for lifters with small hands
Distance between handles is not very long
If you want a trap bar that you can store or use inside your squat rack, the Titan Fitness Rackable Hex Bar is an excellent option. It's made with sturdy 1.5" steel tubing and has an 800 lb weight capacity, so lifters of any experience level can use it.
It has medium knurling, which most people should find tolerable. However, the handles are 32 mm in diameter, and lifters with smaller hands may have difficulty holding the handles for long.
There is also only 22" between each handle. If you have long arms or you're a bigger lifter, you may prefer another trap bar with more distance between the handles.
Buying Guide: What To Look for in a Trap Bar
Price
As with any big purchase, budget is one of the first things to consider. Traps bars can be less than $100 or more than $700, which is a large range!
Cheaper bars have lower weight capacities and are made of lower-quality steel. They may only last for a short time, or you may outgrow them quickly as you get stronger.
For these reasons, I recommend saving your money until you can afford a high-quality trap bar. This way, you don't have to purchase a second trap bar in the future and potentially pay for shipping twice, which can also be expensive. You also don't have to go through the hassle of trying to resell your original bar.
Warranty
I always advise shoppers to consider a brand's warranties when investing in expensive gym equipment. A good warranty on a trap bar is at least one year, though some higher-quality ones come with warranties of up to five years. Some brands, like Rogue, even offer lifetime warranties.
It's also important to understand what the warranty entails. Don't expect to throw your trap bar around your gym and expect the brand to replace it for free. Manufacturers will void the warranty if you misuse the bar or store it improperly.
Space and Storage
Unlike a regular barbell, a trap bar isn't just a straight bar. The hexagonal shape makes a trap bar large and cumbersome to store.
You can put it on one end and store it vertically against a wall, but it can fall over if someone accidentally hits it. You can leave it on the floor, but someone can trip over it. I've heard of people buying wall-mounted storage hooks, but you need to ensure you have empty wall space and sturdy walls that can support the weight.
Even if you get a rackable trap bar that you can store on your squat rack, you may need to buy extra J hooks if you also store your regular barbell on your rack. You can also use any barbell holder (like the vertical 5 bar holder from Titan Fitness), but it's an extra expense if you don't already have one.
Storing a trap bar requires creativity, adequate space, and/or potentially another big purchase. Take all of this into consideration when shopping for one.
Weight Capacity
Trap bars' weight capacities range from 500 lbs to 1,500 lbs. However, brands will sometimes say their trap bars can hold 500 lbs when they can really only hold 350 or 400 lbs.
Many people find that they can lift more weight with trap bar deadlifts than with conventional or sumo deadlifts. Err on the side of caution when evaluating the weight capacity of a trap bar. Look for one that can support your current strength levels and grow with you as you get stronger.
Knurling
Strangely, some trap bars don't have knurling on the handles. Without knurling, holding onto the bar is more difficult when the weight gets heavy and your hands are sweaty.
If you're concerned about not being able to hold onto the bar, look for a trap bar with knurled handles. If the trap bar you're considering meets all your other criteria but doesn't have knurled handles, invest in chalk and a pair of lifting straps to help with your grip.
Handle Diameter
Like regular barbells, trap bars' handles come in different diameters. Consider a trap bar with smaller-diameter handles, like 25 mm, if you have small hands or a weak grip. If you have large hands or a strong grip, look for trap bars with handles at least 28 mm in diameter.
Inside Diameter
Depending on your body size, you may want to look for a trap bar with a smaller or larger inside diameter.
For example, if you're a taller or heavier lifter, you'll benefit from a trap bar with a larger inside diameter. You'll have more room to get into the proper deadlift position without your legs hitting the sides of the bar.
Distance Between Handles
The distance between handles is important to consider because it will determine how close your arms will be to you and how comfortable you'll be when lifting.
For example, if you have a broad build and long arms, and you buy a trap bar with only 23" between the handles, your arms may be too close to your legs for you to lift efficiently.
Finish
A trap bar's finish will determine its durability, especially if you'll store it in an environment with no temperature control.
Bare steel bars will rust quickly if stored in a humid environment or exposed to moisture from rain or snow. But a bar coated with a finish like black oxide or chrome will be more resistant to rust.
Single vs. Dual Handles
Most trap bars have either one or two handles. On dual-handled bars, one set of handles sits higher than the other, reducing the range of motion for trap bar deadlifts. This is beneficial for those with injuries or mobility limitations.
Dual-handled trap bars tend to be more expensive, though. If you don't think you'll need the higher handles, save your money and opt for a single-handled bar instead. You'll still get all of the benefits of lifting with a trap bar, which I'll discuss below.
Benefits of Lifting With a Trap Bar
There are many benefits of trap bar deadlifts, but I've listed a few of the most significant ones below.
Can Help Beginners Learn Deadlift Mechanics
A deadlift is much more than bending over to pick up a loaded barbell. It requires the correct starting position, optimal hand and foot placement, and a tight core throughout the execution. Beginners may struggle to learn the right deadlift technique, especially if they don't have ideal proportions for deadlifting.
On the other hand, it's easier to maintain a neutral spine with the weight at your sides in trap bar deadlifts, and the raised handles mean you don't have to bend over as much to grab the bar.
For these reasons, trap bar deadlifts are easier for beginners to learn.
Less Pressure on the Spine During Deadlifts
With a conventional deadlift, your torso has to be more parallel to the floor, and the weight is in front of you. But with a trap bar deadlift, your torso is more upright, and the weight is closer to your center of gravity since you stand inside the bar.
The positioning of a trap bar deadlift means less pressure on the spine. This makes the trap bar deadlift a better deadlift variation for people with lower back issues. It's also good for those who want to add more deadlift training to their routines without overworking their lower backs.
Less Tendency To Hyperextend Your Back
It's common for powerlifters to lean back at the top of the deadlift to ensure they lock out the lift in powerlifting meets. But this is unnecessary, especially for people who lift for general strength purposes since it can lead to lower back injuries.
Trap bar deadlifts remove that temptation because the weight is at your side, and you don't have to pull the bar up your thighs. This removes the counterbalance effect of the weight being in front of you.
Less Taxing On Your Grip
In a regular deadlift, the barbell tends to roll in your hands. Many lifters use a mixed grip for their deadlifts to prevent this from happening. However, a mixed grip can lead to imbalances between your right and left arms and, in extreme cases, cause bicep tears.
The trap bar deadlift removes those concerns. Your hands are at your sides in a neutral grip (palms facing in), making your grip more secure and significantly reducing the chances of the bar slipping from your hands.
Has More Carryover to Other Sports
The trap bar deadlift develops more power than traditional deadlifts. It is a versatile lift that powerlifters, Olympic weightlifters, and athletes in nearly any sport should add to their training.
Doesn't Require as Much Mobility
Because your torso is more upright and your hands start in a higher position in the trap bar deadlift, you don't need as much mobility to execute it. You don't have to bend over as much as you would in a conventional deadlift or rely on your hips to keep your stance wide and toes pointed out like in a sumo deadlift.
Therefore, the trap bar deadlift is ideal for those with limited mobility because of an injury or poor body proportions for deadlifting.
How To Care For a Trap Bar
Caring for a trap bar is similar to caring for a regular barbell. Things you should do to improve the longevity of your trap bar include:
Using a nylon or brass brush to remove sweat and chalk from it after every use
Wiping it with a microfiber cloth and 3-in-1 oil if it becomes dirty (or if you have a trap bar with rotating sleeves and the sleeves stop spinning as smoothly)
Not leaving it in areas with a lot of moisture (which can cause rust on certain materials like bare steel)
Storing it on your rack (if you have a rackable trap bar), in a barbell holder, or on strong wall-mounted hooks
Closed vs. Open Trap Bar: Which Is Better?
Trap bars are either designed to be fully enclosed or have an opening in the front. Open trap bars are more versatile because it's easier to walk with them for exercises like farmer's carries. You can even use an open trap bar for exercises like Bulgarian split squats if you don't want to do them with dumbbells or a barbell on your back.
The best open trap bars are also rackable. You can store them on your squat rack when not in use or use them to get a different stimulus from specific exercises. For example, you can use a rackable trap bar for neutral-grip bench presses.
However, open trap bars are more expensive than closed trap bars. While it may seem like they would be cheaper because they have less material, many open trap bars have built-in deadlift jacks. This feature drives up the price.
Frequently Asked Questions
What Is a Trap Bar Good For?
A trap bar is good for performing deadlifts if you have a lower back injury or mobility limitations that make regular deadlifts difficult. It can help beginners learn how to deadlift properly. It is also good for shrugs. If you have an open trap bar, you can use it for exercises like farmer's carries or Bulgarian split squats.
Are Trap Bars Worth It?
Trap bars are worth it if you want to add variety to your training or have an injury and can't do regular deadlifts. If buying a barbell for the first time, I'd opt for a regular barbell. But a trap bar is an excellent addition to any gym for those who are looking for specialty equipment to spice up their training.
What Is the Difference Between a Trap Bar and a Hex Bar?
A trap bar and a hex bar are the same. The terms "trap bar" and "hex bar" can be used interchangeably to describe any bar with an enclosed hexagonal shape in the center.
Why Is a Trap Bar Called a Trap Bar?
Some people believe a trap bar got its name because it was created to do the shrug exercise, which works the trapezius muscles in the upper back. However, the more commonly accepted explanation for the name is that the middle enclosed part of the bar can represent a trapezoid.
Should I Buy a Trap Bar or a Conventional Barbell?
If you only have the space or budget for one barbell, buy a conventional barbell. It's more versatile because you can use it in a rack for squats and bench presses. If you have the extra room or a large budget, I recommend buying both so you can use both bars for various strength training exercises.
Final Verdict: What Is the Best Trap Bar?
The best trap bar is the Rogue Fitness TB-2 trap bar. It's made in the US, has dual handles with medium knurling for a stable grip, has 16" sleeves for maximum plate loading, and is rackable.
However, the TB-2 trap bar is large and takes up a lot of space. If you're looking for a smaller trap bar, consider the REP Fitness Hex Bar. Like the TB-2, it has 16" sleeves, but it's 17 inches shorter overall. It also has a more reasonable price point if you're on a tight budget.
---
About The Author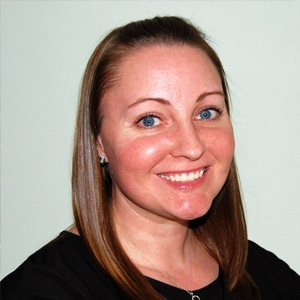 Amanda is a writer and editor in the fitness and nutrition industries. Growing up in a family that loved sports, she learned the importance of staying active from a young age. She started CrossFit in 2015, which led to her interest in powerlifting and weightlifting. She's passionate about helping women overcome their fear of lifting weights and teaching them how to fuel their bodies properly. When she's not training in her garage gym or working, you can find her drinking coffee, walking her dog, or indulging in one too many pieces of chocolate.