My experience in powerlifting, both as a lifter and as a coach, has shown me that powerlifting meets are some of the most welcoming, encouraging sporting events you could be a part of. Most lifters are there to compete against themselves – their previous records – and not each other, and the whole room cheers for you with each attempt.
But as welcoming as that environment is, you want to do everything you can to prepare for that meet so you can have a successful, safe, and memorable day on the platform.
So what are the key steps to preparing for a powerlifting competition?
Having competed in nine meets over the last five years personally, and coaching/handling lifters in just as many, I've come up with 14 key steps you should follow in preparing for your first powerlifting meet:
Commit to a meet
Commit to a weight class
Follow a training program for 12 weeks prior to meet day
Train both strength and technique
Know the rules
Practice lifts with commands
Pick your opening attempts
Be flexible in your expectations
Have a coach or handler for meet day
Get the right equipment and clothing
Know the weigh-ins schedule
Plan your food
Plan your warm-ups
Relax and execute your plan!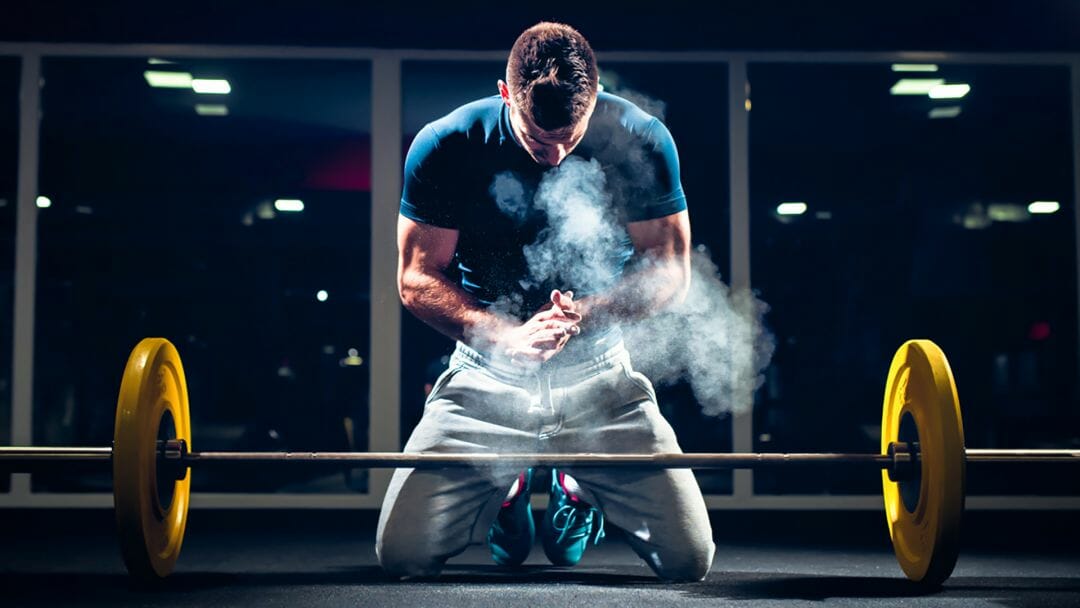 Want to get advice on programming, technique, or competing? Speak with one of our coaches.
14 Steps for Preparing for Your First Powerlifting Meet
1. Commit to a Meet
A goal without a plan is just a wish or a dream. The first thing you can do is register for a meet and commit to a day! Having that date on your calendar gives you a tangible deadline to work toward with your training and preparation.
Hop on Google, browse social media, or check out the calendar for a powerlifting federation like USA Powerlifting (USAPL) to find local powerlifting meets for beginners. You can also follow PowerliftingWatch.com for upcoming meets.
In some places, a meet may be a few hours from you. In other places, it may be a few blocks away.
I've had the pleasure of competing locally and traveling for meets. In both situations, I registered and committed to these meets early so I could train and prepare for the unique circumstances of each.
All your preparation comes into focus when you commit to a set date.
If you're not sure where to look for a meet, check out our step-by-step guide on how to find powerlifting meets.
2. Commit to a Weight Class
This one should be really easy, but over the years, I've been continuously surprised by the number of first-time lifters thinking they need to cut weight to get into a lower weight class. I promise, you don't want to do this for your first meet.
I don't care what your favorite Instagram powerlifter did to cut weight before they set three world records. You are not them, and you aren't setting world records in your first meet.
Commit to the weight class you fall into with your current eating and training habits. The name of the game is reducing variables and uncertainty for yourself on meet day, and your weight class should not be on your mind at all this time around.
For you, weigh-ins should have zero possibility of surprise. You will simply show up to get officially weighed in, and you'll know beforehand exactly what class you'll be in. You don't have to spend a second thinking about it.

Commit to this weight class at the beginning of your training so you can focus on getting stronger and improving your technique over your powerlifting meet prep cycle.
3. Follow a Training Program for 12 Weeks Prior To Meet Day
When you pick a meet date, pick one at least 12 weeks out, so you have plenty of time to do a full training block to prepare for the meet. You may run into intermediate or advanced lifters preparing for a meet on an accelerated schedule, but you don't want to rush things for your first competition.
I'll share a more detailed sample program below, but for now, you simply need to know that you should commit to a structured program over 12 weeks designed for you to peak into competition form. It should start with lower weights and higher rep counts and gradually decrease the number of reps and sets as your working weights increase.
By the end, you'll be practicing single-rep sets with 90-95% of your previous one rep max, helping you feel confident to make new max effort attempts on the platform.
4. Train Both Strength and Technique
I touched on this above, but your training block is not just about developing crude, brute strength to move weight. It's also about improving your technique.
One of the things I love about powerlifting is that a weaker lifter with good technique can often outlift a stronger lifter with poor technique. If there is a winning strategy in powerlifting that I've seen consistently pay off, it's a commitment to good form. Strong lifters have missed weights they could have completed if they had better form during the attempt.
The best part about these two things, strength and technique, is you can and should be training them at the same time. They are not mutually exclusive or competing against each other in your training.
Every set of 5-8 reps you do early in your hypertrophy (muscle-building) block should be done with good, clean form. That final 8th rep of your 4th set of squats should have the same mental commitment to good form as your final squat attempt on meet day with more weight than you've ever put on your back.
These moments will make you stronger physically and mentally and will teach you how to maintain that good form when you're pushed to your limits.
Be disciplined in executing good form as the weight moves up and the reps move down week after week in your training block.
5. Know the Rules
Every powerlifting federation has rules for meet day, and every federation has variations in its rules. Make sure you take the time to read the rules for the powerlifting federation you are competing in.
These rules will include appropriate equipment and clothing you are allowed to wear on meet day. They will define allowed stances, hand placement, and other technical aspects. They will also dictate the audible and physical commands you'll receive from the judges, telling you when to start your attempt and when to return the barbell to the rack or floor.
These rules are important because breaking them could mean your attempt not counting at all. And nothing ruins your first meet like completing your attempt but not having it count due to a rule technicality that you should have known.
For example, I've seen a LOT of bench press attempts missed by not waiting for a "start" command or not waiting for a "rack" command after successfully pressing the weight back up. I've seen absolutely mind-blowing grinders of deadlifts get three red lights as the lifter excitedly throws the barbell to the ground after getting the "down" command.
Take the time to read the rule book and know the rules and expectations well before meet day.
We have guides on powerlifting rules for the squat, bench press, and deadlift to help you ensure as many attempts as possible are successful on meet day.
6. Practice Lifts with Commands
Once you know those rules, train around them! Literally have your training partners or coaches call out judge commands as you train.
You may want to wait until your last four weeks of training when you're more likely to be doing single rep attempts, but make sure you do it before meet day. Simulate that meet-day experience as best you can by waiting for the judges' commands and responding to them.
Pause your bench press and wait for the press command, then hold it at lockout until you get a rack command. Same with your squats and deadlifts – practice waiting for that start command and rack command (or down command for deadlifts).
The more of this you do, the less shocking or surprising it will be on meet day. You want to remove as much uncertainty or unfamiliarity as you can while training so that meet day is smooth and familiar.
You may also want to try a mock powerlifting meet to help you get used to a competition format before the date of your meet.
7. Pick Your Opening Attempts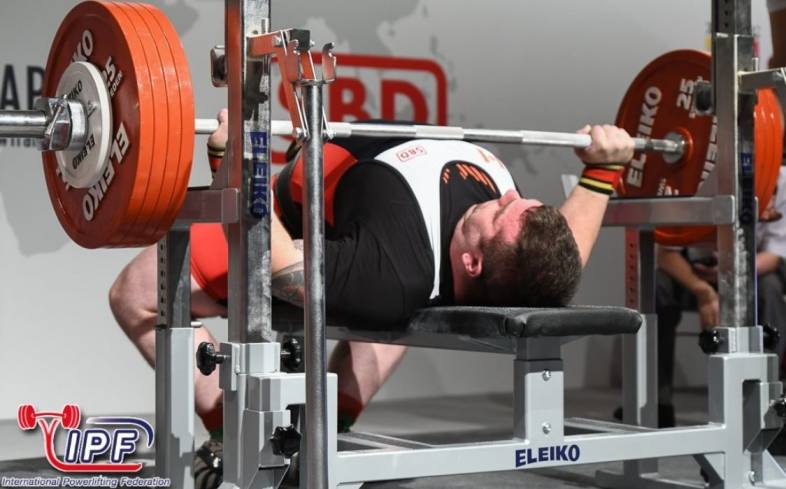 Once you get into your peaking or tapering block (the final phase that will help prepare you for optimal performance on meet day), it's time to start using the information from how the weight is moving to pick your opening attempts for each lift.
By now, you likely know that a powerlifting meet consists of lifters taking three attempts each of the squat, bench press, and deadlift, in that order.
Your first attempt should be a guaranteed successful lift. Pick a weight you can do for three reps that you know you can complete with good form to get points on the board. This number should also be within striking distance of your second attempt so that your jump to the next weight is a reasonable one.
As you complete your training, get an idea of what that number is so that you can give it to the judges at weigh-ins. This also removes a third of the thinking and decision-making you'll need to do on meet day. Now you and your coach or handler only need to think about what to do for your second and third attempts.
At the meet, you'll also need to
If you're still unsure how to pick your attempts, check out How To Pick Attempts For Powerlifting (A Foolproof Guide).
8. Be Flexible in Your Expectations
Happiness equals expectations minus real outcomes. If you set really high expectations for yourself and don't meet them, you will be unhappy. If you set realistic expectations for yourself and meet them, or come close to meeting them, you'll be happy.
Look, this is your first meet. Treat it like a marathon.
Has anyone ever signed up for their first marathon with plans to win the whole thing? Do most marathon runners even think about their placement in the end?
No to both – most are focused on the personal accomplishment that comes from completing an official event that took a lot of training and commitment to prepare for.
Treat your first powerlifting meet the same way! Your goals should be more around having a successful training cycle leading up to it, picking good attempts so you can complete 9 out of 9 successfully, and hopefully setting a few personal records for yourself in an official setting.
A marathon runner is thrilled at the end because they completed it, and that was their goal. They aren't mad that they came in 400th place for their age and sex because that wasn't the goal!
Do the same for yourself as a new powerlifter. Set goals to complete the meet, go 9/9 on your attempts, and establish a solid powerlifting total. After that, hitting PRs or winning your weight class will all be a bonus.
9. Have a Coach or Handler for Meet Day
I touched on it previously, but you don't want to have to think too much on meet day. You want to have a plan and stick to that plan so all your energy can go into successfully moving the barbell nine times.
This is much easier to do when you have a coach or handler following that plan with you, so you can just show up and lift. Let them decide your second and third attempts. Let them talk to the judges about why you got a red light. Let them watch the flow of the meet and tell you when to start warming up for your next lift.
All these things can add stress and uncertainty to your day, and you can avoid much of it by letting your coach or handler do that for you.
When you have a person in your corner that knows the sport and your capabilities and limits, and you know you can trust them, you can leave it all to them and just focus on doing your part.
10. Get the Right Equipment and Clothing
This is in line with checking the rule book, but make sure your clothing and equipment are approved for your federation and train with all of it so that it's comfortable and familiar.
This can be as simple as training in your singlet for the 3-4 weeks building up to the meet. It could be a bigger adjustment, like using a new belt, new shoes, or new equipment like knee sleeves or knee wraps.
For me, training in a singlet is something I'm comfortable doing for one workout before meet day. But the first time I competed in a division where I used knee wraps instead of knee sleeves, I spent the entire training block practicing wrapping my knees myself so that I was familiar with the equipment enough to wrap it exactly the same every time.
Again, this left no element of surprise for meet day.
The same would go for a new style of shoes (for example, flat shoes or heeled shoes for squats or deadlift slippers instead of flat shoes for deadlifts).
Train with the gear and clothing you will compete in and make sure it's approved for your meet, and everything will be very comfortable and familiar when the day comes!
Below, you can check out the brands of knee sleeves, belts, singlets, and other gear different powerlifting federations allow for competition:
11. Know the Weigh-Ins Schedule
This one shouldn't be a big deal for you in terms of the results of your weigh-ins since you shouldn't be cutting weight. Just show up and compete in the weight class you fall into.
However, you cannot miss weigh-ins because you didn't pay attention to the schedule! Most weigh-ins are a day before the actual meet, which means you need to plan to be available for both the meet day itself and the morning or evening before to record your official weight.
Weigh-ins are also an official forum to have your gear and clothing inspected if you are unsure if it will be allowed, ask questions about the rules and officiation, and submit your opening attempts and rack height preferences for the squat and bench press.
To submit your opening attempts and rack height preferences, you'll typically have to fill out a card that looks like this:
Insert photo
It's an important part of your meet prep, so make sure you know when it's happening and count on it as part of your master plan.
12. Plan Your Food
The day of a powerlifting meet is LONG for everyone. If you don't already know, everyone does their squat, bench press, and deadlift all at the same time. So even if you are in the first group of lifters to squat, you will sit down and wait for every other lifter to do their squat attempts before moving on to bench press and later to deadlift.
In every local meet I've been to, I show up a little before 9 am and am there until about 4-6 pm by the time awards and recognition is done. That's a long day of lifting and sitting.
Be aware of this and plan for your food that day. Breakfast is easy — you can eat that before you show up. But what about lunch? Will you leave the venue to go get something? If you order from a food delivery company, will it arrive on time? Should you bring something in a cooler you can eat there?
Pick foods that are nutritious and include carbs and protein, so you are satiated and energized. Consume foods that won't upset your stomach or make you sleepy. Plan for snacks you can eat between attempts, like candy gummies, sports drinks, or salty snacks for recovery.
There's no perfect answer, but you must decide beforehand what your plan is, so you don't have to think about it on meet day.
Check out our guide on what to eat at a powerlifting meet to plan your meals and snacks for the day.
13. Plan Your Warm-Ups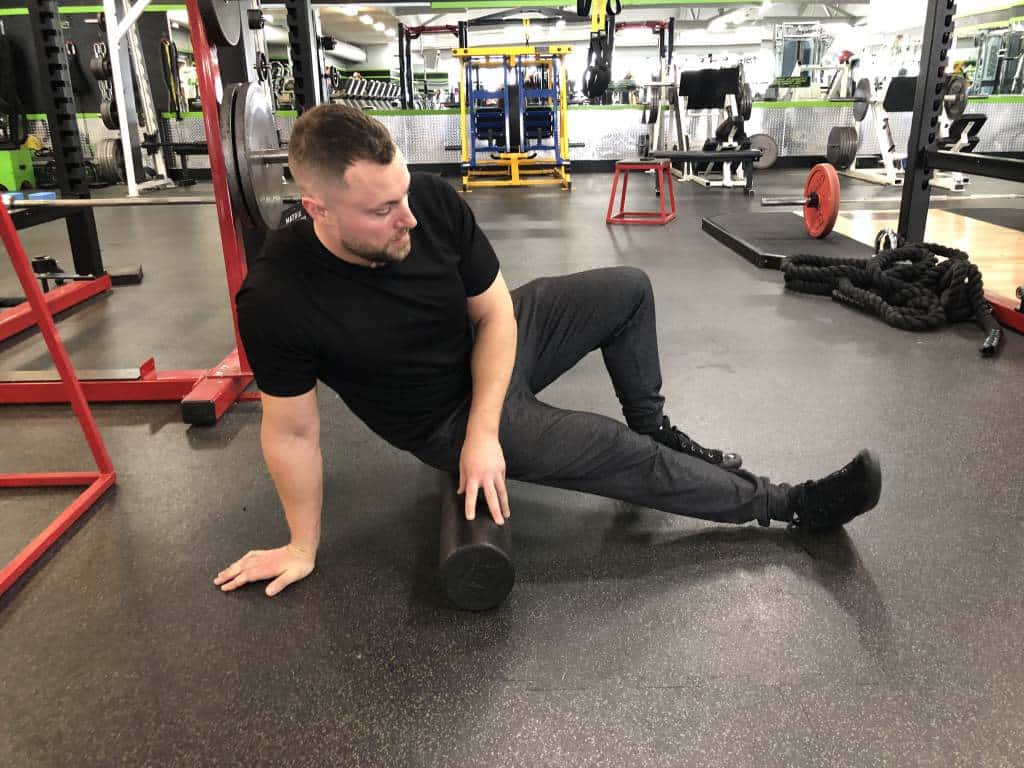 Another area that many lifters and coaches neglect to plan for is warm-ups and their timing. Again, you do not want to change anything on meet day from what you've done in training, and your warm-ups are no exception.
As you train for the meet, find a warm-up routine you can stick to. Know how many reps you do with an empty bar and what incremental jumps you make to get to your opening attempt. Know how far ahead of your attempts you want to be warm so that you are ready when you step onto the platform.
You don't want to be ready too soon and have to stand around and wait too long. Nor do you want to be rushed or even unable to complete your warm-ups before your name is called and the platform is ready for you to take your attempt.
Make your warm-ups part of your plan, know how long they take you, and start them at the right time in the meet. This way, you'll have several minutes before your first attempt, but it won't be too long of a wait that you start to cool off.
14. Relax and Execute Your Plan!
When all is said and done, you just have to follow your plan. You are doing this meet for yourself, not for anybody else, so just relax and have fun!
The best way to do that is to have these steps planned out so that, once again, you do not have to think about these things on meet day. They've already been decided, and you just need to follow the plan.
Having this plan in place will give you the room to trust that everything has been thought of, and you can have fun, relax, and go move more weight than you've ever moved in an official setting.
Bonus Tips for Nailing Your First Powerlifting Meet
Beyond the 14 key steps above on how to prepare for a powerlifting meet, I've put together a few additional recommendations over the years that I call "bonus tips" for making the day the best it can be.
Deal With Your Nerves
This is an interesting one because when people ask me how I deal with nerves, my answer is this — I use it!
When public speaking, I may want to settle my nerves so that my voice doesn't tremble or I don't stammer. But when I'm getting ready for a lift, I want ALL that nervous energy my body can pull out so I can channel it into my lift!
So my bonus tip for dealing with nerves is to embrace them. Feel them! They fuel that fight or flight instinct, and baby, it's time to fight.
Pick Your Playlist
Similar to my advice before, if you like listening to music during your warm-up or in the minutes before your attempt, pick that playlist beforehand and have it ready. The last thing you should be doing is picking a song to listen to in the final moments before your attempt.
Set that playlist, hit play when you need it, and let it drive you. Don't waste a second thinking about it on meet day.
Invite Loved Ones
Get your friends and family there! There's nothing more motivating to me than seeing the people who supported me in the training process sitting in the crowd cheering for me with each attempt!
Sure, the whole crowd will be cheering for you. But I've competed alone without anyone there for me, and I've competed with lots of family members there for me, and I always find an extra gear with loved ones watching.
But it can be a big ask to spend the whole meet there, so ask ahead of time. Find out who can be there all day, and find out who can drop in for one of your lifts. Have your handler or another spectator call or text them to let them know how the timing is looking for your attempts, so you don't have to worry about it.
But do yourself a favor and invite people you care about a few weeks before, so you can have them there to share the moment with you.
Designate Unofficial Photographers/Videographers
Pick someone to video or photograph your attempts! Again, you want these moments captured so you can relive and review them, so this is important. But you do not want to scramble around asking someone to do it at the last second.
Ask a friend, a fellow lifter in a different group or flight than you, another coach, your coach or handler, or your mother. Just let them know you'd like them to video or photograph each of your lifts so that you can just lift and know that it's being done for you.
Find a Hype Man or Woman
Same goes for a hype man or woman. I've asked lifters and coaches on the fly to slap my back for me, and it's never the same. Some are too soft and give me no hype, and others have bruised and welted my back from slapping me so hard.
It's funny, but find someone who slaps your back to hype you up just the way you need it! If you like that kind of boost right before a lift, plan on it and assign it to someone, and you'll get a consistent result every time.
It can also help to create a powerlifting meet checklist before competition day to ensure you don't forget anything.
Sample Workout Program to Prepare You for Your First Powerlifting Meet
We've written about several powerlifting programs on PowerliftingTechnique.com. Each of them focused on training lifters for a meet or, at minimum, a chance to test 1RM's in an unofficial setting. My first recommendation would be to check out those program reviews for an in-depth look at powerlifting programs.
Here are a few of our programming reviews:
Ripped Body Powerlifting Program Review
For our purposes today, I want to share a high-level sample program to prepare you for a powerlifting meet. I won't include finer details, like which variation exercises to include or which accessory exercises to include, but rather focus on the progression you should see over the course of 12 weeks of preparation for a meet.
Your 12 weeks of training for a meet will be broken up into three blocks of four weeks each. Those three blocks are generally structured like this:
Volume accumulation/hypertrophy block
Strength block
Peaking block
Volume Accumulation/Hypertrophy Block
These first four weeks will typically call for sets of 5-8 reps with about 70-75% of your 1RM. This block is designed to build new muscle. However, it's mostly necessary to get your body adapted to higher workloads and build endurance and training capacity, or the ability to endure intense workouts.
You use lighter weights so you can safely build that endurance. Your final rep of each set should feel nearly as intense as a single rep with much heavier weight due to your accumulated fatigue in that set with so many reps.
Over the four weeks, you'll increase the weight weekly and decrease the number of reps per set.
Once you've completed your top sets, or the sets with your main lift (squat, bench, or deadlift), your program will typically include 1-2 variations of that exercise.
For example, you may incorporate paused reps (i.e., pausing for two seconds at the bottom of a squat), stance or grip changes (i.e., doing sumo deadlifts when you normally pull conventional), or using specialty barbells like safety squat bars.
The program will also call for 2-3 accessory exercises, or isolated muscle exercises that use the same muscles involved in your primary lift (like individual tricep exercises on bench day, quad isolation exercises on squat day, or upper back exercises on deadlift day).
Again, this is just a sample outline. Your program will vary based on your style and needs.
Strength Block
The strength block is designed to focus on lower rep ranges, usually 2-3 reps per set, with heavier weight, typically 85% of your 1RM. It should be taxing and difficult to complete each set and each workout.
This period will be important for adapting your body to heavier loads, making that second or third rep very intense without making the weight too heavy. This simulates the feeling of doing a heavier single rep, as you are fatigued from the previous weeks of training, the preceding sets, and even preceding reps in a set. It requires you to dig deep on that final rep, focus on good technique, and complete it successfully.
Accumulated fatigue is your friend here. If you can successfully move this weight when you're tired, worn out, and sore, your body will be far more prepared to move it when you're rested on meet day.
As with the previous block, each week will increase the weight while decreasing the total sets and/or reps in each set, getting you closer and more gradually adapted to attempting single, heavy reps.
This is also a good time to select squat, bench, or deadlift variations that address technical weaknesses.
For example, if your chest frequently falls forward during a squat, follow your top sets of squats with paused reps so you can monitor your torso position better. Or do good mornings to strengthen your lower back.
If your shoulders and upper back come out of position on deadlifts, use this time to do additional upper back work to strengthen those muscles and keep them in place.
Work with your coach and review your training videos to decide what areas you need to work on and which exercises to include to address them.
Peaking Block
The peaking block is where all your hard work and adaptations finally get refined and focused on preparing you to take new 1RM attempts on meet day. This is the 4-week period where you focus on performing 1-2 rep sets with 90-95% of your previous 1RM, so your body and mind are prepared to move this weight for just one rep at a time.
This is where technique becomes extremely important. When you're on the platform on meet day, your max effort attempts will challenge your form and technique. This period becomes crucial for allowing you to be comfortable with the sensation of that heavy weight and getting you familiar with how your body responds to these heavy loads without maxing out.
This period is equal parts technique and form training as it is strength training. You let your body get a feel for 90-95% of your max weight and ensure you can maintain good technique.
You also reduce the total volume to allow your body to recover from the accumulated fatigue of the past eight weeks.
So you'll do 5-8 sets of just 1-2 reps with 90-95% of your 1RM. To reduce the total volume, you'll go right to some light accessories, like leg extensions or goblet squats, for 10-12 low-intensity reps to keep your body moving without pushing it as hard. All your energy should be prioritized in those first intense sets of 1-2 reps.
This means your workouts may shorter for this period since you cut out a few exercises and save that energy to just do good, intense singles and doubles of your competition lifts. This is good, as you want your body to be rested and recovered but still primed to move heavy weights for one rep at a time.
Your final week should be focused on testing your anticipated first attempts (sometimes called openers or opening attempts) of each lift. You might spread these out over three workouts, doing your opening squat, bench, and deadlift attempts on three separate days. Or you might do them on Saturday, one week before your meet day, all in one workout.
However you do it, you just want to feel 100% confident with those opening attempts.
Deload Week
Your final week is what we call the "deload" week. A deload week is when you reduce the frequency and/or intensity of your training to help manage fatigue.
For me, this means Monday and Tuesday are a light lower body and a light upper body day with no more than 50-60% of my 1RM and no more than 3-4 reps of my compound lifts. These workouts are just to keep blood moving and help you stay fresh.
After these workouts, I then rest from the gym entirely for 4-5 days building up to meet day, so my body is completely recovered and fresh.
Adjusting a Powerlifting Program for Your Goals
As I said, the recommendations above are a framework for your powerlifting training. You have room to select exercises to support your squat, bench press, and deadlift work. You'll also have room to select your weights and rep ranges.
But overall, weight should increase and reps should decrease gradually, with the most intense, hardest weeks being weeks 4-8 before you start allowing your body to recover from the fatigue by moving into heavy weights for just single reps in the final four weeks.
Give yourself a week to recover before meet day with a few light workouts at the start of the week, and then go have fun and follow your plan!
Final Thoughts
Remember, there are so many variables you can control or remove for your first powerlifting meet simply by planning ahead. Take the time to plan for those things, and you'll be free to focus on executing your lifts and having a great time.
At the end of the day, you'll be able to feel very proud of the accomplishment that is preparing for and completing a powerlifting meet, regardless of the weight you moved on the platform with each attempt.
---
About The Author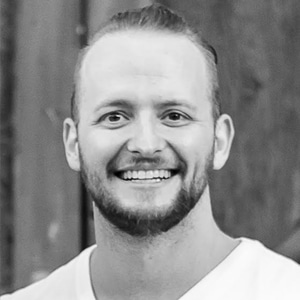 Adam Gardner is a proud resident of Utah, where he lives with his wife and two kids. He has been competing in powerlifting since 2016 in both the USPA and the APF. For the past three years, he and his wife, Merrili, have coached beginning lifters to learn the fundamentals of powerlifting and compete in their first powerlifting competitions.