If you're thinking about competing in powerlifting, you might be wondering how to find your first powerlifting meet.
It's actually not as straight forward as you would think.
This is because there are different powerlifting federations, each with their own set of rules and ways of finding competitions. So you need to first, pick a powerlifting federation, then second, find a list of local competitions that are run by that federation.
In this article, we'll break down how to pick a powerlifting federation and how to find a powerlifting meet in your area. Also, just because you find a powerlifting meet in your area, you may or may not be allowed to compete in it, so we'll cover the meet qualification process as well.
Pick Your Powerlifting Federation
Picking your powerlifting federation is one of the most important decisions that you need to make before competing.
This is not to say that you can't switch powerlifting federations once you start.
But, because each powerlifting federation has it's own set of rules and practices, when you switch federations it's almost like switching sports. You will need to learn the new rules associated with that specific federation.
Check out the differences between the USAPL vs USPA, which are two popular powerlifting federations.
Powerlifting Federations & Rules
There are usually four types of rules that you need to consider when picking a powerlifting federation.
1. Rules associated with movement standards
Every meet regardless of the federation will have rules associated with how you can or can't perform the powerlifting movements.
One of the main differences between powerlifting federations is how deep you need to squat.
Some federations permit a partial squat, while other federations require an ass-to-grass squat. I'll cover more about rules later on.
2. Rules associated with how competitions are run
The main rules that change between federations in terms of how competitions run are around bodyweight categories and weigh-in times (either requiring athletes to weigh-in 2 hours or 24-hours before competing).
3. Rules associated with what you can wear
Each powerlifting federation will have its own separate list of 'approved equipment', which lays out what athletes can or cannot wear on the competition platform.
For example, a specific brand of knee sleeves may be allowed in one federation, but not another. I'll give you a detailed list of competition gear later.
4. Rules associated with what equipment is used on the platform
Each powerlifting federation will use different equipment on the competition platform.
In some federations, you'll be lifting on a mono-rack and a deadlift bar. In other federations, you'll be lifting on a powerlifting rack and an Eleiko bar.
This might not be a huge consideration if you're competing at your first powerlifting meet, but it's something to note regardless.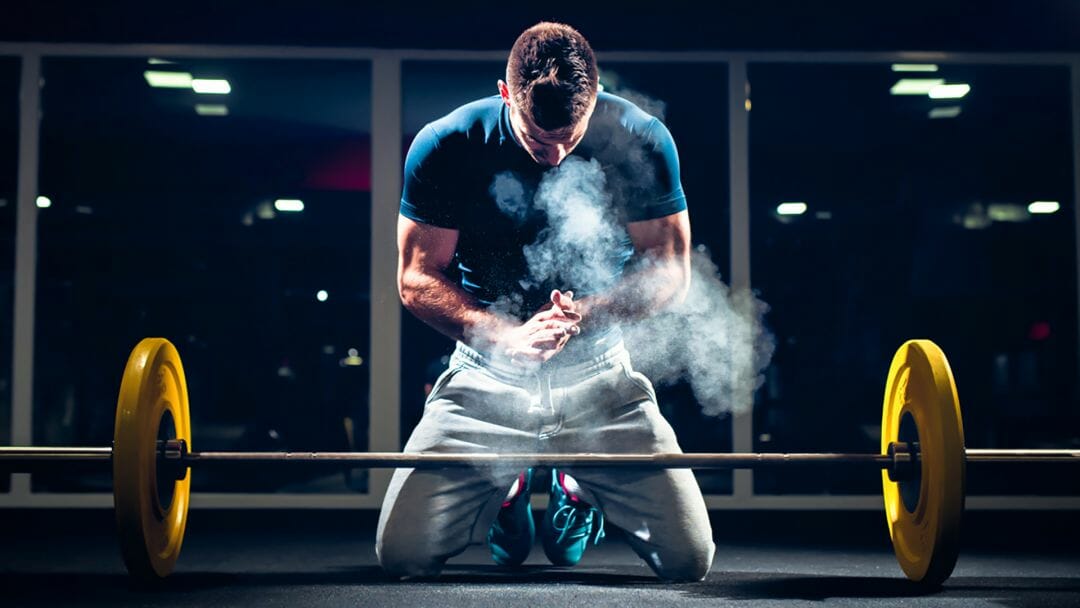 Want to get advice on programming, technique, or competing? Speak with one of our coaches.
Sometimes You Don't Have a Choice In Which Federation You Pick
For athletes living in bigger cities, you'll likely have a choice of powerlifting federations.
For athletes living in rural cities, you may not have a choice in which powerlifting federation you compete because there might only be one option in your local area.
If you have a choice in which powerlifting federation you can compete, you'll want to consider both the competitiveness and values of the federation.
How Competitive Is the Powerlifting Federation?
If you plan on doing more than one powerlifting meet and you have lofty goals of competing at higher levels of competition, you'll want to ensure the powerlifting federation you pick has a development path for those goals.
Some powerlifting federations have a large presence at the local level, but not much infrastructure nationally or internationally to foster athlete development.
On the other hand, other powerlifting federations have a network of affiliated countries where if you wanted to compete internationally, you have the option to compete against some of the best lifters in the world. These are usually the federations that are more professional in how they run competitions.
So even if you don't want to compete at higher levels, it might be better to compete in a more competitive federation just because you'll have a better competition experience in terms of how the meet is run.
The Powerlifting Federation Values
One of the biggest differences between powerlifting federations is that some federations permit the use of performance-enhancing drugs.
Actually, it's not that performance-enhancing drugs are explicitly permitted, it's just that they have zero testing policy for drugs.
On one hand, this is good because it leaves individuals who want to take performance-enhancing drugs to the untested federations.
However, to the layperson who doesn't know that there are multiple federations under the umbrella of powerlifting, people might just assume that all powerlifters are untested, which is not the case.
For the tested federations, they usually follow the guidance of the World Anti-Doping Agency, which is the gold standard for doping control in sport. It's the same drug testing standards that you see at the Olympics.
Read my full guide on the 8 reasons why powerlifting is not in the Olympics.
Most Popular Powerlifting Federations
There are two dominant powerlifting federations in the US:
1. USA Powerlifting (USAPL)
The USAPL is part of the International Powerlifting Federation, which means that it follows all of the rules and standards of the international body.
Almost every country has an affiliate with the International Powerlifting Federation, so if you're not from the US, then simply go to this page and find the National association that applies to you.
Here are the key points with the USAPL:
The most competitive federation for athlete development
Strict depth rules for squats
Drug tested environment
2-hour weigh-in
Uses powerlifting rack and no deadlift bars
2. United States Powerlifting Association (USPA)
The USPA is its own National federation with no International governing body.
Here are the key points with the USPA:
Only a National presence, no international development
Not as strict depth rules for squats
No drug testing
24-hour weigh-in
Uses mono-lift and deadlift bars
Getting Connected With Your Powerlifting Federation
If you want to find out more information about each powerlifting federations or connect with the people inside those communities, then I suggest checking out the following:
Go To The Federation Website
If you go to the federation homepage, you can read more about the rules, past competition results, and potentially whether there are any upcoming meets. Usually, the federation's website will only include information around higher levels of competition though.
Go To The Federation Facebook Group
A good way to get connected to the powerlifting community is to join your federation's Facebook group. This is where you can ask questions around whether there are any upcoming competitions in your local area or simply get advice on competing for the first-time.
Go to your State's Website/Facebook Group
The best way to get information around upcoming powerlifting meets is to find your state association's website and Facebook group. Each state will have their own local chapter that facilitates competitions for that region based on the rules and standards of the National body.
Find Powerlifting Meets
So now that you have an idea of the differences between powerlifting federations, let's go through an example of how to find a local powerlifting meet.
Let's assume that you want to compete in the USAPL federation and that you live in California.
Step 1: Go to the USAPL Website
On this site, you can get information about the federation rules, in addition to upcoming competitions.
Step 2: Click Calendar
This will have all of the competitions currently scheduled. Some of the competitions may not be open for registration yet, but you'll at least see the planned dates.
Step 3: Sort by State
Filter to your state.
Step 4: Sort By Level
Select the local level.
Step 5: Find a Competition Within Close Proximity
Don't expect that there will be a competition in every city. However, you'll likely find one closeby where travel won't be too much of a hassle.
Step 6: Click More Information or Register
Read all of the information regarding the meet. Make note of the entry deadline and any details around competition times and schedules.
Step 7: Check To See If There Are Any Qualification Requirements
Any local competition should be open to all lifters with no qualification requirements. But, just double check that it's not restricted to just youth athletes, or something else.
Signing Up For Your First Powerlifting Meet
When you've found a powerlifting meet that you want to do, the next step is to sign-up for the competition.
While this process is pretty straight forward, there are a few things that you need to know.
Become a Member of The National Federation
You will need to register to become part of the National federation.
This does not usually happen at the same time as you sign up for a competition.
You need to do this separately, and it needs to happen prior to showing up to the competition.
If you want to compete in the USAPL, you need to go to the Membership Application page and sign up through their online portal. You will receive a membership card, which you'll need to bring to the competition with you.
Becoming a member will cost you an annual membership fee, which will need to be renewed annually.
Entry Fees
Every competition is going to have entry fees, which will vary from meet-to-meet.
You can expect to pay anywhere from $60-120 for your first powerlifting meet.
The entry fee is separate and aside from the membership dues that I mentioned above.
Pick A Weight Class
On the entry form, you'll need to select your weight class.
I wouldn't put too much thought into this for your first competition. Simply select the weight class that you naturally fall under at the time of signing up.
Don't cut weight for your first powerlifting meet. This first competition is going to be stressful enough, don't make it more stressful by adding in a weight cut.
However, if you do decide to weight cut, at the local level there is no consequence for missing weight. They will simply allow you to lift the higher bodyweight category after missing weight.
Know The Rules
It's critical that as soon as you find a powerlifting meet that you start understanding the rules associated with the sport.
I put together complete guides on the rules for each lift:
You'll want to start practicing the rules in training that will be enforced in competition, from the movement standards to the commands.
Get The Right Equipment
A lot of people show up to their first powerlifting competition and don't know that you can only wear specific equipment on the competition platform. So what you wear in training may or may not be allowed in competition.
If you're curious about what is or isn't approved, check out my guide on Competition Gear For Powerlifting. The gear that I lay out in this article is approved for competition.
You'll want to make sure that you have the following:
T-Shirt
Knee-High Socks
Approved Underwear
Final Thoughts
Finding powerlifting meets comes down to picking the powerlifting federation you want to compete in.
Once you've identified the powerlifting federation that fits with your goals and values, you can then start looking up competitions in your local area.
Once you find a powerlifting meet, you can register for it using the entry form. Just make sure you've also paid your National federation membership dues.
When you show up to the competition, you should have already practiced the rules associated with the sport and have the proper gear approved for competition.
Check out our other starting powerlifting guides: