PowerliftingTechnique.com is independent and supported by our readers. We may earn a commission if you buy through the links below. For more, see our disclosures page.
Carrying a lot of gear to the gym can put stress on your shoulders and back. Gym bags with wheels make it easy to carry all of your gear without fatiguing your upper body.
As well, I know lifters with upper-body injuries who can't use the straps on a traditional gym bag. So, a gym bag with wheels is a good option for these folks too!
So what is the best gym bag with wheels? The best gym bag with wheels is the Gonex Rolling Duffel Bag. It's not labeled as a gym bag, but it's durable, has a large internal capacity, and has pockets where you can store sweaty clothes. The exterior is made from a strong PVC material, making it water and rip-resistant.
---
In this article, I'll talk about:
What you need to consider when buying a gym bag with wheels
Why a gym bag with wheels is beneficial over other types of gym bags
3 Factors to Consider When Buying a Gym Bag with Wheels
1. Intended Use
One benefit of gym bags with wheels is that you can also use them for travel.
If you want a bag that can serve both purposes, it should be durable and spacious so it can hold all of your belongings without falling apart. It should also meet airline requirements for checked or carry-on luggage.
2. Size
How much equipment you carry to the gym will determine what size bag you need.
Wheeled duffel bags often have more space than regular duffel bags, but you can find bags in different sizes that suit your needs.
3. Budget
Wheeled duffel bags tend to be more expensive than regular duffels or backpacks because of the extra parts needed to make them. However, it's usually not difficult to find one that fits your budget.
Just be aware that inexpensive bags are often lower quality, so you may have to replace them more frequently and will end up spending more money in the long run.
5 Best Gym Bags with Wheels
The top 5 gym bags with wheels are:
The Gonex Rolling Duffel Bag is my top pick for a gym bag with wheels due to its sturdy construction and large capacity.
The exterior is lined with waterproof PVC that is also resistant to tears. It's durable enough to handle airline travel if you fly a lot for competitions.
The exterior zippered pocket is deep and holds a lot of stuff. It's a great feature if you want easy access to your knee sleeves, straps, wrist wraps, or headphones. This pocket can also be used for wet clothes.
On the inner flap, there's a large zippered pocket that opens to reveal a smaller mesh pocket. These pockets can be used for sweaty clothes or anything else you don't want coming in contact with your other belongings.
With a 70L internal capacity, this bag fits everything you could possibly need for the gym or competition. I packed a full gym outfit, a towel, my belt, two pairs of shoes, and a jump rope, and there was still room for more. If you want to bring some meals with you, you could easily fit food storage containers as well. There's even room for a small foam roller.
The wheels move smoothly on both hard and carpeted floors as well as on concrete, so you won't have to worry about the bag being difficult to maneuver when it's full. There are also compression straps on the interior and exterior that will keep the bag's contents in place as it moves around.
Pros
Large internal capacity
Reasonably priced
Durable and waterproof exterior lining
Cons
Only available in one color
---
As I mentioned earlier, gym bags with wheels are often more expensive than backpacks or duffel bags. The Wrangler Wesley Rolling Duffel Bag is a budget-friendly alternative for anyone who wants to save some money.
This wheeled duffel has multiple exterior pockets where you can store small items, dirty clothes, or anything you need quick access to at the gym. The interior only has one compartment, but it's large and holds 40-50lbs worth of stuff. You can easily fit multiple pairs of shoes, a belt, and a change of clothes in the compartment, with room to spare.
However, the bag has a tendency to tip over, so you'll need to pack it carefully since it can be difficult to roll if the weight is uneven.
This bag may not be durable enough if you fly a lot, but it's good for gym use and will last longer if you don't fill it to the brim every time you use it.
Pros
Affordable
Lightweight
Has a lot of pockets
Cons
---
The REDCAMP Foldable Duffel Bag is an excellent choice for anyone who doesn't have a lot of storage space. It rolls up into a carry pouch when it's empty, so you can store it in a small closet or drawer when you're not using it.
The bag is made from 1680D PVC Oxford, a nylon material that's known for its water resistance and durability. If sweat or moisture from a gym shower gets on the bag, your gear will remain dry. The bag will also hold up if you use it for travel.
This bag has a huge 120L internal capacity. You can fit multiple outfits, shoes, meals, mobility tools, and a stiff leather belt inside. A smaller 85L version is available if you don't need such a large bag.
One drawback of this bag is that there aren't any pockets for storage. If you don't want your smaller items to get lost inside the bag, you'll need to purchase packing cubes or something similar to keep your belongings organized.
Also, because it's foldable, the bag doesn't have a retractable handle like other wheeled bags do. You have to hold on to the fabric handle to roll it around.
Pros
Only weighs 4.3lbs when empty
Durable material
Can be folded when not in use
Cons
Not a lot of pockets for storage
Doesn't have a retractable handle
---
As you can probably tell from the name, the Olympia 8 Pocket Rolling Duffel has eight different pockets that will help keep all of your gym essentials organized.
The interior only has one large compartment, with all of the pockets on the exterior. These pockets can be used to store valuables, small items, and sweaty clothes. However, they're not large enough to store a pair of shoes. If you don't want your shoes to touch your other belongings, you'll have to use shoe bags or wrap them in something else before you pack them.
This rolling duffel is made from 1200D polyester and is coated with a material Olympia calls "Protecflon." This material gives the bag rip-resistant and water-resistant properties and makes it easy to wipe stains.
Pros
Available in a variety of sizes and colors
Spacious interior
Easy to clean if it gets dirty
Cons
Pricey (but it depends on what size and color you get)
---
Travelpro is known for making high-quality, reliable pieces of luggage. Their pieces often come with a premium price tag, but the cost is worth it since you'll get a bag that will last for years.
The Bold Softside Expandable Luggage is no exception. It's made from high-density polyester fabric that is durable and water- and stain-resistant, which makes it an excellent choice for the gym where there's a lot of dirt and sweat.
The main compartment of this bag has enough space for a change of clothes, your belt, different pairs of shoes, and meals. It expands an additional two inches, so if you're spending a full day at the gym or a competition, you have room to pack whatever you need to get through the day.
The inner flap has a mesh pocket that can secure small items and valuables. There's also a PVC-lined wet pocket for dirty or sweaty items.
The bag is also available in 22-inch and 28-inch sizes, so if you need a smaller or larger bag, you can find one that works best for you.
Pros
Comes with a limited lifetime warranty
Available in several different colors
Expands an additional 2 inches
Cons
What to Look for in a Gym Bag with Wheels
1. Durable Materials
Many wheeled duffel bags are intended for airline travel or the outdoors. They're made from nylon or durable canvas that won't rip or tear easily. This makes them good for the gym as well since they can withstand near-daily usage.
2. Separate Compartments for Organization
Some bags with wheels don't have as many pockets as regular duffel bags or backpacks. Having extra pockets is also good for keeping your sweat clothes and shoes separate from the rest of your belongings.
If you bring a lot of small items to the gym or just love organization, you'll need to look for a bag with separate compartments for your valuables and all of your gym gear.
3. Ease of Use
Being able to easily move your wheeled duffel bag is an important factor to consider. The wheels should move smoothly so you can maneuver the bag through crowds of people or over different types of surfaces.
Another thing to look for is how easy the bag will be to carry by the handles. The handles should be comfortable to hold if you ever have to carry the bag up a flight of stairs.
Related Article: 7 Best Gym Bag Odor Eliminator
Why Use a Gym Bag with Wheels
1. You Can Avoid Putting Extra Stress on Your Shoulders and Back
When you're exhausted after a long day at the gym or competition, the last thing you want to do is carry a heavy duffel bag. Wheeled duffel bags allow you to carry everything you need without putting extra weight on your body. They're also good for people with injuries since you can carry all of your equipment without discomfort.
2. You Need a Lot of Space to Fit Your Gym Gear
Many wheeled duffel bags have more storage space than traditional duffel bags or backpacks. With a wheeled bag, you can fit more equipment, which is beneficial if you have to carry bulky items or spend an entire day at the gym.
3. You Travel a Lot
If you're an elite athlete that travels frequently for competitions, a bag with wheels can be used as both a travel bag and a gym bag so you don't have to take extra luggage with you.
Final Thoughts
There are several reasons why you'd want to use a wheeled duffel bag as your gym bag. They're easier to carry and often have more room than regular duffel bags to fit all of your gear. They can also double as travel bags, so if you fly to competitions, you don't have to bring an extra bag with you.
The Gonex Rolling Duffel Bag is the best gym bag with wheels because it's spacious, durable, and has separate compartments to keep your gym gear organized.
If you're on a budget, the Wrangler Wesley Rolling Duffel Bag is an inexpensive alternative that also has plenty of pockets and a large internal capacity for all of your gym essentials.
If you're still trying to decide which gym bag is right for you, check out these other gym bag resources:
---
About The Author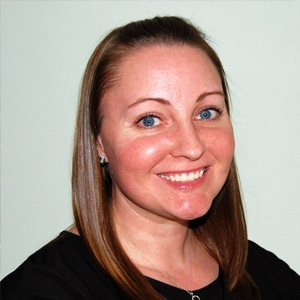 Amanda is a writer and editor in the fitness and nutrition industries. Growing up in a family that loved sports, she learned the importance of staying active from a young age. She started CrossFit in 2015, which led to her interest in powerlifting and weightlifting. She's passionate about helping women overcome their fear of lifting weights and teaching them how to fuel their bodies properly. When she's not training in her garage gym or working, you can find her drinking coffee, walking her dog, or indulging in one too many pieces of chocolate.