If you've been thinking about joining a gym, Anytime Fitness and Youfit are two names that have probably come up in your research. Anytime Fitness has thousands of locations while Youfit is a bit harder to find, and they each have a unique culture that's appealing to different types of people.
So, is Anytime Fitness or Youfit a better gym? Overall, Anytime Fitness is better because it has a strong community, decent equipment, and a supportive atmosphere. However, it's pricey and isn't ideal for competitive powerlifters or bodybuilders. Youfit isn't ideal for competitive athletes either, but with a lower cost, it's better for casual gym-goers on a budget.
Whether you're completely new to working out or you're looking to make a change and join a new gym, it's important to consider all of your options. Picking the wrong gym can leave you frustrated and turn you off from working out, so you'll want to make the right decision from the start.
In this article, I'll compare Anytime Fitness and Youfit so you can better understand what makes each gym unique and determine which one will be the best fit for you.
Anytime Fitness Overview
Anytime Fitness is one of the largest chain gyms not just in the US but in the world with locations in 50 countries. All locations are open 24/7, which makes it a convenient gym for people with busy schedules.
Anytime Fitness locations are small, but while they may not have a huge quantity of equipment like some chain gyms do, they have tight-knit communities that are hard to find in larger gyms. It's a great place for people who don't like training alone and like to feel as if they're part of a team.
Due to the limited amount of equipment, Anytime Fitness isn't the most ideal gym for competitive bodybuilders or powerlifters, but it's suitable for anyone who likes to strength train for the purposes of staying healthy. It's also a good gym for beginners, people who enjoy cardio and training in small groups, and older individuals.
Pros
Can visit any other location once you've been a member for 30 days
Friendly, positive environment
Staff is polite and helpful
Qualified, motivating personal trainers
Cons
Chalk and dropping weights are not allowed at most locations
Expensive membership plans
Check out my full review of Anytime Fitness here.
Youfit Overview
Youfit is a relative newcomer to the chain gym world, having only been around since 2008. It's also not found in many regions in the US, so not many people know about it.
If you do have a Youfit near you, you've probably noticed some similarities between it and Planet Fitness, including the bold color scheme and the names of its membership plans. That's because Youfit was created by the same man who founded Planet Fitness.
However, while Planet Fitness hides behind gimmicks and sneaky marketing ploys, Youfit has a more sensible approach to gaining new clients and teaching them how to work out safely and efficiently.
Youfit is also an environmentally-conscious business, so if you like supporting corporations that practice green initiatives, you'll feel good about purchasing a Youfit membership.
Pros
Many locations don't get very crowded
Staff members are friendly
Cons
Limited number of group classes
Check out my full review of Youfit here.
Anytime Fitness vs Youfit: 10 Differences
As I mentioned earlier, Anytime Fitness and Youfit each have a different kind of atmosphere and cater to different types of people. But the differences between the two gyms go even further. Let's take a look at how they fare against each other in a head-to-head comparison.
1. Cost
When you're comparing two gyms, one of the first things you should look at is the cost of each. Membership prices can vary significantly based on where you live, but you'll likely always find a gym that fits your budget. Just be sure to account for enrollment fees and any other additional fees that may pop up when you join.
Anytime Fitness
Anytime Fitness charges its members biweekly. Memberships can cost anywhere from $27 – $30 every two weeks.
The first two weeks of dues are required at sign-up. You'll also have to pay a $99 initiation fee and a $25 fee for your key fob.
You can get a free seven-day trial pass on the website if you haven't been a member in the past.
Youfit
Youfit has a basic membership and a Lime Card membership, which is called a Premium membership at some clubs.
The basic plan costs $10/month plus taxes. There's also a $29 enrollment fee.
The Lime Card membership is $24.99/month plus taxes. The enrollment fee is just $1.
One-day free trial passes are available on the website.
The Winner
If you're trying to save some money, go with Youfit. Even its more expensive plan is half the price of an Anytime Fitness membership.
2. Contract Length
Month-to-month contracts are more flexible and may be a better option if you're new to fitness or not sure how long you'll remain a member of your gym. But if you plan on staying for a while, it's not a bad idea to consider an annual contract.
Anytime Fitness
The length of the contracts at Anytime Fitness varies by location. Many locations have 12- or 24-month contracts but only a limited number of clubs have month-to-month contracts.
Youfit
Most locations only have month-to-month contracts. Some locations offer annual contracts for Lime Card members only.
The Winner
Youfit is a better choice if you want a flexible month-to-month contract but Anytime Fitness is better if you don't mind signing an annual contract.
3. Equipment
You don't necessarily need access to the most modern or expensive pieces of equipment in order to get a good workout. But there should be enough equipment that you can easily do the workouts you enjoy whether you prefer cardio or strength training.
Anytime Fitness
Anytime Fitness gyms are small and don't have an endless amount of equipment. However, you should be able to find a couple of dozen treadmills, ellipticals, and stationary bikes as well as a few Rogue Echo bikes and Concept 2 rowers at most locations.
Anytime Fitness also has strength machines, benches, dumbbells, barbells, and plates. Some clubs have BandBell barbells and safety squat bars. Most locations have at least two squat racks or power cages, but not all of them have deadlift platforms.
If you enjoy CrossFit or functional training, you can also find kettlebells, medicine balls, plyo boxes, tires, battle ropes, TRX bands, and slam balls at Anytime Fitness.
Youfit
Youfit has treadmills, stationary bikes, elliptical machines, and arc trainers in its cardio area as well as a few Concept 2 rowers in the personal training area. There's also a small selection of resistance machines.
In the free weights area, there are dumbbells, EZ curl bars, and preset straight bars that go up to 90lbs. Most locations have Olympic barbells and hex plates, but squat racks and deadlift platforms can be hit or miss.
Youfit also has an express circuit area with machines for the arms, legs, and core that you can rotate through for a total of 30 minutes if you're short on time.
The Winner
Neither gym has a large amount of equipment, but Anytime Fitness tends to have heavier dumbbells and more unique machines. It's a better choice for people who like to lift weights or those who like to alternate between cardio and strength training.
4. Atmosphere
Whether you like to work out by yourself or you enjoy exercising with a group of people, you should look for a gym that suits your personality. At some gyms, it's easy to remain anonymous but at others, it will seem impossible not to become friends with the other members.
The staff at your chosen gym should also be polite and respectful. They don't need to know everything about you, but you should feel welcome and accepted every time you walk through the door.
Anytime Fitness
Each Anytime Fitness location has its own unique atmosphere, but in my experience, it's an inviting, non-judgmental gym. It's not the best gym for an elite athlete, but whether you're new to fitness or you've been working out for years, the staff and members will make you feel welcome.
If you need accountability and thrive in community-oriented environments, many clubs have fitness challenges and social events throughout the year. You'll likely also see the same members over and over again if you go to the gym at the same time every day, which is great for people who like to make new friends or need support from others.
Youfit
Despite the fact that it's modeled after Planet Fitness, which is known for its intolerance of certain groups of people, Youfit has a much more relaxed atmosphere. It doesn't have the same kind of community as Anytime Fitness, but it does have a non-intimidating, laidback environment.
Youfit caters to casual gym-goers, so you won't find many competitive powerlifters or bodybuilders there. However, the staff is friendly and accommodating and the members are courteous towards each other.
The Winner
Both gyms have supportive, welcoming environments. But if you're looking for a gym where you can become part of a community, go with Anytime Fitness.
5. Gym Policies
Understanding your gym's policies is important, especially if you've never been inside a gym before and you're not yet aware of proper gym etiquette. Most gyms won't ridicule or embarrass you if you make a mistake or commit a small infraction, but it's still worthwhile to know all of the rules to avoid awkward confrontations with the staff or other members.
Anytime Fitness
You may be able to find some Anytime Fitness locations that allow chalk, dropping weights, and grunting, but most don't. You can work out barefoot as long as you keep socks on, though.
Any clothing that is too revealing or has a lot of decorations that can get caught on the machines isn't allowed, but you can wear any kind of appropriate workout attire.
Members are allowed to bring guests during staffed hours.
Canceling an Anytime Fitness membership requires you to give 30 days' notice and hand in a written letter at the front desk or send it via certified mail. If you have an annual contract, you'll have to pay a $150 cancellation fee, and in some cases, you may also have to pay for however many months are left on your plan.
Most locations will let you transfer your membership to another person if you want to avoid the cancellation process.
Youfit
Youfit doesn't allow you to grunt or drop weights, and chalk is also banned at most locations. But you can wear whatever you want as long as your clothing isn't too baggy or covered in embellishments.
If you're a Lime Card member, you can bring one guest with you each time you visit the gym.
You can cancel at any time with 10 days' notice by filling out a cancellation request form at the front desk. You'll still be responsible for any fees you owe during that 10-day period. You'll also have to pay a cancellation fee that ranges from $10 to $60.
You can also transfer your membership to another person instead of canceling. There is a small transfer fee, and the other person will have to pay their first and last months' dues in order for the transfer to be effective.
The Winner
Youfit has a shorter cancellation notice and cheaper cancellation fees, which are both huge benefits over Anytime Fitness.
6. Group Classes
If you like to take group classes, you should look for a gym that has a variety of classes that suit your interests. Also, some gyms only have a few classes per day, so you'll need to make sure the classes you want to take fit your schedule.
Anytime Fitness
In addition to small group training sessions, Anytime Fitness offers a small number of Zumba, Pilates, and boot camp classes each week. It also has team fitness classes for beginners, people who want to improve their strength and endurance, and people who are interested in building strength.
Youfit
Only Lime Card members can take an unlimited amount of classes per month. You can choose from Zumba, spin, cardio dancing, barre, step aerobics, and kickboxing, although the classes at each club are different. Most locations only offer a couple of classes per day.
The Winner
Both gyms only have a small number of group classes, but Anytime Fitness wins because it also has small group training and team fitness classes.
7. Amenities
Some gyms offer a ton of amenities while others only have a small number of extra perks for their members. If amenities are a big deal to you, you'll need to consider which ones you're most likely to use and make sure the gym you join has them.
Anytime Fitness
You won't find basketball courts, saunas, or swimming pools at Anytime Fitness. You may be able to find massage chairs, tanning booths, and red light therapy, but these aren't standard amenities at all locations.
There's also no childcare at Anytime Fitness, and many locations don't have showers or locker rooms.
Youfit
Youfit has showers and locker rooms, but there are no pools, basketball courts, saunas, or red light therapy booths. A small number of clubs have tanning beds, massage chairs, and smoothie bars.
Youfit has childcare for an extra $10/month for one child. Each additional child costs another $7/month.
The Winner
Youfit is better than Anytime Fitness when it comes to amenities because it has showers, locker rooms, and childcare.
8. Personal Training
If you're interested in working with a personal trainer, you should check the qualifications of the trainers at your gym. If a trainer has additional credentials and an extensive educational background in addition to a personal training certification, he or she will be more qualified to help you reach your goals.
You'll also need to consider the cost. Personal trainers are expensive, but if your gym allows you to buy sessions in bulk, you can save some money.
Anytime Fitness
The personal trainers at Anytime Fitness are certified through places such as NASM, ISSA, or ACE. It's also common for them to have college degrees in a related subject area.
A 30-minute personal training session starts at $25 and a 60-minute session ranges from $30 – $75. Most locations offer packages of 5, 10, or 20 sessions that can help you save money.
Youfit
Like Anytime Fitness, the trainers at Youfit must have certifications from NASM, ISSA, or another similar institution. Many of them have degrees in exercise science or kinesiology as well.
Personal training sessions at Youfit are only for 30 minutes and cost anywhere from $30 to $40 each. You can also get packages for two, four, or eight sessions per month. There are no complimentary sessions for new members.
The Winner
The personal trainers at Anytime Fitness and Youfit have similar qualifications and charge similar rates. But Anytime Fitness is better if you're interested in one-on-one training because you can choose between 30- or 60-minute sessions.
9. Locations
When deciding between two gyms, you may be tempted to pick one that's further away just because it's cheaper. Or you may think that you wouldn't mind driving further for a gym with more amenities or better classes. But often, a longer commute to the gym makes it easier for you to find excuses not to go.
You should look for a gym that's no more than 15-20 minutes away from your home or office so you don't have to drive too far out of your way to get there. It's also nice to know if you can use your membership at other locations when you travel.
Anytime Fitness
Anytime Fitness's 4,500 locations are spread across 50 different countries. You can visit any club in the world once you've been a member for 30 days.
Youfit
Youfit is a small chain and can only be found in 14 states in the US. It's primarily located in the southeast, but there are some clubs in the northeast and southwest. If you have a Lime Card membership, you can visit any location.
The Winner
If you travel a lot or if joining a gym with many locations is important to you, I recommend Anytime Fitness over Youfit. With 4,500 locations, it'll be hard not to find one that's convenient for you.
10. Hours of Operation
24-hour gyms have been growing in popularity, but many gyms are still only open until 10 or 11 PM. If you'll be working out during odd hours, you'll need to make sure the gym you choose is open at the times you're most likely to be there.
Anytime Fitness
Even though the staff is only onsite during normal operating hours, you can go to Anytime Fitness 24/7 as long as you have your key fob.
Youfit
Each location has slightly different hours, but most Youfit gyms are open from 5 AM until 10 PM on the weekdays and 8 AM to 6 PM on the weekends.
The Winner
If you can only work out late at night or during the overnight hours, go with Anytime Fitness since you can access it 24/7.
Who Is Anytime Fitness For?
Anytime Fitness is an ideal gym for:
People who thrive in team environments
Non-competitive powerlifters and CrossFitters
People who like training for hypertrophy but don't intend to compete in bodybuilding
People who want 24/7 access to the gym
Frequent travelers
Who Is Youfit For?
Youfit is an ideal gym for:
People who want an inexpensive gym membership
Beginners
Older individuals
People who enjoy strength training but don't compete in bodybuilding or powerlifting
People who only have time for quick workouts
Other Gym Comparisons With Anytime Fitness and Youfit
---
About The Author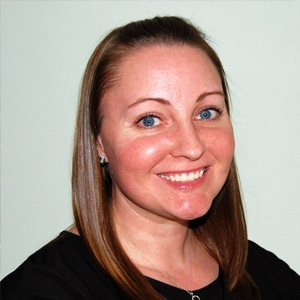 Amanda Dvorak is a freelance writer and powerlifting enthusiast. Amanda played softball for 12 years and discovered her passion for fitness when she was in college. It wasn't until she started CrossFit in 2015 that she became interested in powerlifting and realized how much she loves lifting heavy weights. In addition to powerlifting, Amanda also enjoys running and cycling.