YouTube was one of the channels through which lots of people around the world were first introduced to strength training and inspired to start powerlifting.
You are just a click away from finding someone you can relate to or content to help you feel like you're part of a wider community.
Here are some of the YouTubbers who helped me in my powerlifting journey.
The 15 best powerlifting YouTube channels are:
Some are personal channels while others are branded and feature different individuals and experts, either way you're sure to find what you are looking for with at least one of the following channels:
Calgary Barbell is the YouTube channel run by international level powerlifter Bryce Krawczyk who competes, coaches and owns his own facility by the same name in Calgary, Canada. He posts informative posts and is best known for his videos where viewers submit lifting videos for form critique.
What's Great About This Channel?
What I love about this channel is that while Bryce shares lots of his own lifting and advice for all levels of lifters, he gives back to his community of viewers with his reaction videos where he often does give really constructive criticism that can be helpful for you as an athlete.
Who Is This Channel For?
This channel is for anyone who just really loves the sport of powerlifting, is looking to learn more as well as develop a more critical eye when it comes to assessing form through video. He will point out things that as a beginner you may not notice and can help you become a better coach and athlete.
If you're someone new to powerlifting, then check out my article on How To Start Powerlifting (The Complete Guide).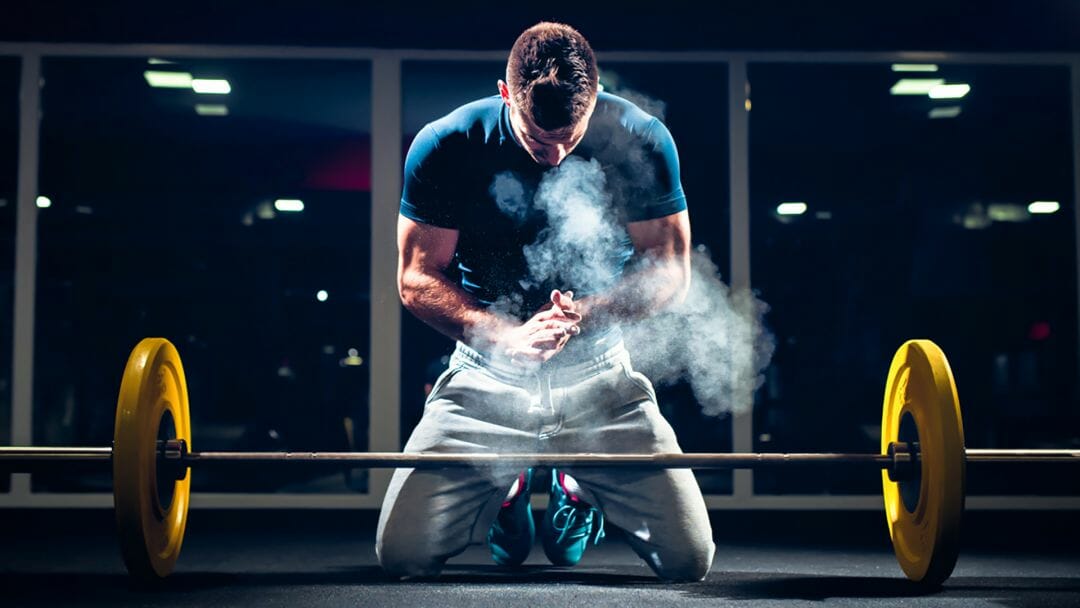 Want to get advice on programming, technique, or competing? Speak with one of our coaches.
Russel Orhii is an IPF world class lifter who also has his own YouTube channel with the same name. Most of his channel is focused on him and his progress in the sport as well as some life updates as well as tips sprinkled in throughout.
What's Great About His Channel?
His channel is great because it gives you a great firsthand look at the life of an elite powerlifter, including both highs and lows and you get to join him as he gets strong and hits roadblocks along the way.
Who Is This Channel For?
This channel is for anyone looking for an entertaining channel that gets you more familiar with the sport and with Russel himself. If you are someone who gets energized by watching great lifters do what they do then this is definitely the channel for you.
Strength Central is a Youtube channel that features 4 hosts who are on a mission to bring media coverage and commentary to the world of powerlifting, similar to what you see in other mainstream sports.
What's Great About This Channel?
They do weekly compilations of the lifts of the week (or LOTW) where they show off powerlifters hitting big numbers in training, familiarizing you with names of some of the great lifters, and giving them the attention they deserve.
In addition, they also do countdown style videos where they rank the top 5 highest in each weight class. As well as analyses and predictions regarding future record breakers and athletes in the sport.
Who Is This Channel For?
This channel is for anyone who loves to keep up with the sport, watch others perform some impressive feats and overall just see what the greatest lifters are up to. It could be a great channel to watch to get yourself excited about your own training and raise the bar on your own goals.
CanditoTrainingHQ is the YouTube channel of powerlifting athlete Jonnie Candito. He was a world class junior powerlifter, competing in the sport for more than a decade at this point. His channel is about his own training and, more recently, comeback from injury as well as some practical training tips for lifters.
What's Great About His Channel?
This channel is great because you get to enter the world of a high level lifter and get insight on what it's like to be hit with an injury and need to rebuild your strength and recover after being at the top of your game for so long.
Who Is This Channel For?
This channel is for lifters of all experience levels looking for inspiration from a great powerlifter within the drug tested world. He is also solely focused on powerlifting and so if you're looking for a channel that is more purely powerlifting, this would be the one.
MegSquats is another YouTube veteran and has been sharing her powerlifting journey along with tips since the early 2010s. She was one of the very first women in the sport to take up space on YouTube and has been responsible for a large number of women entering the world of strength training and powerlifting.
What's Great About This Channel?
This channel is an excellent resource for those who have never even touched a barbell all the way to intermediate. Meg has a knack for communicating concepts really well for those who don't have prior knowledge of fitness terminology and caters directly to them. She talks about things beyond the barbell as well and is all around a great person to follow.
Who Is This Channel For?
Although men can definitely learn a thing or two from Meg, this channel is tailored for women in particular and is her target demographic. She's also got great information for pre and post partum for those who are pregnant or looking to get pregnant. She should be a must watch for anyone just stepping into the world of strength training.
Want to find more women who powerlift? Check out my article on Top 13 Powerlifting Girls To Follow.
Brendan Tietz is a powerlifter who makes tons of YouTube content on both gaining strength as well as building muscle and improving aesthetics. Most of his videos focus on teaching and passing on knowledge as well as updates on his own journey with competing as a powerlifter.
What's Great About His Channel?
This channel is great because he uploads very regularly and goes over some great tips covered in his videos where he mixes in both training vlog style videos with practical tips. Making the channel great for both entertainment and information.
Who Is This Channel For?
This channel would be great for any athletes who are looking to feel like they are joining a friend for a training session and could use some tips along the way. His videos are often in an informal format and it's like he's taken you along with him. Many powerlifters sometimes are the only one's in their local gym so watching someone like Brendan may make you feel like you're part of a greater community.
Serena Abweh is a 20-year old powerlifter from the USA who is best known for her journey out of anorexia and into becoming an elite-level junior powerlifter. This is a personal channel where she not only features her training but also aspects of her personal life.
What's Great About Her Channel?
Serena's channel is great because she's got a variety of different video styles, from vlogs to Q&A to training updates and tips. Her channel has a more informal tone and has served as inspiration for many who are struggling in similar ways to her with their own mental health.
Who Is This Channel For?
I would recommend her channel particularly to anyone who may be struggling with their own relationship with food or body image. As well, anyone who is looking to watch someone on YouTube who isn't all about giving you tips and tricks but is super relatable, super strong and just fun to watch in a leisurely way.
If you want to learn whether powerlifting will make you fat, then check out my article Will Powerlifting Make You Fat?
Lucy Cao is a college student and teen powerlifter who has taken to YouTube this past year to document her own strength journey. She has an entire playlist on what you need to know to start powerlifting, vlogs, meet recaps as well as some college related content as well.
If you want to learn what the average strength for teenagers in powerlifter is, then check out my articles:
What's Great About Her Channel?
What I love about her channel is that even though she isn't a big name in powerlifting, she's got some great content, posts consistently, is making great progress and clearly has a passion for what she's doing.
Who Is This Channel For?
I think her channel is ideal for teens, college students or beginner powerlifters in particular because of the amount of content she has tailored for beginners to help them get the most out of their training.
She also has videos of her experiences at meets which would have been something I would have loved to watch to help prepare me before my first meet.
In addition, if you're someone like me who loves watching those at an intermediate level lift more than those at the elite level, this is a great channel where you will find someone a lot more like you that you can relate to.
Curious to know how powerlifting meets work? Check out my article on How Do Powerlifting Meets Work? 10 Things To Know.
John Miller is a powerlifter who started with a channel focused on his personal lifting journey but has pivoted to posting major competition highlights and has footage of some of the greatest lifters in all weight classes at peak performance.
What's Great About This Channel?
This channel is great because if you are interested in looking at who is currently the best in the world or has been in the last few years you have a full library of videos to show you the best of the best. His channel features both men and women across all weight classes, from first to last place.
Who Is This Channel For?
This channel is for those who like to keep up with IPF world competitions and see what lifters are up to within their age, weight and gender category. It's a great repository for when you're looking to reference any of these lifters' best performances.
Juggernaut Training Systems is a coaching business founded by strength athlete and coach Chad Wesley Smith. They specialize in powerlifting, weightlifting and now even Brazilian Jiu Jitsu training. Their YouTube channel is all about giving practical tips for athletes and coaches within those 3 sports.
What's Great About Their Channel?
JTS arguably has one of the most comprehensive libraries I have seen on YouTube when it comes to advice style content for strength training. In my early days of powerlifting I found myself constantly referring to their videos to tweak little things in my form and found their advice to be incredibly practical for lifters of all levels.
They are a team with a breadth of knowledge and likely have answered most of your questions in their videos.
Who Is This Channel For?
This channel is especially great for powerlifters who may not have a physical coach to give them feedback and are self-directing their learning to get stronger and better at the sport.
Their instructional videos are not long and not meant to be entertaining but rather informative and to the point to help you get to the answers you need.
They do also have some longer form content for the athletes and coaches wanting to hear more about the team's thoughts on various subjects.
The Juggernaut team also has an app, which we reviewed here: Juggernaut AI: Pros, Cons, Is It Worth It?
Jeff Nippard is one of the most popular fitness YouTubers with over 2.6 million subscribers. He has been both a powerlifter and bodybuilder and brings great insight and information regarding both sports in a very scientific and evidence-based manner.
What's Great About His Channel?
Jeff's channel is great because of his focus on evidence-based knowledge. It is what led to his rise in popularity on YouTube because he is dedicated to providing information that has some basis in science and reason. He covers a multitude of topics within lifting and hypertrophy sure to help you out with anything you're looking for.
Who Is This Channel For?
While his channel can be great for beginners I think Jeff is most valuable to the intermediate level lifter because of the amount of information and depth he provides in his videos.
He may almost overwhelm an absolute novice, but once you become a bit more comfortable and are looking to step up your game, Jeff will become a great resource.
In particular, I would recommend him to anyone who has a background in science or is looking for someone who will back up every claim he makes with data.
Stefi Cohen is a founder of Hybrid Performance Method, an apparel designer, doctor of physical therapy and among the strongest women in the world. Her channel has lots of great strength content where she answers commonly asked questions in addition to more casual videos where she trains with other sport athletes like strongmen, MMA fighters, crossfitters and bodybuilders.
What's Great About Her Channel?
Stefi shares some solid insight and advice on interesting topics like should women and men train the same and whether rounding your back on a deadlift is acceptable.
Her educational background allows her to have a critical lens to the popular beliefs within fitness and can offer you a perspective you may not have previously heard.
She's also got some entertaining videos that can help expand your view of strength beyond just the powerlifting context.
Who Is This Channel For?
This channel is for anyone who has a love of strength in all its forms, including, but not limited to powerlifting, and wants to be entertained while still learning some great advice to help improve their own training and progress.
She is also one of several great role models for women in both business and strength sports.
Omar Isuf is a household name in the YouTube strength and fitness community and nearly a decade later he is still putting out great content for lifters of all experience levels. He does update followers on his own progress but mostly creates videos for beginner to intermediate level lifters and strength enthusiasts.
What's Great About His Channel?
Omar's channel is great because he has nearly a decade worth of great content ranging from strength to muscle building to fat loss tips. He often collaborates with experts in the field and acts more as a messenger of knowledge rather than the source itself. He uses his online presence to spread valuable tips rather than trying to convince you to buy into fads.
Who Is This Channel For?
This channel is great for novice to intermediate level lifters who are interested in both strength and muscle building content. He often will bring in science into his explanations and likes to present a balanced opinion on topics with caveats and considerations.
Omar also sells a powerlifting training program which we reviewed here: Kizen Training Program Review: Does It Work.
Kristin Shealy is a relatively new YouTuber who only joined in spring 2021. She is both an owner and coach at a powerlifting and strength facility and started the channel to be a resource for others. While she is new to the game she's got some great content that is sure to be helpful to many.
What's Great About This Channel?
This channel is great because she has some great workout breakdowns, she speaks very clearly and addresses many common concerns beginners and intermediates have throughout their strength journeys. She's only just started and already has a ton of videos so she's definitely someone to look for.
Who Is This Channel For?
Kristin mentions explicitly that she aims for her channel to reach and help women specifically and would like to increase their knowledge and confidence when entering the gym and improving their experience as a lifter.
Garage Gym Reviews is a bit of a unique format than the other channels on this list because rather than being focused on how to workout or the personal life of a lifter, Coop, the host, is here to just review all the fitness and lifting equipment you could think of.
What's Great About This Channel?
The reason I included Coop's channel is because lots of powerlifters choose to train from home or have the goal of eventually transitioning into a home gym space and this channel will definitely be one you will want to follow to help you navigate creating the perfect space for you.
Who Is This Channel For?
This channel is great for anyone who currently owns a gym, is looking to open up a gym or a lifter who is looking to create or currently has a home workout space where they squat, bench and deadlift.
Looking for other home gym content? Then check out our own tips and reviews here: Home Gym Resources.
---
About The Author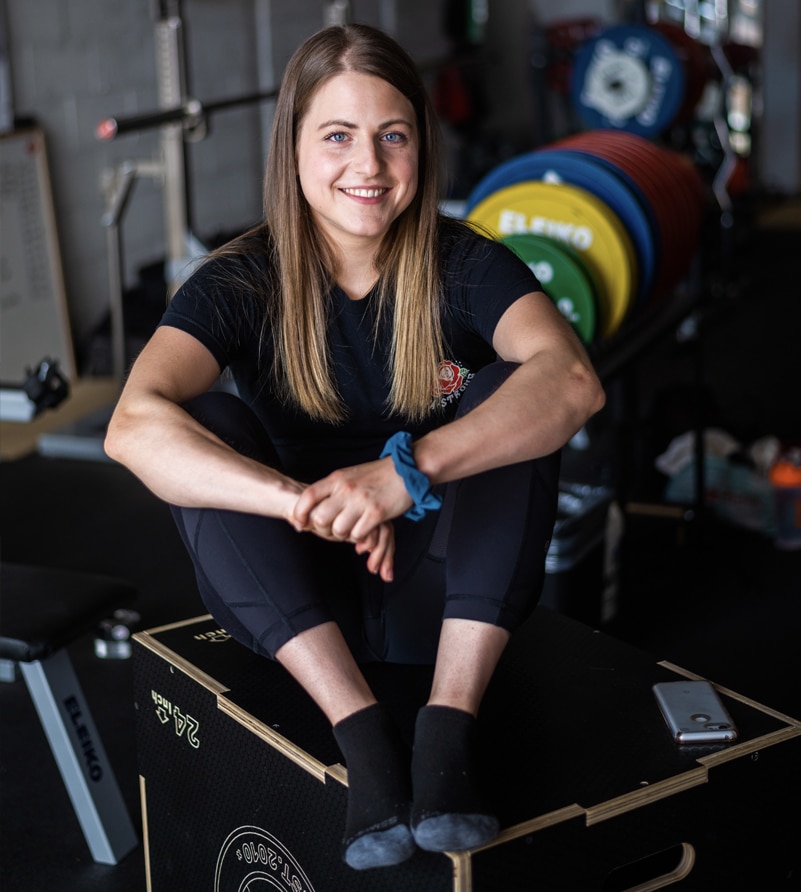 Elena Popadic has worked within the fitness industry for over 6 years, is co-host of the Squats and Thoughts podcast and trains and competes as a powerlifter. She has a BSc in Life Sciences from McMaster University, a Postgrad Certificate in Public Relations from Humber College and is currently pursuing a MSc Occupational Therapy at Western University. Connect with her on Instagram or LinkedIn.