For most people, powerlifting is a hobby for students or people in employment. Neither classic nor equipped powerlifting is in the Olympic games and so it is often considered an amateur sport. For most people, powerlifting will cost money to get involved with the sport.
But can powerlifters make money in the sport? Yes, powerlifters can make money in powerlifting through prize money in competitions, national federation incentives, corporate sponsorships, selling coaching services, and monetizing from social media platforms and other means on the internet.
If you are looking to earn money from powerlifting, I will explain strategies that many powerlifters adopt in order to monetize their powerlifting career. However, while I will reveal how you can make money in powerlifting, I'll explain exactly why most people won't.
Who Can Make Money In Powerlifting?
Everyone has the potential to earn money from powerlifting at some point in time, but not everyone will. Factors that influence your probability of earning money are:
Federations you compete in
Competitive status
Social media and internet presence
Powerlifting expertise
Here are how these factors influence ability to make money:
Federations You Compete In
There are many powerlifting federations around the world. Different federations will have different amounts of funding, which is important if there are ways to fund powerlifters in the form of prize money, etc. Even within a federation, there may be prize money in some countries but not in others.
Competitive Status
The higher up the powerlifter is in terms of competitive status, the more well known that they tend to be within the community. In some federations, winning competitions may lend you to win prize money. Being well known can lend the powerlifters to be able to capitalize on social media and presence on the internet.
The highest level of competition in powerlifting is IPF World's. Find out how you can qualify for IPF Worlds.
Social Media and Internet Presence
Using social media and having a large presence on the internet can be a more accessible way of potentially making money. Powerlifters with a high competitive status will have more potential in this domain.
There are many powerlifters online who are high level but not necessarily elite who make a strong presence online with their personality.
Being able to accumulate attention and traffic online can open up doors for business opportunities.
Powerlifting Expertise
Having powerlifting expertise will put you in a useful position to be able to offer value to other powerlifters. This can open opportunities to pursue a coaching career. You can also create content online and overtime monetize through creating products and services.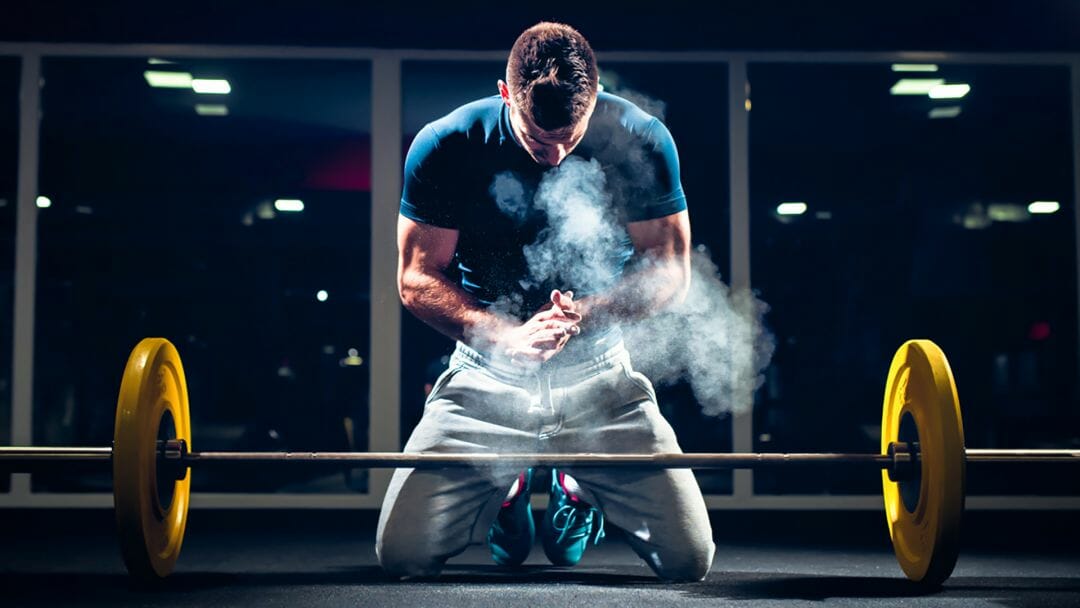 Want to get advice on programming, technique, or competing? Speak with one of our coaches.
Types of Ways Powerlifters Make Money
The 5 ways powerlifters make money are:
Prize Money From Competitions
National Federation Incentives
Sponsorships
Monetizing Social Media Presence
Selling Coaching Services
1. Prize Money From Competitions
Some federations around the world will have prize funds for their competitions and powerlifters can win prize money for certain achievements.
Different federations sometimes run invitational competitions to showcase elite level performance from powerlifters. They are exclusive competitions that are not open for everyone and they send invitations to high level famous competitors.
Prize money is limited to a small fixed number of people so most people will not be earning money through prize money.
Here are some examples of federations that have run competitions with prize funds.
WRPF World Raw Powerlifting Federation
This federation runs a division called WRPF PRO Professionals division, where they recruit athletes with a personal invitation. They normally have a prize fund for both achieving the best absolute total and by Wilks coefficient, which is to measure how good a powerlifter is relative to their bodyweight.
The prize money go to 3 types of events:
Powerlifting with knee wraps WRPF PRO
Bench press RAW WRPF PRO
Deadlift RAW WRPF PRO
The prize amount is:
1st place is $1500
2nd place is $1000
3rd place is $750
USPA United States Powerlifting Association
This federation has previously held one of the biggest payout ever in the history of powerlifting.
In one of their previous invitational competitions where they invited some of their top ranked lifters, they have rewarded prizes in overall performance from men's light weight up to 82.5kg, men's heavy weights and womens.
These prizes were:
1st place is $40,000
2nd place is $10,000
3rd place is $1000
They also had prizes for winners of each weight class as well where the prizes were:
1st place is $1000
2nd place is $500
3rd place is $250
I wrote an article discussing the many differences between the USPA and USAPL. Check it out if you're wondering which federation is going to be best for you.
IPF International Powerlifting Federation
SBD, the powerlifting apparel company, planned an invitational exhibition competition that was going to be commissioned by the IPF where there were going to be 12 men and 12 women to compete in this competition.
There was going to be a £250,000 prize fund awarding on the basis of the highest total, highest IPF points and world records broken. Unfortunately, due to the state of powerlifting in 2020, this was cancelled. But, there's no reason this type of competition won't happen again in the future in the IPF.
Arnold Sports Festival
Arnold Schwarzenegger runs regular sports festivals around the world called the Arnold Sports Festival where they run different events and competitions. These events are invitation only with the opportunity to win cash prizes for coming first, second and third and sometimes fourth and fifth.
The Arnold Classic have run powerlifting competitions that are commissioned by the USAPL where they have run events with the following prizes:
International Deadlift Championship Biggest Deadlift
Men $1,000 Women $1,000
Women's Wilks Score Champions
1st Place $1,000 2nd Place $750 3rd Place $500
Men's Wilks Score Champions
1st Place $1,000 2nd Place $750 3rd Place $500 4th Place $500 5th Place $500
Titan Pro Bench Bash Women's Wilks Score Champions
1st Place $1,000 2nd Place $750 3rd Place $500
Men's -90kg Wilks Score Champions
1st Place $1,000 2nd Place $750 3rd Place $500
Men's 90kg+ Wilks Score Champions
1st Place $1,000 2nd Place $750 3rd Place $500
Want to learn more about how powerlifting is scored, including how the Wilks formula is used? Check out my article on How Powerlifting is Scored (Complete Guide).
2. National Federation Incentives
There have been cases of national federation incentives from different nations that reward athletes for a set performance criteria. The criteria may include winning medals, breaking records or placing at a certain competition.
Details of exact amounts are generally sparse. We even tried to reach out to some of the National powerlifting federations, but none would return our emails. The only reason we know that these incentives exist is because athletes have mentioned so in different Reddit and social media threads.
There is definitely some talk that the Russian Powerlifting Federation will pay their athletes a large amount if they break a World Record. There's also talk that some Nordic and Scandinavian countries have money available for their athletes based on performance. Again, the details are very private.
3. Sponsorship
There are opportunities to make money that high level and high profile lifters can get through being sponsored by companies.
Sponsorship deals are often confidential information but there may be a combination of payment, expenses paid and/or free products in exchange for supporting the business activity and marketing of the sponsoring company.
These sponsored athletes may be required to produce online content, promote and use products from the company on social media, discount codes, and/or volunteer for events. Normally, these companies may require the athletes to wear their attire during competitions.
Example companies that do this are SBD, A7, and StrengthShop.
4. Monetizing Social Media Audience
Social media has been an increasingly popular way for powerlifting athletes and coaches to make money. The two most common social media platforms that powerlifters monetize are YouTube and Instagram.
By using these social media platforms, powerlifters create content to build up a fan base and increase their audience. Powerlifters will use strategies to monetize off of the audience that they have accumulated.
Strategies include:
Brand deals
Affiliate marketing
Advertising own services and products
YouTube advertisement
Company sponsorships
Take a look at examples of powerlifters making an income on Youtube in my article: The 15 Best Powerlifting Youtube Channels.
5. Selling Coaching Services
Not every powerlifter can be a coach because it is unlikely to be the same number of athletes and coaches. Also, not every powerlifter has the expertise to be able to coach
Becoming a powerlifting coach has become an ever growing pursuit among many powerlifters who may or may not still be actively competing. It is one of the most popular ways of earning money from powerlifting as you may offer coaching services locally or remotely through online means globally.
Online coaching can be a full time career for many individuals where prices may range from $80 to $250 USD. Online coaching can be a very low cost business as the start up costs will be extremely low unless you invest in services or systems to add value to your business.
So if you are charging $80 per person per month for online coaching services, you will need about 30 clients to produce a salary of roughly $30,000, which is an average salary for the United States.
If you are charging $250 per person per month for online coaching services, you will need about 10 clients to produce the same salary.
You may also operate in person coaching services within gym facilities.
The costs of running a coaching business within facilities will range from gym to gym. You will need to consider whether the gym will charge you rent in order for you to operate your business within their facilities or whether they charge you commission on the clients you take on.
Some facilities will do a blend of both. Some gyms may also offer free rent but in the expectations that you work for a fixed number of hours per month in operating the gym.
Three Examples of Powerlifters Making Money
Here are 3 examples of powerlifters who make money out of powerlifting:
Bryce Lewis
Bryce Lewis is a famous powerlifter from the United States who is known for the coaching company, The Strength Athlete, where he has several coaches working with him. He earns money through his coaching activities as well as likely having some income from the YouTube views that he gets from his channel. He is also sponsored by SBD Apparel, which is the powerlifting attire brand and Virus International, which is an active wear brand.
Russel Orhii
Russell Orhii is another famous powerlifter from the United States who owns his own clothing line called the Get Better Today GBT brand. On his site, he sells apparel as well as a small number of training programmes. At the time of writing, he has 248k followers on YouTube, which means he is able to earn a considerable amount from YouTube. He is also sponsored by an active wear company called Alphalete, a supplement company called Bare Performance Nutrition, and a headband company called Junk Brands.
Bryce Krawczyk
Bryce Krawczyk is a famous Canadian powerlifter who runs a popular YouTube channel called Calgary Barbell, which is also the name of the powerlifting club he owns. He also runs coaching services along with other coaches via the Calgary Barbell brand. He is currently sponsored by a strength training equipment company called Strong Arm Sport, a powerlifting company called Titan and a supplement company called Elemental Formulations. He sells his own merch, and products and services via his website.
Final Thoughts
Making money in powerlifting is not an easy task to do and not everyone is able to do it. Most powerlifters accept powerlifting as a hobby sport and that it will cost them money as opposed to making money.
With time, experience and competitiveness, powerlifters can increase their ability to be able to make money through being involved in business ventures and coaching.
---
About The Author: Norman Cheung ASCC, British Powerlifting Team Coach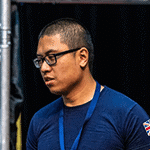 Norman Cheung is a powerlifting coach and an accredited strength and conditioning coach under the UKSCA. He has been coaching powerlifting since 2012 and has been an IPF Team GB coach since 2016. He has experience with coaching a variety of lifters from novices to international medallists and international university teams. Along side coaching, he takes interest in helping powerlifters take their first step into coaching. He currently runs his coaching services at strongambitionscoaching.com