I've used a Concept 2 SkiErg in dozens of CrossFit classes, and I love and hate it at the same time. It's a challenging workout but provides a different training stimulus than running, cycling, or rowing.
That said, it's not the first cardio machine I'd recommend if you're looking for one to add to your home gym.
The Concept 2 SkiErg is a high-quality, durable machine that can last for years. It's a good addition to any gym if you're a CrossFitter or skier or already have other machines like a treadmill and are looking for a different workout. But I wouldn't recommend it if you're looking for something for long cardio sessions.
Cardio equipment isn't cheap. Before you buy a machine, it's important to consider what kind of workouts you want it for, how often you'll use it, and how long it will last.
In this Concept 2 SkiErg review, I'll discuss:
The pros and cons of the Concept 2 SkiErg
Key features of the Concept 2 SkiErg
How to set up a Concept 2 SkiErg
How to use the Concept 2 SkiErg
What muscles does the Concept 2 SkiErg work?
Benefits of working out with a Concept 2 SkiErg
Who should buy a Concept 2 SkiErg
Whether the Concept 2 SkiErg is good for beginners
An alternative to the Concept 2 Ski Erg
---
Concept 2 SkiErg: Pros and Cons
Concept 2 SkiErg Pros
The main benefits of the Concept 2 rower are:
Durability
Compact design
Battery-powered operation
Easy to put together
Easy to use
Durability
Like Concept 2 rowers, the ski ergs are sturdy, durable machines. If you buy one, you can expect it to last for years, whether you use it in a home gym or a commercial gym.
Compact Design
Although the ski erg is tall, it's not very long or wide, even if you get a floor standard from Concept 2 to attach it to. When attached to the floor stand (sold separately), the ski erg is 7'4" tall, 29" wide, and 48.5" deep. If mounted to a wall, it's 7'3" tall, 19" wide, and 10" deep.
The small footprint and relatively low height make it ideal for small or crowded gyms.
Battery-Powered Operation
The Concept 2 ski erg requires two D-cell batteries. You don't have to plug it into an outlet.
This gives you more flexibility of where to place it since you don't have to put it close to an outlet. You also don't have to worry about tripping over power cords.
Easy To Put Together
The ski erg is easy to put together. You can assemble it yourself in about a half hour, and everything you need for assembly comes with the machine.
Easy To Use
With a ski erg, you just step up to the machine and start pulling on the handles. There's no need to power it up or strap into anything.
This means you can get started with your workout quickly. And if you do CrossFit or circuit training, you won't waste much time transitioning to and from the erg.
Concept 2 SkiErg Cons
There are only a few drawbacks of the Concept 2 SkiErg:
Price
The floor stand is not included
Noise
Price
The Concept 2 SkiErg comes with a hefty price tag. The cost is justifiable due to the materials' quality and durability. Still, it puts the machine out of reach for people with tight budgets.
The Floor Stand Is Not Included
If you want to attach your ski erg to the floor stand (which I recommend unless you plan to mount it to a wall), you have to purchase the stand separately. This increases the total cost of the machine.
Noise
Because it has a flywheel, the Concept 2 SkiErg can be noisy. It's not much louder than a dishwasher, and many say it's quieter than a treadmill. Still, the noise can disturb other people you live with or your neighbors if you're in an apartment or condo.
Key Features of the Concept 2 SkiErg
Key features of the Concept 2 SkiErg include the following:
Accessibility
High-quality materials and construction
Ergonomic handles
Metric tracking and saved workout history
Preset and custom workout options
Bluetooth compatibility
Two- and five-year warranties
Accessibility
The Concept 2 SkiErg is accessible for wheelchair users. Concept 2 sells several add-ons, such as handle hooks and cord extensions, that make it easier to use from a seated position.
High-Quality Materials and Construction
Concept 2's ski erg has a sturdy aluminum frame and the same high-quality flywheel as its rower. It also has lightweight, high-strength cords that move smoothly and won't get stuck while you're working out.
Ergonomic Handles
The Concept 2 SkiErg's handles feature an ergonomic design, so your grip stays comfortable when using the machine for a long time. They stay dry because they don't absorb sweat, preventing your hands from slipping.
There's also no need to strap into the handles, and you can use them regardless of how large or small your hands are.
Metric Tracking and Saved Workout History
The Concept 2 SkiErg with a PM5 monitor displays and stores a ton of data. During your workout, it tracks metrics like pace, speed, distance, estimated calories burned, and watts.
The monitor also lets you save each workout and look up your workout history. This is an excellent feature because you can review past workouts to see how you're progressing.
Preset and Custom Workout Options
The Concept 2 SkiErg comes with preset workouts, games, and the ability to race other ski erg owners. These options are great to use if you're looking for new workout ideas or want to engage in some friendly competition.
You can also add custom workouts, which come in handy if you get workouts from a coach or want to pre-program a work you find online.
Bluetooth Compatibility
The PM5 monitor is Bluetooth-enabled, and you can connect it to many smartwatches and any Android or iOS device.
You can also connect it to Bluetooth-enabled heart rate monitors and sync your data to the ErgData mobile app and Concept 2 online logbook.
Two- and Five-Year Warranties
The Concept 2 SkiErg comes with a five-year warranty on the frame and a two-year warranty on the monitor and moving parts. If you use the machine properly, but it breaks or stops working within those time frames, you can get it repaired or replaced for free.
How To Set Up a Concept 2 SkiErg
Assembling the Concept 2 SkiErg is easy but requires two phases: putting the machine together and attaching it to the floor stand.
You can put the ski erg together by yourself, but it will go more smoothly if you can get someone to help you.
To assemble your Concept 2 SkiErg machine:
Unload the box and lay out all the parts. Compare the parts you received with the instruction manual to ensure you received everything you should have.
Lay the main part of the machine on the floor with the flywheel facing up.
Attach the upper arms to the front of the ski erg. The left and right arms are labeled, so be sure to attach them to the correct sides.
Screw four fasteners into the holes for the arms. Wait until all four are in place before tightening them all the way.
Attach the top bracket to the arms with two screws on each side. Again, wait until all screws are in place before tightening them completely.
Ensure that the white cords on the handles do not touch.
Carefully stand the ski erg up.
Using the last four screws, secure the arms to the back of the machine.
Remove the shipping insert from the white handle cords, being careful not to cut them.
To attach the ski erg to the floor stand:
Lay all the parts for the stand on the floor to organize them.
Attach the bracket to the end of the floor stand with the wheels and secure it with four T nuts and washers.
On the two outermost holes, attach the 1¼ inch screws with washers.
Remove the two pre-inserted fasteners from the base of the machine and set them aside.
Place the ski erg on the wood base.
Reinsert the fasteners you removed in step 4 and insert two additional fasteners to fully secure the ski erg to the stand.
Insert four fasteners and washers into the bottom of the bracket. As you've done previously, wait until all the screws are in place before tightening them all the way.
Attach the U-bar to the wooden base.
Center the U-bar bracket to the back of the ski erg and secure it with four fasteners.
If you prefer to follow along with visual instructions, check out this video:
How To Use the Concept 2 SkiErg
Using the Concept 2 ski erg is easy, but proper technique is important to prevent injuries and get the most out of your machine. Follow the steps below to ensure you use your ski erg properly.
Step up to the machine. Stand about one and a half to two feet behind the flywheel with your feet shoulder-width apart.
Get into the starting position by grabbing the handles and pulling them slightly until your elbows are at a 90-degree angle.
Hinge your hips back toward the wall behind you and forcefully drive the handles down toward your hips. Bend your knees slightly as you finish the pull, and avoid straightening your arms completely.
As you stand back up, return your arms to the starting position. You can come up on your toes to drive more momentum from your legs before starting your next pull.
Immediately repeat steps three and four without hesitating to complete your next pull.
Repeat steps three through five until you've completed your workout.
Looking for other equipment to round out your home gym? Check out some of my favorite home fitness equipment brands.
What Muscles Does the Concept 2 Ski Erg Work?
The ski erg offers a full-body workout that targets the following muscle groups:
Traps
Lats
Triceps
Abs
Calves
Lower back
Hamstrings
Glutes
Hip flexors
Quads
Shins
Front deltoids (shoulders)
Pecs
Benefits of Working Out With a Concept 2 SkiErg
Below are the main benefits of working out with a Concept 2 ski erg.
It trains both strength and endurance. The flywheel provides varying levels of resistance – the harder you pull, the stronger the resistance. The ski erg also gets your heart pumping and burns many calories (up to 250 in 30 minutes). You get a workout that makes you stronger and improves your cardio simultaneously.
It's low impact. There's no jumping or running involved with using the Concept 2 skier, making it a joint-friendly workout.
It's good for warming up before heavy lifts. The ski erg can be part of a great warm-up before heavy lifting because it loosens up the upper body and hips.
It can help skiers stay in shape during the off-season. The ski erg mimics the motion of Nordic skiing, and the flywheel resistance emulates that of skiing through the snow. It can help skiers maintain their conditioning during warmer months or when they can't get outdoors.
You can use it if you have a lower body injury. Since you can use the ski erg from a seated position, it's a good way to keep up with your workouts if you have a lower body injury and can't bear weight on one of your feet.
Who Should Buy a Concept 2 SkiErg?
As much as I enjoyed using the Concept 2 SkiErg during my CrossFit days, I don't recommend it for everyone.
If you want to do long steady-state cardio sessions, running, cycling, and the elliptical are better suited for those types of workouts. In many cases, a treadmill, stationary bike, or elliptical can also be much cheaper than a ski erg.
As such, I only recommend the Concept 2 SkiErg to a few specific groups of people:
CrossFitters
Skiers
Wheelchair users
Anyone who can't place a lot of stress on their lower bodies
Is a Concept 2 SkiErg Good for Beginners?
The Concept 2 SkiErg can be good for beginners. As mentioned earlier, it's low impact, so beginners don't have to worry about placing a lot of stress on their joints. Concept 2 provides tutorials and beginner workout plans to help you get started.
You also don't need to spend a long time on it to get a good workout, and short workouts are beneficial for helping beginners develop consistency.
The only reason I wouldn't recommend a Concept 2 SkiErg to beginners is the cost. It can cost upwards of $1,000 once you factor in shipping and taxes. If you're new to working out, you may want to visit a gym with a ski erg to try it and see how you like it before buying it.
That said, the Concept 2 SkiErg with a PM5 monitor has excellent resale value. You can sell it if you don't like it and get most of your money back.
Concept 2 SkiErg Alternative
Unlike the Concept 2 rower, of which there are dozens of alternatives, there aren't many other ski machines on the market. At least, there aren't other ski machines similar to the Concept 2 SkiErg.
But if you want to save money or use a machine that offers more dynamic lower body movement, I recommend the Aeroski Power Pro.
The Concept 2 SkiErg relies heavily on arm movements while your lower body stays in the same position. But the Aeroski Power Pro has a movable platform that slides back and forth, so it works your legs more than the Concept 2 SkiErg.
With the Aeroski Power Pro, you can hold onto a fixed handlebar for support, two separate handles to work your arms, or use no handles to test your balance. To ensure you never get bored with this machine, you can also download the free Aeroski Power Pro mobile app for workout routines and instructor-led classes.
---
Frequently Asked Questions
Is the Concept 2 Ski Erg a Good Workout?
The Concept 2 ski erg is an excellent workout. It's not a machine that comes to mind for many people when they think of exercise. However, it can provide a fun and unique workout and add variety to your routine if you're bored with other cardio exercises like running and cycling.
What Muscles Does the Concept 2 Ski Erg Work?
The Concept 2 ski erg offers a nearly full-body workout. It works the triceps, traps, lats, lower back, hip flexors, quads, hamstrings, shins, calves, glutes, and abs. It also works the pecs and front of the shoulders to a lesser degree.
Is the Concept 2 Ski Erg Good for Weight Loss?
Any exercise, including the Concept 2 ski erg, can be good for weight loss if you do it consistently and with enough intensity. The ski erg can burn close to 250 calories in 30 minutes. However, the key to weight loss is diet. If you use the Concept 2 ski erg but are not in a calorie deficit, you will not lose weight.
Is the Concept 2 Ski Erg Worth It?
The Concept 2 ski erg is worth it if you're a CrossFitter or a competitive skier looking to keep up with your training in the off-season. It can also be worth it if you're looking for a unique cardio workout and will actually use it. But for most people, I'd recommend a rower, treadmill, or exercise bike instead.
Final Verdict: Should You Buy a Concept 2 Ski Erg?
If you're set on buying a ski erg, Concept 2 is the way to go. You won't find many Concept 2 SkiErg reviews that say negative things about the machine. It's high quality, durable, and has a small footprint despite its height.
However, I would only recommend it to a few specific groups of people, such as CrossFitters and skiers. Because Concept 2 offers separate attachments for accessibility, the ski erg is good for wheelchair users. It's also good for anyone who can only do low-impact workouts.
If you fall outside those populations, I'd only consider buying a Concept 2 SkiErg if you have extra money to spend or already own a different type of cardio machine and want to add variety to your training.
---
About The Author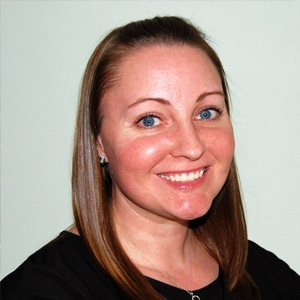 Amanda is a writer and editor in the fitness and nutrition industries. Growing up in a family that loved sports, she learned the importance of staying active from a young age. She started CrossFit in 2015, which led to her interest in powerlifting and weightlifting. She's passionate about helping women overcome their fear of lifting weights and teaching them how to fuel their bodies properly. When she's not training in her garage gym or working, you can find her drinking coffee, walking her dog, or indulging in one too many pieces of chocolate.