If you want to improve your home gym with the addition of a rower machine, Concept 2 is the way to go. It's made in the US and is considered the gold standard in rowing machines.
The Concept 2 rower is a reliable, high-quality rower that's built to last. Nearly everyone can benefit from having one, including professional athletes and fitness enthusiasts who are looking for a low-impact workout. Concept 2 rowers aren't cheap, but the excellent build quality and durability justify the cost.
---
Before I started working out at home, I belonged to a CrossFit gym for several years. We used the Concept 2 rower at least twice a week during warm-ups or as part of the daily workout. I have a solid understanding of what makes this rowing machine so great and the types of people who should own and use one.
For this article, I'll refer to the rower as both the Concept 2 Model D rower and the Concept 2 PM5 rower. The Model D rower was recently rebranded to the PM5 rower (also called the RowErg), but the machines are similar in terms of construction and functionality.
In this Concept 2 rower review, I'll also discuss:
Why you should buy a Concept 2 rower
The benefits of a Concept 2 rowing machine
The drawbacks of a Concept 2 rowing machine
The key features of a Concept 2 PM5 rower
What can be improved on the Concept 2 rower
What muscles rowing works
Who should buy a Concept 2 rower
Alternatives to the Concept 2 rower
Why Should You Buy a Concept 2 Rower?
Rowing is a low-impact, total-body workout. It's a great alternative to activities like running if you want a great cardio workout without putting extra stress on your joints. It also burns a ton of calories. In fact, rowing can burn 600 calories per hour if you work out at a high intensity.
There are dozens of rowers on the market, but none come close to the Concept 2 erg. Concept 2 rowing machines are used in commercial gyms and professional sports training facilities. You can find them in nearly every CrossFit gym, and they're the rower of choice for CrossFit competitions.
Even professional rowers use Concept 2 ergs to keep up with their training when they can't get out on the water.
A Concept 2 rower will also last for years, especially when used in home gym settings. It is built like a tank, and it can take a lot to damage, yet still perform well for many years.
Quick Take From a Friend:
I reached out to Chris, who's had great results with the Concept 2, and he says:
The Concept2 rower is a great way to test your all-round fitness and cardiovascular strength and endurance regardless as to whether you are a novice or more competent in rowing.

You can adjust the resistance and parameters under which you exercise by using the PM5 monitor to help make your workouts more bespoke to your needs and fitness level.

The Concept2 global community is incredibly helpful and supportive with platforms such as the Concept2 logbook where each of your workouts are logged so that you can track progress. You can also connect with other users, participate in regular Concept2 sponsored physical and virtual events, compete on line in 'real time' through the new ErgData app and also connect with some great FB groups, and other social media platforms, for support, encouragement, guidance and engagement.

Chris Andrew
I agree with Chris about the community too. You can share your successes on their Facebook or in their forums. Or if you run into an issue, you don't just have to rely on customer support. Other users will probably answer your questions. You won't see anything like this on the super-budget models you might find online.
In my opinion, you won't find a better rower out there. This is my favorite budget rowing machine, although you can read about the some cheaper models in our full review.
---
For a complete list of other fitness brands I recommend for home gyms, check out my favorite home fitness equipment brands.
Concept 2 Rower: Benefits
The main benefits of the Concept 2 rower are:
Durability
Battery-powered operation
Easy assembly and maintenance
Easy storage
High resale value
Durability
Concept 2 rowers are reliable, durable machines. When appropriately maintained (as I'll discuss below), the machine and its hardware will last for years, especially if you only use it at home.
Battery-Powered Operation
The Concept 2 rower is battery-operated, so you never have to worry about plugging it into an outlet.
Not having to place it close to an outlet offers a lot of flexibility because you can put it anywhere in your home gym.
Easy Assembly and Maintenance
For as large and expensive of a machine as it is, the Concept 2 rower is easy to assemble and maintain.
I provide instructions for assembling the Concept 2 Model D with a PM5 monitor below. But for maintenance, you just have to do the following:
Oil the chain after every 50 hours of use (you can use mineral oil, 3-in-1 oil, or 20W motor oil)
Check the drive cord after every 50 hours of use and replace it if needed (you can get replacement cords on Concept 2's website)
Replace the batteries when needed
Vacuum the flywheel when it gets dusty
Easy Storage
Even though the Concept 2 rower takes up a lot of space when fully set up, you can fold it in half or disassemble it for storage. You can also stand it up vertically.
This is an excellent feature for anyone who doesn't have room to leave the rower out at all times.
High Resale Value
Concept 2 rowers have an excellent resale value. If you want to sell yours because you're moving, need to make more room, or no longer need it, you can sell it for a high price. I've seen used ones on Facebook marketplace, for example, for only $100 less than the retail price.
The high resale value can be frustrating for bargain shoppers looking for a discount. However, it's good for people who want to make most of their money back when reselling one.
Concept 2 Rower: Drawbacks
There are only a few drawbacks to the Concept 2 rower I can think of:
Price
Although the Concept 2 rower's price is justified because of its high-quality construction and durability, the cost can still be a limiting factor for some people.
Concept 2 rowers also rarely go on sale, so you must be prepared to spend $1,000 or more on a new one once you add taxes and shipping.
Size
The Concept 2 rower is long, so it has a large footprint (96" x 24" x 14") when fully assembled. As I mentioned earlier, you can fold it in half or take it apart for easier storage. But the size can be an issue during your workouts if you have a small home gym without much floor space.
Looking for ideas on how to organize a small home gym? Check out our sample home gym floor plans.
Noise
The Concept 2 rower is an air-resistance rower, creating resistance using a flywheel and fan. The fan is relatively quiet, but the chain can cause vibrations if you're rowing for speed or at a high intensity. The noise it makes is a drawback if you live with other people and are looking for a quiet cardio machine.
Key Features of the Concept 2 Rower
Six key features of the Concept 2 rower are:
Overall build quality
Display and stat tracking
Pre-programmed and custom workouts workouts
Online community and challenges
Warranty
Bluetooth compatibility
Overall Build Quality
The Concept 2 rower consists of a sturdy aluminum frame and stainless steel monorail. The chain belt is mostly smooth, but rowing with proper technique is crucial in preventing it from bouncing.
The rower also has an ergonomic seat, pedals that are large enough to fit large-sized feet, and a long 54" track, which is ideal for tall users. Its weight capacity is 500lbs, so even heavy individuals can comfortably use this rower.
Display and Stat Tracking
Even though the display is somewhat basic, the PM5 monitor tracks a lot of data. You can see real-time metrics like pace, total time, distance, strokes per minute, watts, and estimated calories burned. A PaceBoat option enables you to set a goal pace and track how you're performing compared to that goal.
The PM5 monitor also saves all workout history, so you can look up lifetime meters and review or re-do past workouts. If you forget to save a workout, you can go back later to add it manually via the Concept 2 online logbook.
Being able to save your old workout data is an excellent feature because you can easily monitor your progress over time.
Online Community and Challenges
In addition to enabling you to log workouts manually on your Concept 2 Rower Model D, the online logbook allows you to connect with other Concept 2 users. You can add other people as training partners, participate in challenges, or share your workouts on social media.
While this doesn't replace in-person workouts with others, it provides a sense of community you may miss if you work out alone.
Pre-Programmed and Custom Workouts
One of my favorite things about the Concept 2 rower is that it comes with preset workouts and the ability to add custom workouts.
The preset options are great if you are new to rowing and don't know where to begin. The custom workout feature is ideal if, for example, you work with a rowing coach who creates workouts for you and you want to program them into the machine.
If you want to add gamification to your workouts, the Concept 2 rower comes with several games that test your ability to manage intensity and pace yourself consistently. These games are fun if you get bored with your typical rowing workouts.
Bluetooth Compatibility
The PM5 monitor on the Concept 2 rower is Bluetooth-enabled. You can connect it to any Android or iOS device and many different smartwatches.
The monitor's Bluetooth capabilities also enable you to connect it to compatible heart rate monitors. And you can sync your data to the ErgData mobile app (which also syncs to the online logbook).
If you like using your smartwatch and/or mobile device to keep track of your health stats, including your workouts, Concept 2's Bluetooth compatibility makes it easy to do so.
Warranty
Each Concept 2 rower comes with a five-year warranty on the frame and a two-year warranty on all other parts. You likely will never have to use either one. Still, it's nice to know that you won't have to pay to repair the machine or replace parts if you have an issue.
However, the warranty doesn't cover damage due to neglect or failure to use the machine as intended.
Not sure if a rower is the right piece of equipment for you? A treadmill may be a better option. Check out my list of things to consider when buying a treadmill.
What Can Be Improved on the Concept 2 Rower?
As many Concept 2 Model D reviews suggest, there's not much that needs to be improved on this rowing machine. But one thing that stands out is the lack of on-screen virtual classes.
While Concept 2 rowers come with pre-programmed workouts, there is no option to live stream classes directly from the PM5 monitor. Competitors like NordicTrack and Hydrow have this capability. It would be nice if Concept 2 offered it as well.
However, you can get a phone mount for a Concept 2 rower and stream instructor-led classes from YouTube or subscription-based programs like iFit on your phone. For rowing workouts, you can also listen to Concept 2's podcast, As The Flywheel Spins.
How To Assemble a Concept 2 Rower
Assembling a Concept 2 Model D rower is easy, and the machine comes with all the screws and tools you need. You should be able to do it yourself within about a half hour. However, a second pair of hands can be helpful since the machine is heavy.
To assemble your Concept 2 rower:
Unload the box and lay out all the parts. Double-check what's in the box against the instruction manual to ensure you received everything you need.
Set the leg with the wheels on the floor.
Line up the four holes on the shorter leg to the holes in the center of the roller. It should go on the opposite side of the wheels.
Line up the longer leg on top of the shorter one.
Insert four of the screws. Don't tighten them all the way yet.
Flip the flywheel upside down.
With the remaining four screws, attach the legs to the front of the rower. The longer leg should go on the end.
Place four more screws into the remaining holes. Again, don't tighten them all the way yet.
Turn the machine over and tighten all the screws.
Lift the front piece of the rower and line up the bar between the pedals with the groove on the monorail.
Carefully lower the machine to snap the two pieces into place.
If you prefer to follow along with a video, check out this assembly tutorial from Concept 2:
How Does a Concept 2 Compare With Other Rowers?
Other brands that make indoor rowers include Xebex, Hydrow, Schwinn, NordicTrack, and Sunny Health & Fitness. They each have their own pros and cons, but none can beat Concept 2's build quality and durability.
One of the biggest factors to consider when comparing different brands of rowers is the resistance mechanism.
As mentioned, Concept 2 is an air-resistance rower with a fan flywheel. The resistance level is variable based on how much force you use to pull the handle.
Rowers like the Hydrow and some Sunny Health & Fitness models offer magnetic resistance. You adjust the resistance level on these rowers using a magnetic mechanism attached to a flywheel. There are also water-based rowers that get their resistance from a water tank attached to the machines.
Magnetic rowers offer more consistent resistance than air or water rowers and are quieter than air rowers. However, their data displays and metrics are less accurate.
Water rowers are louder than magnetic rowers but quieter than air rowers. The monitors and stats displayed on water rowers also tend to be quite basic.
Each type of rower has its good and bad features, and which one is best for you will depend on the levels of quietness and data accuracy you want in a rowing machine. However, based on hundreds of Concept 2 Model D reviews, it tends to be a clear winner compared with many other rowers.
Regarding price, the Concept 2 Model D with a PM5 monitor is on the higher end but not the most expensive option on the market. NordicTrack and Hydrow rowers, for example, cost about $300 – $1,000 more.
On the other hand, a rower from Sunny Health & Fitness could be $400 – $700 cheaper. But you get what you pay for, and the quality of Sunny Healthy & Fitness rowers doesn't come close to a Concept 2 rower.
If you want to splurge on a rower, Concept 2 is the brand to go with. It will outlast and outperform many of its competitors, even the more expensive ones.
Who Should Buy a Concept 2 Rower?
There aren't many people I can think of who shouldn't buy a Concept 2 rower. But a few specific groups of people who definitely would benefit from buying a Concept 2 rower are:
CrossFitters
Current and former competitive rowers
Professional athletes who want to keep up with their conditioning workouts at home
Anyone who is looking for low-impact workouts
Is a Concept 2 Rower Good for Beginners?
In general, a Concept 2 rower is good for beginners. It's low impact, so you don't have to worry about pounding your joints hard (like you would if you were running) when you're new to working out.
However, if you're a beginner, I recommend watching tutorials on Concept 2's website or YouTube to ensure you row with proper form. You can't just sit on the machine and start rowing. Learning the proper technique will help prevent injury and make your workouts more efficient.
Another thing to consider is cost. Concept 2 rowers aren't cheap, and you probably won't want to spend hundreds of dollars on a machine you may not like using. If you can, I recommend trying a rower at a local gym or asking a friend who has one if you could try it. This way, you can see how you like it before making a large purchase.
What Muscles Does Rowing Work?
Rowing is a total-body workout. However, different phases of the row target different muscles.
The Catch
The drive is the initial portion of the rowing movement, where you're all the way forward and close to the machine's monitor. This position activates your triceps, trapezius, abdominal, shoulder, lower back, hamstring, and calf muscles.
The Drive
The drive occurs as you push through your feet and initiate the pull. This position involves the chest, upper back, shoulder, lat, trapezius, bicep, and forearm muscles. It also works the quads, hamstrings, glutes, and calves.
The Finish
The finish is when you've completed your pull, your legs are straight, and your torso is leaning back slightly. This phase most actively engages the biceps, forearms, core, shoulder, trap, and lat muscles in the upper body and the quads and glutes in the lower body.
The Recovery
The recovery is when you work in reverse and return to the catch position. This phase engages the triceps, traps, forearms, shoulders, abs, hamstrings, and calves.
Alternatives to the Concept 2 Rower
I've already mentioned that the Concept 2 rower is one of the best rowing machines on the market. I would recommend investing in one instead of buying a cheaper alternative to nearly anyone. However, I also recognize that this machine isn't right for everyone, so I've included a couple of suitable alternatives below.
1. Sunny Healthy & Fitness Obsidian Surge 500 Water Rowing Machine
The Sunny Health & Fitness Obsidian Surge 500 Water Rowing Machine is a water rower that's about half the price as a Concept 2. You can get a Classic model, which is just a rowing machine, or a Smart model, which syncs your workout data to the SunnyFit app.
This rower comes with a wide, padded seat and non-slip handlebars that help make long rowing workouts more comfortable. It's a good option if you want something quieter than an air rower that emulates the feeling of rowing on water.
---
2. XTERRA Fitness ERG220 Magnetic Rower
The XTERRA Fitness ERG220 Magnetic Rower offers eight levels of magnetic resistance and a smooth, quiet row.
Like the Concept 2 rower, the XTERRA rower is battery-operated, so you don't need to place it close to an outlet to plug it in. You can also fold it for easy storage when it's not in use.
The monitor on this rower is quite small, but it displays time, distance, calories burned, strokes per minute, and total stroke count. But at a much lower price than the Concept 2 rower, the XTERRA rower is a good option for those new to rowing or who want to save money.
---
Frequently Asked Questions
Is the Concept 2 Rower a Good Workout?
Rowing on a Concept 2 rower is an excellent workout. It works for several muscle groups, including the quads, glutes, hamstrings, calves, shoulders, upper back, bicep, forearms, and core. It's also low-impact, making it a great option for those who want to reduce joint stress.
Is 20 Minutes of Rowing Enough?
Whether 20 minutes of rowing is enough depends on your goals. If you just want to stay in shape and sweat a little, a 20-minute rowing workout can be enough, especially if you push the intensity. However, if you want to become a competitive athlete, you may need more than 20 minutes of rowing per day to get there.
Can I Lose Weight With a Concept 2 Rower?
You can lose weight with a Concept 2 rower, but you must combine your rowing workouts with a proper diet. Rowing can help you burn calories, but you won't lose weight if you aren't in a calorie deficit (eating fewer calories than you burn through exercise, life-sustaining functions, and non-exercise activities).
How Long Does a Concept 2 Rower Last?
A Concept 2 rower should last for at least 20 years if maintained properly. Proper maintenance involves vacuuming dust from the flywheel when needed, tightening the screws if they become loose, and oiling the chain after every 50 hours. You should also check the drive cord for wear and tear after every 50 hours of use.
Is the Concept 2 Model D Rower Loud?
The Concept 2 Model D rower is relatively loud. Some people liken the noise to a washing machine or dishwasher. People you share a house with or neighbors in a condo or apartment building may be able to hear it. Putting a carpet or rubber mat underneath it can help dampen the noise.
Final Verdict: Is the Concept 2 Rower Worth It?
If you're looking for a high-quality rower machine, Concept 2 is the way to go. While pricier than other indoor rowers on the market, its reliability, durability, and build quality are unmatched.
And don't just take my word for it. There are many Concept 2 rower reviews that agree with my assessment. If you want the best of the best when it comes to indoor rowing machines, you can't go wrong with a Concept 2 rower.
---
About The Author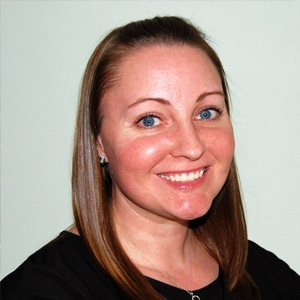 Amanda is a writer and editor in the fitness and nutrition industries. Growing up in a family that loved sports, she learned the importance of staying active from a young age. She started CrossFit in 2015, which led to her interest in powerlifting and weightlifting. She's passionate about helping women overcome their fear of lifting weights and teaching them how to fuel their bodies properly. When she's not training in her garage gym or working, you can find her drinking coffee, walking her dog, or indulging in one too many pieces of chocolate.