Most people who squat in their training often squat between 1 to 3 times a week, but a group of people out there squat every day. What is the squatting every day program, and is it bad to squat every day?
So, should you squat every day? The "squat every day" approach is also known as the Bulgarian method. Squatting every day is a program in which a lifter performs squats each day of the week. There are different approaches to this program. Some people squat with maximal effort every day, and some incorporate easier sessions for sustainability.
If you are wondering whether you can squat every day, the short answer is yes, you can follow a squat everyday program. But if you're unsure if this program is right for you, the answer would be it depends. The devil is in the details.
In this article, I will discuss everything you need to know about squatting every day, including:
Where the "squatting every day" approach came from
Whether or not you can do squats every day
How to implement daily squatting into your program
Benefits and drawbacks of squatting every day
I'm giving away $250 and access to my powerlifting courses worth $298, if you share a video of your strongest squat. See the full details.
Can You Do Squats Every Day? Everything You Need To Know
Let's cover some of the most frequently asked questions about squatting every day.
What Does Squatting Every Day Mean?
Squatting every day is a form of high-frequency, high-intensity, and high-specificity training.
What we mean by squatting every day is that you perform some form of squat daily. It is a practice done primarily by powerlifters and weightlifters.
Most lifters who follow this routine use it exclusively for heavy singles on back squats and front squats.
There is no stipulation as to how long you can follow this program.
Why Might People Follow a Daily Squatting Program?
Weightlifters and powerlifters adopt squatting every day to bring up their squat strength, which is an essential component of their performance.
The theory behind it is that there are specific adaptations to the imposed demand. The more specific your training is, the better you will get at the given training.
Where Did Squatting Every Day Come From?
The "squat every day" approach started in the second half of the 20th century in Bulgaria.
Under the watchful guidance of Ivan Abadjiev, the country put Bulgaria on the map through the sport of Olympic weightlifting. The country has produced more medalists per capita than almost any other country in the world.
Abadjiev's system has produced 12 Olympic champions, 57 world champions, and 64 European champions from 1968 to 2000.
This success came from Abadjiev's ruthless treatment of his athletes, drug use, and a grueling training philosophy known today as the Bulgarian method.
Abadjiev preferred using a squatting everyday program and only training a limited number of exercises – primarily the snatch, clean and jerk, and front squat. His athletes performed all of these lifts at maximum attempts and one-repetition sets. The program does not have phases of different focuses throughout the year.
Realistically, the Bulgarian method of producing medalists was not exclusively due to the programming. It also included drug use and totalitarian control of the athletes' lifestyles. Athletes would train up to 8 hours daily, as it was their full-time job. Not everyone survived the system, but those who survived and recovered became champions.
Interested in learning about different squat variations? Check out my article on the 9 Squat Accessories To Improve Strength & Technique.
How Was the Squat Every Day Program Intended?
The training was intended to get your squat as strong as possible and fundamentally dependent on the following ideas:
More work is better
Do what you do in competition in training
How you felt in training is a lie
Suffice it to say that this system received much criticism for how brutally the athletes were treated and how often individuals got injured in training.
How Did Squatting Every Day Come About in Powerlifting?
During the second decade of the 21st century, Abadjiev's reputation spread across the Western world to weightlifting and powerlifting communities. Many big names in powerlifting have documented their approach and thoughts on a Bulgarian style of doing squats every day.
Most powerlifters cannot do the "true" Bulgarian method, where they train 8 hours daily. However, many have attempted to bring up their squat by following a squat every day program.
The practice of daily squatting has evolved from squatting maximally every day to squatting every day with days of lighter sessions.
I cover high-frequency training as a "special method" in my article 10 Special Exercises To Improve Your Powerlifting Movements.
What Does Science Say About High-Frequency Training and Squatting Every Day?
Squatting every day is simply a form of high-frequency strength training for squats.
There is a lot of research on the results of squats every day, and the frequency of strength training, and conclusions are mixed. However, most research suggests that there is no correlation between training frequency and strength gains when training volume is equated.
Having said that, increasing training frequency increases training volume overall.
From the perspective of training frequency and muscle gain/hypertrophy, training a muscle group twice a week seems to be superior to training it once a week. However, it is unclear whether training a muscle group more than twice a week is superior.
When it comes to scientific research on training, certain things need to be considered. Relevant research is often done short term; therefore, it is difficult to know the long-term impact.
Research results are also summaries of averages, so it is important to remember that different regiments may work differently for some people.
I wrote an article on whether squatting, bench pressing, and deadlifting three days per week is the best approach to powerlifting training. Check it out if you'd like to learn more!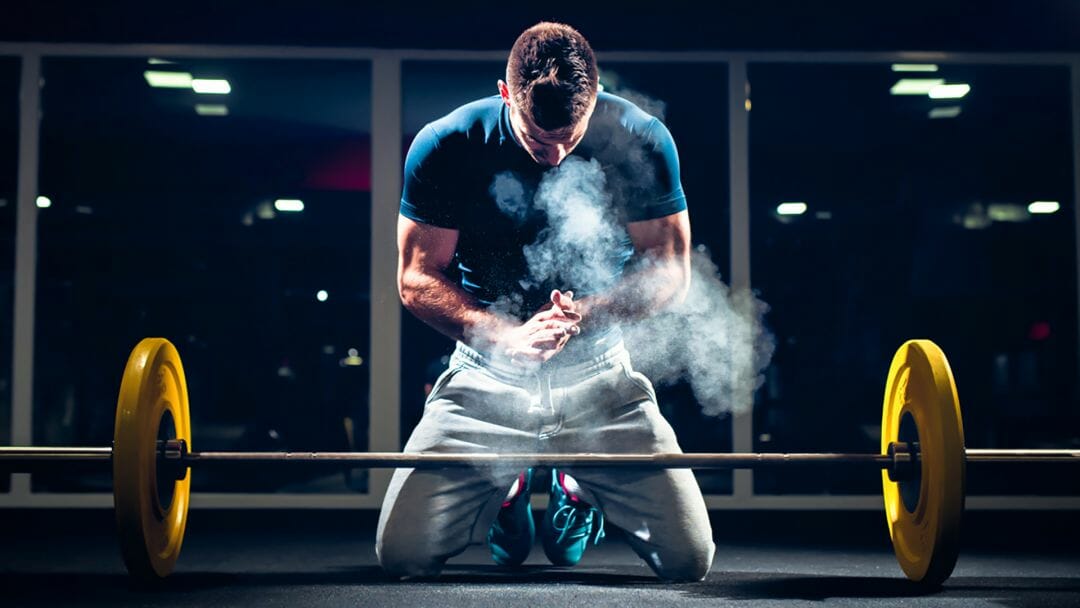 Want to get advice on programming, technique, or competing? Speak with one of our coaches.
Squatting Every Day vs Daily Max Squatting
We should clarify what we mean when we talk about daily squats. Do we mean max daily squatting or squatting every day with easier sessions at some times?
Traditionally, squatting every day meant that the squats done every day were performed to a daily max single. Many coaches and big names in powerlifting have come up with their own take on the squat every day program.
For a majority of recreational lifters, this is unlikely to be sustainable. As such, the practice of squatting every day has evolved to incorporate submaximal sessions. This allows a more sustainable implementation of daily squatting protocols. Another overlooked element of squatting every day is the back-off volume lifters perform after the heavy top set. At the end of the day, training repetitions is a massive driver of gains – as long as you can recover from it.
Can you perform other lifts every day too? Check out my articles on:
5 Benefits of Squatting Every Day
Here are five benefits of adding a daily squat protocol to your resistance training routine:
It allows you to spread your work out over more training sessions
It helps you maximize short training sessions
It helps you practice technique by minimizing session fatigue
It helps bring up weak squats
It may help you progressively overload from a previous regimen
1. It Allows You to Spread Your Work Out Over More Training Sessions
The main benefit of squatting daily is that you can spread your training more evenly throughout the day and do not need to endure long training sessions.
This is advantageous because when you train more sets, you accumulate more fatigue, making your rest periods longer.
Hypothetically speaking, there is an unknown optimal amount of work you can perform in a session while maximizing the training stimulus. Spreading your resistance training across every day of the week and squatting more frequently may reduce your chances of wasting effort on meaningless sets.
2. It Helps You Maximize Short Training Sessions
If you have a busy lifestyle and cannot commit long periods to the gym, squatting every day may be useful.
If you want to focus on your squat while still prioritizing your upper body lifts, doing squat variations daily would allow you to have shorter sessions. You can squat and perform a handful of other exercises quickly since you will be training seven days a week.
3. It Helps You Practice Technique by Minimizing Session Fatigue
Squatting every day means you have seven days to focus on your squat technique. You can stick with one or more squat variations depending on your goal.
Commonly, people say "practice makes perfect." But it should be "practice makes permanent." This means you engrain the technique you perform. You get accustomed to squatting that way if you squat a certain way. It becomes harder to change bad habits if you need to refine your technique.
This is important because if you were to squat for long sessions, you would fatigue later in the session. Your technique is then likely to break down. Allowing your technique to break down will engrain poor technique.
Following a daily squatting routine means you do not have to practice technique while in a tired state.
Related Article: Can You Workout Legs 2 Days In A Row? (Pros & Cons)
4. It Helps Bring Up Weak Squats
Squatting every day means you can dedicate a lot of work to the squat.
If you have an upcoming powerlifting competition, you may want to choose the back squat and keep it as the only variation.
If you are further away from a powerlifting meet, you may incorporate different squat variations to improve your squatting technique. These variations include paused squats, tempo squats (performing fast and slow squats), pin squats, and box squats.
Again, doing a variation of the squat every day can allow you to focus on technique without overly fatiguing and experiencing form breakdown. It will also enhance your abilities in other training areas — for example, improving your squats can help you jump higher.
All that said, if you incorporate daily squats for the purpose of improving technique, you'll need to keep most of the sessions submaximal.
5. It May Help You Progressively Overload From a Previous Regiment
Progressive overload is the name of the game for long-term progress, including muscle mass growth, strength gains, and body fat loss.
You can manipulate multiple elements within a training program to sustain continual long-term progress. The total training quantity needs to grow over time to keep pushing the stimulus for muscle mass, size, and strength.
If you have a finite capacity to train in a session, manipulating the training frequency is useful for enabling progressive overload. Adding more sessions in a week will give you a window for more frequent training.
Check out my other article Do Powerlifters Train Every Day? We discuss whether this approach can work for a novice, intermediate, and advanced powerlifters.
4 Drawbacks of Squatting Every Day
There are a few reasons why the answer to the question, "Should I do squats every day?" could be, "No."
Here are four drawbacks of the squatting every day regiment:
It may not be mentally sustainable
It does not give flexibility for life events and lifestyle factors
You may risk an overuse injury
You may neglect other weak areas (i.e., deadlifts, bench presses, or other muscle groups)
1. It May Not Be Mentally Sustainable
Performing squats every day is simply very repetitive. The repetition can dramatically increase the risk of boredom and decrease the enjoyment and overall experience of training.
Everyone is different when it comes to doing the same thing repeatedly. There are famous lifters around the world who train like this for months and years and make incredible gains. Unfortunately, these lifters are rare to find.
For other lifters, squatting every day is simply not mentally sustainable. This type of high-rep squat training will likely lead to burnout. Burnout will lead to abandoning the training regime or, worse, the sport.
Hypothetically, even if squatting every day was the best method for improving someone's squat, you need to consider whether that individual could emotionally consent and commit to the training.
2. It Does Not Give Flexibility for Life Events and Lifestyle Factors
Squatting every day demands training every day.
This is a huge ask of anyone who is not a full-time athlete. There is a minimum level of commitment that you need to turn up at the gym every day.
This does not give flexibility for life events and lifestyle factors. Sleep and nutrition need to be on point so that you can recover from the training and not let fatigue progressively accumulate.
Life events that take you away from the gym for a day or two break up the cycle of squatting every day. Thus, they impact how consistently you can follow the program.
3. You May Risk an Overuse Injury
People who support the squat every day routine often make the following claims:
There is no such thing as overtraining, just undertraining.
How you feel is a lie, as some people who do not feel like training can sometimes still make a personal record.
In my professional experience, many people do indeed have the capacity to train harder than they realize and still recover from it. But someone's subjective experience does not necessarily indicate their readiness to perform.
Ultimately, I do not believe that overtraining is a myth. Your performance will plummet if you do not manage your program well and push beyond your maximal recoverable amount of training every week.
As this is a highly specific training routine, certain muscle groups and joints may take more of a beating than others. There is a large risk of pain, which may lead to injury, rendering squatting impossible daily.
The common signs of overtraining include:
Fatigue
Reduced exercise performance
Strength plateaus
Difficulty sleeping
Joint and tendon pain
Slower muscle recovery and prolonged muscle soreness
Minor injuries that don't seem to heal
Increased infections due to weakened immunity
Irritability
Loss of motivation to train
Unintentional weight loss
4. You May Neglect Other Weak Areas (i.e., Deadlifts, Bench Presses, or Other Muscle Groups)
Squatting daily means a big emphasis on the quad and gluteal muscles and the hip, knee, and ankle joints.
The longer you squat every day, the more your squat will increase. But that may mean your deadlift may not go up as much.
If you're a powerlifter, the deadlift makes up a large portion of your powerlifting competition total because you can typically deadlift a lot more than you squat. However, squatting every day for the long term may affect your deadlift progress and hold you back competitively.
For this reason, getting into the squat rack every day may not be ideal if you also need to improve your deadlift.
At the end of the day, your strength or hypertrophy progress is a zero-sum game in the sense that if you push one thing, it may negatively impact something else.
Check out my article on whether you can squat and deadlift in the same workout.
Squat Every Day Program: How To Do It
Planning a program that incorporates squatting every day will require some thinking to balance out your day to day fatigue levels.
Here are some example ways of planning how a week of squatting every day may look:
For Improving Squat Technique
This sample week consists of submaximal singles of different back squat styles and low-volume and low-difficulty back-off sets.
Week-to-week progression may include a fixed weight increment such as 2.5 kgs or 5 lbs for back-off sets.
Day 1: Monday
4010 Tempo Eccentric Back Squat
1×1 @ RPE 6
3×2 @ 65% of 1RM
Day 2: Tuesday
4 Count Pause Back Squat
1×1 @ RPE 6
3×2 @ 65% of 1RM
Day 3: Wednesday
Back Squat
Day 4: Thursday
Pin Squat
Day 5: Friday
Box Squat
Day 6: Saturday
Back Squat
Day 7: Sunday
3310 Tempo Pause Back Squat
Interested in learning more about high-frequency powerlifting programming? Check out my article discussing the 6-Day Powerlifting Split.
For Improving Squat Strength
This sample week consists of heavy singles with low-volume and high-intensity back-off sets.
Week-to-week progression may include a fixed weight increment such as 2.5 kgs or 5 lbs for back-off sets.
Day 1: Monday
Back Squat
1×1 @ RPE 8
3×3 @ 80% of 1RM
Day 2: Tuesday
Back Squat
1×1 @ RPE 6
3×3 @ 60% of 1RM
Day 3: Wednesday
Back Squat
Day 4: Thursday
Back Squat
Day 5: Friday
Box Squat
Day 6: Saturday
Back Squat
Day 7: Sunday
Back Squat
How to Squat Every Day: Top Tips
If you want to start squatting every day, it's important not to overdo it. Otherwise, you could start to experience the symptoms of overtraining. You should also ensure you use perfect form and technique to avoid injuring yourself or developing poor squatting habits.
Start off slow. When you first start daily squatting, you might need to keep the volume or weight low. Start by using 50% of your usual squat working weights and gradually increase the load over time.
Try different squat variations. Instead of doing hundreds of back squats over the course of several weeks, try other variations to keep things interesting. Besides, doing other variations allows you to vary the squat techniques, positions, and load.
Prioritize your recovery periods. Without adequate recovery, you won't make progress. Give your legs enough rest and recovery throughout the rest of the day, and make sure you get enough sleep.
Consider reducing your training outside of daily squats. When you squat every day, you might need to reduce your overall lower body workout volume to prevent overtraining and give your legs enough time to recover.
Who Should Squat Every Day?
Squatting every day is a routine that requires a lot of thinking, planning, and discipline. It is not for everyone. That said, the following people could benefit from squatting every day:
If you want to bring up your squat, you can squat every day to develop your technique or strength. If your deadlift is much larger than your squat and your squat is much lower than everyone else's in your weight class, you could implement squatting daily.
If you are advanced, you could consider squatting every day to fit more volume in. If you have not trained for at least five years, squatting every day is unlikely to be an appropriate option. You can probably get away with squatting less frequently, even if you attempt to raise your squat.
If you love squatting, you can consider squatting every day. If you do not love squatting, this routine could potentially ruin your training experience. It could also emotionally burn you out and make you not look forward to training. This will increase your risk of missing sessions and make you feel disappointed for the lack of consistency.
Check out my article about Deadlift Day After Squats: Should You Do It?
Frequently Asked Questions
Will 100 Squats a Day Do Anything?
Doing 100 squats a day will improve your lower body strength and endurance and increase leg muscle mass. It's also an effective way to increase your daily movement and calorie burn for weight management or weight loss.
Can Squats Change Your Body Shape?
Squats can help to build your lower body muscle mass and strength and your core strength. Building muscle in any area of the body can change your body shape and enable you to sculpt your body according to your aesthetic goals.
Is It OK To Do Squats Every Day?
It's okay to add daily squats into your training program. Doing so will increase your squat technique and boost your lower body muscle strength and endurance. However, squatting every day carries an increased risk of overtraining and associated injuries.
Final Thoughts: Can You Squat Every Day?
So, let's provide a solid answer to the question, "Can you squat every day?"
Ultimately, squatting every day is simply a tool you can use for very specific goals.
It's not appropriate or desirable for athletes to squat every day purely because it may not be psychologically sustainable – even if you are a high-level powerlifter.
You can use this method for several weeks or months to bring up a lagging squat. Other than that, I recommend that most people avoid squatting daily.
In my coaching experience, you ideally want to look forward to your training sessions around 80% of the time. Before starting any program, consider if it will be enjoyable and help you make good progress.
About The Author: Norman Cheung ASCC, British Powerlifting Team Coach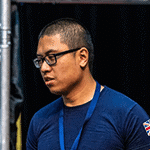 Norman Cheung is a powerlifting coach and an accredited strength and conditioning coach under the UKSCA. He has been coaching powerlifting since 2012 and has been an IPF Team GB coach since 2016. He has experience coaching various lifters from novices to international medallists and international university teams. Alongside coaching, he takes an interest in helping powerlifters take their first step into coaching. He currently runs his coaching services at strongambitionscoaching.com